Higher travel prices and longer trips: How remote work culture is impacting winter travel
Published by:

Elizabeth Jackson
10 May, 2023
Olesya Kuznetsova // Shutterstock

Higher travel prices and longer trips: How remote work culture is impacting winter travel
In the past, there were clear lines between traveling for work and traveling for leisure. For most office workers, work happened in person at a desk, and traveling to attend business meetings, meet clients, or attend conferences was the norm. Many took a couple of vacations a year to explore beyond their usual confines, using time off from their jobs—with summer and winter breaks being the most opportune times for families to align schedules. There were clear boundaries between time spent working and time spent on vacation, but the pandemic-driven expansion of remote work significantly changed all of that.

According to the Census Bureau, the number of people primarily working from home tripled between 2019 and 2021. Pew Research has found that, as of January 2022, 6 in 10 are choosing to remain working remotely rather than returning to their offices. As more companies adapt to this more distributed world, the travel industry is reaping the benefits, seeing demand—and prices—rise. The U.S. Travel Association reported a steady increase in air passenger volume, which was still 5% below October 2019 levels.

Curious to know what all this might mean for your travel plans? Bounce has compiled a list of how remote work culture is affecting winter travel from sources such as The New York Times,The Washington Post, and Bloomberg.

STORE LUGGAGE EASILY IN LONDON
Take in the sights of a beautiful and historic city without the worries of bringing your luggage along. Bounce has you covered with the best luggage storage in London.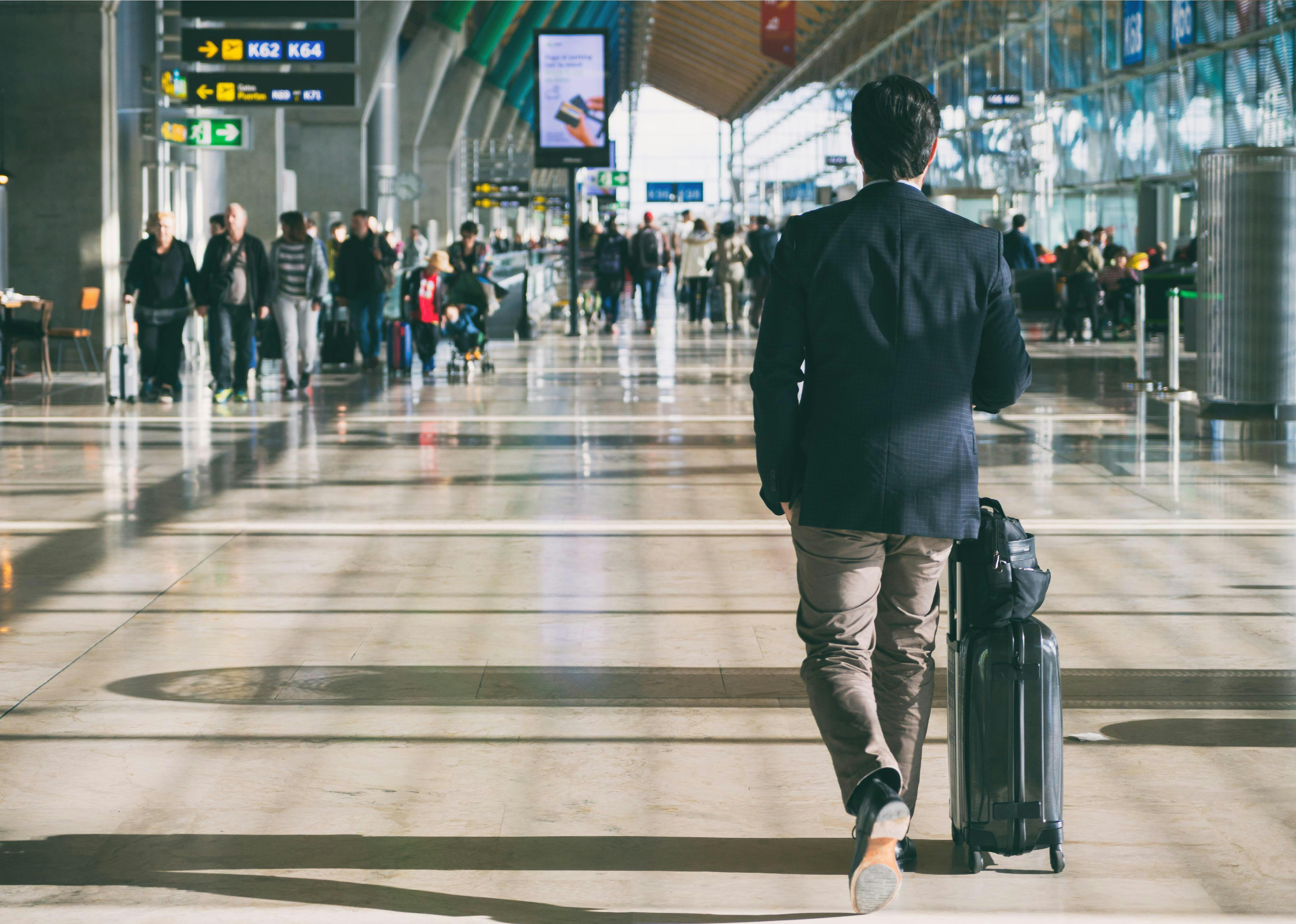 Travelpixs // Shutterstock
Traveling is back on, and people are willing to make up for lost time, even if that means having to work while traveling
After long pandemic years that curtailed travel, loosened restrictions spurred many to pack their bags and head out on long-awaited trips. The rise of remote work is cited by many experts as a reason behind extremely high travel demand, according to the New York Times.

Many newly minted digital nomads are planning trips during which they work part of the time. These blurred lines may alter how Americans differentiate between leisure and business travel. Already, the airline industry is seeing demand even out between busy weekends and slow midweek times.

"There's been a permanent structural change in leisure demand because of the flexibility that hybrid work allows," United's chief executive, Scott Kirby, said. "This is not pent-up demand. It's the new normal."

ENJOY NYC BAGGAGE-FREE
Ready to take on the big city? Make your trip easier with the best luggage storage in New York City.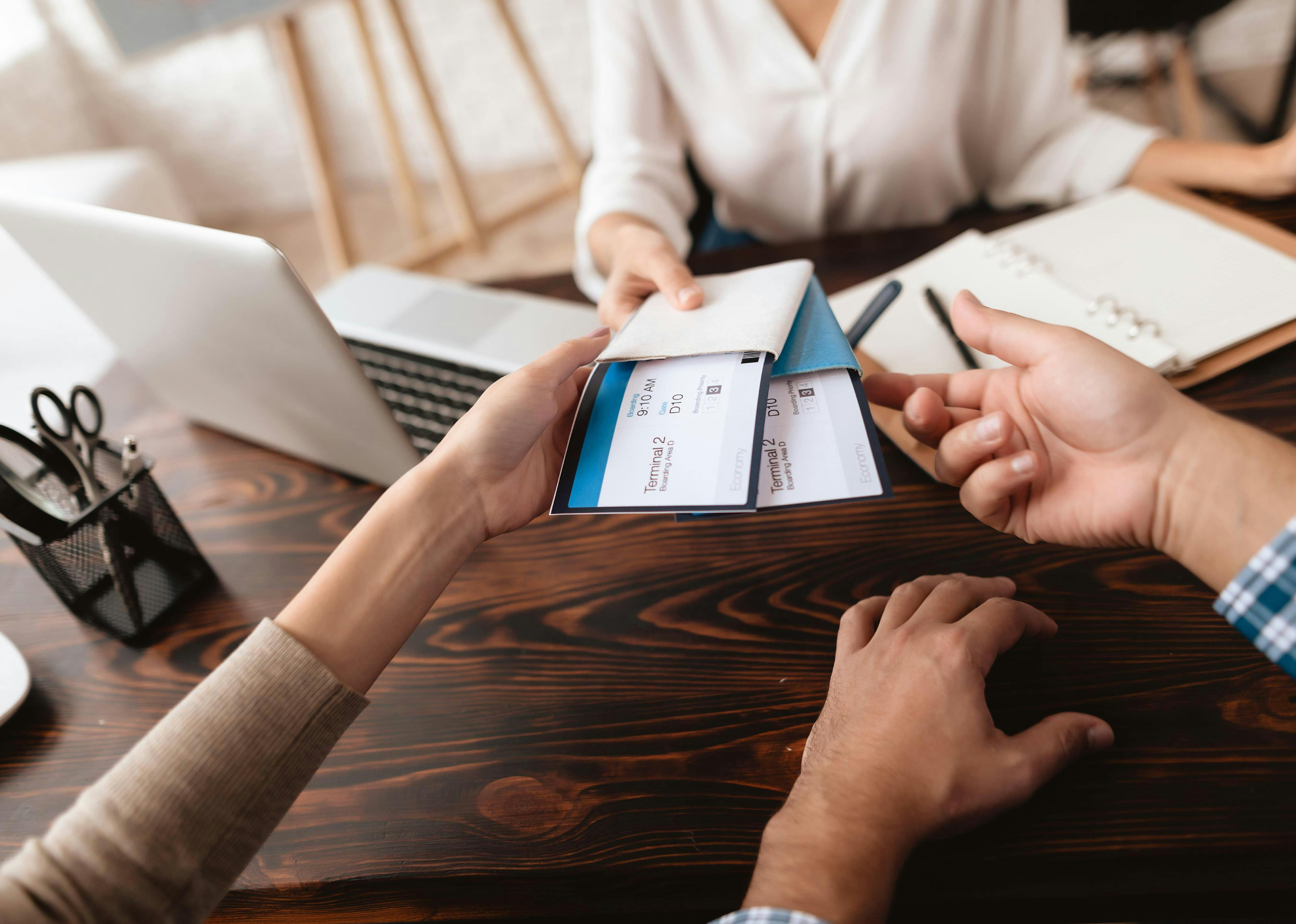 VGstockstudio // Shutterstock

Travelers can expect to pay more
Passengers are dusting off their luggage and are coming back with fervor as fears of COVID-19 ease. The increased demand, coupled with the short supply of staff, a decreased seat capacity (down 6% compared to pre-pandemic levels), and a jet fuel price increase of 150% in the last year have resulted in airfares 25% more expensive than last year, according to the Consumer Price Index November 2022.

Widespread inflation is also impacting the travel industry. According to the U.S. Travel Association's travel price index, fuel cost is up nearly 50% in October compared to 2020; accommodation prices have similarly increased by 25%. From food to taxis and even entertainment, travelers can expect to shell out more.

SAFE AND SECURE LISBON LUGGAGE STORAGE
The gorgeous Portugal hills will feel that much better with your suitcases safely stored. Find luggage storage in Lisbon to take the baggage off your hands.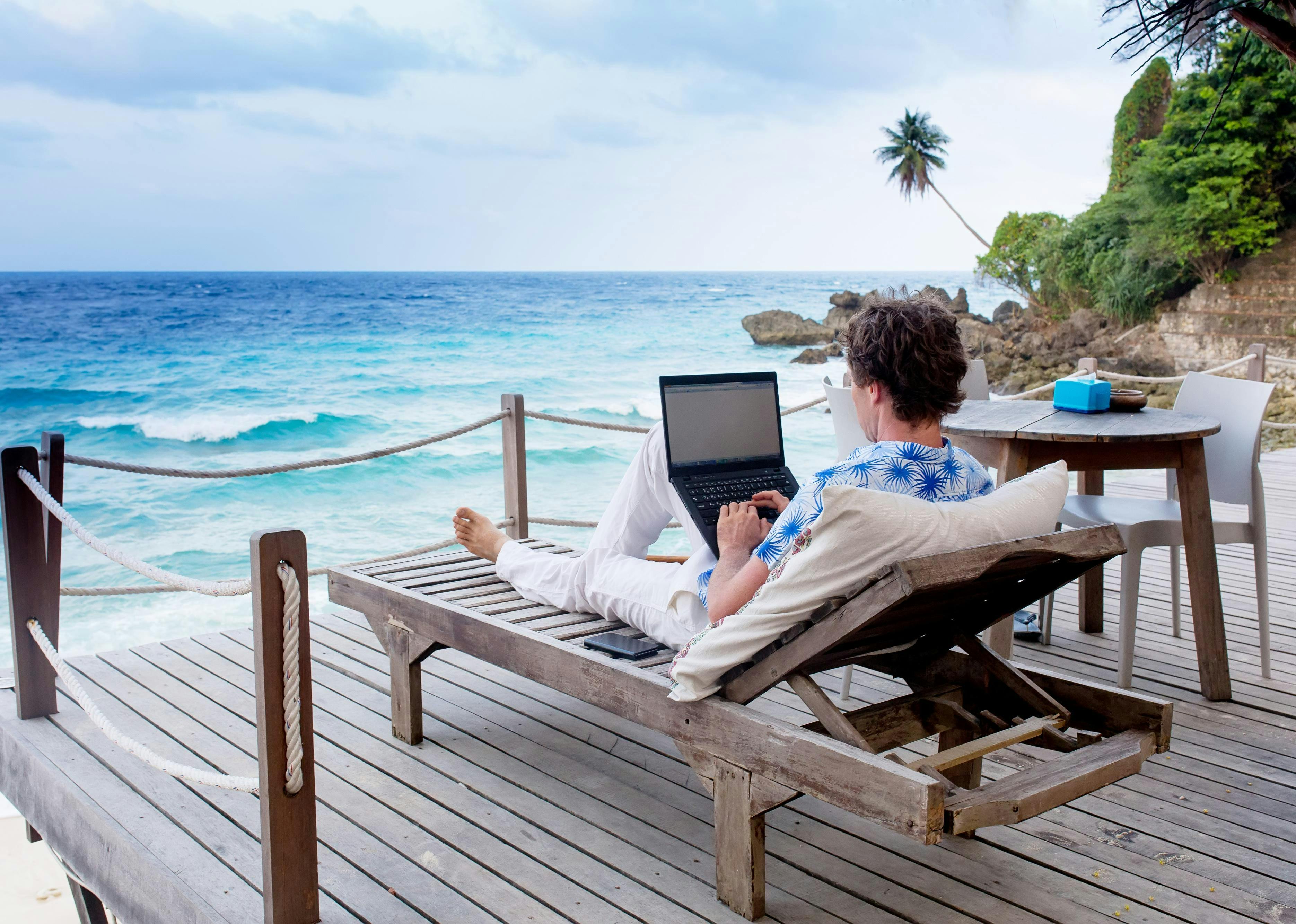 TDway // Shutterstock
Longer trips that combine remote work with time off
The rise of the remote worker has also come with an attendant increase in "bleisure"—a mashup of "business" and "leisure" travel—or the relatively more familiar term, "workcation." Rather than taking one or two big trips during limited vacation days, employees are packing their laptops, finishing deadlines on the road, and may log twice as many trips, Deloitte's 2022 travel industry outlook estimates.

The increased adoption of Zoom, Slack, and similar technologies to communicate has made it much easier to stay connected to workplace happenings, even as workers make memories with their families. However, this blended travel experience has its obvious pitfall: How can one truly escape when one can take work anywhere in the world?

Rather than trying to make the best of both worlds, researchers Laura M. Giurge and Kaitlin Woolley strongly encourage the separation between the proverbial church and state. Their research, published in Harvard Business Review, found that people who worked on weekends and holidays felt less motivated at work in the long run.