More about London
Where can I store my luggage in London?
England's capital city London is one of Europe's great cities. It has existed in some form since the days of the ancient Romans, who called the city Londinium. Since then, it has grown into a major hub for art, culture, business, finance and world politics.

It's also a favorite stop for world travelers, and many of its most important landmarks, like the British Museum, the Tate Modern, Big Ben, Westminster Abbey, Buckingham Palace and the Coca-Cola London Eye attract millions of visitors each year.

Whether you need bag storage in London near the London Bridge or the Tower of London, Bounce has you covered. We are associated with many partner businesses in the city, which provide luggage storage in London. Many of these are at or near some major transportation hubs, making them very easy to find and convenient to use. 

Luggage Storage Near London Bridge Station

Luggage Storage Near Tower of London

Luggage Storage Near London Waterloo

Luggage Storage Near Heathrow Airport

Luggage Storage Near King's Cross Station

Luggage Storage Near Wembley Stadium

Luggage Storage Near Piccadilly Circus

Luggage Storage Near Paddington Station

Luggage Storage Near Westminster
How much does luggage storage cost in London?
Luggage storage in London costs only $5.90 on the Bounce platform for each bag or piece of luggage. 

Where is the nearest bag storage in London?
The Bounce platform offers dozens of bag and luggage storage locations throughout London. With 24/7 customer support and up to $5,000 in insurance for every booking, luggage storage in London as never been easier. 

Luggage Storage Near London Bridge Station
On December 14, 1836, London Bridge Station opened for business. It's the city's oldest railway terminal that is still up and running. It's the fourth busiest railroad stop in the UK. Nearly 60 million people pass through the station each year. The station receives the Jubilee and the Northern train lines, and the trains that run through the station are operated by South East Trains, Thameslink and Southern Trains.

The London Bridge Station sits in close proximity to some of London's most famous landmarks, the London Bridge. Since at least the time of the Romans, a bridge has spanned the River Thames at or near this place. The city's deep and long history converges here.

This location is known as "London's Larder," due to its proximity to some fabulous restaurants and pubs. At the Borough Market, you'll find some yummy snacks and plenty of interesting sights and sounds. Europe's tallest building the Shard has its home here, too.

Travelers going through this train station and who wish to see some of London's most famous landmarks should check into their options for luggage storage in London. Bounce offers bag storage in London at some of the city's most famous landmarks, like the London Bridge and the London Bridge Station.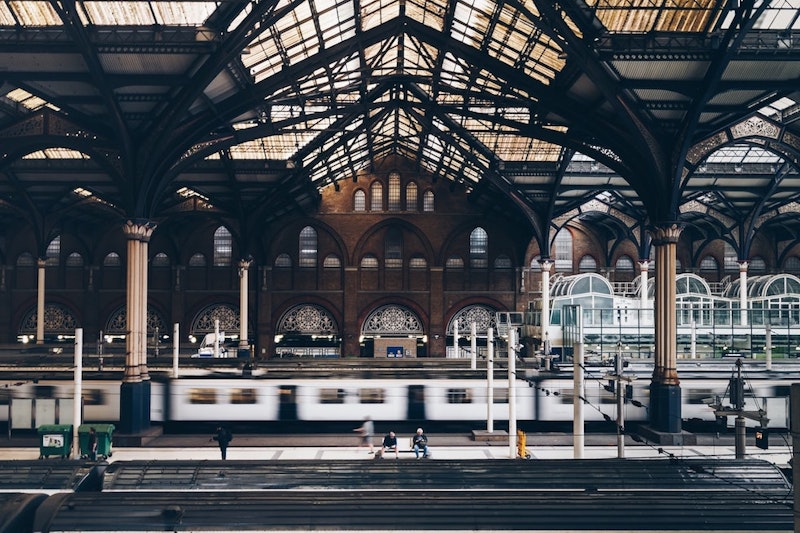 Luggage Storage Near Tower of London
The Tower of London truly counts as one of the city's most interesting landmarks and is truly the stuff that legends are made of. Originally created by William the Conquerer, the Tower of London must have seemed like a modern marvel for the ancient Londoners. Building it required the work of many men and at least two decades of dedicated work.

It was in William's day and remains today one of the most secure castle in the UK. As such, it became home to the Crown Jewels, the Tower Mint, an armory and to political prisoners. The tower's past also includes plenty of royal sorrow. Henry VI was murdered in the Tower of London during the Wars of the Roses. Nowadays, the tower is guarded by the Yeomen Warders. These guards are famous for their red coats and furry hats. It continues to be one of the city's most popular tourist stops, despite its somewhat questionable history.

Keeping your belongings secure while you explore London is easy. Bounce offers luggage storage in London near London's most famous tower. Dropping your bags off at the location of one of our business partners allows you to walk around the Tower of London and other sites with much less weight and even fewer worries.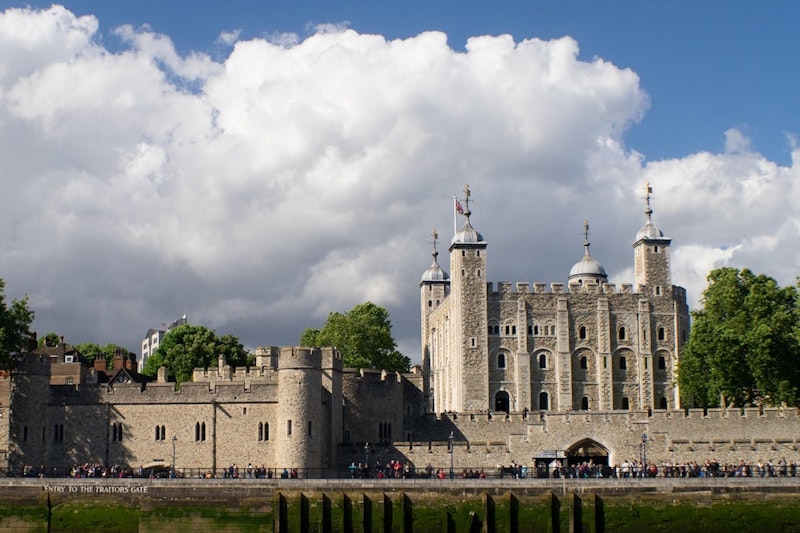 Luggage Storage Near London Waterloo
The London Waterloo Station, or as it's more affectionately known, the London Waterloo is one of the UK's major underground stations and railway hubs. London Waterloo Station sits in the center of London, making it an ideal jumping-off point for all sorts of city adventures.

Nearby, you can explore Alice's Adventures Underground, a place that pays homage to the tale made famous by Lewis Carroll. It's an evening of cocktails and whimsy, and a sure bet for an evening's worth of fun. Waterloo Station is also near the Coca-Cola London Eye, the giant Ferris wheel in the heart of London. Finish off this trek with Goosebumps Alive, a spooky underground experience that'll leave you breathless.

Given the amount of moving around you're likely to do when you're trekking around the Waterloo Station, it's best to check your bags at the door, so to speak. Luggage storage in London has never been more necessary than it is when you're visiting this area of London. There's just way too many cool things to see to be weighed down by your bags.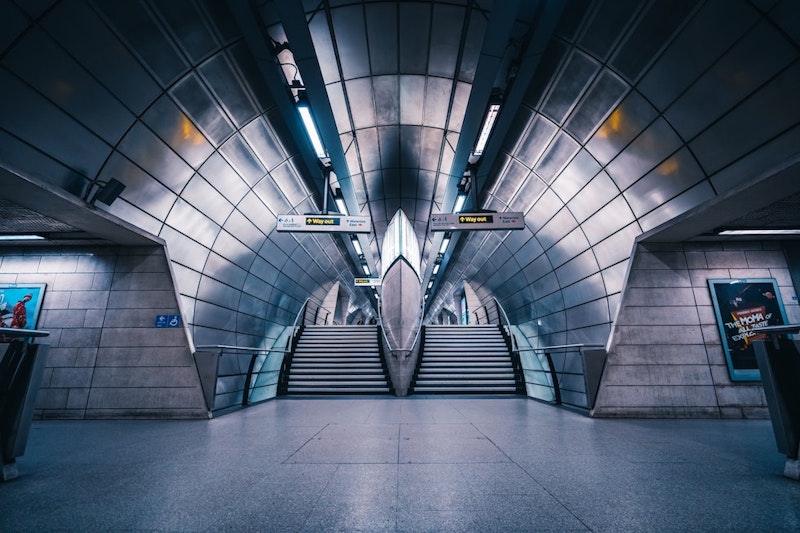 Luggage Storage Near Heathrow Airport
London's Heathrow Airport counts as a major travel hub not only for people traveling to London but also for those who will be flying on to stops, like Frankfurt, Germany, Newark, New Jersey, Beijing, China and beyond. This world hub has a variety of duty-free shops, world-class dining options, and even currency exchanges. It's nearly impossible to travel anywhere in Europe without stopping here at least once. And given how many cool things there are to do nearby, you'll definitely want to check your options for luggage storage in London near Heathrow.

When you're traveling to Heathrow, you'll want to go see Windsor Castle. It holds the distinction of being the largest and the oldest inhabited castle in the world. Queen Elizabeth II spends quite a bit of time there. If you want to know if she's there for sure, just check to see if the Royal Standard is flying high. If you need to kick it up a notch, then leave Windsor Castle behind and head over to Legoland Windsor. A couple of million people come a-calling each year, making it one of London's more popular stops. Finally, classic car fans get their fill at the London Motor Museum. The museum includes more than 160 exhibits, and famous cars, like Herbie the Love Bug and the original Batmobile call it home.

You don't want to miss any of the adventures near London's Heathrow Airport. And fortunately, you won't have to look far to find places to store your bags. Bounce offers luggage storage in London near Heathrow, which means you won't be lugging your bags around when you go see the Batmobile or when you wave to the Queen at Windsor Castle.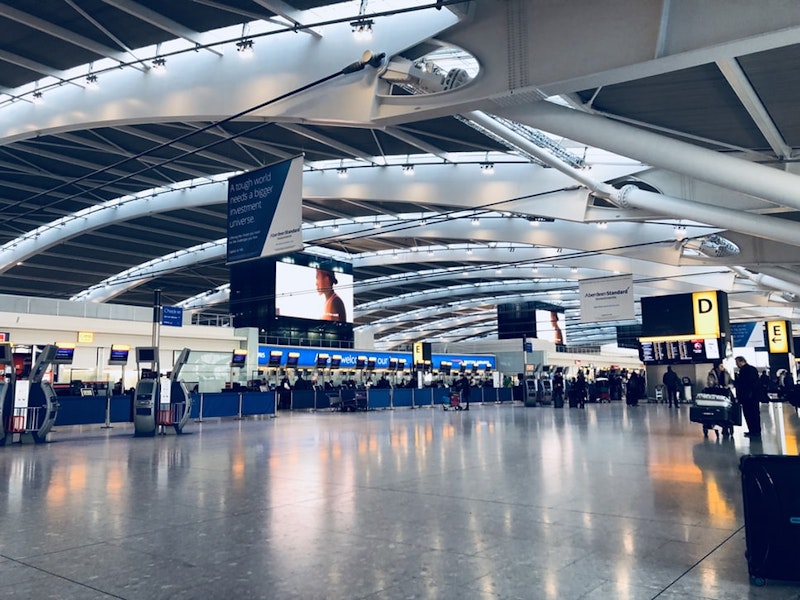 Luggage Storage Near King's Cross Station
If you've received your acceptance letter to Hogwarts, then make your way to King's Cross Station to find Platform 9 3/4. Once there, you'll want to stash your bags in a magic cubby so that you can see the sights. King's Cross station has always been famous, but when movies like Harry Potter and the Sorcerer's Stone and DC Comic's live-action version of Wonder Woman filmed there, the station became even more famous still.

Harry Potter fans can get their picture taken at the famous platform or buy a trinket in the Harry Potter Shop before heading off on a London Food Lovers Tour, where they can sample international cuisines, pub food and even explore London's darker history on the Jack the Ripper Happy Hour Tasting Tour. Finally, a stop off at the British Library or the British Museum cap off this magical stop.

Hiding your wand and the Sorting Hat has never been easier. Bounce makes bag storage in London convenient, and in this case, way fun! Check out our app to find bag drop-offs near King's Cross Station before you head off to find the Hogwarts Express. You'll be glad you did.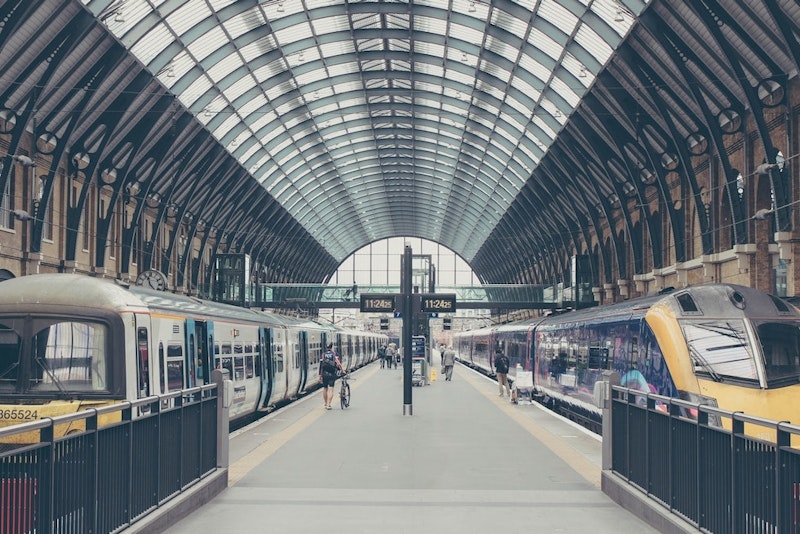 Luggage Storage Near Wembley Stadium
Sports fans certainly know all about Wembley Stadium. The England national football team plays matches here. It's also the home of the FA Cup Final. Wembley has additionally treated music fans to some incredible concerts. Taylor Swift, Robbie Williams and George Michael are just a few of the artists who have performed here. With a seating capacity of 90,000, it's the UK's largest stadium and Europe's second-largest.

If your travels require you to take in a little sport while you're in London, then check out Bounce's options for luggage storage in London around Wembley Stadium.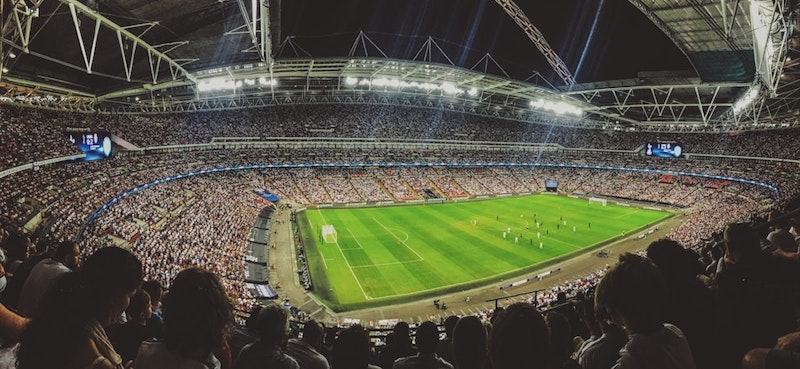 Luggage Storage Near Piccadilly Circus
This five-street hub counts as one of London's most famous and slightly crazy places. In the area, you'll find plenty of shopping, theater offerings, interesting architecture and of course, access to the Tube. Given all that takes place in this here, you might be tempted to think that the "circus" in the name refers to the crazy amount of activity and energy. However, the word actually comes from the Latin "circus," which means "circle."

Some major retailers find a home in Piccadilly Circus, including Tower Records Zavvi and the Virgin Megastore. The area is also home to some important theaters and landmarks, like the Criterion Theatre and the London Pavilion.

Piccadilly Circus is another place in the city where you'll want to find bag storage. Bounce's options for luggage storage in London wouldn't be complete if we didn't have a few drops here.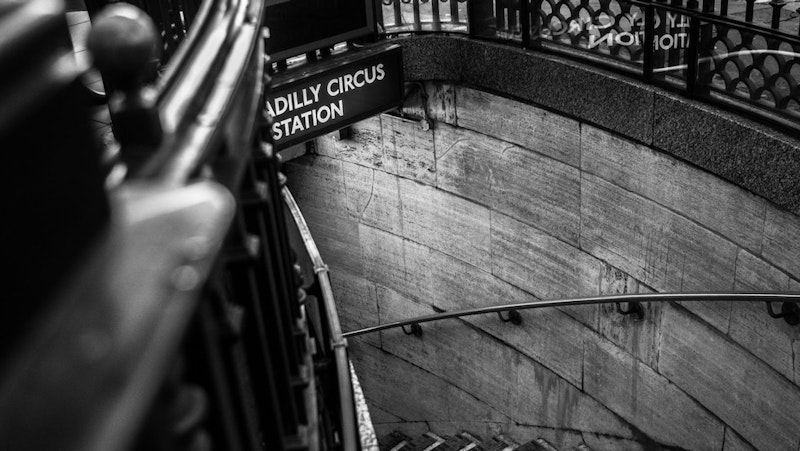 Luggage Storage Near Paddington Station
Who wouldn't want to visit the place where Paddington Bear arrived when he first landed in London? If you count yourself among those who do, then make a stop-off at Paddington Station. In fact, there's a cute little statue that pays homage to this famous bear right at the station.

Also called Paddington Underground Station, this train stop remains a major connection between different train lines, including the Circle and District lines. It's also possible to catch an express train to Heathrow Airport from Paddington Station.

We're happy to business in this area. The area has many tourist attractions, like Regents Canal and Hyde Park. There are also plenty of hotels, museums, and shops. Aside from offering you plenty to do when you're near Paddington Station, many of these businesses are also Bounce bag drop points in the city.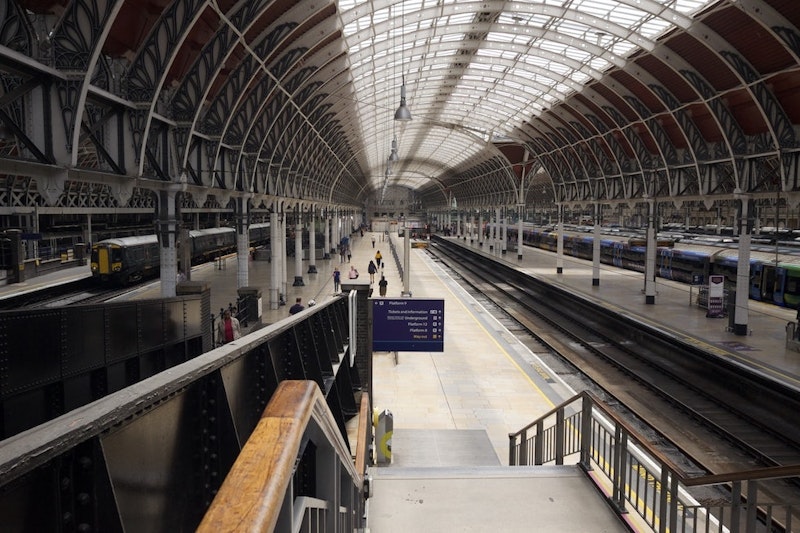 Luggage Storage Near Westminster
If you only had time to visit a couple of places in London, then you'd want to put Westminster at the top of your list. Westminster counts as one of London's most famous areas. It's likely that you're most familiar with the abbey that shares its namesake. However, Westminster Abbey is only one stop among many cool ones here. Big Ben, the National Portrait Gallery, Buckingham Palace, and the Royal Academy are all located in this area of London.

If you need a place to stretch your legs or to stop for a picnic, you'll love the parks in Westminster/ St. James area. St. James Park, Green Park, and Hyde Park offer tourists with tired feet a place to sit in the grass and enjoy some quieter moments. Finally, foodies love the restaurants and pubs in the area. There are pastries, sandwiches, excellent ales and other treats to be had when you visit here.

Bounce offers you plenty of luggage drop points around Westminster. Before you take that tour of the National Portrait Gallery or go to dinner at one of the excellent pubs, be sure to check out our options for bag storage in London in the Westminster area.