More about Helsinki
Where can I store my luggage in Helsinki?
Helsinki is Finland's largest city and a haven for lovers of design, green living, the sea and of course, sauna. It's a place where Nordic culture comes alive and where history lives. You can reach Helsinki easily by plane or by the Baltic sea if you're coming from Sweden, St. Petersburg or Estonia.

The pace of the city is laid back and easily accessible via one of the best public transit systems on the planet. However, many here love to traverse the city on foot or by bike, which allows them to see everything up close. From its stunning design offerings to its archipelago, consisting of more than 300 individual islands, it's difficult to be bored in this world-class city.

On any given day, it's possible to enjoy the great outdoors in one of the city's parks, to catch a festival, to learn an instrument, to take a daring dip in icy water or to partake in one of the famous saunas that the city is known for. It's also a place where travelers like you find an excellent jumping-off point for adventures in neighboring cities (or even countries).

Helsinki is every bit the adventure you'd expect it to be. As such, we're happy to provide you with plenty of options for luggage storage in Helsinki. At Bounce, we know that having to carry your bags around can turn any adventure into a downer. Fortunately, we partner with a number of businesses in the city, like hotels, coffee houses, and restaurants, to provide you with adequate bag storage in Helsinki any time you're here.

Luggage Storage Near Design District

Luggage Storage Near Helsinki University

Luggage Storage Near Finlandia Hall

Luggage Storage Near Helsinki Airport

Luggage Storage Near Sea Life

Luggage Storage Near Helsinki Cathedral

Luggage Storage Near Vallilla
How much does luggage storage cost in Helsinki?
Luggage storage in Helsinki costs only $5.90 on the Bounce platform for each bag or piece of luggage. 

Where is the nearest bag storage in Helsinki?
The Bounce platform offers dozens of bag and luggage storage locations throughout Helsinki. With 24/7 customer support and up to $5,000 in insurance for every booking, luggage storage in Helsinki as never been easier.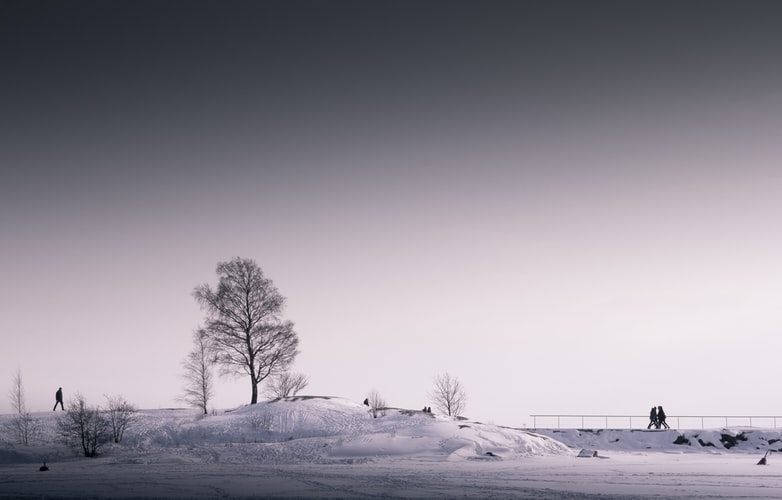 Luggage Storage Near Design District
Without design, much of the world you see today, from impressive skyscrapers to the latest fashions on the runway, wouldn't exist. And if you consider yourself a design aficionado, then there's no way that you can visit Helsinki and not go to the Design District. Its streets are filled with museums and art galleries, quaint boutiques, ateliers and small cafes that serve steaming cups of coffee and tasty food.

If these attractions aren't enough to convince you that Helsinki deserved to be named 2012's World Design Capital, then may we suggest that you stop off at the Helsinki University Library, the Kamppi Chapel, the Culture Sauna or the displays at Design Week should you need more convincing?

Given the number of coffee shops and hotels in the Design District, you shouldn't have any trouble finding luggage storage in Helsinki in this area. Bounce partners with businesses just like these, so that they're easy to locate, leaving you more time to wander around and take in all of the design.

Luggage Storage Near Helsinki University
Finland's Helsinki University is one of the world's oldest and most respected educational institutions. It regularly rates in the top 100 universities in the world each year. (It's currently ranked 56th in the world). The university offers programs of study in the Humanities, the hard sciences, health and medicine, forestry, law, and education, to name but a few.

The university has existed since the mid-1600s. It serves more than 35,000 students and attracts many students from around the world. Courses at the university are conducted in Finnish and Swedish, though the Finnish language is used more often. With its numerous libraries and museums and its convenient location in Helsinki, it's truly a world-class university.

Securing luggage storage in Helsinki in or around the university allows you to immerse yourself in university life, without being hindered by your heavy bags. Our university-area partners provide our clientele with plenty of options for bag storage in Helsinki in this and other areas of the city.

Luggage Storage Near Finlandia Hall
Finlandia Hall is a stunning events center right on the water in Helsinki's center. Situated on the Töölönlahti Bay, the building was designed by architect Alvar Aalto. The building was completed in the early 1970s. An inauguration concert was held in December of 1971 that featured the Helsinki Philharmonic Orchestra, with solo work by Isaac Stern. However, there have been on-going renovations on the building over the years, including the addition of the meeting facilities and exhibition space in 2011.

Today, people love to come to this meeting congress and concert venue to attend festivals, live performances and other events, including international forums for important political and economic leaders from around the world. Each year, thousands of people visit Finlandia Hall, making one of the city's most popular destinations.

If your business travel brings you to Finlandia Hall, be sure to look on your Bounce app to find luggage storage in Helsinki near this important meeting place. Our partners can stow your bags for several hours or a day, making it easier to walk around Helsinki without having to worry about carting around your luggage.

Luggage Storage Near Helsinki Airport
The Helsinki Airport was originally built in 1952 for the Summer Olympics. Since that time, it has become Helsinki metro area's primary international airport and the largest airport in Finland. Almost 21 million people flew through the airport in 2018, a number which included nearly 18 million international passengers. On average, Helsinki Airport sees over 300 departures every day.

This airport is the primary hub for Finland's flag carrier airline, Finnair. Airlines fly from this airport to about 80 destinations around the world, including Asia, North America, and the Middle East. Aside from Finnair, airlines, like British Airways, Croatia Airlines, EasyJet, Japan Airlines, Lufthansa, Scandinavian Airlines, SunExpress, and Turkish Airlines, fly into and out of Helsinki Airport.

Once you land in Helsinki, you'll want to explore your options for luggage storage in Helsinki. Our partners have options for bag storage in Helsinki in and around the airport. Log onto our app to find one that works for you.

Luggage Storage Near Sea Life
Few things hold the allure that the deep sea does, with all of its exotic creatures, moving tides and mysteries that have yet to be discovered. In Helsinki, there's only one place you want to go to learn more about this: Seal Life. The vast worlds under the oceans come alive as visitors learn more about crabs, sharks, stingrays and other aquatic life.

Once inside the aquarium, you have the opportunity to learn about some of the world's endangered species and the factors that are destroying their environments. Sea Life is open every day of the year, except for Christmas Eve and Christmas. It's one of the aquariums in the pan-European Sea Life aquariums.

If you're an ocean lover, then you won't want to miss a trip to Sea Life. Because this destination is worth savoring, unencumbered by your stuff, be sure to check out your options for luggage storage in Helsinki near the aquarium.

Luggage Storage Near Helsinki Cathedral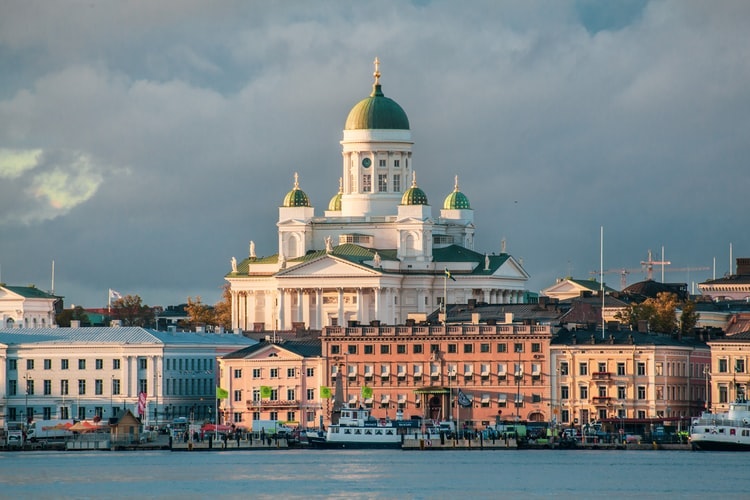 Known as St. Nicholas' Church until Finland gained independence in 1917, the Helsinki Cathedral is one of the city's major landmarks and most popular tourist destinations. With its impressive Neo-Classical style and construction and statues of the 12 apostles, it's yet another fine example of design in the city. It also happens to be the primary church of the city's Diocese for the Finnish Evangelical Lutheran Church.

Each year, 350,000 or more people visit Helsinki Cathedral. Some pass through its doors to attend religious services and events. Others come to the church just to admire is stunning beauty and architecture. Despite the stature of the church in history, it's still in regular use. On any given day, you can stop by to attend worship services or even catch a wedding, a baptism and the like.

Luggage storage in Helsinki is available near this important historic and religious landmark. Just check out our app to locate a Bounce partner business near the church.

Luggage Storage Near Vallila
Once a working-class neighborhood, Vallila has become one of Helsinki's more trendy neighborhoods, due in large part to the gentrification that has taken place here. It has become a place where artists have put down roots near workshop businesses. In fact, the lead singer for the Finnish band HIM, Ville Valo, was born right here in this cool Helsinki neighborhood.

On the west, this neighborhood is bordered by Pasila, and on the south, by Alppiharju. Places in the neighborhood are still industrial, despite the growing popularity of the arts here. Its streets are lined with wooden homes that date back to the turn of the 20th century.

Once you've taken your trek to the Design District, you may want to make Vallila your next stop. As one of Helsinki's more interesting and artistic neighborhoods, it's definitely worth a visit. As usual, you can log onto your Bounce app to locate a spot for luggage storage in Helsinki in or near this neighborhood. Our partners can help you with your bags so that you're free to wander around this neighborhood with the drag of your bags weighing you down.