Dublin Visitor Guide 2023: Everything you need to know
Published by:

Bounce
12 January, 2023
The charming Irish capital of Dublin is perfect for a relaxing getaway. This laid back city is a cultural wonder with a long history, friendly locals, and activities to suit all ages. Dublin is the most accessible city in Ireland, with Dublin International Airport serving over 30 million passengers annually from far-flung destinations including the U.S., Canada, and the U.A.E.

Dublin's origins are often disputed, with settlements dating back over 2,000 years but no concrete evidence of an exact date. Modern-day Dublin dates back to the 9th century when Vikings built a settlement on the Liffey River's southside. Ireland is a fairly new republic, having gained sovereignty from England in 1922 following the Irish War of Independence.

With so much to do across this vibrant city, consider visiting a Dublin storage locker before taking a tour.

A weekend in Dublin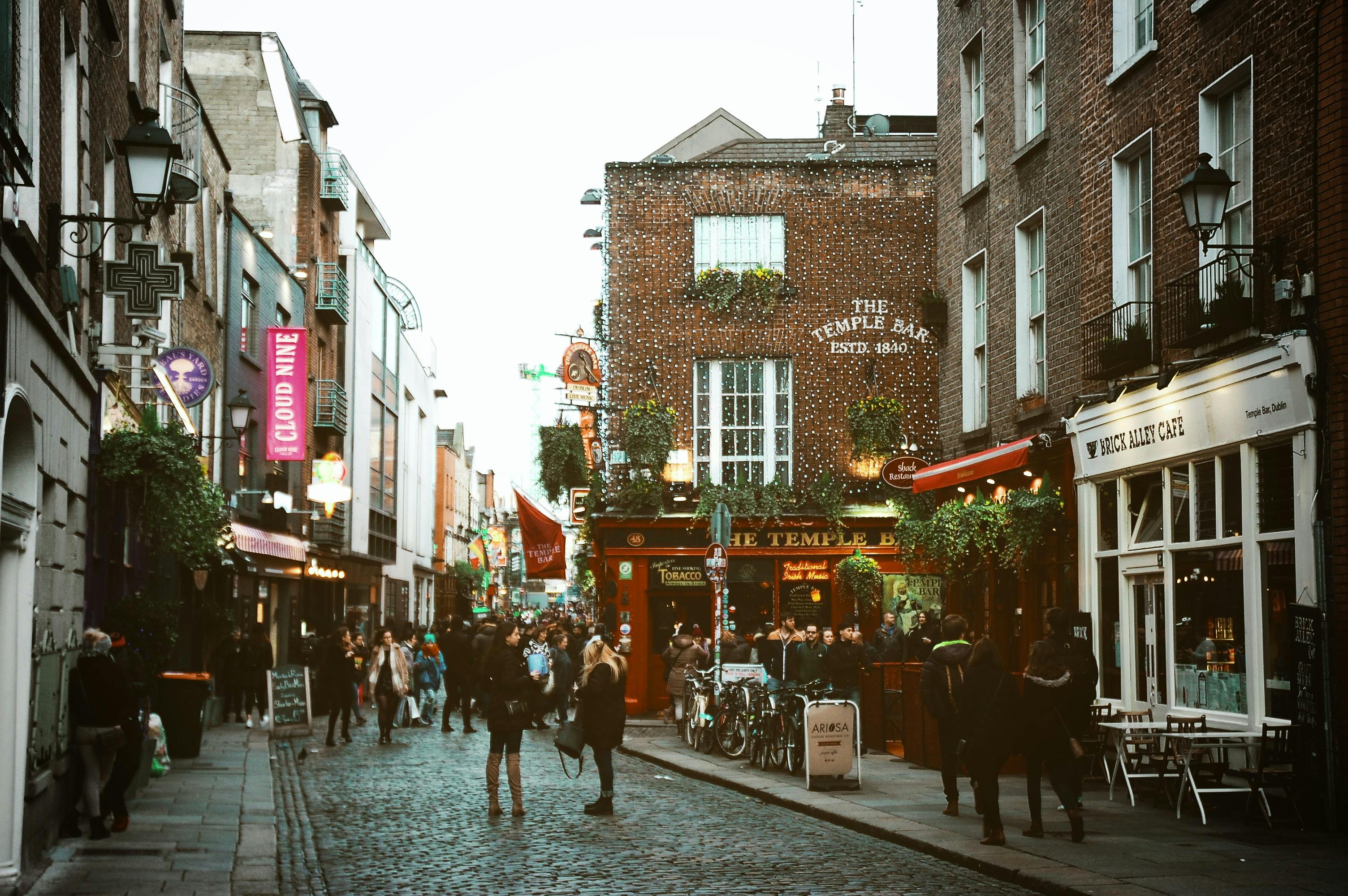 10 Best Ways to Experience Dublin in 2023
Dublin is a small city that packs a big punch in the world of tourism. People come here from all over the world to experience the culture, the history, and of course, that famous Irish hospitality.

There is much to see and do here, but those quaint cobbled streets soon turn into something of a nightmare if you are having to carry large bags. Bounce luggage services have thought of that and they team up with trusted local partners so that you can leave your bags in a secure and easy to access environment.

Best custom tour - Dublin Tour Guide – Private Tours
This tour company wants to take you beyond the merely interesting and lead you towards what is fascinating. The tours are a journey into the culture and heritage that makes Ireland and the Irish people what they are. They are happy to sit down with you and create an individual tour designed to exactly your own requirements.

Whether you represent a large group or are traveling just as an individual, Dublin Tour Guide can make your visit to the city one that you will not forget. Call them on 353 – 86 – 304 – 443 or email them at booking@dublintourguide.i.e.

Best bike tour - Cycle Dublin Bike Tours
Cycling is a great way to explore this amazing city. This company specializes in cycle tours of 2 ½ hours accompanied by a qualified and experienced local guide. During that time, you will get to explore the canals, the River Liffey, and many of the numerous historical sites that the city has on offer.

Although they mainly focus on small groups, they are more than happy to put on individual or family tours according to your needs. Much of what the guides will show you, you might find very difficult to discover on your own. Call them on 353 – 86 – 252 – 6578 or email them at cycledublinbiketours@gmail.com

Best pub tour - Yellow Umbrella tours
Whether you are traveling solo or in a group of four hundred people or more, this tour company will be able to accommodate you. Their experienced guides all have a  passion for showing off their city and all its many facets. They have tours that will lead you through the history and culture of the city itself, or they can offer something more specialized. How about a pub tour where you will get to sample some of those famous Irish whiskies, gins, and beers?

You can contact Yellow Umbrella tours by emailing info@yellowumbrellatours.ie or by calling them on 353 – 83 – 067 – 3393 

Best cultural tour - See Dublin By Bike
Dublin is a relatively flat city and this makes it perfect for a cycling tour. See Dublin By Bike offers a twice-daily Taste of Dublin tour which will wind you through the city for 2 ½ hours. Not only will you get to visit many of the famous sites, you will also get to learn about those famous poets and writers that once called this city their home.

Another tour that this company offer is the U2 Dublin tour where you will get to visit some of the famous haunts and hangouts that this world-renowned band spent some of their formative years. Whichever tour you opt for, you can be assured that your guide will keep you laughing all the way. Email them at seedublinbybike@gmail.com or call them on 353 – 87 – 695 – 5976

Best whiskey tour - Whiskey Island – Premium Tours and Tastings
For the connoisseur of whiskey, Ireland has a great deal on offer. On the island of Ireland, there are sixty distilleries and brand houses. This company will enable you to explore many of them in the competent hands of an expert who will be able to explain to you the intricacies of the Irish whiskey-making processes.

If you're operating on a tight schedule and are unable to squeeze in a tour, then you might consider enquiring about their comparative tastings. Their expert will come to your hotel with a number of whiskeys for you to sample and the ability to give you in-depth knowledge about the origins of each of them. Email info@whiskeyisland.ie or call them on 353 – 86 – 887 – 2792

Best water tour - City Kayaking
One might not consider it at first, but in fact, exploring Dublin from the water is a fabulous way to see the city. The River Liffey is in large part the reason for the city's existence and has been used for transporting goods for hundreds of years. In safe and comfortable kayaks, you will get to see Dublin from a totally unique perspective. What other tour offers you the chance to paddle beneath the O'Connell and Ha'penny bridges?

Whether you are in a large group or would prefer to tailor something more personal, City Kayaking will be sure to accommodate you. Much of the time, you will be sheltered from the worst of the weather and so these guys tend to tour even in the rain. For more information email them at info@citykayaking.com or call 1353 – 85 – 866 – 7787

Best historical tour - Dublin Rogues Tour
To say that Dublin has produced more than its fair share of famous and colorful characters would be something of an understatement. Many of them passed periods of their lives living on Merrion Square. WB Yeats, George Russell, Oscar Wilde, and Daniel O'Connell are among some of the famous names you will learn more about as you undertake this walking tour.

Your tour guide, Dave Kavanagh, who is also the owner of the company, was born in Dublin. He will weave together scandal, humor, and history into a fascinating walk that you won't forget. Email dave@roguestour.i.e. or call him on 353 – 87 – 951 – 4806 to find out more about these tours.

Best excursion - Wild Wicklow tours
Wicklow is known as the garden of Ireland and it is easy to see why it was chosen as a backdrop for films like Braveheart and PS I Love You. Wild Wicklow tours offer a day tour that will expose Wicklow in all its glory. Along the way, you will get to visit Sandycove Beach, marvel at lakes, mountains, and bog lands, and even visit a sixth-century monastery. As if that were not enough, you also get to drop in at the famous Jameson distillery where you will be entitled to a complimentary tasting of one of the country's most famous whiskeys. To learn more about this tour and the other tours that this company have on offer, email  at info@ wildwicklow.ie or call 353 – one – 280 – 1899

Best food tour - Delicious Dublin tours
If you're something of a foodie, or you just like to try really good dishes, then this might be the tour for you. It was created by Katie Quigley, a food blogger and a graduate of Bally Merlot cookery school. Few people could be better qualified to put together a tour of this nature.

You get to experience delicious and traditional Irish cuisine, but equally as important, perhaps, you will also be exposed to the stories which are such an important part of any good dish. The company offers both private tours for a minimum of six people and corporate outings. You can contact them by calling 353 – 87 – 619 – 6619 or by email at info@deliciousdublintours.com

Best custom tour - Touristy
Every city has its gems and this bespoke tour company promises to expose all of the secret treasures that Dublin holds. They specialize in private tours and allow their clients to tailor-make their own agenda. In addition, you can choose from a wide range of tours throughout Ireland. Their expert guides will be able to advise you and will be there to explain every new and amazing experience you have along the way.

For further details, you can email them at hello@touristy.ie or call  on 353 – 87 – 631 – 2682

You're sure to have a blast on a weekend away in Dublin. With dozens of cozy pubs to visit and historical landmarks to discover, you'll want to plan your itinerary carefully. While in the Irish capital, check out some of these exciting excursions.

Learn about Dublin's most famous export at the Guinness Storehouse. A visit includes a tour of the Guinness factory and a free pint at The Gravity Bar, which affords sweeping views of Dublin.
Dublin Castle is one of the best historical landmarks to tour in the city. An important government building for several centuries, Dublin Castle boasts some incredible history, including Record Tower, which dates back to the 13th century.
Grab a bite to eat at one of the best restaurants in Dublin. Popular options include Clanbrassil House, Brother Hubbard, and Chapter One.
Dublin Zoo is ideal for a family day-out. All ages will love spotting some of the zoo's fascinating residents, including hippos, tigers, and giraffes.
Dublin lockers
There are lots of world-class museums and historic sites worth visiting in Dublin. Due to their importance, many of these attractions won't let you in with large bags. Before heading around the city, consider dropping your bags off at a Dublin luggage storage service. Bounce has several facilities dotted across Dublin, where you unburden yourself of your bags before taking in the sights. Download the Bounce app today, and find the perfect luggage locker in Dublin for you.

Off the beaten path in Dublin
Suppose you're trying to avoid the touristy spots and large crowds. In that case, you'll find plenty of less popular attractions and isolated outdoor areas in and around Dublin where you can get some respite from the hustle and bustle of the city.

Go hiking at Wicklow Mountains National Park. An area renowned for its beauty, the Wicklow Mountains are home to some of the country's tallest mountains, including Lugnaquilla, the highest peak outside County Kerry.
Take a bayside stroll along the Howth Cliff Path. This path takes you along Ireland's beautiful coastline, with panoramas of Dublin Bay, Ireland's Eye, and Lambay Island.
Discover Irish folklore at the National Leprechaun Museum. Less popular than some of Dublin's leading museums, the National Leprechaun Museum features fascinating exhibits on banshees, pixies, and, of course, leprechauns. 
Plan a picnic in Phoenix Park. One of the largest urban parks in Europe, Phoenix Park covers over 1,700 acres and is famous for its wild fallow deer.
What to do alone in Dublin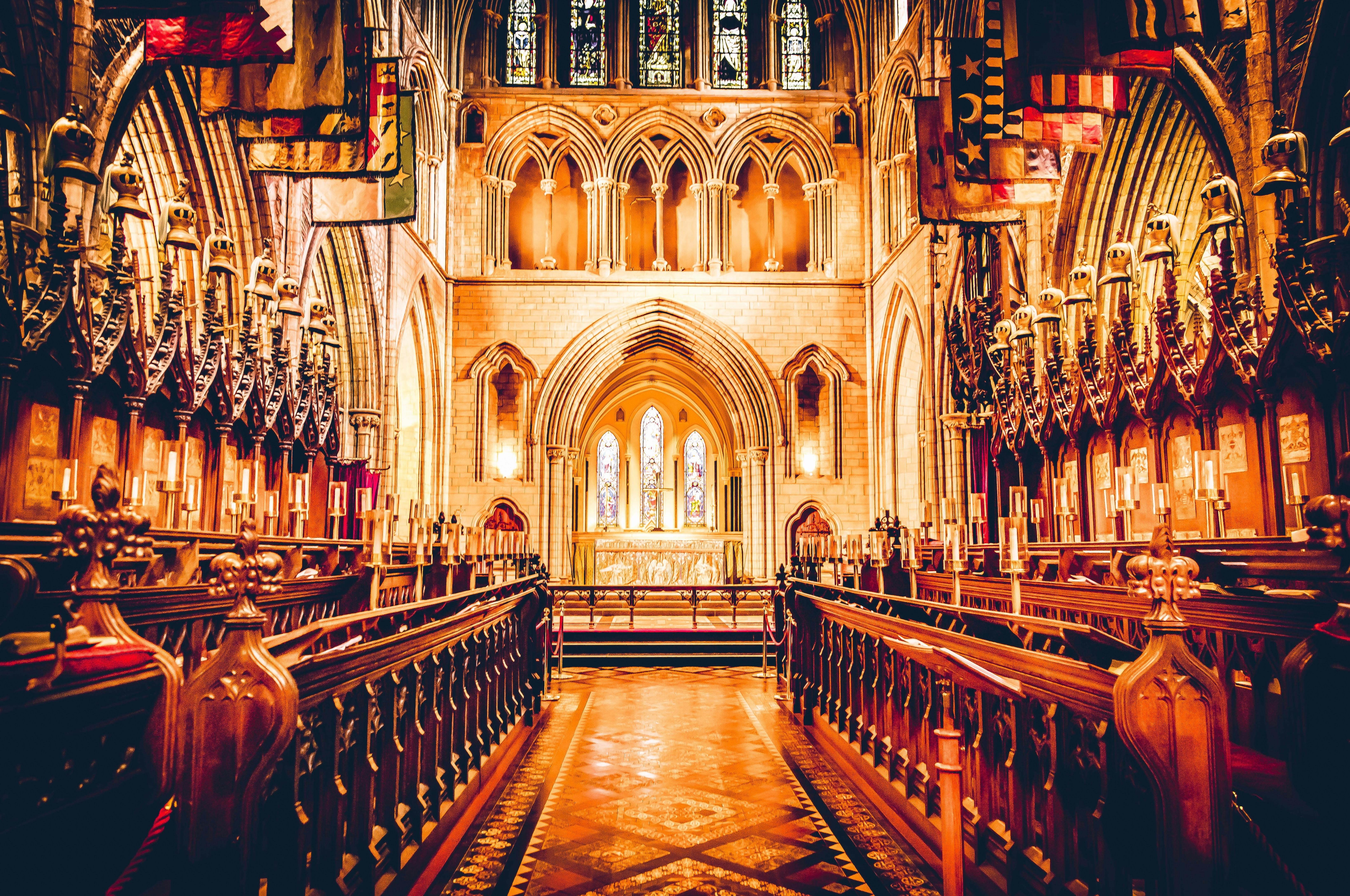 If you find yourself alone in Dublin, whether you're backpacking or just in the city on business, you might be wondering what the best solo attractions are. Stow your heavy bags at a nearby Dublin bag storage service, and head to these attractions that are ideal for individual travelers.

Peruse the collection at the National Gallery of Ireland. This vast art gallery contains works by many world-famous painters, including Rembrandt, Diego Velázquez, and Titian.
Tours of Kilmainham Gaol are worthwhile, with plenty of history to learn about concerning the 1916 Easter Rising. 
Stroll through the National Botanic Gardens. These stunning exotic gardens cover over 40 acres and are home to roughly 20,000 plants.
The best souvenirs in Dublin
No doubt folks back home will be asking you to bring a souvenir from your visit to the Emerald Isle. Dublin has some wonderful potential souvenirs, ranging from freebees to expensive nicknacks. If you're paying a visit to Dublin's famed Temple Bar, consider grabbing a beer coaster as a free memento. Other great purchases include some Guinness merchandise or some Aran wool knitwear.

You'll also find some local food and drink items which make perfect souvenirs. Ireland is known for its whiskey, cheese, and tea, all of which make for great mementos. If you're looking to splash out, consider picking out a traditional Claddagh ring or a piece of dazzling Waterford Crystal.