Los Angeles Bag and Luggage Storage
Store Your Bags in Los Angeles
Los Angeles is one of the most iconic cities in the world, namely on account of Hollywood and its bustling entertainment industry. It also doesn't hurt to offer near-perfect weather year round, access to both the city and the beach, and an easy-does-it, go-with-the-flow mentality. The City of Angels is a sprawling metropolis with an array of diverse and vibrant neighborhoods, sometimes requiring a great deal of travel time to get from one place to the next. Don't get stuck hauling your things around; if you're looking for bag storage in Los Angeles, be sure to book with Bounce.
For Locals
Are you a yogi who frequents a studio with no mat storage? An eco-conscious citizen who bikes, rather than drives, around the city wobbling for balance from the weight of your bags? An inhabitant of the Valley who can't make it home to change from workwear to party clothes? Whatever the case may be, you can count on Bounce to conveniently store your things for a daily rate less than that of an organic cold-pressed juice.
For Tourists
If you'll learn one thing about Los Angeles, it's that traffic is a pretty inevitable part of the LA grind. Make the most of your time when you're in town by storing your luggage with Bounce and save yourself from some frustrating commutes solely dedicated to dropping off and accessing your things.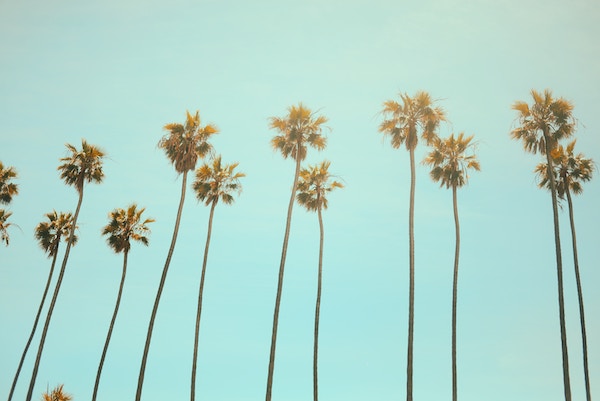 Luggage Storage in Los Angeles
Bounce has teamed up with businesses all around LA so that you can seamlessly store your things for hours or days at a time. Locals and visitors alike prize the convenience and ease of short-term bag and luggage storage in Los Angeles offered by Bounce. Simply search for a Bounce partner near your area of interest, drop off your things, and live your best LA life unburdened by extra weight.
Luggage Storage in Hollywood
As the film capital of the world, Hollywood is one of the prime tourist attractions in California. Get your fix of Hollywood glitz and glamour by touring the area without extra weight by booking bag storage with Bounce.
Luggage Storage near Staples Center
Located in Downtown Los Angeles, Staples Center is the city's premiere arena for sports and entertainment. Book bag storage with Bounce so you can avoid delays and surprises at security and enjoy the event worry free.
Luggage Storage in Venice
Venice is one of the most popular beachfront communities in California. Explore the boardwalk, canals, and more with your hands and shoulders free by booking bag storage with Bounce in Venice.
Luggage Storage in Santa Monica
Santa Monica is a beloved beach city along the Pacific Ocean in Los Angeles. Explore all that this vibrant community has to offer, unencumbered by your bags and luggage by storing your things with Bounce.
How It Works
Book Online
Find the location closest to you. We have locations all around the city.
Drop Off Items
Show your booking receipt and you're good to go. Secured and insured.
Enjoy the City
Go about your day without lugging around your things.
Pricing
Simple, affordable, no hidden fees
Locations all over the city
Discounts at our partners
Reviews
What people are saying about Bounce
This was so cool!!!! Great service, extremely easy to use, and totally affordable! I didn't know where I'd leave my luggage while we explored San Fran, so I easily Googled luggage storage and found this company. At first it was a little odd dropping my bag off at a chocolate store, but the lady at the register was able to immediately pull up my reservation without any problems and then she put a lock on my suitcase and gave me a card to get it back with. She pushed the bag to the back of their s
Read more
Bounce storage is so convenient. This location is inside the Chancellor Hotel at Union Square, San Francisco. Super convenient location, close to transit, attractions. Hotel staff was professional and very pleasant. Great experience with Bounce and I will definitely use again.
Convenient to the Met, which does not allow luggage at coat check. Very easy check in and check out process, with lovely people at the front!
Can't believe I haven't used this service until now. So easy & convenient. I 100% recommend.
Bounce is the best luggage storage service provider in the New York. I sent an email at midnight , and I got an email back in 10 mins. They are not only solve my issue but also provide solutions. You have to try Bounce !!
I used Bounce during a recent trip to NYC, and I was pleasantly surprised at the ease and convenience of the process. To be honest, at first, I was very apprehensive. The thought of leaving your stuff at a random store, in a place where you are not from and you don't know whether is safe or not, it doesn't matter if anyone gives it a seal of approval, its difficult to be completely comfortable with the idea. However, I was very glad to be proven wrong. The place I chose was a great, clean bodega
Read more
Fantastic experience with Bounce! Stored a bag at the Grand Central location and on my last day at the 9/11 Memorial location. Both locations had friendly, efficient staff that were helpful and made everything very easy. Such a great option if your hotel isn't ready or you don't want the hassle of a bag in the city. Great, safe option. Thanks Bounce!
Frequently Asked Questions
Is there a maximum item size?
How do I cancel my booking?
Can I store my items for a week or a month?
Where are my items stored?
Do you offer hourly storage?
Do you have a location near X?
Are large bags more expensive?