About Disneyland Park
Disneyland Park is located about 30 miles southeast of central Los Angeles in Anaheim, California. Opened in 1955, Disneyland Park is the only one of Disney's worldwide amusement parks whose construction was guided to completion by Walt Disney himself. Disneyland Park is located within the greater complex of Disneyland Resort, which also includes the Disney California Adventure theme park, three branded hotels, and a handful of other attractions for shopping, dining, and entertainment.

Fun fact: Disneyland Park holds the record for the largest cumulative attendance for a theme park in the world, boasting 708 million visits as of December 2017.

Things to Do at Disneyland Park
There's no shortage of fun and adventure to be had at "the Happiest Place on Earth." With countless options on offer, here's a short list of the top things to do at Disneyland Park:

Sport your mouse ears à la Mickey and Minnie and take part in photo opps, themed rooms, and musical celebrations with the famous duo

Lose yourself in the highly immersive Pirates of the Caribbean attraction in New Orleans Square

Scare yourself silly with ghosts and other spooky creatures at the Haunted Mansion

Rub elbows with Disney princesses, Star Wars characters, and others all across the grounds

Learn all about the legend of Walt Disney and his vision for Disneyland on the Walk in Walt's Footsteps Tour

Get fired up at the "Fantasmic!" nighttime pyrotechnics performance

Dine on themed fare at eateries like Goofy's Kitchen, Maurice's Treats, and Pluto's Dog House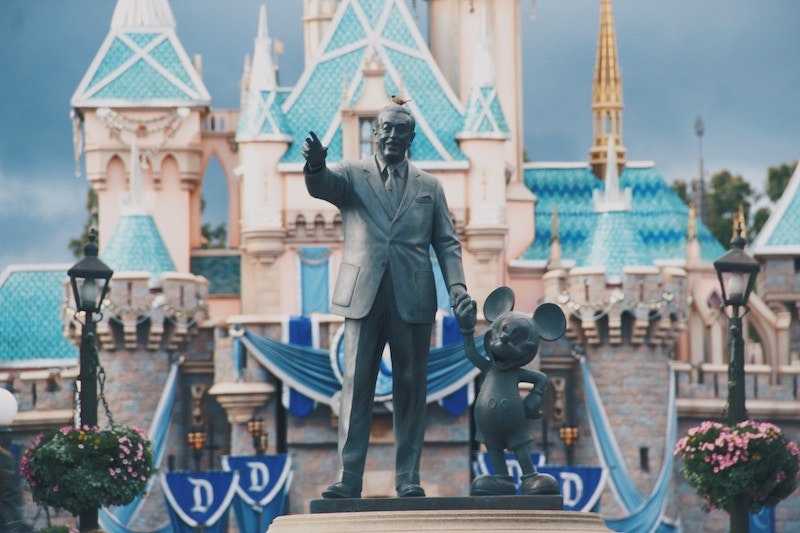 Transit Options at Disneyland Park
Luggage Storage near Disneyland Park
Disneyland Park offers storage lockers of different sizes both inside and outside of the grounds. Locker prices start at $7 and go up to $15. The larger lockers are located outside of the grounds and will accommodate bags up to the dimensions of 24″ x 15″ x 18″. Overnight bag storage at Disneyland Park is prohibited.

If you'd like to store your luggage at more affordable rates near Disneyland Park, we welcome you to book daily storage with a Bounce partner nearby.