About Griffith Observatory
Griffith Observatory is located in the Los Feliz neighborhood of Los Angeles. It boasts one of the most majestic views in the city, observing the Los Angeles Basin, Downtown LA, Hollywood, and the Pacific Ocean. Inaugurated in 1935, the science- and astronomy-focused facility remains free to the public, as per the will of its namesake benefactor. Shots of and within the Griffith Observatory have appeared in hundreds of films and television shows, perhaps most famously including Rebel Without a Cause and La La Land.

Fun fact: More people have peered through the telescope at the Griffith Observatory than any other in the world.

Things to Do at Griffith Observatory
Catch a show at the Samuel Oschin Planetarium (for a nominal fee)

Visit the Wilder Hall of the Eye to learn about the history of celestial observation and the equipment used to do so

Explore the sun, stars, moon, and more at the Ahmanson Hall of the Sky

Join the greater community at one of its star parties, hosted on one Saturday each month

Watch a video or attend a public lecture at the Leonard Nimoy Event Horizon theater

Attend a special talk given during a solstice or equinox

Enjoy the great outdoors by hitting the hills in Griffith Park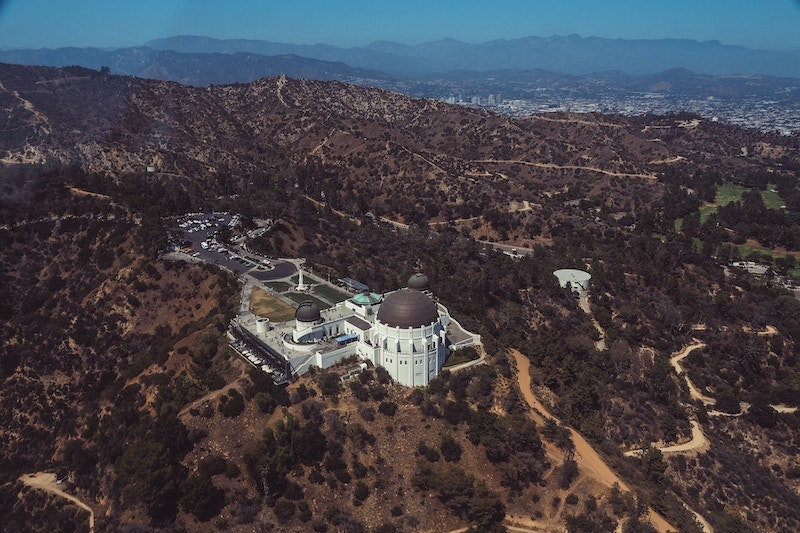 Transit Options near Griffith Observatory
Luggage Storage near Griffith Observatory
Plan for a fun-filled, rewarding day by checking out the exhibitions at Griffith Observatory and also taking a hike at Griffith Park. Heading up without a car and need a solution to safely store your things? Be sure to book short-term bag and luggage storage with a Bounce partner near Griffith Observatory.