About Union Station LA
Union Station LA is located in northeastern Downtown Los Angeles, bordered by Cesar Chavez Avenue, Vignes Street, the Hollywood Freeway, and Alameda Street. Opened in 1939, Union Station LA is the largest railroad terminal in California and the western US. The station is the primary hub for Metrolink commuter trains, as well as a major stop on Amtrak and along the Metro Rail. Union Station LA serves over 100,000 passengers each day.

Fun fact: Designed in a blend of Art Deco, Streamline Moderne, and Mission Revival styles, Union Station LA was added to the National Register of Historic Places in 1980.

Things to Do near Union Station LA
Aside from catching a train, Union Station and the surrounding area of Downtown Los Angeles offer many things to see and do, including but not limited to the following:

Take a guided tour of the art and architecture at Union Station before boarding your train

Visit the Broad Museum and enjoy its contemporary artwork with free admission

Revel in the sounds of the LA Philharmonic or simply explore the grounds at the Walt Disney Concert Hall

Walk north to Chinatown for authentic cuisine and souvenirs

Try out bites from dozens of vendors at the Grand Central Market

Catch an NBA game or a concert at Staples Center

Explore the nearby Arts District to kill time at murals, galleries, cafes, and more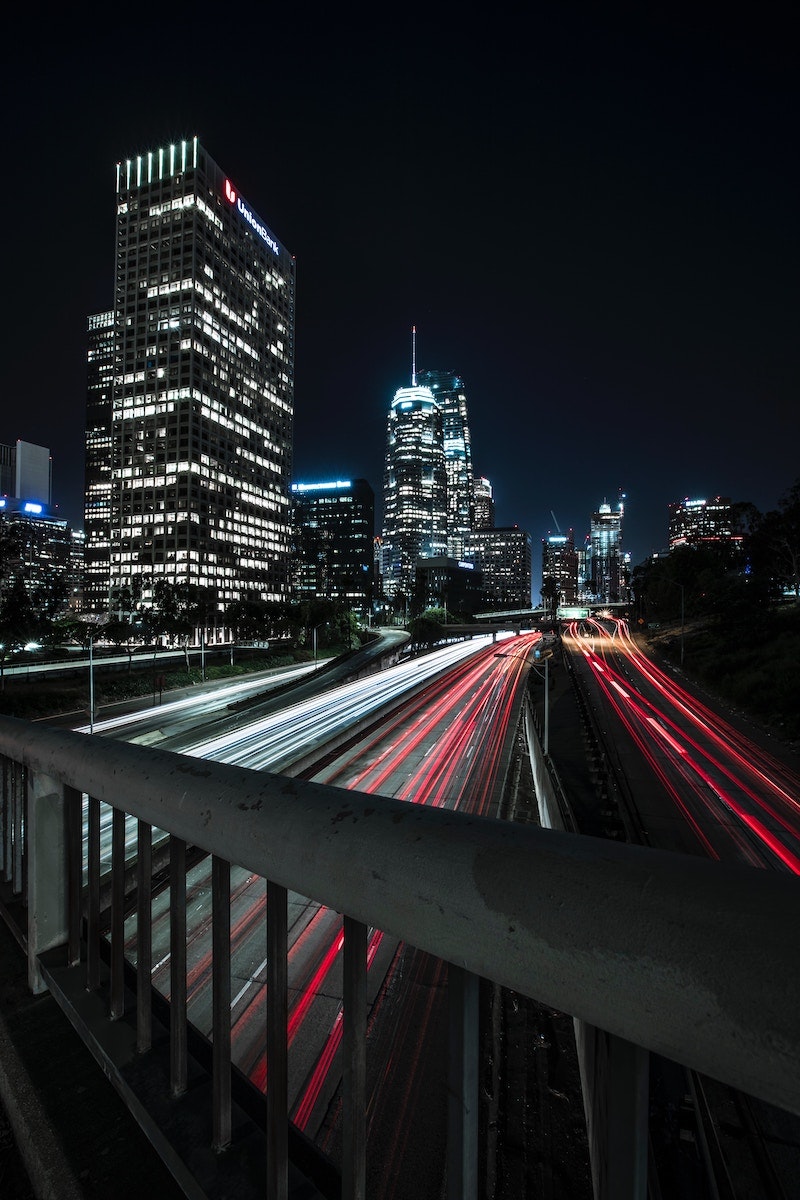 Transit Options at Union Station LA
Metro bus: Silver Line

Amtrak Thruway Motorcoach

California Shuttle Bus

Metro subway: Red Line, Purple Line
Luggage Storage near Union Station LA
Union Station Los Angeles doesn't offer public luggage lockers for passengers. However, passengers are able to store their things with Amtrak Baggage Claim. Unfortunately, bag storage fees are quite steep at $20 per bag for 24 hours, or $10 for Amtrak-ticketed passengers. (On the plus side, business and first-class passengers can store their bags for free.)

If you're hoping to find a more cost-effective solution for luggage storage near Union Station, drop off your things with a Bounce partner nearby and feel free to roam Downtown Los Angeles with ease. You can easily drop your bags at a Bounce location for the day, or even a few days, and then head out on a fantastic adventure in Los Angeles. Explore Union Station, then move out into the city and start rubbing elbows with the locals enjoying delightfully fresh cuisine, high-end and bargain shopping, and visiting some of the hottest attractions all without worrying about your belongings. 

Luggage Storage Options Near Union Station LA
Avila Adobe Museum: Come tour one of the oldest residences in Los Angeles, built in 1818. Turned into a museum, the home has been restored to its natural beauty and is only about a five-minute walk from Union Station. Drop your luggage at a Bounce location before heading to the Avila Adobe Museum. 

Los Angeles State Historic Park: Bring your walking shoes and enjoy an invigorating stroll through breathtaking green spaces. Sit under one of the shade trees and enjoy a wonderful view of many of the buildings of downtown looming in the distance. Leave your bags with Bounce while you commune with nature. 

Los Angeles Terminal Annex Post Office: Learn more about the history of Los Angeles and the United States Postal Service by touring this amazing building. This was the main hub for the mail service for almost 50 years until a larger facility was built. Large bags are not allowed in the building, so let Bounce keep them for you while you explore. 

El Pueblo de Los Angeles Historical Monument: Located in the Paseo de la Plaza, the monument encompasses several historical buildings and pays homage to the immigrants that helped build Los Angeles, including the Chinese and Hispanic cultures that influenced the city. You do not want to drag bulky bags through this plaza; Bounce is nearby waiting to keep your bags. 

Olvera Street: There are 27 historical buildings along Olvera Street including the Avila Adobe Museum. Check out the buildings and shop some of the street vendors for trendy Mexican handicrafts.

Chinatown: One of the most ornate and festive spots in Los Angeles, Chinatown will put you on sensory overload. Filled with restaurants and shops, Chinatown is the place to be on the weekends. Bounce will keep your bags safe while you enjoy all Chinatown has to offer.

Chinese American Museum: After experiencing Chinatown, stop by the Chinese American Museum to learn more about the history of Chinese Americans and how they helped build and shape Los Angeles. Large bags are not allowed in the museum, so find a nearby Bounce location before heading to the museum. 

Old Plaza Firehouse Museum: Built in 1884, this is the oldest firehouse in the city and has been designated as a California Historical Landmark. Located within walking distance of Olvera Street, come see how fire protection services have evolved through the years.