About the Hollywood Walk of Fame
Located in the world-famous Hollywood neighborhood of Los Angeles, the Walk of Fame runs for 1.3 miles along 15 blocks of Hollywood Boulevard and three blocks of Vine Street. It was established in 1958 to honor legends of the entertainment industry. As of 2018, the Hollywood Walk of Fame includes tributes to over 2,600 entertainers across the spheres of film, television, music, radio, and theater.

Fun fact: In order to be considered for a star on the Hollywood Walk of Fame, you must first be nominated, go through a rigorous application process, and have a sponsor willing to pay $40,000 to build and maintain the star.

Things to Do at the Hollywood Walk of Fame
Lace up your walking shoes, throw on a pair of sunglasses, and stroll along tributes to Hollywood legends both past and present. If you're hoping to find a specific star commemorating your favorite actor or singer, you can look up the star's location. For more things to do in the area once you've finished your round on the Walk of Fame, check out our guide to Hollywood.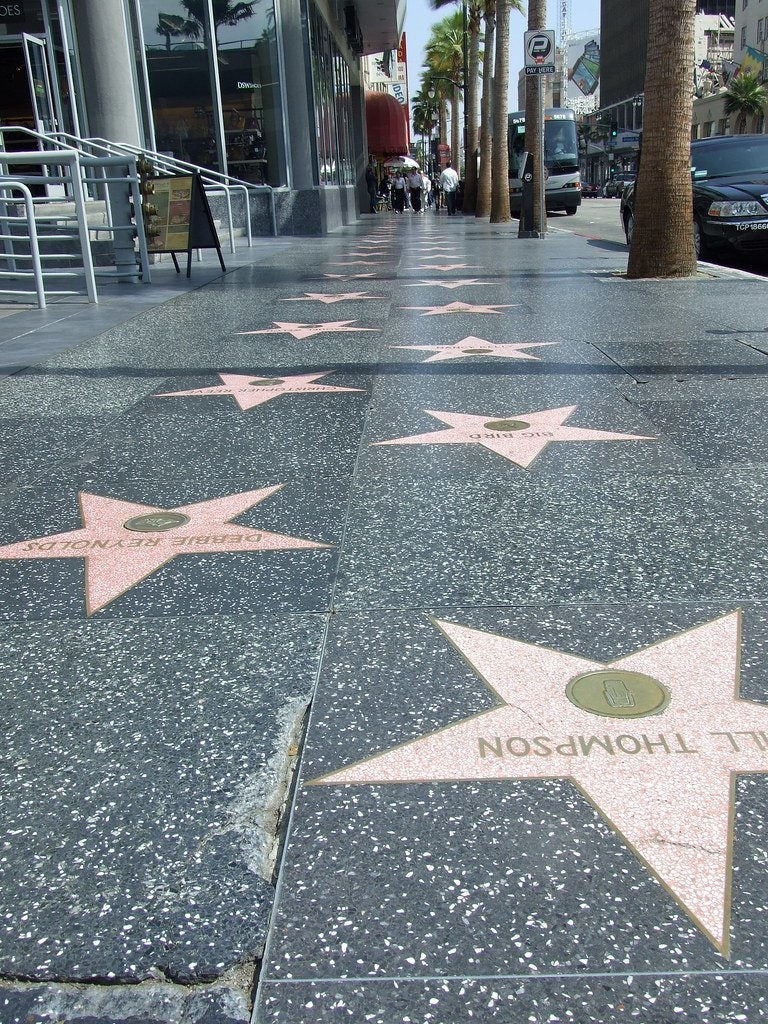 Transit Options near the Hollywood Walk of Fame
Luggage Storage near the Hollywood Walk of Fame
To ensure you have the best experience checking out the Walk of Fame, consider booking bag storage with a Bounce partner in Hollywood. Long walks in the California sun can be difficult enough, so don't let your bags and luggage cramp your style.