Best Coffee Shops to Work From in Edinburgh
Published by:

Bounce
15 September, 2022
Edinburgh is a prime vacation location for many people, but what if you have to head to this lovely city for work or interrupt your vacation to clear your email inbox? Working remotely in a new place can be challenging or, at best, boring. Most people dread heading to places that they have always wanted to enjoy just to work. Thankfully, these cool coffee shops can make your workdays in Edinburgh more enjoyable with free wifi, amazing coffee, and beautiful locations in the city centre. You will be steps away from all the things you have wanted to do and see when you visit these coffee shops, and you will not miss out on what Edinburgh has to offer as far as culture and atmosphere. Plus, it's easy to pop out to visit all the best shopping in Edinburgh on your lunch break.

No matter what else you are doing in Edinburgh, you need to take care of your luggage properly when you arrive. Trust a Bounce luggage storage locker to take care of your possessions for you. The lockers are security-tagged and insured for your peace of mind. We will keep your luggage safe and secure while you enjoy delicious coffee and natural lighting at the best cafes to work from in Edinburgh.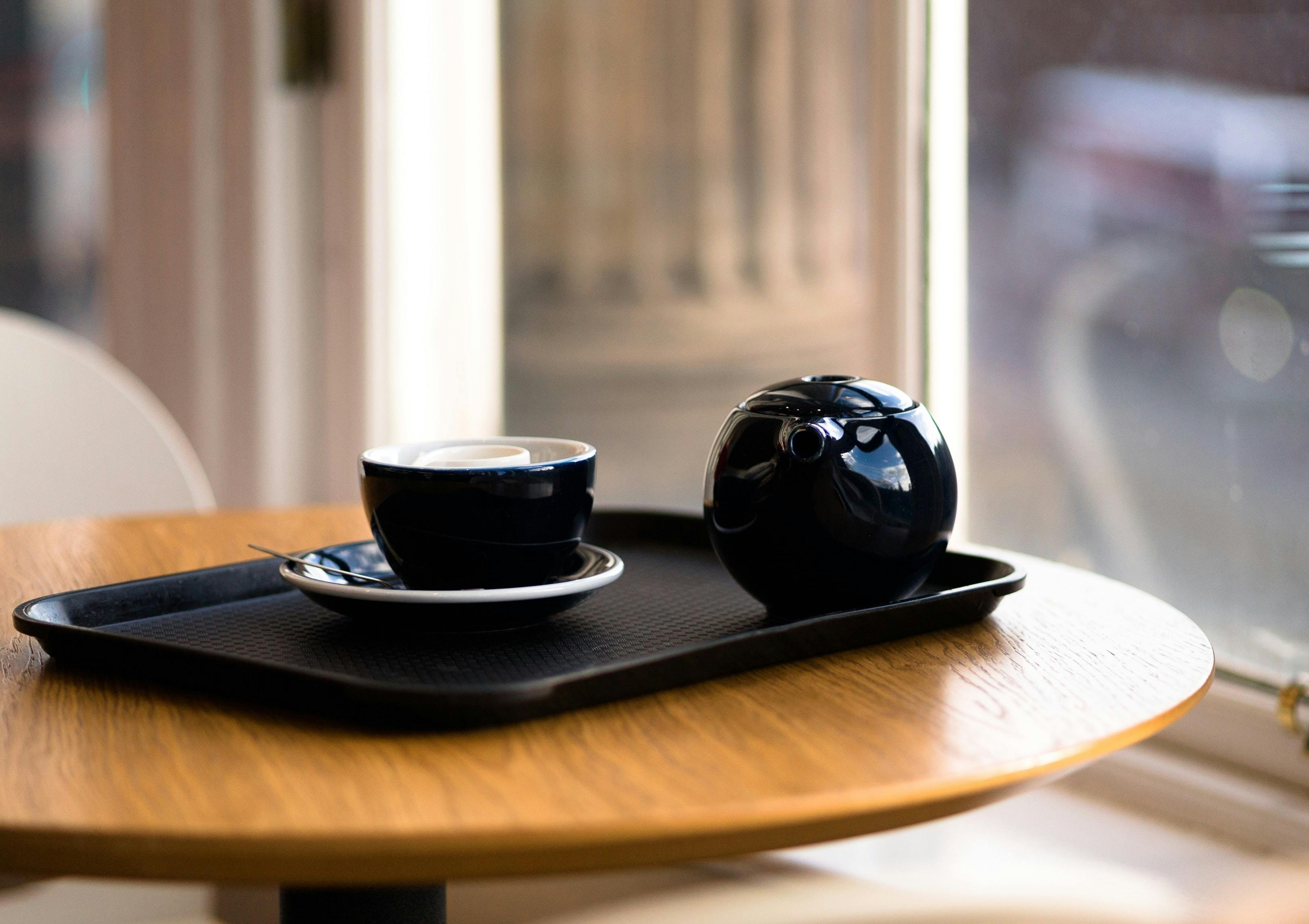 Best Coffee Shops to Work from in Edinburgh
Edinburgh offers you access to some really special adventures that are probably on your to-do list during your stay. You won't be working for all of the hours you spend in Edinburgh, so make sure to head to Edinburgh Castle and consider trying out some incredible rooftop dining while you are in the city. There are many things to do in the Old Town area that will be moments away from these coffee shops, so you will be able to close up your laptop and head right out to make the most of your after-hours schedule.

Creating a travel plan that allows you to make the most of your time in this amazing city is easy, and if you have the flexibility to take some breaks in the middle of your working day, you will find that there are incredible churches, museums, and local historical sites that you can easily squeeze into your day. Edinburgh is rich in culture, and even doing some people-watching when you look up from your screen can help to pass the time.

Black Medicine Coffee Co
This is one of the most popular places to work from in Edinburgh, and you will sit down with other remote workers and students when you head here. This cute little shop is the picture of what you would expect from Edinburgh on the outside, being a corner location complete with Victorian charm. The interior of the shop offers cozy little tables and chairs and a Bohemian atmosphere that is second-to-none. The service is excellent, and everything from delicious cakes to hot chocolate is on the menu alongside the coffee.

Sit by the window for really lovely views of the street and the best light, or head to the back of the shop for a little more privacy if you need to make some phone calls or have a meeting. This is a well-known spot for studying and work, so this is the perfect place to put a real dent in your workload without being bothered. You can stay here for most of the day, and the team behind the counter will only provide the service you request.

Location:
2 Nicolson St, Edinburgh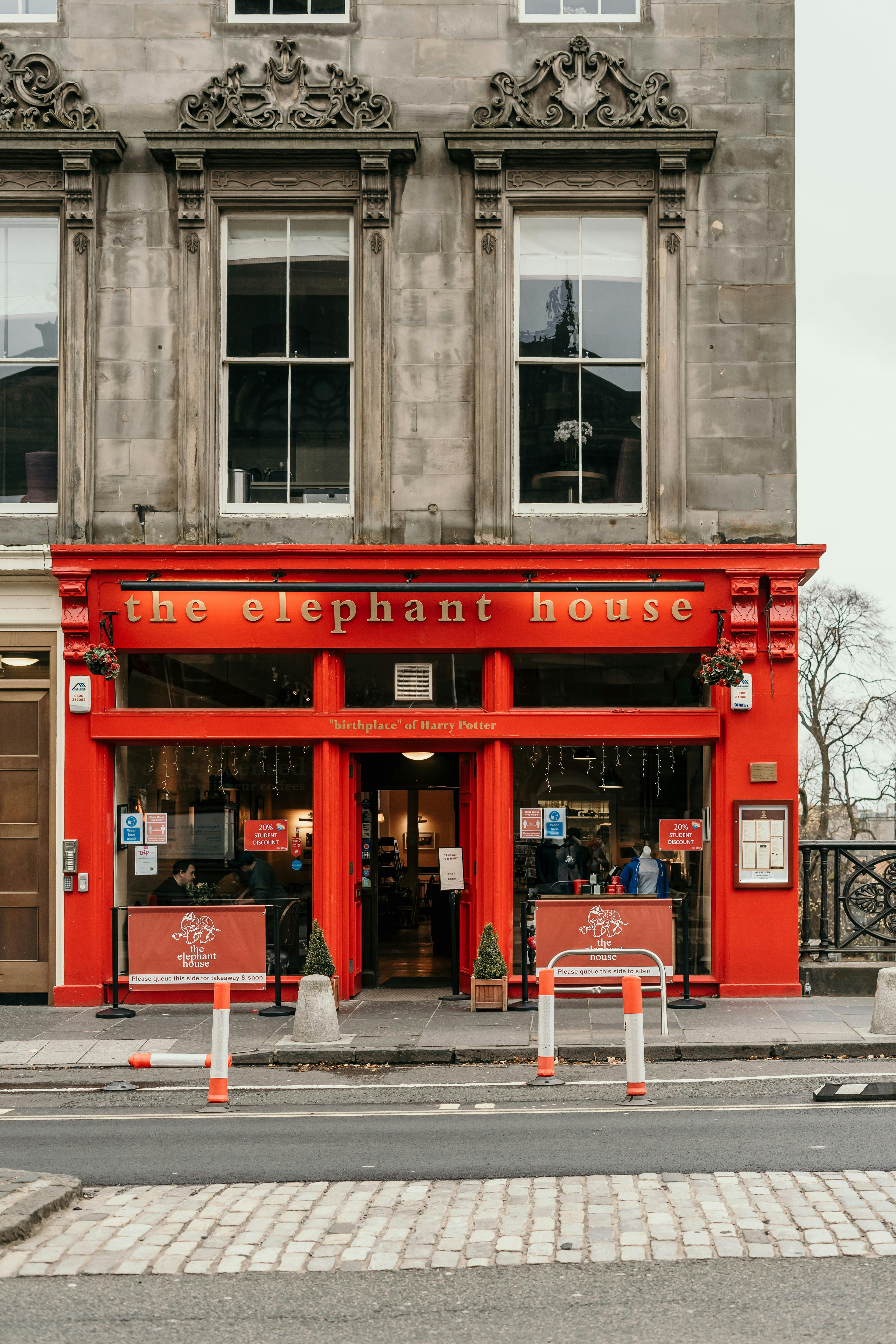 Balcony Café At The National Museum Of Scotland
If you love history and want to be immersed in the best part of the Old Town area, you need to head to this coffee shop and sit near the balcony edge. You will be treated to delicious cakes and coffee here, and the atmosphere is unique. You can see into the museum from the balcony, and the muted voices of the other people exploring create an almost white noise effect. There are limited outlets, so you will need to bring a few charging solutions with you, but there is nowhere as impressive as the National Museum for our workday.

This is also an ideal place if you want to focus. There is never much hustle and bustle in this shop, and it is often the perfect coffee shop for those who need to be able to really put their thinking cap on and work from in Edinburgh in peace. Put the homemade soups offered here on your lunch radar or go out and wander the city centre area looking for some delightful street food during your lunch break.

Location:
45 Chambers St, Edinburgh

The Elephant House
The Elephant House is credited as being the location where JK Rowling wrote most of the first Harry Potter book, and this charming little coffee shop should be on your list of places to visit for at least one day of your work trip. This location has also been the place where various other famous works of literature were created since the mid-'90s. You will instantly feel immersed in the perfect environment to work remotely when you sit down here, and the best views are near the big windows at the front of the shop.

The food and drink here are also excellent, and you will find everything from vegan-friendly offerings to pizza and more. The food is locally sourced, which makes it extra delightful as well. Plug access is surprisingly good here for the size of the shop, but it can get a bit noisy from time to time. For cafes with a lovely atmosphere, there really is no better choice than The Elephant House.

Location:
21 George IV Bridge, Edinburgh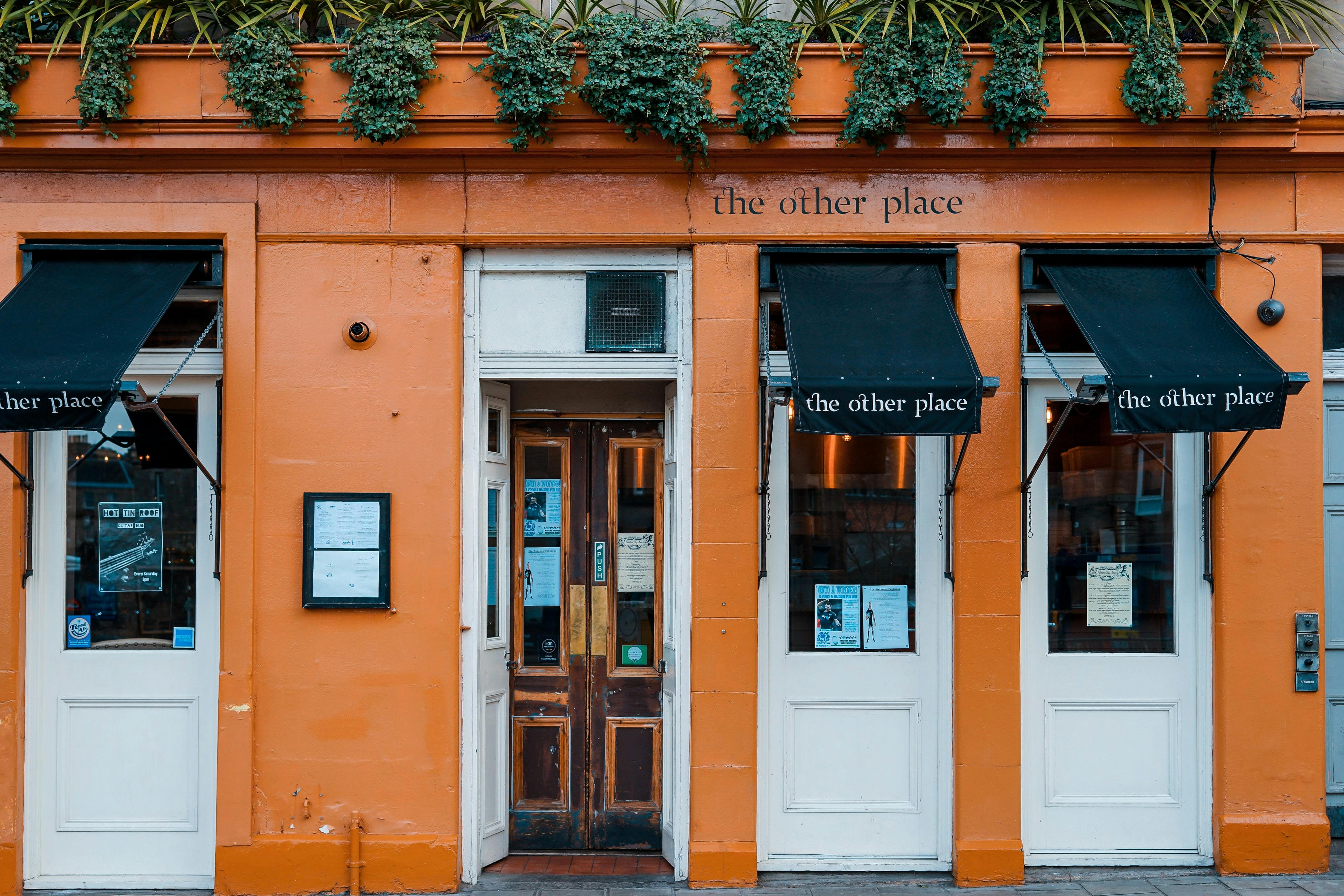 Hideout Cafe
There are a few Hideout Cafe locations in Edinburgh, but the Old Town location in the Quaker House is by far the most quaint and cozy. You will find that there are plenty of places to plug in here, and the service is excellent. Enjoy top-notch coffee and really great food as you work away. You will be able to make the most of a rainy day at this cafe with the excellent view of the street or enjoy bright sunlight near the large windows at the front of the shop when the weather is ideal.

The staff here is super friendly, but they will leave you alone and let you work if you have come to this cafe to get your job done. There is also a good selection of lunch food to enjoy here if you wish, making it easy to relax and work in peace here all day long. This is a small space but never feels cramped, making it a great place to get your work done before heading out to have fun in the city.

Location:
5 Upper Bow, Edinburgh

Filament Coffee
While small, this is a great place to head for juices, fresh organic food items, and tasty coffee. You can eat here all day while you work without feeling guilty since all the menu items are so good for you. The friendly staff can advise about dietary needs and restrictions, and the cute little tables are comfortable and easily accessible. The wifi here is really fast as well, which makes up for the small space.

Make sure that you head here early so you can carve out your own space to work. The tables are comfortable and roomy enough to work, but you might need to make sure to arrive early to nab one to be your desk for the day. There are bigger cafes in Edinburg, but few with this much charm or such excellent food. This is the right choice for a cafe that caters to those with vegan-friendly or gluten-free needs.

Location:
40 Clerk St, Newington, Edinburgh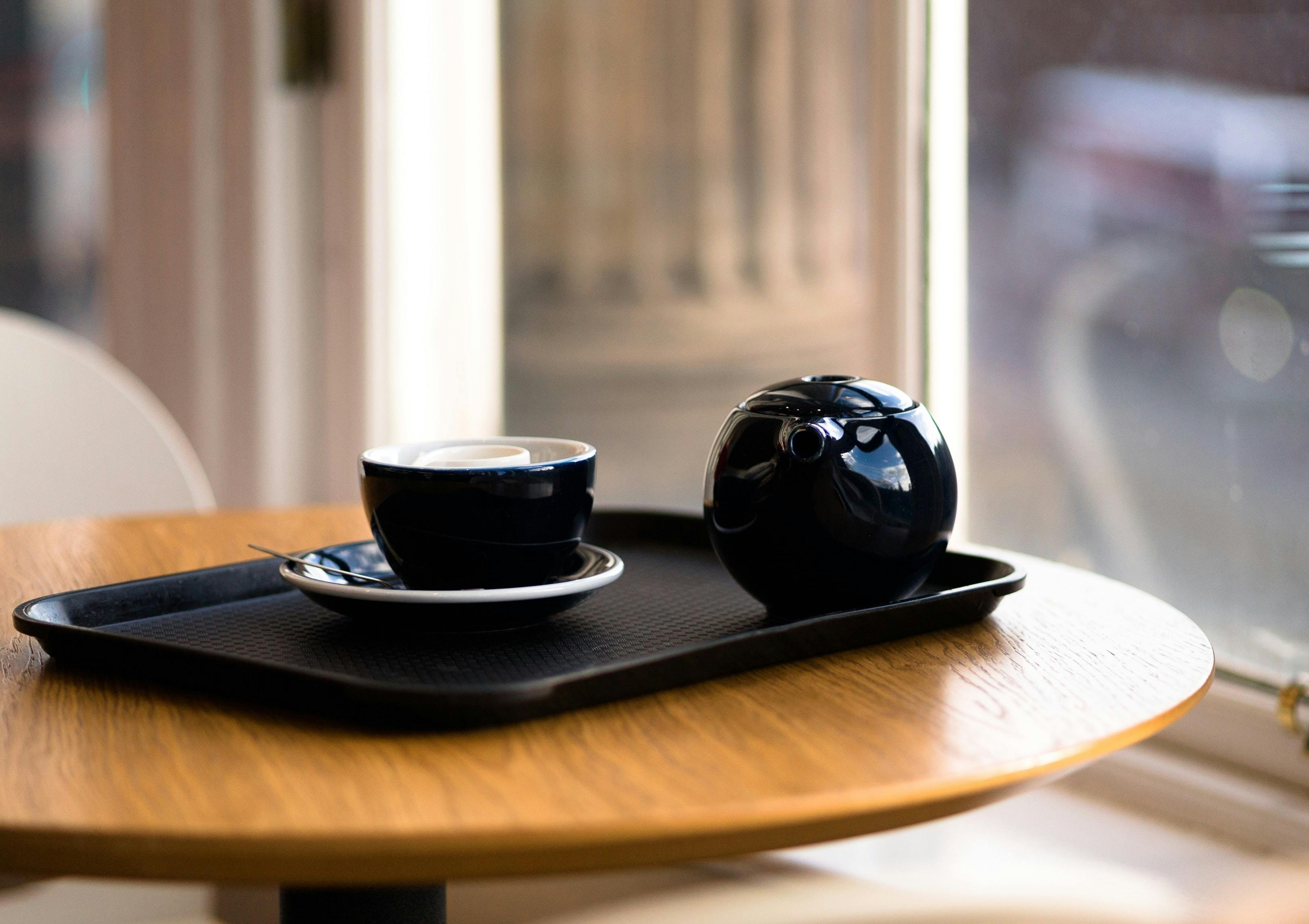 Zebra Coffee Company
Located near the Royal Mile, this little shop is easy to overlook, which would be a big mistake! While small, this cozy little eatery and coffee shop is a great place to get some work done during your stay in Edinburgh. If you want to avoid the main part of the cafe, there is a small back room that is reserved for those who are working, and the tables here are perfect for getting a little space to spread out if you need it. This is one of the best cafe locations to get some work done, and it is also really close to lots of the best things to do and see in the city.

Location:
16 Bank St, Edinburgh

Union Brew Lab Coffee
Another coffee shop that's on the smaller side, Union Brew Lab Coffee is a popular choice for locals and students, and the fun atmosphere comes complete with artisanal menu offerings and strong coffee. This is a bit of a noisier cafe location with live music and lots of tables, but you will love the immersive atmosphere and the sense of community connectedness that this spot offers up. This kind of shop makes you feel like you have found your home away from home, and the friendly staff is great at their jobs.

The cold brew lab coffee here is a favorite, and there are also many vegan and gluten-free offerings on the menu at this cafe. The wifi is also fast and reliable, which can be a big help if you are worried about getting to that work call or uploading and downloading things for your work tasks.

Location:
6-8 S College St, Edinburgh

Edinburgh Press Club
Located right in the heart of the Old Town, this unique location is a great place to get a comfortable booth and work for the day. You will get access to sweets, donuts, pastries, and more for your breakfast, and the coffee menu is quite large. Enjoy lunch here as well while you work, and take a break from the hustle and bustle of the Old Town area by sitting near the back, where the booths are large and there is less noise.

The Wi-Fi is also excellent here, and you can count on getting a place with a plug-in, especially when you head to the back of the shop. This is also a great location for those who plan to explore after the work is all done. You could head out from work for a long lunch and participate in many different local experiences before returning to your booth and finishing that report.

Location:
20-30 Cockburn St, Edinburgh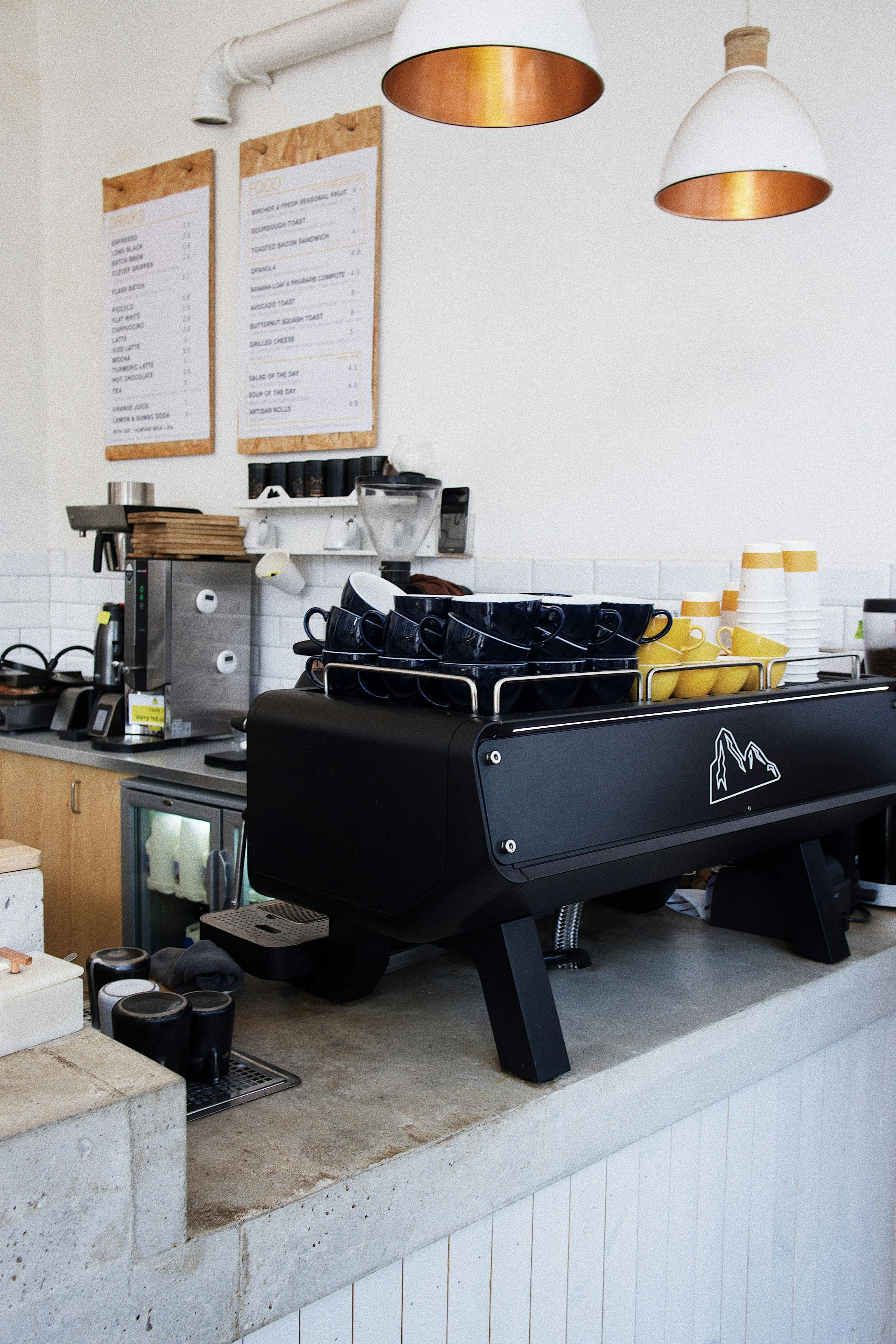 Conclusion
Heading to a vibrant and historic city to work can feel like a drag, but these coffee shops will make it easier to enjoy your time in Edinburgh and take part in the culture and atmosphere of this city while also getting a caffeine fix. You will find that these are the best cafes to work from for so many reasons, and being immersed in the activity of the city centre makes them ideal in more ways than one. From great table service to delicious coffee shop food, you will find that each of these spots can take care of your needs while you get your work done in Edinburgh.

These coffee shops will offer you a comfortable seat, nice views of the city, and excellent service for your working hours. Opt for peace and quiet or a little bit of hustle and bustle, which can sometimes improve your focus. Whatever you need to get your work done, the coffee shops of Edinburgh have you covered!