Liverpool Street Station Visitor Guide 2023: Everything you need to know
Published by:

Bounce
10 January, 2023
Don't be fooled — Liverpool Street Station is nowhere near Liverpool. Instead, Liverpool Street is in London, and is one of the busiest rail stations in the whole of the UK. Connecting the capital with many other parts of the Southeast and the rest of the country, Liverpool Street Station serves over 60 million passengers every year.

As busy as this station is, it's also conveniently close to some of London's top tourist attractions. With the Tower of London and Big Ben nearby, your exploration of the city can start the moment you reach Liverpool Street. Drop off your bags at a luggage storage service near Liverpool Street Station and begin your London adventure.

Liverpool Street Station bag policy
As a busy rail station, Liverpool Street receives plenty of travelers with large and heavy bags. You'll find baggage carts throughout the station that require a one pound coin to operate, but the coin is returned to you once you're finished with the cart. Also, there is a luggage storage located close to platform 10 where they can look after your bags while you travel.

However, since the station gets so busy, it may be more convenient to leave your bags at a luggage storage near Liverpool Street station but not actually inside. That way it will be more convenient for you to get your things while you explore London.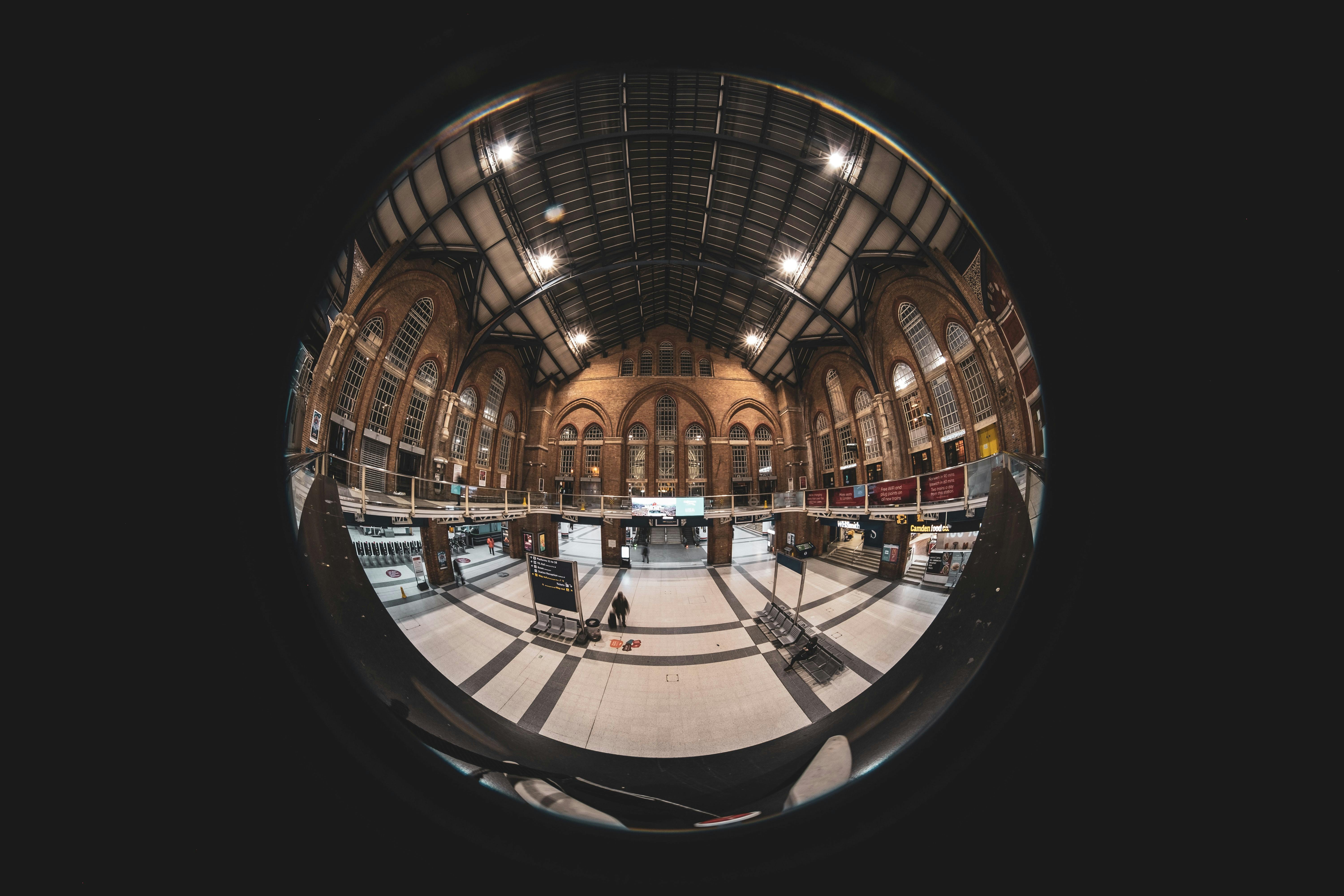 Liverpool Street Station food policy
Liverpool Street Station has no restrictions on the type or amount of food you can travel with. If you feel like having a picnic in the station or even on the train, you can. However, if you didn't plan ahead, you'll also find lots to eat in the station itself.

McDonald's, Café Nero, The Pasty Shop, and Leon can all  help you with grab-and-go food items that you can eat in the station or on the train. If you have a little more time to kill, the station also has its own pub where you can enjoy a pint while waiting for a train. And just outside the station, you'll find the virtually limitless dining options that London has to offer.

Liverpool Street Station camera policy
There are few restrictions on camera usage in Liverpool Street Station. If you set up a tripod in the middle of the station, you'll mostly be asked to move so you don't inconvenience other passengers. But you are free to take photos in the station, and given its unique industrial architecture, you may well be tempted.

However, lugging camera gear around can turn a trip into nightmare. You can make things easier on yourself by leaving your photography equipment at a suitcase storage near Liverpool Street Station. That way, your expensive items will be looked after safely until you pick them up.

Liverpool Street Station rules
Smoking is not allowed anywhere inside Liverpool Street Station.
While alcohol is sold inside the station, public intoxication will not be tolerated and offenders may be asked to leave the station.
Many of the platforms at Liverpool Street have gates that you won't be able to get beyond without a ticket. Make sure you purchase a ticket and say goodbye to any loved ones before you head to the platform.
Liverpool Street is connected to a station on the London Underground which shares its name. The station is served by the Central, Hammersmith, Circle, and Metropolitan lines, making it one of the busiest stations on the system and a breeze to reach almost anywhere in London from here.
Liverpool Street Station lockers
Thanks to its central location and excellent public transport links, Liverpool Street Station is the perfect gateway to London. Whatever brings you to the capital, you'll find it easy to reach and easy to get around thanks to Liverpool Street.

But in this well-used station, you don't want to travel with more than you need to. Drop off your unneeded bags with a suitcase storage near Liverpool Street Station and travel light as you explore the city. Your back will thank you, and your bags will be safely looked after until you're ready to pick them up again.