Maui Visitor Guide 2023: Everything you need to know
Published by:

Bounce
12 January, 2023
Does paradise exist on earth? It's an open question. But if it does, the Hawaiian island of Maui would have a good claim to be it. Home to tropical rainforest, volcanic mountains, and endless sandy beaches kissed by warm, clear water, Maui is a truly unforgettable destination.

Every island in the Hawaiian Archipelago has its own character. Maui, the second biggest after the Big Island, is known for its stunning scenery and wildlife. Located next to a shallow sea channel where humpback whales come to breed, Maui is one of the world's best locations for whale watching. It's also one of the best spots in Hawaii to encounter sea turtles, which only come onshore here and in Australia.

Thanks to its varied climates, Maui offers a little bit of everything. Tropical rainforests occupy one side of the island, while the best beaches for swimming are on the other. With abundant sunshine all year round, Maui is one of the world's top outdoor destinations.

A weekend in Maui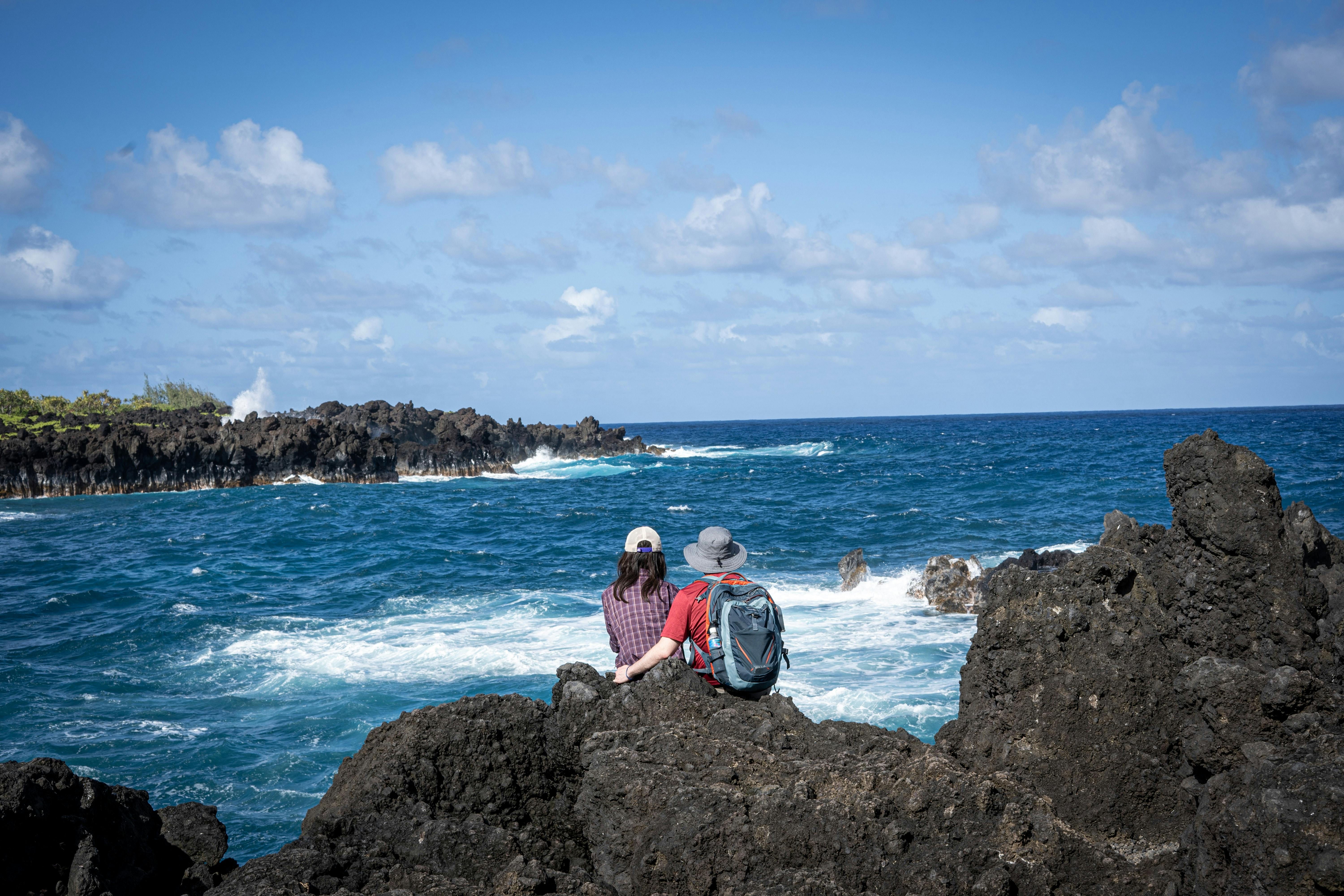 11 Best Ways to Experience Maui in 2023
In this Hawaiian paradise, there is so much to do that it may feel like you could never get bored. Whether you're hiking jungle trails or relaxing on the beach, Maui has something to offer everyone. But if you do find yourself looking for something to do on the island, you'll be glad to know there are plenty of companies that can offer you a unique experience. Drop off your bags at a Bounce luggage storage and give one or more of these companies a try.

Best underwater tour – Eco Tours Maui LLC
Explore beneath the waves of the glittering ocean on a truly unique sea scooter tour. These submersible vehicles help you travel easily under the water, adding a whole new dimension to snorkeling. The vehicles also come with a GoPro mount so you can bring an underwater camera with you and capture the stunning wildlife that lies off the coast. It's a truly unforgettable Hawaiian experience, and you can book a tour by contacting them at EcoSeaScooters@gmail.com  or 1 808-281-0466.

Best bike tour —Mountain Riders
With its mountains, forests, and beaches, Maui may be the perfect place to explore on two wheels. To see the best locations Maui has to offer, contact Mountain Riders. This company offers a range of different bike tours, including sunrise and daytime tours. If you prefer to be independent, you could also take a self-guided tour with one of their bikes. The staff can help you pick locations to visit and give you tips on biking safety on the island. Contact them at info@mountainriders.com or 1 808-877-4944.

Best birdseye view of Maui — Air Maui Helicopter Tours
Seeing the island of Maui from the air is an experience you'll never forget. This company can help you enjoy this unique experience with a range of different tours. Take a thrilling door-off tour to feel the wind in your hair or fly to a remote beach ideal for a romantic moment with that special someone. The tours generally last around an hour, and include a safety briefing. You can book online or by contacting Air Maui at letsfly@airmaui.com or 1 808-877-7005.

Best tour for beer enthusiasts —Maui Brewery Tours
Although often better known for tropical cocktails, Maui has a thriving craft beer scene. This company can help you explore this hidden facet of the island's culture with a brewery tour. Tours can take place over lunch or dinner, and each tour lasts over five hours. Whichever tour you choose, you'll stop at three local breweries and learn more about the history and culture of beer on the island. Best of all, you'll have plenty of opportunities to sample the product. You can book a tour online or contact them at cheers@mauibrewerytours.com or 18084190445.

Best way to explore Maui by Segway — Segway Maui
Segways have carved out a niche for themselves in the tourist industry. These fun two-wheeled vehicles are intuitive to drive and allow you to cover more ground while exploring a new place. Segway Maui can teach you how to drive a Segway before taking you out to explore. They offer a variety of tours, but one of the most classically Hawaiian combines a Segway tour with a ride in a glass-bottom boat so you can enjoy the abundant wildlife of Maui's oceans. Contact them at info@segwaymaui.com or 1 808-661-8284.

Best scuba tour — Banyan Tree Divers Maui
Thanks to its stunning marine life, Maui is a world-class destination for scuba diving. If you're not already a diver, this company provides courses that can get you certified. And if you are already certified, you can take part in one of their thrilling tours, including the unforgettable night tour. You'll need a minimum of two certified divers to take this tour, but it's fascinating to see the different marine life you'll find once darkness falls. You can book tours online or by contacting them at info@banyantreedivers.com or 1 808-446-6099.

Best farm tour —Awapuhi Adventures
Maui's beaches and jungles are spectacular, so it's not surprising they tend to steal the limelight. But there's more to the island's natural beauty than ocean and forest. Awapuhi Ventures can take you on a one-of-a-kind tour of the island's farms where you'll get a deep understanding of the lifestyle and culture of the rural parts of the island. You'll get to try produce fresh from the farm and meet adorable animals such as baby goats. You'll also get the chance to immerse yourself in an often overlooked aspect of island life. Contact them at info@awapuhiadventures.com or 1 808-280-8779.

Best hiking tour — Makana Maui Adventures
Maui is a hike's dream, but to explore the best locations on the island, you'll need some local knowledge. This company can provide that. They can take you on a full-day hike or even multiple day tours where you will travel to the neighboring island of Kuaui to see some of Hawaii's most unspoiled wilderness. Makana can tailor its tours to what you want to see, whether you would prefer to learn more about the island's culinary culture or enjoy stunning adventures on your hike. Book online or contact them at makanamauiadventures@gmail.com  or 1 808-283-2894.

Best kayaking tour —Tropical Guides & Outfitters
There are few better ways to explore the gorgeous coastline of Hawaii by kayak. Whether you're an experienced paddler or this is your first time, this company has a tour for you. Experience the thrill of whale watching from a kayak, or see more marine life by choosing the kayak and snorkeling tour. Whichever you pick, you'll come away with a deep appreciation of the scenery and wildlife that make the island so special. Contact them at info@tropicalguides.com or 1 808 638 4874.

Best off-roading tour — Maui Off Road Adventures
If you want to explore a lesser-seen side of Maui, you need to get off the paved roads and into the wilderness. Maui Off Road Adventures lets you do that with two-hour tours by ATV. The island is full of stunning locations that can only be reached this way, and the company accepts passengers from seven years of age and upward. They'll teach you how to safely ride an ATV and take you out to explore the stunning scenery. Contact them at info@mauioffroadadventures.com or 1 808 495 0950.

Best boat tour — Sea Maui
One thing Maui isn't short of is boat tours. But they don't come better than those offered by Sea Maui. That catamaran offers a speedy yet stable platform for viewing everything the island has to offer, and you can add snorkeling to your tour so that you can enjoy life both above and below the waves. Alternatively, take a sunset tour that includes cocktails for relaxing at the end of an exciting day. Contact them at info@seamaui.com or 1 808-732-6284.

A weekend in Maui is not going to be enough to see everything the island has to offer. Maui may not seem big, but it packs a lot into its relatively small area. Still, if you only have a couple of days on the island, you can see some of the best attractions Hawaii has to offer here.

Take a ride on a catamaran out to Molokini. This mostly submerged volcano is one of the best places in the world to snorkel and dive. You'll see a staggering array of marine life, both in the crater of the volcano and in the deep water outside. The same tours also take you to Turtle Town, a popular spot where sea turtles come to have their shells cleaned by local fish.
Journey underneath the waves on a submarine tour. Descending to a depth of 130 feet, these tours enable non-scuba divers to see the incredible ocean life in the waters of Hawaii. If you're lucky, you may even hear whales singing underwater.
Test your nerves along the road to Hana. This winding mountain road offers stunning views of the coast and the rainforest, but you'll need to stay alert. The road is known for dozens of switchbacks and narrow spots that only one vehicle at a time can use. Stay alert and enjoy the thrill as you make your way through the charming coastal towns on the island's eastern side.
Maui lockers
Maui is all about the outdoors. Whether it's swimming, surfing, scuba diving, hiking, or any of the other dozens of activities that you can experience on the island, you will get plenty of sun and fresh air. Make things easier on yourself by dropping off any unneeded bags at a Maui luggage storage location. Traveling light means you'll be able to experience the best of what this paradise has to offer.

Off the beaten path in Maui
It's no surprise that Maui receives millions of tourists every year. As one of the biggest islands in Hawaii, it can seem as though every inch of the place is crawling with tourists. But look a little deeper, and you'll find that isn't the case.  Try some of these adventures to escape the crowds.

Explore a unique cave on the road to Hana at the Hana Lava Tube. Formed by a volcanic eruption, this unusual cavern is an atmospheric place to visit whether by yourself or on a guided tour. Additionally, you'll find a heiau, or native Hawaiian temple, close to the lava tube.
See the stunning waters of 'Ohe'o Gulch, also known as the Seven Sacred Pools. These gorgeous pools are fed by waterfalls which cascade one after another into the ocean. Surrounded by hiking trails, the pools are the perfect place to admire the natural side of Maui and get some stunning photos.
If there's one thing Maui doesn't lack, it's great places to see marine life. Located on the southern coast of the island, Ahihi Kinau Natural Area Reserve isn't well-known to visitors, but it's a stunning place to snorkel, swim, or dive. The rocky lava beaches mean the water has stunning clarity, making it seem like you're swimming through a giant aquarium. Listen to the crackle of coral and watch out for the tranquil sea turtles as you explore this lesser-known gem.
What to do alone in Maui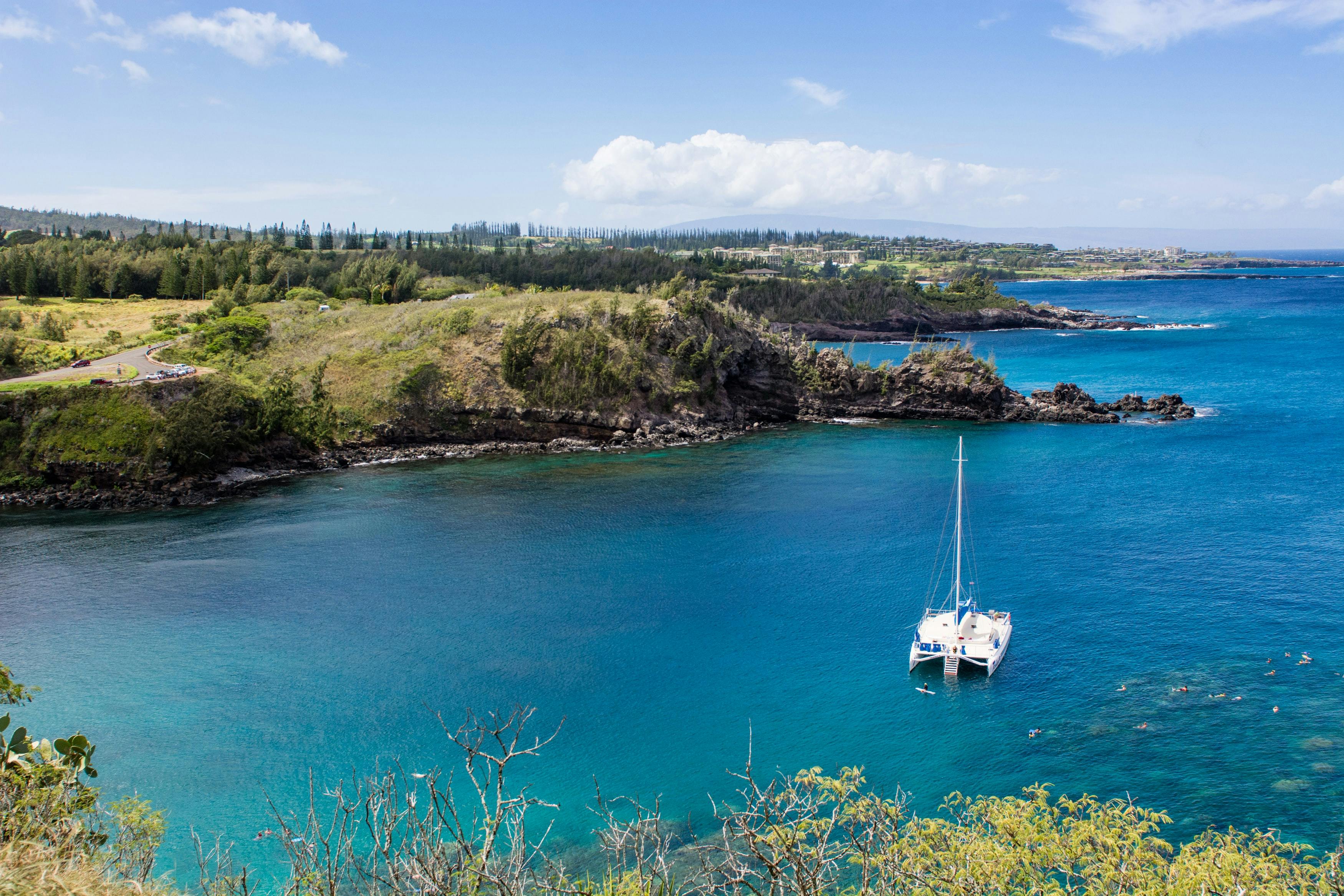 Maui, like the rest of Hawaii, is known for its laid-back island vibe. Locals are generally friendly, and you'll find it easy to meet other travelers too. Drop off unneeded bags at a Maui luggage storage service and immerse yourself in the activities the island offers, and you'll soon make friends on your trip.

Enjoy the unique flavors of Maui with a food tour. Maui's culinary scene is ever-evolving, influenced by native Hawaiian traditions along with Asian flavors and American staples. Bring your appetite and hang out with other travelers as you sample a variety of restaurants and bars on these lively tours.
 Take a Segway tour along Ka'anapali Beach. One of Maui's most famous beaches, the waterfront here is the place to see and be seen in Maui. A guided Segway tour will show you all the hotspots while allowing you to have fun on this unusual vehicle.
Watch the sunrise at the massive volcano in Haleakala National Park. Small group tours will take you to the top of the island's biggest mountain in time to watch the sun light up the stunning crater. It's an experience not to be missed on any Maui vacation.
The best souvenirs in Maui
Canned luncheon meat known as Spam occupies a unique place in Hawaiian culture. While not to everyone's taste, Spam can be found on menus throughout Maui and the other islands, and a can makes a great souvenir of the island. Maui is also known for Macadamia nut production, and you can find a huge range of Macadamia-based foods at Mauna Loa. Of course, Hawaiian shirts are ubiquitous. But for the real thing, head to Hilo Hattie in Lahaina for better quality than you'll find elsewhere.