3 Days in Montreal: Everything You Should Know
Published by:

Bounce
19 September, 2022
Vibrant and lively Montreal is the largest city in the Province of Quebec and also a cultural hotspot. It has an amazing food and music industry that attracts lots of tourists every year. The area was first colonized in 1535 by Jacques Cartier but had been home to the Iroquois peoples for a long time before then. Montreal is proud of its history, and although you can still see much of its traditional past in the infrastructure and specific areas of the town, it also boasts modern attractions and great nightlife.

Are you planning a short trip to Montreal? As the second biggest city in all of Canada you will have an almost endless option of fun activities and incredible things to do. That is why it can be so hard to spend only a few days in Montreal, but we are here to help you to make the most of your limited time in this city. If you are dragging along extra gear or heavy bags, store your bags safely and lighten the load. Find Montreal suitcase lockers around town where you can stow away your bags as you experience the city.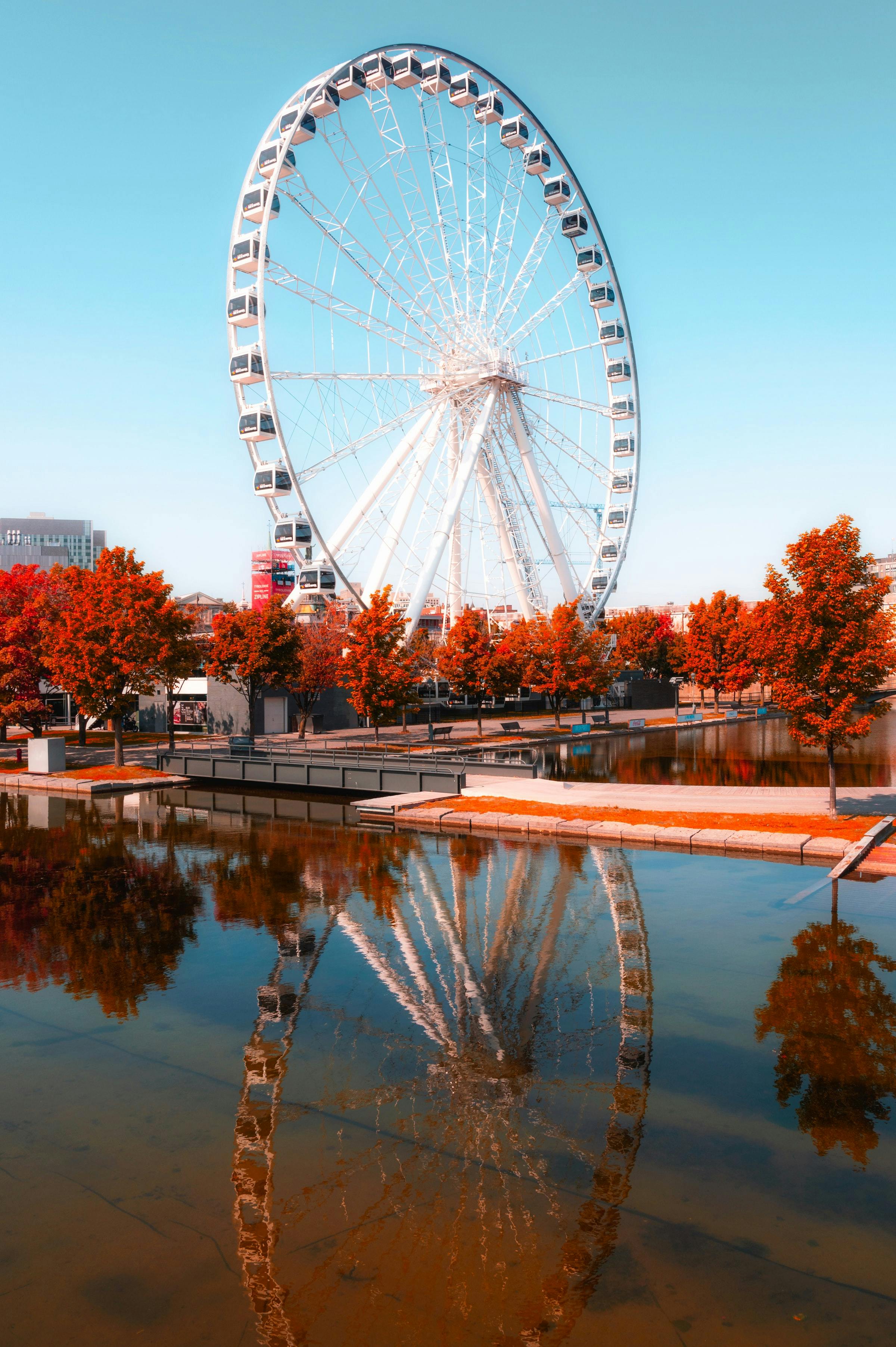 Montreal Itinerary - Day 1
Morning: Walk in Mount Royal Park
The downtown Montreal area was built around Mount Royal, a small mountain situated in the heart of the city. To take advantage of the local landscape a park was built around it, offering fantastic views of the town below. Did you know that this park was designed by Frederick Law Olmsted, the same man who created the famous Central Park in New York? It is a beautiful area and a great place to take a morning walk by the Mount Royal Chalet.

To reach the top of the mountain you can either walk up the winding paths or take the stairs. Riding on a bike is also a great option since the paths are smooth and paved, but be ready for a leg workout since you will be constantly at an incline! The stairs are the quickest way to reach the summit but there are a lot of them so it will be tiring. Either way, the hike is not too challenging if you take your time, or you can take a car or bus to the top. If you are visiting Montreal in the winter time you can take advantage of the slopes to go tubing and snowshoeing in the park, or go ice skating on the nearby Beaver Lake!

Either before or after your hike in Mount Royal Park you can grab a nutritional breakfast from Cafe Saint-Barth. This breakfast restaurant offers some great dishes like waffles, French toast, eggs, bagels and fruit bowls. They also have vegan and vegetarian options. If you grab your food to go you can have a nice picnic at the top of the mountain as you admire the view.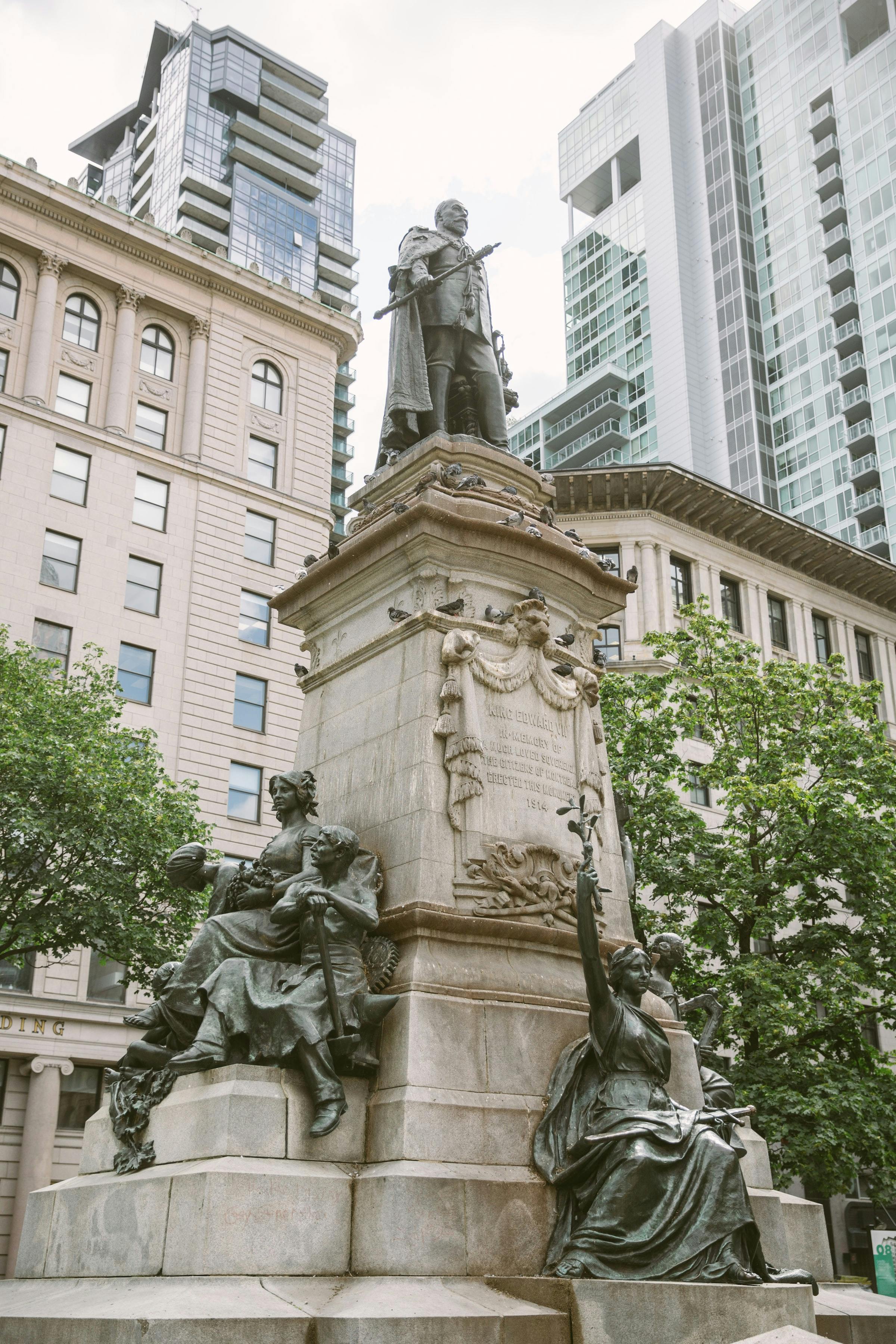 Afternoon: Discovering Montreal Museums
The downtown area of Montreal is filled with attractions and there are some fantastic art galleries and museums that are well worth a visit. Why don't you spend your first afternoon in the city admiring the displays at the Montreal Museum of Fine Arts? It is one of the best art museums in the city and also Montreal's largest.

Aside from a fantastic permanent collection, the Montreal Museum of Fine Arts hosts regular temporary displays usually focusing on different themes or artists. Some even combine disciplines like music, design, fashion or film. In total, the museum is made of 5 pavilions so there is quite a lot to see. Enjoy free access to the museum's main collections!

For lunch stop by the Bar George. This restaurant offers modern British and Scottish dishes as well as delicious cocktails. Enjoy a nice steak, burgers, fish or curry chicken salad. You will be hungry after a morning of hiking and will need to fuel up for the sightseeing we have planned ahead!

Evening: Light Show at Notre Dame Basilica
The impressive Notre Dame Basilica is a must-visit spot on your trip to Montreal. It is a monument that is well known around all of North America and attracts millions of visitors every year. Bring your camera because you will want to remember the dramatic Gothic Revival architecture.

On the stained glass window, you can see a depiction of the history of Montreal, which is fitting since it is also Montreal's oldest church. It is stunning both inside and out with statues and intricate detailing that can be spotted once you step through its doors. If you visit at night you can see the AURA sound and light show which illuminates the building with music and lights.

There are lots of restaurants in this part of the city so take your pick when you start to get hungry. Brasserie 701 is a great choice for French cuisine and offers a fine-dining experience for every meal of the day. Their specials include duck breast, escargot and flank steak.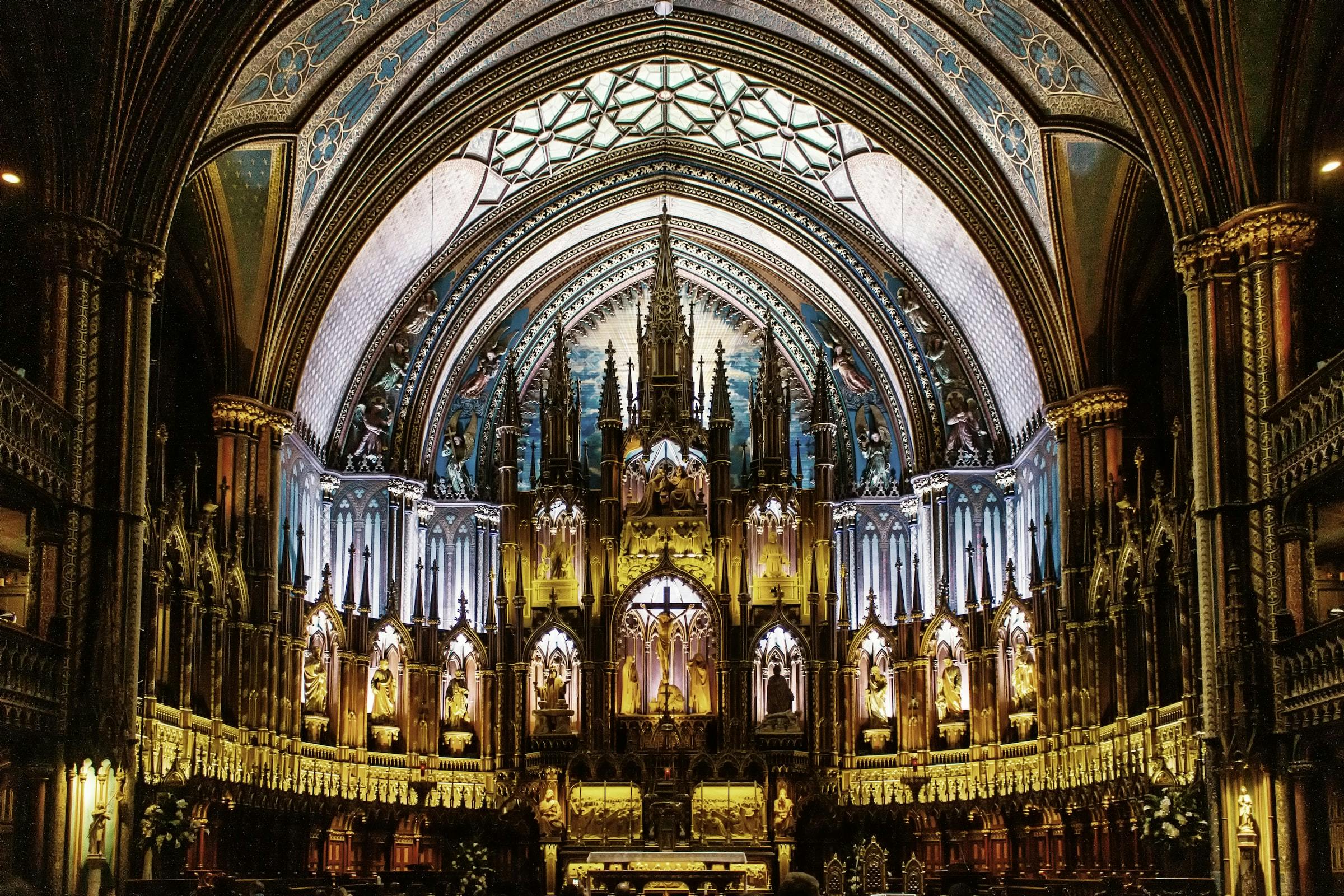 Montreal Itinerary - Day 2
Morning: Exploring the Old Port
Old Montreal, and specifically the Old Port, is dedicated to the traditions and history of the city and is a great place for tourists to learn a bit more about its past. It used to be the city's commercial hub and now much of it is pedestrianized but easy to reach by bus or metro, so you can get some walking and sightseeing in at the same time. You will absolutely love making your way around the old cobblestone streets and bygone buildings.

If you want to make sure that you don't miss any of the highlights you can book a walking tour, or just explore the area on your own. You can reach the port through the entrance at Place Jacques Cartier. Some of the highlights include the Grande Roue, Canada's tallest Ferris wheel, as well as the Clock Tower Beach. There is always something going on so chances are you will see street art displays or performers entertaining the visitors. In the summertime, you can rent out pedal and jet boats to sail on the Saint Lawrence River, and in the wintertime, they set up an outdoor rink for ice skating.

The Old Port is adorned with shops and cafes, so finding a place to grab breakfast will be easy. Restaurant Nelli is a great choice for breakfast or brunch! If you get hungry later on and really want the full Old Montreal experience you should dine from one of the food trucks that set up in the area.

Afternoon: Sightseeing at St Joseph's Oratory
This is a real amazing monument and national historic site in Montreal since it is not only Canada's largest church but also has one of the biggest cathedral domes in the world. It is named and built in dedication to Joseph, the father of Jesus, and is decorated with beautiful interior detailing. The exterior is built following an Italian renaissance style and the incredible domed roof reaches 318 feet high off the ground.

If you venture to the top of the dome you can see stunning views of the city and landscape. The cathedral has 99 steps that will take you to the top, but if you don't want to walk all the way up you can take a shuttle. Make sure that you explore inside as well, which has carved murals and 1,000 candles. If you want to learn more about the chapel or see nativity scenes originating from around the world you can stop by the Oratory museum.

For lunch on your second day in Montreal let's try some Turkish cuisine. Le Kebab has some great food that will satisfy all of your cravings, and you can take advantage of the chance to try something new. They offer all sorts of dishes including vegetarian meals, wraps or sandwiches, French tacos and the Montreal staple of poutine.

Evening: Views from the Montreal Tower
Head to the Montreal Olympic Park which was the site of the Summer Olympic Games in 1976. For the event, the city built this park as well as the Olympic Stadium which is still used for sporting events today. While you are in the Olympic Park you just have to climb the Montreal Tower.

This building is special since it is the tallest inclined tower in the entire world! It stands 175 meters tall and you can only imagine what the views are like from the top. Take a ride on the funicular which is enclosed in glass so you can watch the city below you as you head to the tower's observation deck. Take in the panoramic views of Montreal's lights shining and the city's skyline below you!

For supper, you should try one of Montreal's most iconic dishes; poutine. Head to Poutine Centrale to choose from all sorts of toppings and flavors including General Tao or the Fajita which is made with sour cream, onions, peppers, chicken and Tex-Mex spices, or even the Deep In The Game poutine topped with BBQ sauce and breaded chicken.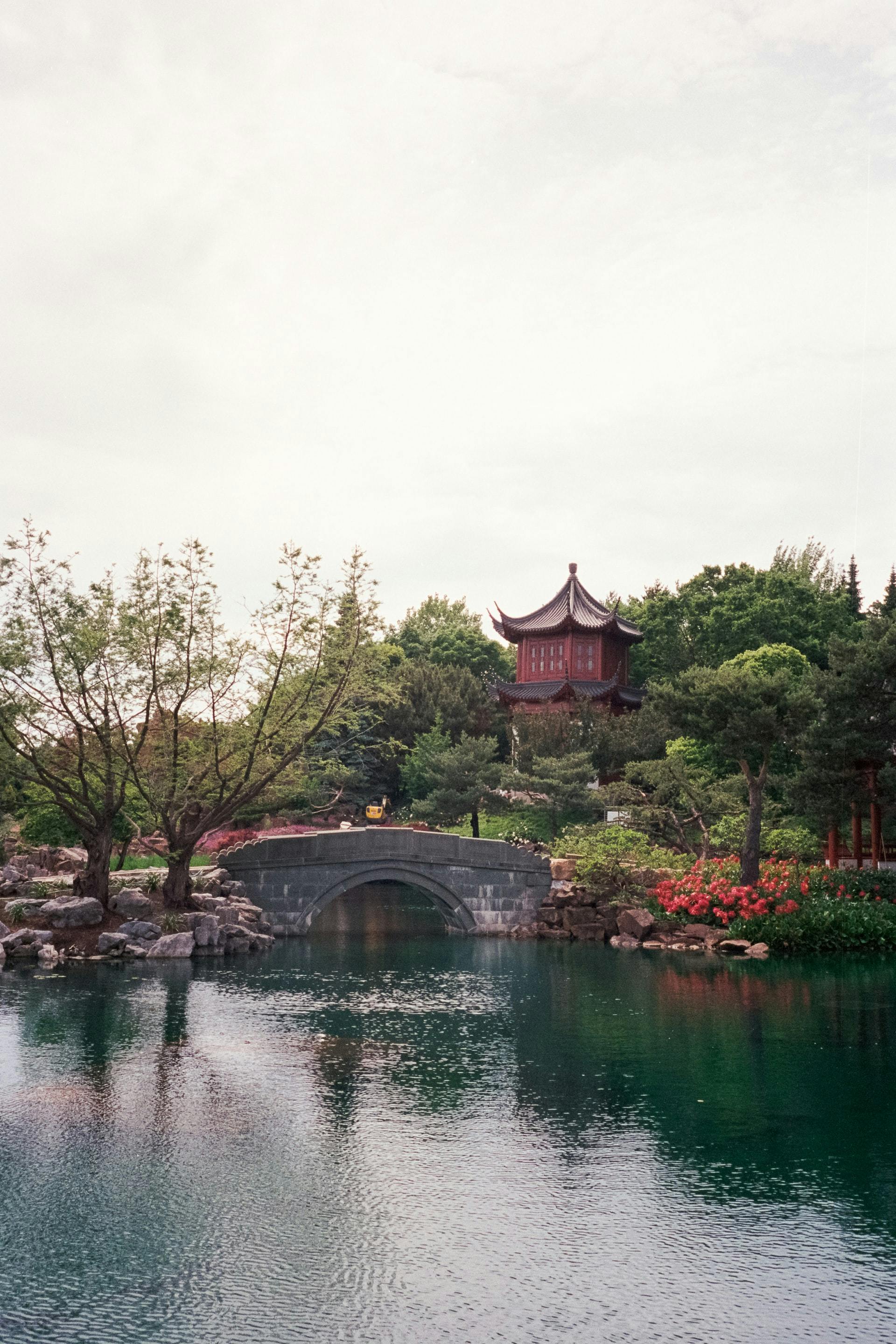 Montreal Itinerary - Day 3
Morning: Stroll Around the Montreal Botanical Gardens
Of all of the city's parks, the Botanical Gardens have to be one of the most beautiful. These well-kept gardens are definitely a top attraction for the city and since they open at 9 am every day you can go for a beautiful morning walk in the fresh air.

The gardens span 190 acres and house 10 greenhouses and over 20 gardens following different themes. Overall there are 22,000 different species of plants grown here. Some of them include the tranquil bonsai trees at the Japanese Garden and a whole section dedicated to toxic plants. The Chinese Garden can teach you all about yin and yang and the principles of balance. There is also an insectarium with all sorts of living and naturalized insects that you can explore at the same time.

We recommend spending a few hours navigating the gardens and then going for brunch at the Restaurant Jardin Botanique which is found just on the property. Of course, it is a vegetarian restaurant! They offer both indoor and outdoor seating so you can enjoy your meal outside in the beautiful setting of the Montreal Botanical Gardens.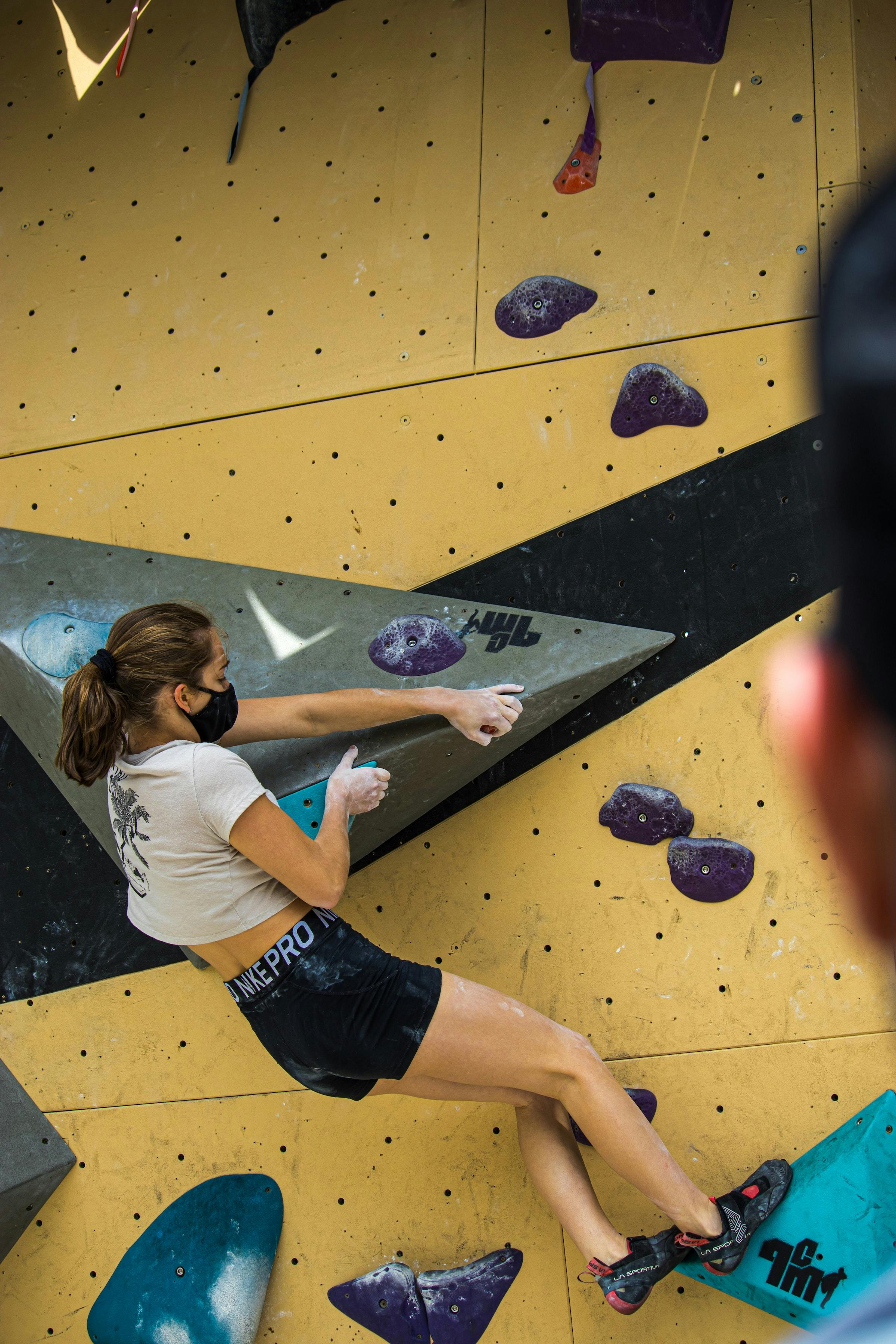 Afternoon: Shopping in Downtown Montreal
This city has some great shopping streets where you can find almost anything. Are you in the mood to reinvent your wardrobe? Or maybe you want to bring home some souvenirs and gifts for your loved ones. If you want to shop for food and fresh produce then there are places for that as well!

Head to Le Plateau Mont Royal or the Mile End for boutique shopping where you can find some antique stores selling really unique items. St Catherine Street is lined with shops and offers a selection of all kinds of things. Food lovers should save a couple of hours to browse the Jean Talon Market. It is where all of the different cuisines come together so you can taste food from all over the world, all in one place!

If you are at the market when it comes time for lunch you can obviously find food there. You will have an immense selection, so take your pick! If you are near St Catherine Street we recommend Grillado's Poulet Grillé Peri Peri for some delicious Portuguese meals. Try the Icehouse for some tasty Tex-Mex if you are in the Plateau.

Evening: Walk in Parc Jean Drapeau
Parc Jean Drapeau is the venue site for all sorts of events and during the summertime, it is usually busy, but it also has walking trails that make for the perfect evening stroll. The park is named after Jean Drapeau who used to be the mayor of Montreal and is also the man who commissioned the construction of the metro system that now connects Montreal's Underground City.

At the park, you will find flower gardens displaying public art, the LaRonde Amusement Park as well as the Circuit Gilles-Villeneuve which is where the Formula One Grand Prix is hosted every summer. This is an important part of the city's history and the city's culture which is why you should explore it while you are in town.

When you are done at the park you can grab dinner at Terrasses Bonsecours. They are open late into the early morning so you can enjoy good food and great drinks on your last night in Montreal. Try their cocktails on the rooftop patio and then head to the on-site dance club!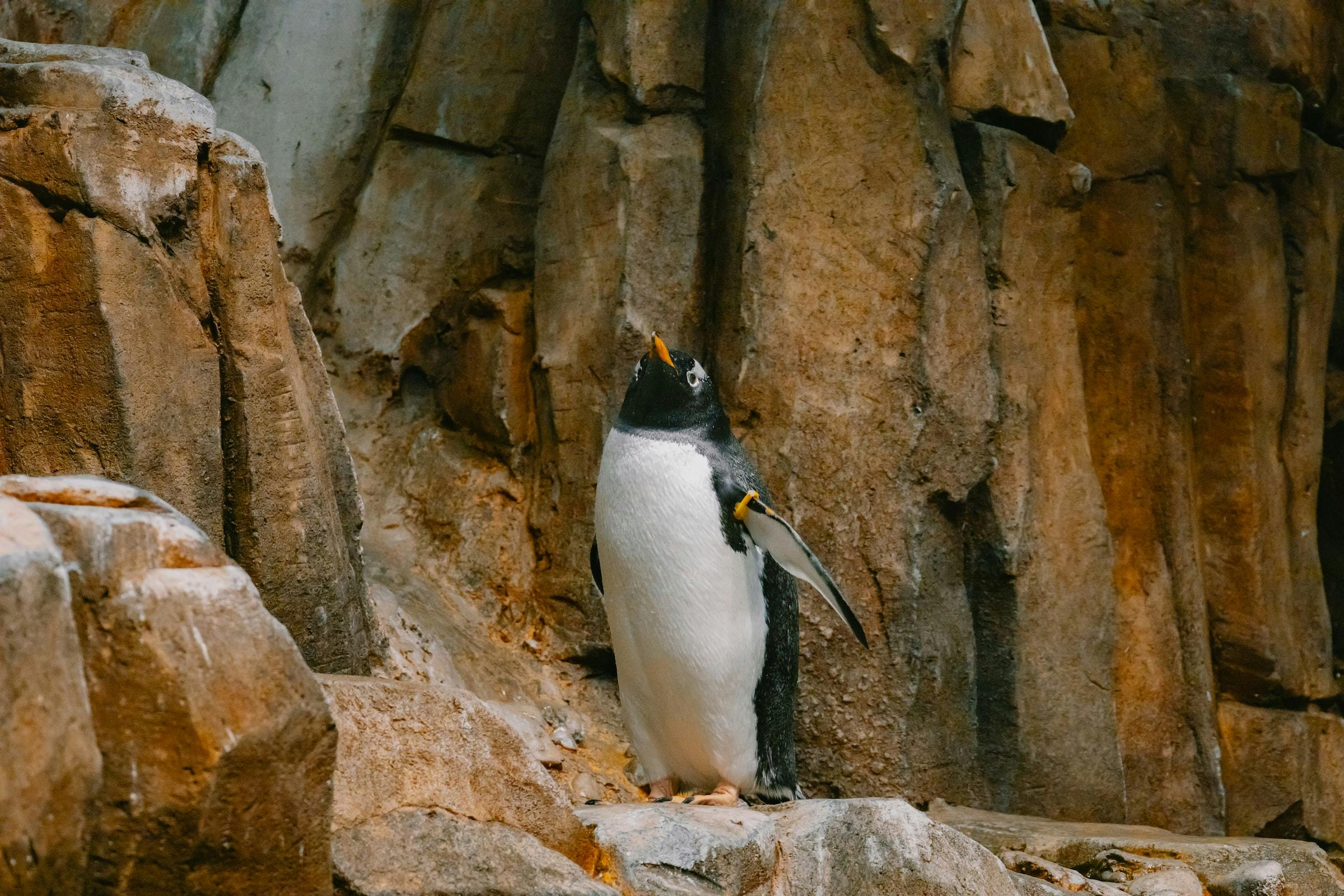 Your Own 3 Day Montreal Walking Tour
Although most of these attractions are just a quick metro ride away from one another, with just 3 days you can only begin discovering Montreal. With unique neighborhoods like Little Italy, the Gay Village and Place Des Arts, there is so much to see.

You will definitely want to come back to experience concerts like the Osheaga Music Festival or events like the Street Art Festival, which both happen annually in the summertime. Visiting during the winter opens up the possibilities of winter sports like hockey, skating or cross country skiing. No matter when you visit Montreal you will fall in love with the fun atmosphere and great personality of the city and its people.

Still planning your visit to Montreal? Check out these guides for more ideas!

Things To Do In Montreal With Kids
Where To Stay In Montreal: The Ultimate Neighborhood Guide
Where To Find The Best Street Food In Montreal