Nuremberg Christmas Market: The Complete Guide
Published by:

Bounce
24 October, 2022
Nuremberg is an ancient medieval city known for its artistic heritage and well-preserved historical landmarks. During winter, it transforms into a magical Bavarian city with richly decorated homes, handmade Christmas decorations, the enticing aroma of sweet gingerbread, and an enchanting festive atmosphere.

But if there's an attraction or event you shouldn't miss in the city in winter, it will be the Nuremberg Christmas market. It's like something out of a fairy tale, with dazzling Christmas lights, gorgeous ornaments, family-friendly rides, and even grilled sausages hanging in the air. These are just a few of the many reasons this city should be your next Christmas destination.

If you arrive early and can't wait to see what the city has to offer, leave your bags at a Bounce luggage locker in Nuremberg. Save yourself the trouble of dragging your bags around while enjoying the city's vibrant Christmas markets.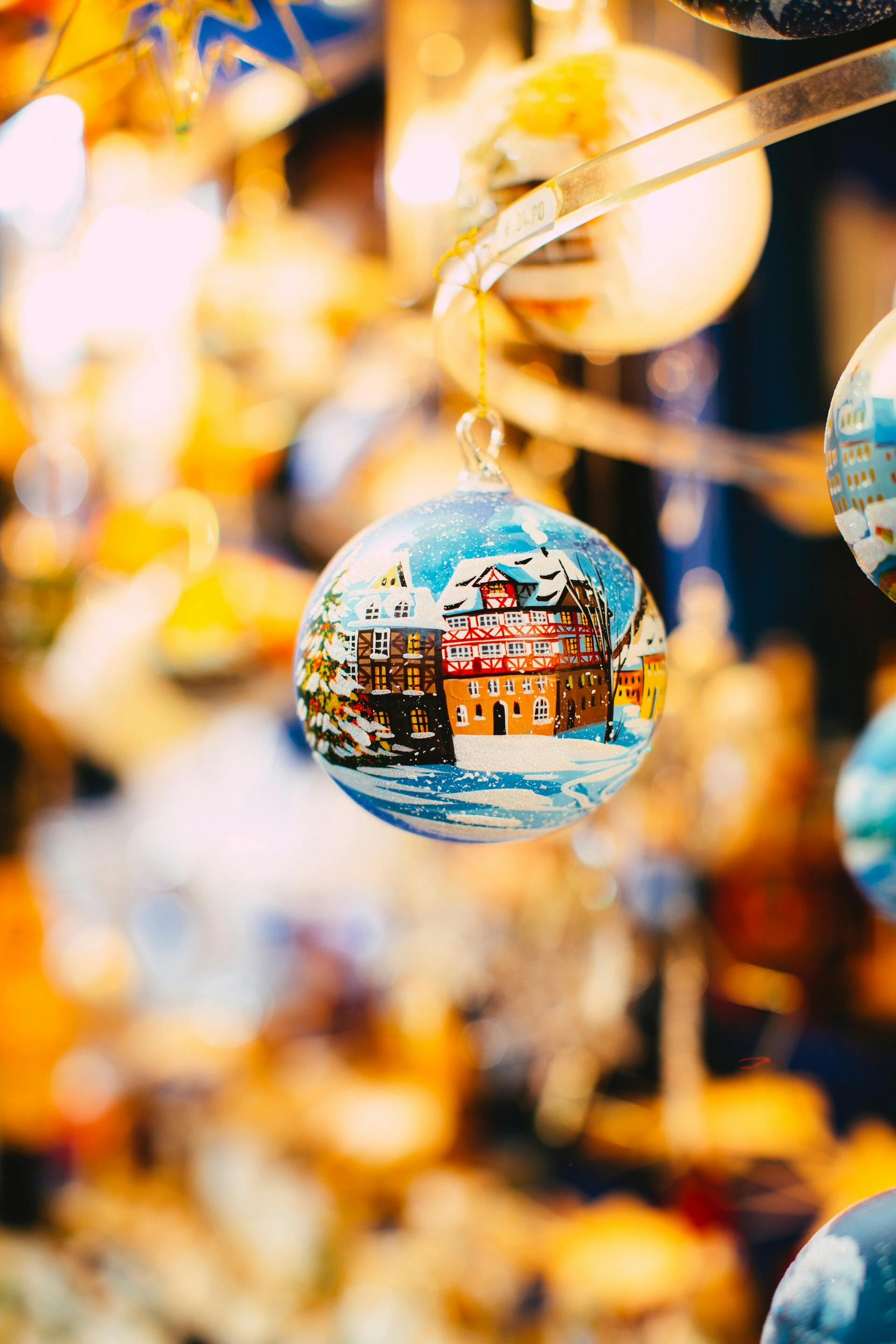 Nürnberger Christkindlesmarkt
It isn't the grandest or the biggest but definitely a famous Christmas market in Nuremberg, Germany. The Nuremberg Christkindlesmarkt is one of the world's oldest and most well-known Christmas markets, with a long tradition dating back to the mid- 16th century. It literally translates to Christ Child Market, so you'll have an idea about how child-friendly it is.

This German Christmas market is located in the huge Main Market Square. It welcomes visitors for concerts, live music, shopping, and attractions between 10 AM and 9 PM from Mondays through Sundays. The opening is on Friday, November 25th, 2022, always before the first Advent, and ends on Christmas Eve.

Shop to your heart's content with more than 180 unique wooden stalls at the pedestrian shopping zone. It's a great place to start your Christmas shopping, whether you're looking for a one-of-a-kind gift, a trendy item for your home, or a local product to add to your collection.

It's also a delightful experience strolling through the Old Town and discovering exclusive boutiques, department stores, and specialty shops. No matter your style, there's always something for your taste and budget.

What to do near Nürnberger Christkindlesmarkt
After you visit Nuremberg Christmas market, take some time to see the rest of the city center through a tour of the historic town. It's a short walk from The Frauenkirche, a 14th-century brick Gothic church located on the eastern part of the Main Square Market.

Sister Cities Market
Also located on the square, immediately north of the most famous Christmas market in Nuremberg, is the Christmas Market of Sister Cities. It adds an international flair to the iconic Nuremberg Christmas markets, offering an array of indigenous arts and crafts, gifts, and stalls from the sister cities of this Bavarian city. It includes Atlanta, Kharkiv, Nice, Prague, Antalya, Shenzhen, Verona, Kavala, Glasgow, and many more. So a visit here will take you on a thrilling journey around the world.

Nuremberg's Sister Cities is set at Rathausplatz 1, 90403, in Nuremberg. It opens at the same time as the main Christmas market and ends on December 23rd. Check the official Nuremberg Christmas market map and website for more updates!

Sister Cities Market is part of Nuremberg's effort to promote the growing understanding and union among the people worldwide. Every stall represents another city, showcasing its local delicacies and authentic goods.

There's cheese from Italy, pearls from China, Nicaraguan coffee, lavender honey you'll find in Provence, or a mug of hot and delicious mulled wine from the city. It's a great Christmas market to discover something you won't find anywhere else in Germany.

What to do near Sister Cities Market
You'll likely be occupied with the unique regional and local products at the market. But if you have time and want a quiet day exploring other incredible city attractions nearby, you'll have plenty of options to consider. It's a stone's throw away from Sebalduskirche, the city's oldest parish church, built around 1215, and a short distance from the Medieval Dungeons in the vaulted cellars in the historical City Hall.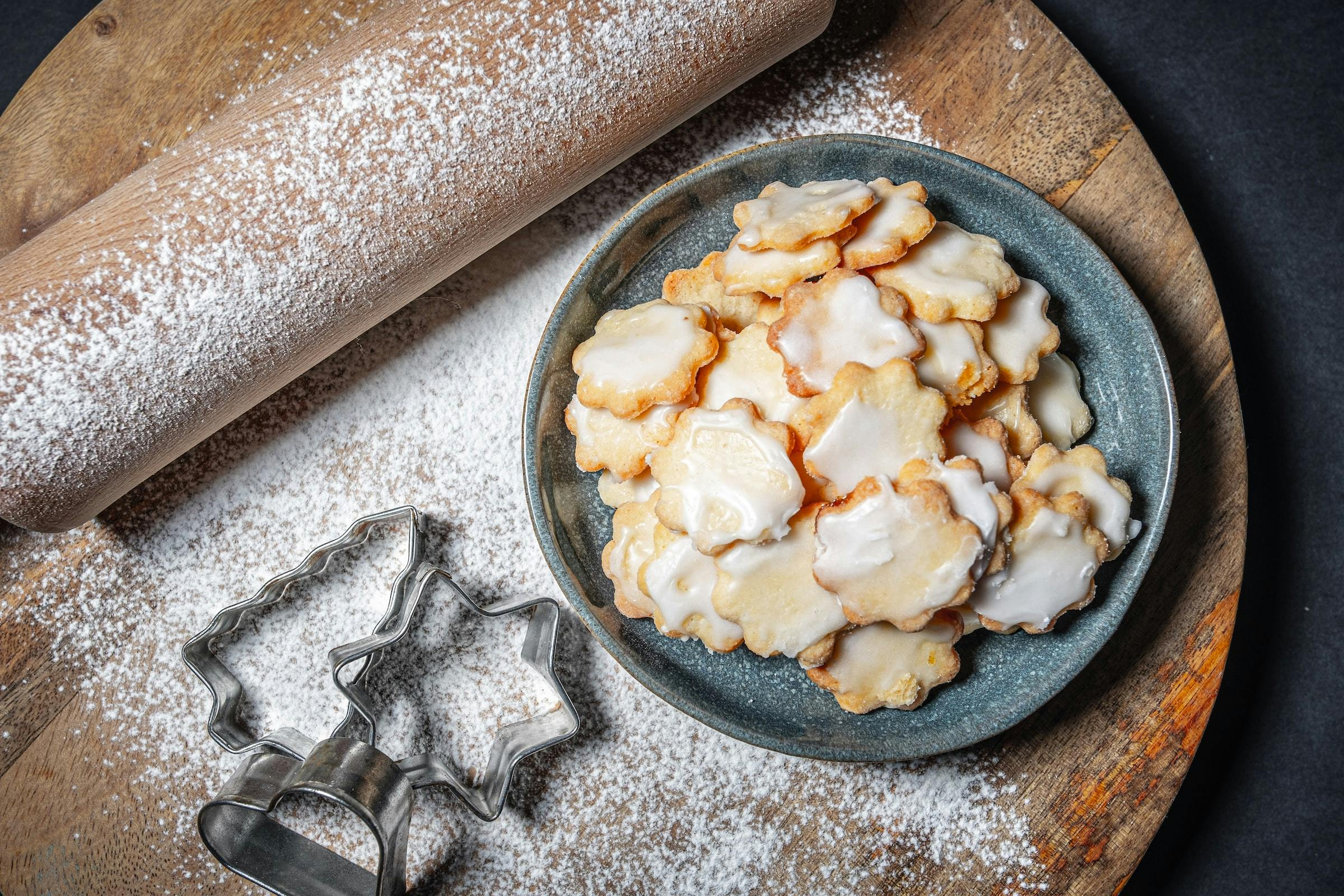 Children's Christmas Market
One of the highlights of Christmas markets in Germany here in Nuremberg is the Children's Christmas Market. It's still part of the bigger Nuremberg Christmas market, but it focuses on delivering great experiences for your little ones. It features special programs for children and family-friendly adventures. These include a steam railway, a mini Ferris wheel, and a two-tiered merry-go-round to keep the small visitors busy.

There are also colorful little houses with delectable food and drink and other Christmas goodies for kids. For added entertainment, little visitors can participate at the hands-on booths where they can make little hearts, teddy bears, or stars from honey cake dough. Other interactive activities include poker work and candle-making, allowing children to make their special gifts.

What to do near Children's Christmas Market
The special children's market in Nuremberg is a short walk from the Hauptmarkt, the city's central square. It's a fantastic base to explore nearby attractions like the Schoner Brunnen. This beautiful 14-century fountain is only a five-minute walk from Kinder Christkindlesmarkt, Hans-Sachs-Platz. It's a magnificent landmark and has been one of the city's major sights.

Get into the Holiday Vibe in Nuremberg
Don't miss the chance to explore the German Christmas markets in Nuremberg within the city limits and beyond (Nuremberg HBF is the central railway station)! It can get pretty crowded, especially during an opening ceremony and Christmas eve. But it's worth visiting if you want to be part of one of the country's famous Christmas markets.

Even if you're not here for the Christmas market season, your holiday experience won't be complete without going out there, spending time with loved ones, and exploring the city's Main Square and its cobbled streets. Don't be content by just seeing the largest Christmas market, Christkindlesmarkt. All the Christmas markets in Nuremberg deserve your attention, allowing you to sample a delicious treat and buy gifts or simply see the beautiful city in a different light.