13 Unmissable Things To Do In Portland At Night
Published by:

Bounce
31 March, 2022
Portland, the largest and most populous city in Oregon is becoming one of the most popular cities in the U.S. to live in. The city caters to everyone's needs and has established an excellent gastronomy scene, thriving arts and culture, and many landmarks for tourists to enjoy. And while Portland is a fun city to explore during the day, it's double the fun when the sun sets.

From comedy shows, karaoke nights, and an amazing craft beer scene to roller derbies, mini golf in the dark and floating in a half-filled water chamber, there are so many fun things to do in Portland at night that you won't know where to start from. And you can even bring your kids along!

But before you decide to dance the night away, don't forget to drop off your belongings at a Portland luggage locker. This way you can take all the time you need to check out these unmissable things to do in Portland at night.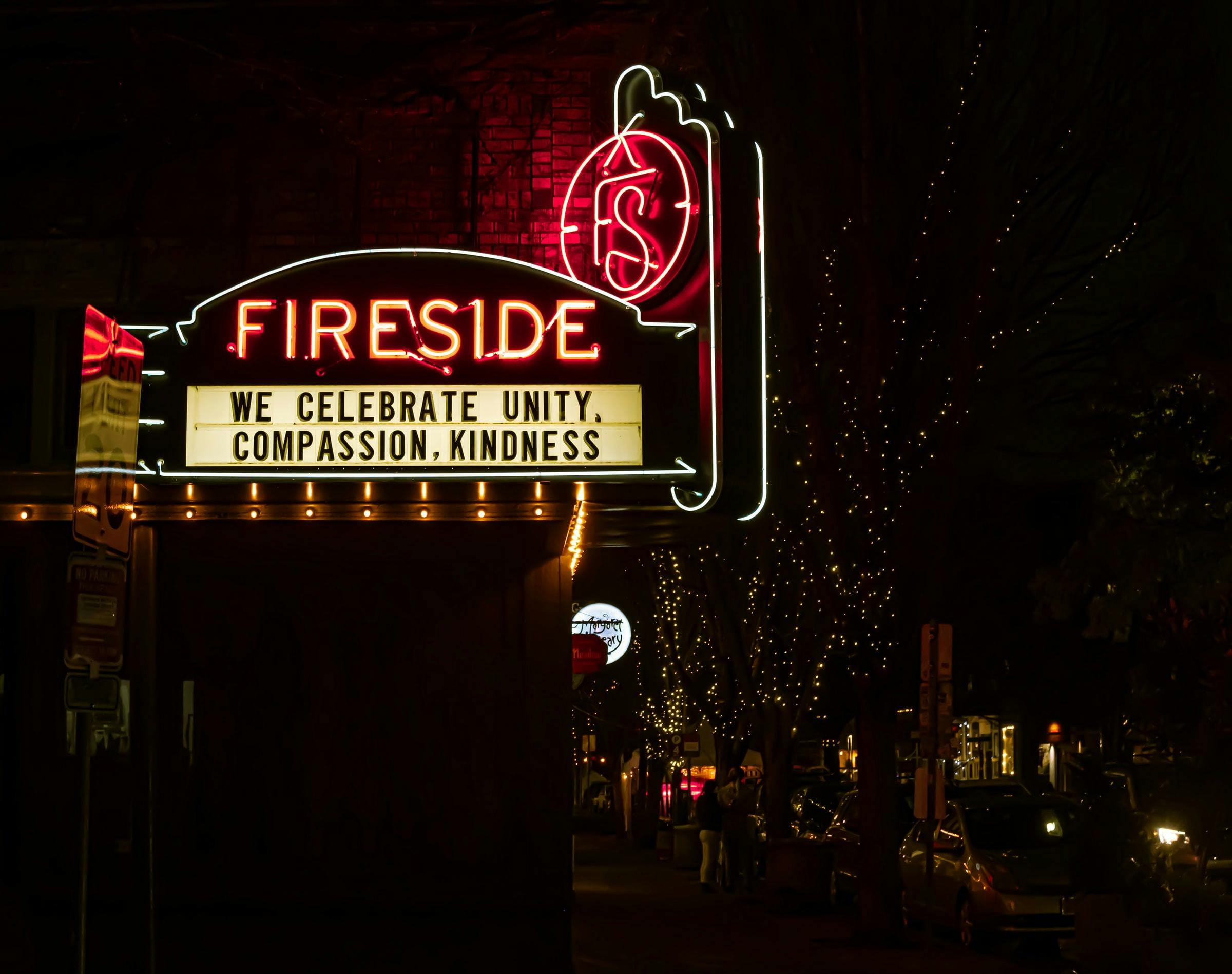 Portland Night Market
Portland Night Market is not your typical farmer's market. It is especially popular among the younger crowd but you will see people of all ages hanging out and having fun. Throughout the day, locals and tourists alike gather here for live music, food, shopping and many fun events. But if you are looking for something fun to do at night, Portland Market is definitely a must visit.

Located in the Central Eastside, the market gives you a choice of over 175 vendors, the best in Portland. Besides delicious food, drinks and music, you will find plenty of good deals on local art, jewelry and vintage items. What is even better is that the Portland Night Market is a free event, but it only happens four times a year. Although free, it is best to buy a Fast Pass on Eventbrite and skip the long lines.

​Location: 100 SE Alder Street

Hours: Friday and Saturday 4 pm- 11 pm

Portland Art Museum
Checking out museums at night may not be the most exciting thing to do, especially in a city that has so much to offer. But the Portland Art Museum is everything but boring, plus it offers free admission on Fridays. As one of the oldest art museums on the west coast, it is surely worth the visit.

Located in the historic South Park Blocks in downtown Portland, surrounded by a beautiful park and a church, the Portland Art Museum is impressive for anyone who appreciates art. If you want to get a small taste of the Louvre, this is the place.

From world-class collections starting with Native American exhibits to contemporary art, Asian art, impressionists, exhibits of the Egyptian Empire 3500 years ago and a lot more, the Portland Art Museum museum will surely keep you interested for at least two hours. When you are done enlightening the mind, stop by the classy gift shop, where you can buy some art and books to take home.

Location: 7 Congress Square Portland, ME 04101

Hours: Wednesday, Thursday, Saturday & Sunday 10 am - 6 pm; Friday 10 am - 8 pm; Closed on Monday and Tuesday, and New Year's Day, Independence Day, Christmas Day and Thanksgiving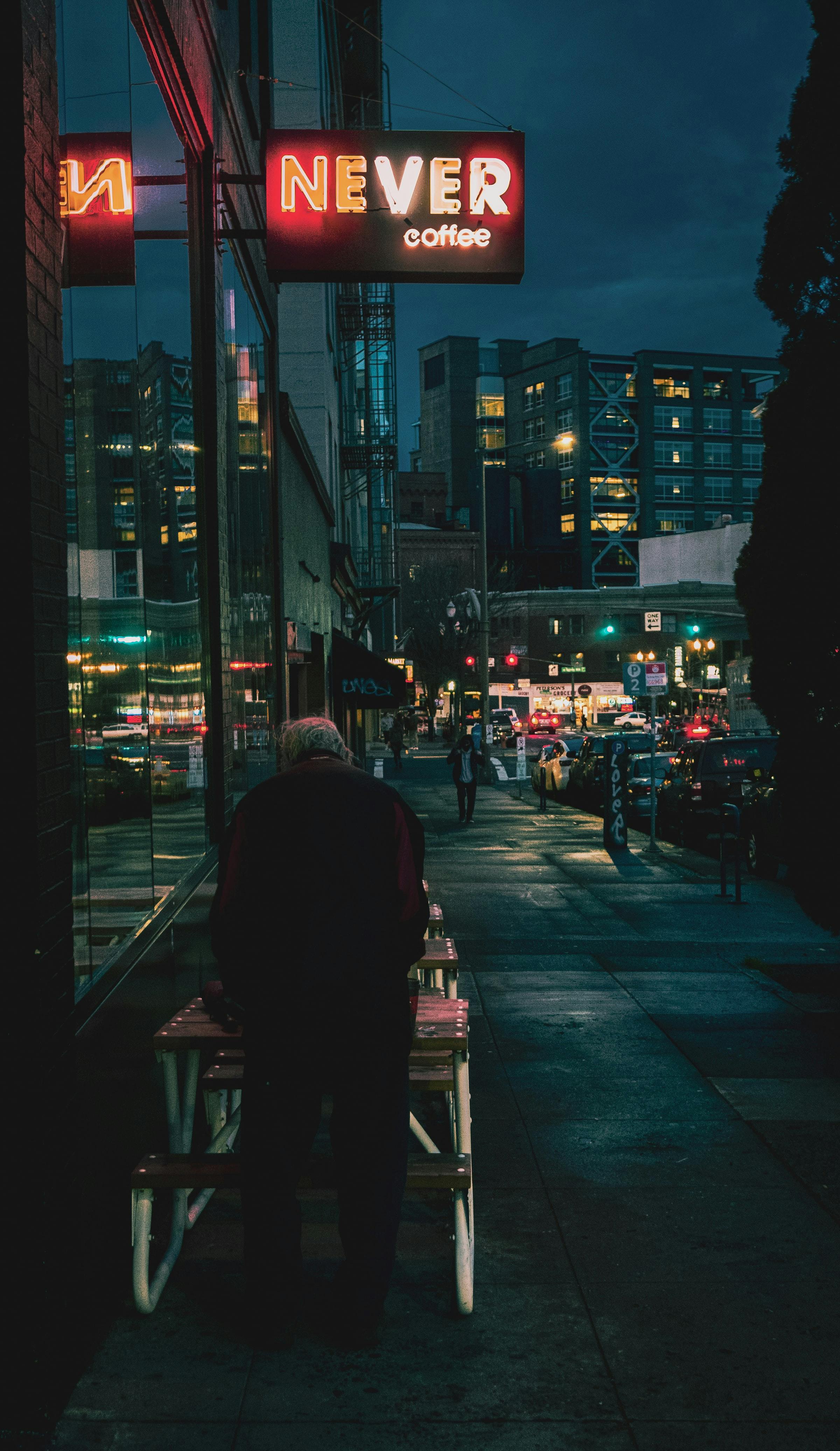 Escape Room
For a fun night out with family or friends, check one of Portland's Escape Rooms. There is nothing more exciting than when the family works together as a team, looking for clues and solving puzzles, trying to escape while being pressed with time. It is fun, engaging, makes your mind run a thousand miles an hour. If you are in for a thrill, this is an excellent choice!

Location: 10700 SW Beaverton Hillsdale Hwy #118, Beaverton

Hours: Tuesday-Saturday from 11 am - 10 pm; Sunday 11 am - 8 pm; Closed on Monday

International Rose Test Garden
Portland offers fun activities for everyone, and this goes for flower lovers too. Portland's International Rose Test Garden is the oldest public rose test garden in the United States, and home to hundreds of roses. And these roses are not your typical market flowers. There are over ten thousand rose bushes and over 650 kinds of roses, in different shapes, colors, sizes, and names like Grand Amore and Walking on Sunshine.

Located in Washington Park, this garden is what you need when daytime activities get a little overwhelming. Bring your date, your kids, or your parents, and take in the beauty and smell of this peaceful place. While the peak bloom happens in June, these roses remain beautiful from April to October.

Location: 400 SW Kingston Ave, Portland

Hours: Every day from 5 am - 10 pm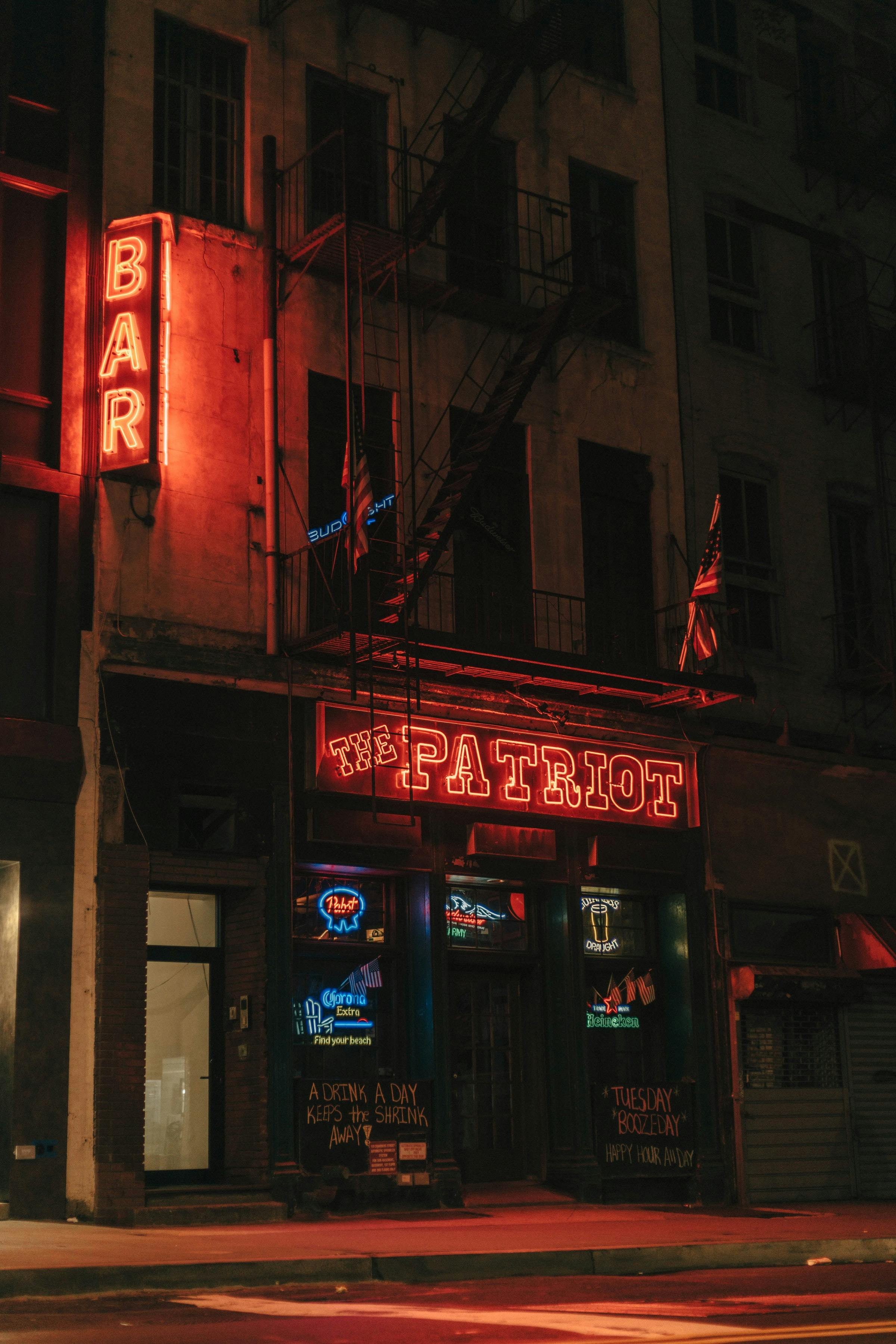 Portland's Nightlife
Visiting Portland means going out and partying at night too. With so much entertainment happening in the city at night, you'd have a hard time choosing what to do. From the finest Portland restaurants , dive bars, comedy shows and karaoke nights, to craft brewery tours, and late night hot spots like Dig a Pony Dig A Pony, Holocene and Revolution Hall, Portlanders know how to unwind after a long day at work.!

Saturday nights are reserved for dancing to live music, dining at a local favorite restaurant, or watching a movie at a brewpub movie theater. Whatever you decide to do, rest assured you won't regret it.

Jetliner in the Woods
Located on the upper slope in the woods of Oregon's wine country you will find this unusual home inside a 727 jetliner. Bruce Campbell, the owner, started transforming this aircraft into his dream home in 1999. You are more than welcome to explore as Bruce wants people to see all the hard work he put into making an airplane his dream home. As if one was not enough, Bruce is looking to buy another jetliner, but this time a 747. And why not, they are easy to purchase says Bruce.

Location: 15270 SW Holly Hill Rd, Hillsboro, Portland, Oregon 97123

Hours: 24/7

Powell's City Of Books
Reading at night may be more comfortable in your bed but this is a great place to check out, especially if you love bookstores. Powell's City of Books will keep you and your kids entertained for hours, no matter the time of the day. It is made of two floors and by far is the largest new and used independent bookstore in the world home to more than one million books.

Located in the Pearl District and not far from Union Station, this wonderland of books is arranged in numerous different rooms by categories and makes finding a book a breeze. But if you get lost in this gigantic book world, ask the knowledgeable staff for help. You will find all categories and genres from books to magazines to maps and brochures to comics, you'll certainly get your fix. Last, don't forget to check their amazing collection of antique typewriters.

Location: 1005 W Burnside St, Portland, Oregon

Hours: Every day 10 am - 9 pm; The Rare Book Room is open Friday, Saturday and Sunday from 10 am - 5 pm; Used book buying hours are Friday, Saturday and Sunday from 10 am -5 pm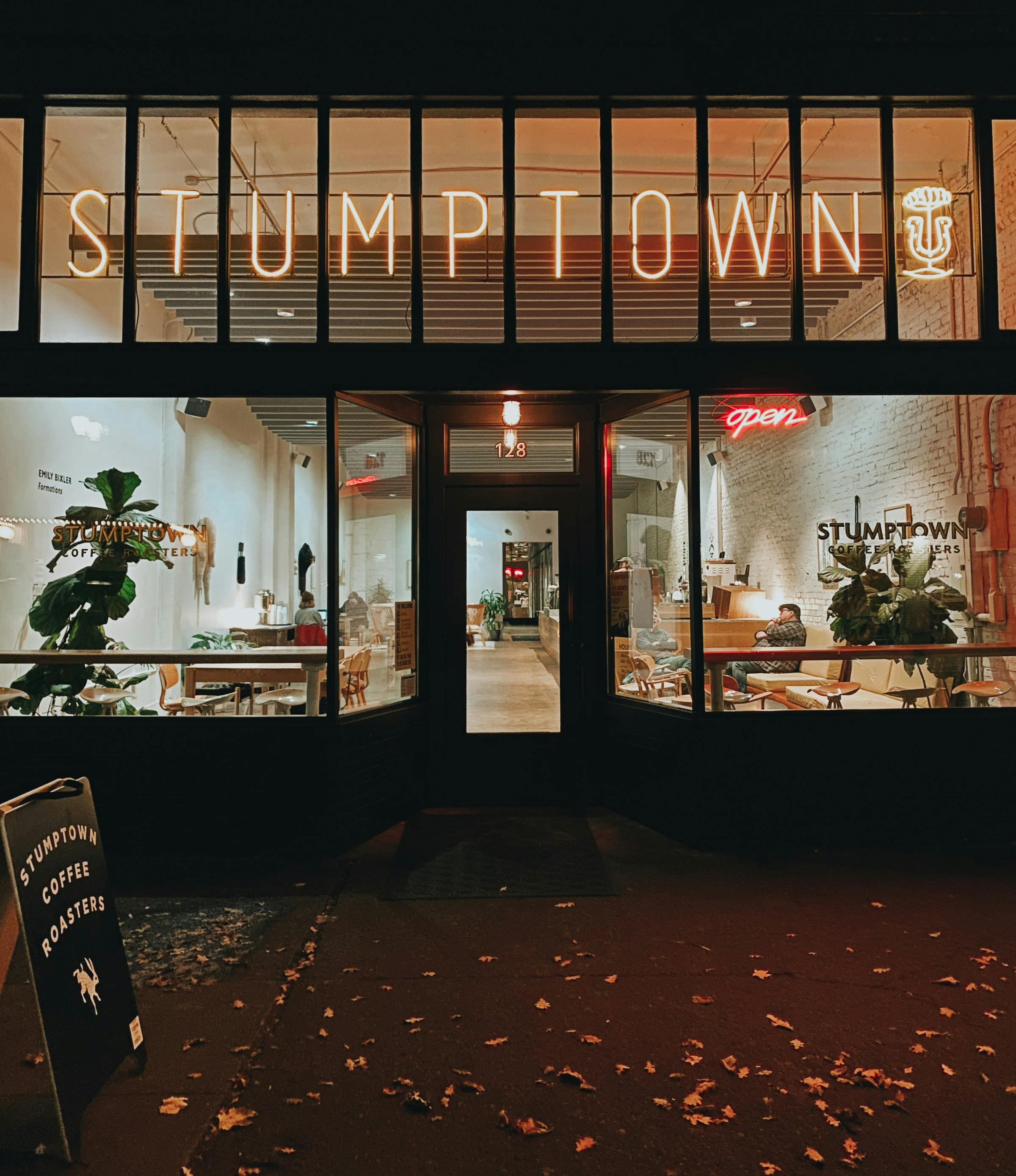 Mill Ends Park
 If you are looking to explore unique things in Portland, check this park out. Located in Southwest Portland, this 452 square inches park is recognized by the Guinness Book of World Records as the smallest park in the world. If you happen to be in the neighborhood it's worth taking a photo of this tiny piece of prime real estate.

In 1948 this spot at the intersection of two streets was intended for a light pole. When the pole failed to appear, Dick Fagan, a columnist for the Oregon Journal planted flowers in the hole and named it Mill Ends, after his column in the paper. While the park's landscape sporadically changes, there is always a teeny tree surrounded by some other miniature green bushes.

Location: 56 SW Taylor St, Portland, Oregon

Hours: 24/7

Roller Derby
Rose City Rollers are Portland's champion roller derby team, the pride of the city. If you are into sports, why not enjoy watching this intense game or even try and compete yourself? With tickets starting at around $15 the entire family can feel the adrenaline rush on the skating rink. Most events are held at The Hangar at Oaks Amusement Park, a venue with a capacity of 400 spectators.

Location: 7805 SE Oaks Park Way, Portland, Oregon

Hours: Hours vary depending on when a game is posted

Pittock Mansion
Originally built in 1914, Pittock Mansion was home to Henry and Georgiana Pittock. Henry was a newspaper publisher who became the wealthiest man in not just in Portland, but the entire state of Oregon too. Their grand mansion is a wonderful combination of Victorian architecture with French Renaissance design. It consists of 22 rooms, which are a bit challenging to explore on your own.

There are guided tours you can book for you and your family, and get a closer look at how people of the high class lived a century ago. But if you want to walk around the outside of the Mansion, you don't need to book a tour. When you are done exploring the inside, wander around 46 acres of land for some fresh air and stunning views of the town, Mount St. Helens and Mount Hood. Or enjoy a picnic with your loved ones. If you want to see the Mansion at night, keep in mind that the walk up is dark, and the park road gates close at 9 pm.

Location: 3229 NW Pittock Dr, Portland, Oregon 97210

Hours: Wednesday - Monday 10 am - 4pm; Tuesday 12 am - 4 pm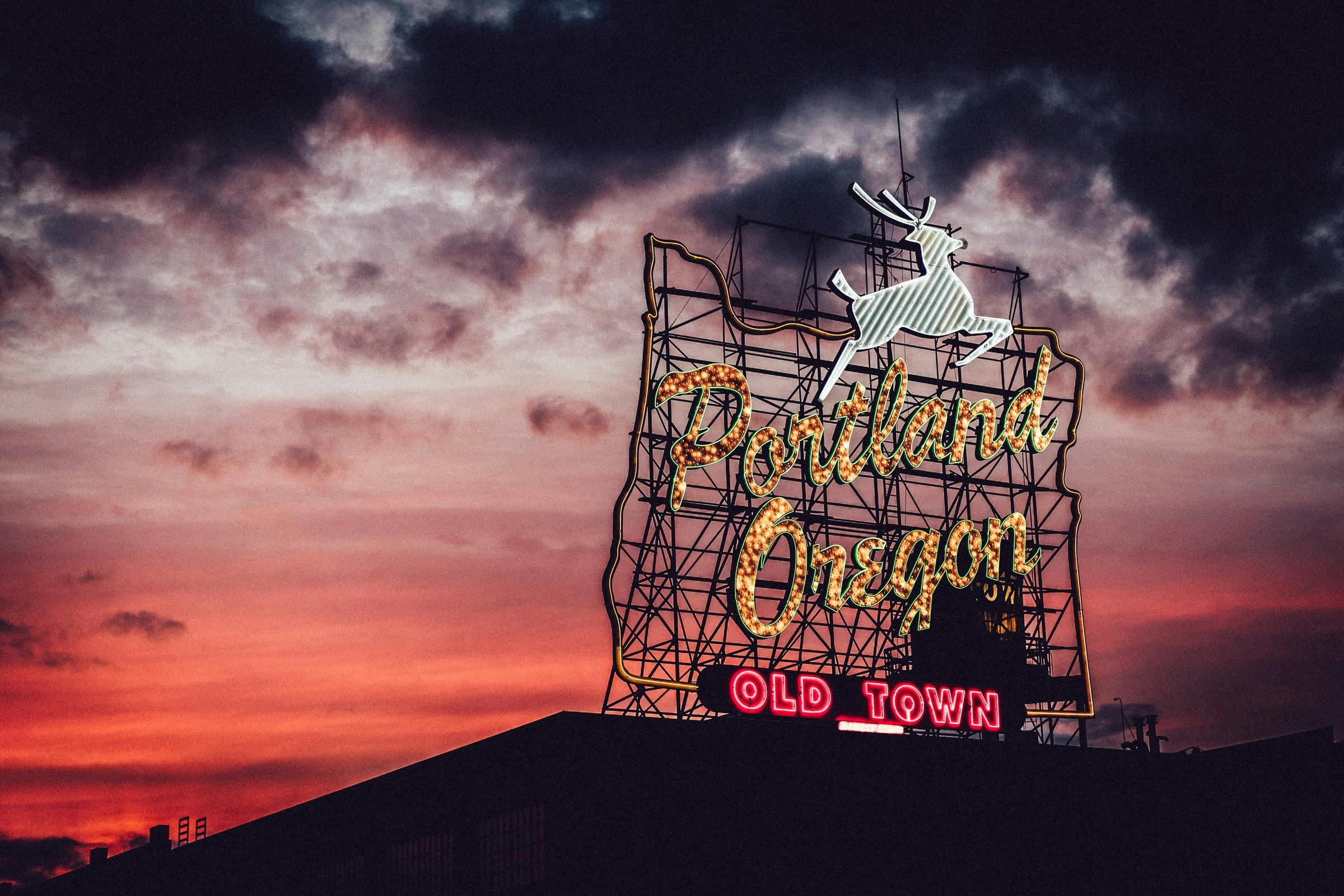 Voodoo Doughnut
This place doesn't sell any black magic but it surely is love at first bite. Voodoo Doughnut sells insanely tasty donuts, attracting visitors from all over the world, including Hollywood A-Listers like Brad Pitt. They have 12 locations in six states and in 2011 they were declared an international tourist destination by the Los Angeles Times. 

Located in Old Town Chinatown, you can head down to Voodoo Doughnut any time of the day. Unique flavors not to miss include the Bacon Maple Bar, Grape Ape, The Homer, Chuckles, and a lot more! Bring your kids along and munch away!

Location: 22 SW 3rd Ave

Hours: Every day 24/7; except for New Year, Christmas and Thanksgiving

McMenamins Kennedy School
This building used to be an elementary school, but today serves as a hotel, movie theater and dining venue. As of lately, it has become especially known for its saltwater pool. Swimming indoors on a cold night is one of the most relaxing things to enjoy, plus it is a kid friendly thing to do in Portland.

When you've had enough from the daytime activities and hustle and bustle of the city, this is the best place to come and let your hair down. What's even better is that the pool has health benefits to the skin, body and mind. You can turn it into a relaxing night with your partner or a fun night out with your kids, especially on a cold winter night.

Location: 5736 NE 33rd Ave

Hours: Every day from 10 am- 8 pm. Closed on the first and third Tuesday of the month.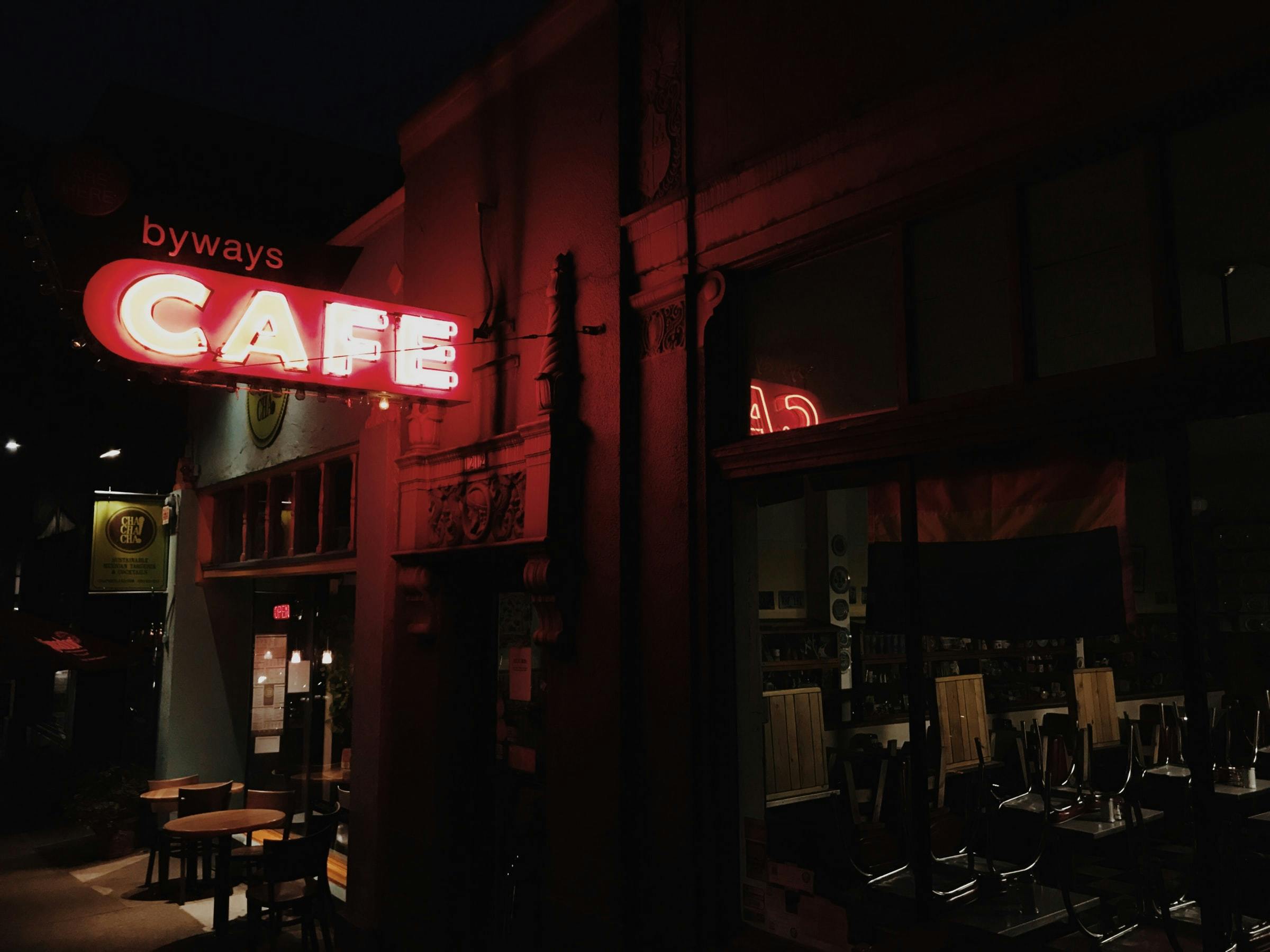 Willamette River Cruise
Anyone looking for a special date night, a cruise down the Willamette River is just the ticket. Prepare yourself to embark on a 2.5 hours dinner cruise while sailing by the grandeur city sights and lights. The journey starts at 6.30 pm, giving you a chance to see Portland's magical skies at sunset. Even in the dark, the city lights help you get a glimpse of key landmarks in downtown Portland. You will see Burnside Bridge, and the large neon sign atop the White Stag Building, Tom McCall waterfront park, Oregon Museum of Science and Industry,

Your dinner includes delicious recipes from Northwest cuisine, all prepared fresh onboard. There is live piano music too, setting a perfect ambient for you and your date. But even if you are looking for something fun to do with friends or colleagues, by all means, try this dinner cruise. Embarking is accessible for strollers and wheelchairs, conveniently located near public transportation, and service animals are allowed too.

Location: Caruthers Dock: 110 SE Caruthers St. Portland OR 97214

Salmon Springs Dock: 1010 SW Naito Pkwy, Portland, OR 97204

Boarding hours: 6. 30 pm

Downtown Portland at Night
Whether you are traveling with the family, on a business trip, or you are a couple looking for romance, Portland offers just the right amount of fun at night, for everyone. There are so many amazing things to do that you'd hardly spend time in your hotel room. Keep this guide handy, so you'll know exactly where to go and what to do on your stay in Portland.