6 beaches near Porto: Where to go for sun, sand, and surf
Published by:

Bounce
20 April, 2023
Portugal is rightly famous for its beaches. This country is practically one big coastline, so no city in Portugal is all that far from the beach.

That's certainly true of Porto. The city, located on the Douro River with the Atlantic Ocean right on the edge of town, is virtually surrounded by beaches. You can reach some of Porto's beaches by taking public transport from central Porto and Sao Bento Station. And if you're willing to travel a little further, some of the best beaches in Porto and in the surrounding area can be easily reached by car.

If you're pining for a long stretch of golden sand and looking to spend a beach day in a beautiful location when you visit Porto, you won't have to travel far. The region of Vila Nova de Gaia just to the south of the city has some of the best Porto beaches, and the Costa Verde coastline has plenty of soft sand, crashing waves, and beautiful resort towns to offer. Really, when it comes to the best beaches near Porto, you're spoiled for choice, and almost any direction you go in will bring you to some of the best beaches Portugal has to offer.

Before heading out to explore the best beaches in Porto, though, don't forget to drop off everything but your beach bag at a Bounce luggage storage. Traveling light will make it much easier to enjoy your time on the beach and give you one less thing to worry about while you enjoy the wilder side of Portugal.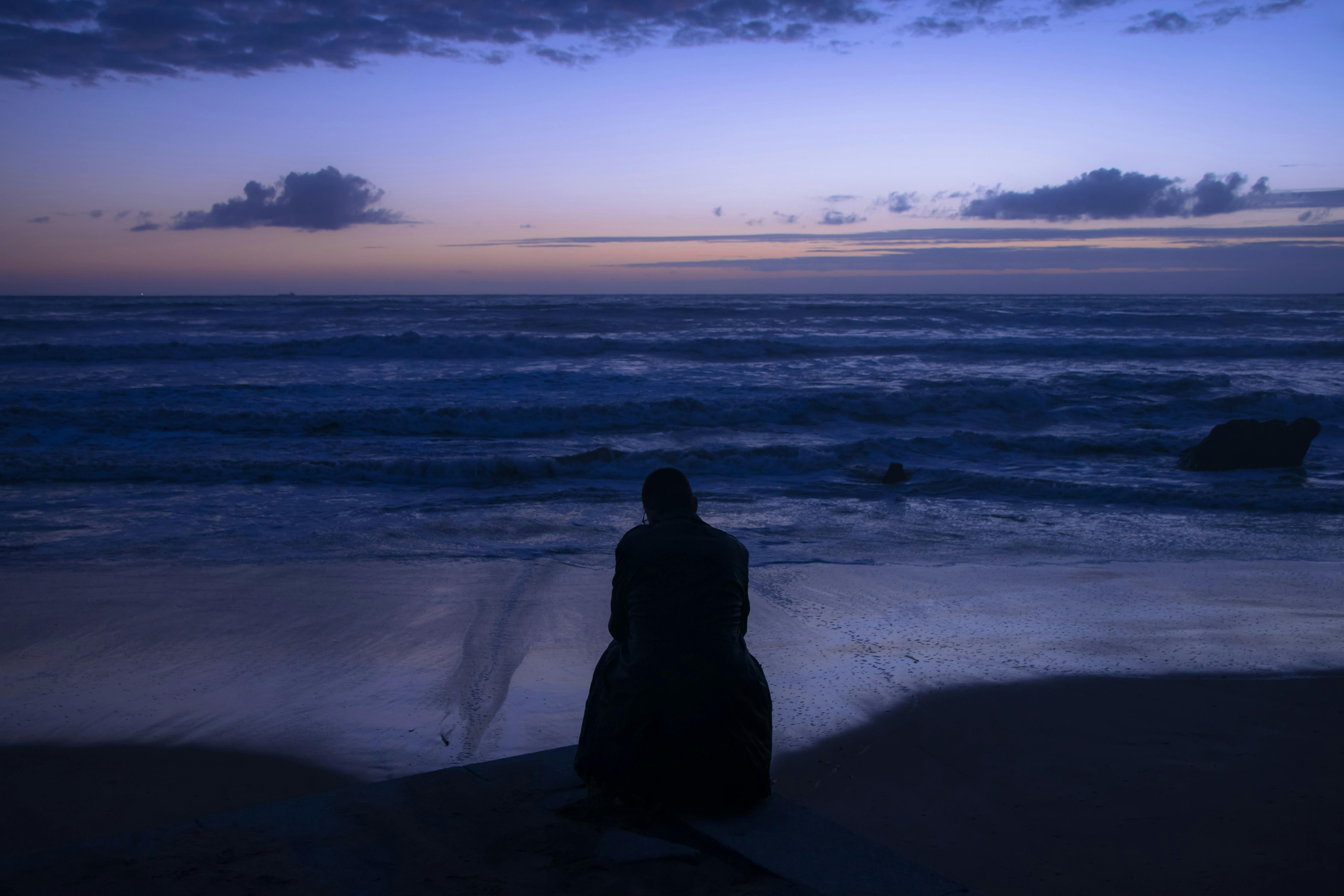 Praia da Granja
Located close to the legendary Vila Nova de Gaia region, Praia da Granja is a beautiful beach just outside the coastal town of São Félix da Marinha. Although the beach here isn't huge, what it lacks in size it makes up for in a dramatic appearance, and although it's fairly popular, it's usually not too crowded despite its proximity to the city.

Travel distance from Porto
It's less than 20 km from central Porto to Praia da Granja. That means a drive of only around 20 minutes. It's also really easy to reach by public transit since you only need to take a single train from Campanha station to Granja station, and the beach is only 500 m away. That makes this one of the most accessible Porto beaches as well as the most dramatic.

Activity recommendations
Swimming: Often awarded the Blue Flag for the cleanliness of the water, this is one the best beaches near Porto for swimming. Be warned that the Atlantic Ocean is not the Mediterranean or the Caribbean, so even in the height of summer, the water can be quite chilly here. Still, it's a great way to beat the heat of the Portuguese summer, and this small beach also allows you to rent sunshades and lounges to make the most of your beach day. Patrolled by lifeguards, this beach also offers good disabled access, making it suitable for everyone.

Explore the rock pools: Although Granja is a sandy beach, at low tide, the receding water reveals hidden rocks and rock pools where interesting wildlife likes to hide. Pick your way through the pools at low tide to see some of the local marine animals in these pools before they disappear back into the waves.

Granja Beach is at its best in the summer, but it's also at its busiest. And although this is a great beach for swimming, its dramatic setting, with steps leading down into the crashing waves, makes it a very scenic place to visit at any time of the year. Visit during a winter storm to see the waves splashing over the stone steps, and you'll be seeing one of the most spectacular beachside settings near Porto.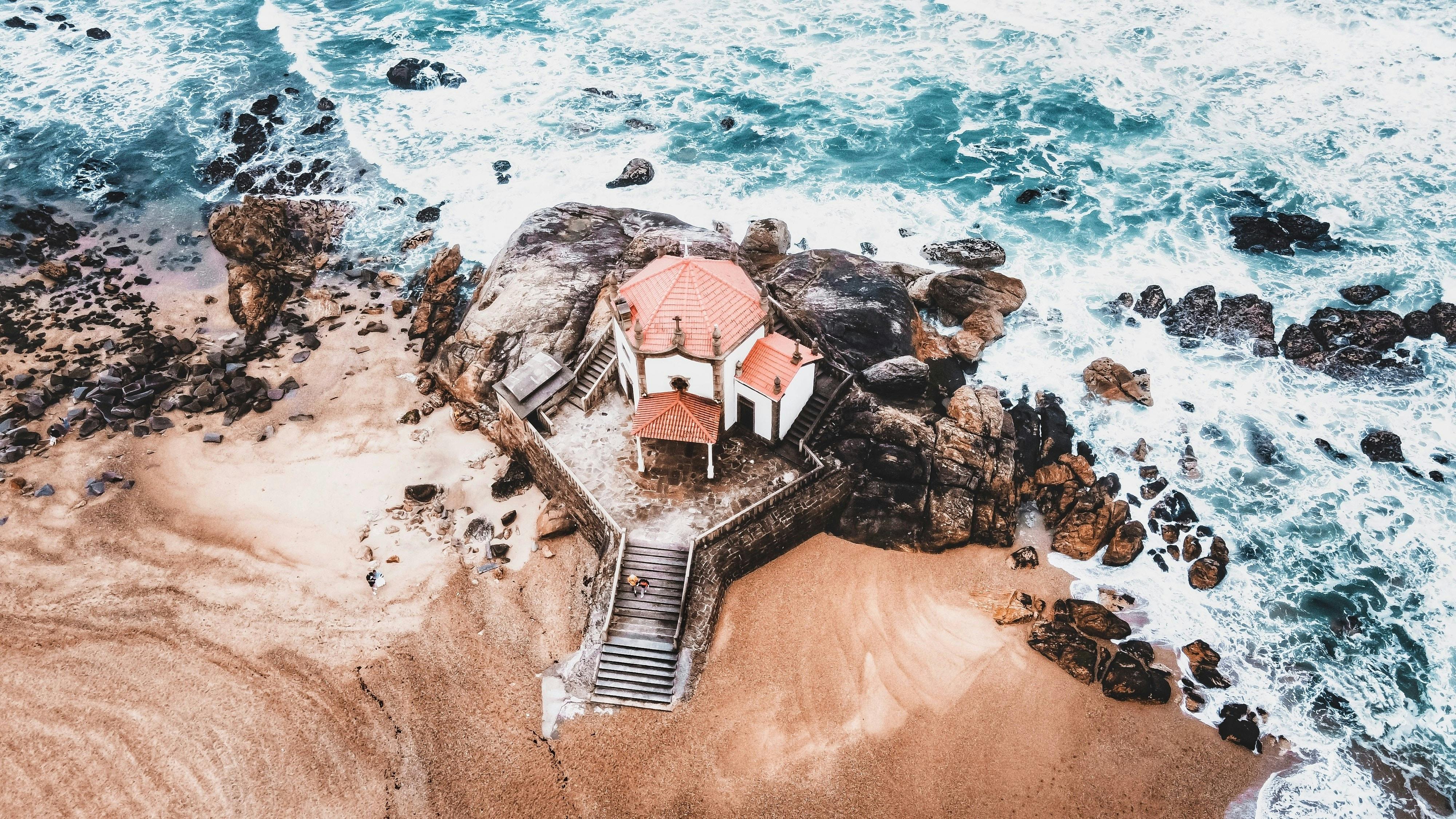 Praia de Miramar
This beach is actually one of three, together with Senhor da Pedra and Saozinha. These popular beaches are characteristic of the beaches in the area, with powerful waves crashing on golden sand and bracing winds at most times of the year. Easily reached from Porto, the beaches here are an excellent place to get a taste of Portuguese coastal life and explore the intriguing Capela do Senhor da Pedra.

Travel distance from Porto
It couldn't be much easier to reach three of the best of Porto's beaches. It's only an 18-minute drive from the center of the city or around 30 minutes by train to reach the soft sand of these beaches.

Activity recommendations
Capela do Senhor da Pedra: Located on Senhor da Pedra beach, the Capela do Senhor da Pedra was once a site of pagan worship. Overlooking the crashing waves of the ocean, it couldn't ask for a much more dramatic setting and is an interesting place to visit as a break from the sun and the sea.

Biking: A designated bike path runs right through this region, traveling from the edge of the Douro River outside Porto past these great beaches. Rent a bike and explore the region on two wheels so you can see more of the area.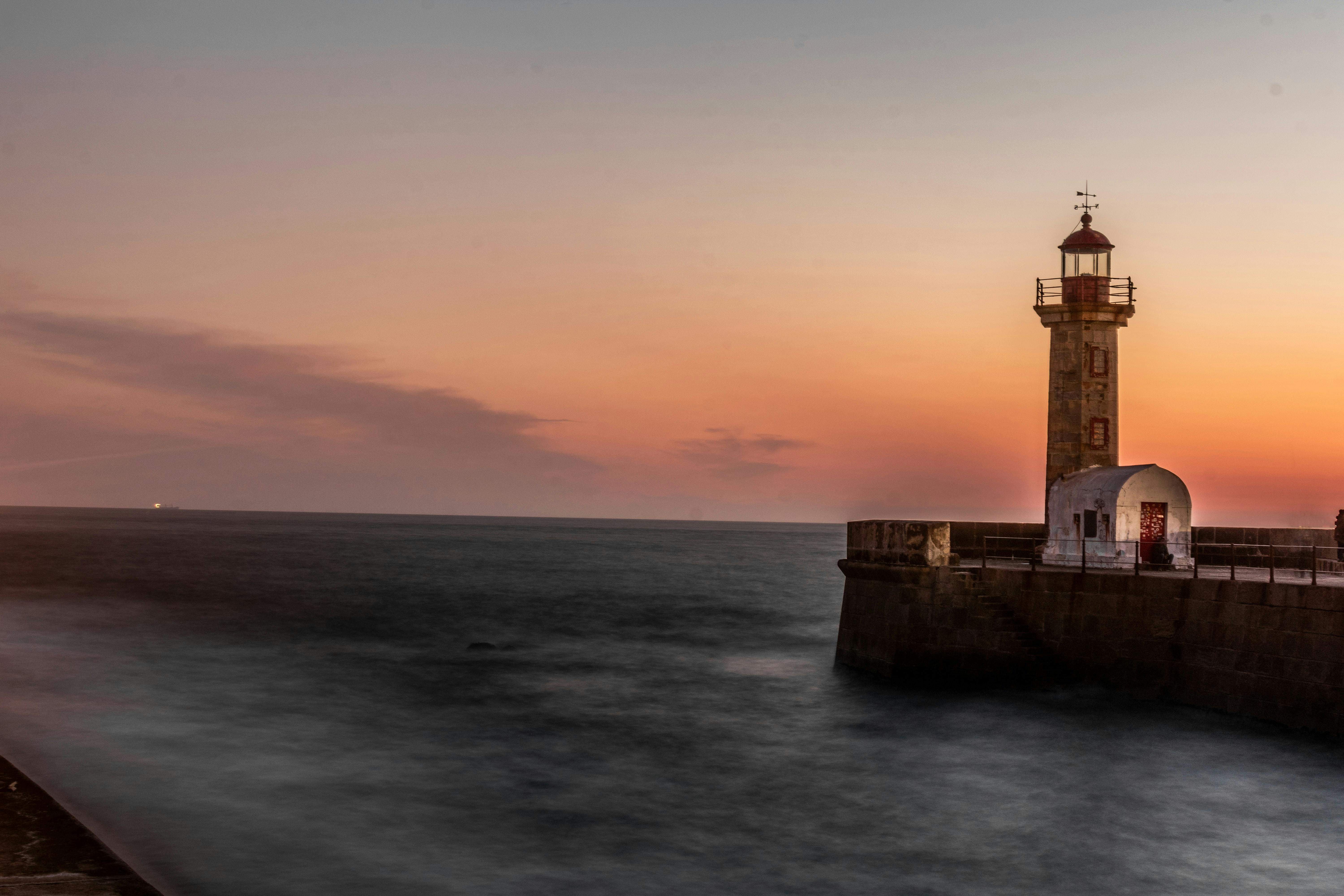 Praia dos Ingleses
If you want a beach close to the city with incredible amenities, Praia dos Ingleses may be the best beach for you. Located in Porto's Foz do Douro district, this beach is a perfect choice for restaurants, beach bars, and nightlife. You'll find excellent facilities here, and although the beach is mostly coarse sand and rocky outcrops, this remains one of the best beaches in Porto to visit if you want to reach the coast without going far from the city.

Travel distance from Porto
The Foz district lies on the outskirts of Porto itself, where the Douro River meets the sea. Along with the other beaches in the area, this beach can be reached from central Porto with around 15 minutes of driving or around half an hour on public transit.

Activity recommendations
Beach bars: This area is known for its bars, cafés, and restaurants, and you won't have to go very far from the beach at all to enjoy some of the best. Relaxing over a great meal or watching the sunset with a few drinks is a true pleasure, and few other beaches can compare with the range and variety of places to eat, drink, and hang out that you'll find here.

Sunbathing: Close to the city as it is, this may not be the best beach in Porto for swimming, despite its Blue Flag status. However, it is a great place to top up that tan, and you'll find plenty of locals and tourists alike doing just that on this stretch of welcoming sand.

Praia dos Ingleses is naturally busy in the summer, and in the off-season, when there are fewer tourists around, many of the bars and restaurants close. However, enough businesses stay open that this is a great place to visit at any time of year. Enjoying a delicious meal while watching the waves crash against the shore is an experience not to be missed, and because this beach is so easy to reach from central Porto, there's no reason not to visit in the winter as well as in the summer.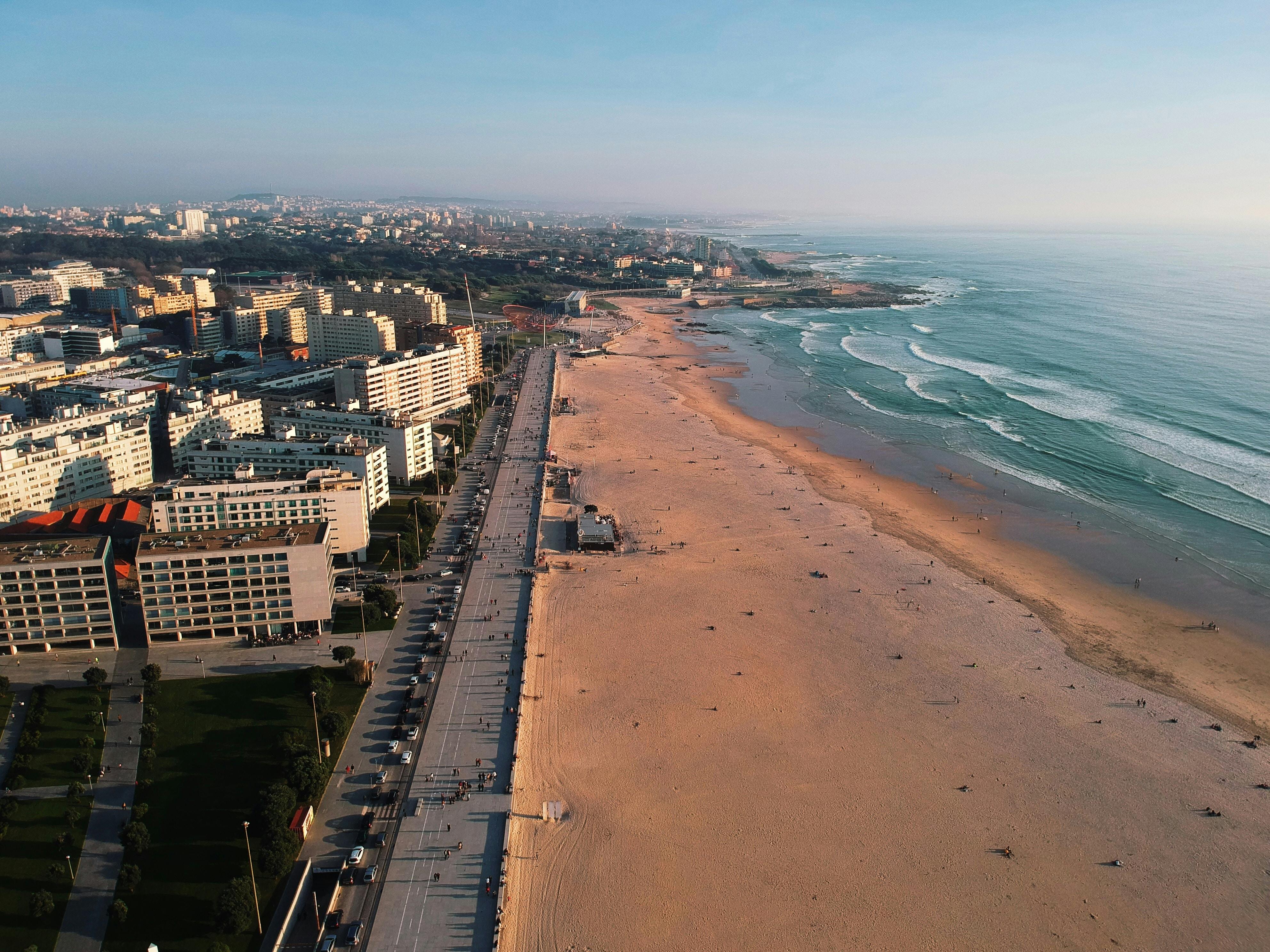 Praia de Matosinhos
This lively beach has plenty to do. If you're looking to stay busy while enjoying a beach vacation, Praia de Matosinhos has lots of activities, whether you want to explore a historical monument or get out on the water.

Travel distance from Porto
Less than 10 km from central Porto, Matosinhos Beach can be reached in around 20 minutes by car. You can also get there using public transportation from Sao Bento station, though that will take around an hour.

Activity recommendations
Praia do Castelo do Queijo: Located right next to Matosinhos, this beach has a name that translates to Cheese Castle Beach. This unusual name comes from the ancient fortress of São Francisco Xavier, which sits on a rock that looks like a block of cheese as it watches over the crashing waves. The fort makes an interesting place to visit and a great way to explore local history on your beach day.

Windsurfing: The regular winds that sweep through this area make it the ideal location for windsurfing. Whether you're an experienced practitioner or a novice, you can rent equipment or take a class to improve your skills and try this exhilarating sport for yourself.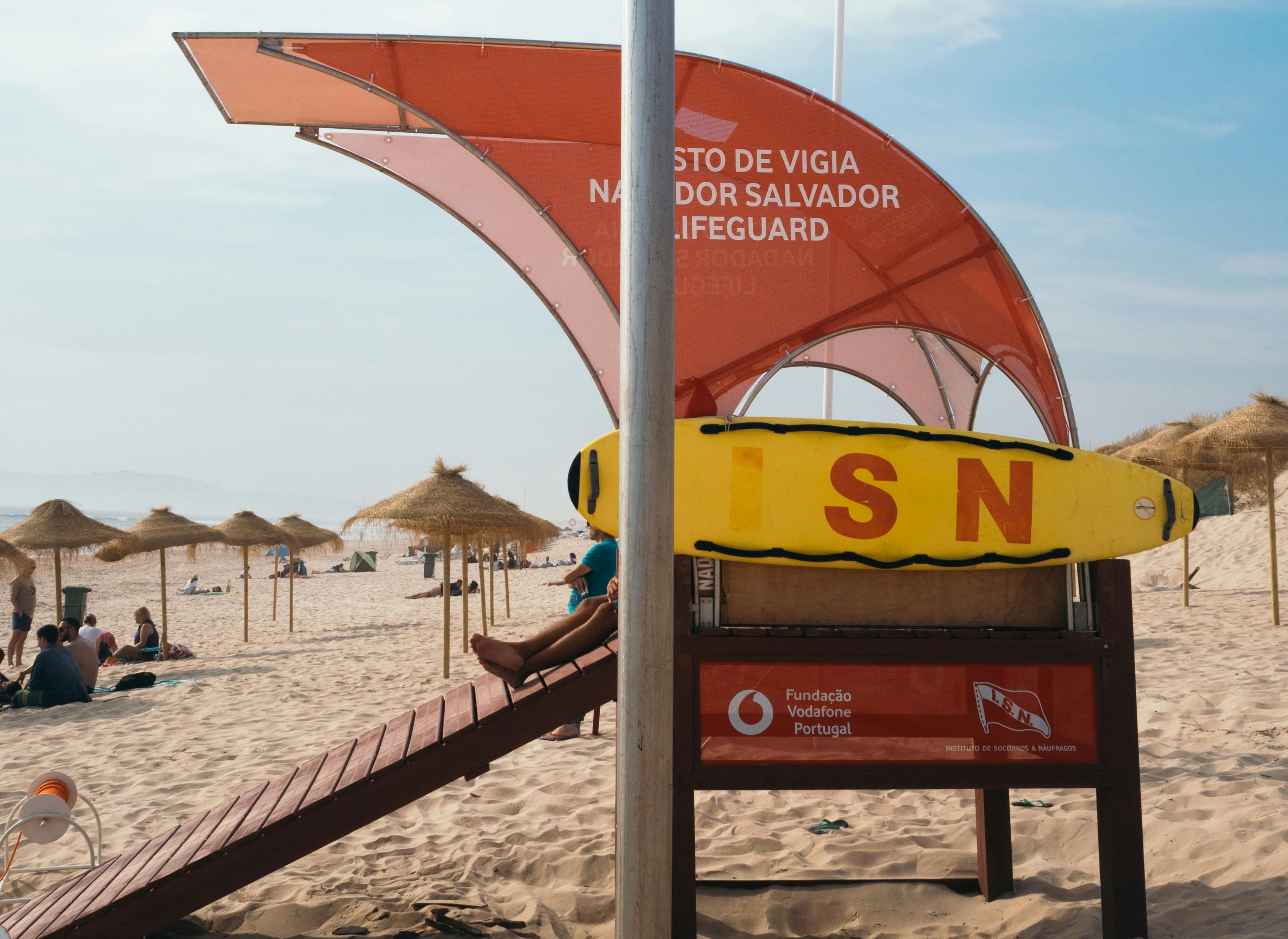 Praia da Sereia
Easily one of the prettiest beaches near Porto, thanks to its secluded feel, this is a great place to come and relax. Although it's still close to the city, located just to the south of the river, this beach feels much further away than it really is.

Travel distance from Porto
It's less than 10 km from Porto to this beach, so you can reach it with only around 10 to 15 minutes of driving. You can also get there by public transit, although service can be a little patchy in this area.

Activity recommendations
Beach huts: This secluded beach offers beach huts that are the perfect place to hang out and get a break from the sun and wind. If you really want to make a day out of your beach trip, these shelters offer the perfect way to do it.

Surfing: This beautiful beach is also home to a surf school, so you can try your hand at riding the waves here. The surf is quite reliable at this beach, so if you can handle cold water, you can enjoy the sport at any time of year.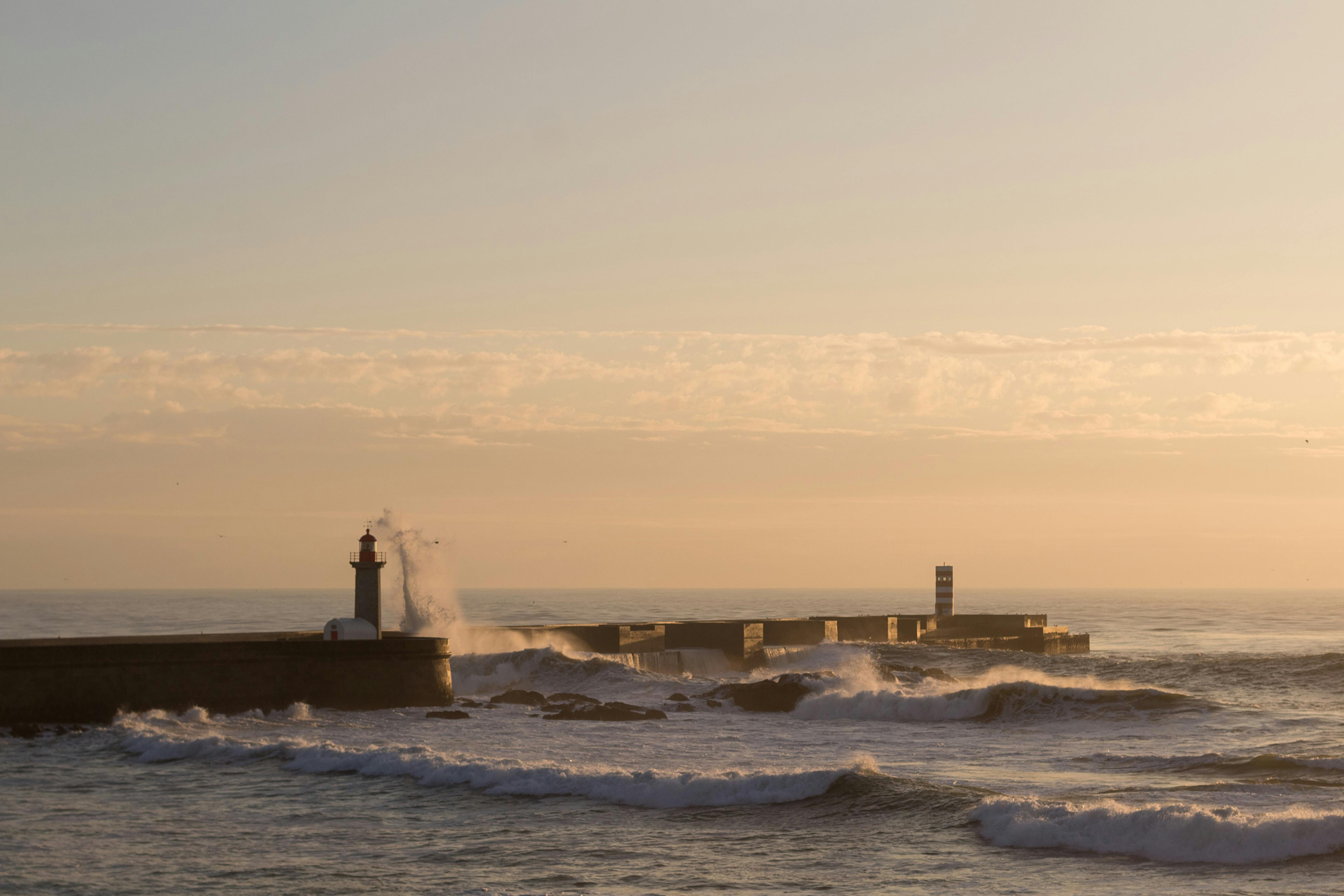 Praia do Carneiro
Right on the mouth of the Douro River, this Costa Verde beach is famous for its 16th-century fort and lighthouse. Carneiro Beach is also incredibly close to the city, making this one of the best places to swim and enjoy beach activities without going far from Porto itself.

Travel distance from Porto
It can be as little as a 10-minute drive from central Porto to Carneiro Beach. If you're feeling energetic, you can even ride there by bike in around 20 minutes and cool off with a refreshing swim when you get there. Of course, there are also public transit options that can help you reach the sea by taking bus 500 from Sao Bento station, which takes around 20 minutes.

Activity recommendations
Fortaleza de São João da Foz: Built in the 16th century to protect the river from pirates coming from the south as well as foreign navies, this spectacular fort is the ideal backdrop for photos on the scenic beach and adds some historic interest to your beach trip.

Storm watching: With its fortress and lighthouse right on the edge of the crashing waves, Carneiro Beach is an excellent place to watch a storm. Wrap up warm and brave the weather, or watch the fury from a nearby restaurant or bar, and you'll get some amazing photos of the raw power of nature.

Conclusion
Porto is absolutely surrounded by excellent beaches, so even though there's plenty to do in the city without heading to the coast, it's nice to know you have the option. Plus, if you're looking to visit on a budget, these beaches are excellent free things to do in Porto.

Most of the beaches on this list are just outside the city and can be easily reached on a day trip. But if you want to explore further afield, Portugal is absolutely packed with incredible beaches that make perfect destinations for weekend trips from Porto. Just remember to leave your heavy bags behind at a luggage storage in the city and only bring what you need as you enjoy the coastline of one of Europe's top countries for beach destinations. Enjoying the more natural side of Portugal is the perfect way to make the most of your trip, and traveling light lets you do just that.