Best Vegetarian Restaurants in Porto
Published by:

Bounce
20 September, 2022
Finding vegetarian and vegan restaurants in Porto may not be as hard as people may think. In fact, when you do a quick search on the internet you will find a plethora of vegetarian and vegan restaurants in Porto. We have even found numerous vegan restaurants in Porto that serve up traditional dishes that are absolutely delicious.

Most Portuguese food normally involves some sort of meat or seafood and can make it hard for vegans and vegetarians to sample the incredible flavors of Portugal. But fortunately these days there are excellent plant-based meat substitutes. Some of them are so good that even some meat-eaters prefer vegetarian or vegan versions over the ones with real meat.

One of the best things about vegetarian and vegan restaurants in Porto is the prices. In a lot of cities around the globe, trying to eat healthier or going vegan can be more expensive but not in Porto. Sure you can find some expensive vegetarian and vegan restaurants, but there are plenty of high-quality vegetarian and vegan restaurants in Porto that don't cost a lot.

Delicious vegetarian and vegan food at reasonable prices... yes, please!

One thing about a lot of the best vegetarian and vegan restaurants in Porto is that they are small, so you don't want to be carrying your luggage with you. Store your bags safely and securely at one of our convenient luggage storage locations in Porto so you can relax and enjoy each bite at the best vegetarian restaurants in Porto.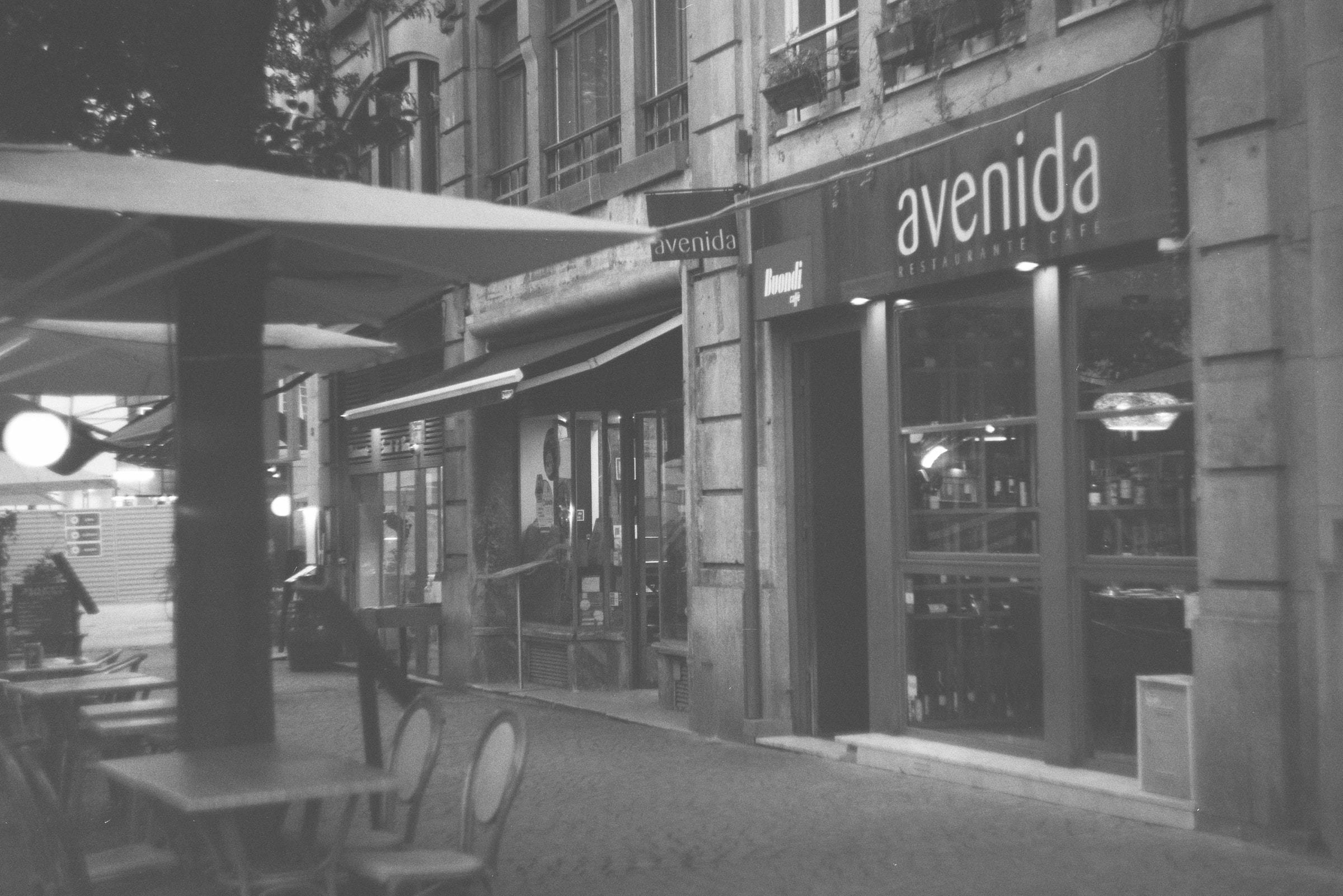 Essencia Restaurante Vegetariano
What's it like:
Essencia has been topping the best vegetarian restaurants in Porto lists for many years now and it is not hard to see why. This white tablecloth vegetarian restaurant serves up a dish or two for meat-eaters too. It also happens to be one of the most romantic restaurants in Porto. At lunchtime, they have a well-priced fixed menu and a well-cultivated dinner menu, although a little limited.

Our recommendation:
Beautiful homemade soups (for those rainy Porto days), wild mushroom and spinach lasagna, and asparagus and tomato risotto are top choices. Leave room for dessert because you don't want to miss out on their white julep mousse, which is simply spectacular.

Location:
R. de Pedro Hispano 1190, 4250-365 Porto

Em Carne Viva
What's it like:
On Av. da Boavista you will discover one of the most unique vegetarian restaurants in Porto, where food experimentation is encouraged. The family-run restaurant is all about adventure, as they take traditional dishes and give them a vegetarian or vegan twist.

Our recommendation:
Sitting in the peaceful courtyard setting you can enjoy a vegetarian version of Francesinha with cheese and spicy sauce. Or go for the tasty tofu version of Lagareiro (octopus) with garlic, olive oil, and perfectly sauteed turnips. Most dishes are available in vegan options too. The quality of the food and service is outstanding, it is not a surprise Em Carne Viva has won many awards for their food.

Location:
Av. da Boavista nº868, 4100-112 Porto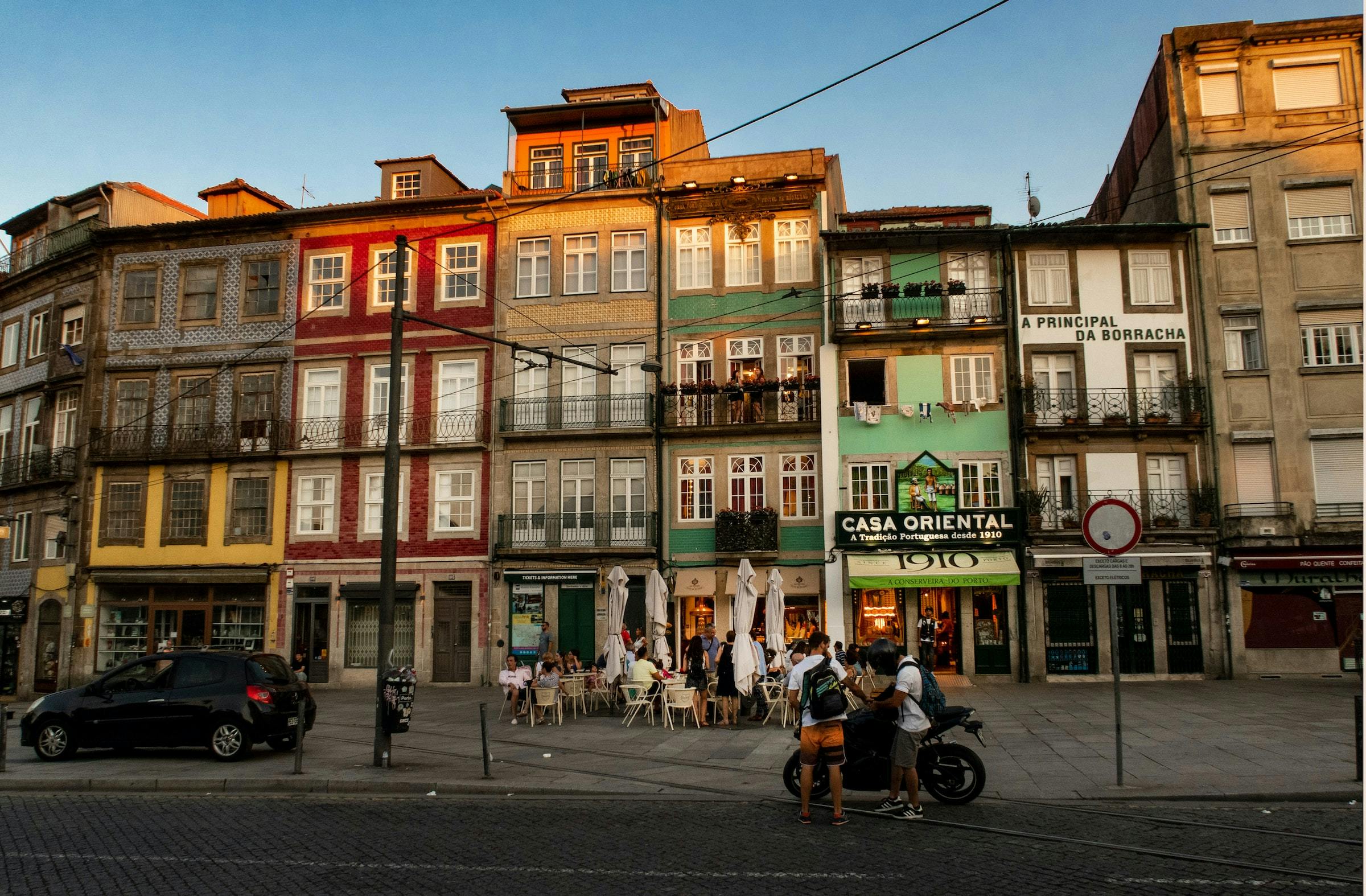 O Porto dos Gatos
What's it like:
Cat lovers will adore the quaint cafe on Av. de Rodrigues de Fritas, and if you are not overly fond of cats you can relax, as the cats are kept in a separate room. The cafe owners don't just house the cats, they are looking for owners who want to adopt one of the felines. The social conscience owners also put together an excellent menu for their customers.

Our recommendation:
The vegan desserts are what the cafe is best known for but they serve one of the best vegetarian Francesinha's in town. Not really known as a popular vegan burger joint, the cafe does serve up some very delicious vegan burgers. It's a small cafe and can get very busy so it is best to avoid the lunch rush if you don't want to wait for a table.

Location:
Av. de Rodrigues de Freitas 93, 4300-466 Porto

Arvore do Mondo
What's it like:
Sometimes it is not easy to locate vegetarian and vegan restaurants in Porto, which is just the case with Arvore do Mondo. The entranceway on R. do Duque de Loule in Bonfim is very easy to miss, but you will be happy when you find it. This fully vegan restaurant will wow you with its flavor and presentation while chilling in its courtyard.

Our recommendation:
One of the best vegetarian restaurants for value too, they offer a 3-course daily lunch special that changes daily and is always fresh and delicious. While the menu changes continuously, it regularly features regional dishes. The staff is outstanding too, which makes coming here an all-around great experience.

Location:
R. do Duque de Loulé 228, 4000-324 Porto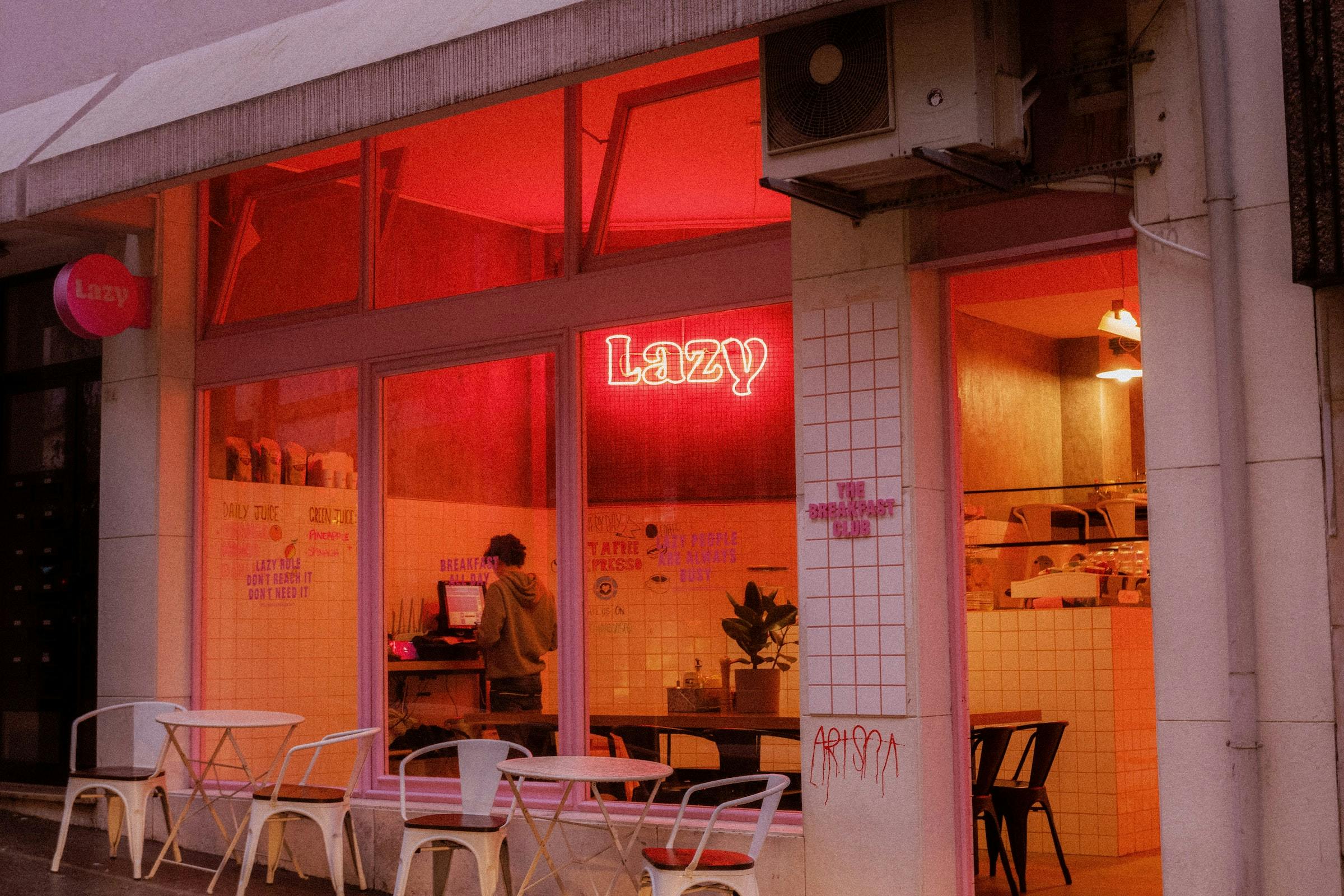 O Oriente no Porto
What's it like:
O Oriente no Porto is one of the most memorable restaurants in Porto, not because of the great decor or fancy menu but the exact opposite. This is a no-frills restaurant, with simple decor and a very simple menu. There are only a few choices but the freshly made dishes are very tasty and healthy.

Our recommendation:
The "menu of the day" consists of tea, soup, main dish, and dessert and is very reasonably priced. In fact, at O Oriente no Porto, you can get a complete meal for less than just one plate at other restaurants. Located near the city center at R. de Sao Miguel, O Oriente no Porto prides itself not only on its food but on friendly service and a wonderful view of the river.

Location:
R. de São Miguel 19, 4050-560 Porto

Suribachi
What's it like:
The buffet-style Suribachi is one of the longest surviving vegetarian restaurants in Porto. The buffet-style restaurant at R. do Bonfim, serves large enough portions that even the 'small plate' will fill you up. Don't expect fine dining or an upscale menu, it's a vegan and vegetarian sit, eat, and go sort of place.

Our recommendation:
The staff is incredibly kind and helpful and you will get a selection of hot and cold veggie dishes and a variety of desserts. The most famous takeaway is their rice bread, arguably the best in Porto. The downstairs health food store also sells beauty products.

Location:
Rua do Bonfim 134, 4300-096 Porto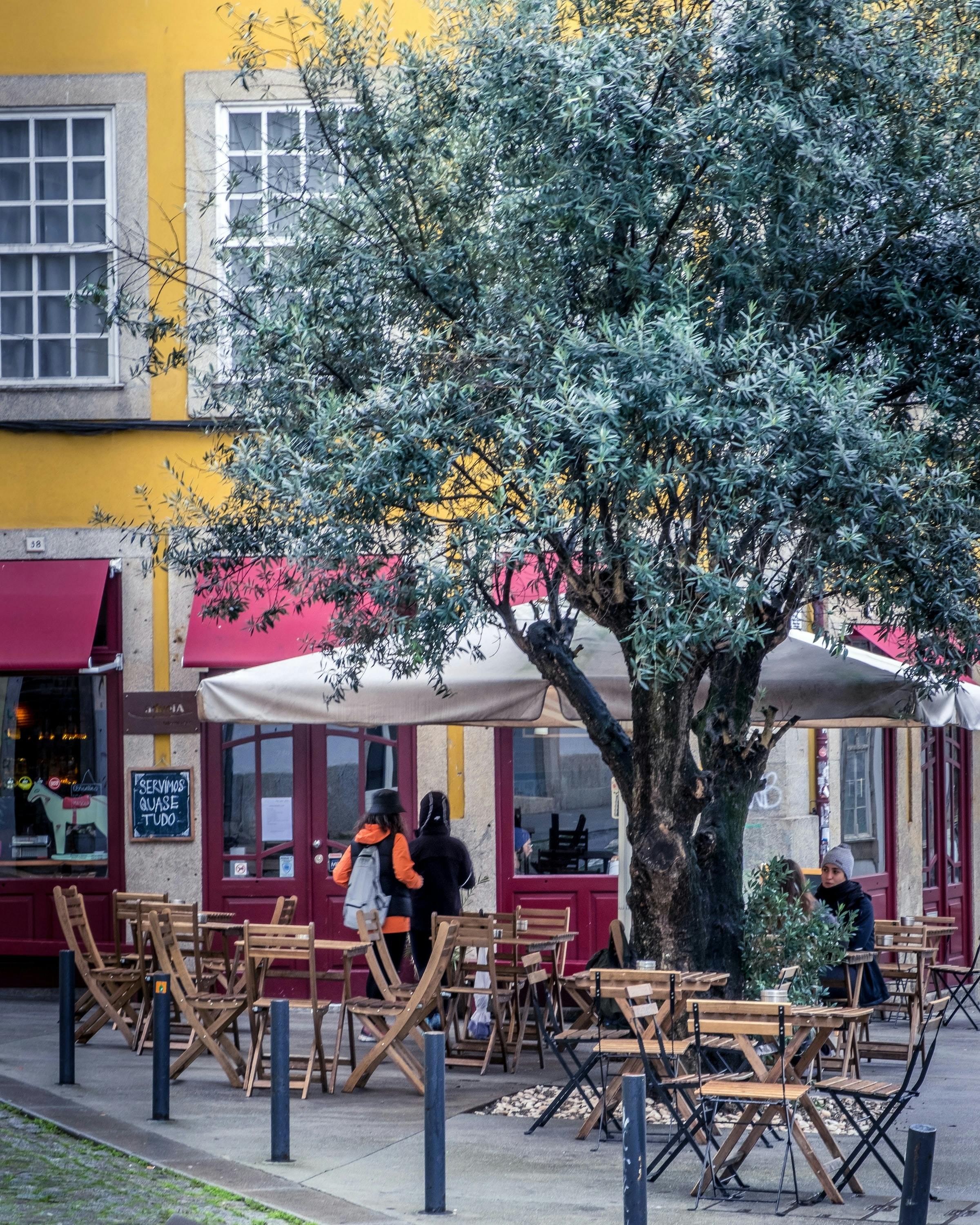 Kind Kitchen
What's it like:
If you like your bowls and burgers, you will love dining at the Kind Kitchen. The burgers are so good even carnivores can't tell the difference. When you find yourself on R. do Bonjardim and starving, the Kind Kitchen not only has a good varied menu but the portions are very generous too.

Our recommendation:
The bowls are Middle Eastern and Asian in flavor, but if you prefer something lighter they also serve delicious starters. Tofu nuggets and guacamole are highly recommended. The food is not sophisticated, as this is a fantastic street-food fast-food joint. It is best to get there when the doors open at 6 pm for dinner, otherwise, you will have a long wait.

Location:
R. do Bonjardim 302, 4000-115 Porto

Quintal Bioshop
What's it like:
When you go to Quintal Bioshop what you get is not exactly a restaurant. Where some restaurants sell a few groceries, Quintal Bioshop is instead a grocery store that serves light meals. The health food store sells organic food, makeup, and other products. They are also very proactive in the vegetarian community in the city of Porto organizing workshops and other activities.

Our recommendation:
In the restaurant section, you can enjoy a nice selection of teas, freshly squeezed juices, sandwiches, and other light meals they might have on the daily menu. And while the lunch menu is not very long, it is sure to hit the spot when you are in need of a quick bite while shopping. You can easily find Quintal situated at R. do Rosario, not far from the town center.

Location:
Rua do Rosário 177, 4050-124 Porto

Casa da Horta
What's it like:
Casa da Horta is not exactly a restaurant but a cultural center that has a vegetarian restaurant in it. The combination of a social club and a restaurant makes for a fun atmosphere that is different than anywhere else. Where else will you get live music, games night, workshops and a great meal all in one spot?

Our recommendation:
The eclectic vegan hotspot at R. de Sao Francisco in the Old Town gets very busy so it is best to make reservations. Simple but amazing food that is hearty and healthy with dishes like bean stew with bulgar, bread with beer yeast, and salads. There are full meal deals or you can get individual plates. Either way, it is not expensive at all.

Location:
R. de São Francisco 12, 4050-253 Porto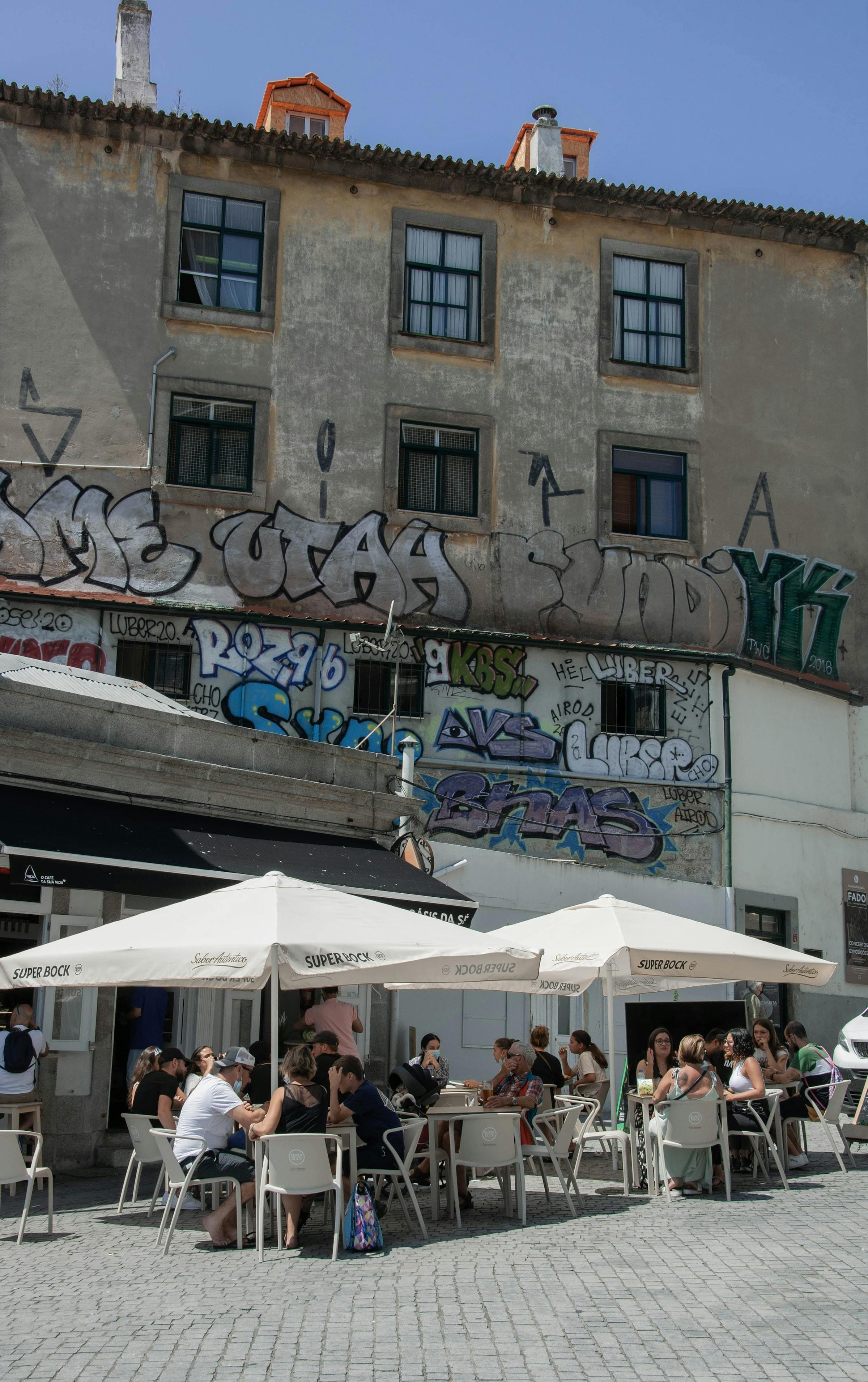 daTerra Baixa
What's it like:
Without a doubt, daTerra is one of the best buffet-style vegan restaurants in Porto with fresh high-quality dishes bursting with flavor. daTerra has many locations in Porto, Baixa being the most popular, and all have a good choice of hot and cold dishes. For those with a healthy appetite, you will appreciate a vegan buffet that will allow you to fill your plate several times.

Our recommendation:
Starting off as a vegetarian restaurant, daTerra has become a fully vegan one, and you can now order online for pick-up or delivery. The buffet selections change regularly but vegan sandwiches, burgers (highly recommended), and snacks are always available for late lunch at selected locations. Some of the smaller restaurants serve mostly cold foods, like at the daTerra Expressway Stop&Shop in the Ramalde do Meio district.

Location:
R. de Mouzinho da Silveira 249, 4050-421 Porto

Vegana by Tentugal
What's it like:
At Vegana the owner really takes pride in the food and service, so much so that she does it all herself. It is actually a cafe and vegan shop located at R. de Santo Ildefonso, with only a few tables and it gets busy. When it is busy you will have to wait a while for your food, but be patient and you won't be disappointed.

Our recommendation:
For a small cafe, it has a large menu including items like steak sandwiches, vegan ham and cheese toasties, and a 'virtudes' sandwich with goat's cheese, walnuts, and honey. The simple but tasty dishes taste as if they were the real thing, like their bacon cheeseburger.

Location:
R. de Santo Ildefonso 412 4300, Porto

Apuro Vegan Bar
What's it like:
A little outside of the city center on R. do Breiner in Cedofeita, sits this lovely bar and restaurant that serves up some great pub food. Being a bar, it has plenty of drink options that include organic wine, craft beer, and cocktails. The pub fare menu of tapas, burgers, and sandwiches is served in a very pleasant atmosphere.

Our recommendation:
Start off with the cheesy falafel, or their top seller, the no-chicken nuggets. For the main course grab a tasty burrito, toastie, burger, or a bowl. Round out the meal with a local Porto beer or one of the freshly squeezed juices. The servings are pretty generous so don't order too much.

Location:
Rua do Breiner 236, 4050-124 Porto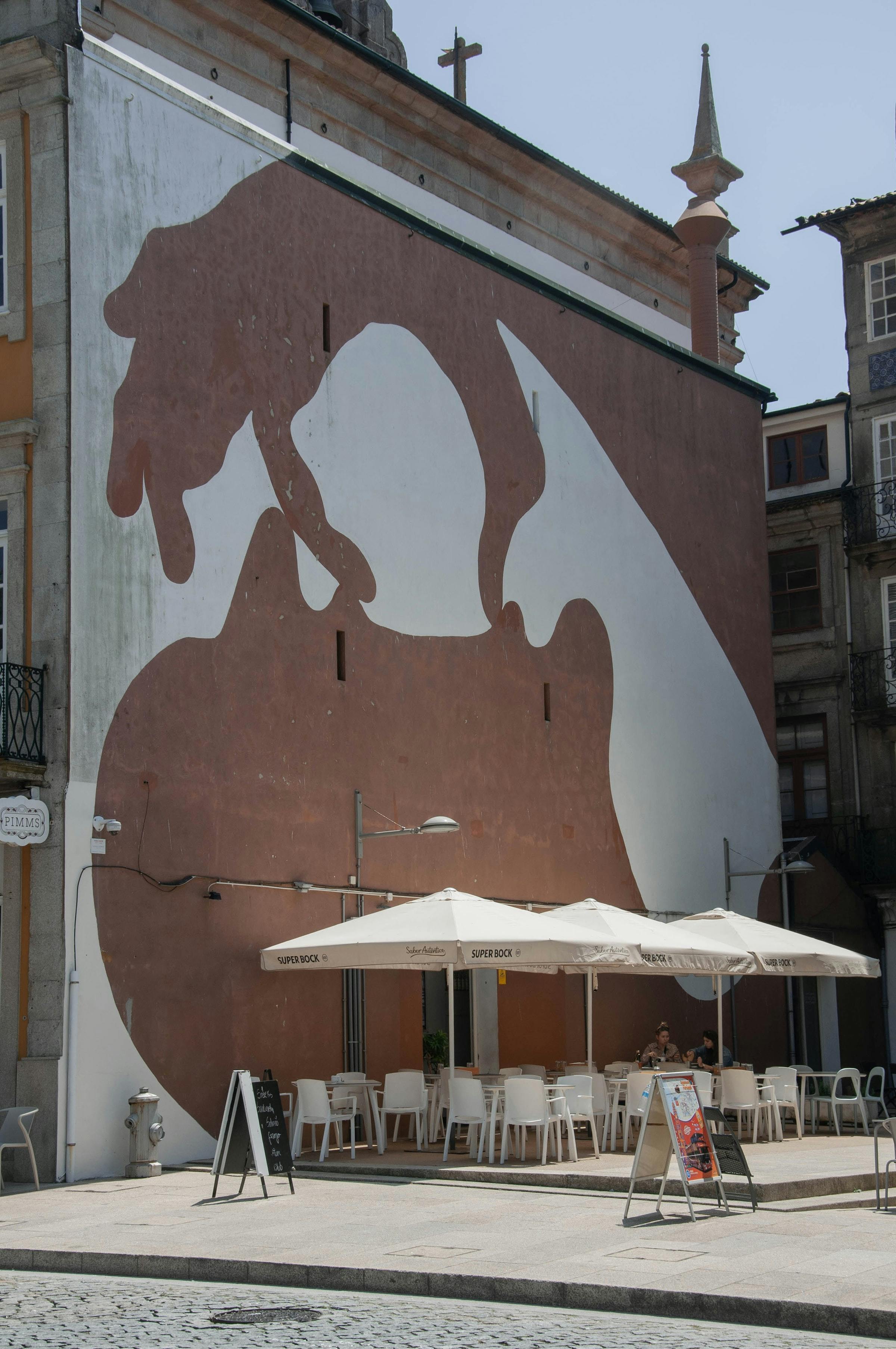 Amorino
What's it like:
When people say vegetarian restaurant you automatically think of tofu and lentils. Well, with Amorino you can forget that and think ice cream! Yes, delicious organic ice cream is what they serve at Amorino. OK, so this is not a vegetarian restaurant per se but it is vegetarian and vegan. With two locations in Porto, Amorino has been serving up organic gelato, sorbets, and other delicious treats for 10 years.

Our recommendation:
So after you have gotten your fill of food at the other restaurants in Porto, head over to Amorino and enjoy a cold creamy gelato that won't make you feel guilty. Blueberry cheesecake, salted butter caramel, passion fruit, and pure Ecudorina chocolate are just a few of the incredible flavors. For something a little more filling try the crepes, waffles, or waffle sticks topped with a scoop or three.

Location:
R. das Carmelitas 158 162, 4050-161 Porto

Vegetarian and Vegan Restaurants in Porto
Now you don't have to do a lot of research to find the best vegetarian restaurants in Porto. You can hit up all these restaurants by yourself or go touristy and take a food tour, which also includes a stop at the centenary local food market. It doesn't matter if you are vegetarian or fully vegan, you will be able to experience the full flavors Porto and Portugal have to offer.

Did you enjoy this article? Check out these other guides about Porto:

3 Days in Porto: Everything You Should Know
The Best Time to Visit Porto 2022: the Ultimate Guide
Unmissable Things To Do In Porto At Night