The 9 Best Museums In Reykjavik
Published by:

Bounce
30 November, 2022
Reykjavik is the capital city of Iceland and although it is only home to a bit over 100,000 people, this small city is important and powerful. It was designated as a UNESCO City of Literature thanks to its outstanding history, and that is not all that the city is known for. Reykjavik is also one of the only cities on the globe to have a puffin breeding colony so you might get to spot some of these adorable and endangered birds while you are here! You might not know that the city is also located in one of the most volcanically active areas in the world which is why it is able to use geothermal energy for most of its heating requirements.

These are only a few of the interesting points of Reykjavik, and if you want to discover more about the city and the way that it works you can just take a trip to some of its best museums. If you keep reading you can find out a little bit about each of them to decide which ones you want to stop by first. These museums are packed full of treasure and artifacts so you might want to keep your large bags, bulky backpacks, and even large purses out of the way at a Reykjavik luggage storage facility.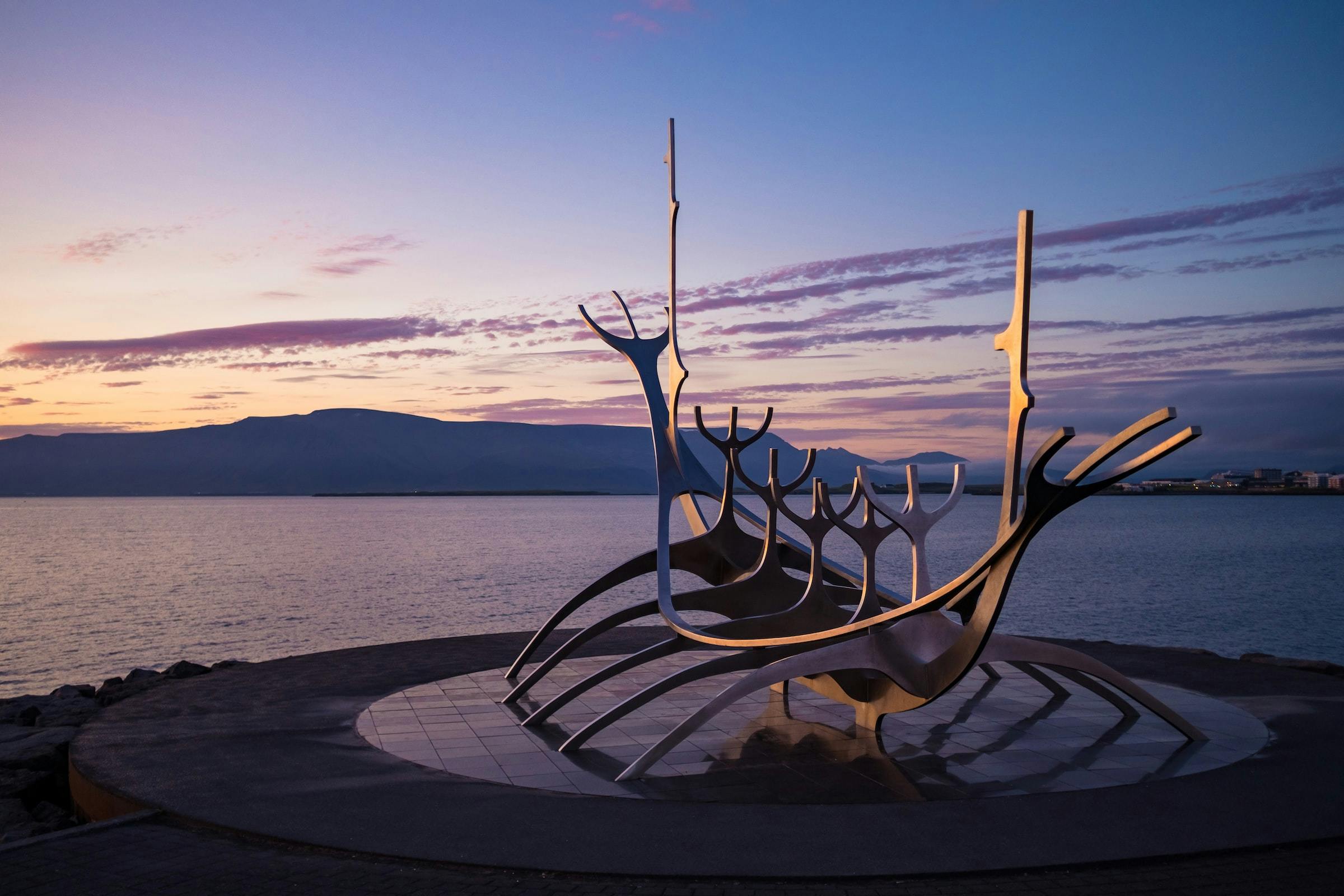 Saga Museum
You may or may not know that Icelandic history is closely intertwined with Norse culture, and this establishment can tell you all about it. Some people even refer to it as the Viking Museum and it will definitely be one of the most exciting places that you visit in the city! The museum is relatively small but filled with informative displays and exhibits that can teach you all about the early peoples of Iceland.

You will be taken on a journey with an audio guide that is available in several languages which can teach you about the first Viking settlers, and afterward, you can pretend to be one yourself by dressing up in their gear and posing for a photo. It has interactive exhibits that will keep you engaged as you walk past life-sized wax figures and scenes giving you a visual representation of what life was like during these sagas.

Address: You will come across the Saga Museum at Grandagarður 2, 101 Reykjavík, Iceland.

The Icelandic Punk Museum
You might be surprised to find out that punk music holds a special place in Iceland's local culture, and if you are interested in learning more, then the Icelandic Punk Museum is the place to be. All sorts of punk-related souvenirs and memorabilia line the halls and exhibits of this museum, telling you the story of punk music from its humble beginnings to hit songs that are loved around the world.

Some of the most beloved music artists in the nation are showcased here, including Bjork and Sigur Ros, for example. This museum is one of a kind and it is actually housed in what was once a former public toilet. Each stall is used to display different sorts of photographs, instruments, posters and equipment, and if you grab hold of one of the headphones hanging above you, you will be able to listen in on some of the top Icelandic punk songs. If you want a souvenir we suggest dressing up in typical punk fashion and snapping a photo from behind one of the drum sets or guitars!

Address: To find this museum you will have to head underground at Bankastræti 2, 101 Reykjavík, Iceland.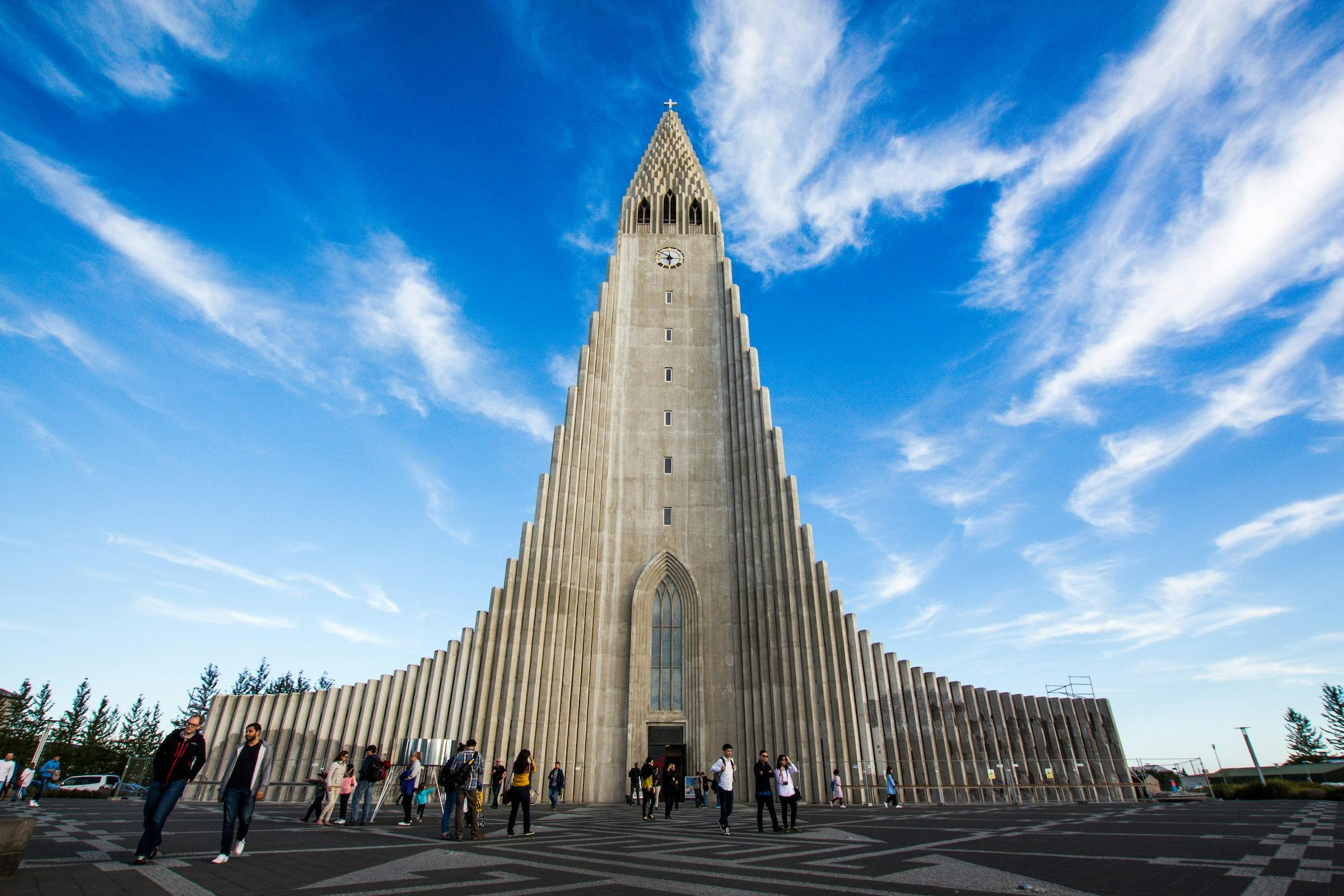 Perlan Museum
While you explore Reykjavik you might notice the glass-domed building which is actually the Perlan Museum. If you walk around outside of it you can admire one of the best views of the city from its observation deck, but the real fun begins inside. By walking through its exhibitions and displays you will get to see and feel the natural features of the Icelandic nation.

Inside there is an ice cave that stretches for 100 meters which is a great way to learn more about glaciers, as well as areas with visual displays about the fascinating Northern Lights and aurora borealis phenomenon. Other natural features that you will learn about include volcanos, glaciers, and local plant and animal life. Come check them out, you won't regret it!

Address: This museum is located at 105 Reykjavík, Iceland.

Reykjavik Maritime Museum
Now that you've already learned about the Vikings at the Saga Museum, it is time to fast forward a little bit to this next chapter of Icelandic history. Because of its arctic location and since it is an island nation, the people of Reykjavik had very few resources to rely on so the surrounding oceans have always served as one of the main sources of food. This is why they've earned their own museum; the Reykjavik Maritime Museum!

Here you will learn all about the different methods that locals used to catch fish in the past, the ships that fishermen used, and what life could be like traveling on the Icelandic waters. One of the most exciting parts about the museum is that you will get to step foot on the Icelandic Coast Guards' oldest ship called Óðinn which lived through the Cod Wars. This Reykjavik museum is located in the harbor area.

Address: The address is Grandagarður 8, 101 Reykjavík, Iceland.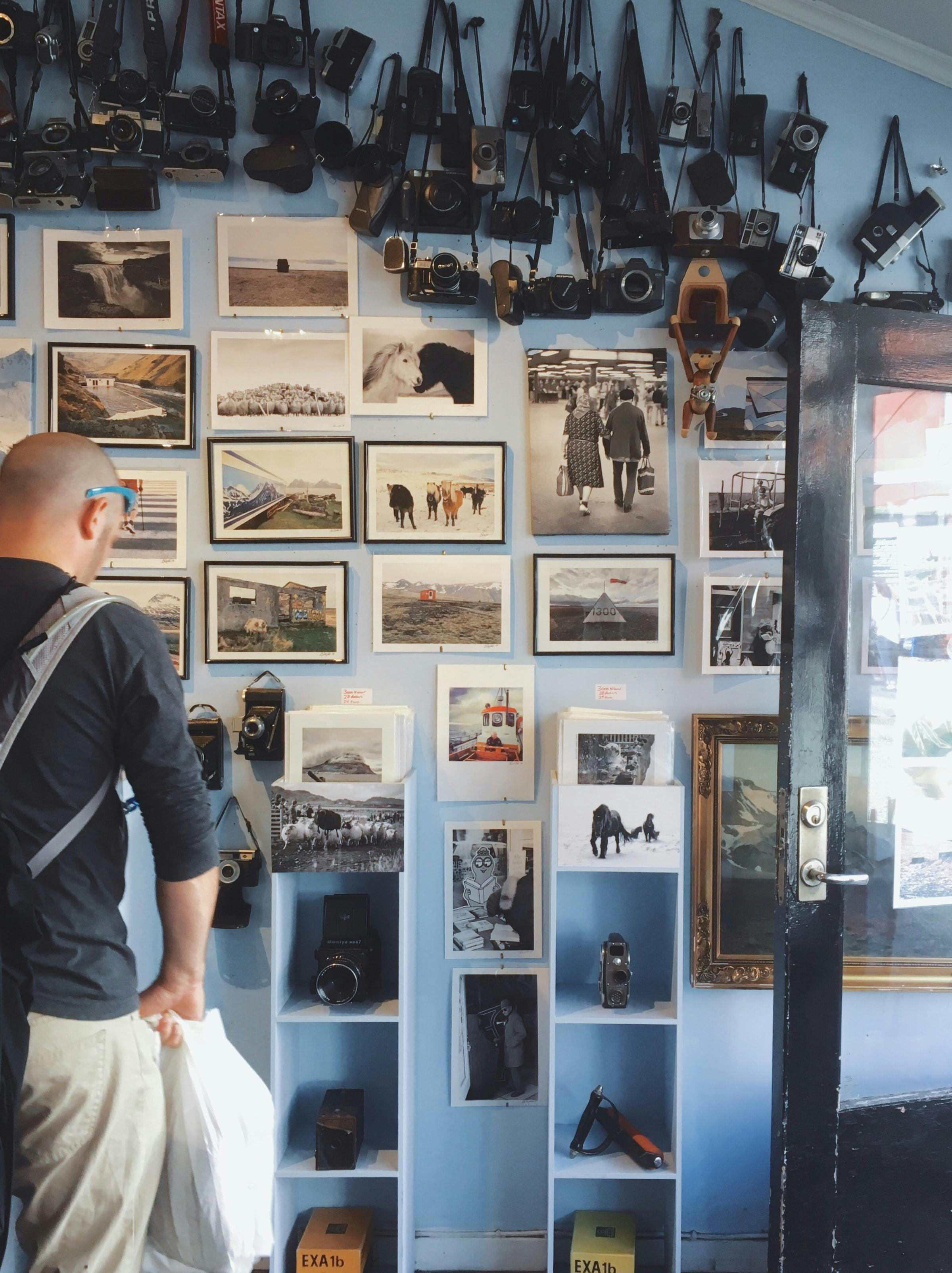 Arbaer Open Air Museum
For those who want to get a glimpse into the local history, the Arbaer Open Air Museum is the best place to go. Here you can walk through a collection of Icelandic houses resembling those from times past. You will be able to explore about 20 beautiful buildings that form a cute little town that you can walk through! There is a town square and a farm as well.

Take your time walking around the area to see what things were like before the industrialization phase of Iceland's history. Of course, the museum's staff is dressed to fit the theme in traditional clothing and you can watch as they take care of the farm animals and perform other traditional duties. The space hosts regular events as well!

Address: You can find them a little way outside of the city center at 4, 110, Kistuhylur, Reykjavík, Iceland.

Whales of Iceland
Do you happen to be a fan of whales? You might be surprised to learn that there are about 20 different whale species found on the coast of Iceland, and this museum is a must-visit attraction since it aims to teach you all about them! It is one of the biggest and best museums of its kind in all of Europe and it offers an experience that is unlike anything that you've seen before.

On site the museum has 23 life-sized replicas of these incredible animals, like the amazing Sperm Whale species and so many others! They even offer VR guided tours if you are interested. Afterward, consider signing up for a whale watching tour where you might get to visit whales in person!

Address: The Whales of Iceland museum in Reykjavik is found at Fiskislóð 23-25, 101 Reykjavík, Iceland.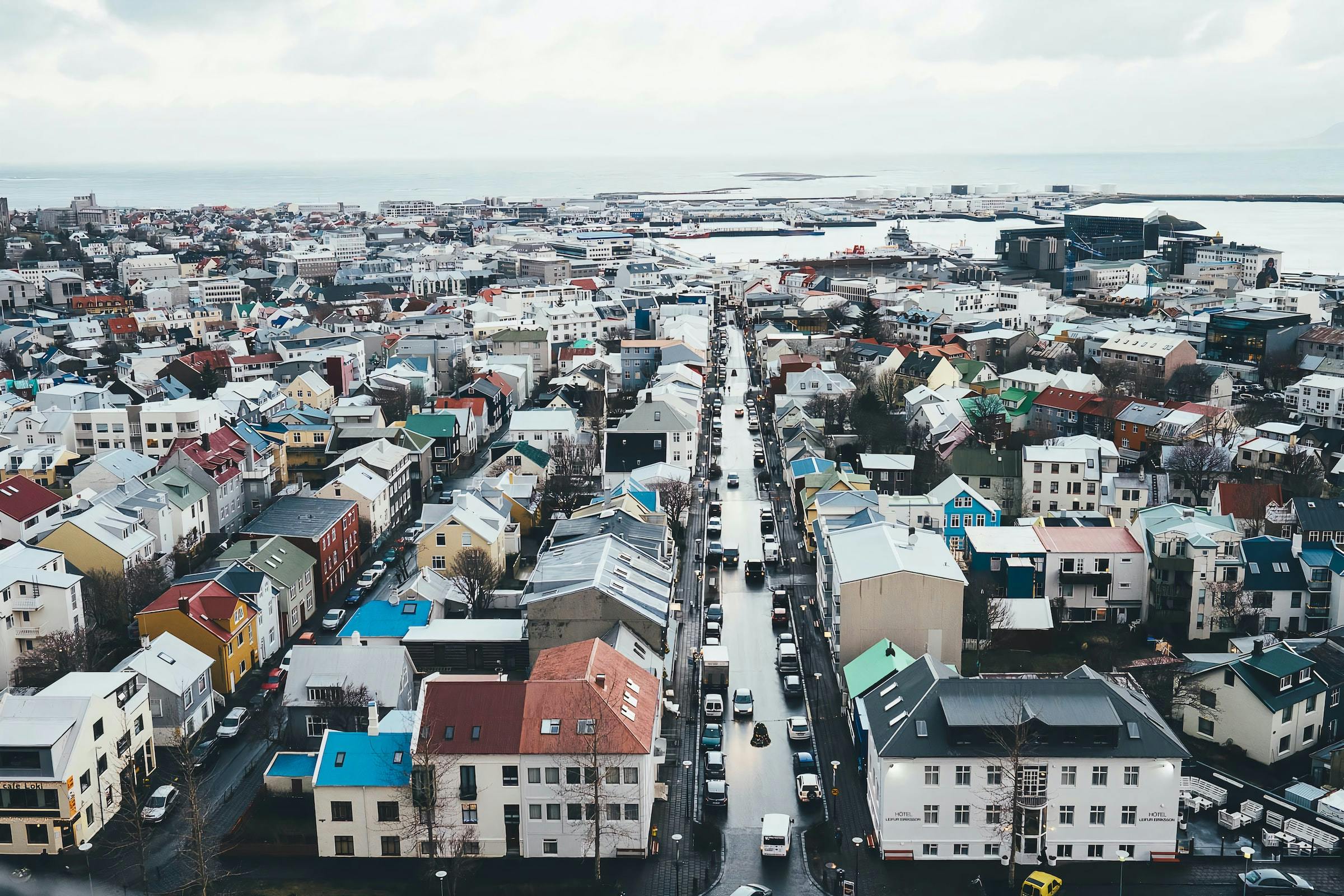 Icelandic Phallological Museum
This next one is unlike any of the other museums in Reykjavik; in fact, it is probably unlike any museum that you've seen before. The Icelandic Phallological Museum is sometimes called the Penis Museum since that is what it is about! Overall, the permanent exhibition has over 200 animal penises on display and you will be amazed to see a wide variety of shapes and sizes.

Since Icelandic culture includes folklore and myths, you will even get to explore a section focusing on merman, ghosts and other mythical beings like trolls. The museum also displays other items that fit the theme. Want to bring home a souvenir for yourself? The gift shop has all sorts of fun objects! Ready to see the world's largest collection?

Address: Head straight for the museum at Kalkofnsvegur 2, 101 Reykjavík, Ísland, 101 Reykjavík, Iceland.

Reykjavik Art Museum
This is one of the top contenders for art museums in Reykjavik and it is actually split up into three locations around the city. Each location offers a different variety of art pieces and altogether there is quite an extensive collection for you to admire. There are permanent displays focusing on three specific local artists as well as temporary exhibitions that pop up now and then.

Head to Hafnarhús (found at Tryggvagata 17, 101 Reykjavík, Iceland), an old harbor warehouse, to see the contemporary artworks of Erró, a famous local painter who has created over 4,000 pieces during his lifetime. For even more modern art head to the Kjarvalsstaðir location (Flókagata 24, 105 Reykjavík, Iceland), which features the works of a talented 20th century artist by the name of Johannes S. Kjarval. Lastly, the museum at Ásmundarsafn (Sigtún 105, 105 Reykjavík, Iceland), showcases the life's work of a local sculptor named Asmundur Sveinsson.

Address: 3 Addresses as listed above.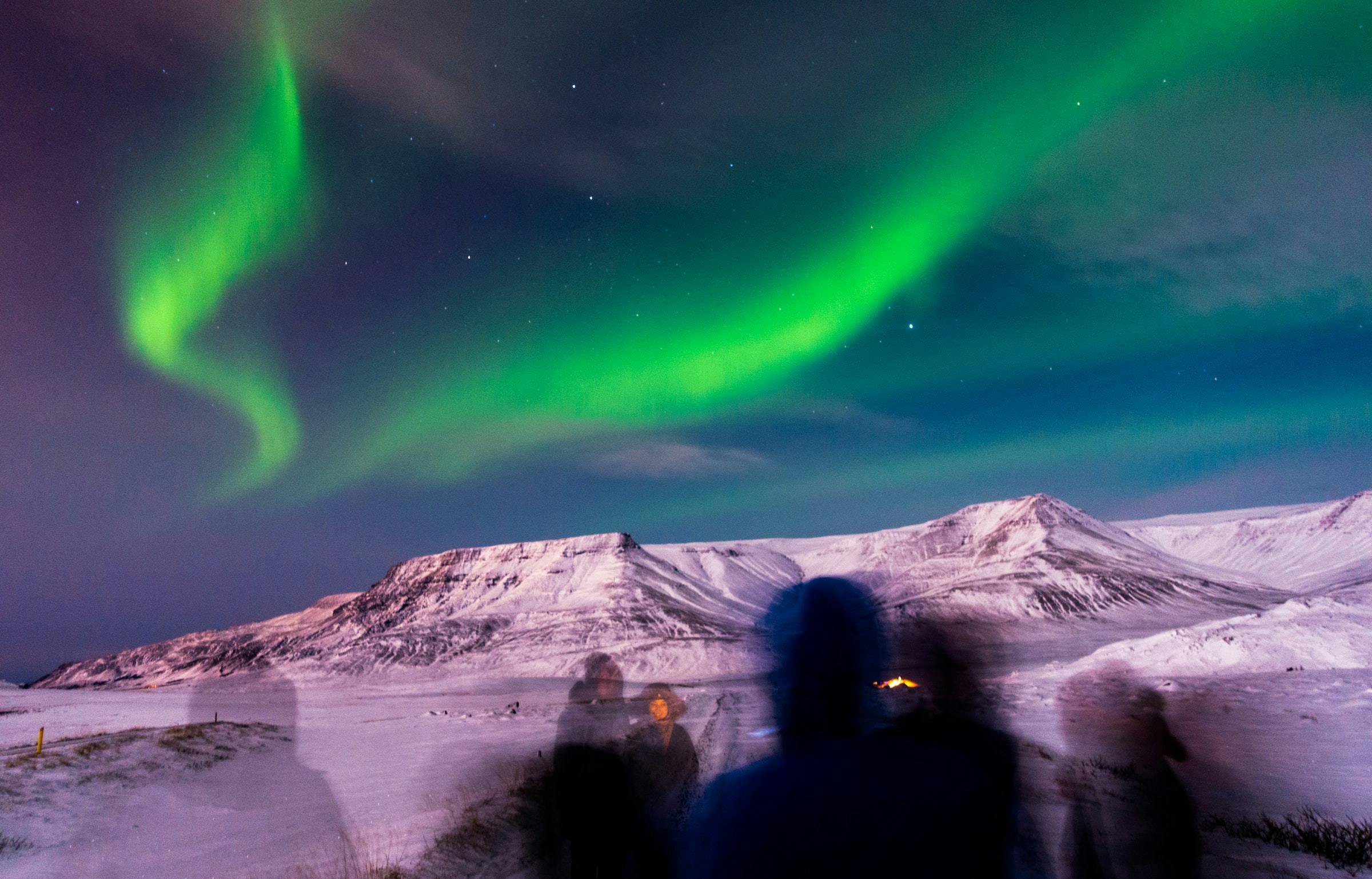 The House of Collections
Previously known as The Culture House, this place is one of the best Reykjavik museums for historical artifacts and objects that represent the culture of the Icelandic nation. It houses a selection of exhibits put together by the National Gallery and the National Museum of Iceland. One of its highlights is the Point of View exhibit where you can delve into the traditions and customs of Iceland approached in several different ways.

The building that The Culture House is located in is quite impressive and dates back to 1906 when it was designed by a Danish architect. Over its lifetime it has served as the location for the National Library and National Archives as well as the National Museum, which is why it is one of the most important buildings in the city. Although you will get to see artifacts dating from thousands of years ago up to today, the museum orders them by theme as opposed to chronologically, which gives you a really interesting comparison of the city throughout time.

Address: You will find the museum at Hverfisgata 15, 101 Reykjavík, Iceland.

What are the best free museums in Reykjavik?
Reykjavik Art Museum
When you are visiting numerous museums, free admission can definitely be a bonus. Most of the museums in Reykjavik ask for a donation in order to help support the establishment and what they do, but the vast collection of works at the three locations of the Reykjavik Art Museum can be visited at no extra charge.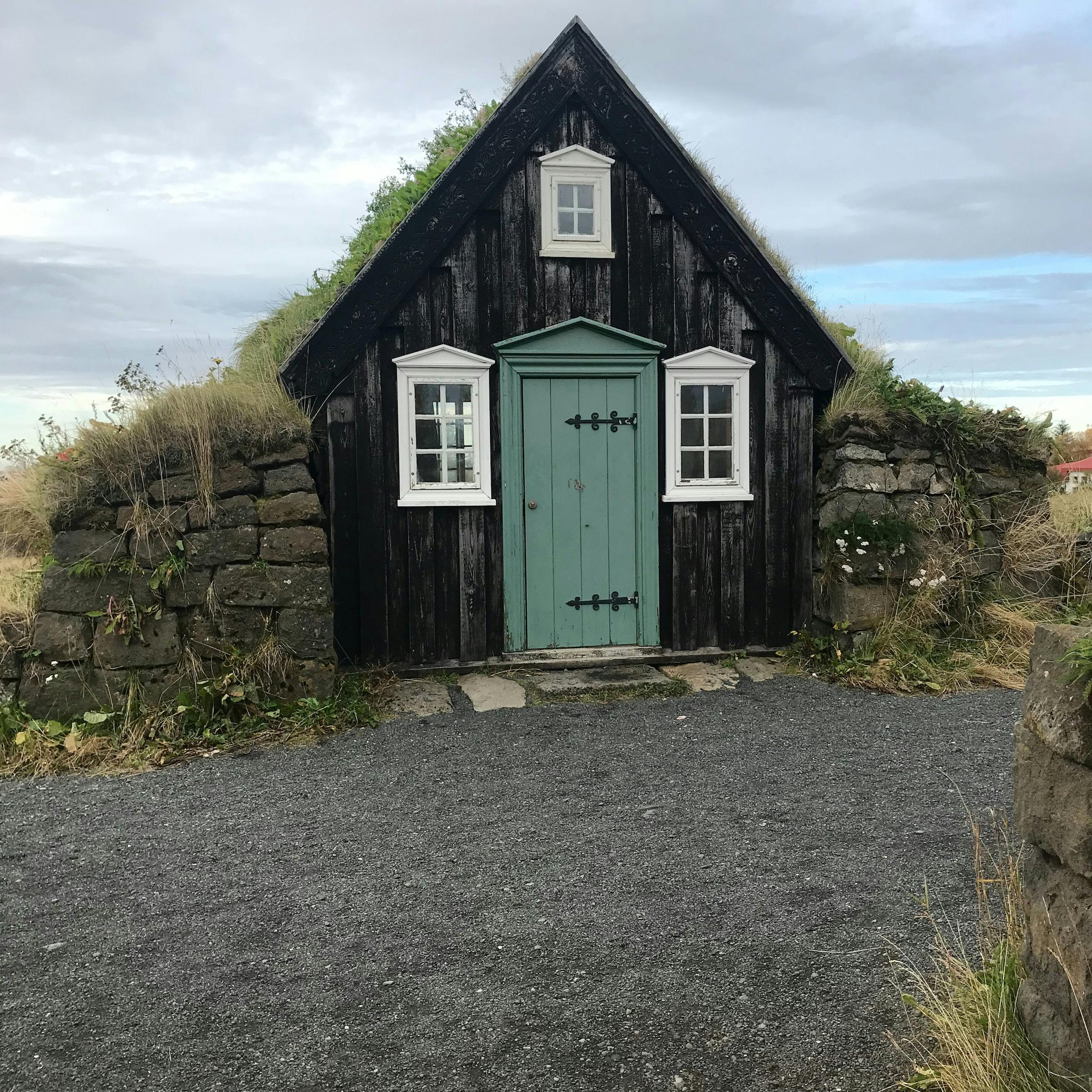 Which are the best museums in Downtown Reykjavik?
The House of Collections
There are many museums in Reykjavik, and a few of them are located in the downtown area of the city. The House of Collections is one of them, so check it out if you find yourself nearby at any point during your trip to Reykjavik!

The Icelandic Punk Museum
If you are interested in learning about some unique Icelandic music The Icelandic Punk Museum should be your first stop. It won't be hard to get to since it is located in Downtown Reykjavik, and it is just a few streets away from The House of Collections.

Are there any cheap museums in Reykjavik?
Arbaer Open Air Museum
Although most of the top museums in Reykjavik cost money, there are quite a few that are less expensive than others. This open air museum is one of the cheaper options in the city and costs around 1,700 ISK for an adult ticket. Children under the age of 17 can get in for free!

Reykjavik Maritime Museum
Did the Reykjavik Maritime Museum pique your interest? It is one of the less expensive museums in the city and will only cost you about 2,050 ISK for a regular adult ticket. Visitors who are under the age of 17 as well as disabled guests are welcome in for free!

Visiting the Best Museums in the Icelandic Capital
The city of Reykjavik has such an interesting story to tell, from the Icelandic sagas of the Vikings throughout the last century to the modern era. Visiting museums and their exhibits is one of the best ways to learn about human history around the world and it can be interesting to see how the different countries around the globe have varying cultures. Check out at least a few of these Reykjavik museums while you are here and be sure to shop and eat local food too!