Layover in Singapore – the ultimate guide 2023
Published by:

Bounce
10 January, 2023
As far as cities go, they don't come any more exciting and intriguing than Singapore. This city-state is a place where cultures collide to form something truly unique. As small as the country is, you could spend a lifetime in Singapore and still not exhaust everything there is to do.

If you find yourself on a Singapore Airport layover, you'll have to make the most of the time you have if you want to see something of the city. Singapore's Changi Airport is as unique as  the rest of the city and is a regular winner of the World's Best Airport award. On a short Singapore layover, you could probably entertain yourself pretty well for a couple of hours just exploring the airport. If you have a little more time to spend, you could take the MRT from Changi Airport to Expo Station, then switch lines and head to Downtown Station. This journey will take around an hour and a half, so plan accordingly. You'll need time to get through customs, pick up your bags, and drop them off at a Singapore baggage storage to make your trip easier. You also need to leave enough time to get back to the airport to make your next connection.

6 hour layover in Singapore
A six-hour Singapore stopover doesn't give you a lot of time to explore the city. Given that it takes around an hour and a half to reach the city by Metro, plus the time it will take to get through customs, a six-hour stopover may not be enough to reach the city and still have time to do anything. Instead, you might be better spent hanging out at Changi Airport. Luckily, there are few better airports in the world to find yourself in when you have time to kill.

Jewel at Changi Airport can easily fill your time on a Singapore layover. Home to the world's largest indoor waterfall, this terminal feels more like an upscale shopping mall than it does part of an airport. You can shop and dine here, or even burn off some energy on the trampolines. Alternatively, you could visit the Changi Experience Studio and play interactive games that allow you to land a 747 and play virtual instruments. The airport even has a butterfly garden and a slide park, so you could easily spend your six-hour layover here and not feel you are missing out.

See the world's largest indoor waterfall.
Play interactive games at Changi Experience Studio.
Visit the butterfly garden or enjoy the many shops and restaurants of the airport.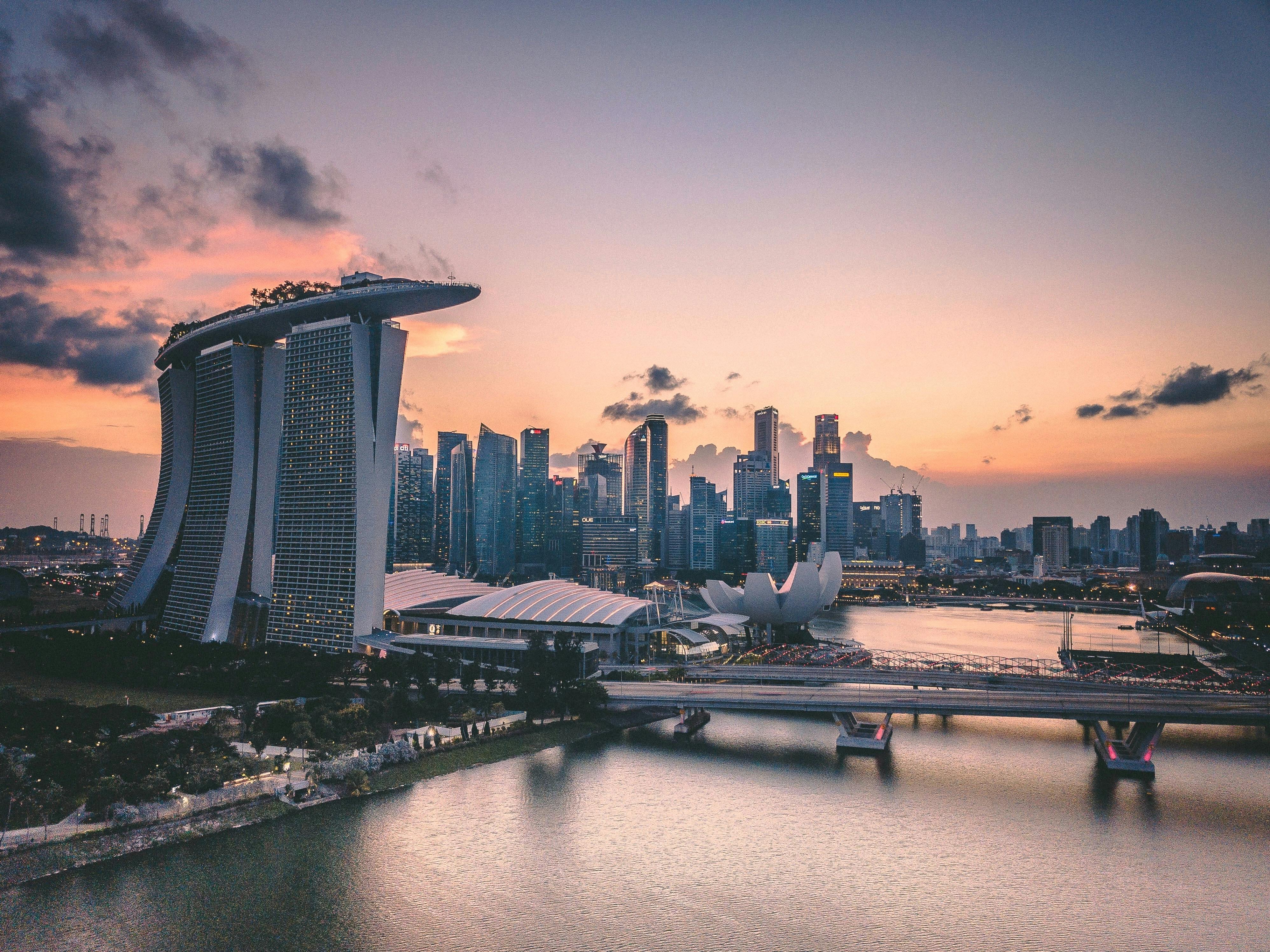 8 hour layover in Singapore
With a little longer to spend between flights in Singapore, it becomes more worthwhile making the journey to the city. To make things easier on yourself, drop off your bags at a Singapore luggage storage. That way, you won't have to carry your luggage through the crowded streets of this fascinating city.

If you take the MRT to Downtown Station, you'll emerge just steps away from what may feel like a vision of the future. Gardens by the Bay is a stunning network of waterfront parks and greenhouses with futuristic and gigantic super trees that harness solar power. With plenty of walking trails beneath these incredible structures, Gardens by the Bay offers a fascinating place to wander on your Singapore layover.

Take the MRT to Downtown Station.
Walk a few minutes to reach Gardens by the Bay.
Admire the waterfront parks and incredible futuristic super trees.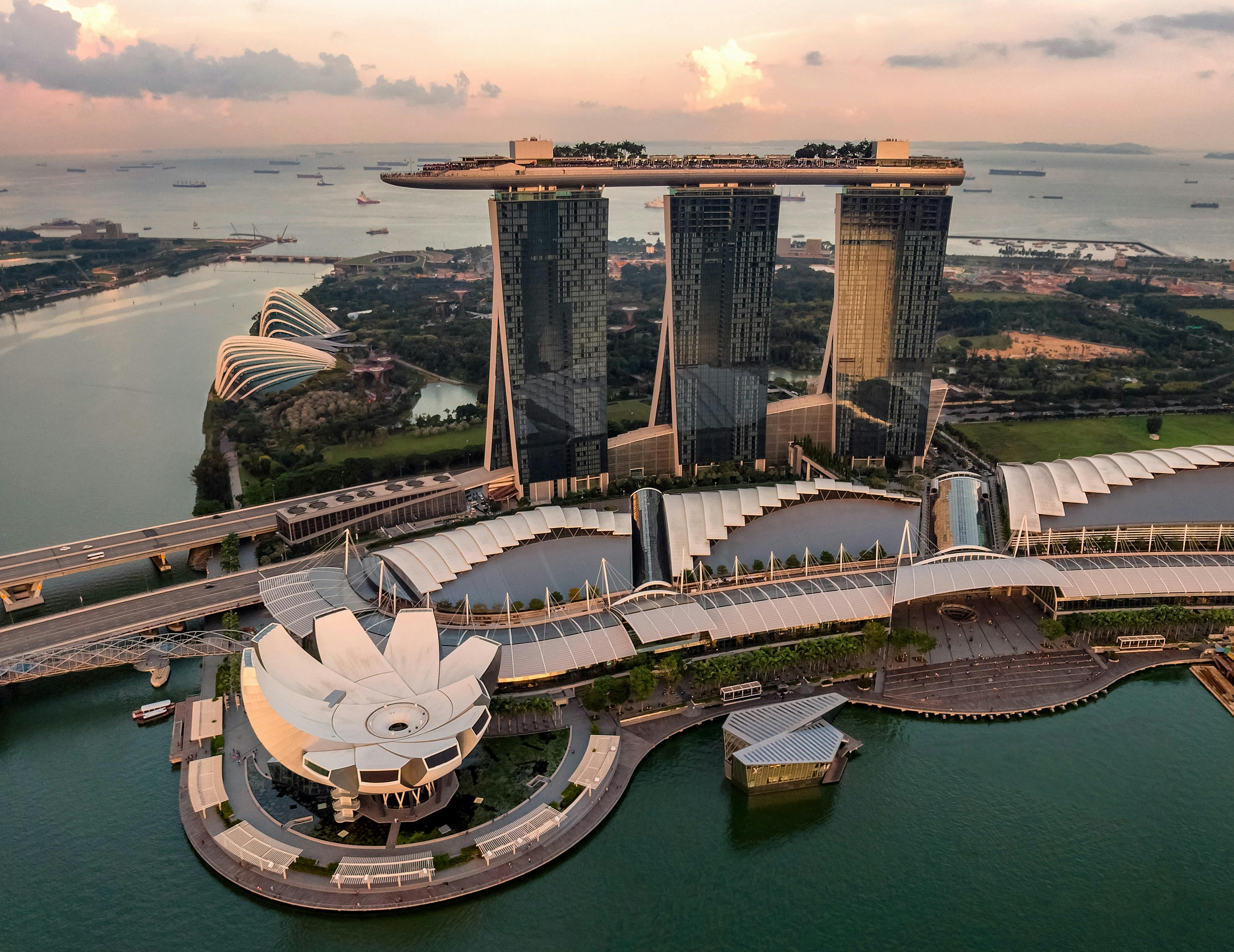 10 hour layover in Singapore
If you have a little longer to spend on your Singapore layover, take a short walk from Gardens by the Bay to the ArtScience Museum. Like so many other things in Singapore, this attraction is truly unique. It combines aspects of both an art and a science museum to explore different aspects of human culture and knowledge. The interactive exhibits make it a great place for kids, but no matter what your age, you're sure to get something out of this world–leading institution. Plan to spend at least a couple of hours at the ArtScience Museum, but if you really enjoy yourself, you could easily spend three or four hours here.

Visit the ArtScience Museum to see a unique Singapore attraction.
Explore both the natural world and cultural treasures at this unusual place.
12 hour layover in Singapore
Even with a 12-hour long layover in Singapore, you won't have nearly enough time to do the city justice. However, you can allow yourself to see more of what makes it so special. In Singapore, cutting-edge modernity merges with ancient tradition, and you can see both during your time in the city. To get a glimpse into Singapore's ancient traditions, visit the Buddha Tooth Relic Temple see a fragment of the Buddha's tooth. This striking building is also worth visiting for its gorgeous architecture and its tranquil rooftop garden. Get a better understanding of the spiritual life of the city and enjoy some serenity during your layover. Large bags are not allowed inside the temple, so be sure to drop yours off at a Singapore luggage storage locker before you go.

Get in touch with the spiritual side of Singapore at the Buddha Tooth Relic Temple.
Get some serenity in the rooftop garden.
Enjoy the traditional architecture of this stunning temple.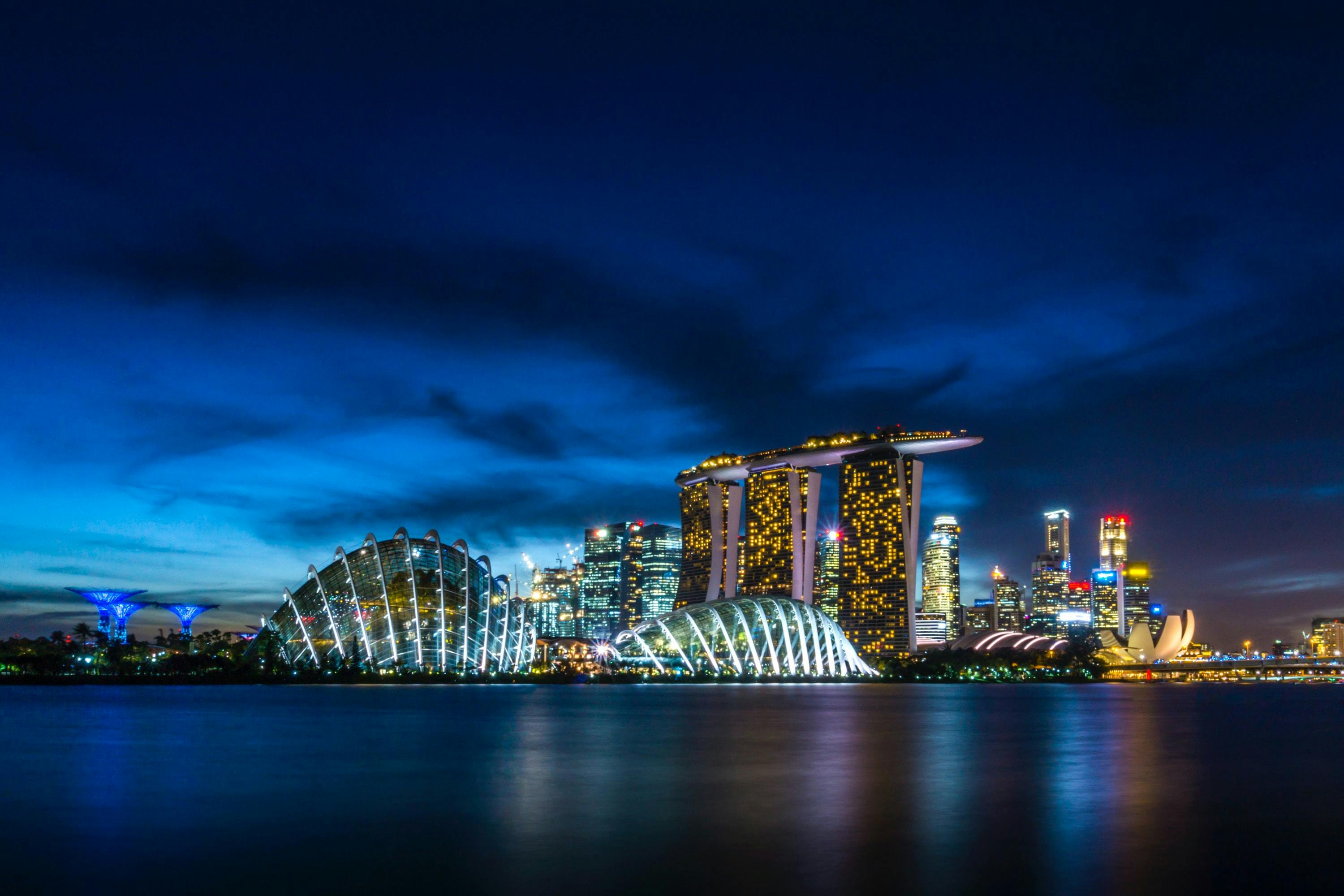 24 hour layover in Singapore
An overnight layover in Singapore lets you immerse yourself in the city's nightlife. There's never a dull moment on a night out in Singapore, and unique and extravagant hotspots like Moshi Moshi Bollywood and Ipanema World Music Bar are testament to the melting pot of cultures this city-state is. If you prefer something a little more sedate, the city is also home to some of the most incredible restaurants in the region, and you can experience more of Singapore's multicultural cuisine with a lively evening food tour. Alternatively, you could enjoy incredible scenery with a dinner cruise while you watch the city light up at night. Whatever you choose to do, you're guaranteed to have a great time, especially if you leave your bags behind at a Singapore luggage storage service. Traveling light allows you to more fully immerse yourself in this vibrant and ever-changing city.

Visit some of Singapore's flamboyantly fun nightclubs.
Take a food tour to enjoy the city's incredible cuisine.
Enjoy a harbor cruise as night falls to see the Singapore skyline at its best. Click save