12 Things To Do In Singapore With Kids
Published by:

Bounce
30 June, 2022
Singapore is a tiny country that has just about everything you need for a fantastic holiday. Sometimes referred to as 'instant Asia' because it combines different aspects of so many different cultures from across Asia and around the world, Singapore may be the ideal introduction to the world's most populous continent for adults and for kids alike.

Singapore has such a lively and unique vibe that kids will have a great time exploring. And with all the incredible food there is to try in this small nation, you can spend a long time just getting to grips with Singapore's culinary scene. But sooner or later, you're going to need to find something more entertaining to keep the kids engaged. Luckily, Singapore has plenty of interesting things for families to do.

Drop off your bags at a luggage locker in Singapore, and you'll be ready to enjoy the very best of Singapore with kids. Whether you choose to spend your days relaxing on the beach or enjoying incredible theme parks, you won't run out of fun things to do when you visit Singapore with kids.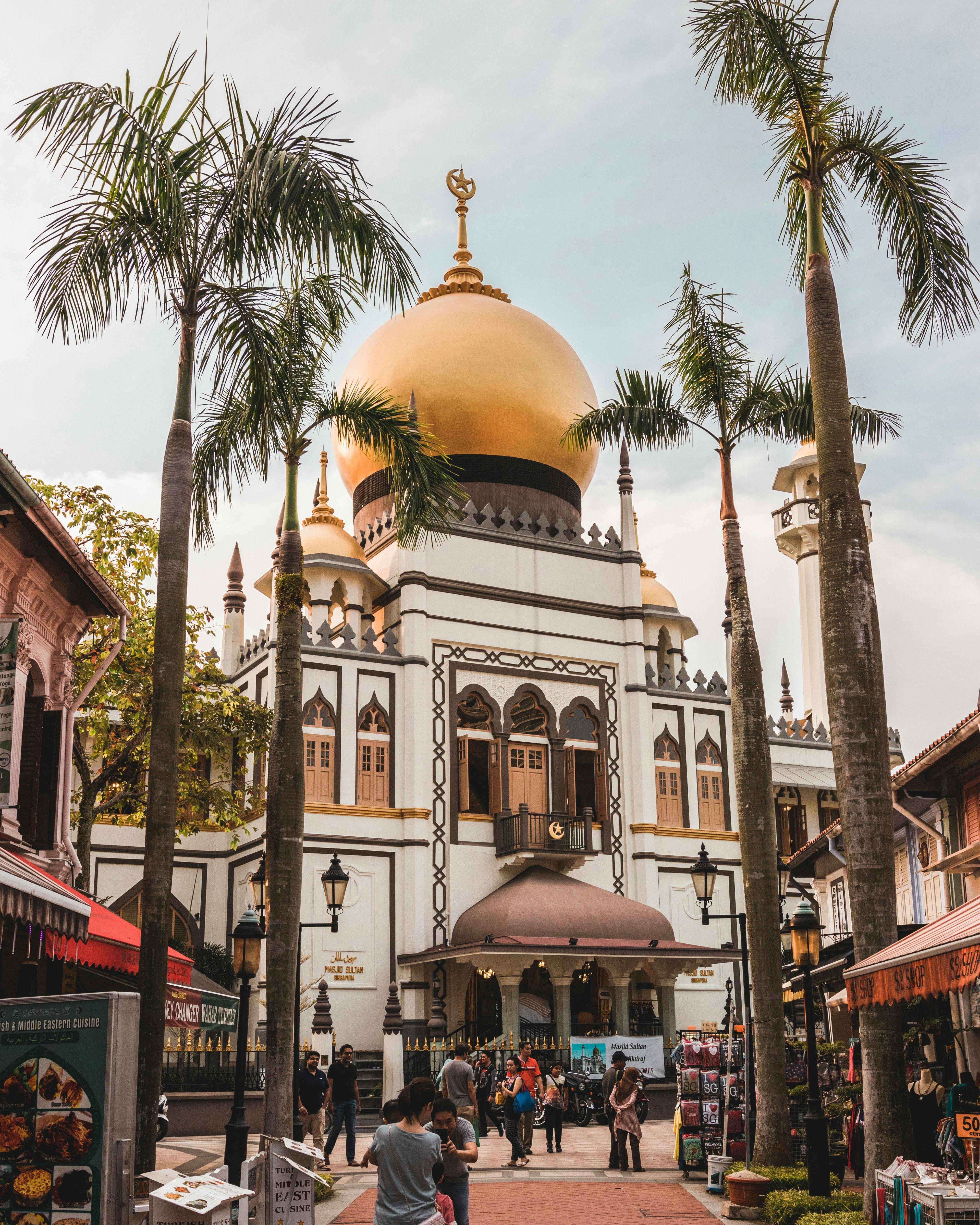 Singapore Zoo
The zoo may seem like an obvious thing to do with kids. And it is. But sometimes, the classics are classics for a reason.

Meeting the animals at Singapore Zoo will be a thrill for younger kids, and even older children may get something out of the experience. As well as being home to nearly 3,000 animals, including lions, giraffes, and elephants, the zoo has lots of programs to keep families engaged. You can feed many of the animals at feeding times, and there are animal shows that keep you entertained while learning more about the fascinating creatures that call the zoo home. Plus, the river safari takes you through the world's largest freshwater aquarium to meet the fascinating animals of the Amazon basin before journeying along a simulated Yangtze River to see pandas. These will definitely be more interesting than the local Singapore River, even though it too has its merits.

Singapore Zoo also offers a Night Safari where you can hike trails and encounter some nocturnal creatures you might otherwise never get to see. There's even an option to camp out at the zoo and spend the night with the animals.

Singapore Zoo is as impressive and unique as the rest of the city. And while a visit here doesn't come cheap, at $48 for an adult ticket and $33 for kids, you can always balance your budget by trying some of the best free things to do in Singapore on other days to keep your expenses down.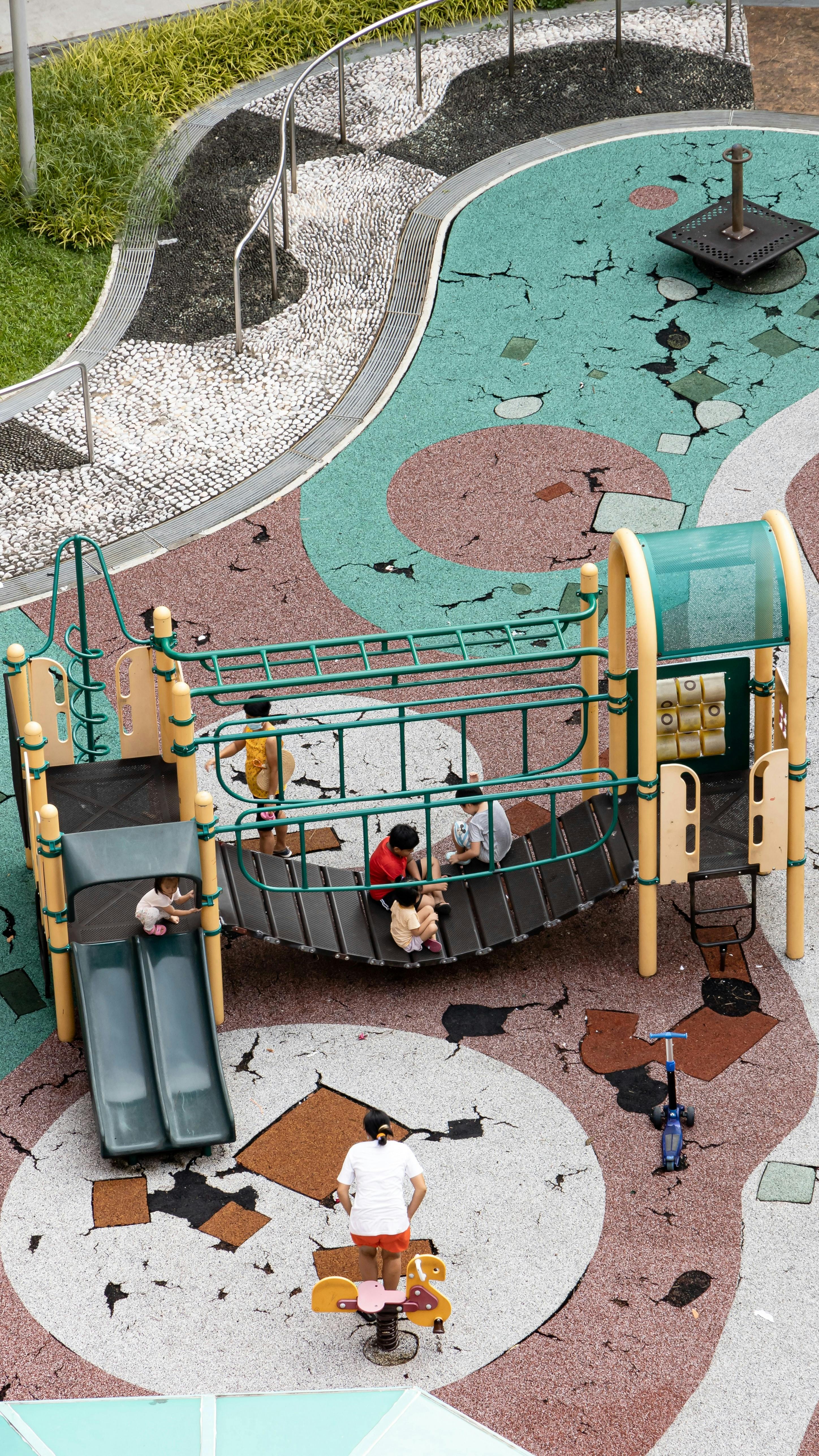 Singapore Cable Car
Kids love getting up high to get a bird's eye view. And there's no better way to see Singapore than from the sky on the Singapore cable car.

The cable cars take you from Mount Faber station on the mainland all the way to Sentosa Island, giving you views of some of Singapore's most iconic landmarks along the way, including Marina Bay Sands, Gardens by the Bay, and more.

Singapore cable car is an attraction all by itself, but it's also part of the wider group of attractions you'll find in this area of the city. So don't neglect to come here when you visit Singapore with kids to take part in some of the most fun activities the city has to offer.

Sentosa Island
Sentosa Island is one of the most popular tourist destinations in Singapore, and it's easy to see why when you visit with kids.

This resort island has something for everyone, from incredible beaches to a Tiger Sky Tower that offers panoramic views over the city. Plus, there are great options for food and drink, including a Hard Rock Café if your kids are fans of the franchise.

For an extra special treat, take the cable car to Sentosa Island to ride on the S.E.A Aquarium Luge which will give you fantastic views over the aquarium as you zip down the slopes.

Sentosa Island is home to so many attractions that you could spend days here and never run out of things to do. With some of the biggest resorts in Singapore located here, including the futuristic wonderland of Gardens by the Bay, you'll find so many fun things here that the hard part will be convincing the kids to leave when it's time to go.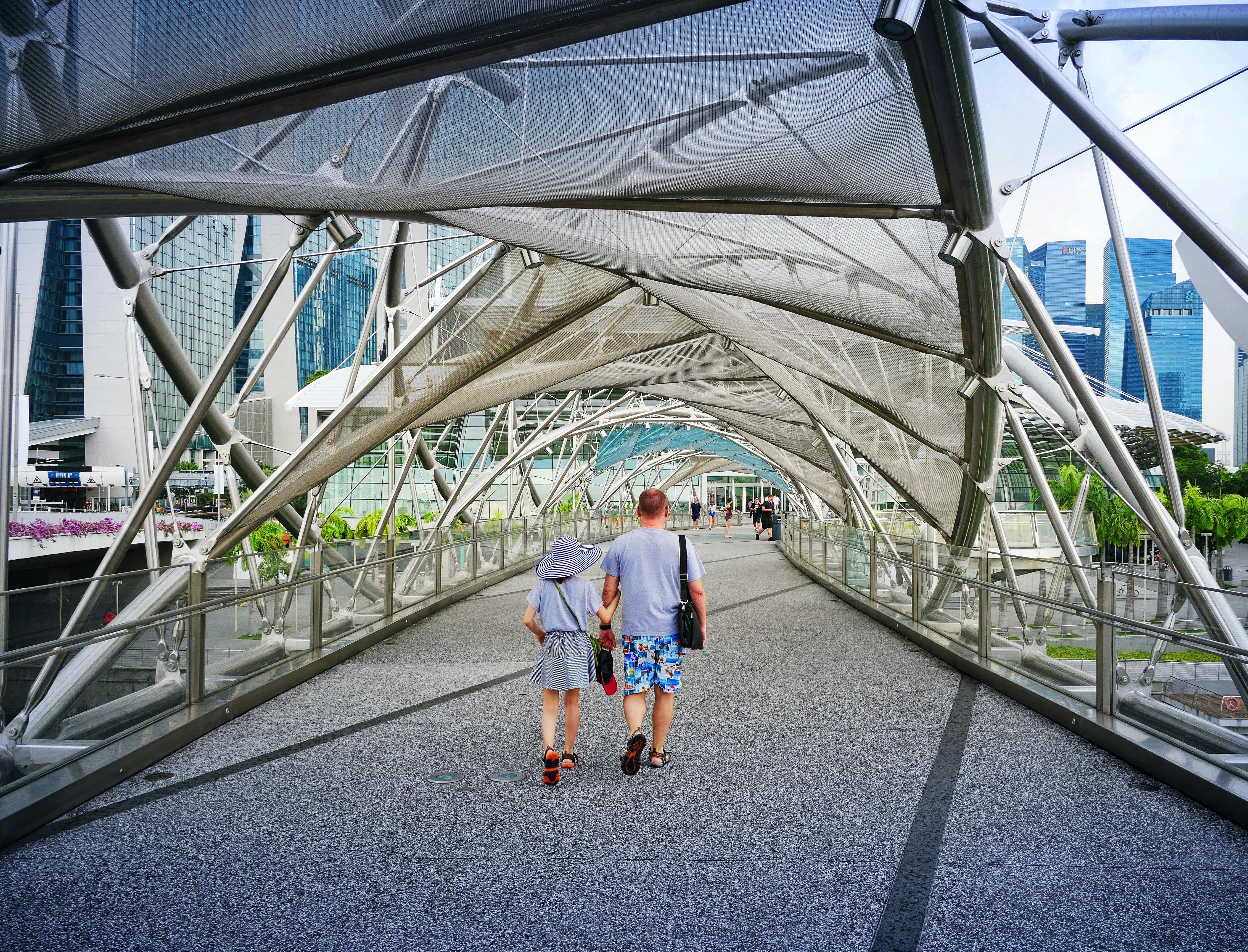 Universal Studios Singapore
Located on Sentosa Island, this theme park brings movie magic alive in a way that will appeal to all age groups, including adults. Sure, visiting a theme park may not be the most culturally authentic thing to do when you visit Singapore. But it is guaranteed to put a smile on the faces of the kids, so it might be worth visiting Universal Studios Singapore for that reason alone.

There are seven movie-themed zones at Universal Studios Singapore, each with its own rides, attractions, and shows based on some of the most popular movies and TV shows around. From TRANSFORMERS The Ride: The Ultimate 3D Battle to Enchanted Airways, a Junior Roller Coaster inspired by Shrek, there's something here for everyone.

With ticket prices starting at $79 for adults and $59 for kids, a visit to Universal Studios Singapore doesn't come cheap. But if you're looking for a fun day out that the whole family can enjoy, it's definitely worth the cost.

Marina Bay Sands
If you want to treat the kids to a truly unique experience during your stay in Singapore, then head to Marina Bay Sands.

This iconic hotel and casino complex is home to the world's largest rooftop infinity pool, which offers stunning views over the city. And if that's not enough to impress the kids, they'll also love checking out the huge collection of shops, restaurants, and bars on offer here.

While you're at Marina Bay Sands, make sure to take the kids to see the spectacular Marina Bay Sands light show that takes place every night at 8 pm. This free show uses a combination of lights, music, and water fountains to create a truly magical experience that will stay with them long after your trip to Singapore is over.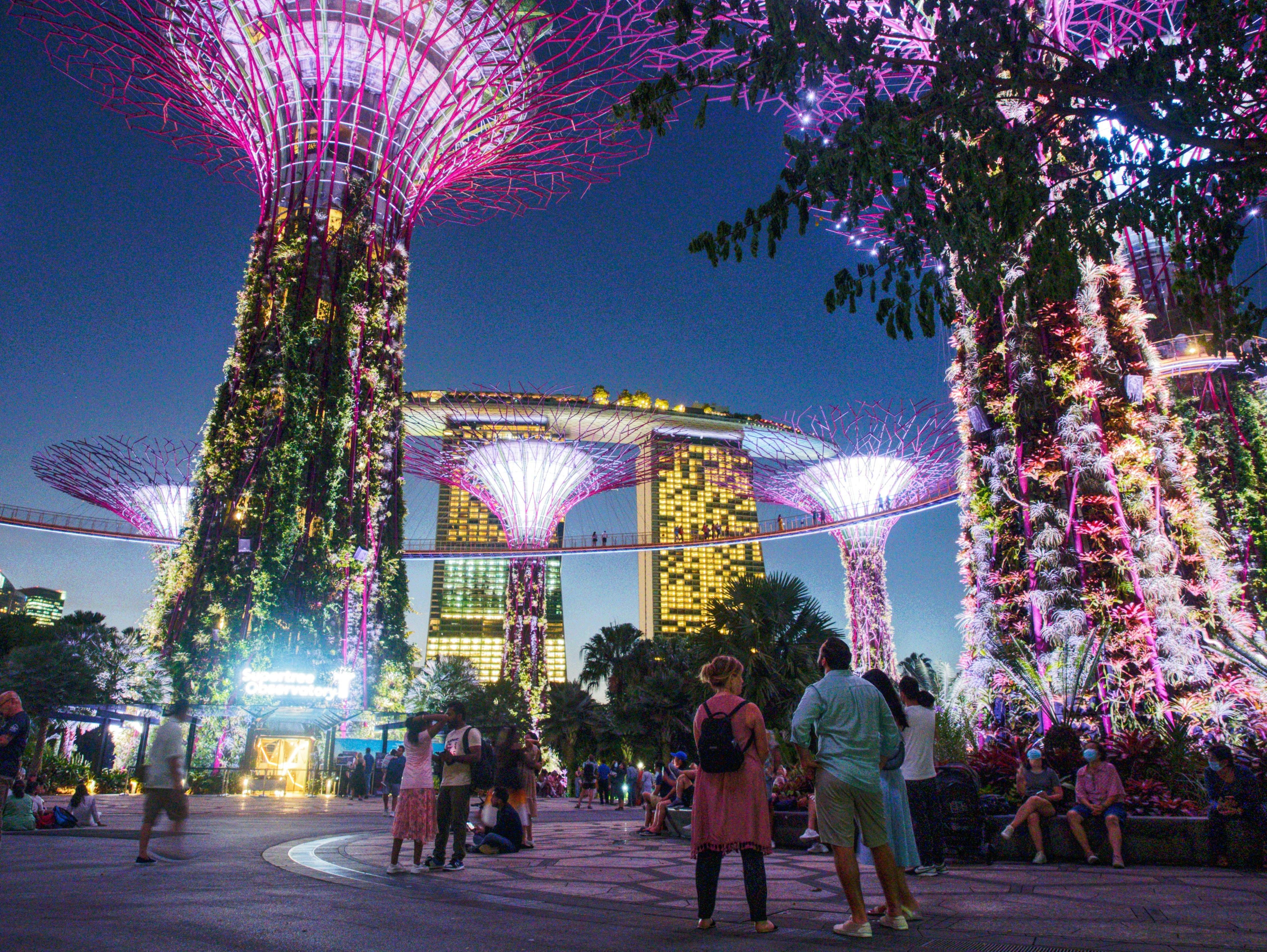 Adventure Cove Water Park
When the mercury starts to climb in the Singapore summer, the city's many beaches are a great place to go. But if you want a more exciting way to cool off, Adventure Cove Water Park is an excellent option to have.

This water park is packed with thrill rides and slides, including an intense raft ride that drops you from a height of almost 30 meters. For something a bit more relaxed, the Rainbow Reef is a great place to snorkel and see tropical fish up close.

There's also a dedicated kids' play area with more gentle rides and slides, making Adventure Cove Water Park the perfect place to spend a hot day in Singapore with kids.

Jurong Bird Park
As one of the largest bird parks in the world, Jurong Bird Park is a must-visit for any animal lover. With over 5,000 birds from 400 different species, this park is home to some of the most exotic and beautiful birds you'll ever see.

The highlight of any visit to Jurong Bird Park is the Penguin Coast exhibit, where you can see penguins swimming and playing in their natural habitat. There's also a chance to feed them here, which is sure to be a hit with the kids.

Other animal encounters at Jurong Bird Park include the chance to meet parrots, flamingos, and hornbills up close. There's also a Dinosaur Descendants exhibit where you can learn all about these fascinating creatures.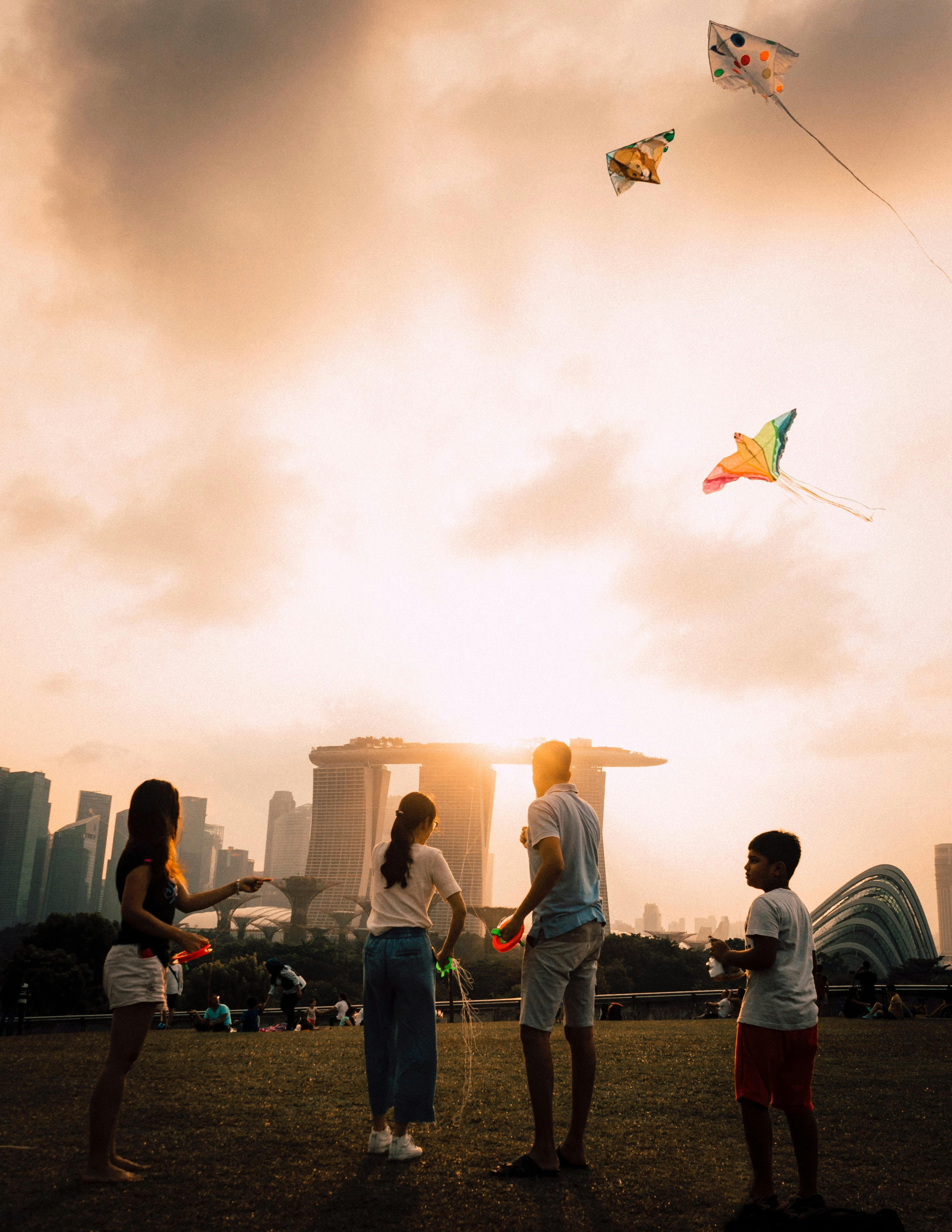 Trick Eye Museum
You may not think that kids and museums go together. But Singapore's unique Trick Eye Museum is an exception.

This museum uses a combination of 3D art and optical illusions to create an interactive experience that will capture the imagination of kids and adults alike.

There are over 80 different exhibits to explore at the Trick Eye Museum, each with its own unique theme. Highlights include a boat that appears to be sinking into the ground and a giant panda that you can climb inside.

This whimsical wonderland is great for younger children, but older kids will also enjoy the unique opportunities for selfies the optical illusions here create, boosting their social media feed and giving them amazing pictures to show off to their friends. That's what makes this one of the best museums in Singapore for families of all ages.

Jacob Ballas Children's Garden
Located within the Singapore Botanic Gardens, the Jacob Ballas Children's Garden is a great place to take kids for a day of fun and learning.

This garden is designed specifically for children, with plenty of play areas, gardens, and educational exhibits to enjoy. There are also regular events and activities held here, such as storytelling sessions and plant-themed arts and crafts. And best of all, entry to the Jacob Ballas Children's Garden is free, making it a great option if you're looking for budget-friendly things to do in Singapore with kids.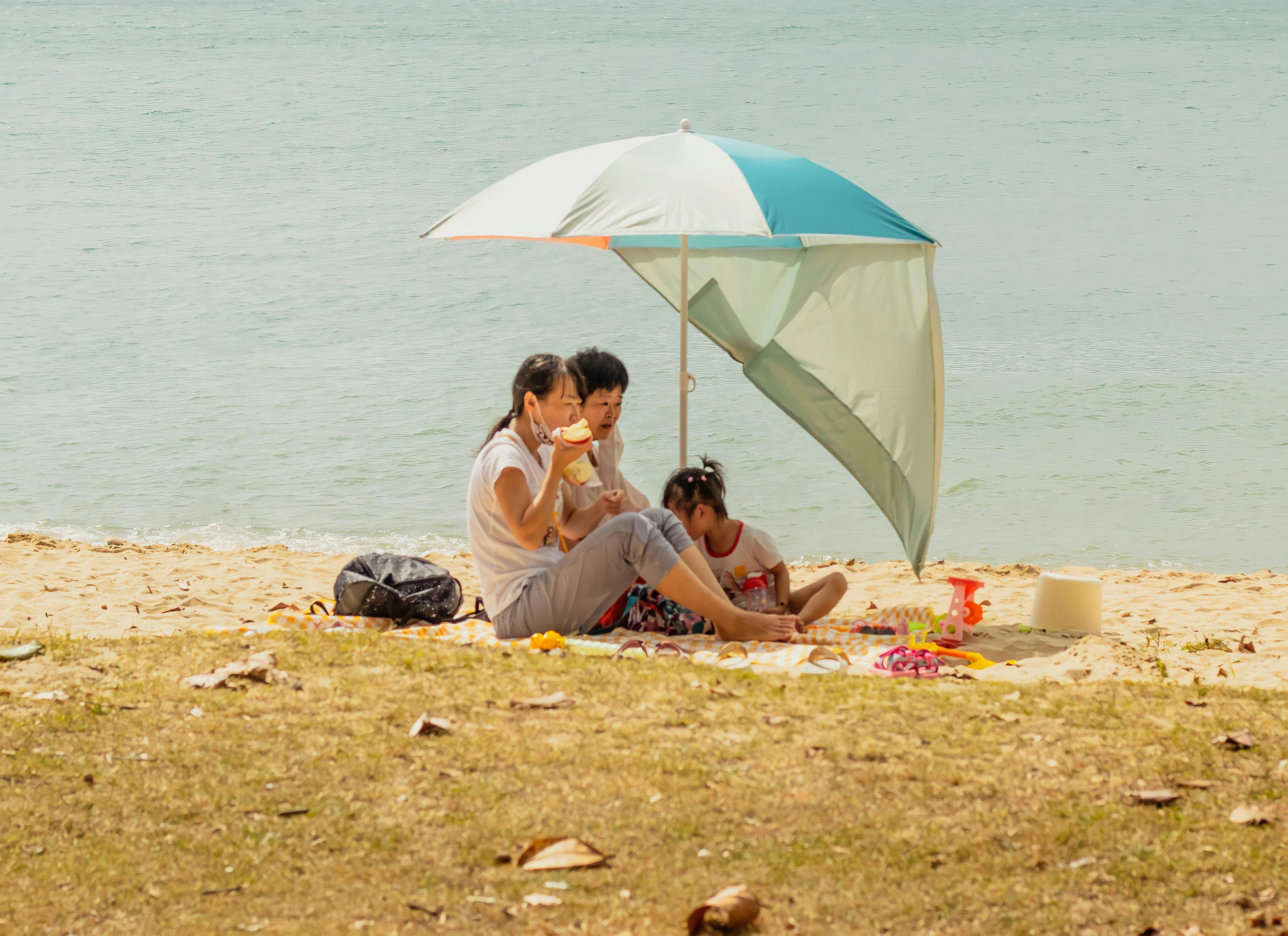 Snow City
If you're looking for things to do in Singapore with kids, Snow City is a great option. This indoor snow park is a great place to play and have fun, no matter what the weather is like outside.

There are plenty of slides and other attractions for kids to enjoy, as well as a dedicated area for younger children. And when you need a break from the cold, there's also a cafe on site.

Snow City is the perfect place to take kids for some winter fun, even if you're not planning a trip to the snow-capped mountains any time soon.

S.E.A Aquarium
Located on Sentosa Island, the S.E.A Aquarium is one of the largest aquariums in the world. With over 100,000 marine animals on display, this aquarium is home to an incredible variety of sea life.

Kids will love exploring the different habitats here, from the Open Ocean to the Tiger Shark Exhibit. They'll also get a kick out of the Discovery Touch Pool, where they can touch stingrays and other gentle creatures. And if that's not enough to keep them entertained, there's also a 4D theatre showing educational films about life under the sea.

The S.E.A Aquarium is a great place to spend a day with kids, especially if they're interested in animals and marine life.

Singapore Flyer
For a bird's eye view of Singapore, take a ride on the Singapore Flyer. This giant Ferris wheel is 165 meters tall, making it one of the tallest in the world.

Riding in one of the air-conditioned capsules, you'll get stunning views of Marina Bay and the surrounding cityscape. The Singapore Flyer is a great activity for kids and adults alike. And if you time your visit right, you can even watch the sunset from up high.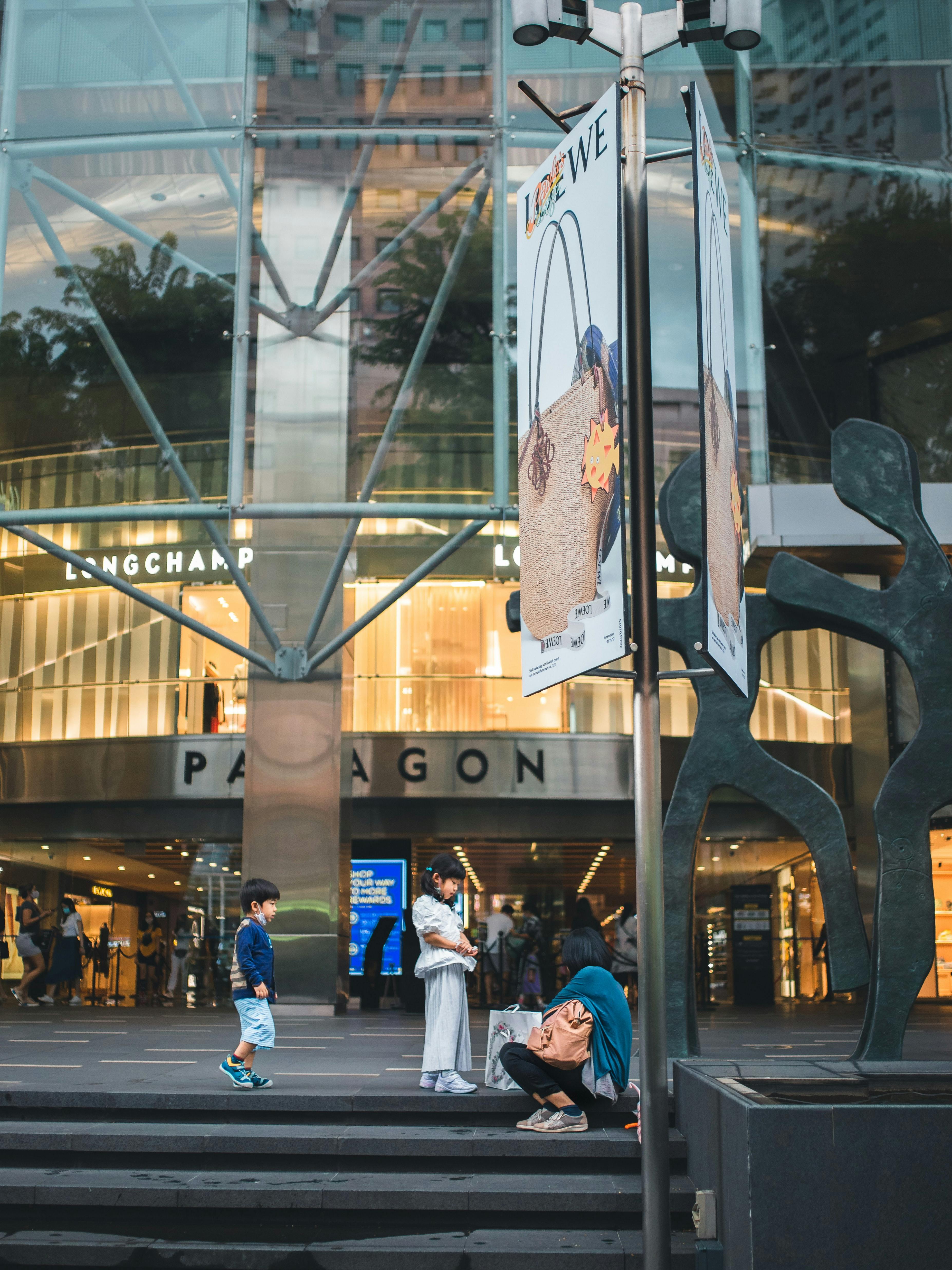 What are the best family activities in Singapore?
With all the fun things there are to do when you visit Singapore with kids, it's hard to pick just a few. Even this list is far from comprehensive, and as you explore the city, you'll find some incredible things for the entire family to do, whether it's a major tourist attraction or something as simple as a bike ride around East Coast Park.

However, given the astonishing range of animals and the effort they go to to create a fun and enriching experience for everyone, Singapore Zoo is hard to beat, especially if your kids like animals. The River Safari and the Night Safari are unmissable things to do if your budget allows, and they'll create memories your kids will cherish forever.

And whether you like it or not, Universal Studios is undoubtedly one of the best things to do in Singapore with kids. Not just because the kids will love it, but because parents probably will too. If you came to Singapore to expose your kids to fascinating Asian culture, this isn't the place to do it. But it is certainly a location that will put a smile on everyone's face.

Of course, Universal Studios is located on Sentosa Island, and there's so much to do here that you could probably spend your entire holiday on the island and not feel you missed out on anything.

Ultimately, whatever you and your kids are into, chances are good you'll find fun things to do in Singapore with kids. With attractions like Singapore Zoo, Snow City, and the S.E.A. Aquarium, you'll find more than enough to keep you busy.