3 Days in Toronto: Everything You Should Know
Published by:

Bounce
19 September, 2022
The capital of Ontario, Toronto, is the largest and one of the warmest cities in Canada. It's a vibrant city that loves to celebrate its diversity through multicultural events, celebrating food, dance, art, and music from around the world. No matter where you come from, you'll be able to maintain a connection to your unique culture in this city.

If you only have 3 days in Toronto or less, you'll want it to be fun and memorable. Fortunately, you'll never have any dull moment in the city. There's no shortage of exciting things to do here, from wandering the lively streets of Kensington Market to enjoying shopping opportunities in the Distillery District. Stop by the city's most iconic architectural landmark, the CN Tower, or discover one of the country's largest collections of fossils in the Royal Ontario Museum.

The city center is easy to navigate, offering a myriad of excellent attractions just within walking distance of each other. It's also well-connected by public transportation, so you don't have to rent a car to get to places. Its public transit provides the most cost-effective and convenient ways to get around the city and beyond.

How you spend your 3 days in Toronto is up to you. But if you need a guide, we've prepared a Toronto itinerary to help maximize your experience and make the most of your visit. Before heading to your first destination, store your morning shopping or heavy backpack at a reliable Toronto luggage storage spot. It's a great way to keep your bags safe and explore the city without any burden.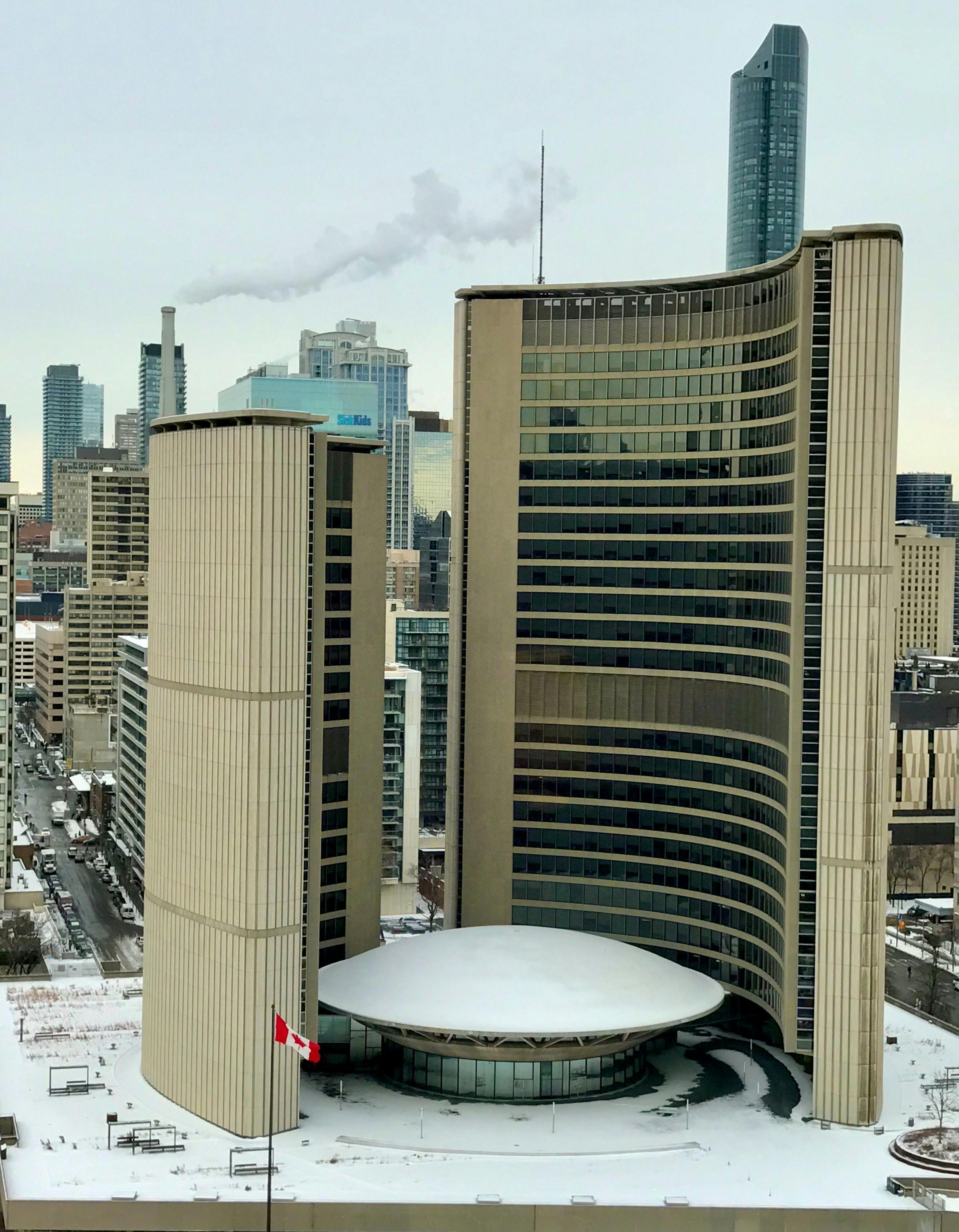 Toronto itinerary - Day 1
Morning Stroll to Downtown Toronto
There's no better place to start your 3 days in Toronto than exploring the heart of the city. Whether you're looking to immerse yourself in its diverse culture, experience the hottest nightlife, or get lost in the city's top attractions, its downtown core has everything to help tick off your bucket list.

Start your adventure at the Royal Ontario Museum, a large museum in central Toronto. Established in 1912, the museum now features over 6 million artifacts, making it the largest museum of world cultures and natural history in Canada. It covers the known and some of the unknown history of the ancient world civilizations, including Rome, Greek, East Asia, America, and Africa.

From the museum, take a 12-minute car ride to the CN Tower. Also called Canadian National Tower, this tower stands out among the dazzling Toronto skyline. You can appreciate the building from the ground or take a trip up to a restaurant or one of the observation areas for breathtaking views. If you're feeling brave and looking for some adventure, try the EdgeWalk experience. At 1,168 feet (356 meters), EdgeWalk is the country's tallest skyscraper.

There's no way you should visit the CN Tower and not check out Ripley's Aquarium next door. It's a highlight of the city, featuring over 20,000 animals and 450 species. It opened at the end of 2013 and has become a favorite tourist destination, especially for those who visit Toronto with kids.

Your morning in Downtown Toronto doesn't have to be all towers and glass. It also includes smaller communities and pedestrian-friendly neighborhoods you can explore on foot. Don't be afraid to go off the beaten path and discover hidden gems.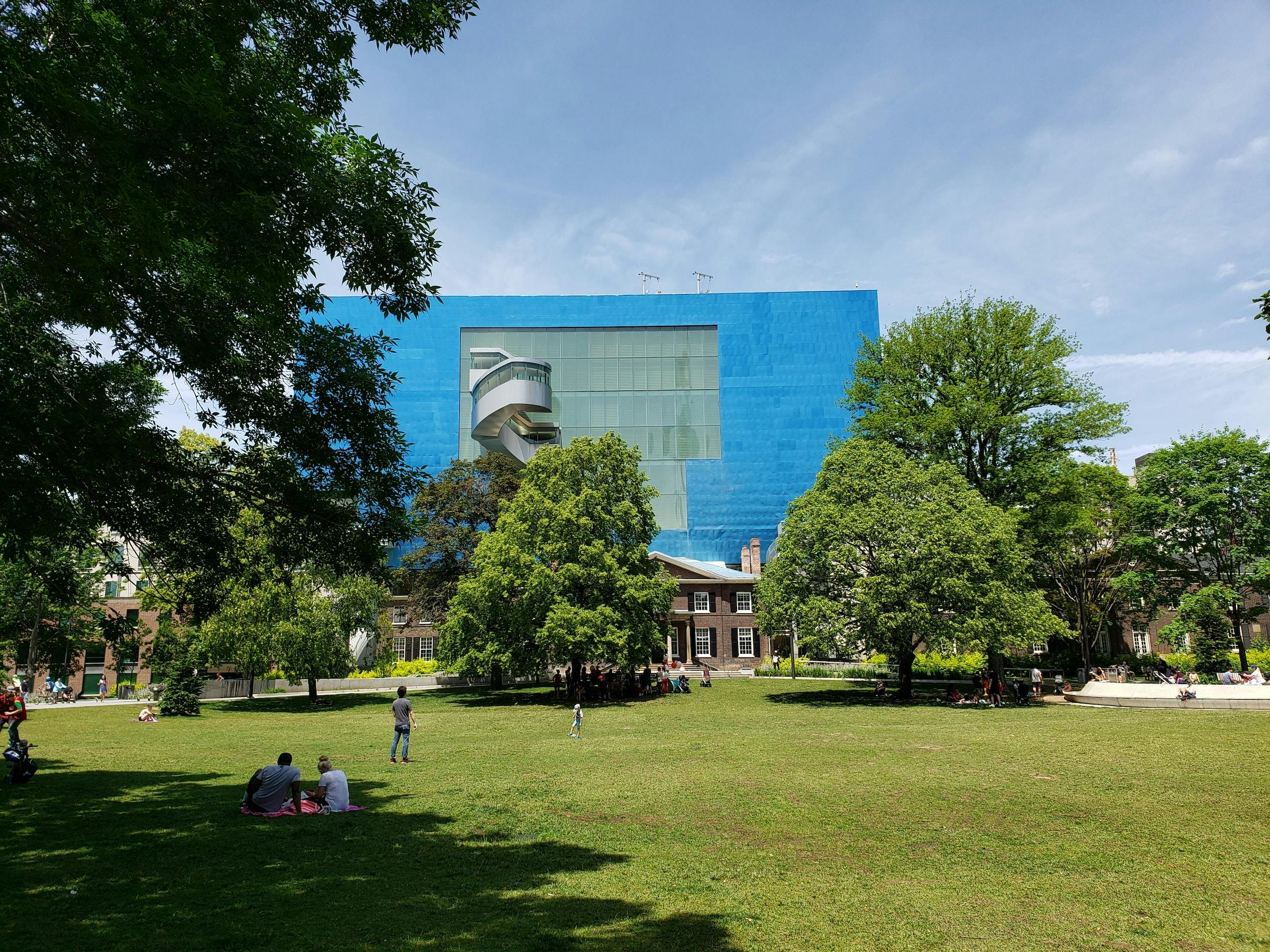 Afternoon Trip to Kensington Market and Chinatown
Stop by the Kensington Market for a delicious lunch before resuming your downtown stroll. This old world market is the city's cultural mecca brimming with eclectic vintage shops, a charming blend of restaurants, boutiques, and specialty stores. You'll feel right at home here due to its multicultural and bohemian vibe.

Whether you're craving Mexican, Asian, Tibetan, or American, many restaurants and cafes at the market offer a festival of choices to satisfy your appetite. It also has natural food stores and vegetable and fruit stands if you're looking for fresh, locally-grown produce to buy. Its colorful mix of restaurants and shops perfectly reflects the multicultural diversity of Toronto.

South of the Market is one of the world's largest Chinatown areas. It's a great place to delve deeper into the Asian community in Toronto and enjoy authentic Thai, Chinese, Vietnamese and Japanese cuisines. While in the area, visit the Art Gallery of Ontario, one of the best and biggest art museums you'll find in North America. And if you still have time, head to Queen Street West, the center of the city's best cafes, restaurants, boutiques, galleries, and street art.

Evening at Nathan Phillips Square
Before the day ends, go to Nathan Phillips Square. Located at Queen Street West, in front of Toronto City Hall, Nathan Phillips Square is one of the city's most celebrated attractions and its most famous ice rink. It's set in a beautiful urban backdrop of twinkly lights and a massive holiday tree for a more magical memory on ice.

Even if you don't skate, a winter night here provides exciting entertainment, watching skaters and the dazzling lights and enjoying the music. You can take a picture with the Toronto sign and see the old city hall.

The Square is a family-friendly space you can visit year-round. The elevated walkway is open in the summer months while skating facilities are available in the winter. For the rest of the season, the Freedom Arches are a gorgeous sight up close. Other incredible elements that make it a must-visit destination include the Peace Garden, a piece of the Berlin Wall, and several monuments, sculptures, and works of art.

Since the Square is located in the downtown district, you'll find plenty of options for restaurants and eateries nearby. The Keg Steakhouse & Bar is open until 2 a.m., whereas the Earls Kitchen + Bar will serve you until 1 a.m. There are also cafes and a noodle bar.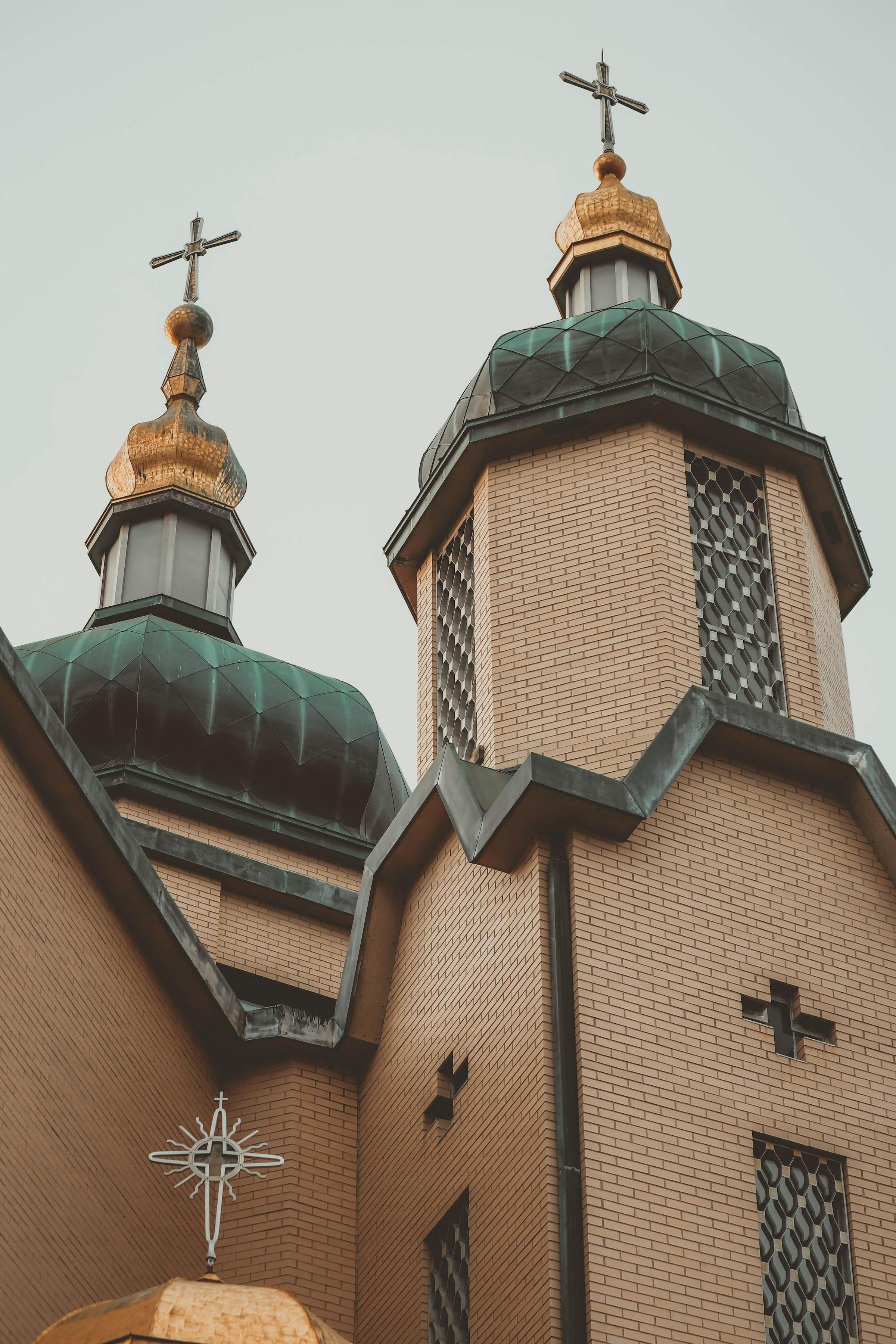 Toronto itinerary - Day 2
Morning Coffee at the Harbourfront Centre
On the second day of your 3 days in Toronto, enjoy a hearty breakfast with a nice cup of coffee at one of the cafes on Toronto's waterfront. Located along the banks of Lake Ontario, Harbourfront Center is a ten-acre attraction that offers engaging experiences, relaxation, and fun to locals and visitors.

Abandoned warehouse spaces have been converted into an art gallery and theaters to celebrate culture, ideas, and contemporary arts. It comes alive in the summer with special events and festivals and becomes a favorite tourist destination in the winter months, with an outdoor skating rink, performance spaces, and indoor exhibition. There are also scenic walking trails and lines of shops and restaurants to hang out and dine.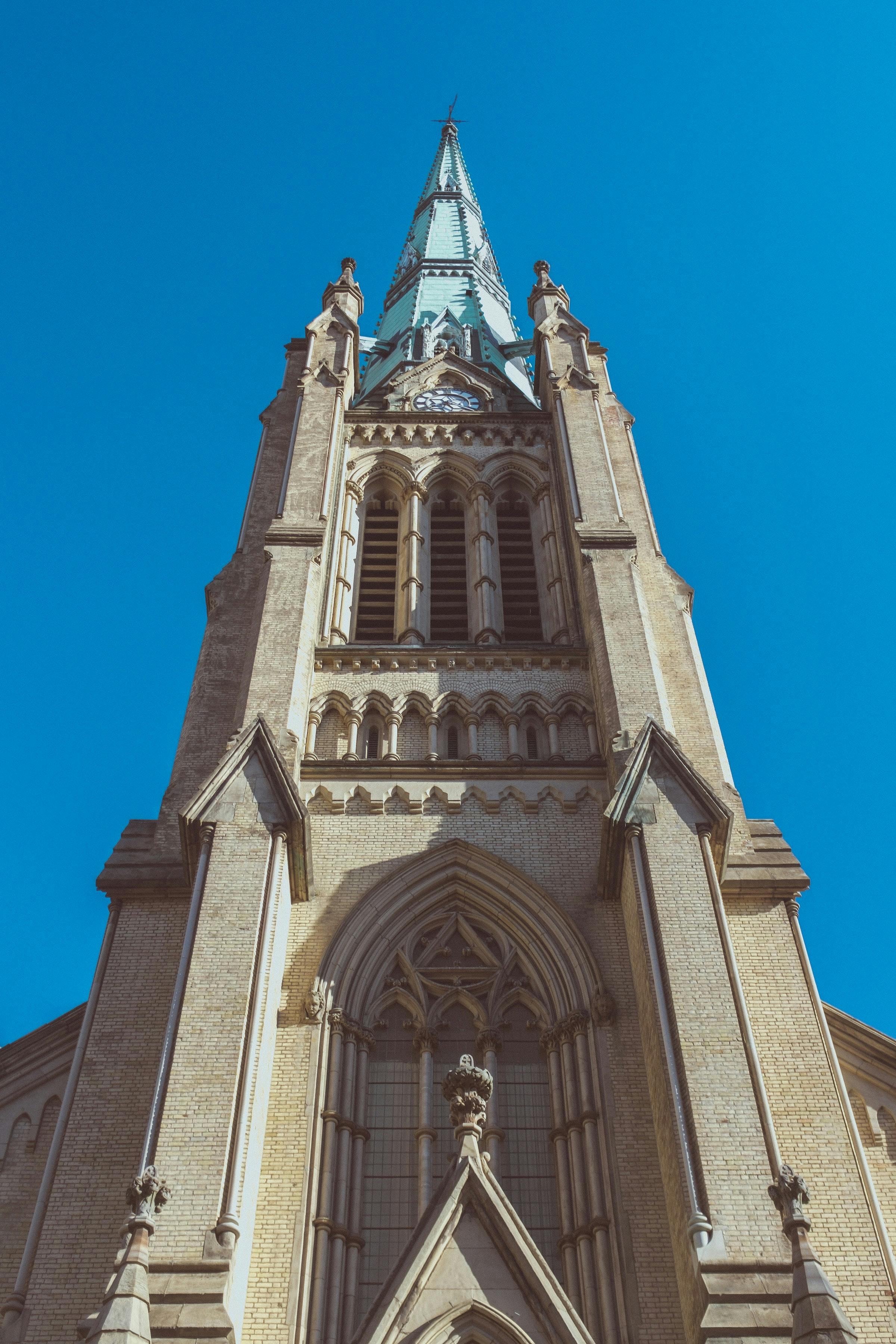 Afternoon Adventure to the Toronto Islands
From the ferry docks at the city's waterfront, take a ferry to one of the stops on the Toronto Islands. No matter what time of the year you visit Toronto, the islands should always be part of your 3-day Toronto itinerary.

Just a short ferry ride from the city center, Toronto Islands will give you a relaxing respite from the hustle and bustle of the country's largest city. This network of islands will get you close to nature and provide an unprecedented experience. And if the weather is pleasant, you'll be rewarded with a view of the breathtaking Toronto skyline.

You'll have plenty of opportunities for sailing, swimming, rowing, kayaking, and other water adventures. Besides the swimming beaches, the islands serve as venues for various open-air events in the summer. There are also nature paths, grassy fields, a theater, sports facilities, and a lot more. Kids and adults of all ages can always find something to see and do on the island.

Evening Tour to the Distillery District
Also called the Distillery District, the Distillery Historic District is a wonderful place to explore during the day and interesting to tour at night. It features a collection of bars, shops, studios, distilleries, restaurants, an array of art installations, and art galleries housed in Victorian industrial architecture combined with the 21st-century design.

You'll feel like stepping into the past as you walk along its cobblestone streets. It opened in 2003, and the District is now widely regarded as the country's premier culture, arts, and entertainment destination you shouldn't miss in your Toronto itinerary.

Dine at one of the restaurants, taste award-winning dishes, and enjoy a night out at a bar with your friends. You can also watch live performances and events or shop until you drop at over 40 shops and boutiques in the District.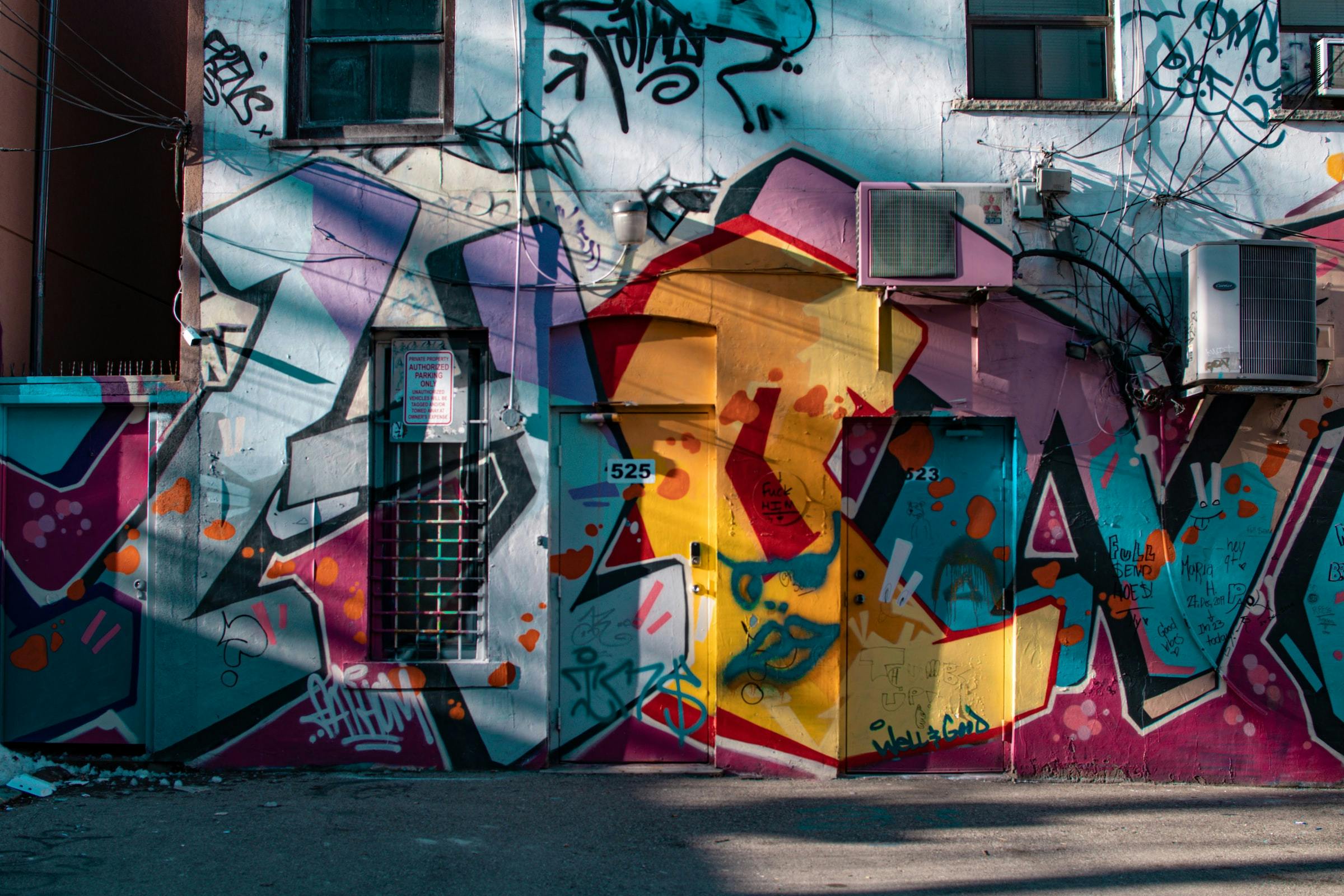 Toronto itinerary - Day 3
Morning Visit to Toronto Zoo
You can't visit Toronto and not discover one of its chief attractions, the Toronto Zoo. Since you're on the final day of your 3 days in Toronto, take the time to explore the zoo and its outstanding animal exhibitions. It houses animals from all over the world, including Africa, Indo-Malaya, America, and Indo-Pacific. You'll also see rare and unique creatures, like the albino lions, golden monkeys, Australian native koalas, and Tasmanian devil.

It's a family-friendly zoo where your little ones can enjoy numerous adventures and attractions. These include a Zoomobile ride, greenhouse tour, TundraAir Ride, carousels, and more. Adults can fly down a high-speed zipline at a seasonal Wild Rouge Zipline & Canopy Tour or sleep under the bright stars in the African Savanna.

Afternoon Shopping at St Lawrence Market
After spending your entire morning in the zoo, treat yourself to a fun retail therapy at St. Lawrence Market. Situated in the city's historic Old Town, the Market is home to a large variety of vendors selling everything, from flowers and food products to vintage and specialty items.

Besides serving as a marketplace, it has also become the City Hall and Toronto's city center. Between 1845 and 1899, the building used to be a permanent jail-house and city hall until it moved to Queen and Bay Streets. Today, St Lawrence Market is one of the notable markets in the area. If you've been touring nearby, it's a wonderful spot to stop in to relax over a cup of coffee.

St. Lawrence Market consists of three buildings – St. Lawrence Hall, the North Market, and the South Market. St. Lawrence Hall is home to numerous retail businesses. It also features the Great Hall, which continues to be the city's favorite site for business and social functions. You'll discover specialty food vendors, artisans, and restaurants at the South Market building. But if you want to buy local produce, cheese, and meat, head to the North Market every Saturday.

While in the area, you might want to check out the Hockey Hall of Fame, just about a seven-minute walk from the market. It's the home of the Stanley Cup and the world's best collection of hockey artifacts. Here, you can play hockey simulation games and purchase hockey merchandise and equipment.

Evening Lights at Niagara Falls
Catch the evening lights at Niagara falls to complete your 3 days in Toronto. It's a must-see destination you can reach by car, taking a bus, a train, or joining a tour. Beginning at dusk every evening, Niagara Falls becomes a magical multicolored masterpiece you can't find anywhere else. Special lights are installed to create a stunning view that will take your breath away.

The illumination display is a feast to the eyes. It features nature-inspired color palettes and movements, including the aurora borealis, sunrise, sunset, and rainbow. The 'Inspired by Nature' display has been part of the Falls' regular nightly illumination. It is also lit in special colors for numerous registered charities to support their cause on particular dates.

If you plan to arrive early, a tour from the city center is an easy and convenient way to see the falls. Most tours provide hotel pickup and drop-off and stop at various points of interest along the way.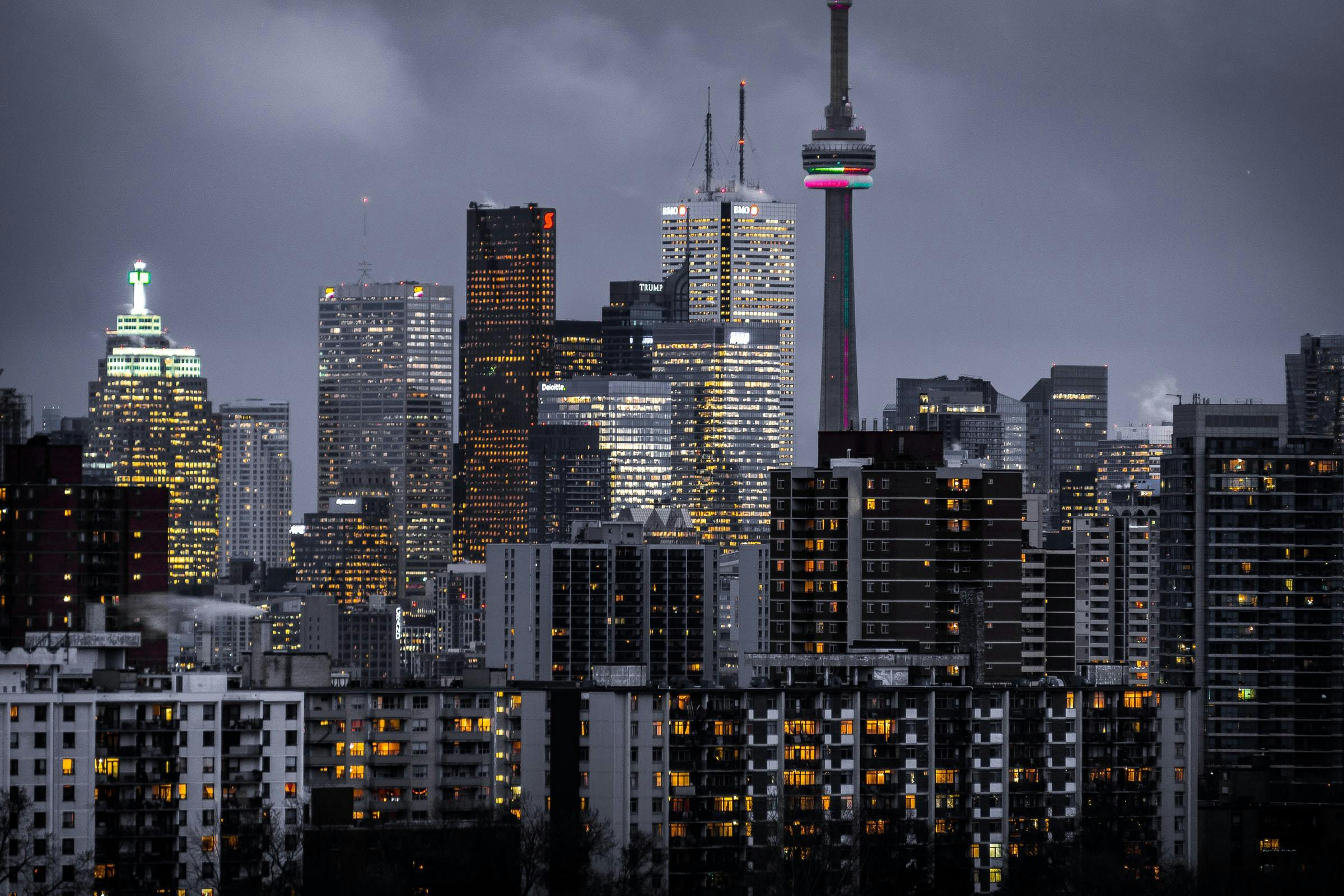 See Toronto Up Close
Ontario's capital city has so much to offer its residents and visitors. Whether you're a first-time traveler or consider it your second home, you'll always find new places to explore and hidden jewels to uncover. But if you only have three days in the city and are looking for a perfect Toronto itinerary, be sure to stop by its major attractions. These include the best museums in Toronto, shopping streets, scenic locations, and countless entertainment areas.

Still planning your visit to Toronto? Check out these guides for more ideas!

Things To Do In Toronto With Kids
Where To Stay In Toronto: The Ultimate Neighborhood Guide
Where To Find The Best Street Food In Toronto