The 9 Best Hikes In Vancouver
Published by:

Bounce
22 February, 2022
Perched on the mountainous western edge of Canada next to the Pacific Ocean, Vancouver is a city blessed with abundant natural beauty. Regularly appearing in lists of the best places to live in the world, Vancouver offers everything from the pristine wilderness on the doorstep of the city itself to the vibrant and cosmopolitan atmosphere of one of Canada's major metropolises. For those who love spectacular hiking trails, Vancouver is an absolute paradise.

As a city located right on the edge of the wilderness, you can explore some of the best hikes in the area without straying far from downtown Vancouver. That way, it'll be easy to head back into the city and enjoy the best brunch in Vancouver. And if you're willing to travel further afield, the options for exploring nature are virtually endless.

Whether you're looking to explore snow-capped mountains, isolated beaches, tranquil lakes, or dense forests, you'll find Vancouver hiking trails to suit you. This is a destination where you absolutely don't want to leave your hiking boots behind. However, exploring the best hikes in Vancouver will be much easier if you're not carrying more than you need to. That's why Bounce provides luggage storage in Vancouver so you don't need to worry about your things while you explore.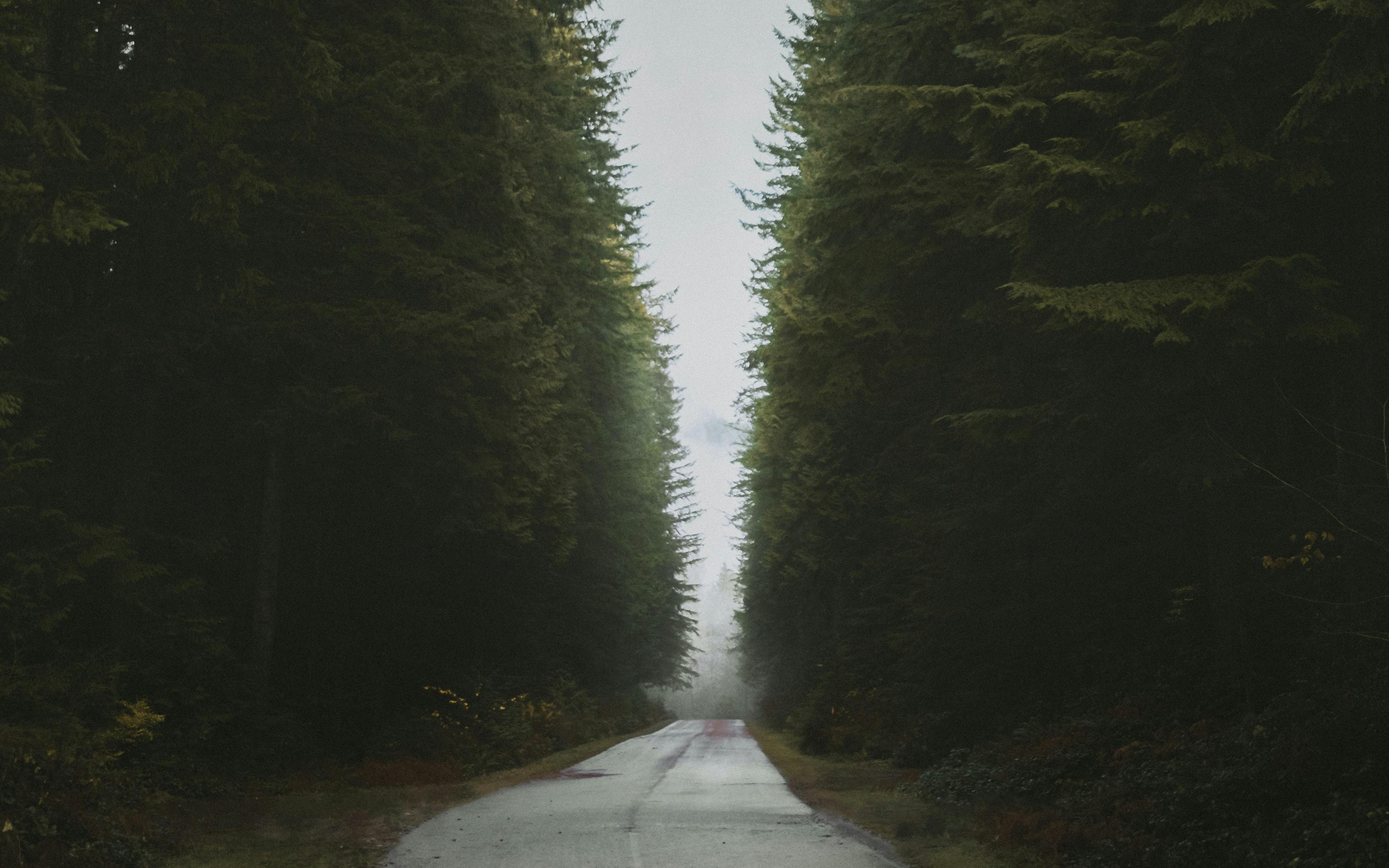 Our Top Hiking Trail Picks in Vancouver
Stanley Park
On a clear day from downtown Vancouver, the glittering snow-capped peaks of the North Shore mountains loom over the city, promising wilderness just on the other side of Burrard Inlet. But the reality is, you don't need to go even that far to get a decent walk. Stanley Park is a 1000 acre urban wilderness that sits on a peninsula jutting out into the Pacific Ocean. It's home to some of the best beaches and best hiking trails in the whole city, making it a beloved icon of Vancouver that is known around the world.

The seawall runs along the water's edge, surrounding the entire park. The 10-kilometer stretch is divided, with one lane dedicated to walkers and the other to cyclists and skaters. Along the way, you'll get stunning views of the mountains of North Vancouver, the dense forest of the park itself, and the ocean. With minimal elevation gain, the seawall is suitable for just about anyone, and in the summer, it operates almost as Vancouver's outdoor living room, where locals and visitors alike come to enjoy their surroundings.

As well as the seawall, the interior of Stanley Park offers more than 27 km of hiking trails that will take you past old-growth forests and isolated lakes. As busy as the park gets, you can almost always find a secluded spot to enjoy the tranquility. The park is also full of urban wildlife like geese, raccoons, and even coyotes, so keep your eyes peeled while you explore.

Best of all, Stanley Park is located within walking distance of downtown Vancouver. Alternatively, you can easily jump on a bus to reach this impressive park if you're wondering how to get around Vancouver.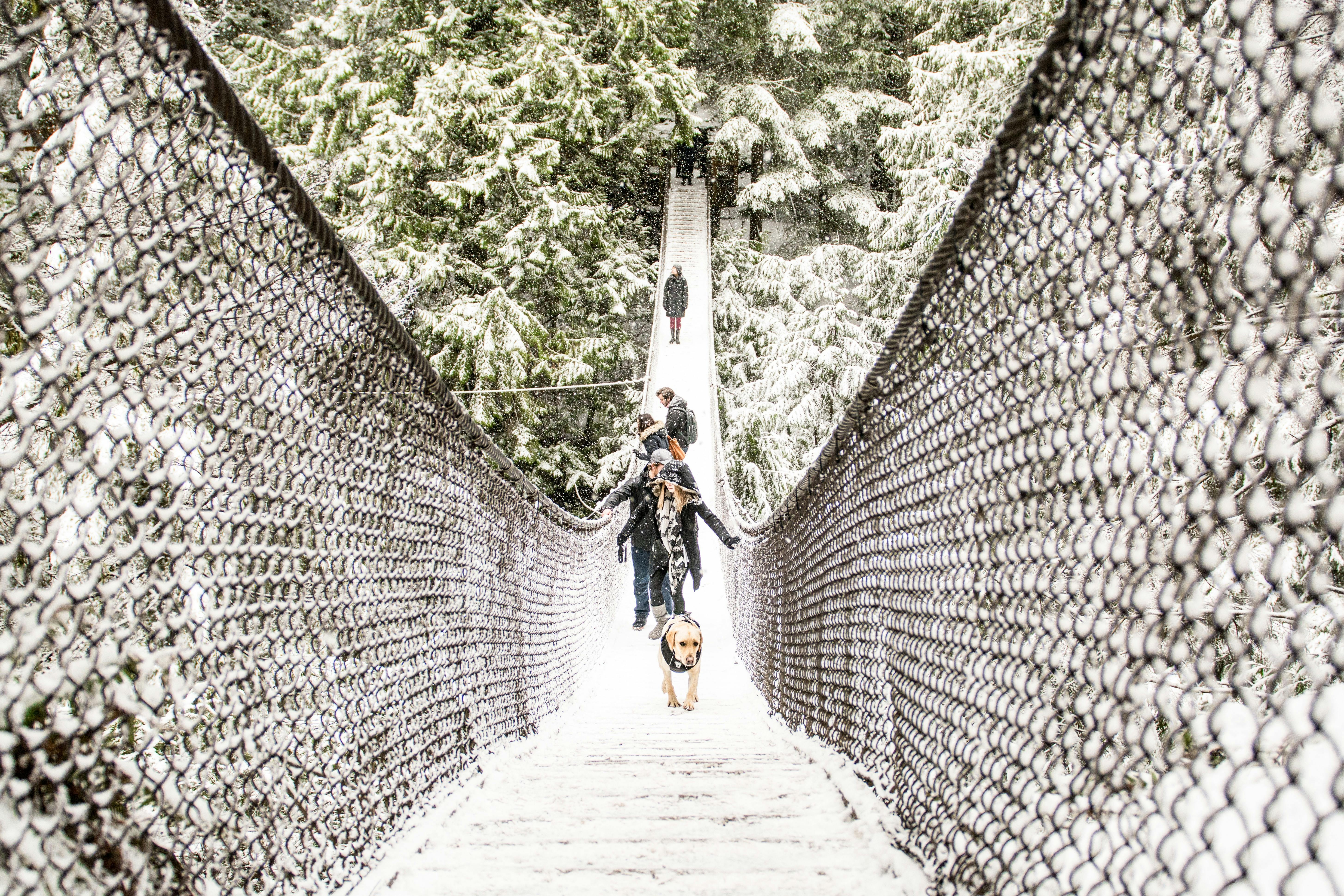 Lynn Canyon Park
One look at the stunning mountains of Vancouver's North Shore will be enough to convince nature lovers they need to explore the area. Easily reached by car, boat, or bus from downtown, the North Shore is an outdoor lovers' paradise and home to some of the best hikes in Vancouver.

Many tourists make the journey to the North Shore to visit Capilano Suspension Bridge. However, Vancouver locals know there's an almost equally impressive place you can visit for free elsewhere in North Vancouver. Lynn Canyon Suspension Bridge is suspended over the rushing and frigid waters of Lynn Creek, and it marks the beginning of a network of hiking trails that travel through some of the most enchanting forest in the Vancouver area. This is coastal temperate rain forest at its best, and the ancient mossy trees of Lynn Canyon will make you feel like you've entered another world. Good hiking shoes are recommended, as you'll encounter the occasional steep climb through cedar, maple, and hemlock trees. During the summer, you can even cliff dive into the rushing water, but be careful, as there are no lifeguards to help you out if you get in trouble. All in all, Lynn Canyon Park is something of a hidden gem and offers one of the best hikes in Vancouver without having to travel far.

Lynn Headwaters Regional Park
Don't let the name confuse you. Lynn Headwaters Regional Park is separate from Lynn Canyon, though the two lie close together in the shadow of the North Shore Mountains. Lynn Headwaters Regional Park is another spectacular park with multiple hiking trails that will take you through what feels like a primeval forest, and perhaps the best-known is the Baden Powell Trail. This lengthy trail covers more than 50 km from the picturesque fjord of Horseshoe Bay to the mountain inlet of Deep Cove, and along the way, it covers some of the North Shore's most spectacular scenery. You can hike this lengthy trail in sections, so you don't have to do it all in one go. Then again, if you like a challenge, you could take on this epic trail for a true West Coast adventure.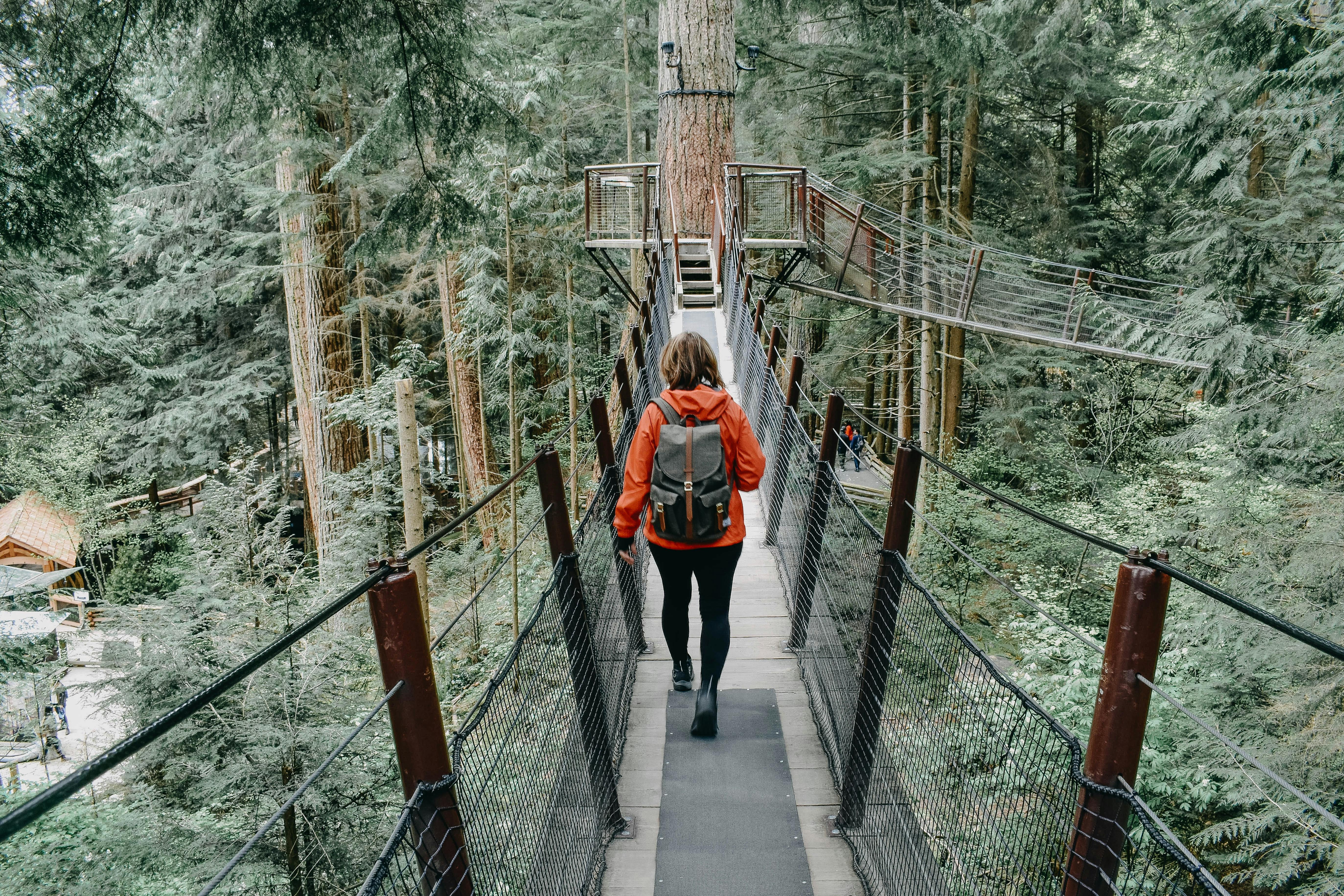 Grouse Grind
Grouse Mountain is one of the surrounding mountain peaks that rise above the city of Vancouver from the North Shore. And the Grouse Grind Trail, sometimes known as Mother Nature's Stairmaster, is arguably the city's most legendary hike. The trail begins at the base of the Grouse Mountain gondola and travels straight up the mountain. Although it only covers around two and a half km, the Grouse Grind has an elevation gain of 853 m or just under 3000 feet. Those in good physical condition can make the journey in around two hours, but the Grouse Grind Trail is strenuous enough to test even experienced hikers.

The reward is incredible views from the top of Grouse Mountain. There's also a restaurant and café at the summit, along with an enclosure for two grizzly bears and occasional falconry shows. If the trail has taken it out of you, you can catch the gondola back to your starting point and give your legs a break. Alternatively, if you really want to test yourself, you can climb back down the mountain unaided and work out a whole new set of leg muscles.

Pacific Spirit Regional Park
Located on the western edge of the city of Vancouver, Pacific Spirit Regional Park is easily reached by car or public transit and offers a surprising oasis of nature so close to the city. This park is home to dozens of hiking trails that run through ancient forests and offer incredible views of the city. The park is also home to some of Vancouver's best beaches, including the legendary Wreck Beach, a clothing-optional beach that has been the heart of Vancouver's counterculture for decades. If you don't feel like letting it all hang out, there are enough hiking trails winding their way through the park to keep you busy for days.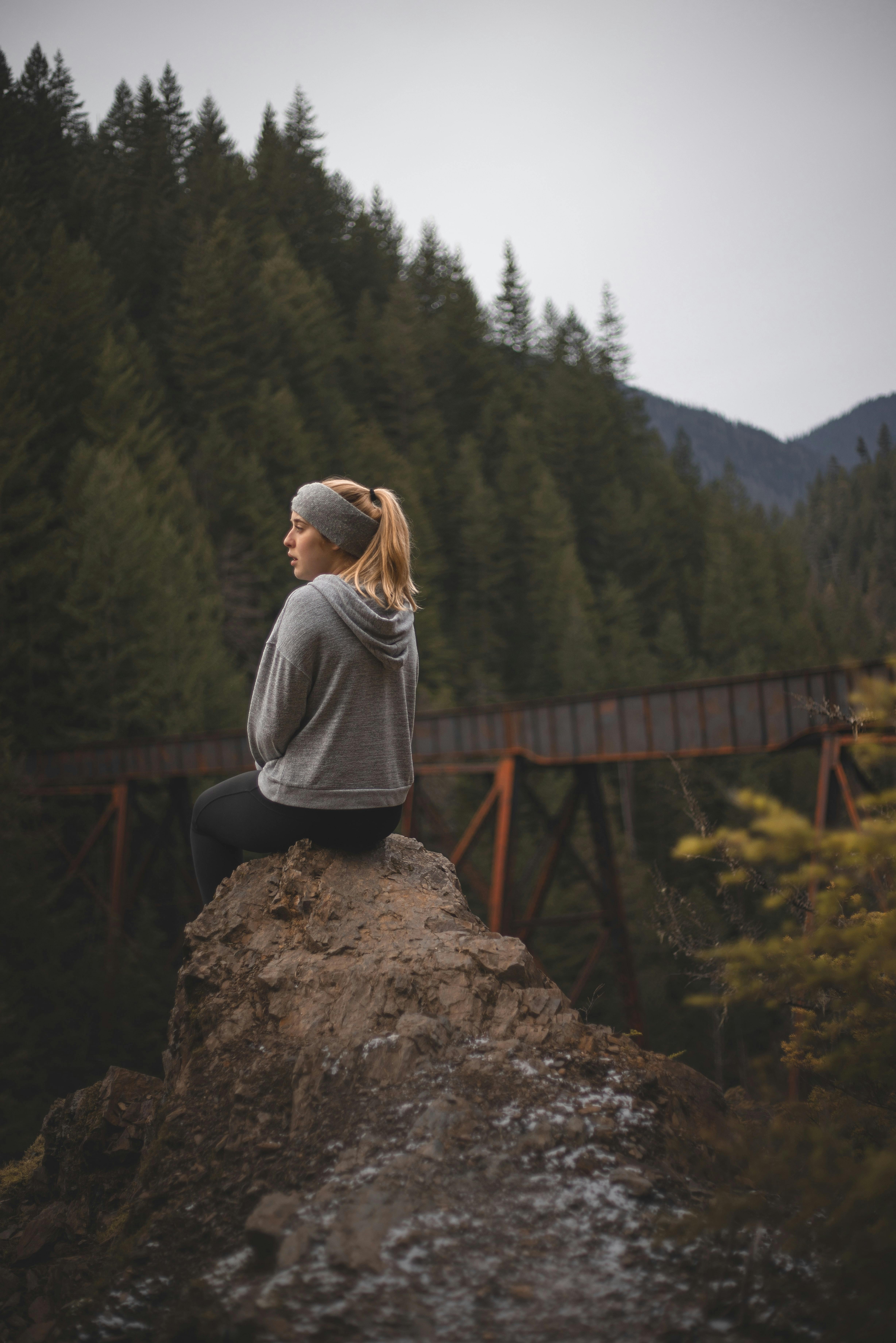 Deep Cove
Vancouver's North Shore is the place where the city meets the mountains, so it's no surprise it's home to some of the best hikes in Vancouver. Deep Cove is a mountain fjord located on the eastern edge of North Vancouver, and it has a village-like atmosphere that makes it feel much further from the bustling city that it really is. Deep Cove is a fantastic place for kayaking, boating, and other water sports. And thanks to the presence of Quarry Rock Trail, it's also an excellent place to go hiking.

One of the most popular hikes in Vancouver, the Quarry Rock Hike is part of the larger Baden Powell Trail. This section begins on Panorama Drive and climbs through the rainforest to the rocky outcrop that gives the trail its name. From there, you'll have stunning views of Deep Cove, Indian Arm, and the cities of Vancouver and Burnaby. With a moderate elevation gain of 100 m/328 feet and a round trip length of 3.8 km/2.3 miles, this is an easy hike that's still immensely rewarding. This much-loved North Vancouver hike is also one of the best free things to do in Vancouver, and on a sunny summer's day, the Quarry Rock hike can get very busy, so it's a good idea to head here early if you can.

Garibaldi Lake
There are so many incredible hikes in Vancouver that you really don't need to leave the city to enjoy an encounter with the wilderness. However, the area around Vancouver is also home to some spectacular wilderness that shouldn't be missed. For instance, the Sea to Sky Highway that travels from Vancouver to the world-class ski resort of Whistler also provides access to some stunning backcountry.

One example of what this area has to offer is the gorgeous turquoise water of Garibaldi Lake. The centerpiece of Garibaldi Provincial Park, the lake is surrounded by alpine meadows, glaciers, waterfalls, and seemingly endless wilderness. The Garibaldi Lake trail is only accessible during the summer months when the snow has melted, and its 18 km/11-mile there-and-back length climbs a daunting 820 m or 2700 foot elevation gain, making this a hike best left to experts. However, the superb isolation and tranquility of the beautiful lake make this one of the best hikes in Vancouver, and popular with those who really want to encounter the Canadian wilderness.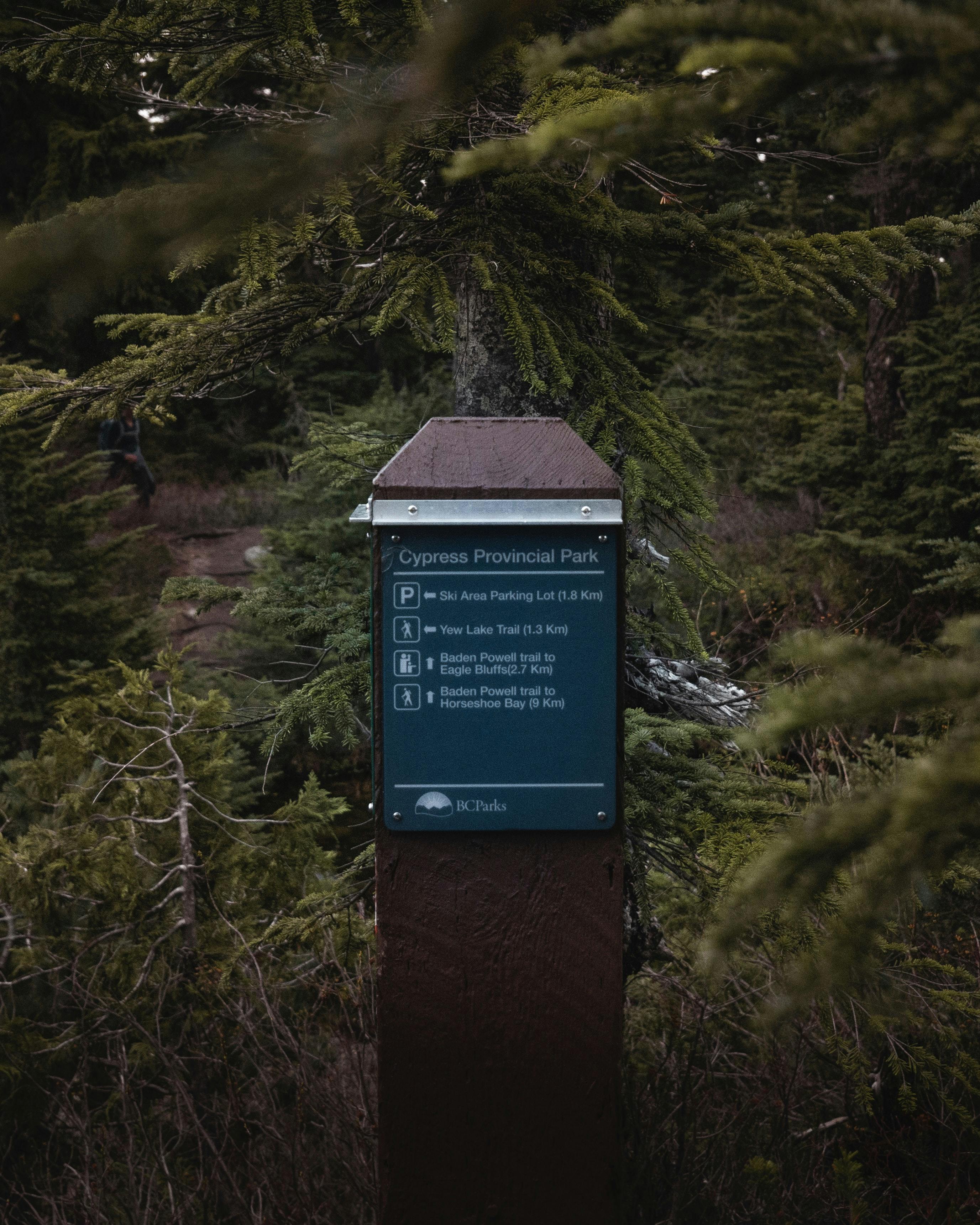 Burnaby Mountain
Burnaby is technically a different city from Vancouver, but crossing Boundary Road doesn't feel like an epic journey. Located immediately to the east of Vancouver, Burnaby is a suburban city that is part of the Metro Vancouver area and is home to Burnaby Mountain. With an elevation of only 1200 feet, Burnaby Mountain is far smaller than the North Shore peaks, making it a more accessible climb for less experienced hikers. A moderate trail of just over three miles loops through the forest on the east side of the mountain and offers great views and excellent birdwatching. This popular suburban trail has an elevation gain of around 800 feet, making it enough of a challenge for moderate hikers without being too intimidating.

St Mark's Summit
If you're looking for spectacular views, you'll find them here. The trail to St. Mark's Summit starts in the Cypress Mountain parking lot in North Vancouver and begins climbing almost immediately. Part of the longer Howe Sound Crest Trail, this hidden gem offers incredible views over the ocean of Howe Sound, along with the islands and mountains that rise on either side of the water. On a clear day, St. Mark's Summit allows views all the way to Vancouver Island from the viewing platform at the end of the trail. This is one of the best photo opportunities as well as one of the best hikes in Vancouver, so it's definitely one you shouldn't miss if you have the chance. But with a round trip length of almost seven miles and an elevation gain of 1500 feet, it's definitely one for the more hard-core hikers rather than beginners.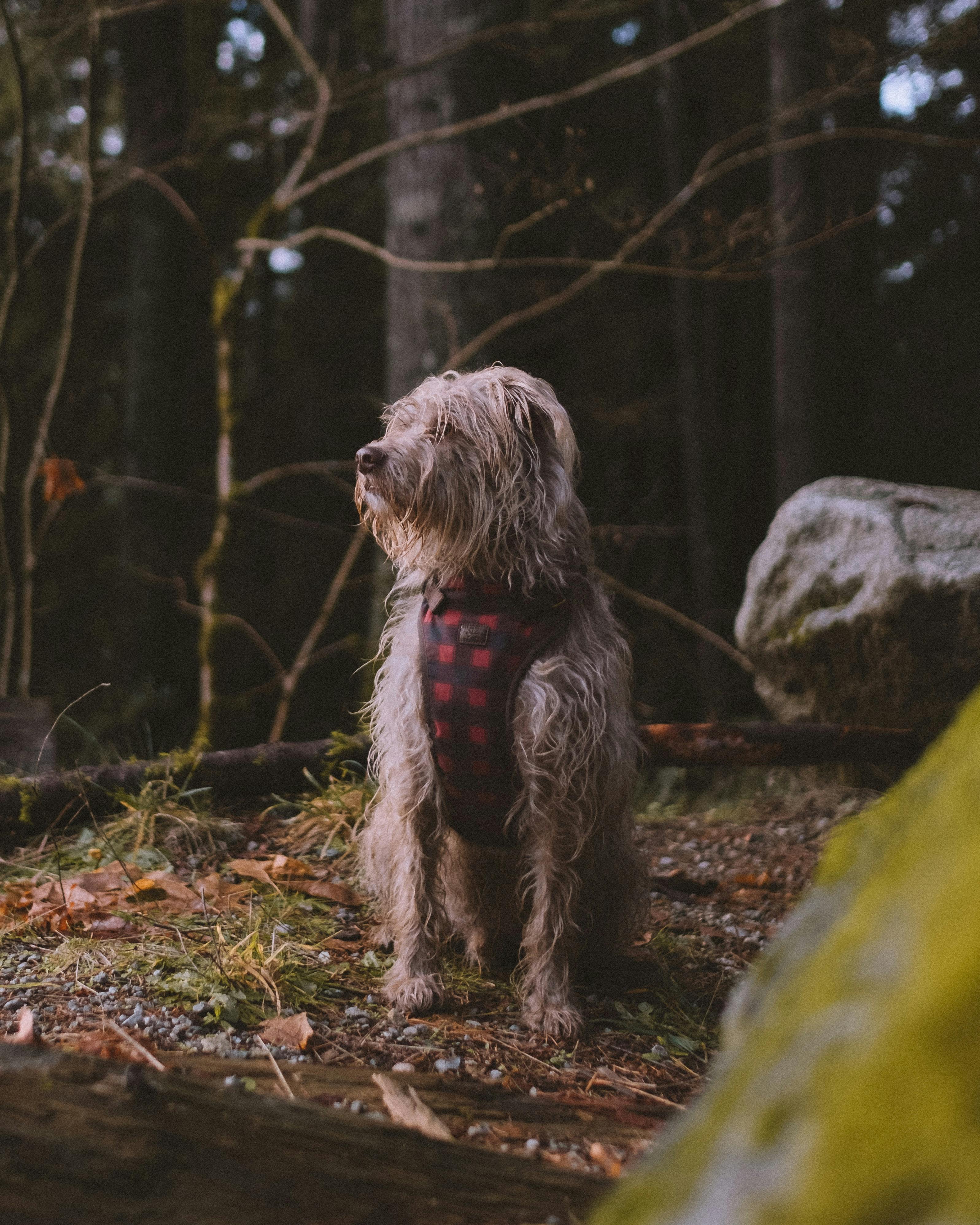 Easy Hikes in Vancouver
As impressive as the scenery around Vancouver is, you don't need to be a hiking expert to enjoy it. The many trails of Stanley Park, including the iconic seawall, make it a fantastic place for families and beginner hikers to get some miles behind them without struggling too much. Likewise, the Quarry Rock Trail offers incredible views that you wouldn't normally expect from a hike that's well within the capabilities of most people.

Intermediate Hikes in Vancouver
If you're looking for more of a challenge, Vancouver has plenty of hikes that will test you. Depending on what trail you choose in Lynn Canyon, you can test yourself on various elevations and get your heart pumping. The same is true of the Burnaby Mountain trail, which is easily reached by public transit and is popular with locals.

Difficult Hikes in Vancouver
Part of what makes Vancouver so special is that you don't need to travel far from the city at all to encounter real wilderness. The Grouse Grind trail is a classic Vancouver adventure that you can reach by public transit, yet is demanding enough to test even the most accomplished hikers out there. And if you're willing to go just a little further from the city itself, Garibaldi Lake and the backcountry around Whistler have a virtually limitless supply of trails that will keep hard-core hikers happy.