Vancouver on a budget: 7 travel hacks to save on your trip
Published by:

Bounce
12 April, 2023
With the towering mountains of North Vancouver rising behind it and the Pacific Ocean in front, Vancouver has to be in any conversation about the world's most beautiful cities. Located on Canada's West Coast, Vancouver combines an outdoorsy and laid-back lifestyle with cultural influences from around the world, particularly the Pacific Rim. This has given the city a culture and food scene that make downtown Vancouver well worth exploring, even without the incredible natural riches you'll find on Canada's West Coast.

Thanks to the great lifestyle it offers, Vancouver frequently appears on lists of the world's most livable cities. One thing it is not, however, is cheap. Home to some of the world's most expensive real estate, this is a city with a cost of living that only seems to get even more sky-high with every passing year. Visiting Vancouver on a budget isn't easy.

But difficult doesn't mean impossible. Some of the very best things to do in Vancouver are completely free, and others can be surprisingly affordable. Also, the competition between the thousands of hotels, restaurants, and bars in the city keeps prices affordable if you know where to go. There is no limit to the amount of money you can spend in Vancouver, especially if you fall in love with the place enough that you want to buy a house here. But by following these tips, you can enjoy Vancouver on a budget without sacrificing anything.

Before you embark on your budget-friendly Vancouver adventure, drop your bags off with Bounce to save the hassle of carrying your bags everywhere with you. Now, let's get to the best ways to visit Vancouver on a budget.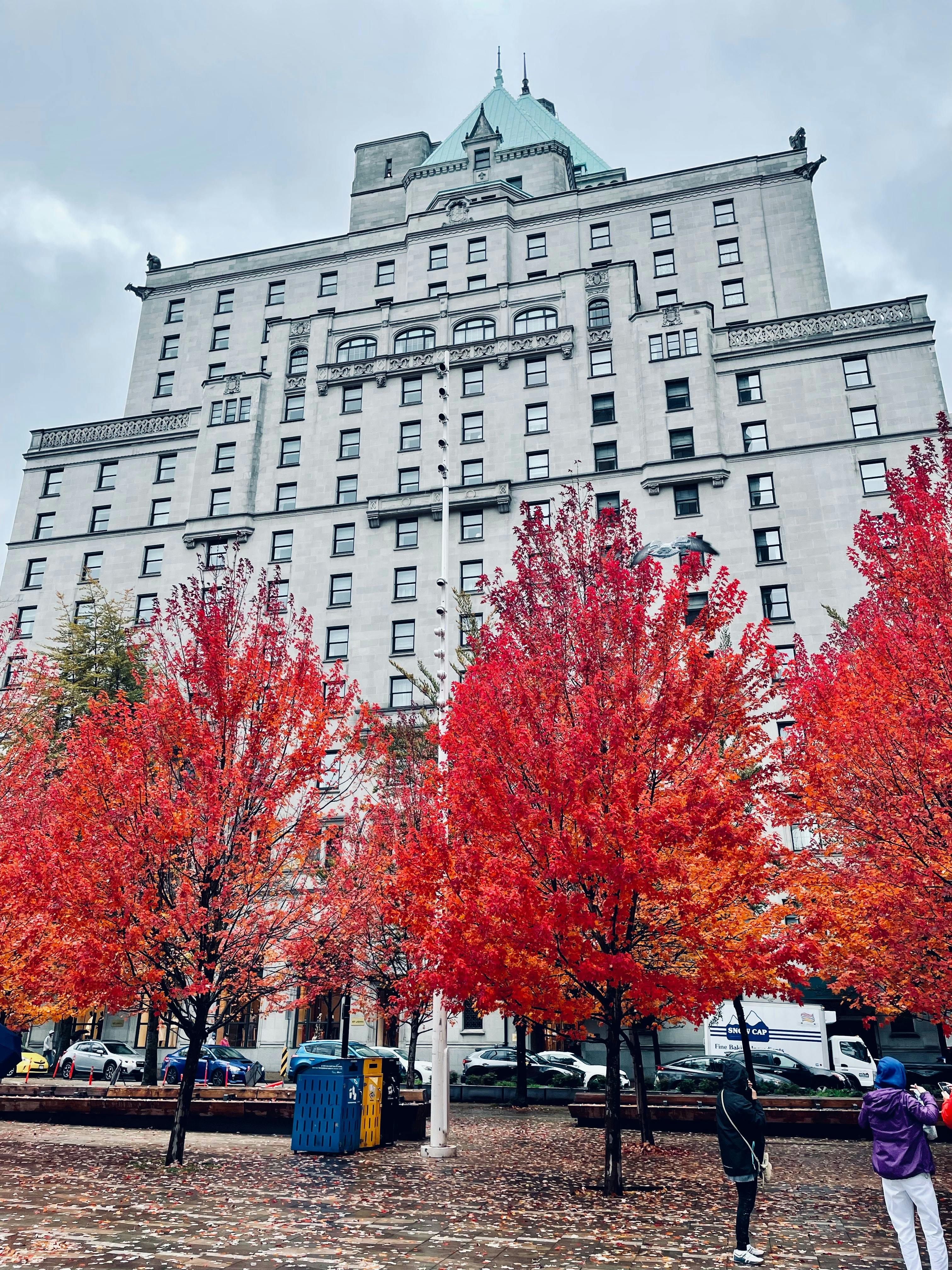 Cheap places to stay in Vancouver
Downtown Vancouver is surprisingly small. That means that you'll be well within walking distance of most of the major attractions no matter where you choose to stay downtown. Vancouver Art Gallery, Stanley Park, and the upscale shopping district of Robson Street are all located in downtown Vancouver and can all be reached on foot.

However, some of the top attractions in the area are outside the downtown core. The bustling market of Granville Island, the beautiful Pacific Spirit Regional Park, the lively Richmond Night Market, Queen Elizabeth Park, and the tranquil Lynn Canyon Park in North Vancouver are all well outside downtown. Since you'll probably be making use of public transportation or driving to these locations, it may make sense to consider staying somewhere other than downtown Vancouver. Prices for hotels and short-term apartment rentals tend to be cheaper in the outlying areas, and you can also get more of an experience of living like a local by staying in a neighborhood while visiting Vancouver. Check out our neighborhood guide to Vancouver to get a better idea of where you might want to stay in the city.

Rental apartments usually also provide cooking facilities, which can be a great way to save some money when seeing Vancouver on a budget. But in a city with so many great things to eat, it would be a shame not to enjoy Vancouver's culinary scene. No matter whether you choose to stay in an apartment or hotel, saving money on accommodation is key to saving money while visiting Vancouver.

HI Vancouver Jericho Beach
If you want to enjoy one of the most scenic locations in all of Vancouver but still be close to all the action the city provides, you could do a lot worse than staying at this branch of the famous hostel chain. Jericho Beach is located in Vancouver's Westside, close to the University of British Columbia and Pacific Spirit Regional Park. Jericho Beach itself is a beautiful beach that offers great views of downtown Vancouver, Stanley Park, and the North Shore mountains. Plus, this is a great location for outdoor lovers since you can rent a kayak or go scuba diving from Jericho Beach.

The hostel itself is located in a former military barracks, so you probably won't expect a lot of frills. In August, the height of Vancouver's summer tourist season, a bed in a dorm will cost around $30. The hostel also offers private rooms, though they share bathroom and kitchen facilities with other rooms, and these will cost you around $150 in the summer.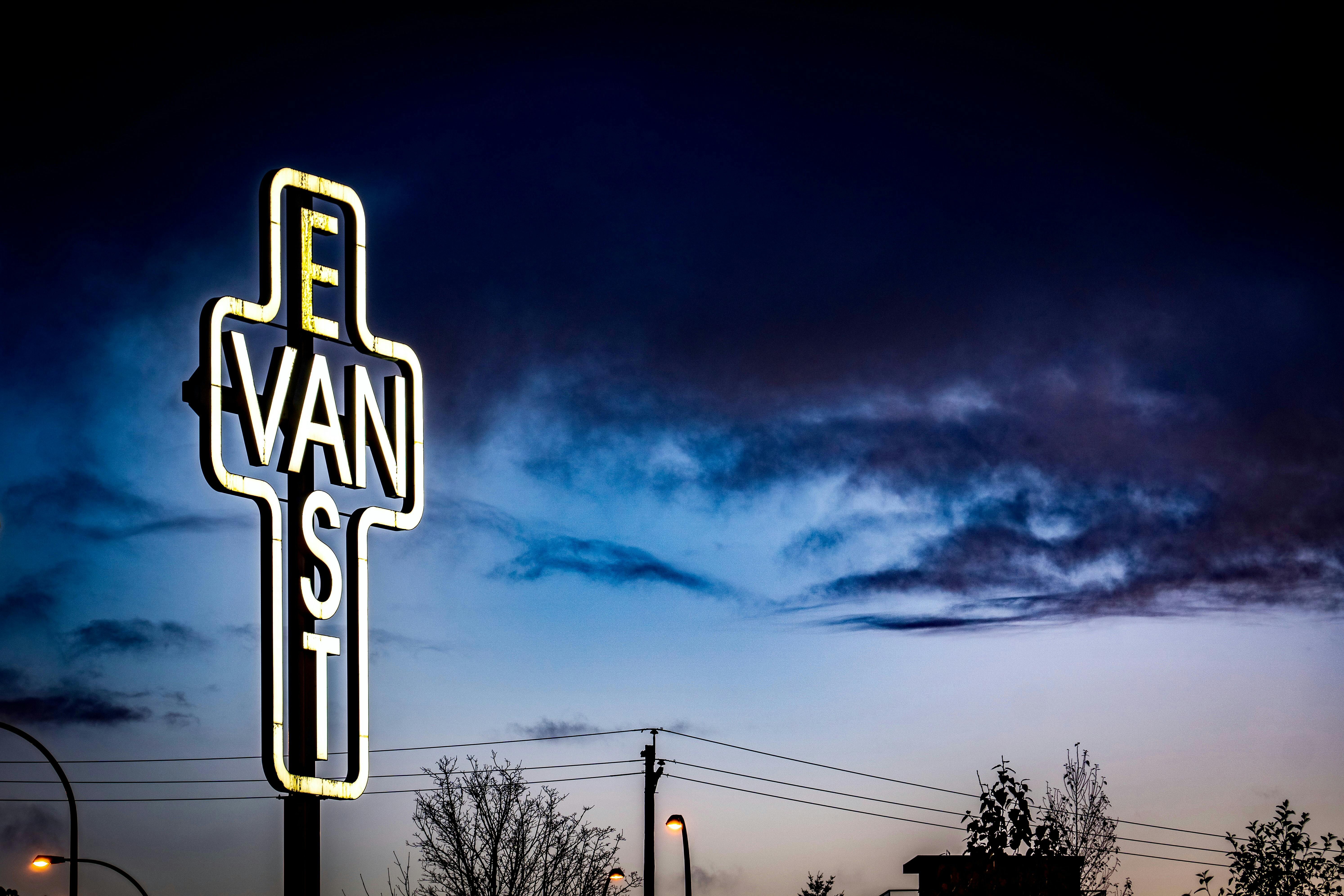 Barclay Hotel
If you simply must be downtown while visiting Vancouver on a budget, this may be the hotel for you. Located on Robson Street and well within walking distance of Stanley Park and Vancouver Art Gallery, along with all the great bars and restaurants downtown Vancouver has to offer, this affordable two-star hotel puts you right in the heart of the action.

In August, a single standard room costs around $90, which is a real bargain for this sought-after location. A room with a double bed costs only a little more at $120. Wi-Fi and air-conditioning are included with all rooms, and you'll have access to some of the best places to eat, shop, and hang out in the whole city.

Hotel At The Waldorf
Located in the gritty working-class area of East Vancouver, The Waldorf is a historic hotel with a funky vibe. Convenient for Commercial Drive, one of Vancouver's most interesting artistic and cultural neighborhoods, staying here gives you access to a different and, dare we say it, more authentic side of the city. Plus, downtown isn't far away. The hotel sits on Hastings Street, and you can catch an express bus straight to the heart of downtown practically from outside the hotel. Taking the same bus the other way will bring you to North Vancouver and all the recreation activities the North Shore has to offer, so this is a great option to see more of Vancouver on a budget.

In summer, you can get a Queen Room for as low as $140. This includes a private bathroom, Wi-Fi, a coffee machine, and a flat-screen TV. There are also King Rooms available, offering a bigger bed for $150. That makes this a great bargain and well worth considering to make your tourist dollars stretch further while staying in Vancouver.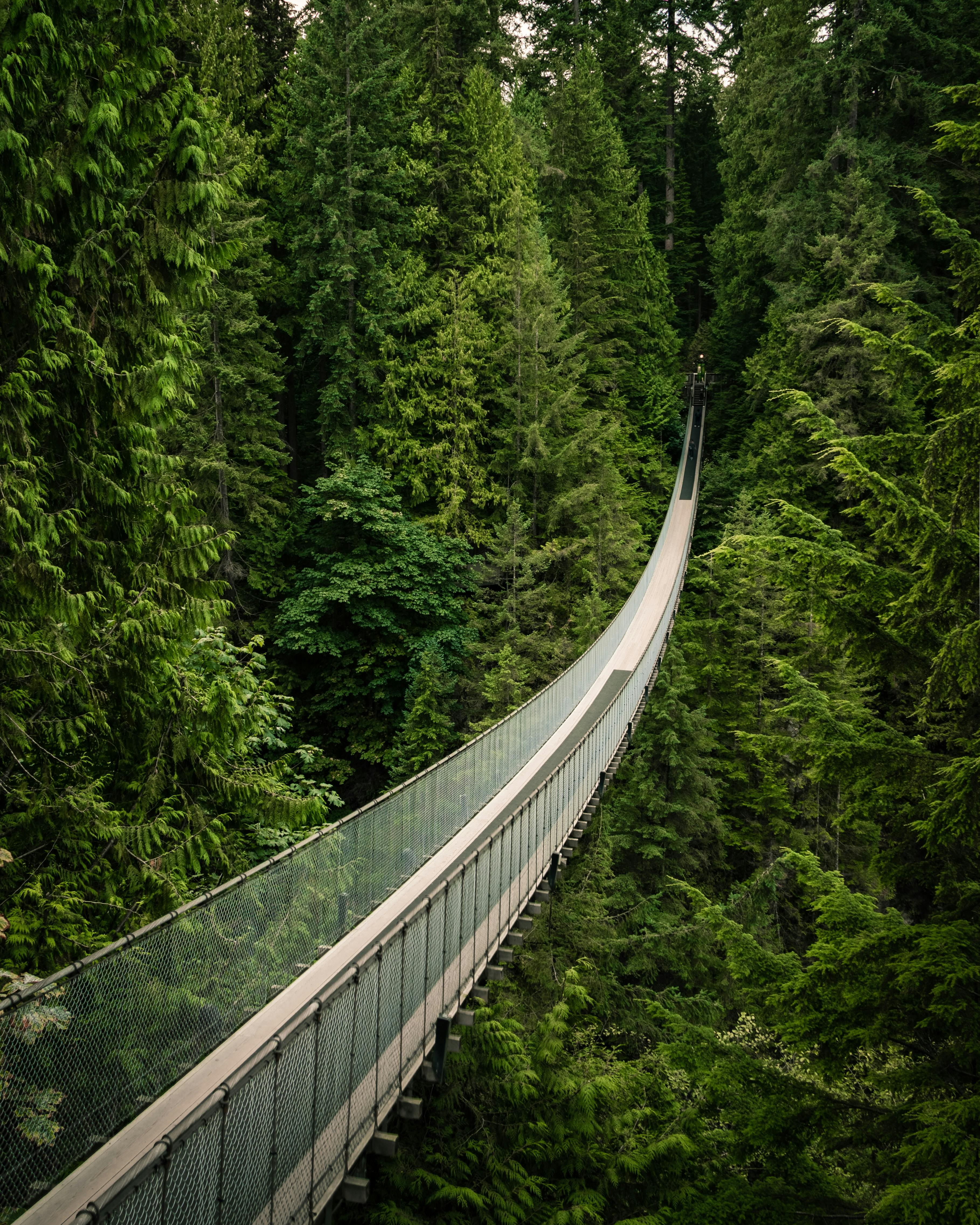 Cheap things to do in Vancouver
Vancouver's best and most well-loved attractions are completely free to visit. And others can be very affordable, especially if you time your visit right. Many of the top museums in the city are free or very cheap to visit, and others offer reduced prices or free entry on certain nights of the week. Even some of the city's biggest cultural events, like the Vancouver International Jazz Festival, offer free admission to concerts throughout the year.

To save money while getting the most out of this unique city, consider some of these affordable attractions:

Stanley Park
This is hardly a hidden gem. In fact, Stanley Park is probably Vancouver's top tourist attraction, receiving millions of visitors every year. But there's a reason for that. This thousand-acre park sits right on the edge of downtown Vancouver and allows you to hike through a beautiful coastal rainforest surrounded by gorgeous beaches while remaining in the heart of the city.

Stanley Park contains some of the city's top attractions, such as the Vancouver Aquarium. But it costs absolutely nothing to visit the park and walk the Seawall or explore the forest trails, and even in the height of summer, you'll find areas of the park that you'll have all to yourself. You can also rent rollerblades or a bike for not very much money and explore on wheels instead.

Granville Island
Just across False Creek, an ocean inlet at the south edge of downtown Vancouver, Granville Island is a former industrial site that has reinvented itself as one of the top cultural hubs of the city. Packed with theaters, boutique shops, and great restaurants, Granville Island is a wonderful place to explore. Don't miss the Granville Island Public Market, which offers some of the best shopping in the city and is as beloved by locals as it is by visitors.

Lynn Canyon
The Capilano Suspension Bridge in North Vancouver is another popular attraction in the city. But few tourists know what locals do: that there's a free suspension bridge in Lynn Canyon that's just as beautiful as the expensive Capilano one. This urban park straddles the gorgeous Lynn Canyon, which you can cross on the swaying suspension bridge and get unparalleled views of this mountain wilderness. Wander the hiking trails through the dense forest or visit the Ecology Center to learn more about the natural history of the area. While you're in this part of North Vancouver, you should also try to find time to visit Deep Cove, a stunning coastal fjord that will make you feel a million miles away from the city.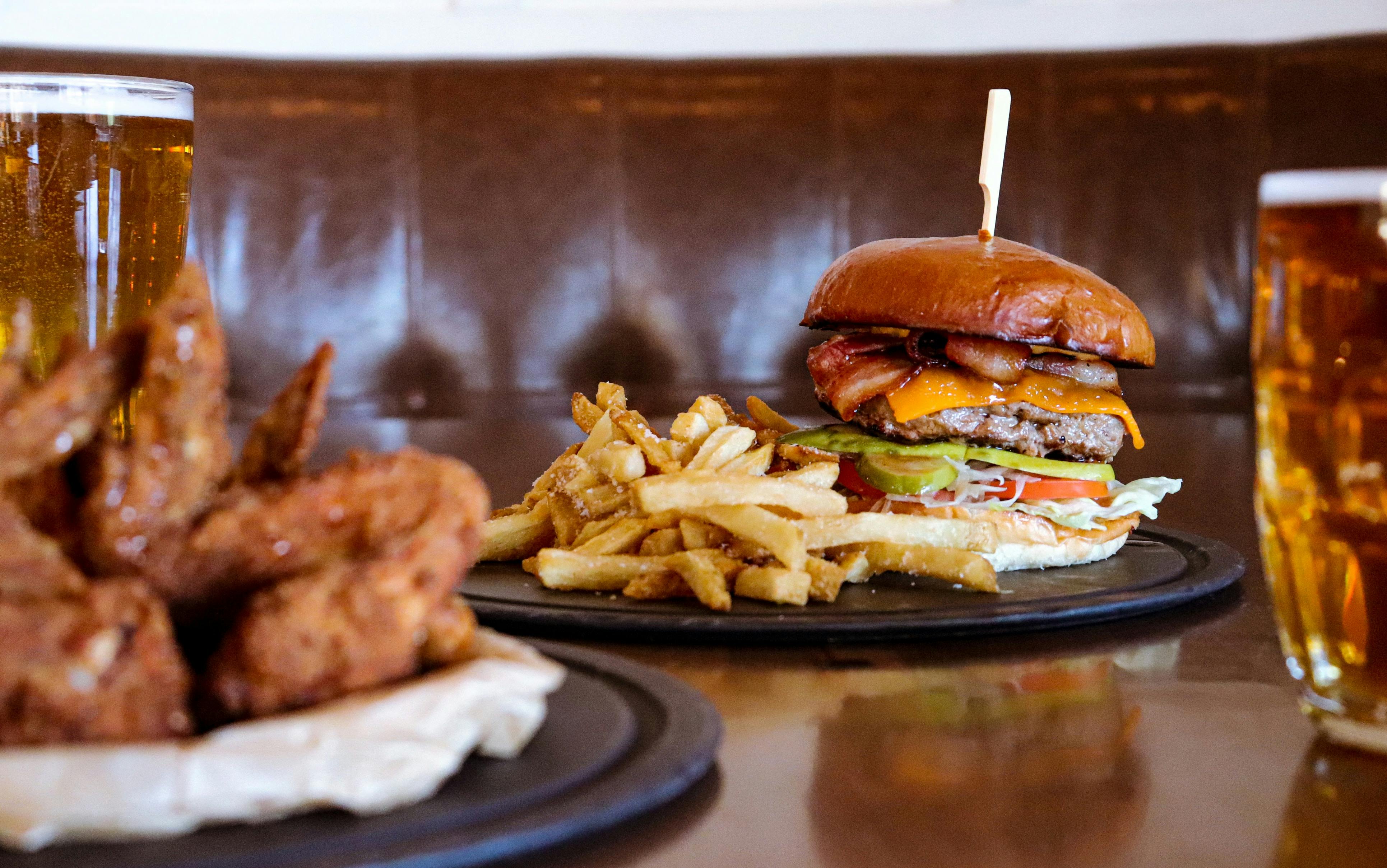 Cheap places to eat in Vancouver
Vancouver's culinary scene is extraordinarily rich and varied. Waves of immigration from around the world have given the city an incredible legacy of great places to eat. And while Vancouver has plenty of haute cuisine establishments helmed by celebrity chefs, it's still easy to find great food on a budget in this delicious city. As well as the best street food in Vancouver, there are plenty of restaurants where you can eat great food without spending a lot.

Viet Sub
Robson Street isn't known for being affordable, but if you find yourself in need of something good to eat during a shopping trip, this Vietnamese sandwich shop is the place to go. Their bahn mi baguette sandwiches are as filling as they are delicious, and most will cost less than $5.

Bon's Off Broadway
Partly because of its location deep in East Vancouver, where few tourists go, this diner relies on locals for its trade. But as the line outside on any weekend morning will tell you, they aren't exactly struggling for business. One of the most popular breakfast places in the city, Bon's is famous for its $2.95 all-day breakfast. However, they also serve burgers, sandwiches, pasta, and other familiar diner fare, all at incredibly cheap prices.

Hungry Guys Kitchen
Eating cheaply doesn't have to mean being unhealthy. This downtown restaurant lets you create your own salad for $7.50 or make it into a burrito bowl for less than $10. It's a rare bargain in the heart of Vancouver's downtown entertainment district.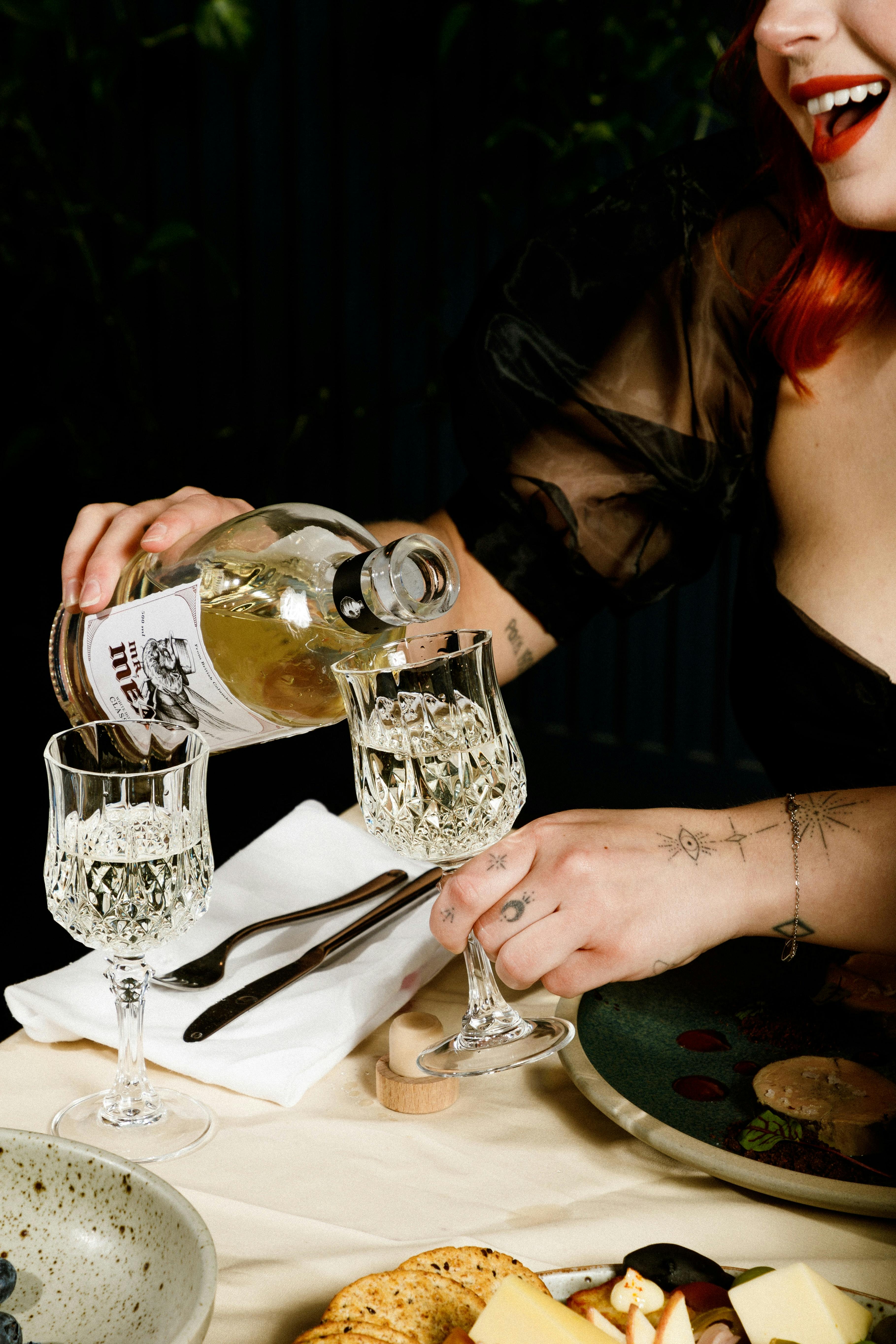 Cheap bars in Vancouver
The ever-increasing cost of real estate has priced many of Vancouver's cheap bars out of the market. However, if you know where to go, it's still possible to find affordable food and drink in Vancouver at these and other bars:

The Cambie
This local legend resists the gentrification happening in its neighborhood and continues to be the popular dive it's always been. With a hostel upstairs, The Cambie attracts an international crowd who enjoy draft beer for around seven dollars and cocktails starting at $11 CAD. Daily drink specials help bring the prices even lower, and there is also a good selection of bar food available.

El Furniture Warehouse
Don't let the name fool you. Located right on Granville Street and surrounded by much more expensive bars, this local hangout is a great place for a cheap meal and drinks. Draft beer starts at $7 CAD, with cocktails at $8 CAD, but the best bargain available here might be the food. All dishes cost five dollars all day long, so you can choose from nachos, wings, and burgers and pay the same low price no matter what.

Coco Rico Café
If you're looking to take a break from window shopping on Robson Street, this bar is the perfect place to go. Proudly advertising its $8 all-day breakfast, this bar has some great drink specials, including pitchers of beer for $15.

Bonus budget tips for Vancouver
Use public transportation: Vancouver has an excellent public transportation system, including buses, the Skytrain, and the Seabus. Parking can be expensive and hard to find in the city, so a rental car isn't the best choice. Additionally, using taxis and rideshares can really mount up.

Eat cheaply: Vancouver's food scene is legendary. Stick to small local restaurants for the best prices and, often, the best food. Street food is also a fun and tasty way to save money, and if possible, consider cooking your own meals in your accommodation.

Get outside: So much of what makes Vancouver so special has to do with its picturesque setting and abundance of forests. From hiking up the Grouse Grind to walking the Seawall to spending a day at the beach, there are so many great things to do outside here that won't cost a dime.

Conclusion
Vancouver can be an extremely expensive city, but it doesn't have to be. Enjoy yourself visiting some of the best free things to do in Vancouver, and follow our tips to save money on accommodation, food, and drink while you explore the biggest city in British Columbia.