7 best hostels in Venice
Published by:

Bounce
31 May, 2023
Venice, the magical Floating City built on a hundred small islands in a lagoon in the Adriatic Sea, is one of the most visited destinations in the world. Millions of tourists flock to the city each year to witness its timeless beauty, intricate canals, and iconic gondolas and soak in the rich culture and fascinating Renaissance and Gothic architecture.

Starting with the famous Piazza San Marco Square and the golden mosaics of St. Mark's Basilica to the 16th century Rialto Bridge and the symbol of Venice Dogo's Palace, there are landmarks and tourist attractions in Venice that will take your breath away.

However, these qualities make Venice one of the most expensive places in the world. The good news is that visiting Venice doesn't have to cost you all your savings if you know where to stay and where to go. Hotels in Venice can be excessively pricey, but fortunately, you can find cheap accommodations in Venice to suit every traveler type.

Surprisingly, Venice has some epic hostels many travelers prefer over hotels and most offer everything you need for a comfortable stay. Bounce often partners with hostels for their luggage storage services, but if you need to store your luggage while in Venice and your hostel is not our partner, remember that Bounce has luggage lockers all across the city. Below are some of the best Venice hostels to consider for your budget trip.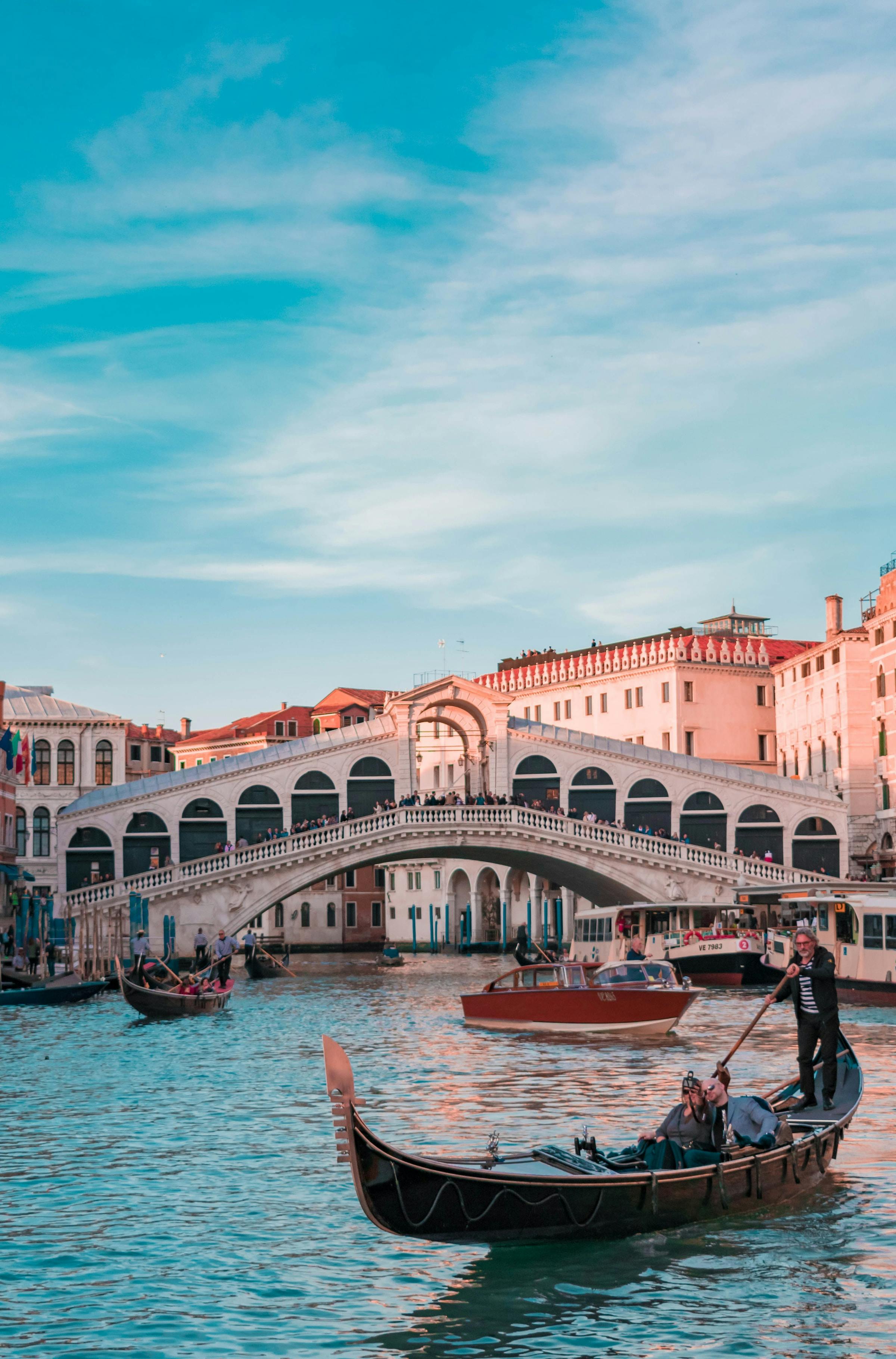 Anda Venice
Anda is one of the best party hostels in Venice. Located on the mainland, within walking distance from Mestre train station, the social hostel features contemporary private and dorm rooms with en suite bathrooms. All beds are equipped with sockets, privacy curtains and reading lights.

The award-winning hostel has a 24-reception desk, nightly events, karaoke, beer pong and plenty of common areas for entertainment. Digital nomads will appreciate the free wifi and the co-working area with working stations equipped with Macs. You'll also find a cafe/bar serving breakfast at an extra charge and laundry facilities.

What makes Anda Venice Hostel unique
Anda was voted the most popular hostel in Venice for 2020 and rightly so. Guests love the location, the modern vibe, and the perks that come with booking a bed, including 10% off and a free welcome drink and a free city map.

Anda Venice Hostel pricing
Anda is the perfect cheap option to explore Venice. The average price for a private room per night is $305.00, and you pay around $60.00 for a bed in 9-bed mixed or female-only dorms.

Generator Hostel
If you're looking for the best hostel in Venice with the comfort of a hotel minus the expense, this party hostel has got to be it. Conveniently located on Giudecca Island, the Generator Hostel is one of the best cheap hostels in Venice for solo travellers, party people and everyone looking to explore Venice on a budget.

This award-winning hostel is loved by many for its hotel vibe, stylish design and modern amenities and facilities. Guests love the great view of the Grand Canal and Saint Mark's Square and the fact it's just one stop from Piazza San Marco make the Generator one of the best hostels in Venice for sightseeing.

The hostel has a large common area where you can meet other travelers, play pool, watch TV or get a drink from the bar. You can choose from shared dorms to private rooms, take advantage of the hostel's free wifi, laundry facilities, the cafe, and a 24-hour reception. What more do you need for a comfortable stay in Venice?

What makes Generator Hostel unique
Besides being the best party hostel in Venice, the Generator is the best hostel in Venice for many other reasons including its prime location with great views and the fancy modern design that gives the hostel a hotel vibe.

Generator hostel pricing
Private rooms at the Generator start at $270.00 a night, while a bed in a shared 8-mixed dorm room will cost you $42.00 per night. Being a popular cheap hostel, you may want to hurry and book well ahead to secure your accommodation in Venice.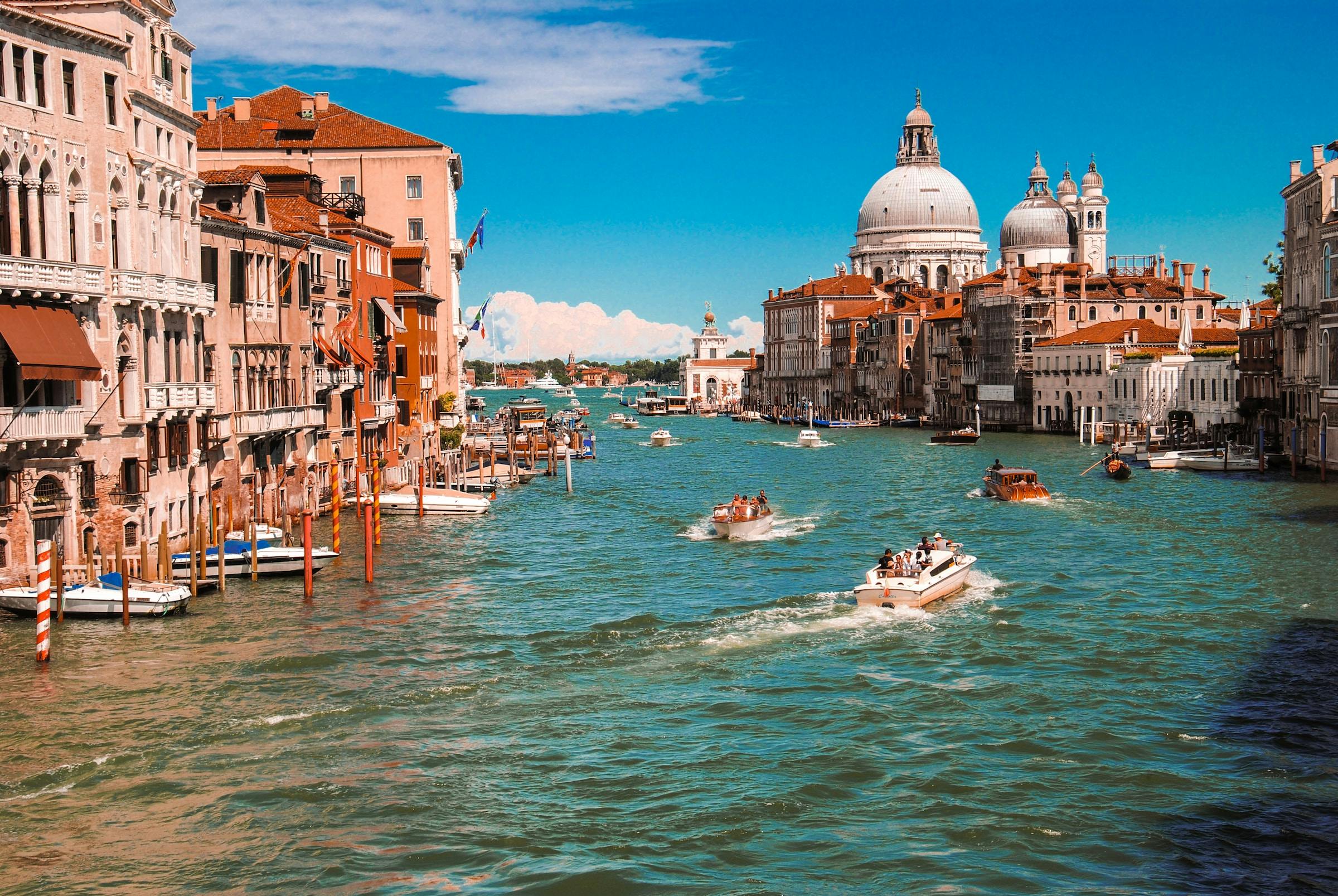 Combo Venezia
Housed in a restored 12th-century convent, Combo Venezia, previously known as We Crociferi, is a fairly quiet hostel ideal for digital nomads, female solo travelers, couples and families traveling together. Though not centrally located, it's 15 minutes from Piazza San Marcos and close to the Cannaregio district's nightlife.

Like most hostels in Venice, Combo too offers a range of dorms, including studio apartments. The rooms are large for Venice standards, they all have air conditioning, and some are equipped with kitchens and living areas. The hostel also offers a shared kitchen, a terrace, a library and a study hall, making it the perfect hostel for students and digital nomads.

Free wifi is only available in the communal areas, and though there is no free breakfast, there is a rich buffet breakfast in the on-site restaurant that offers an extensive menu and serves affordable drinks.

What makes Combo Venezia unique
One of the best parts about staying in the Combo hostel is its location right in Campo Santa Margherita, the best nightlife area in Venice. As well, the hostel has event rooms if you're traveling with a group and want to organize something in their combo room or auditorium.

Combo Venezia pricing
The hostel prices can vary depending on the selected date. Pricing for a superior twin private room with an ensuite bathroom and kitchenette starts at $197.00 a night.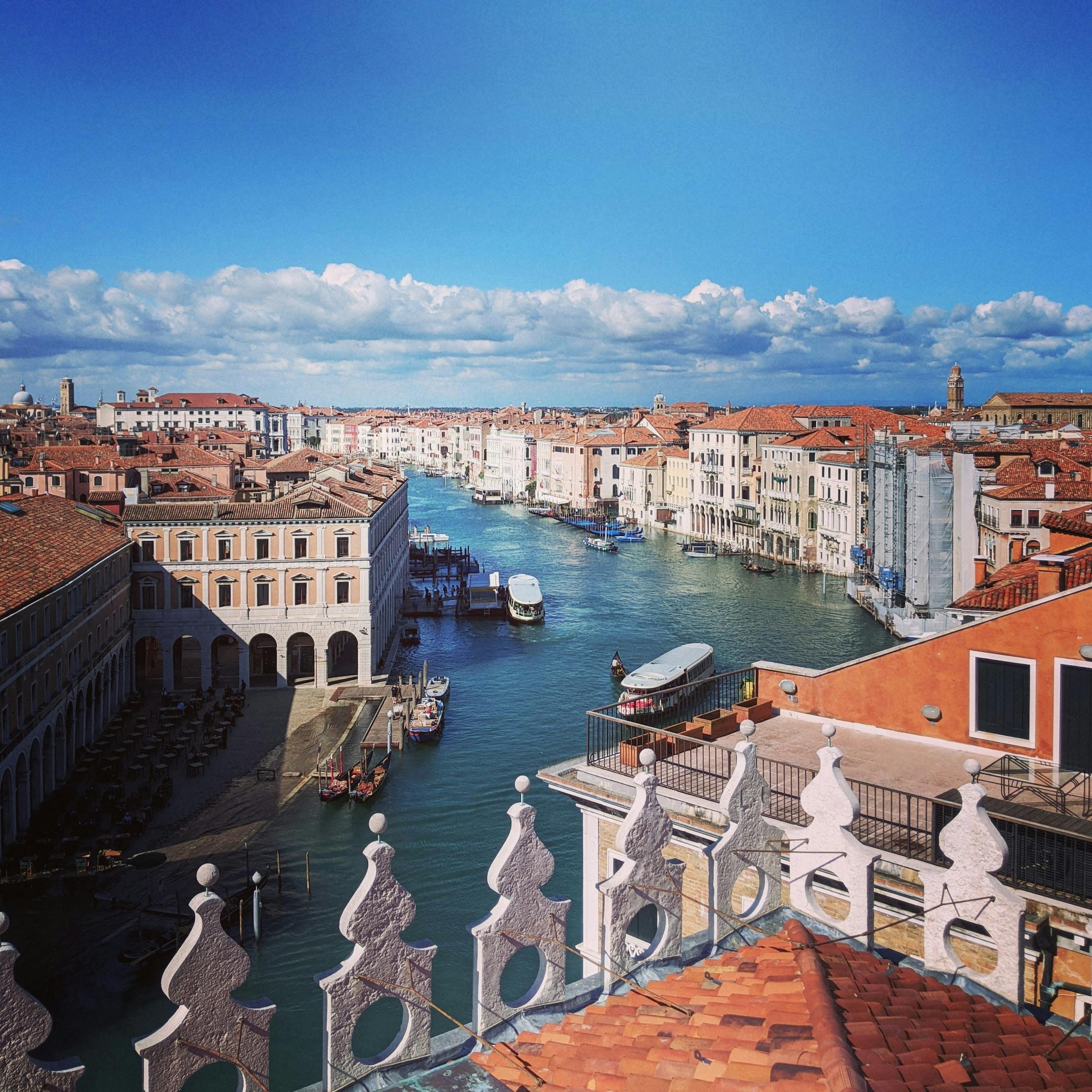 A&O Hostel Venice Mestre
Located near Venice Mestre station is A&O Venice Mestre Hostel, one of the best hostels in Venice for backpackers traveling on a budget. Being centrally located and close to the main train station makes exploring Venice a breeze, while the cheap buffet breakfast is perfect to kick-start your day in Venice.

The hostel has everything you need for a pleasant stay, including many common areas for socializing and entertainment, a 24-reception service, a co-working space, private rooms, female-only dorms, a kid's playground, free wifi and TV in each room.

Note: If they are all booked, check out the sister hostel, hostel Venezia Mestre.

What makes Hostel A&O Venice Mestre unique
Some perks that make Venice Mestre special are the happy hour, special offers and discounts guests can get in the modern bar. The hostel also offers bike rentals and the fact it's cheap and close to the historic center, makes it one of the best Venice hostels for budget-conscious travelers.

Hostel A&O Venice Mestre pricing
If you want to spend as little as possible on accommodation in Venice Mestre, you should book a room with bunk beds. Pricing starts at $28.00 a night for a bed in a 6-bed mixed dorm ensuite and up to $177.00 for standard 6-bed private rooms with an ensuite bathroom.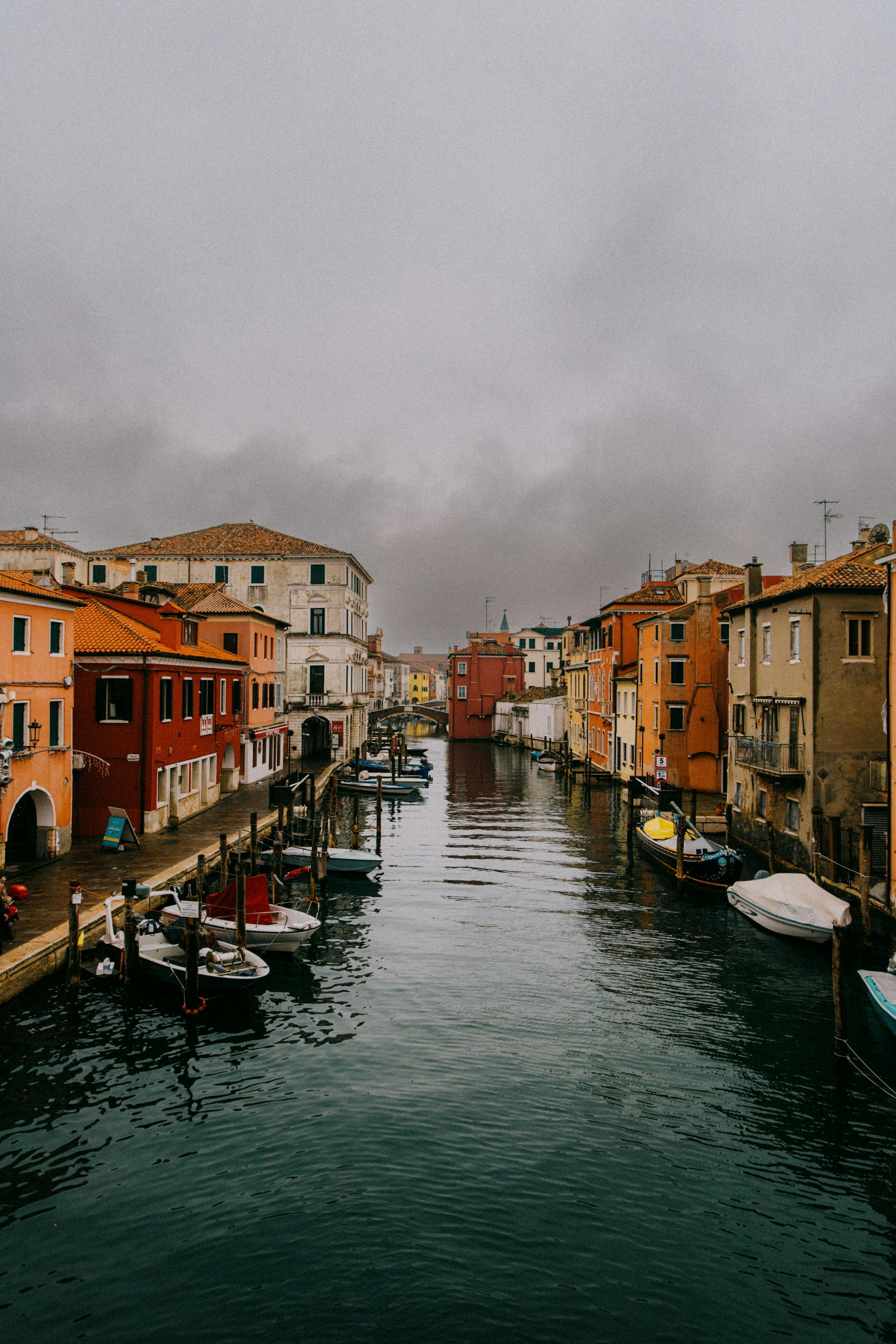 Nuova Locanda Belvedere
More than a hostel, the Nuova Locanda Belvedere offers private rooms for the price of a dorm and you get to enjoy a little peace and quiet you don't usually get in the busy Venice hostels. Guests can choose from five-bed dorms and private rooms that sleep from one to four.

The hotel is pretty basic but has everything you need for a comfortable stay and helps you save money. You can hang out in the common room or the terrace or watch TV in your private room. Free wifi is available across the hostel, there is free parking and laundry facilities too. Though there are no lockers nor self-catering facilities, the hostel has vending machines where you can buy a drink or a snack. Guests don't find that to be an issue, as there are many restaurants and cafes nearby.

What makes Nuova Locanda Belvedere unique
The great location of the Nuova Locanda Belvedere hostel is one of the reasons travelers book it for their stay in Venice. The staff is known to be very friendly, helpful and knowledgeable, so don't hesitate to reach out to them. Also, at $1.10, you probably won't find cheaper coffee anywhere else in Venice.

Nuova Locanda Belvedere pricing
Pricing at the Nuova Locanda Belvedere starts at $108.00 for an entire 3-bed private room with an ensuite bathroom. The hostel is selling out fast, so make sure to secure your spot well in advance.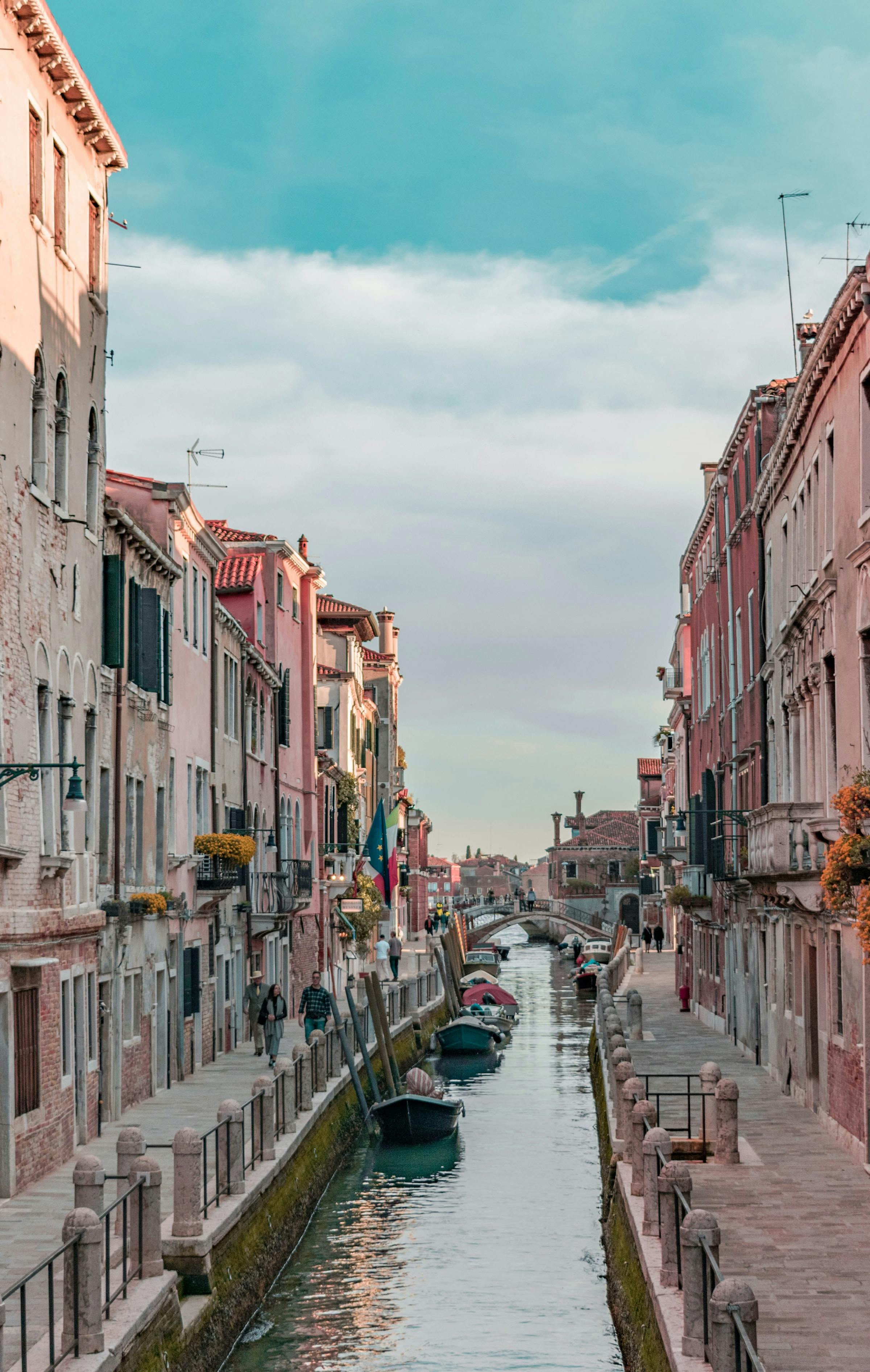 Ostello S. Fosca - CPU Venice Hostels
Located just a 9-minute walk from Rialto Bridge and 15 minutes from Piazza San Marco is one of the best hostels in Venice for solo travelers and families. The hostel offers family rooms and dorms with free wifi and shared or a private bathroom. There is a kitchen where you can make your own meals and a common area to relax with a movie.

The fact there is a 12:30 curfew makes this hostel ideal for families and travelers looking for some peace and quiet after a long day's sightseeing.

What makes Ostello S. Fosca - CPU Venice Hostels unique
Ostello S. Fosca's great location and being the opposite of a party hostel is what attracts travelers from all over the world. Free tea, coffee and juice, friendly staff and clean rooms are some of the things guests can enjoy at this cute hostel in the heart of Venice.

Ostello S. Fosca - CPU Venice Hostels pricing
Some of the best hostels in Venice are also the cheapest. Pricing at the Ostello S. Fosca starts at $51.00 for a bed in a 7-bed mixed dorm room.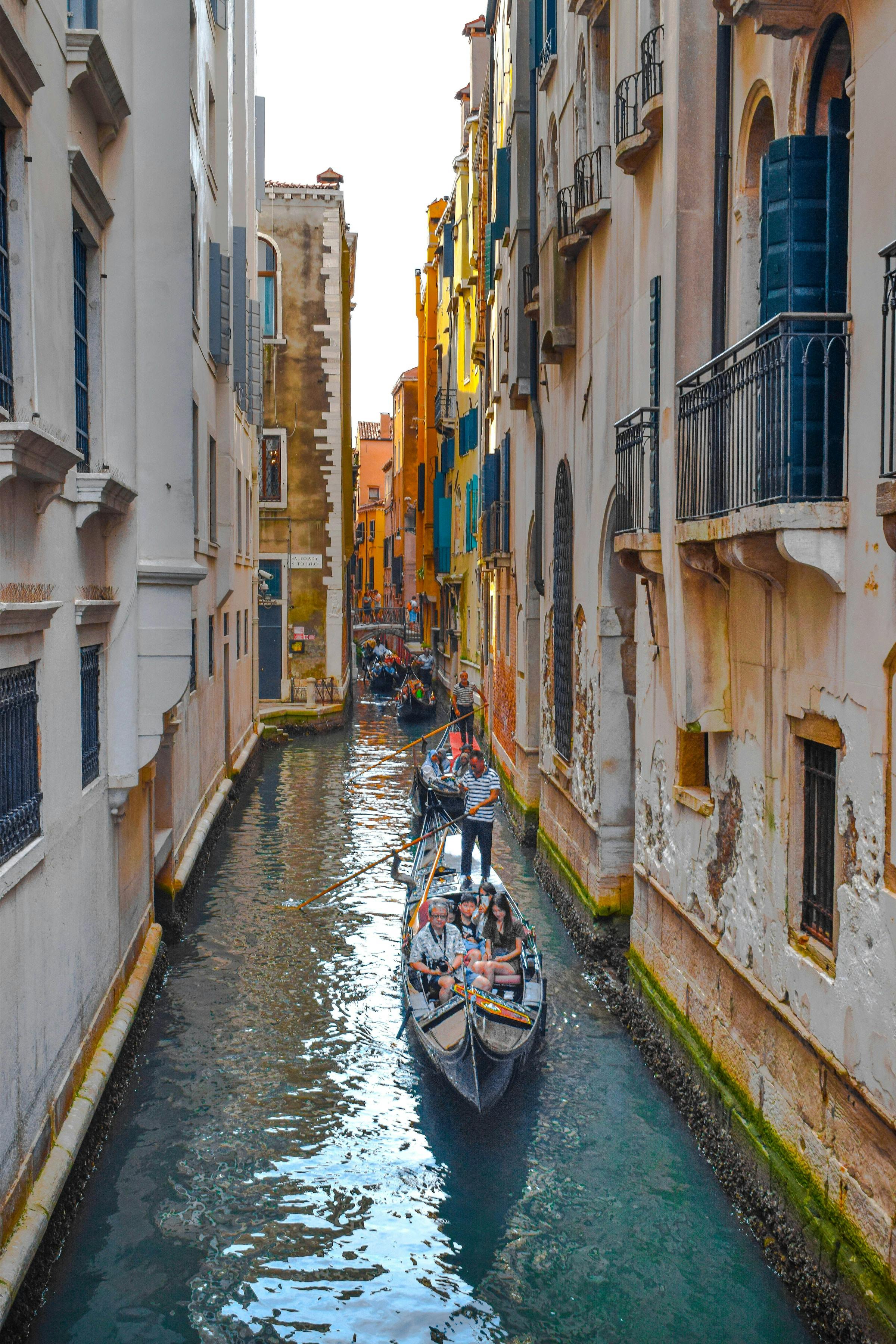 Silk Road
If you're looking for a little more privacy than a basic hostel in Venice can offer, check out the newly renovated hostel on Fondamenta Delle Zattere, the Silk Road. Featuring spacious dorm rooms overlooking the Giudecca Canal, Silk Road is one of the best hostels in Venice for backpackers who want to feel like home.

All rooms sleep a maximum of four people, and they are rather spacious for Venice standards. The hostel has a common dining room and a well-equipped kitchen, enough for a comfortable stay in Venice.

What makes Silk Road unique
One of the features that make Silk Road hostel special is its prime location, just 0.9 miles from San Marcos Square, close to restaurants, bars and cafes. You can enjoy an evening walk and watch the sunset while munching on a gelato or a cannoli from one of the nearby pasticcerias.

Silk Road pricing
The average price of a hostel bed in Silk Road is $66.00 for a bed in a 4-mixed dorm room, while a bed in a 2-bed female dorm room starts at $71.00 per night. The pricing of a single room with a private kitchen and a shared bathroom starts at $104.00 a night, depending on the selected date.

Amazing hostels in Venice
Venice is one of the most popular destinations in the world, welcoming millions of tourists each year. Though it's not the cheapest place to visit, it's well worth it. If you want to make the most of your visit without breaking the bank, check into one of many hostels in Venice. This way, you'll save money without having to compromise on comfort and you'll get to meet people from all around the world.

When planning your trip to Venice, keep in mind that the city is mainly canals and not roads. To get to know Venice better, check out our informative guides, The Best Time to Visit Venice and 3 Days in Venice: Everything You Should Know.