How To Get Around Bari
Published by:

Bounce
20 April, 2022
Bari is a delightful place to visit, and it is the capital of this part of Southern Italy. You will almost always come to Bari via the Bari airport, but there are other ways to get into the city as well. When you head to Bari, you will likely be planning to visit the Bari Vecchia, the beach, and walk along the narrow streets taking in the sights and sounds of this lovely town. This is a historic center within Italy, so a lot of what you can see will be walkable, but you might also want to see areas outside the city center.

The first thing that you need to do when you get to Bari, is to make sure that your luggage is safe and secure. You will want to place your luggage in secure storage in Bari and then you will be ready to head out to see the first of the attractions on your list of things to do! Bari, Italy, is very easy to navigate overall, and you will love that you can get to all the things that you wish to visit without a lot of struggle.

If you have your luggage put away, it's time to learn some more about how to get around Bari, Italy, during your stay.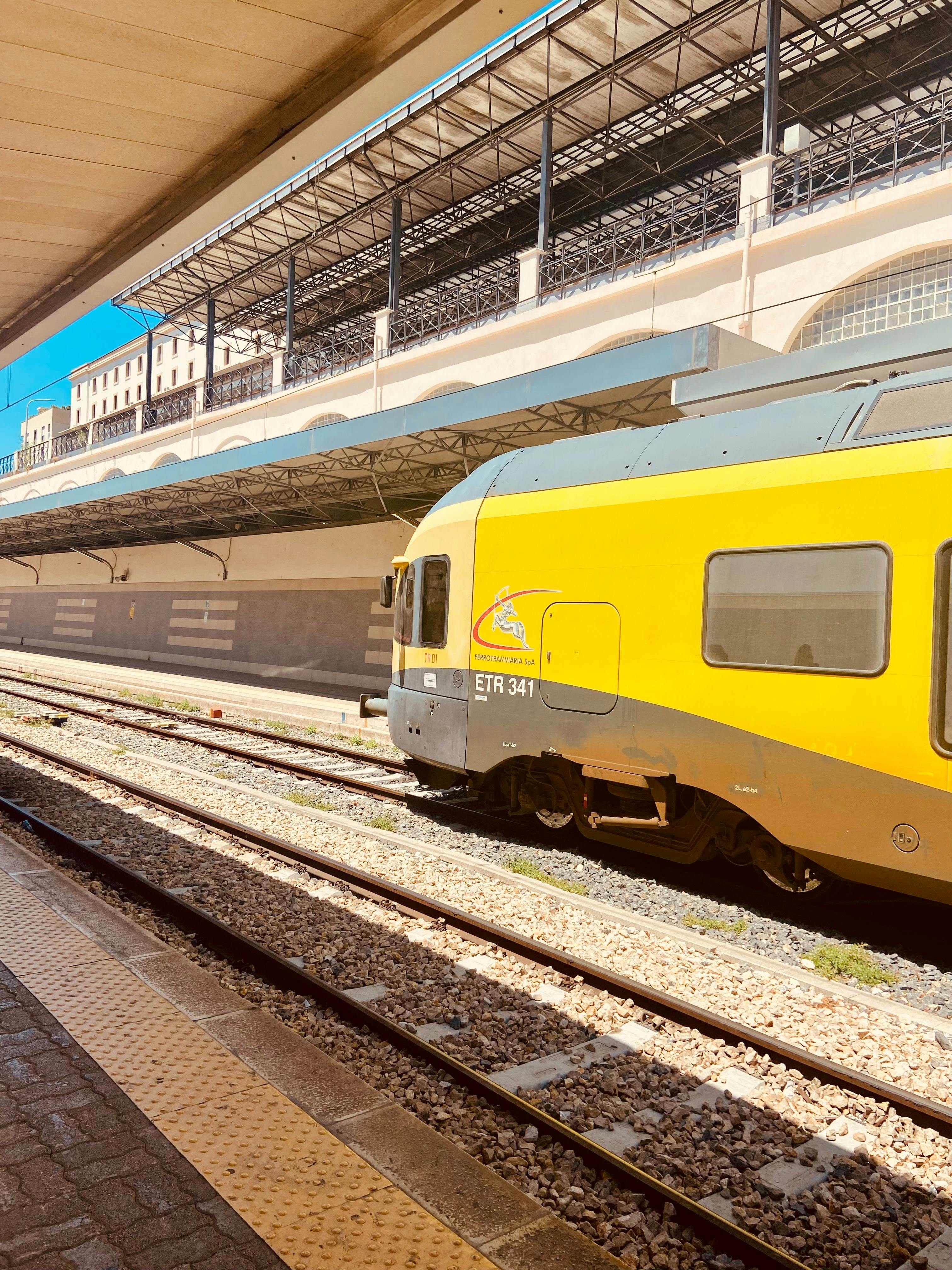 How to get around Bari by train
The train situation in Bari is very limited. You will only want to consider the train as an option if you are connecting with the Bari Airport or leaving the airport to get to the Old Town area. You will probably only need single-use tickets for the train since you will not be using it for your daily public transport in this part of the world.

You might also use the train to leave the Bari Vecchia area and head to other parts of this region. In that case, you will still need to head to the Bari Central Train Station and then depart to other regions from there. There is no continuous train that runs from Bari Old Town to other parts of the region, so you should not plan on just grabbing the local train and heading away to additional coastal towns. Plan your train travel carefully to make sure that you do not miss out on locations that would have been better enjoyed on foot or by bicycle, or even on the bus.

This is not a common way to traverse any of the areas in southern Italy and might only be used by locals trying to get from place to place efficiently for business travel. You will have a much more authentic and enjoyable experience if you elect to use the bus lines for areas that you cannot reach in Old Town on foot.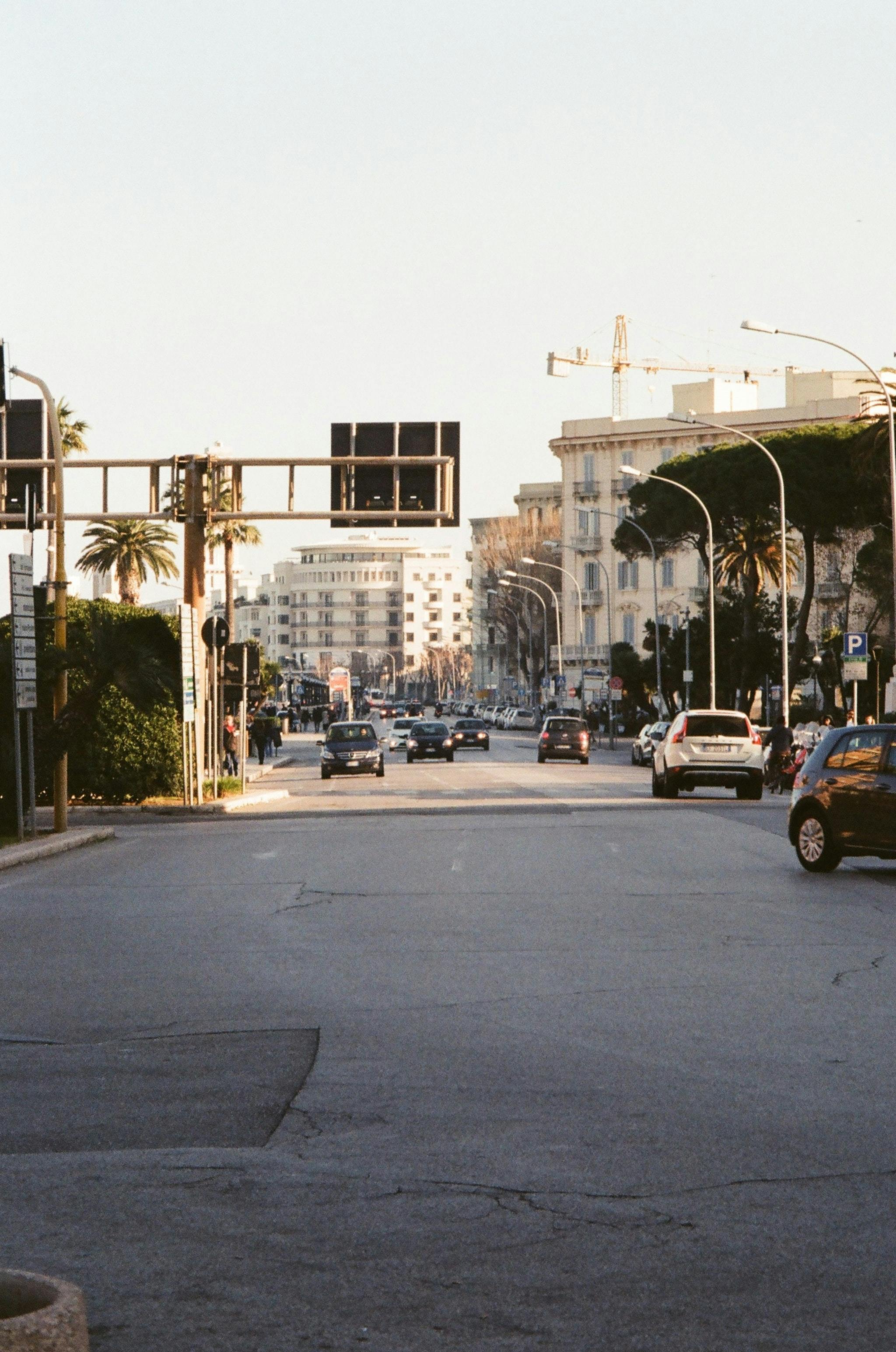 How to get around Bari by bus
Most visitors to Bari use the bus exactly once, and that is to get from the airport to their hotel or to the Old Town. The AMTAB company operates the line which connects the airport with the Bari Central Station. You will ride line 16 for 30 min, and this will cost you € 1,00 if you buy your ticket in advance. The price increases substantially if you buy your ticket on board the bus, so try to plan ahead.

Some people also elect to use the bus to see surrounding areas near this part of southern Italy, so you might have to duplicate this ride from the Old Town area back to the central station to get on a bus that will head out to outlying areas. There are actually 33 bus lines that operate outside of the heart of the city, and they can take you places like Pane e Pomodoro beach, as well as exciting locations in the Puglia region that are worth a visit. Some people will also take the bus to spots like Castel del Monte, which isn't within the historic center of Bari.

You can get a booklet of tickets for € 9,00, but there is no repeated use pass option for the bus. This is a really dependable bus company, unlike what is offered in some other cities in this part of the world. The bus runs nearly all day long as well, which is a big benefit to opting for the use of this method of transportation while you are in Bari, Italy. Most people will reserve their bus rides for times that they are looking to head outside central Bari, but it's possible to cover some of the Old Town locations more rapidly on the bus.

Be aware that you will not be able to reach the very heart of Old Town on any of the bus lines, and you will need to walk some distance to a bus stop each time you want to get a ride. You will have a much easier time seeing places like Bari Cathedral on foot, and the San Nicola area is best reached on your own two feet as well. Having the bus as an option can be great if you have been caught out late at the beach or if you have scheduled an activity that you are running late to get to across town, but it is rarely the most scenic or easiest way to get around this ancient city. It's also useful when your feet need a break.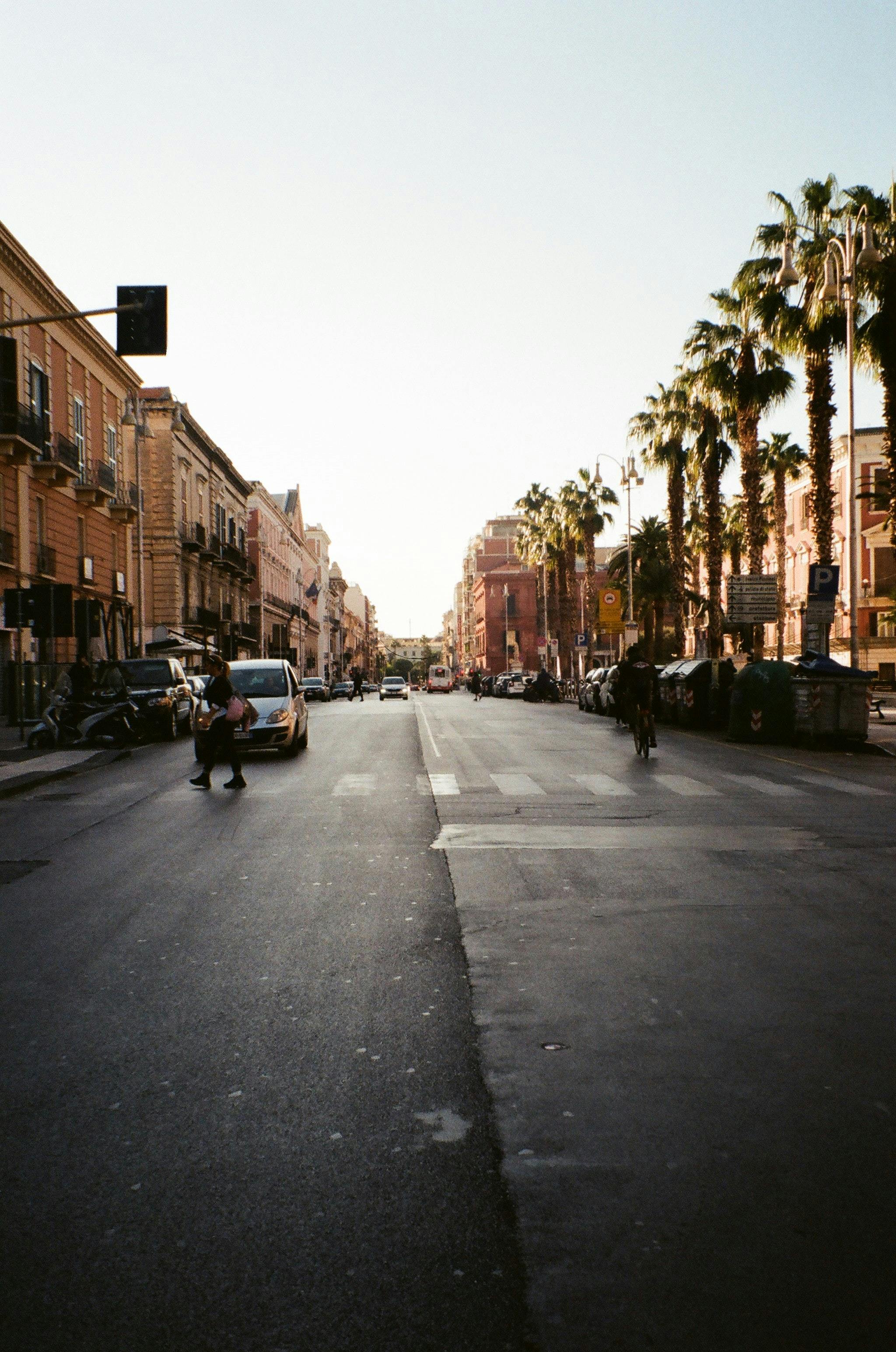 How to get around Bari by car
Just like using the train, renting a car in Bari is often not necessary. You will not be able to take your car into Old Town for any reason, and you will probably use the train station to leave the city when you are ready to head to new locations during your travels. The Puglia region is not that navigable with a car, and the only places where having a car at your disposal might be helpful, are the regions away from city centers.

Nearly every old city that is worth visiting in the Bari, Italy area will not be accessible by car. Parking can be expensive as well, and there are always issues related to driving on narrow streets in a car that you are not used to. You will need to be aware as well that your vehicle will almost always be a manual, and due to limits in inventory, getting an automatic rental will be difficult and costly. Besides, if you're planning to enjoy the unmissable nightlife in Bari while you're here, a car can be a hindrance if you want to consume a cocktail or two.

There are various official taxi services that take people from the airport to their hotels in the center of the city. Make sure that you pick from one of the official lines to avoid being overcharged for your trip to your hotel or hostel. You should pay about €20 for your trip one way. Eurotaxi, Radiotaxi, and Taxi Apulia are the usual options that are offered near the airport for your transportation needs.

Be aware that private car scams do exist in Bari, Italy, and you might end up at your destination, but you will be stuck paying many times more than what the trip is worth in order to be allowed to get your things and check in at your hotel. You should always be sure that you are working with a real taxi company to avoid this very negative experience.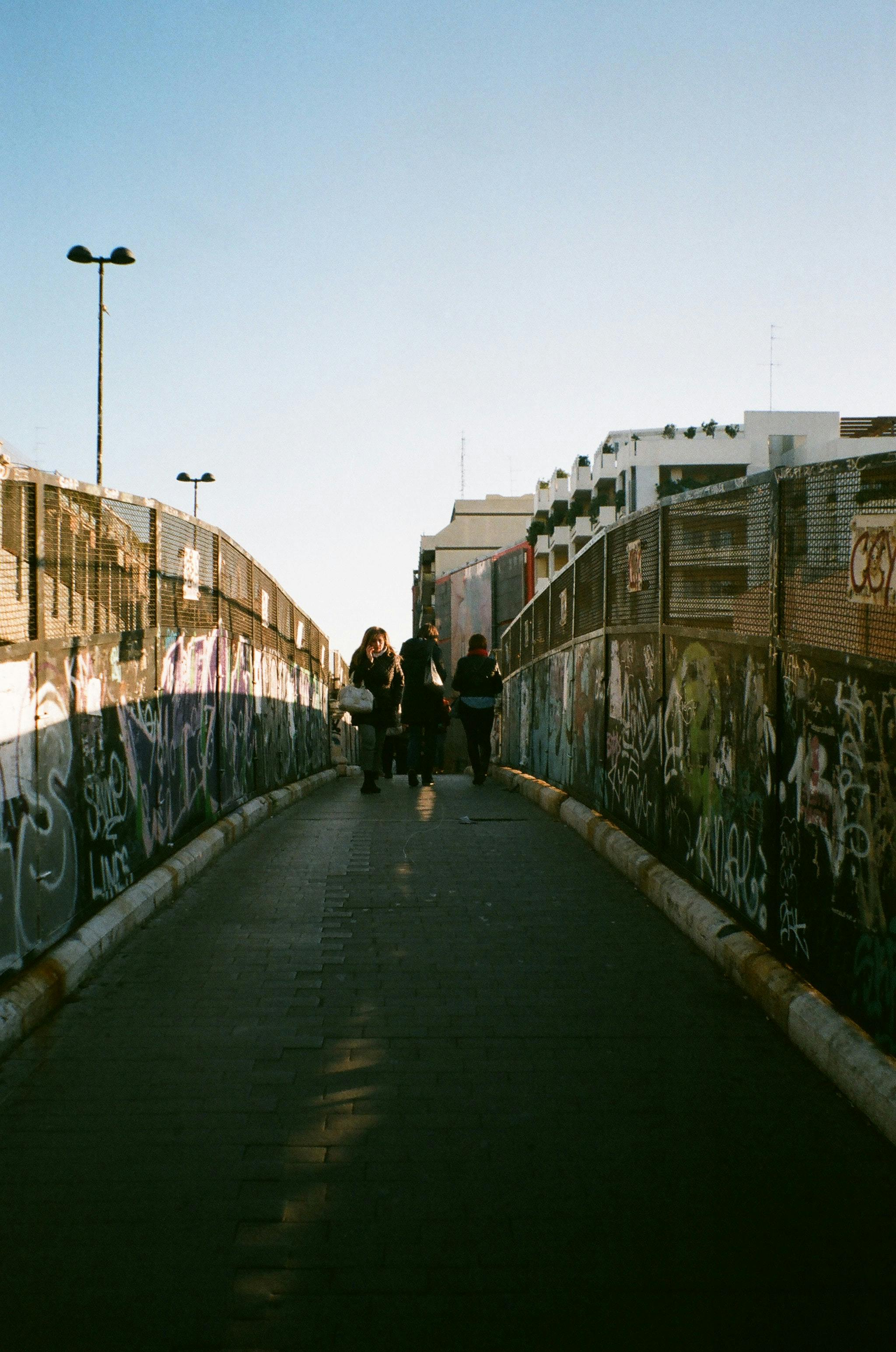 Can I get around Bari on foot?
Bari, Italy, is best seen on foot in most cases. Places like the Bari Cathedral, the whole of Old Town, Basilica di San Nicola, and all of the older places within the heart of the city center are best seen when you are walking. This is an ancient town, so it was made to be traversed on foot. The streets are quaint and narrow, and you will run into ample street food options and vendors selling handmade products or street performers working hard within each piazza.

Bari Vecchia is not accessible via car or even train. You can ride the bus or use other public transport to get to the edge of the Old Town, but this area is closed to all kinds of transit besides foot traffic. If you have rented a car, you will still have to park well outside the heart of the old part of the city and walk in to see the sites. The Old Town area is highly walkable, and most people simply choose to stay in this area and use their feet to take them to see the places they are planning to visit while they are in Bari.

Some places that are a bit farther from this section of town, like the Pane e Pomodoro beach, can be accessed readily after a short bus ride, but the train network will not offer you access to these locations either. Unlike larger and more metropolitan areas, the main attractions of this city are clustered around the historic center, and you cannot cut time off your trips between these areas by driving or riding the bus.

Another point to consider is that you would be missing out on a lot of what Bari has to offer by choosing not to walk. There are many quaint little shops that welcome you in for some local wine or delicious food when you are wandering and enjoying the sights and sounds. You can choose to walk along the sea or take a break in one of the many open areas like the Piazza Mercantile. Walking is going to be your best bet to enjoy all that the historic center of this city has to offer, and you should plan on bringing sturdy walking shoes and some sunscreen with you on your trip.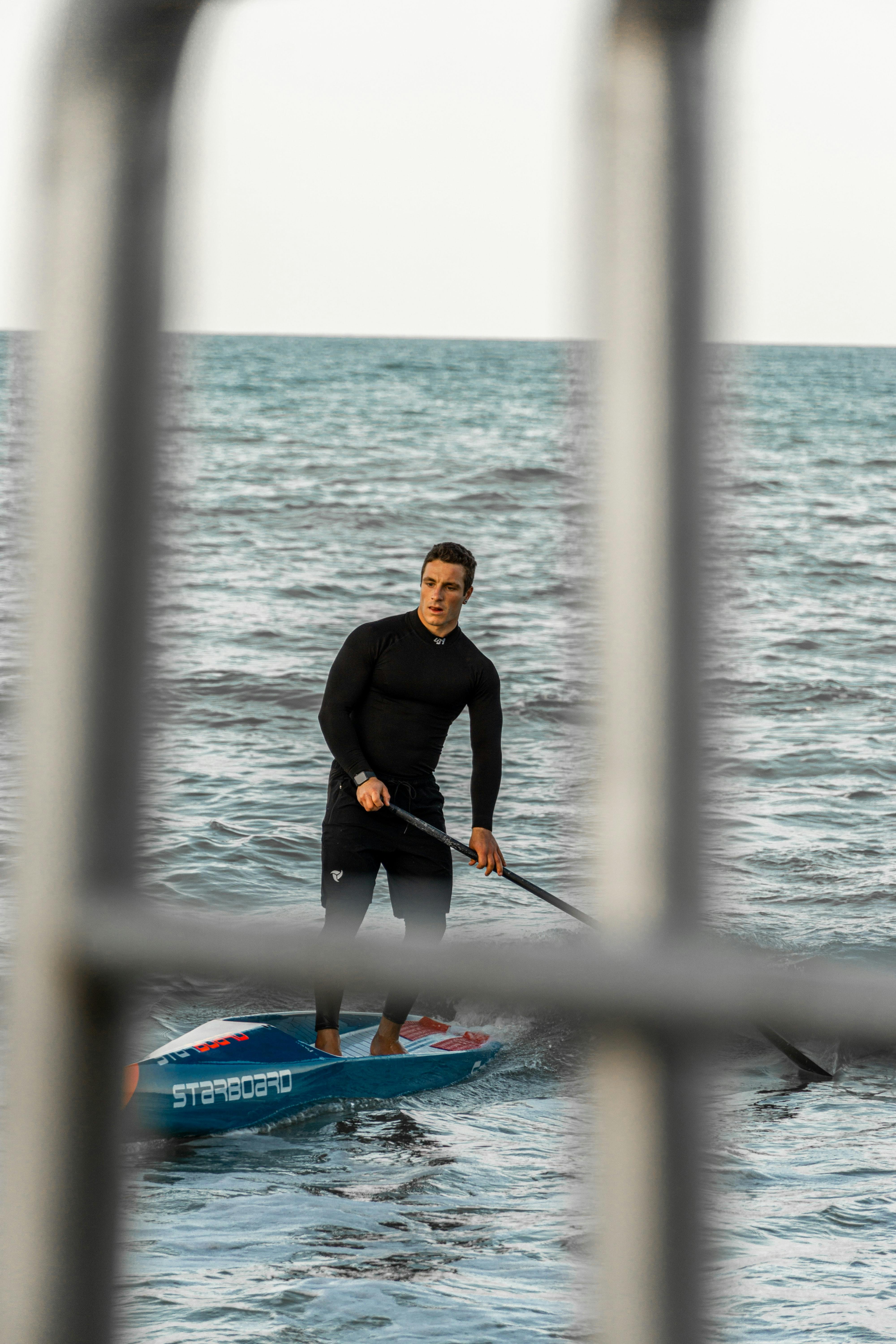 Navigating Bari on Two Wheels
Renting a bike is a great way to make the heart of the city easier to navigate and access without trying to rent a car or fussing with bus lines and times. You can easily rent a bicycle from any of the different companies that offer this service all over the city. You'll have the freedom to traverse the city more rapidly if you wish or head to outlying beaches and tourist locations without having to bother with the bus. This is a very authentic way to get around the city too, which can be really fun since locals often use bikes to take care of most of their travel and daily errands.

You will not want to try to ride your bike all the way to places like Castel del Monte, but you can cover a lot of ground within Bari, Italy, with the use of a bike. Places like Bari Cathedral and San Nicola are easily reached when you have a bike on hand, and your tired feet might appreciate the respite from walking all day long.

Conclusion
Bari, Italy, is one of the most beautiful and memorable places that you can visit in southern Italy. This city has roots back to ancient Rome, and you can easily enjoy everything in Bari when you are on foot. The narrow alleyways and charming facades of the Old Town area are actually not made to be enjoyed in any other way, and you will miss out on a lot of what this city has to offer by choosing to ride the bus or using the train network to get places.

Make sure that you plan to rent a bike if you want to give your feet a rest while you are sightseeing, but don't bother with renting a car unless you want to leave the area and visit outlying locations near the city. You will enjoy Bari most when you are accessing it the way that it was meant to be accessed. Being on foot will allow you to really soak in the atmosphere of this old and beautiful city at night and during the day, and you will have the chance to window shop, interact with pop-up markets and street food vendors, and choose dining locations on a whim.

Make sure that you have placed your luggage in secure storage before you start your adventures in Bari. Once your bags are safely stored, you can enjoy what this gorgeous town has to offer you and feel fully immersed in everything that makes Bari so memorable and unique.