5 beaches near Catania: Where to go for sun, sand, and surf
Published by:

Bounce
1 May, 2023
On the gorgeous island of Sicily, you're never too far from the beach. Sicily, located at the southern tip of the Italian peninsula, is a Mediterranean island that offers an endless selection of beautiful beaches with fine golden sand or rocky coast with the astonishingly clear waters and abundant sunshine, mild winters and hot summers make Sicily a fantastic place for a beach vacation.

Catania is one of the biggest cities in Sicily. And thanks to its location close to the famous active volcano of Mount Etna and the beautiful archaeological remains of Siracusa, Catania is the gateway to the island for thousands of tourists every year. But that doesn't mean it's hard to find beautiful Catania beaches where you can get away from it all. Whether you want sandy beaches for sunbathing, a pebble beach with astonishing water clarity, or even a volcanic beach formed by the convulsions of the nearby volcano, you can find it all here easily.

But before heading off in search of the best beaches in Catania, don't forget to drop off your unneeded belongings at a luggage storage in the city. Traveling light will make it much easier to enjoy your time on the nearest sandy beach or make the most of the lively beach clubs in the area, and you won't have to worry about your possessions getting full of sand.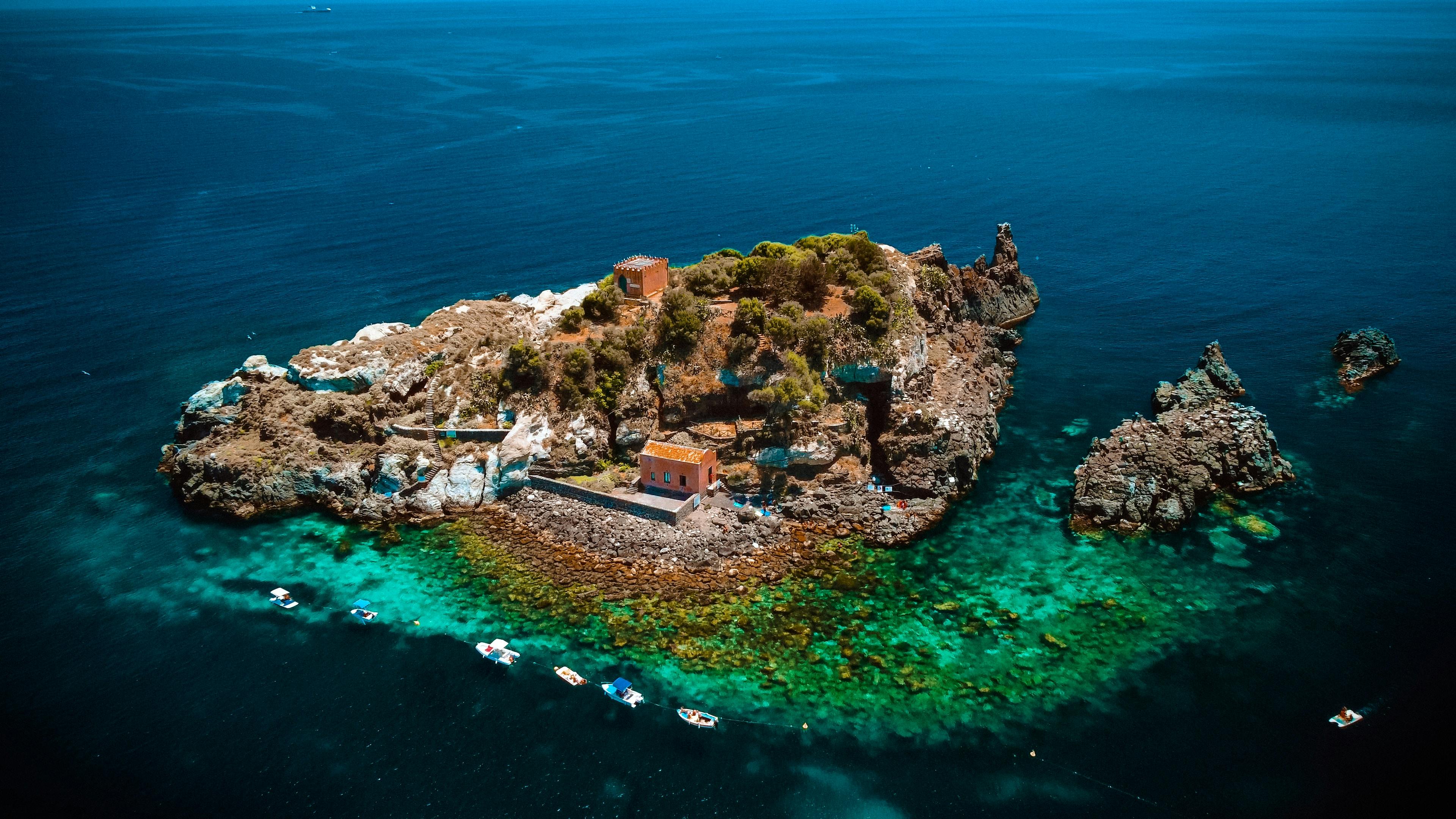 La Playa
Simply called The Beach - though confusingly in Spanish, not Italian - La Playa, or Playa di Catania, is the closest Catania beach to the city center and probably the most famous beach in the area. Around 18 km of sandy beach means that as popular as this beach is, you'll always find room to stretch out. And with gorgeous views of the Mediterranean Sea and Mount Etna, this manages to be one of the most scenic of all Catania beaches despite being located so close to town. With its urban location, La Playa has tons of things to do, along with plenty of bars and restaurants nearby so you can enjoy this beautiful beach to the fullest. If you're looking to enjoy the intense blue and crystal clear waters of Sicily's eastern coast without heading too far from the city, La Playa is not a place you can afford to ignore.

Travel distance from Catania
Virtually none. La Playa is well within the city itself and is just a 20-minute walk from Catania Acquicella train station. Less than four kilometers from the city's main train station, Catania Centrale, you can reach this beach by car in less than 20 minutes. But it's probably better to use public transport, which can get you here in the same amount of time with much less hassle.

Activity recommendations
Beach clubs: Something you need to know about Italian beaches is that they tend to be divided into public and private areas. Most beaches have an area where anyone can spread out a towel and put up an umbrella for free, so being of modest means doesn't prohibit anyone from enjoying the coastline. However, almost every beach of decent size in Italy also has one or more beach clubs that operate a private beach area and rent out sun loungers and umbrellas. Although this can cost a little bit of money, it's often worth it to get your own spot on the beach along with everything you need to enjoy the sun and the waves. Some beach clubs also offer bars, restaurants, showers, changing rooms, and other amenities to make your trip more pleasant.

La Playa has several beach clubs to choose from, so you can take your pick whether you want a lively, youthful crowd or more of a family atmosphere. These beach clubs can make spending the day on the beach much easier, letting you get the most out of the best beaches in Catania.

Bowling: As one of the busiest and most popular beaches in Catania, La Playa has tons of things to do, ranging from the usual swimming and snorkeling to more unexpected amenities like this. There is a bowling alley right next to the beach, so if you've had enough of the sun or just want to try something different, head here to perfect your game.

Food: In Sicily, just like in the rest of Italy, it's almost harder to find bad food than it is to find the good stuff. Because of its many beach clubs and seaside resorts, the main Catania beach has tons of restaurants where you can enjoy delicious seafood pulled from the deep blue waters and other traditional Italian and Sicilian dishes with a view out over the ocean. No need to bring a picnic here; just bring your appetite and treat yourself to some of the best beach food you're likely to find anywhere.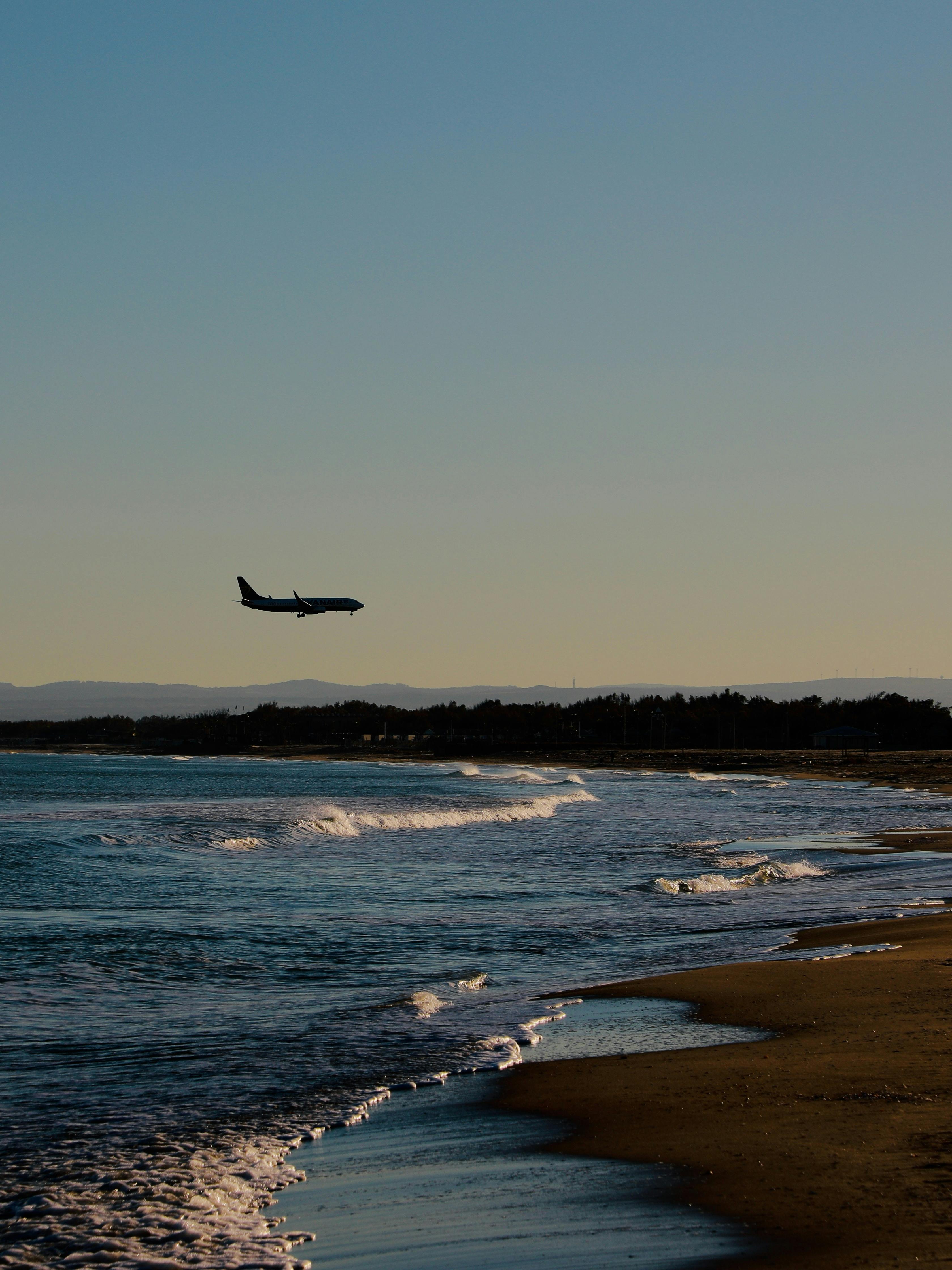 Santa Tecla Beach
Small and rocky, Santa Tecla Beach is almost the polar opposite of La Playa's busy stretch of sand close to the city center. But that's part of its appeal. This beautiful beach, although not all that far away from the city, provides one of the best beaches in Catania to get away from it all and experience a quieter side of Italian beach life.

Travel distance from Catania
Located some distance north of the city in the neighboring town of Santa Tecla, this beach requires around a 40-minute drive to reach. Public transport starts to get patchy almost the moment you leave the city, so while it's theoretically possible to take a train to Mascali and a bus from there, a car or even a taxi is probably a better way to reach this charming seaside town.

Activity recommendations
Swimming: Santa Tecla Beach is made of volcanic rocks, so water shoes are a definite must if you don't want to injure your feet on the rocky ground. However, the absence of golden sand makes this a tempting place for swimming, snorkeling, or even scuba diving. The deep blue of the water here is hard to believe even while you're looking at it, and the clarity is just as impressive. Although it's small, this is one of the best free beaches in Catania, and even the publicly accessible part of the beach has stairs to make it easier to get into the water and showers to rinse off after. You'll also find lots of sea life in the water here, so bring those goggles with you to explore one of Sicily's hidden gems.

Hiking: Santa Tecla is located right next to Riserva Naturale Orientata La Timpa, a protected nature reserve that offers a variety of hiking trails and incredible views over the coastline. Stretch your legs before or after your swim to enjoy this gorgeous area.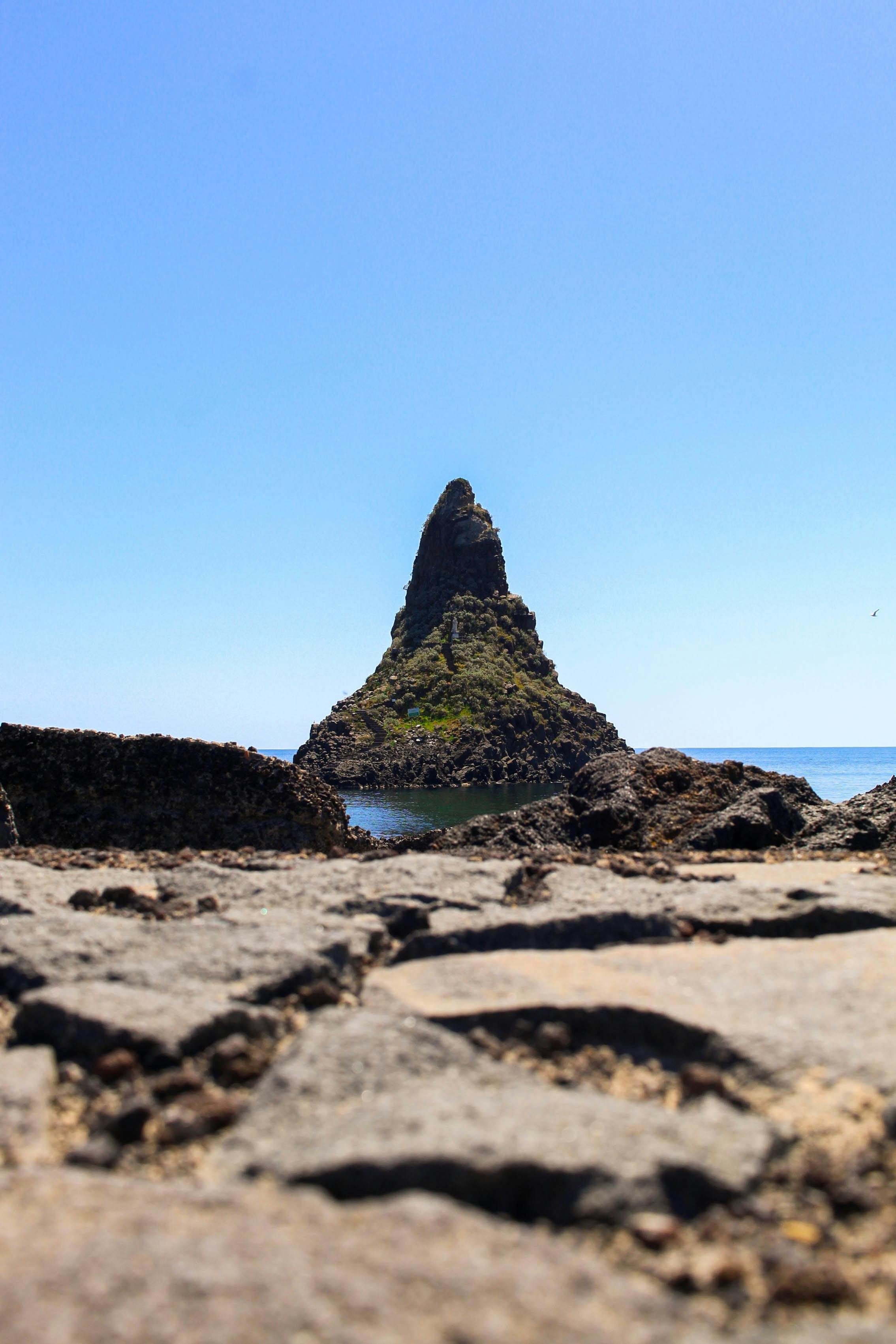 San Marco Beach
The beach of San Marco di Catalbiano, to give it its full name, is one of many popular beaches just to the north of Catania itself. Surrounded by citrus groves and pine forests, this is one of the best beaches in the area to visit if you want to get away from it all. Plus, there are neighboring beaches like Spiaggia Marina di Cottone to explore, so traveling to this location can give you multiple beaches on a single trip.

Travel distance from Catania
It's a little over 40 km from the center of Catania to the town of San Marco. Public transport in this region is disappointingly bad, so it's probably best to rent a car and make the 50-minute drive here for yourself.

Activity recommendations
Swimming: This shallow pebble beach has astonishing water clarity and is a great place for family trips. It's easy to get in and out of the water, and you can go quite far without getting out of your depth. Do note, however, that there are no lifeguards on duty on this and other free beaches in the area, so swimming is at your own risk.

Camping: If you want to spend a little more time enjoying the many beaches in this beautiful area, the campsites of San Marco Beach can be a perfect place to enjoy a mini break from Catania itself. Camping with the sound of the waves hissing on the rocks of the beach is an unforgettable experience, making this the perfect place to get back to nature.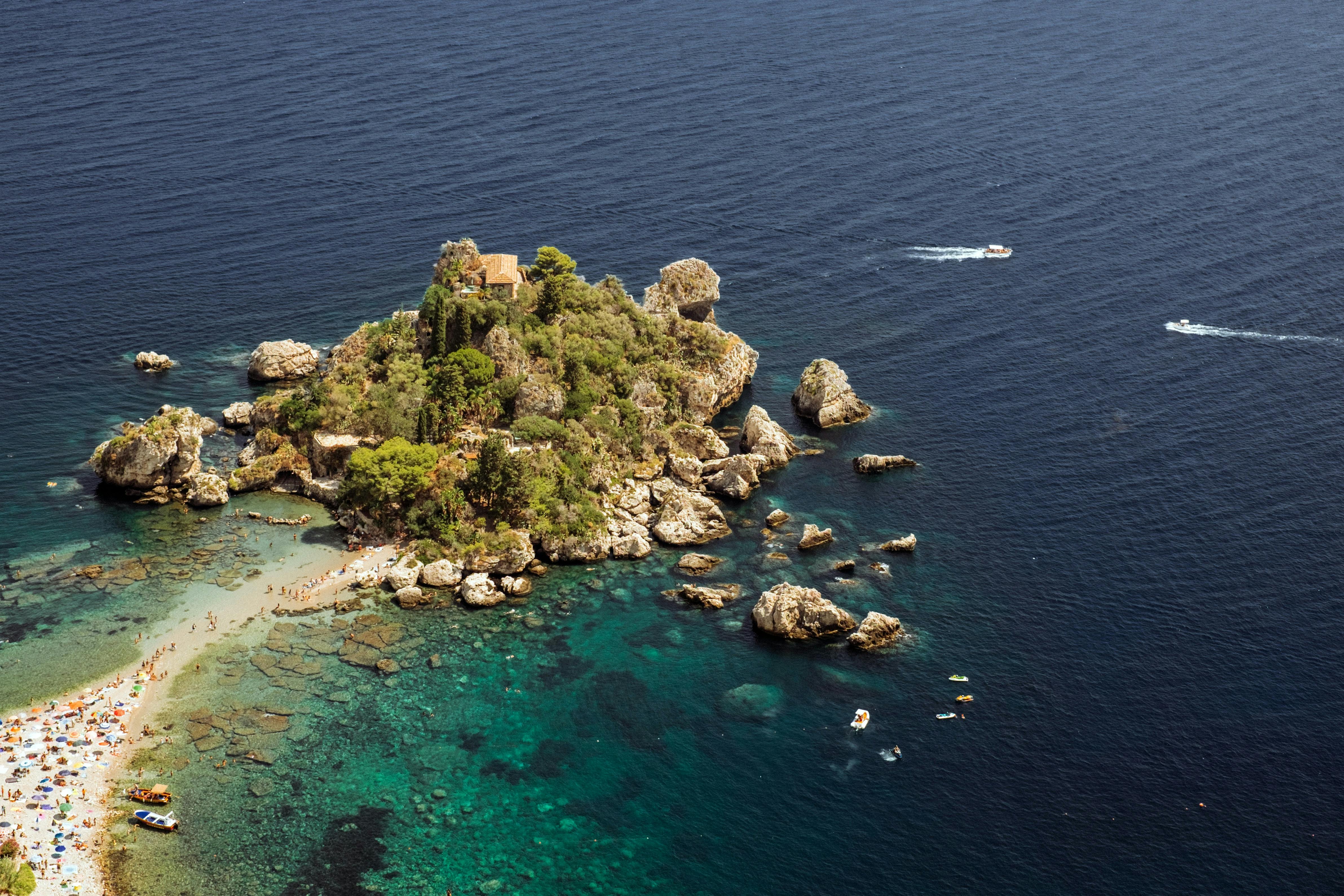 Santa Maria la Scala
Steeped in Greek and Roman mythology, Santa Maria la Scala is easily one of the most atmospheric as well as one of the most beautiful beaches in the region. Located in a charming fishing village, Santa Maria la Scala is the ideal place to get a sense of Sicilian life outside the city and enjoy a quieter pace of life on one of the best beaches of Catania.

Travel distance from Catania
Close to San Marco, Santa Maria la Scala beach can be reached by car in around 50 minutes, and like that other public beach, driving is the best way to get here.

Activity recommendations
Castello degli Schiavi: Built in the 1700s by a doctor from Palermo, this beautiful castle provides a glimpse into Sicilian life before the island was discovered by international tourists. A filming location used in The Godfather - it was the location of the infamous car bombing scene - this castle is normally used for weddings and other special events, but it is possible to arrange a private tour.

Palombe cave: A little way inland from Santa Maria, this fascinating cave on the slopes of Mount Etna is rich in myths and legends and was reportedly the place where Galatea and Acis, a sea nymph and a mortal man, respectively, met for a romantic tryst before being killed by local cyclops Polyphemus.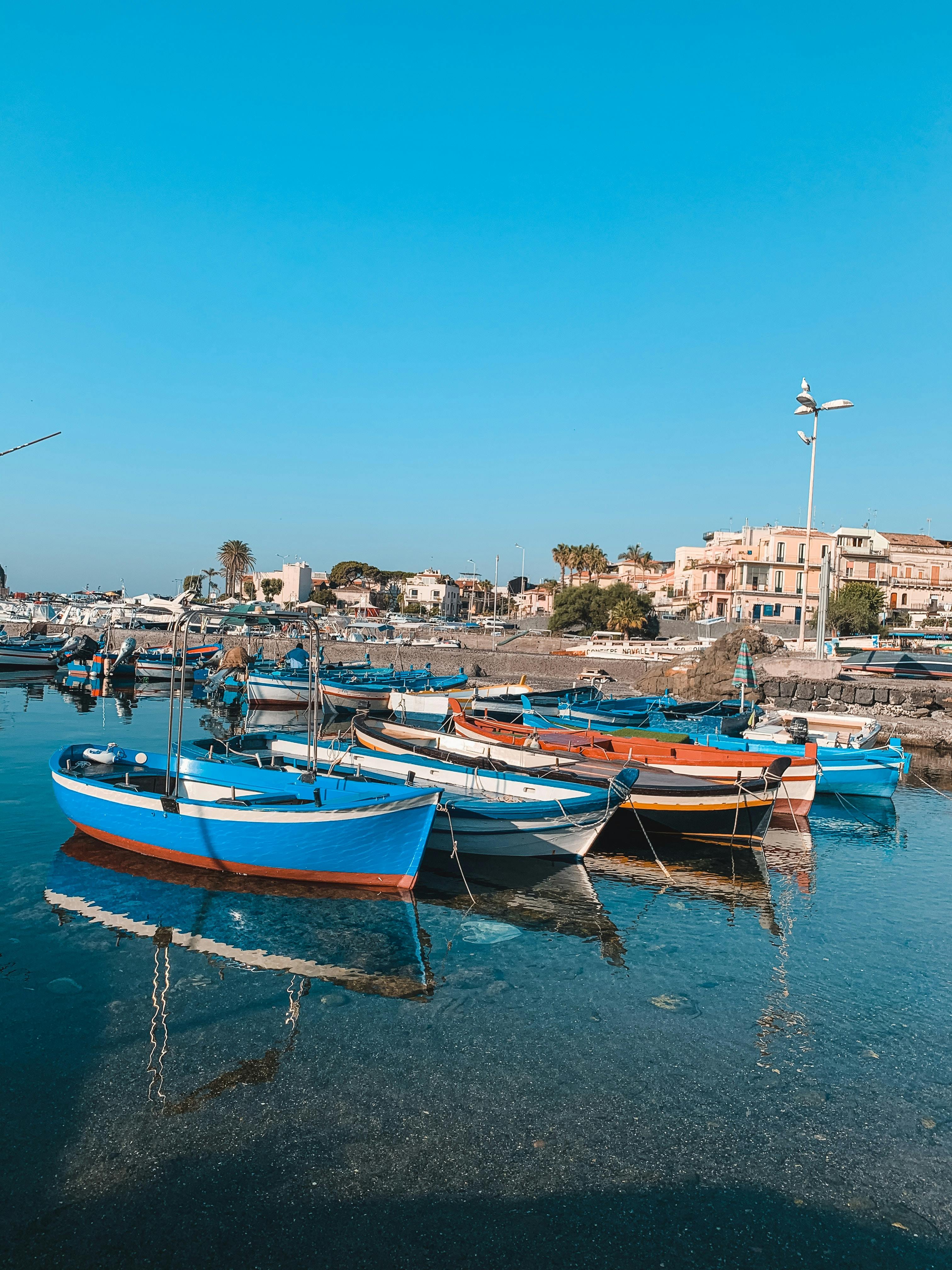 Aci Trezza
This region, with its landscape of lava cliffs and beaches of volcanic sand, is known as la Riviera dei Ciclopi. The famous volcanic stacks of black rock rising out of the blue water were believed in Greco-Roman mythology to be the rocks the Cyclops hurled at Ulysses as he escaped the murderous giant. These days, though, you're more likely to run into locals enjoying a trip to the beach and foreign holidaymakers than you are one-eyed giants. The natural beauty of this area has been an inspiration to artists for centuries, and all the beaches along the Riviera dei Ciclopi are well worth visiting.

Travel distance from Catania
Only 10 km north of Catania, you can reach Aci Trezza and the Riviera dei Ciclopi with a drive of around 30 minutes. There's also a bus that leaves from Catania Centrale, but it takes over an hour to make the same journey, and the schedule can be unreliable.

Activity recommendations
Beach hopping: The beautiful landscape of the Cyclops Riviera is blessed with tons of lovely beaches with gorgeous views of islands and mountains. You'll find everything from a fine gravel beach in Pozzillo to beautiful stretches of sand along the edge of Aci Trezza itself, and you can easily spend a relaxing day or more trying - and probably failing - to choose your favorite beach out of the many beautiful beaches here.

Cyclops Islands Marine Protected Area: One of the top attractions on the Riviera dei Ciclopi, this protected area contains one tiny island after another and is a fantastic place to explore marine life. Go scuba diving or take a trip in a glass-bottomed boat to see the remarkable life that calls this beautiful region home.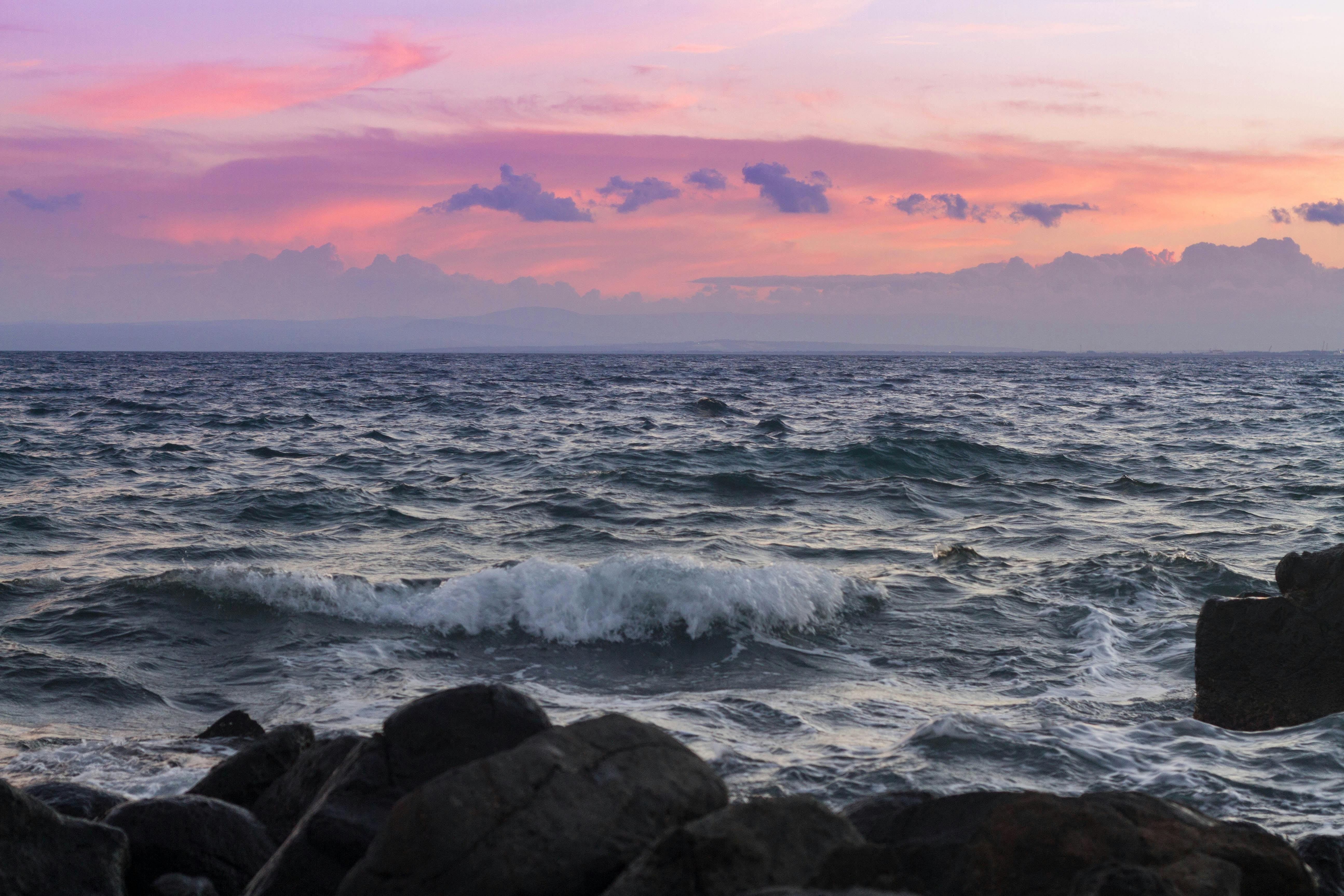 Conclusion
With so many stunning beaches to choose from in and around Catania, it would be a shame not to make some time to explore the coastal environment on your next trip. And if you're exploring Catania on a budget, you can avoid the private beaches and take advantage of the public beaches that won't cost you a penny to visit.

Plus, further from the city itself, you'll find lots of beaches that make ideal destinations for the best weekend trips from Catania. Leave your bags behind with a convenient luggage storage in Catania and get ready to explore some of the most beautiful beaches Sicily has to offer.