8 best hostels in Chicago
Published by:

Bounce
18 May, 2023
Chicago is the United State's third biggest city and is best known for its incredible architecture, delicious signature dishes, and unique neighborhoods. The city also has a vibrant nightlife and is located in a nice area on the banks of Lake Michigan. While you're here, make sure that you taste a deep-dish Chicago style pizza and a world famous Chicago hotdog, and stop by all of the main tourist attractions like the Tribune Tower and the Rookery Building.

Since you'll probably be spending most of your days exploring the city why not save money by staying in one of the cheap hostels in Chicago? They are much more affordable than a hotel or Airbnb property and are popular among solo travelers and people who like to be social since it means spending lots of time with other people visiting the city.

Staying in a room with strangers can be a blast and will give you the opportunity to share stories and learn about other travelers and their cultures. However, you'll need to make sure that your belongings are safely locked away when you check out to go sightseeing. Bounce luggage storage in Chicago is a service that will definitely come in handy during your travels in the windy city, and we even have some locations in local hostels.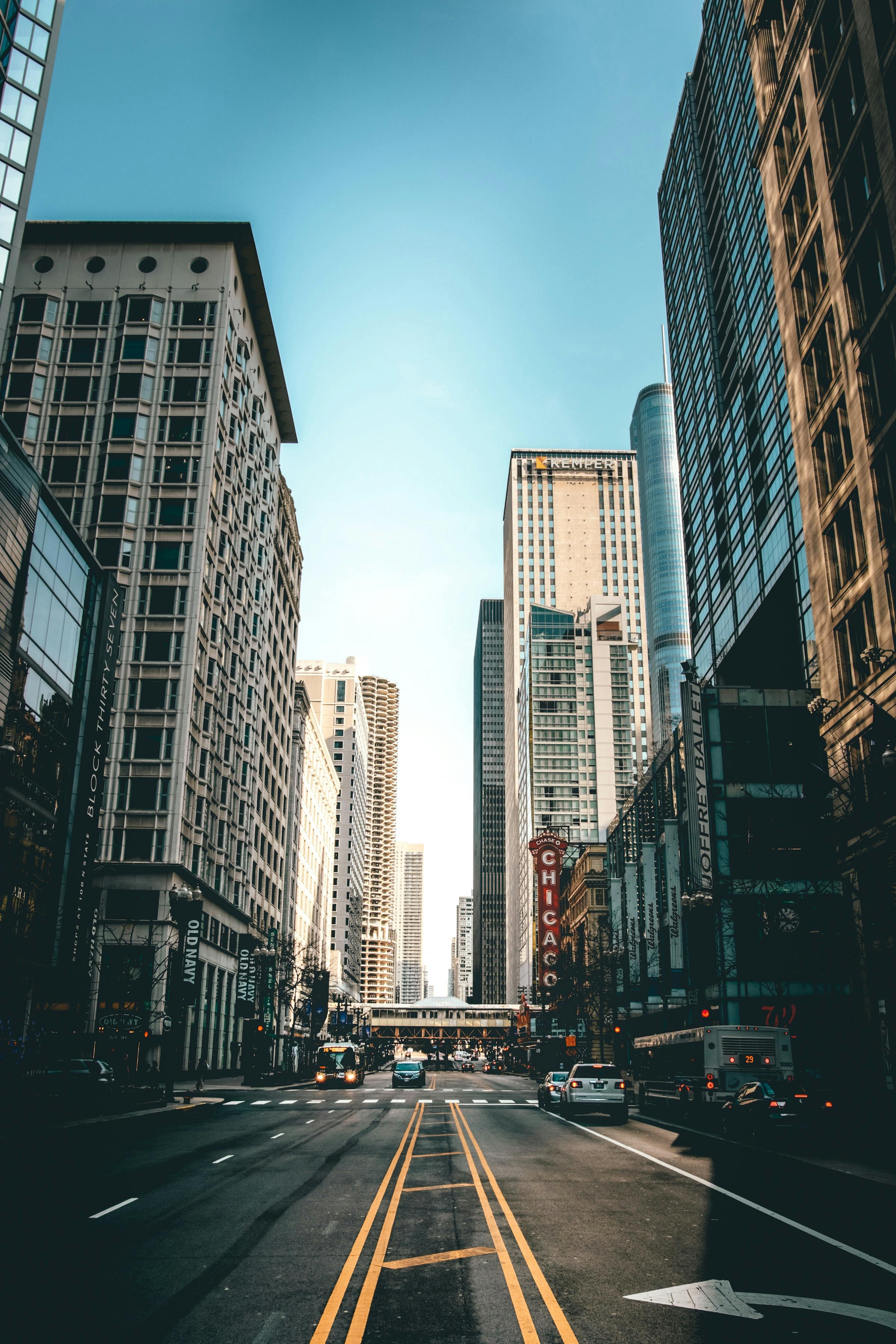 Selina Chicago
Situated in the heart of Chicago, it's hard to find a hostel with a location better than this. Selina's Chicago hostel is just a short walk away from the Magnificent Mile and is surrounded by plenty of shops, restaurants, and landmarks. Nearby, you'll find Millennium Park, Oak Street Beach, Lincoln Park Zoo and Navy Pier.

On site, they have a communal kitchen as well as a coworking space with phone booths for all of those digital nomads who need to work while abroad, and they have free wi-fi so nothing will be holding you back. Plus, since they are a Bounce luggage storage partner, you'll never have to worry about finding somewhere safe to keep your bags. They have a mix of dorm rooms as well as private and family rooms.

What makes Selina Chicago unique
This hostel has all of the facilities that you could need and more. When you aren't out sightseeing you can stay fit in their gym, relax reading in their library, watch a movie in their cinema room or see what's going on in the event space.

Selina Chicago pricing
Staying in their dorm rooms is quite affordable, and you can get a spot in the 4 person room starting at $64.00 per night. If you want to treat yourself to fancier accommodations like their Suite + room it will cost you $655.00 per night.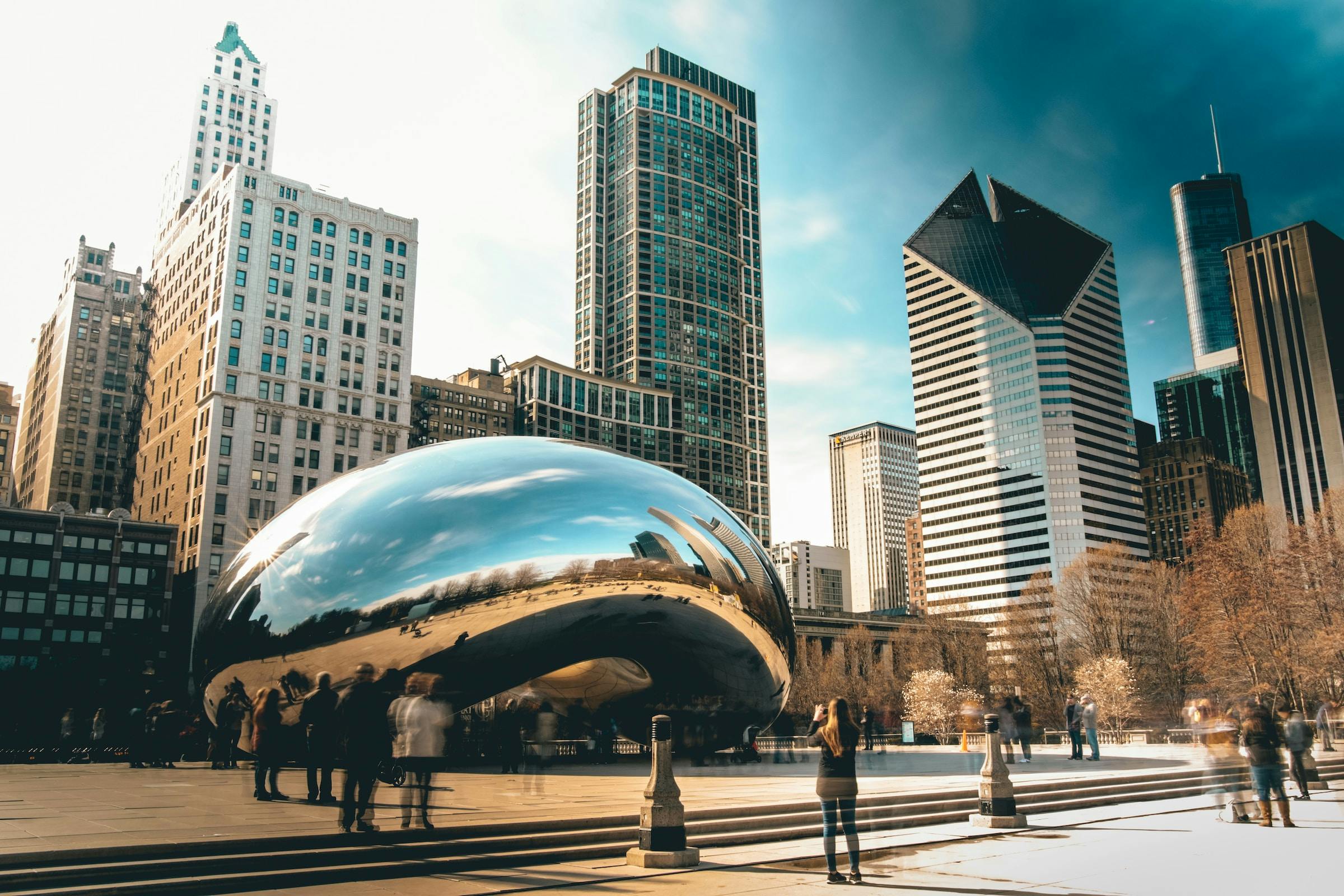 Chicago Parthenon Hostel
This hostel is located in the Greektown West Loop neighborhood very close to the Willis Tower and is within walking distance to The Loop, the Magnificent Mile, Millennium Park, the Museum Campus, Navy Pier, and the Art Institute of Chicago. You'll also be close to several types of public transportation which can bring you anywhere else around the city center.

Their sleeping accommodations include private rooms, gendered shared dorms with 4, 6 or 8 beds, and group rooms. The hostel includes free wi-fi, a lounge, and a kitchenette equipped with everything that you could need to make yourself food.

What makes Chicago Parthenon Hostel unique
Whether you want to just relax or get to know some of the other travelers staying here, the guest lounge is the place to be. It has a flat screen TV, board games, vending machines, and a coffee and tea station. You might also be interested in their book sharing system where you can trade one of your novels for another.

Chicago Parthenon Hostel pricing
This hostel prices their 8 person dorm room with a shared bathroom at around $51.00 per bed. You can book a family room, which sleeps 4 and has a shared bathroom, for approximately $196.00.

HI Chicago Hostel
This is a J. Ira and Nicki Harris family hostel and it's the perfect place for those traveling on a budget. It has a central location in Downtown Chicago's Loop neighborhood and is easily accessible from both airports as well as the bus and train station which can help you get around. From the hostel, you'll be able to reach Buckingham Fountain, the Bean, the Willis Tower and Millennium Park.

Included in your stay are free wi-fi and access to spacious lounge rooms, laundry facilities, and a guest kitchen. They have dorms that sleep 4 or 6 guests as well as private double, triple, or king rooms and ensuites.

What makes HI Chicago Hostel unique
If you're traveling alone and want to make friends this is a good place to be. They put on regular events like pub crawls, free walking tours, jazz bar tours and more. They also serve free breakfast and have an on site cafe.

HI Chicago Hostel pricing
The price of staying in a 6 person men's or women's dorm is about $75.00, and a one bedroom suite will cost upwards of $319.00 per night.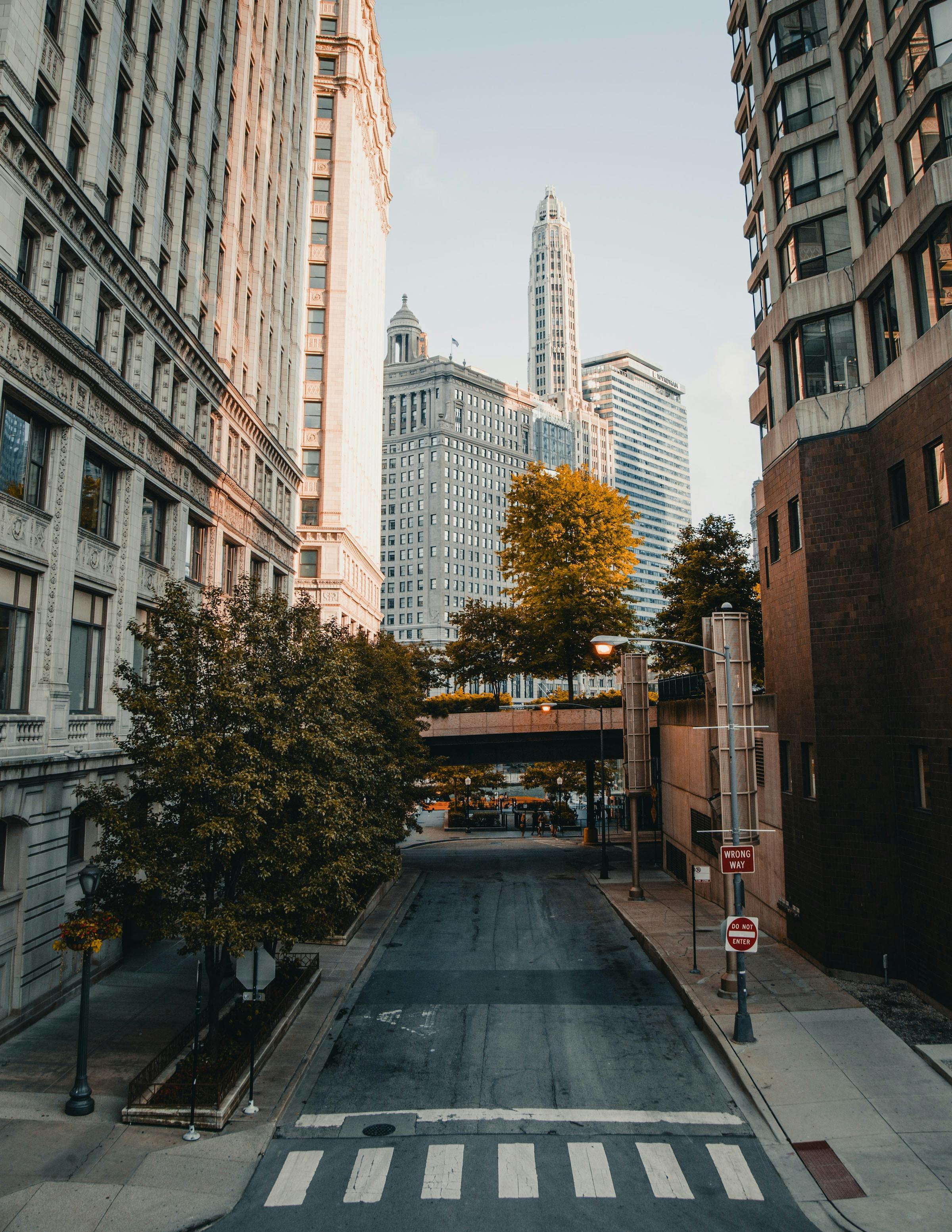 Wrigley Hostel
This hostel's great location in Wrigleyville will leave you just a couple minutes away from Wrigley Field where the Chicago Cubs play, Lake Michigan, and plenty of bars, clubs, and music venues. To head anywhere else you can hop on the Addison Redline L Train which is a quick and efficient way to reach other attractions like the Field Museum, the Bean, the Shedd Aquarium and the Sears Tower.

For sleeping, you can choose between an 8 to 10 person dormitory, a 4 bed shared or private room, a female only dorm, or the queen bed private room. All rooms have heating, air conditioning, and free wi-fi.

What makes Wrigley Hostel unique
Looking to make new friends during your stay at Wrigley Hostel? Just spend some time in the outdoor lounge which has a BBQ grill, or have fun playing games in the common room which has a pool table, shuffleboard, and flat screen TV. They also have a computer room with comfy bean bag chairs, computers and a free library, and there are always pub crawls, movie nights, comedy entertainment, pizza nights, or other organized events happening.

Wrigley Hostel pricing
At Wrigley Hostel, the average nightly price for a bed in the large dorm room is $80.00, and the private 4 person room is about $400.00.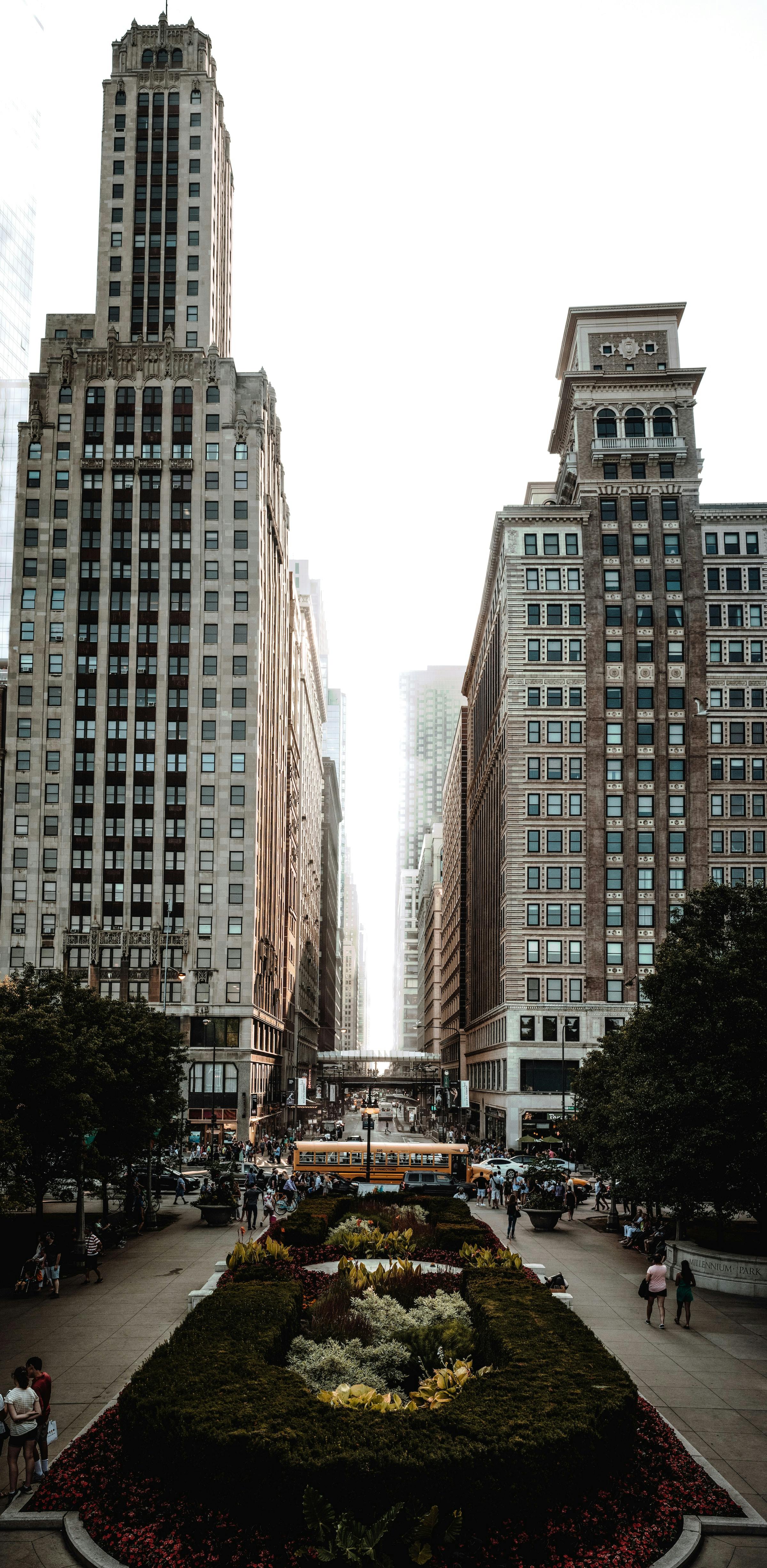 Chicago Getaway Hostel
This Chicago hostel is situated in the fantastic neighborhood of Lincoln Park and is a modern and affordable option for budget travelers. It has a fully functional kitchen available to all guests as well as free internet access and bicycle rent. It's located close to Lake Michigan and, with close proximity to the train and bus, you'll never be too far from all the action and can reach places like the Chicago History Museum and Lincoln Park Conservatory with ease.

Their room selection includes a deluxe double room with a half bathroom, a double room with a shared bathroom, a premium suite or a deluxe suite. They also have dorms for 4 or 10 guests.

What makes Chicago Getaway Hostel unique
Take advantage of the fun freebies offered by this hostel in Chicago like the use of a pool table, outdoor terrace, card games, TV room, and complimentary coffee bar.

Chicago Getaway Hostel pricing
The average price for a bed in their 10 person dorm is $44.00 per night. If you're interested in the deluxe suite, which is perfect for families or groups traveling together, expect to pay approximately $280.00 nightly.

Freehand Chicago
Freehand Chicago is a hostel housed in a historic building dating back to 1927. It's a great boutique hostel with a unique charm, comfortable beds and a beautiful design. It's situated in River North which is where you'll find some of the best art galleries, restaurants and shops, and is not very far from the Magnificent Mile. Sleeping availabilities include quad rooms, some of which are female-only, as well as king, queen, and penthouse rooms.

What makes Freehand Chicago unique
This location stands out from other Chicago hostels because of its award-winning Broken Shaker cocktail bar where you can hang out and get to know other guests while sipping on a delicious drink. They also have a cafe, fitness center, and free wi-fi.

Freehand Chicago pricing
The cheapest accommodation is in their quad dorm room which will cost around $66.00 for a bed. If you want their most luxurious accommodation you can book the penthouse which sleeps 6 and costs upwards of $899.00 per night.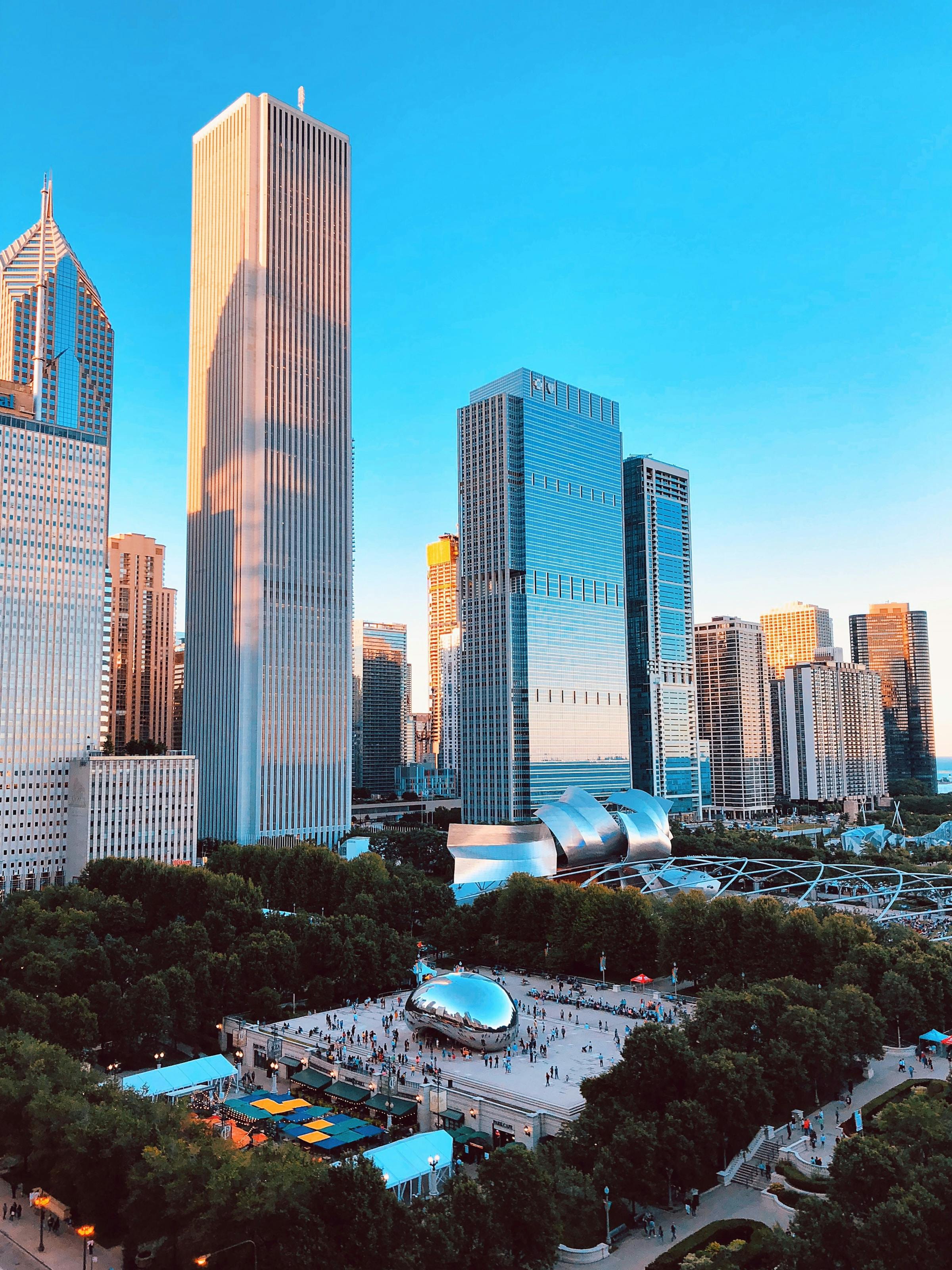 Villa Dubois Guest House
Although more like a hotel than a hostel, this location has a living room and kitchen with a refrigerator and microwave so you'll have all of the amenities that you need to live here. Their rooms, which are private and have either ensuite or shared bathrooms, all have comfortable beds, nice linen and soft towels available for all guests. Nearby you'll find the Field Museum of Natural History, the Art Institute of Chicago, Grant Park, the Chicago Museum of Science and Industry, the Willis Tower, and much more.

What makes Villa Dubois Guest House unique
Some of the unique facilities offered at Villa Dubois Guest House include a garden and a communal living room. The common rooms have a TV where you can watch movies and relax with fellow travelers.

Villa Dubois Guest House pricing
The price for a night in the deluxe double room is about $150.00. For around $400.00 nightly, enjoy sleeping in the chic condo.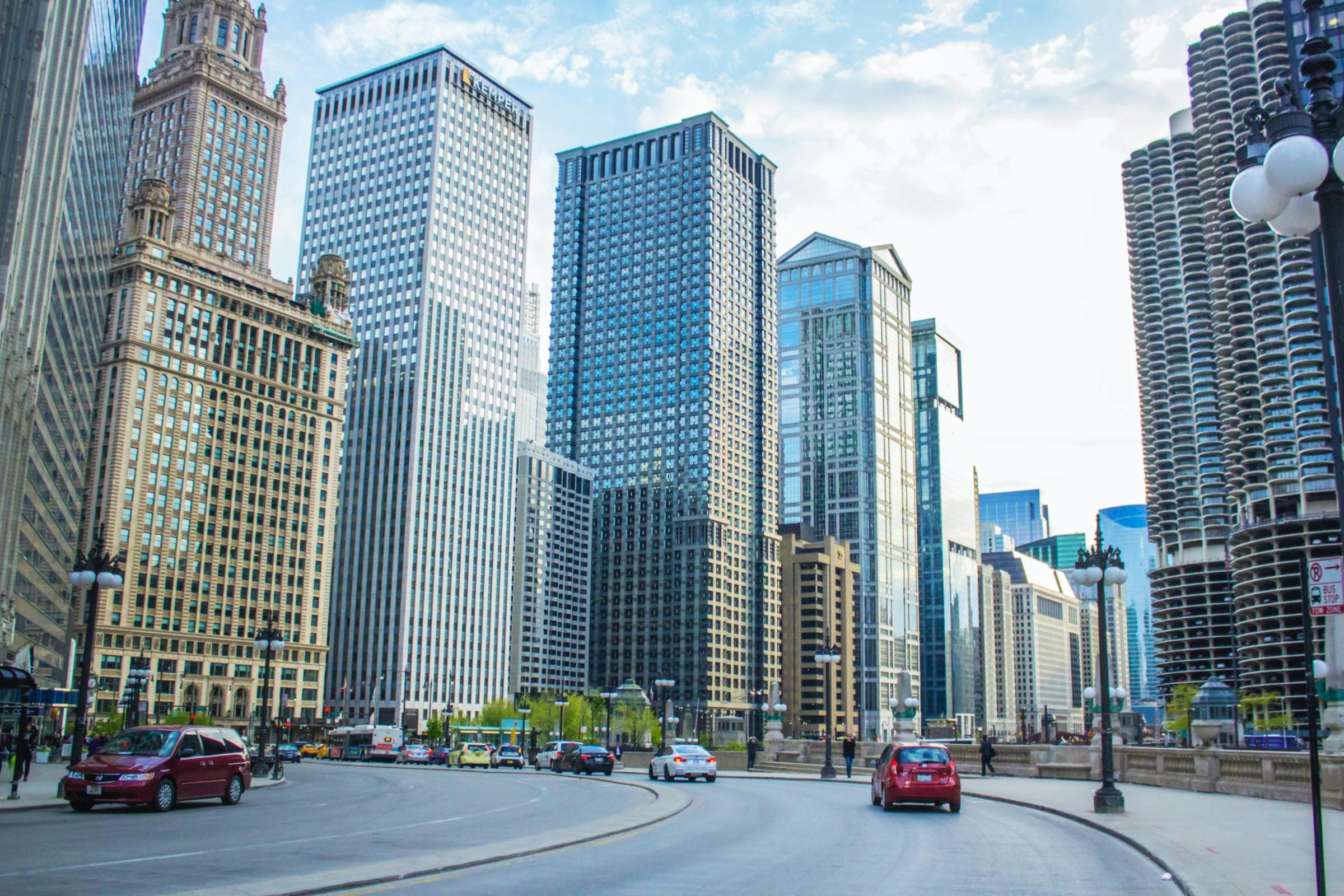 House 5863 Chicago Bed and Breakfast
Located in the heart of the north side of Chicago, this location is unlike other hotels or Airbnbs. It's a super clean and modern space where you can have an independent stay and be provided with everything that you need. Cook your own meals in the fully equipped kitchen and help yourself to their continental breakfast whenever works for you before heading out into the city.

They mostly have private rooms, some of which have shared bathrooms and others that are ensuite, and each one has a private balcony. The building has free wi-fi and there is lots to do nearby as you'll be just 1 kilometer away from Lake Michigan and Lincoln Park.

What makes House 5863 Chicago Bed and Breakfast unique
Considering House 5863 Chicago Bed and Breakfast as your home base? This hostel features a relaxing garden and deck area where you can hang out and enjoy the nice weather.

House 5863 Chicago Bed and Breakfast pricing
At House 5863 Chicago Bed and Breakfast, the ballpark cost for staying in the junior room with a queen bed is $171.00. The superior room, which has a king bed, can be $263.00.

Booking the best hostel in the Windy City
You can still stay in terrific accommodations in Chicago even if you're traveling on a budget. There are lots of great hostels in Chicago which can suit all kinds of travelers, whether you want to be social and make friends with other super friendly guests or have a more private experience in a solo room. They also make it easier for big groups traveling together to have a room where they can all stay. Vacationers around the world choose to sleep in hostels instead of paying full price for more expensive accommodations, and since many of them offer extra perks like free breakfast or plan fun activities, you really have nothing to lose.

Now that we've introduced you to some of the best hostels in the city you can make an informed decision and decide which one is best for you and the kind of trip that you want to have. There is still lots more to learn about Chicago before you officially book your trip. Take a look at these guides on The Best Time to Visit Chicago and 3 Days in Chicago: Everything You Should Know.