Best Vegetarian Restaurants in Edinburgh
Published by:

Bounce
4 July, 2022
As plant-based cuisine becomes more popular worldwide, it is becoming easier to find delectable vegetarian dishes. While Scotland is known for its unique cuisine, more and more restaurants are recognizing the need to add plant-based options to their menus for those with dietary restrictions or partaking in clean eating.

The best vegetarian restaurants in Edinburgh offer a variety of dishes so you are not stuck eating the same basic foods over and over again. You can find traditional Scottish foods that have been re-invented to be vegetarian and vegan. You can also find foods from around the globe that have been re-imagined for vegetarians and plant-based eaters.

While it can be challenging to find restaurants dedicated solely to vegetarians, several restaurants have extended their menus to include flavorful vegan and vegetarian foods. Keep reading to find the best vegetarian restaurants in Edinburgh and enjoy your culinary experience in this wonderful city.

Getting ready to stop at a vegetarian restaurant in Edinburgh? Find a place where you can leave your bags since most restaurants don't have room to stow large bags or luggage while you dine. And if you've been shopping in Edinburgh, stow that away, too. Whether you are searching for breakfast, lunch, or dinner, the best vegetarian restaurants in Edinburgh have you covered!

Nova Pizza Vegetarian Kitchen
Address: 42 Howe St, Edinburgh

When you are searching for delectable and authentic Italian food in Scotland, you may think it will be a task. But if you are looking for delicious vegetarian pizzas and more, we'll send you straight to Nova Pizza Vegan Kitchen where all their food is made fresh from primarily local sources.

The menu is filled with creative starters, filling pasta, traditional pizzas, and delicious desserts all 100% vegan-friendly. Several of the dishes are also gluten-free and clearly marked on the menu. You do not have to be vegan to enjoy the experience of dining at Nova Pizza. The best vegetarian pizza dishes can be made using any vegetarian pizza toppings including vegan cheese.

The absolute crowd favorite dish at Nova Pizza is the spaghetti alla carbonara which is classic Roman pasta braised in a cream, onion, and black pepper sauce then topped with pepper and homemade walnut parmesan. They also have a large selection of vegetarian pizza dishes including the popular Funghi which is mushrooms, tomato sauce, and mozzarella.

David Bann Restaurant
Address: 56-58 St Mary's, Edinburgh

Located near St Patrick's Church, David Bann Restaurant offers fantastic vegan and vegetarian food that will make your mouth water and your tummy sing! (And if you like singing and music, check out our music festivals guide.) With a menu filled with tasty options such as beetroot and butter bean risotto, cooked broccoli soup, orange pudding, and panna cotta, you will definitely find something truly wonderful.

Order a craft beer or glass of wine while you wait for your entrée and visit with friends. Start your meal with the hummus, olives, and bread starter, or the banana chutney. The chickpea and celery curry wrap is very filling and bursting with flavor. End your meal with the panna cotta or maybe a scoop of ginger ice cream and a chocolate frappe.

Dine Murrayfield
Address: 8 Murrayfield Place, Edinburgh

Conveniently located just outside the city center, Dine has several locations throughout Edinburgh's neighborhoods. The most vegetarian-friendly Dine menu can be found in Murrayfield near the Murrayfield Stadium in Coltbridge Canter. Their breakfast, lunch, and dinner menu have several terrific vegetarian choices, so visit often when in Edinburgh.

Start your meal with the roasted cauliflower purée with cheese and topped with a brioche crumb and herb oil. Then you have to order the spiced lentils for your entrée; this dish is made with caramelized apples, cavolo nero, hazelnuts, and blue cheese. The roasted root vegetables or sautéed new potatoes with herbs and goat cheese perfectly compliment the spiced lentils.  

Pataka
Address: 190 Causewayside, Edinburgh

This Indian restaurant is open seven days a week and served fantastic vegan and vegetarian friendly fare along with traditional meat-inspired Indian and Bengali dishes. Located just a few minutes from the city center, Pataka is a solid choice when searching for Indian vegetarian cuisine in Edinburgh. Vegan cuisine is also available here including delightful vegan burgers.

Their excellent vegetarian options will make even non-vegetarians sit up and take notice of the vibrant, tasty meat-free dishes. The laita baingan and tarka dhal with rice are especially good. You can order off the menu al a carte or you can order the vegetarian dinner for two where the chef creates a full dinner service including starter, entrée, and dessert.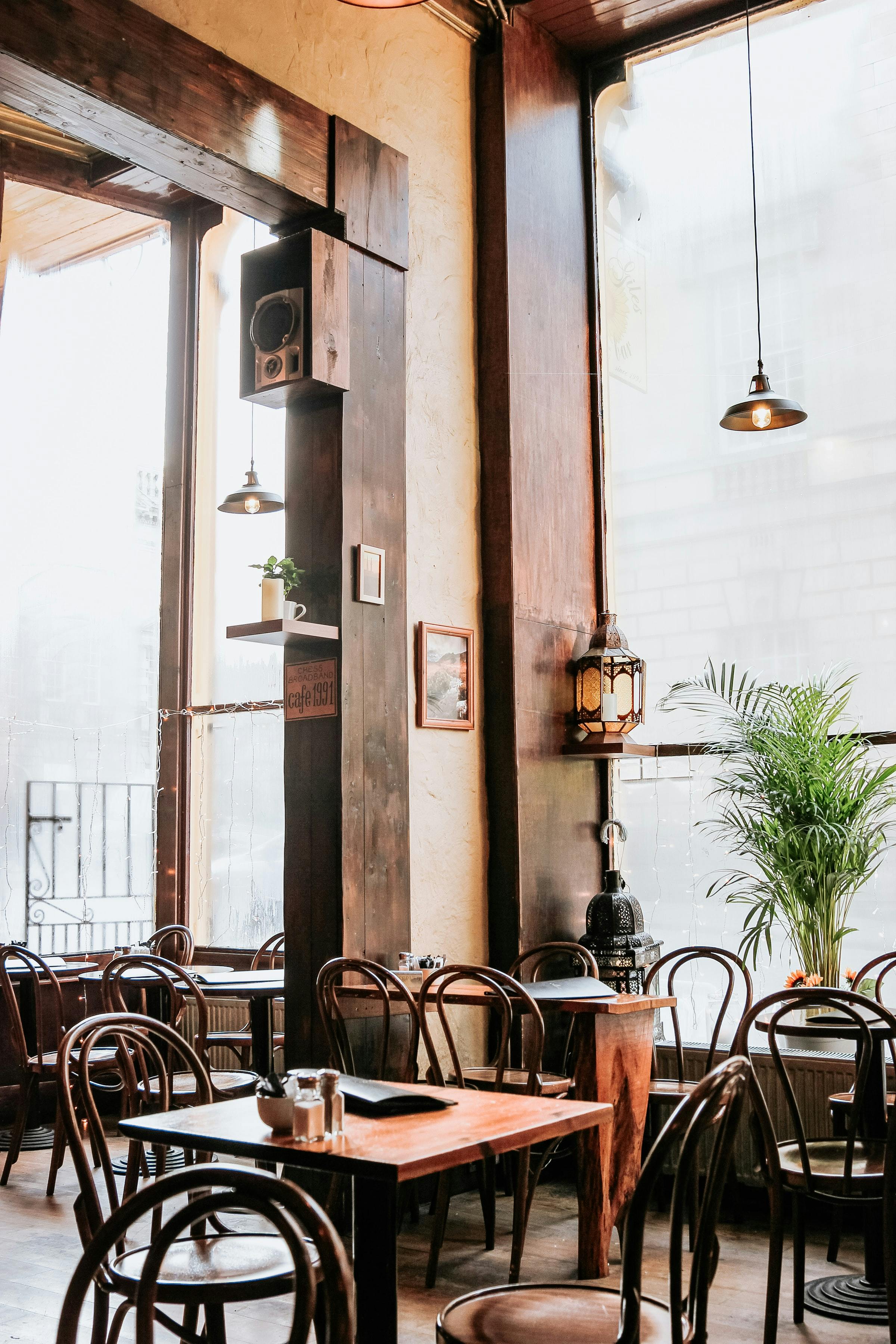 GF Café
Address: 37 Dalry Road, Edinburgh

Specializing in gluten-free cuisine, GF Café is a restaurant offering Scottish and British cuisine located in the city center near the Haymarket Train Station. This restaurant offers vegetarian and vegan options as well as everything being gluten-free.

Enjoy pasta, soup, salads, paninis and so much more including cakes and pastries and breakfast served all day. Take a look at the dairy free choices on the menu for excellent choices, too. The spacious dining room is a great place to kick back and relax while you dine on exceptional traditional dishes with a vegetarian or vegan twist.

Dine
Address: 10 Cambridge Street, Edinburgh

Located right in the heart of the city's cultural hub above the Traverse Theater, Dine is a hopping restaurant that has a very diverse menu offering vegan food and vegetarian delicacies. The brasserie-style dining is a classic Scottish pub-type restaurant filled with comfortable décor and seating. The contemporary twists on classic Scottish dishes are creative and full of flavor.

Dine uses local, quality ingredients and is a place where family and friends can gather to catch up on life and enjoy good food and abundant drinks. The vegan burger is superb and the vegetarian wraps are very filling. Vegetarian food items are clearly marked on the brunch and lunch menu as well as vegan and gluten-free choices.

Howies Waterloo Place
Address: 29 Waterloo Place East, Edinburgh

This adorable family restaurant has a good selection of vegetarian food and is located on the east end of Princes Street. The generous portions allow you to share with friends or take leftovers home for later. You can dine al fresco or you can sit indoors and enjoy the comfortable décor. The menu has gluten-free, vegan, and vegetarian dishes clearly marked.

Start your dining experience with the freshly baked rosemary focaccia served with artisan butter from the Edinburgh Butter Company. The black olive tapenade or houmous served with kale and green pea fritters are also great choices. For your entrée give the coconut, lentil, and vegetable curry a try. It is served with fresh spinach, whole wheat flatbread, and turmeric coconut chips. Save room for some of the sweet treats on the dessert menu.

French Creperie Le Petit Café
Address: 32 Morrison Street, Edinburgh

You may not think vegetarian and vegan dishes would be available at a French creperie, but Edinburgh is home to a creperie that offers savory and sweet plant-based dishes. This charming and welcoming café is the best place to enjoy a fantastic breakfast for brunch. You will want to stop in for a savory crepe or galette for lunch. Order one of their many sweet treats for an afternoon snack.

Give Marion's Favorite a try. Savor this fabulous salad with goat cheese, tomatoes, walnuts, red onions, and croutons. It is normally served with chicken but you can have your dish without. The Avocado salad is made with cucumber, avocado, croutons, red onions, pumpkin seeds, and boiled egg. The French is another fantastic option and is a salad with tomatoes, brie de Meaux, apple, cucumber, cranberry jam, and walnuts.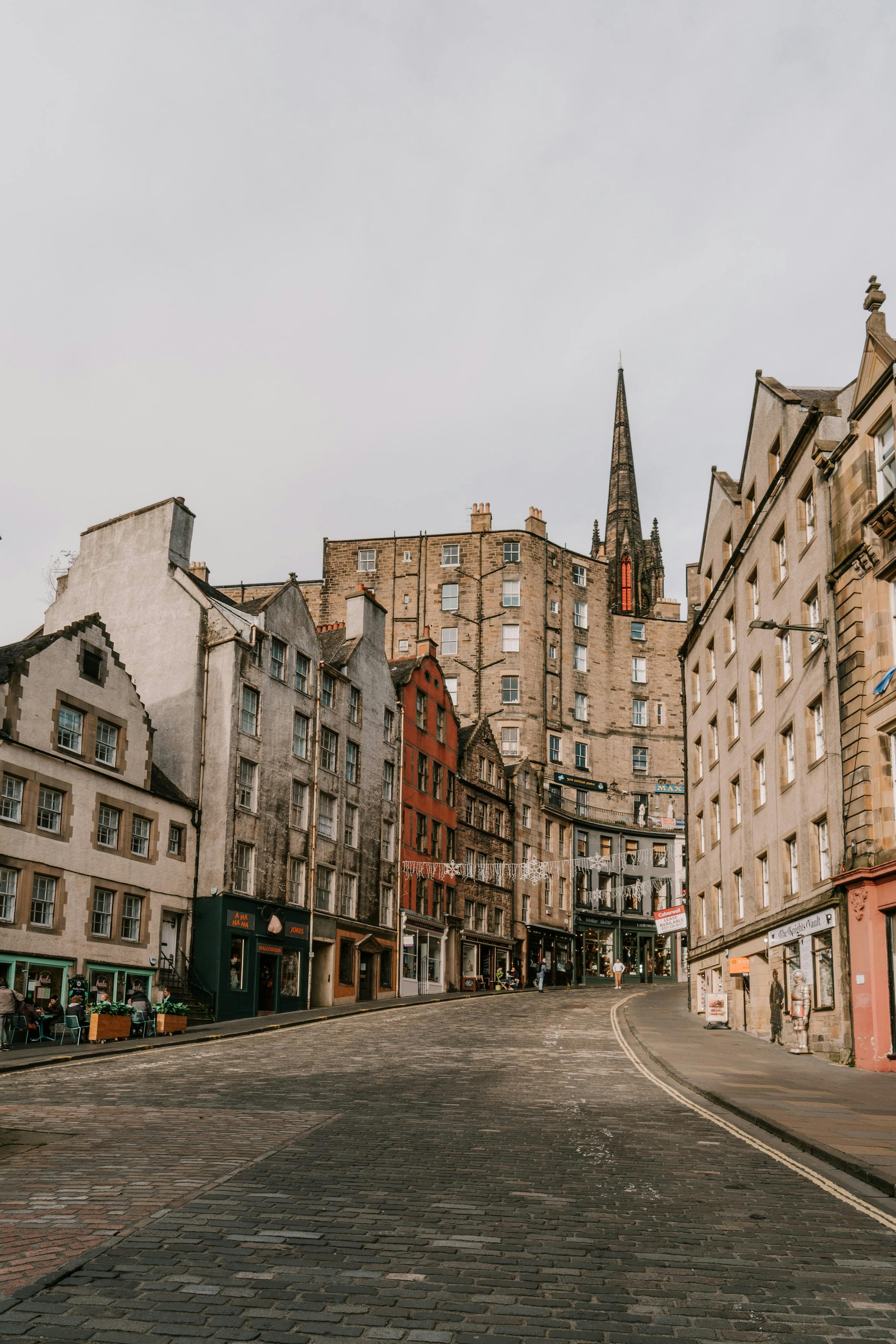 The Pakora Bar
Address: 251-253 Canongate, Morocco House, Edinburgh

This family-run business offers a wonderful selection of Pakora and Punjabi dishes that are similar to the street food in India. They even offer brilliant vegetarian and vegan food that tastes just like authentic Indian cuisine. The creative dishes are inventive and tasty and you will thoroughly enjoy the experience.

The Pakora Bar is best known for its Scottish specialties and haggis pakora. Even non-vegans will delight in eating here. The simple experience of tasting traditional Indian street food is well worth the walk from Edinburgh's city center to the Morocco House.

Salt Café
Address: 54-56 Morningside Road, Edinburgh

When looking for a full vegan breakfast or a fabulous brunch look no further than Salt Café where you can find a delicious veggie burger, rhubarb vegan porridge, apple pancakes, and so much more. There is even a dog-friendly area in the café so you can dine with your pooch. Order the Greek yogurt with Yorkshire rhubarb, mint, and blood orange.

Order the Greengrocer Breakfast with vegetarian sausage, two Corrie Mains Farm eggs, grilled halloumi, confit new potatoes, mushroom and shallot fricassee, spring greens, and spicy sriracha baked beans. Freshly baked sourdough toast is also served with the meal. The buttermilk pancakes are also a nice choice.

Edinburgh Larder
Address: 15 Blackfriars Street, Edinburgh

Enjoy a traditional Scottish breakfast or maybe drop in for the brunch and lunch specialties where the delicious menu is brimming with locally sourced produce. Order a cup of fragrant coffee or a glass of freshly squeezed juice. With plenty of vegetarian and vegan options on the menu, you will find something that makes your tummy smile.

The Veggie Breakfast contains a roasted flat mushroom, wilted spinach, blistered cherry tomatoes, homemade beans, veggie haggis, poached egg, a potato scone, and buttered toast. The Vegan Breakfast has all the Veggie Breakfast has except the poached egg and buttered toast. Instead, you get granary toast that is drizzled with olive oil.

For lunch, give their vegetarian wrap a chance. It is a warm flatbread with roasted cauliflower, sumac tabbouleh, baba ghanoush, pickled red onion, and spinach. The wrap is served with a salad of mixed leaves drizzled with vinaigrette and tossed with toasted seeds. You can add vegan cheeses or even vegetarian mince. Stop here on a rainy day in Edinburgh, take your time eating, and decide what to do for fun next.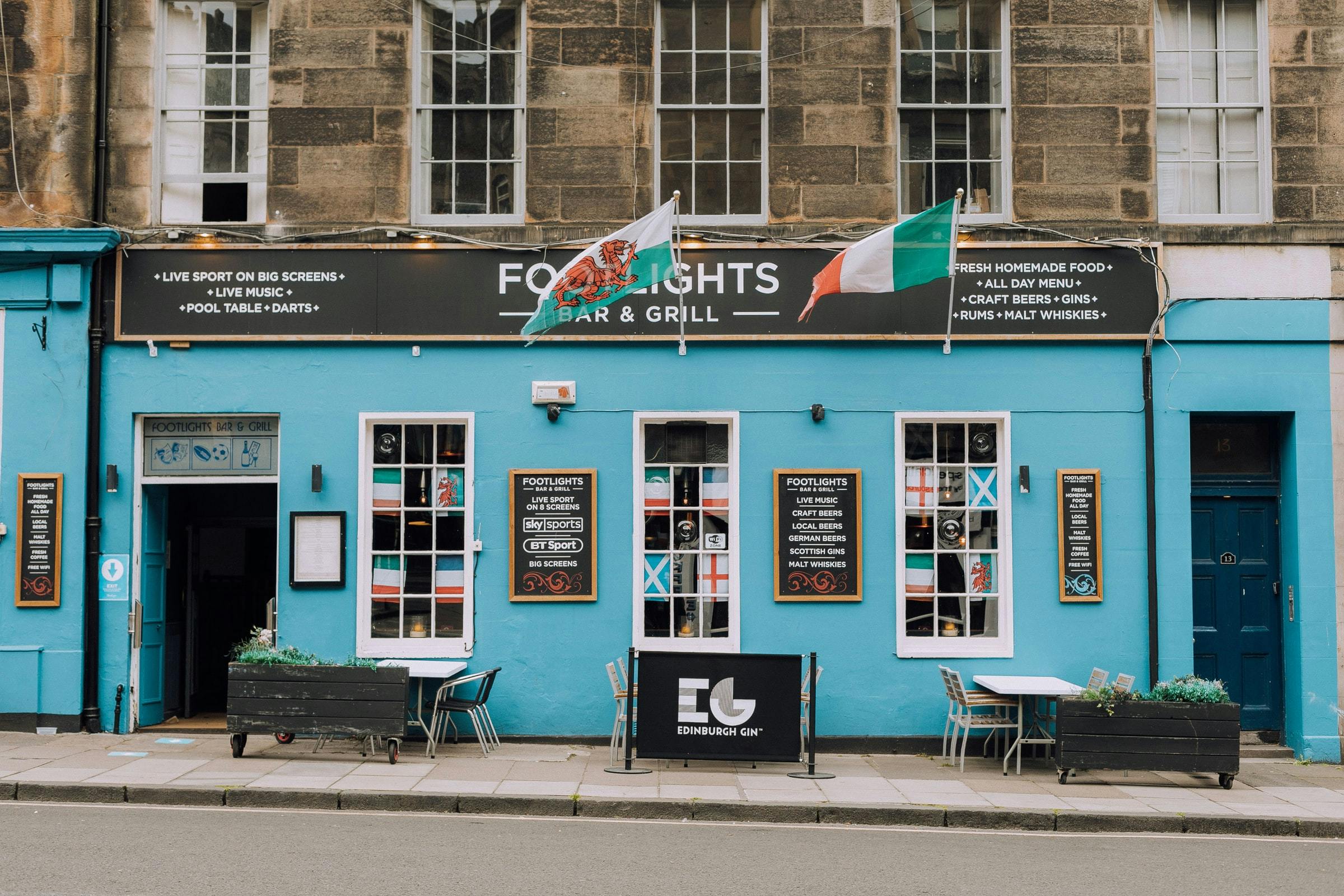 The Painted Rooster
Address: 10 Melville Place, Edinburgh

This eatery is home to big breakfasts, yummy lunch dishes, homemade vegan soups, freshly baked bread and cakes, and wonderfully bold coffee. The original pierogi dumplings are handmade right in the kitchen at The Painted Rooster. Everything is made from scratch and made to order so sometimes it does take a little longer to get your food. Relax with a drink and plan your evening while you wait.

The quality of the food is well worth the time and your taste buds will thank you when you sink your fork into your food. They have several vegan and vegetarian options including mashed avocado brown toast topped with a grated chili mix. The vegetarian bagel comes with a fried egg if you choose, spinach, and avocado.

Tupiniquim
Address: Green Police Box in Lauriston Place, Edinburgh

Located in Lauriston Place inside the Green Police Box, you will find some of the best vegetarian and vegan food with a Brazilian flair. You will dine on Brazilia gluten-free crepes that are similar to the street food found in Brazil including plenty of vegetarian dishes. Their original crepe batter is made with tapioca starch, rice, maize, potato, and buckwheat flour with eggs and milk added. Vegan crepes are made with almond milk.

Order the Marguerita Ta Ta which is goat's cheese and mozzarella, cherry tomatoes, spinach, slow-roasted tomatoes, avocado, and basil. The Ratatouille Marguerita Ta Ra is made with mozzarella, slow-roasted tomatoes, avocado, basil, spinach, onions, peppers, roasted aubergines, and courgettes. The Pumpkin A La Papai is another dish you will find interesting and deliciously made with butternut squash and sweet potatoes.

Vegetarian and Vegan Food in Edinburgh
When is the best time to visit Edinburgh? We say any time, especially if you are looking for tasty food! Whether you are in the mood for veggie curry, homemade soup, roasted mixed peppers, or veggie paella, you will find that Edinburgh's vegetarian dining scene is up to the task of providing a vast vegetarian menu filled with classic vegetarian dishes and vegetarian snacks you are going to thoroughly enjoy.

The city's finest vegetarian cuisine is easy to find and when you are in the mood for vegetarian soul food, you will be able to find it almost around every corner. Gather your friends and family for a dining experience like no other in Edinburgh.