Everything You Need To Know About Shopping In Krakow
Published by:

Bounce
14 December, 2022
Nestled on the Vistula River in Southern Poland, Krakow is one of the country's most beautiful historic cities. It was Poland's capital between 1038 and 1569 and has traditionally been one of the leaders in cultural, academic, and artistic life. It's also one of Poland's oldest cities, dating back to the seventh century.

Packed with ancient buildings, world-class monuments, impressive architecture, and museums, Krakow is a tourist-friendly destination you don't want to miss. It ticks off all the boxes that make Europe an exciting place to discover. While it may not be the first place you'll think of for the ultimate retail therapy in Europe, shopping in Krakow guarantees a satisfying experience. It has big supermarkets, shopping malls, and luxury fashion stores.

The iconic Old Town area is not only home to palaces, churches, historic homes, atmospheric courtyards, and other priceless cultural treasures. It's one of the most gorgeous architectural showpieces in Central Europe and a favorite spot among shoppers looking for souvenirs. So keep your eyes open while sightseeing and discover concept stores and charming shops selling Polish chocolate, souvenirs, and handcrafted accessories and goodies made by local artists, Polish designers, and craftsmen.

If you arrive early and can't wait to explore this ancient city, store your bags at a luggage locker in Krakow. Instead of waiting to check in at your accommodation, take the chance to see more of what the place has to offer.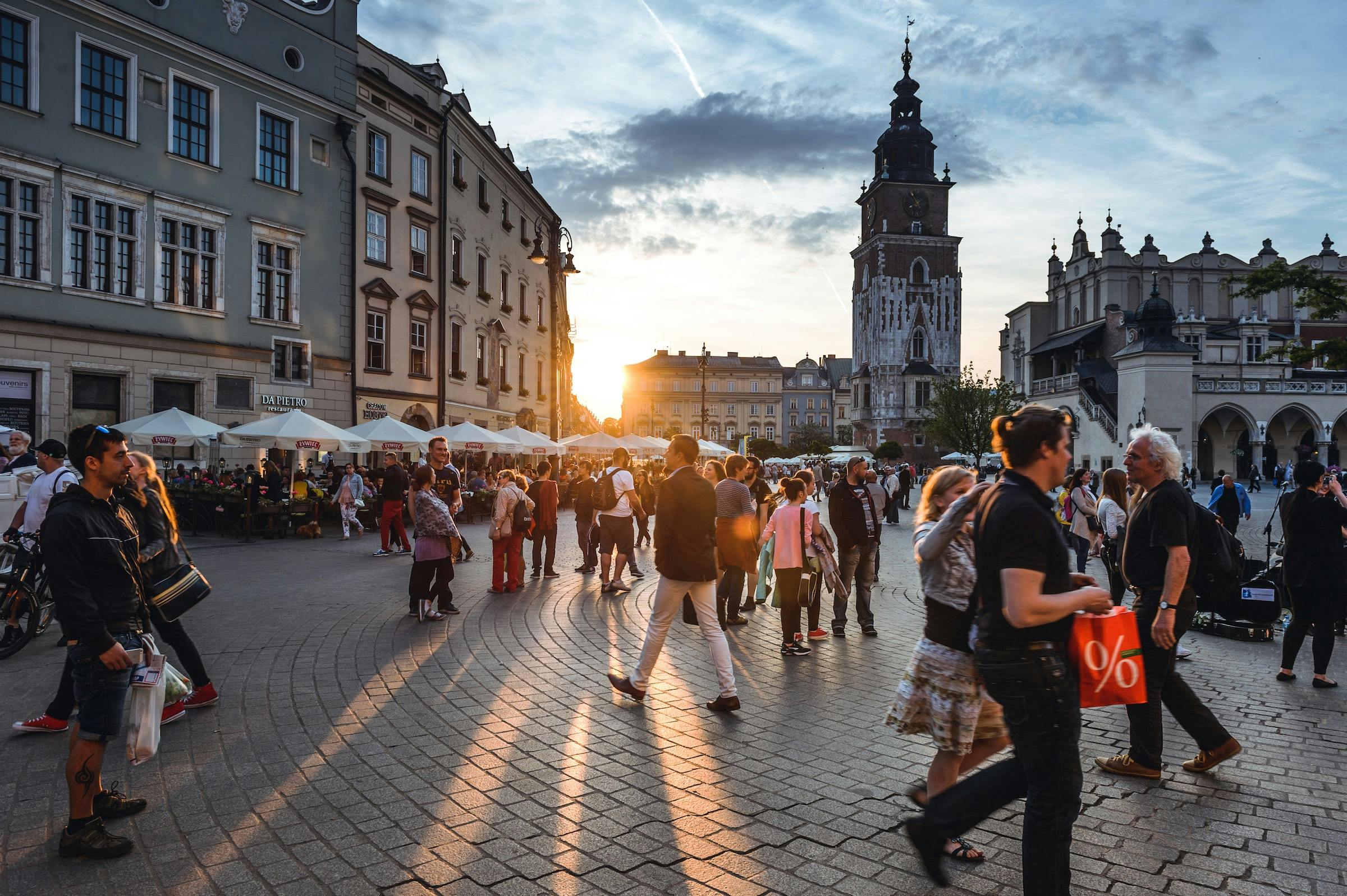 Top Krakow Shopping Centers and Malls
Galeria Krakowska
One of your first stops when shopping in Krakow is Galeria Krakowska, a giant indoor shopping center in the city center. Opened in 2006, it's the center of style, elegance, and fashion, featuring around 270 shops in a 60,000-square-meter floor area. The stores are spread over three levels of a modern building in the heart of the historic town. It is centrally located near a bus station and main railway station, so it is easy to access from various parts of Krakow and beyond.

Familiar brands like Zara, Deichmann, Calvin Klein, and H&M can be found at the shopping mall for those looking to buy new clothes or enhance their style. There are also restaurants, coffee shops, a gym, a supermarket, a pharmacy, and cafes to suit every taste and budget. Other services include family rooms, ATMs, and even personal stylists. They can give you a free consultation if you want to boost your image or add a few items to your wardrobe.

Location: Pawia 5, 31-154 Kraków

The Cloth Hall
Another destination dominating the Main Market Square in the Old Town is Cloth Hall or Sukiennice. It is arguably the world's oldest shopping center, which has been part of the Krakow lifestyle since the 13th century. Trades used to take place here in ancient times.

The Cloth Hall is a must-see attraction when visiting Krakow. While it may not be the best place for a shopping spree, it's an excellent spot for buying handmade crafts, one-of-a-kind gifts, and souvenirs. It operates as a market selling amber jewelry and unique items you can take home. And even if you don't find anything that interests you, it's an exciting place to explore.

Go to the upper floor on the same building, and you'll discover the Museum Gallery of Polish Art, the oldest museum in Krakow. The art gallery opened in 1879, featuring art pieces from the 19th century. It's only a small museum, so you can go for a short visit. Then a few meters below the Cloth Hall and the Square is the Underground Museum. It opened its doors in 2010, allowing visitors to see what the Main Square looked like in the Medieval Era.

Location: Rynek Główny 1/3, 31-042 Kraków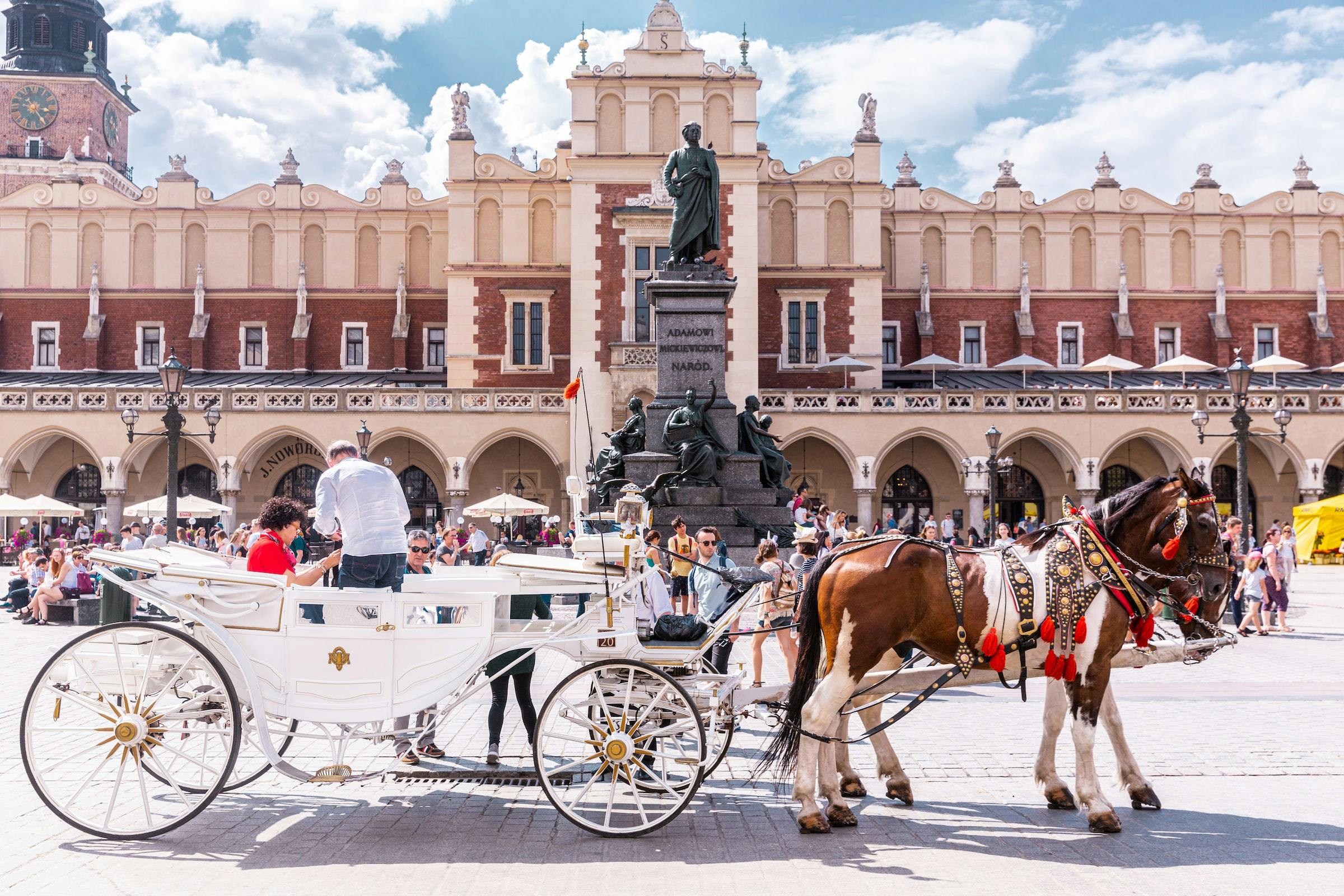 Bonarka City Center
Opened on November 21st, 2009, as the 'New Urban Center,' Bonarka Shopping Center is part of the sprawling Podgórze district on the Vistula River's southern bank. It boasts a 91,000-square-meter retail space home to around 230 stores. It includes ample spaces for retail outlets, such as Leroy Merlin, Smyk Megastore, Auchan, and Media Expert, and fashion stores, like H&M, Zara, Guess, Levi's, Lee, and many more.

If you need to re-energize while shopping, stop at the food court and check out one of the coffee shops, fast food, and restaurants. These include the crowd favorite Burger King, KFC, McDonald's, Starbucks, and Pizza Hut. But if you're looking for a healthier option, check out the menu at Smooth The Fruit and Salad Story or the vegetarian options at Sevi Oriental.

The Cinema City at Bonarka Shopping Center offers a two-level multiplex with air-conditioned halls for visitors looking for entertainment. You can watch your favorite film in an exclusive room with luxurious reclining chairs, an upscale lobby, and a snack bar. There are also 3,200 free car parking spaces to accommodate all shoppers.

Location: Henryka Kamieńskiego 11, 30-644 Kraków

Pasaż 13
Nestled in two old houses on the historic Main Square, Pasaż 13 is one of the unique shopping spots in Krakow. It isn't as big as other shopping centers in the city, but its cozy, intimate atmosphere adds to its charm. The two ancient dwellings were transformed into a luxury shopping arcade boasting a gorgeous design and awe-inspiring architecture.

As you browse the high-fashion brands and shops, take the chance to admire the steel escalators, Gothic arches, geometric tiles, glass features, and the Renaissance staircase. It houses two Likus Fashion Concept stores, where you can find the world's most influential and greatest brands. One is in the building's spacious cellar, offering a ready-to-wear collection for women and men, while the other store is on the ground floor dedicated to women.

Wine lovers can visit Vinoteka, which holds a large selection of delicious wines from various regions in Italy and France. There's also a bar and restaurant serving tasty cuisines, and only a handful of carefully selected wines and spirits.

Location: Rynek Glowny 13, Old Town, Kraków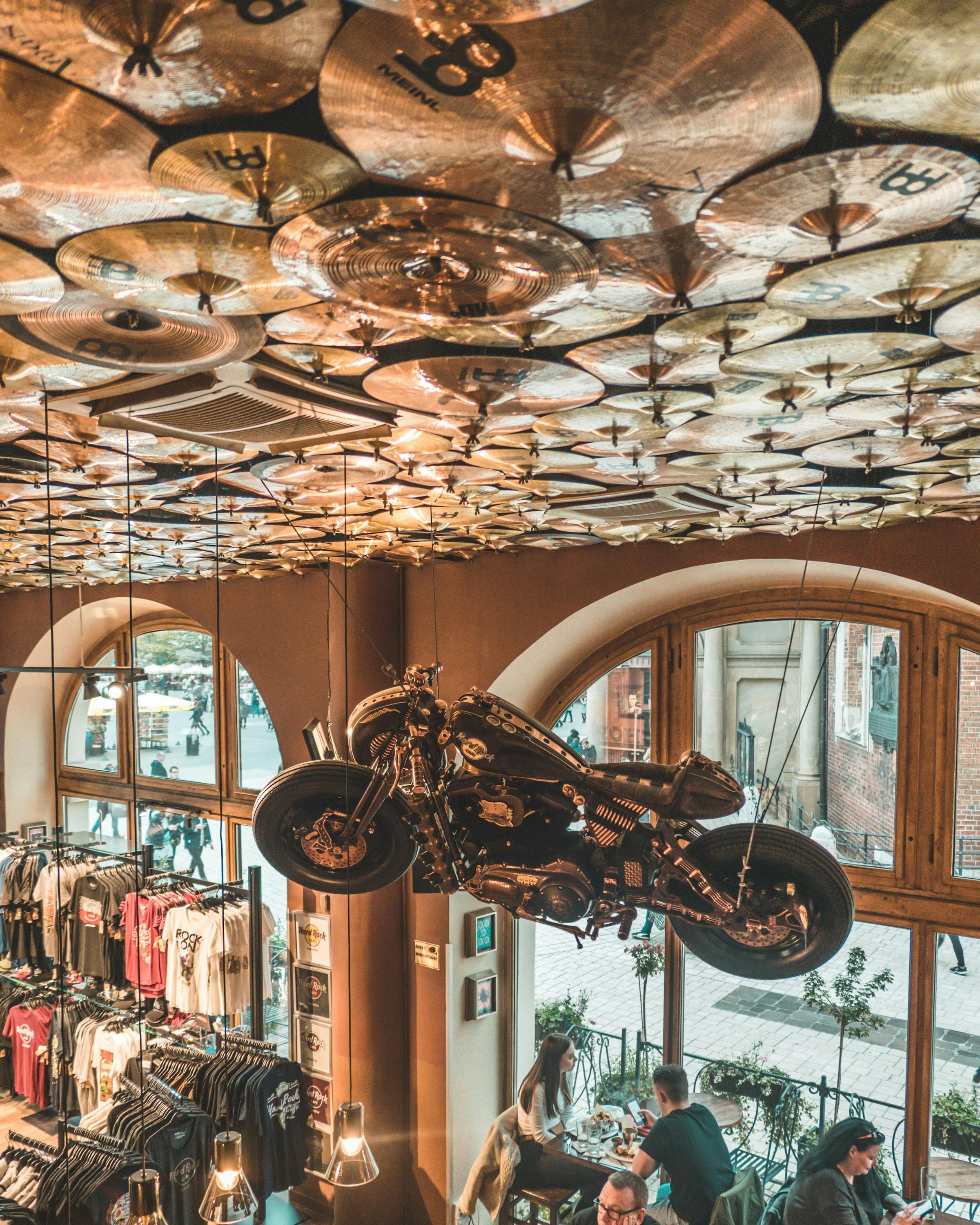 Galeria Kazimierz
 Galeria Kazimierz is one of the best shopping spots in Krakow. It is approximately five minutes from Old Town Square and a few blocks from the Jewish Quarter, with over 160 stores in a 40,000-square-meter shopping area. In addition to shopping, it also offers a tranquil atmosphere where you can chill and relax while spending time with family and loved ones.

Some of the best global and Polish fashion brands can be found at Galeria Kazimierz, including Guess, H&M, Sephora, Wittchen, Calzedonia, Swarovski, W. Kruk, Zara, and more. There's also a heated and illuminated pool and ten modern cinema halls that can accommodate up to 1,813 viewers at once. If you're shopping with kids and want to keep them entertained while you rest, you can go to the open-air playground with functional and safe elements for your little ones. An indoor play area is also available during the colder days.

Location: Podgórska 34, 31-536 Kraków,

Galeria Bronowice
Galeria Bronowice is more than just a shopping mall – it's a place where you can enjoy yourself and spend time in a friendly environment. It is situated in the northern part of the city with a convenient connection with central Krakow, Balice Airport, and the neighboring villages. Since its doors opened on November 30th, 2013, it has become a favored shopping center among customers in the north and other parts of the city.

The mall boasts over 150 retail outlets, restaurants, and cafes on a 65,000-square-meter floor area, offering various services to visitors. You can also take advantage of the family-friendly attractions and special entertainment and cultural options. If you're lucky, you might witness a cultural event or a sports activity in the shopping mall during your visit.  

Location: Stawowa 61, 31-346 Kraków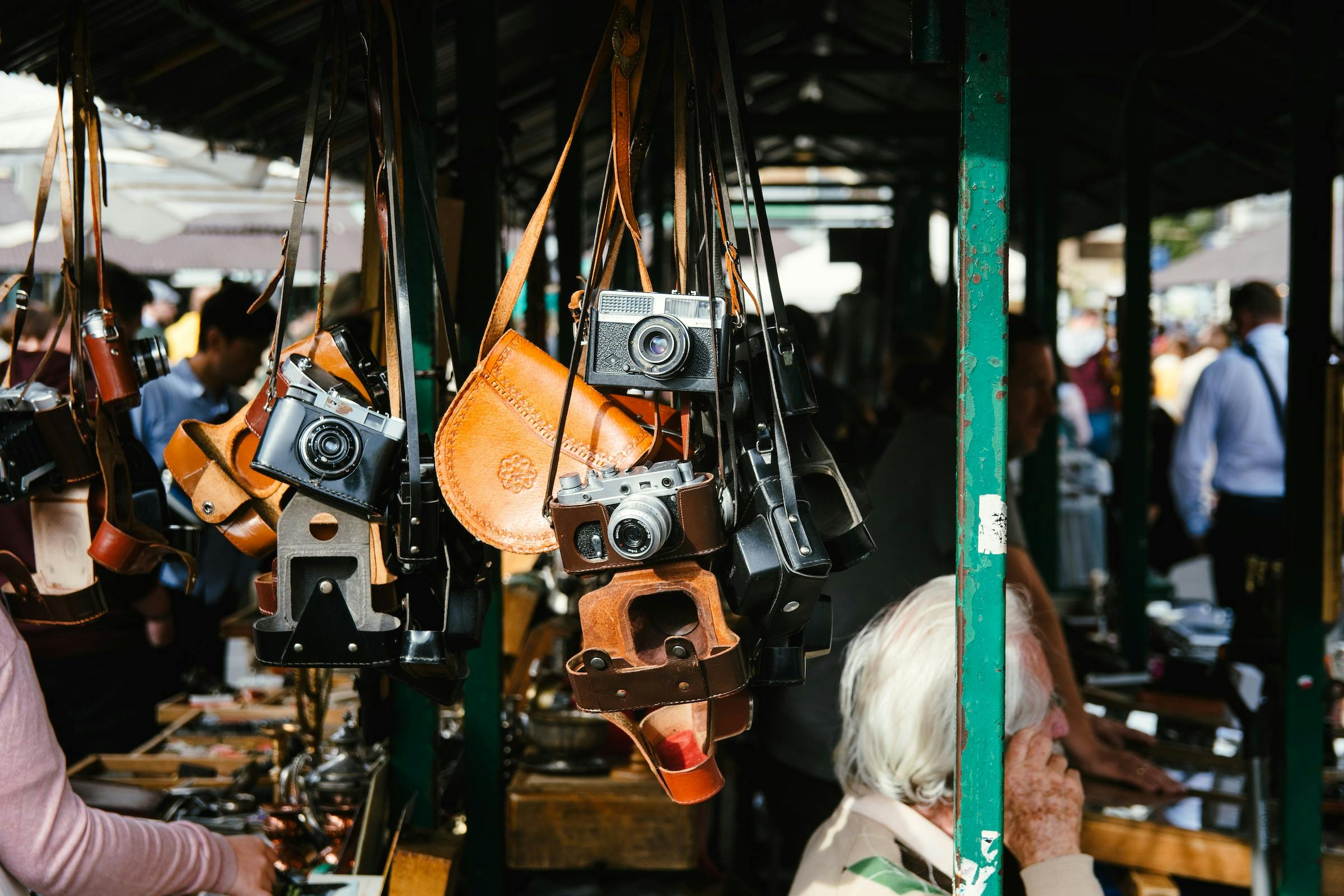 M1 Kraków
 Spanning over 42,000 square meters of floor area, M1 Kraków is another family-friendly shopping center worth visiting in Krakow. It is home to 80 shops, restaurants, and services for kids and adults. From small regional retailers to big international brands, M1 Kraków has it all.

Popular international and local brands include Inglot Cosmetics, H&M, Lee Wrangler, Lancerto, Sephora, Swiss, New Yorker, and many more. There's also a bank, supermarket, salon, and a play area for kids. Additionally, offices and rental spaces are open for those looking for a pleasant retail environment to sell their goods and services.

Location: aleja Pokoju 67, 31-580 Kraków

Best Krakow Markets
Plac Nowy
 Established in 1808, Plac Nowy market is one of the country's oldest flea markets located in the historic square. Each day, over 300 merchants and local producers gather around the area to sell fresh, seasonal produce, local street food, antiques, and second-hand clothing. Even the most bizarre items you can think of are sold here. On Friday mornings, it's like a pigeon and rabbit fair, with interesting animals, as well as wild critters found at the market.

Plac Nowy flea market is busy almost every day. But if you're more into antiques, retro items, and old-world goodies, visit the Krakow market on Saturdays. This centuries-old market offers an assortment of old household appliances, antiques, vintage cameras, old books, clothing, jewelry, and even worn-out army uniforms and weapons, Soviet-era memorabilia, and some rare ceramics and porcelain figures.

At night, the market site transforms into one of the town's top drinking spots, lined with cool bars and restaurants. There are also cafes and dining outlets where you sample a baguette with different toppings and local favorites. Be sure to have enough cash and prepare your haggling skills before coming here.

Location: plac Nowy31-056 Kraków

Nowy Kleparz
Many flea markets in Krakow have a long history, so it's not surprising that the second one on the list has been at the north end of Dluga street since 1925. However, its first location was established around 1320, though the markets' importance increased around the first half of the 19th century.

Since its inception, Nowy Kleparz has played a significant role in the life of the district and the city's inhabitants. The busy markets resulted in the emergence of numerous taverns, inns, and restaurants, many of which are still in the area. Today, the market is a perfect destination for serious shopping looking for fresh meat, cold cuts, fruits, and vegetables. There are also cosmetics, clothing, footwear, woodwork, delicious treats, flowers, handmade items, and a lot more.

Nowy Kleparz is undoubtedly one of the iconic farmer's markets in Krakow, with nearly 100 years of trading at Dluga street. It is also centrally located, so it's easy to reach by food and public transportation.

Location: Długa, 30-962 Kraków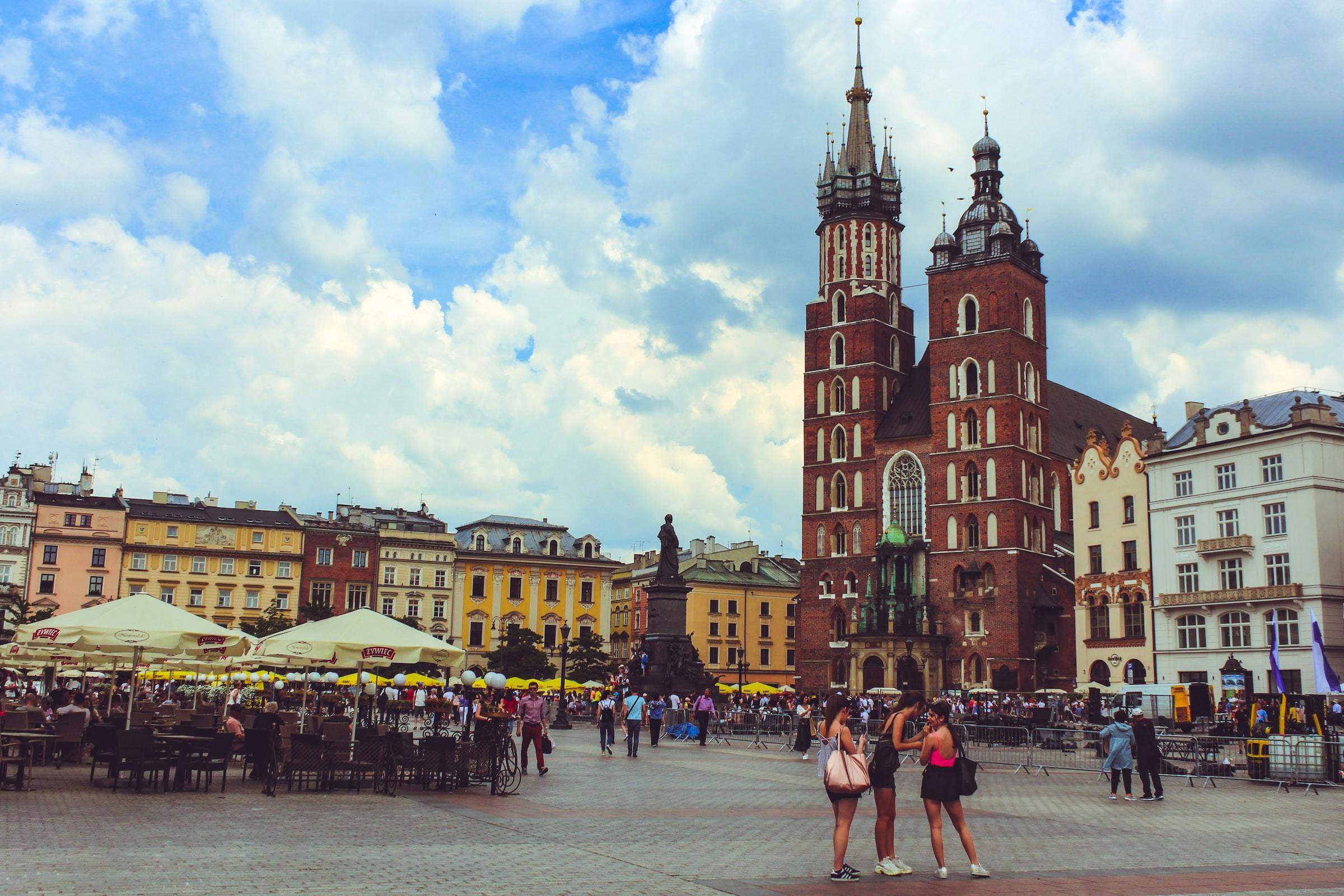 Stary Kleparz
 Founded in the mid-14th century, Stary Kleparz is the city's oldest continuously operating marketplace. It is located north of the bustling Old Town, offering an authentic Polish market shopping experience. It's been in existence for more than 800 years and was the Market Square of a separate city called Kleparz. It's a unique place with centuries of traditions, offering domestic goods and culinary specialties from around the world.

Stary Kleparz takes pride in its freshest, healthiest, and highest-quality products from hundreds of local markers, designers, artisans, and producers. Some of the items and goods here include meat, cold cuts, Polish cheeses, flour, bread, fish, industrial items, houseware, fruits, and vegetables at affordable prices. It combines tradition with modernity, offering customers a shopping experience that has existed for centuries. It opens Fridays through Sundays, from 6 AM to 6 PM on Friday, 6 AM to 4 PM on Saturday, and 8 AM to 3 PM on Sundays.

Location: Rynek Kleparski 20, 31-150 Kraków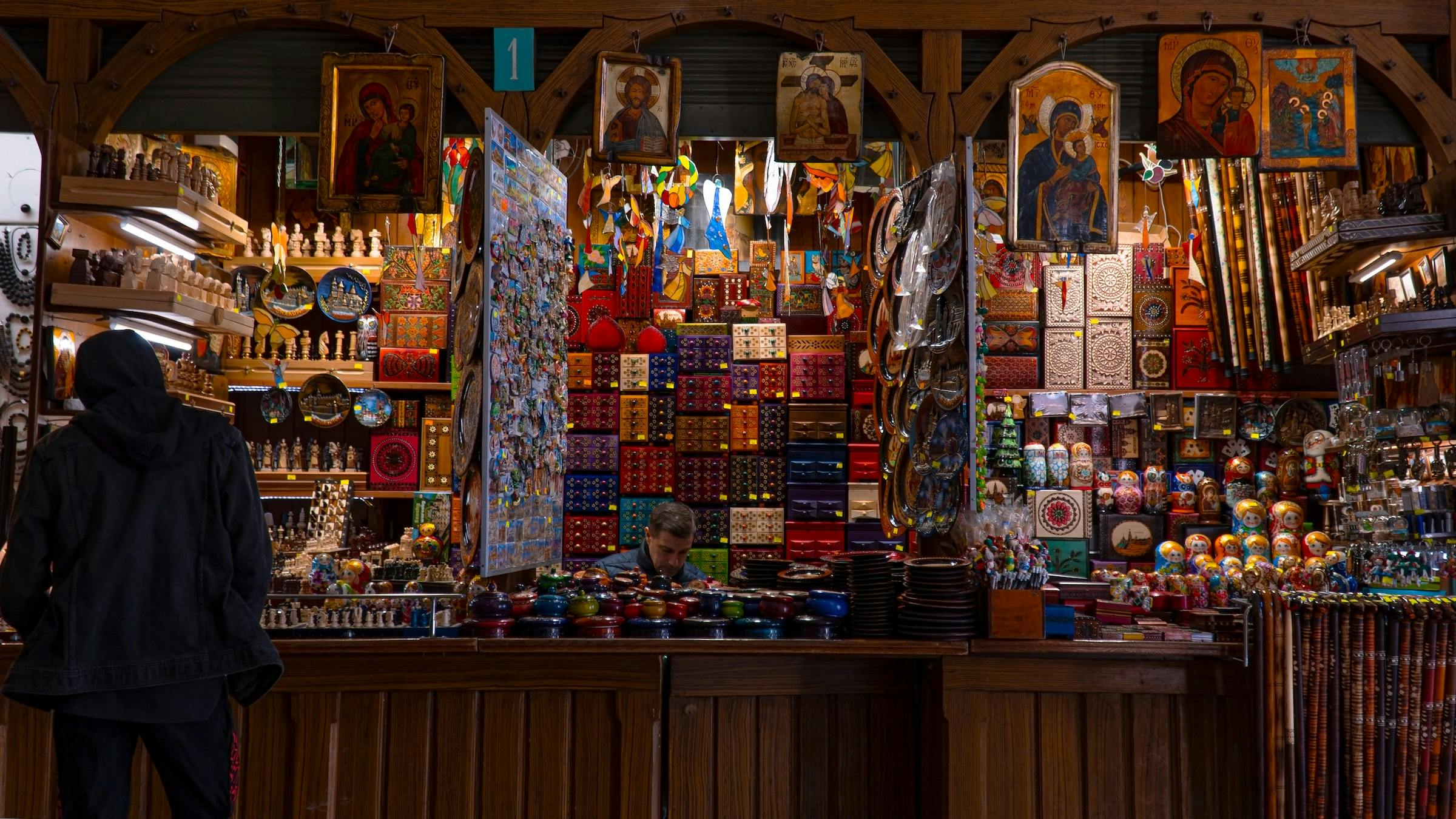 Make the Most of Your Shopping in Krakow
With historic trading halls, eclectic flea markets, and large shopping malls, Krakow offers plenty of shopping opportunities for every style and budget. Besides the famous international brands and business chains, there are numerous home-grown stores where you can buy souvenirs, good quality clothing, and beautiful accessories.

But don't limit your adventure to shopping centers and hot spots in the city. Walk along the narrow alleyways and cobblestone streets to find hidden gems offering vintage items and antiques to add a new edge to your home and wardrobe. Once you've satisfied your shopping curiosities, seek out free things to do in Krakow!