6 easy must-do weekend trips from Kuala Lumpur
Published by:

Bounce
6 April, 2023
The capital city of Malaysia, Kuala Lumpur, is a fascinating place where cutting-edge modernity meets ancient tradition and several different cultures from around the world mingle and merge. Under the shadow of the towering Petronas Towers, this fast-growing city is forever changing, always adding new aspects to its unique personality. You could spend a lifetime in Kuala Lumpur without ever exhausting everything it has to do. And just when you think you're getting to grips with this fascinating place, it changes again, and you have a whole new city to discover.

With that in mind, you may feel there's no reason to ever leave the city. However, if you want to understand Malaysia better, the best weekend getaways and day trips from Kuala Lumpur can give you an entirely different experience of peninsular Malaysia outside the city. After all, as fascinating as Kuala Lumpur is, if you really want to understand the country it is the capital of, it's necessary to head out of the city and enjoy some of what nearby towns and outlying areas have to offer. With incredible attractions like the Batu Caves to discover, it would be a shame not to head out of the city when you have a chance on a weekend getaway and see more of this unique country.

Bounce can help. By providing luggage storage in Kuala Lumpur and hundreds of cities around the world, Bounce makes sure you never need to carry more than is strictly necessary. Leave your bags behind at one of our convenient locations and pack only what you need for these incredible weekend getaways from Kuala Lumpur.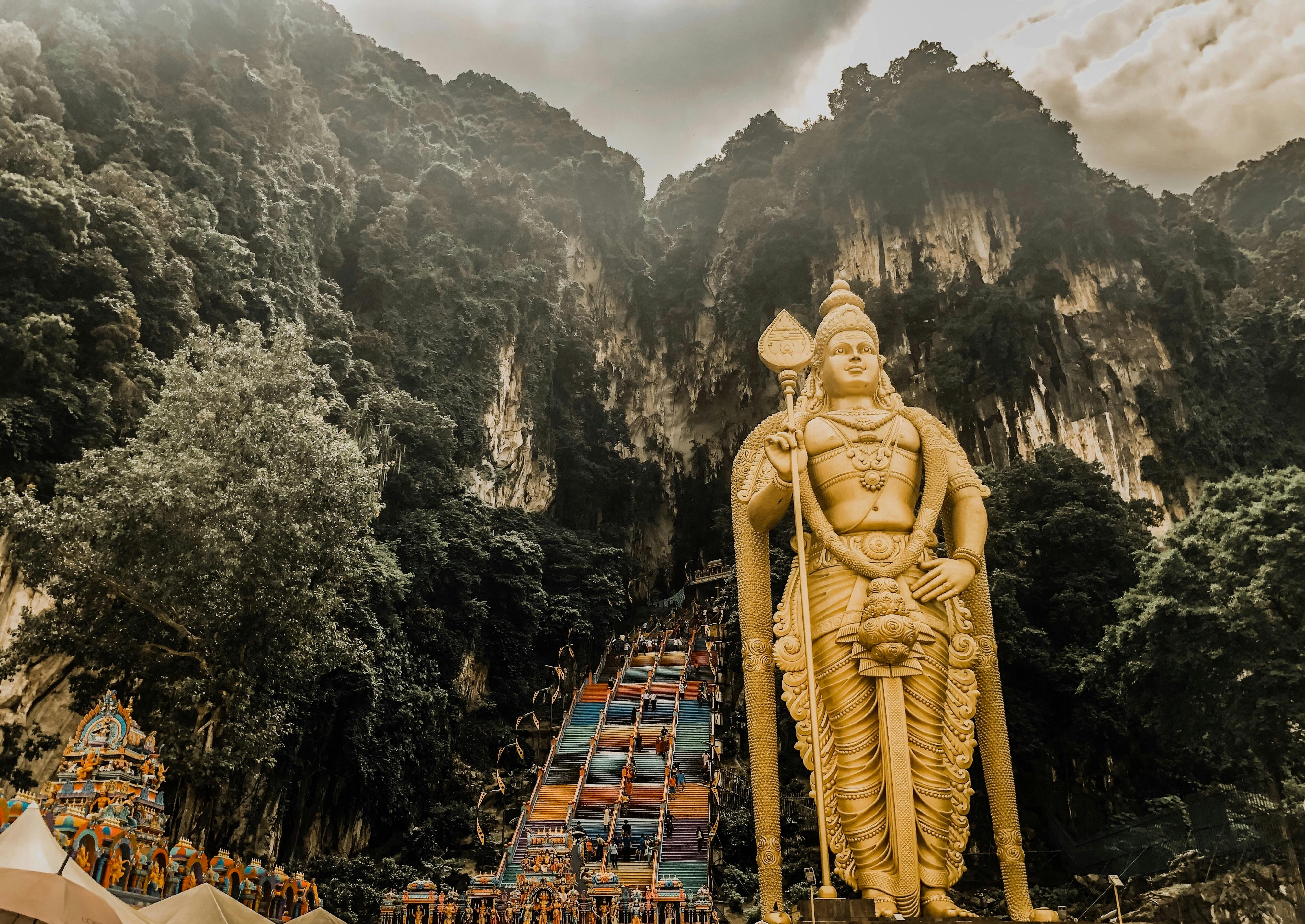 Batu Caves
One of the top tourist attractions in Malaysia, this incredible cave and temple complex is easy to reach from the capital city and yet provides the perfect contrast to the relentless and ever-changing modernity of Kuala Lumpur itself. A sacred site to Malaysian Hindus, this is the perfect place to get a deeper glimpse into the culture of the country and makes a great base for a short weekend getaway from the city.

Distance from Kuala Lumpur:
Batu Caves is one of the easiest weekend getaways you can take from Kuala Lumpur. It's less than 15 km from the center of Kuala Lumpur to the caves, though Kuala Lumpur traffic means you can take anywhere from 15 minutes to half an hour or more to get there. You can also reach the caves by train from KL Sentral - expect the trip to take around 45 minutes.

Our activity recommendations:
Explore the caves: At the top of 272 steps, you'll find the caves that have made the region famous. The Temple Cave is the largest and is decorated with pictures and statues of various Hindu deities that bring this rich mythology to life. There is also the Dark Cave, which you can only visit on a spelunking tour, and the Gallery Cave, which is full of incredible works of art devoted to Hindu gods.

Rockclimbing: There are few better ways to get a fresh perspective on this popular tourist attraction than to go climbing in the cliffs around the sacred site. This rugged environment offers some of the best rock climbing in Southeast Asia, and there are 170 designated routes where you can test your skills on an active getaway in Malaysia.

Hiking: The same hills that make this a great location for rock climbing can be explored on foot, too. There are hundreds of hiking trails tucked away in the hills above Batu Caves, so don't forget your hiking boots so you can go jungle trekking on one of the best weekend getaways you can possibly take from Kuala Lumpur.

Best season to visit:
There's no best time to visit Batu Caves. The caves are open year-round, and while summer is usually the best time of year for outdoor activities, the weather here never gets all that cold, so you can explore whenever you want.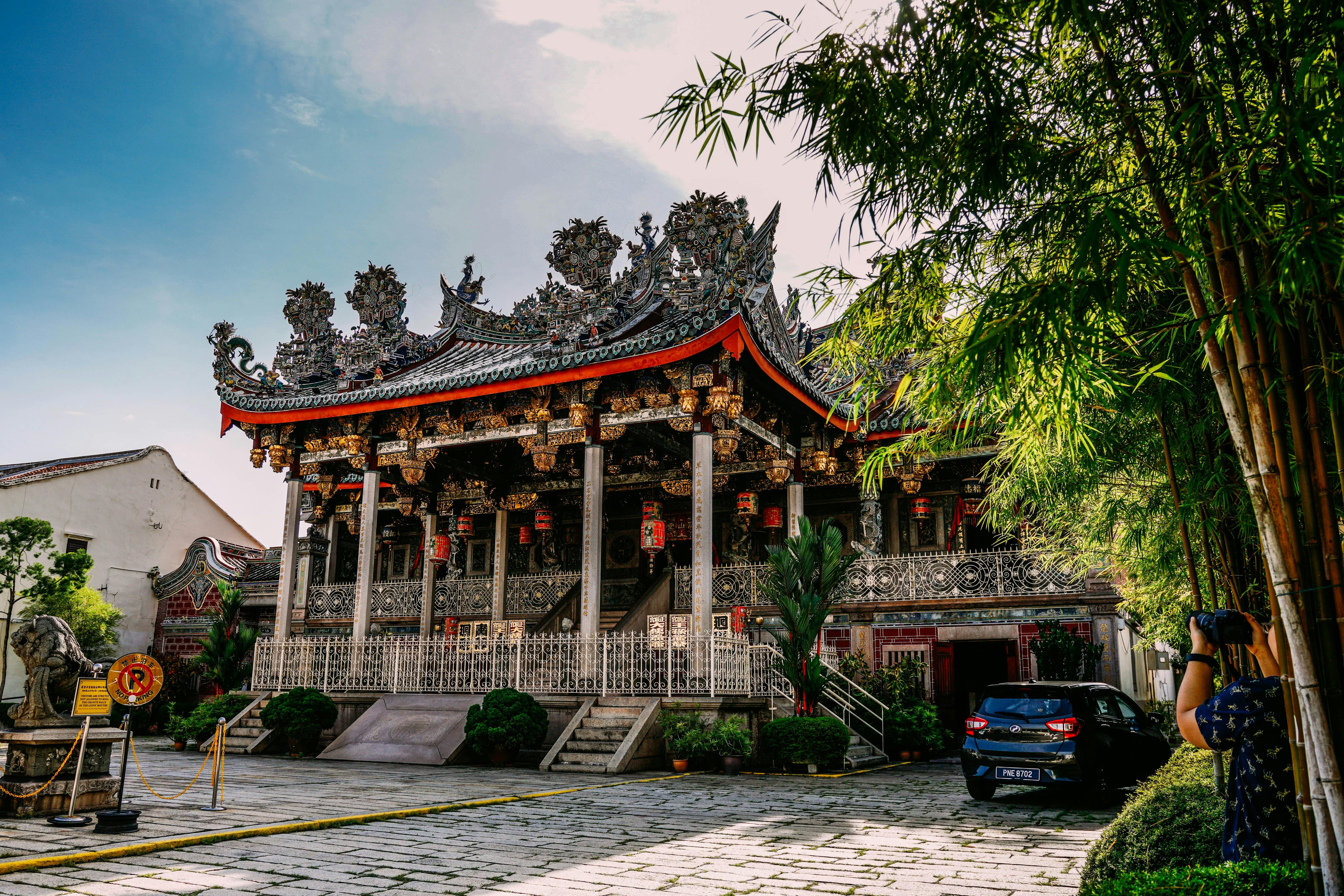 George Town
Malaysia's second city, George Town, is often known as the food capital of the country, so this is one of the best possible weekend getaways for foodies. Located on the famous island of Penang off the West Coast of Malaysia, George Town is a historic city that contains many relics of British occupation in the region, so it's a great place to explore the history of Malaysia as well as its incredible cuisine.

Distance from Kuala Lumpur:
At 350 km from Kuala Lumpur, George Town is a bit of a stretch for a day trip, but it's a good distance for longer weekend getaways. You'll spend at least three and a half hours in the car, although it could be more with traffic, so bring your patience. Still, this vibrant city is worth the wait.

Our activity recommendations:
Food: Kuala Lumpur is no slouch when it comes to culinary inventiveness, but George Town may well have the capital city beat. Exploring the incredible food of the city is easily one of the best things to do here, and you could spend a lifetime in the city and never run out of food courts and hawker stalls to try. If you need some guidance, you can take a food tour and learn more about the history behind these incredible dishes. Or, you can just dive in and enjoy it for yourself.

Fort Cornwallis: Constructed by the British East India Company back in the late 18th century, this is the largest fort still standing in the country. Check out the impressive cannons built to defend the city and learn more about what life was like under British occupation at this fascinating site. From the battlements, you'll also get incredible views over the city and the surrounding countryside, making this a must-visit on any weekend getaway.

Khoo Kongsi Clan House: This ornately decorated traditional Chinese clan house is just one of many in George Town, but is probably the most impressive. Built in 1906, this beautiful building often hosts special events but is well worth visiting for the architecture alone.

Best season to visit:
George Town is another place that is great to visit at any time of year. The food will be exceptional, the historical sites beautiful, and the atmosphere vibrant and interesting no matter what time you choose to visit.

Malacca
Also spelled Melaka, this beautiful coastal town has been recognized as a UNESCO World Heritage City thanks in part to its legacy as a colonial town for British, Dutch, and Portuguese settlers. The city has also been a center of immigration from China for generations, which is given rise to a unique Malaysian-Chinese culture that you can encounter everywhere here - not least in the food. Full of cultural attractions and great things to eat, Malacca is one of the best places to visit on the West Coast and the ideal destination for a great weekend getaway.

Distance from Kuala Lumpur:
A hundred and fifty km south of Kuala Lumpur, Malacca can be reached in under two hours of driving. It's also possible to journey between the two cities by train, but this will take much longer, well over three hours.

Our activity recommendations:
Cheng Hoon Teng Chinese Temple: Built back in the 17th century, this ornate Chinese Temple is the oldest of its kind in Malaysia. Still an important place of worship for Buddhists, this is a great place to explore the Chinese cultural influence in this area.

Stadthuys: This iconic red building is a legacy of Dutch control in the area. Home to the History and Ethnography Museum, it's a great place to spend a few hours learning more about the history of the city.

Best season to visit:
Don't let bad weather put you off. Malacca is a great place to visit at any time of year.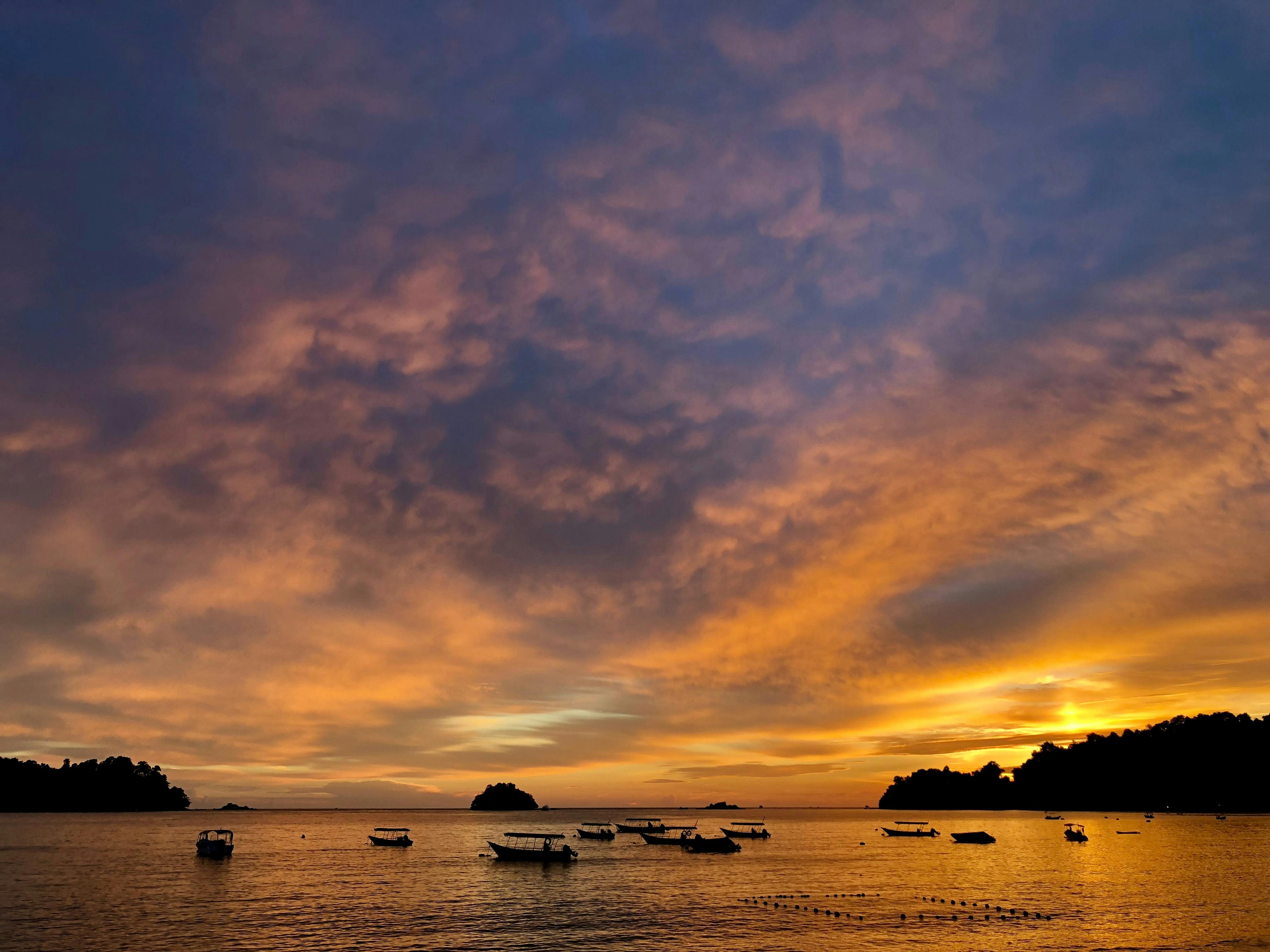 Pulau Carey
Although it's not all that far from Kuala Lumpur, Carey Island offers a completely different experience of Malaysian culture. Home to the Mah Meri tribe, this island gives you the chance to explore a completely different world on a trip from the city.

Distance from Kuala Lumpur:
It's only around 70 km from central Kuala Lumpur to Carey Island, so you can drive it in around an hour. However, public transportation options out here are few and far between, so a car is the best way to go.

Our activity recommendations:
Mah Meri Cultural Village: This is the place to come to learn more about the unique culture of the local tribe. The cultural village features exhibits of wooden statues and masks explained by this indigenous tribe themselves, so it's the perfect way to learn more about this side of Malaysian culture.

Seafood: The muddy flats surrounding the island are a great place for harvesting clams, while the open waters provide a bounty of fish. There are several restaurants on the island where you can enjoy incredible seafood fresh from the sea on a short trip to this underrated place.

Best season to visit:
The cultural attractions here are just as good at any time of year, so don't worry about picking the right season to visit.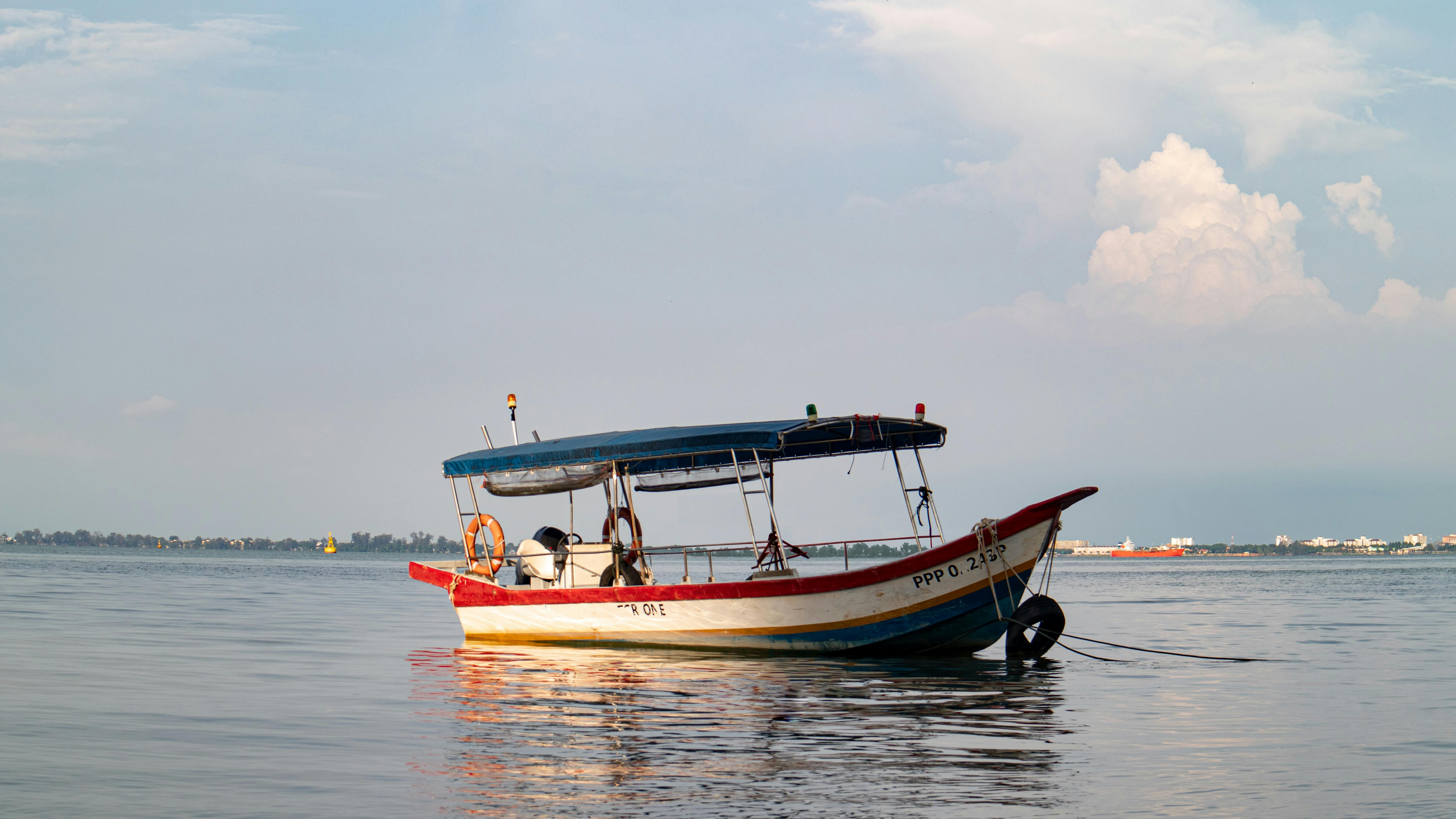 Penang National Park
The island of Penang is a great place to explore culture thanks to the presence of George Town. If you prefer to get away from it all, this incredible National Park is full of outdoor activities in a beautiful environment complete with dense jungle, pristine beaches, and everything else you need to enjoy the great outdoors.

Distance from Kuala Lumpur:
At nearly 400 km from the city, it can take four hours or more of driving to reach Penang National Park. For that reason, it's best to consider this for a long weekend getaway instead of a short trip.

Our activity recommendations:
Jungle trekking: Although this is Malaysia's smallest national park, it still has tons of hiking trails that are ideal for jungle trekking. Voyage through the forest and encounter fascinating wildlife like monkeys, monitor lizards, and hundreds of species of birds as you immerse yourself in the forest landscape.

Beaches: The beaches of Penang National Park are some of the few on the western side of Malaysia that can compete with those on the East Coast. Bring a towel and umbrella and spend some time stretched out on the sand, and you may feel you have this tropical paradise all to yourself.

Best season to visit:
Although it's tempting to enjoy the outdoor activities of the National Park in the summer, there's really no bad time to visit here. The weather is warm almost year-round, so don't let it put you off an incredible experience here.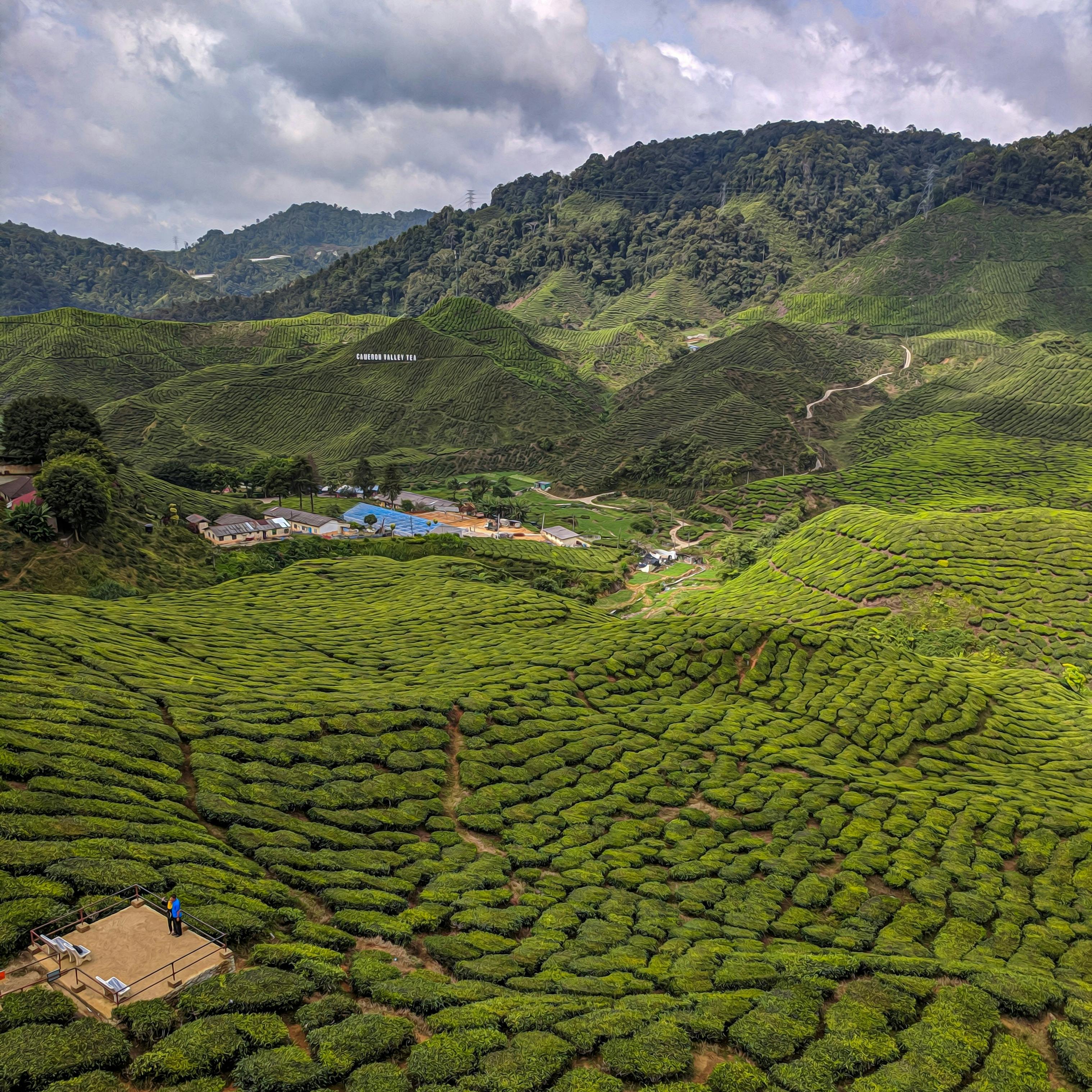 Cameron Highlands
Modeled on a traditional English village, the beautiful Cameron Highlands enjoy a cooler climate than you'll find in Kuala Lumpur, making it a popular place to visit in the summer. Home to vast tea plantations, the Cameron Highlands offer a glimpse of British Malaysia that you won't find anywhere else.

Distance from Kuala Lumpur:
It's around 200 km from the center of Kuala Lumpur to the Cameron Highlands. That means a drive of about three hours. There isn't much public transit out here, so a car is the way to go.

Our activity recommendations:
Boh Tea plantation: During the heyday of the British Empire, tea was the backbone of the local economy, and it remains an important export to this day. Visiting this plantation will teach you more about the history behind tea growing in this region and the modern process of tea production, and you'll get to sample some great teas as you explore.

Mount Brinchang: Reached by way of a winding mountain road and Malaysia's highest cable car, the summit of this mountain has an observation tower so you can enjoy incredible views over the Cameron Highlands along with hiking trails where you can stretch your legs in the forest.

Best season to visit:
With cooler temperatures, summer is a popular time in the Cameron Highlands. But there's also plenty to do here in the winter, so don't let bad weather keep you away.

Conclusion:
If you only have three days in Kuala Lumpur, you'll want to focus on what the city has to offer. But with a little more time to spend, you can think of branching out and enjoying the best day trips from the city or longer weekend trips.

However you choose to enjoy the city, Bounce will be there with convenient luggage storage, so you never have to carry more than you need to. Drop the bags and explore some of these fascinating places to get more out of your trip to Malaysia.