6 easy must-do weekend trips from Manchester
Published by:

Bounce
31 March, 2023
Located in north west England, Manchester was the cradle of the Industrial Revolution. And while images of grim Lancashire mills may not seem like promising destinations for weekend trips, Manchester has left its industrial past behind and is more and more recognized as a great place to visit for recreation.

In fact, Manchester is a great base for the occasional weekend getaway. Surrounded by several areas of outstanding natural beauty and historic sites, not to mention the majestic Lake District National Park, Manchester has plenty to offer, whether you're looking for a city break or something more remote.

Manchester itself is full of attractions, from the Manchester Art Gallery to the stands of Old Trafford. And whether you arrive in the city via the train station or Manchester Airport, you'll find more than enough to keep you occupied here for a weekend or for a lifetime. With so many great things to see in the area, it would be a shame to miss out if you have the time to explore.

Drop off your bags at a Bounce luggage storage in Manchester, and you can explore some of these great day trips and weekend getaways. With options for nature lovers as well as history buffs, you'll have plenty of options for exploring the rolling hills around this historic city.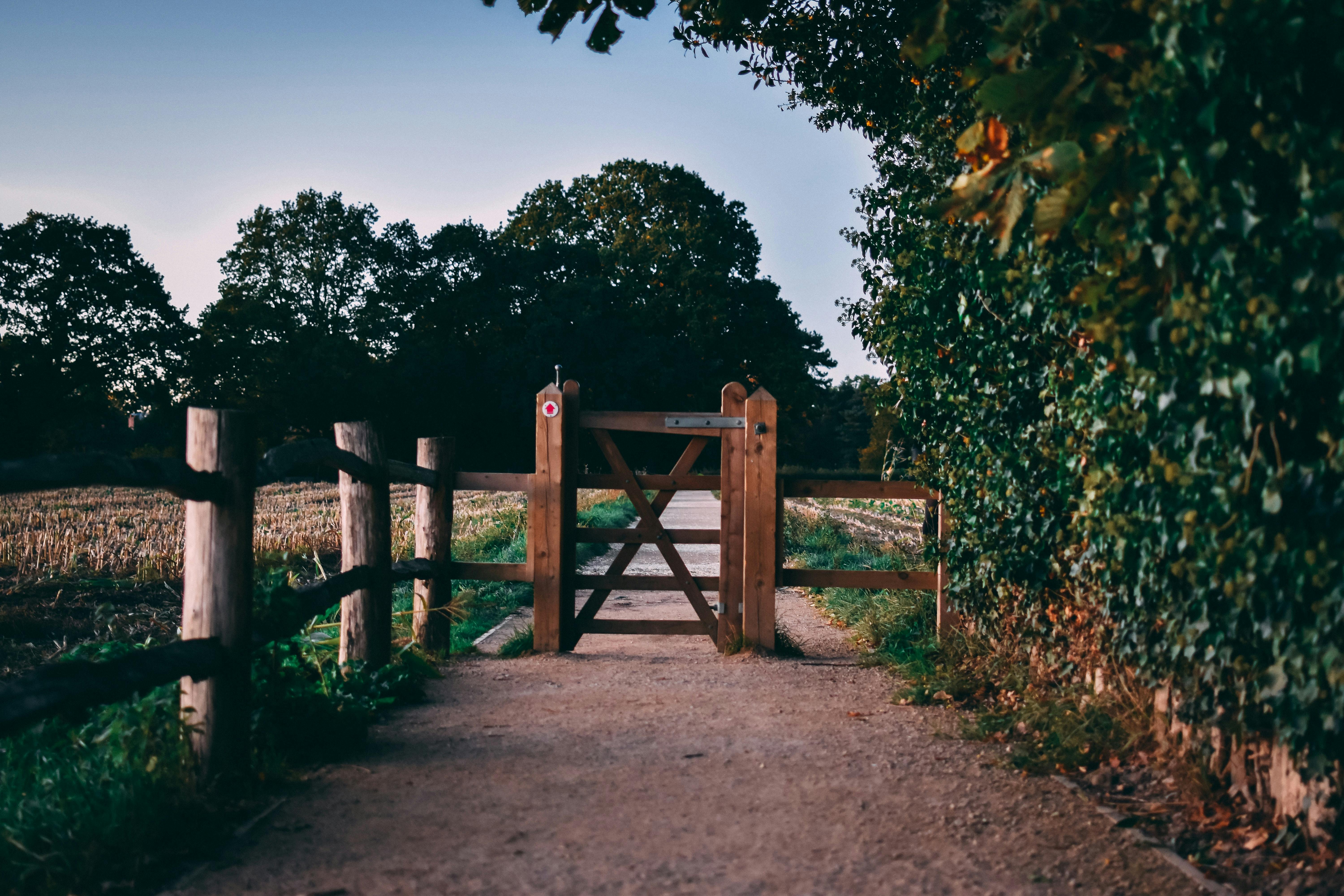 Styal
Ok, we said there'd be no grim industrial mills. But there's no getting around the fact that the industrial past is part of Manchester's history, and if you want to understand what makes the town tick, you need to get to grips with it. Styal, a tiny village located just outside the city itself, is a great place to do that while still enjoying a good day trip or weekend trip.

Distance from Manchester:
Styal is barely out of Manchester at all. Located close to Manchester Airport, this pretty village is only 11 miles from central Manchester, so you can reach it by car in less than 30 minutes or by train in around 40 minutes.

Our activity recommendations:
Quarry Bank Mill: Probably the main attraction in Styal, this well-preserved mill is an artifact of the area's industrial history. This sprawling cotton mill is a great place to learn about the technological innovations that transformed first Manchester, then the UK, then the entire world. In many ways, the modern world was born in the mills of Manchester, and this is a great place to peer into that industrial heritage.
Quarry Bank House: The massive mill made its founder rich, and the Greg family lived in this luxurious mansion on the same location as the mill itself. Visit the house right after the mill to get a sense of the lives of the mill owners in contrast to those of the workers in this industrial institution.
Best season to visit:
There's no bad time of year to visit Styal. Most of the attractions here are indoors, so you don't need to worry about staying out of the rain while you explore the industrial history here.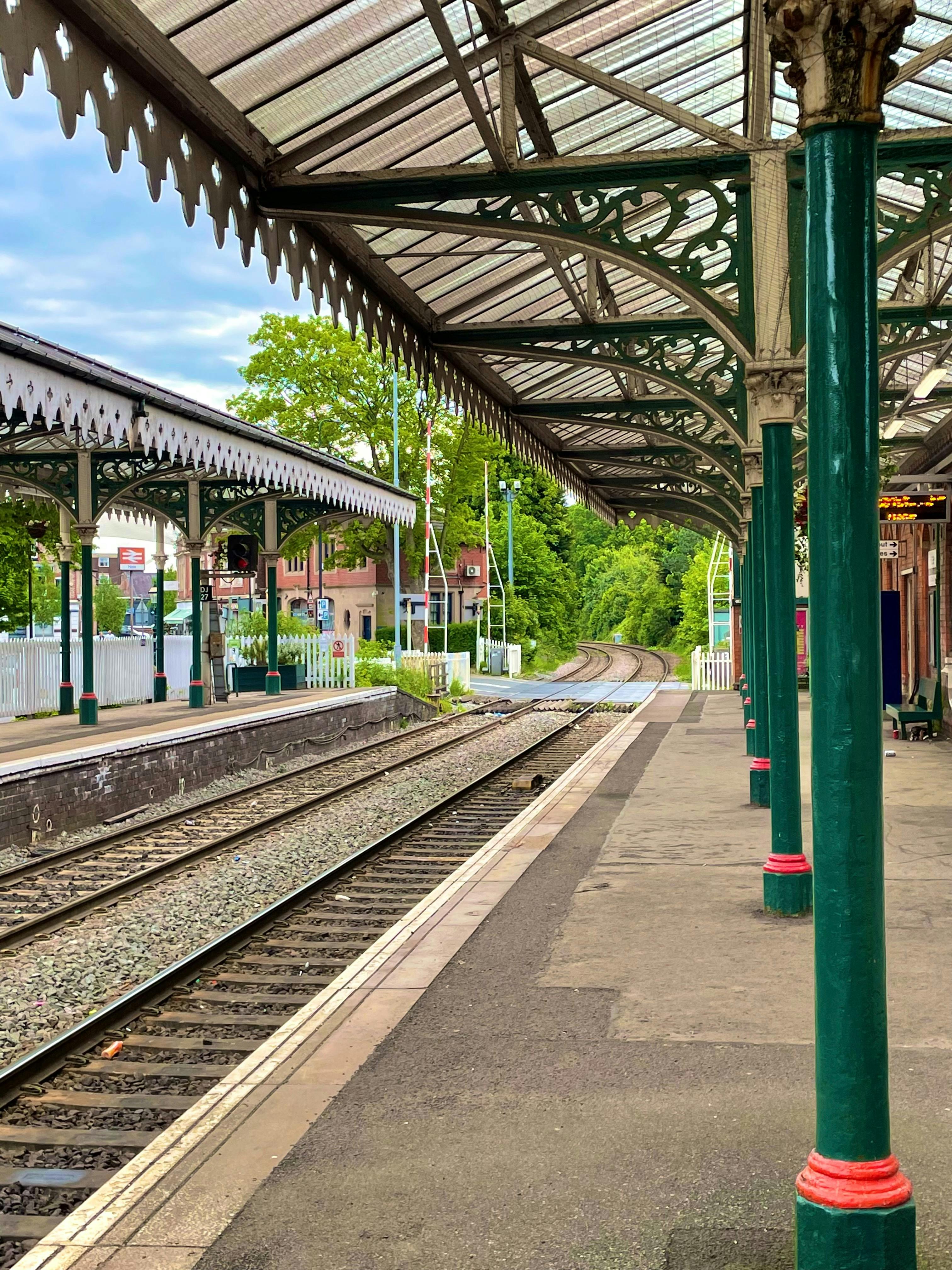 Altrincham
This market town in the greater Manchester area is easy to reach from the city and a great place for food as well as attractions. Recognized as one of the best foodie towns in the area, this small town is a surprisingly great place to eat, so don't miss the excellent restaurants and street food in this area.

Distance from Manchester:
It's only 10 miles from central Manchester to Altrincham, a journey you can make by car in as little as 30 minutes. You can also get there by train, which takes around the same amount of time.

Our activity recommendations:
Stamford Park: This lovely park is a great place to wander on a sunny day or even enjoy a picnic. Take a seat under the shade of a spreading oak tree or walk the many trails through the park, and you'll be getting a taste of the great outdoors even in the shadow of the big city of Manchester itself. There are also children's play areas, sport facilities, and a duck pond.
Old town center: Just taking a walk through the atmospheric heart of Altrincham is fascinating all by itself. Check out the restored whipping post, where the town once punished thieves and people accused of witchcraft. You'll find lots of interesting shops to explore along the way. And while there, you should also check out the Not So Secret Garden, probably the best location in this food-loving town for street food.
Dunham Massey Hall: This magnificent hall dates back to the Elizabethan period but was extensively renovated in the 1730s. During World War I, it also served as a hospital for wounded soldiers, so this is a place with a rich and fascinating history to explore. Wander through the many rooms of this stately home or enjoy the beautifully maintained gardens, and you'll be getting a glimpse back into the past while enjoying the tranquility this beautiful place offers in the present.
Best season to visit:
You can visit Altrincham at any time of year to enjoy great food and fascinating history. The gardens of Dunham Massey Hall are arguably at their best in spring, though. Alternatively, summer is when you'll find the best street food festivals going on in this tasty town.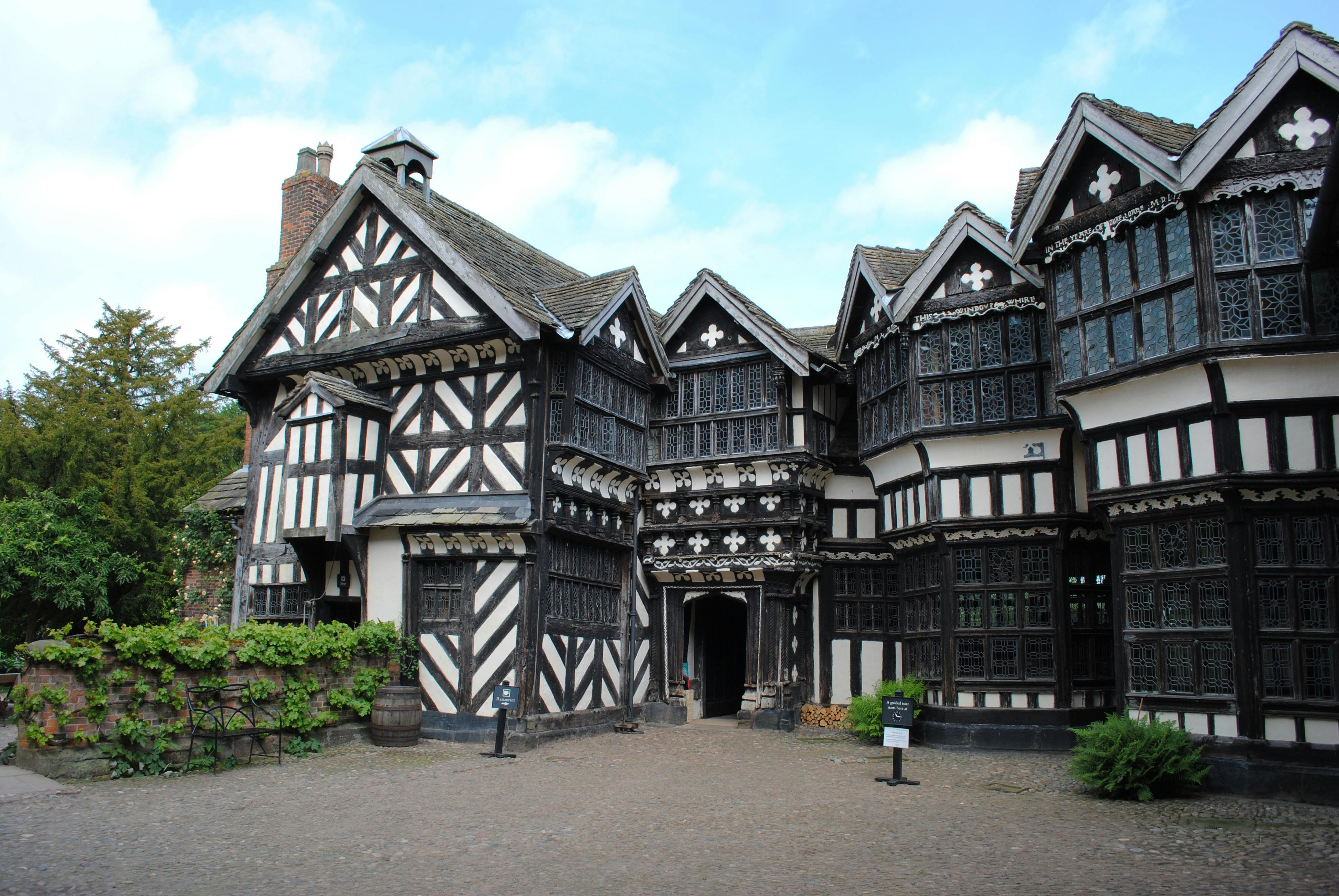 Congleton
This beautiful market town is one of the most quaint villages in the area and a great place to visit to enjoy the spectacular surrounding countryside. Halfway between Manchester and Stoke, this town offers a glimpse back in time in some truly beautiful surroundings.

Distance from Manchester:
It's a little over 25 miles from central Manchester to Congleton, which is almost due south of the city. Expect the drive to take around an hour, while the train is actually faster, taking area around 40 minutes.

Our activity recommendations:
Little Moreton Hall: This beautiful half-timbered manor house looks almost like something out of a fairytale but is most definitely real. First built in approximately 1450, the hall's architecture is full of odd angles and parts that don't quite meet up, partly due to the way it was built and partly due to its great age. One of the main attractions in the area, this is a great place to explore.
Congleton Museum: This interesting museum tells the story of Congleton from the earliest prehistoric times up to the present day. Though small, the museum contains many treasures, including some astonishing artifacts from the Bronze Age. Congleton may seem like the kind of town where nothing has ever happened, but as this museum shows, that's far from the case.
Jodrell Bank: Home to the Lovell Radio Telescope, this scientific institution is a working research lab and an intriguing place to visit. The visitor center will tell you more about the work of the scientists here as they explore the far reaches of the universe, and you'll be astounded by the ingenuity it takes to create a facility like this.
Best season to visit:
The indoor attractions of Congleton mean it's a great place to visit at any time of year. Don't let bad weather stop you from seeing one of the most quaint villages you're ever likely to visit.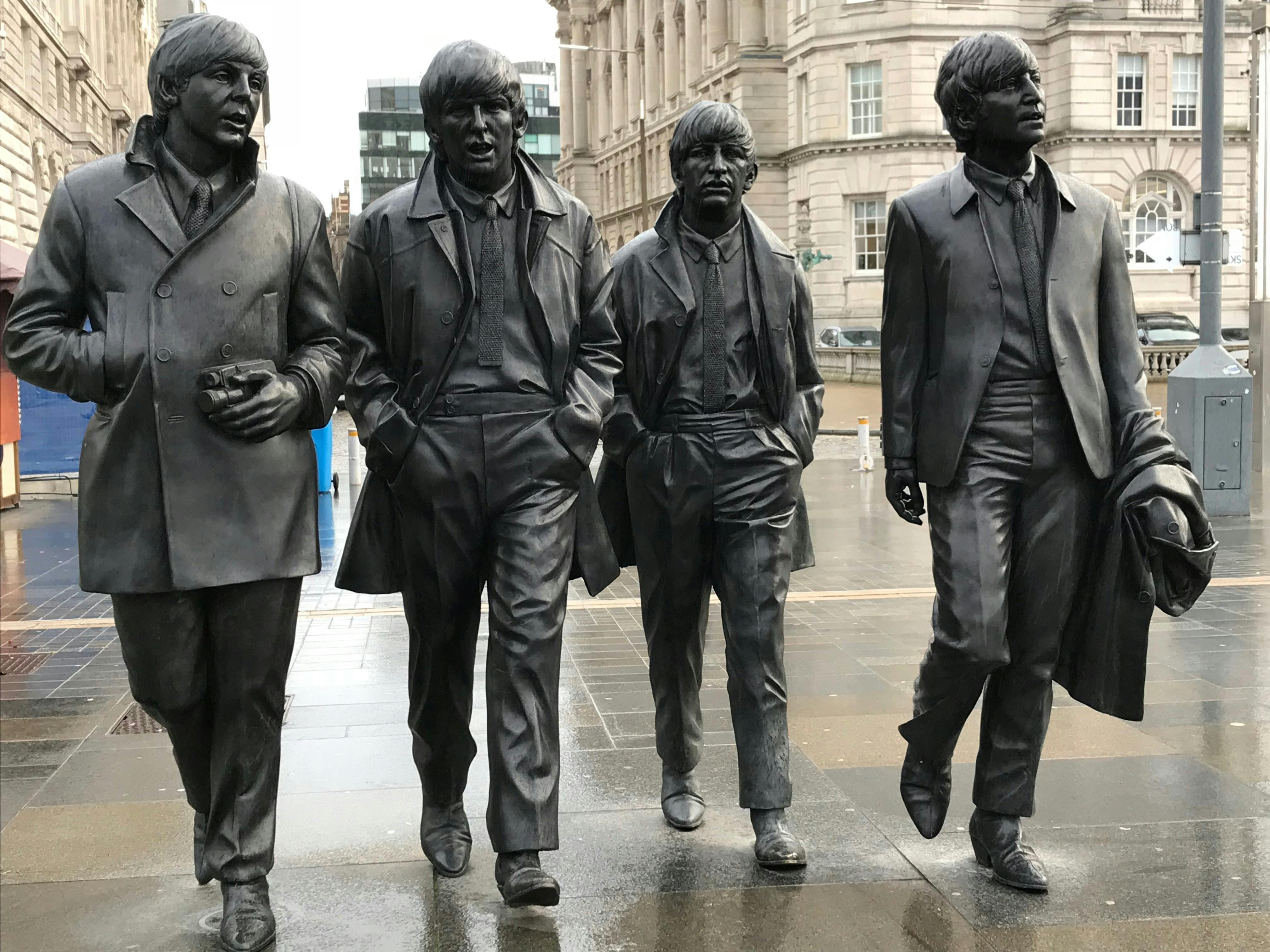 Liverpool
The city of Liverpool is hardly a hidden gem, but it's so close to Manchester that you can't really talk about day trips or weekend trips from either city without mentioning the other. The ideal location for a city break from Manchester, Liverpool may be close, but it has an entirely different atmosphere, vibe, and culture to its Lancashire rival.

Distance from Manchester:
It's only 35 miles from the center of Manchester to the center of Liverpool. Expect the drive to take around an hour, though, since traffic can be bad in both cities. You can also take a train along one of the world's oldest train lines, which also takes around an hour.

Our activity recommendations:
Museum of Liverpool: As one of the UK's main ports and by far the biggest on the Irish Sea, Liverpool has a rich and fascinating history that is, in many ways, the history of the whole of the UK. Learn more about the city's past and why it maintains such a unique culture to this day at this fascinating museum.
The Beatles Story: Decades after they split up, The Beatles remain one of the world's most popular musical acts. Learn about how four lads from Liverpool changed the world of popular music at this fun and interactive museum. And if that's not enough, you can also take a tour through Liverpool to explore important locations in the history of the band, including Paul McCartney's childhood home, Strawberry Fields, and Penny Lane.
World Museum: As the name implies, this ambitious museum takes on the whole scope of world history and culture to provide an intriguing place to explore in Liverpool. You'll learn more in an afternoon here than you might in years inside a classroom, and have fun while you're doing it.
Best season to visit:
There's no bad time to visit Liverpool. The city has enough great attractions, not to mention restaurants, bars, and shopping experiences, that you can be sure of having a great time no matter when you go.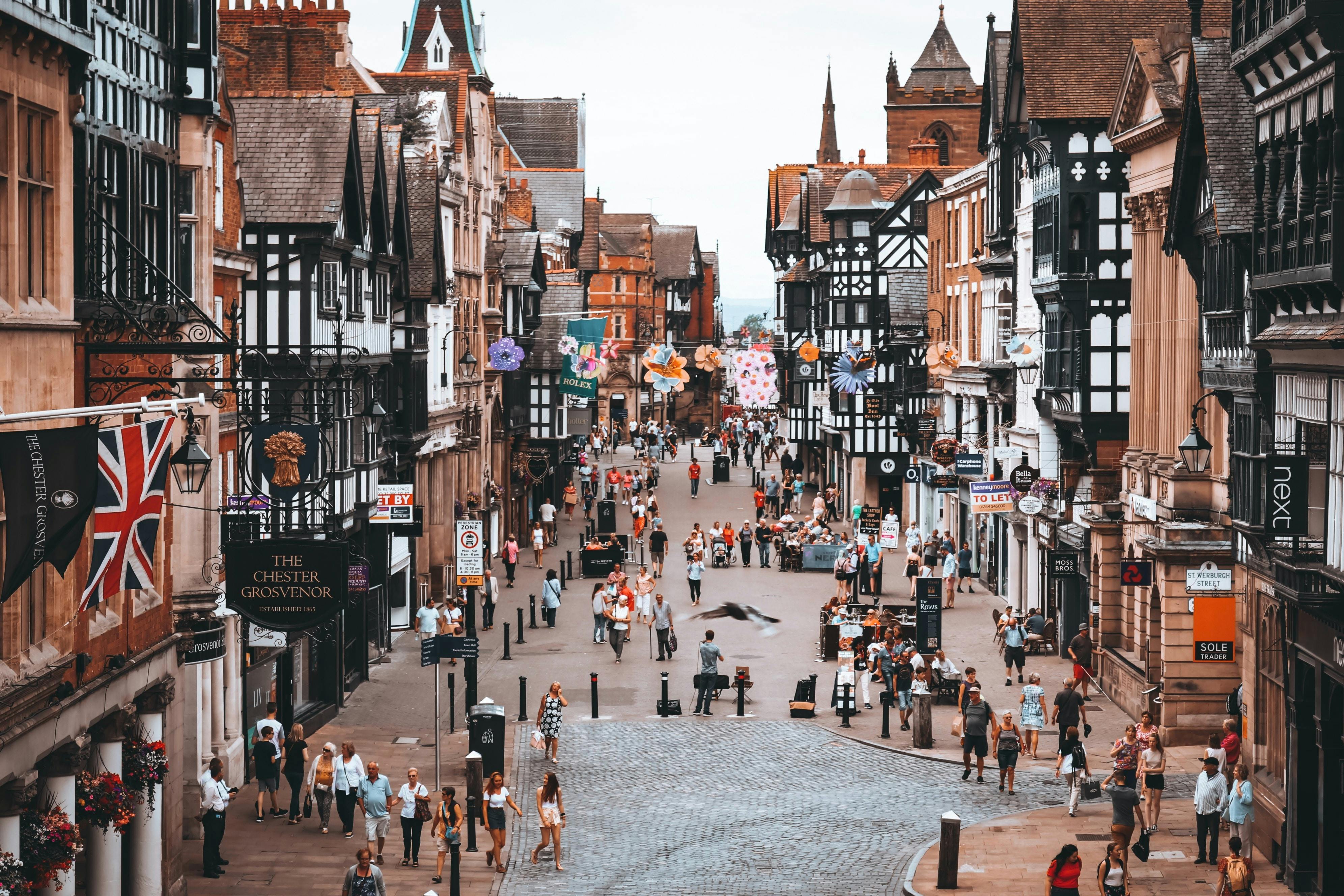 Chester
This historic city dates back at least to the Roman occupation of Britain, and it's one of the UK's most charming historic towns. History buffs will definitely want to schedule a visit here.

Distance from Manchester:
Chester lies almost on the border with Wales and is around 45 miles from the center of Manchester. Expect to drive for an hour to reach the city or get there by train in around 45 minutes.

Our activity recommendations:
Chester Cathedral: This magnificent medieval building goes back to the 10th century, though much of the Gothic architecture you'll see today is from between then and the 16th century. Chester Cathedral is notable for being an example of every different style of English medieval architecture in one building.
Chester Zoo: One of the most famous and well-regarded zoos in all of the UK, Chester Zoo does more than just display animals, but hosts educational programs and encounters that will teach you not just about the animals themselves but about their place in the broader ecosystem and the importance of conservation efforts around the world.
Best season to visit:
This historic city is a year-round destination, so don't let bad weather put you off exploring here.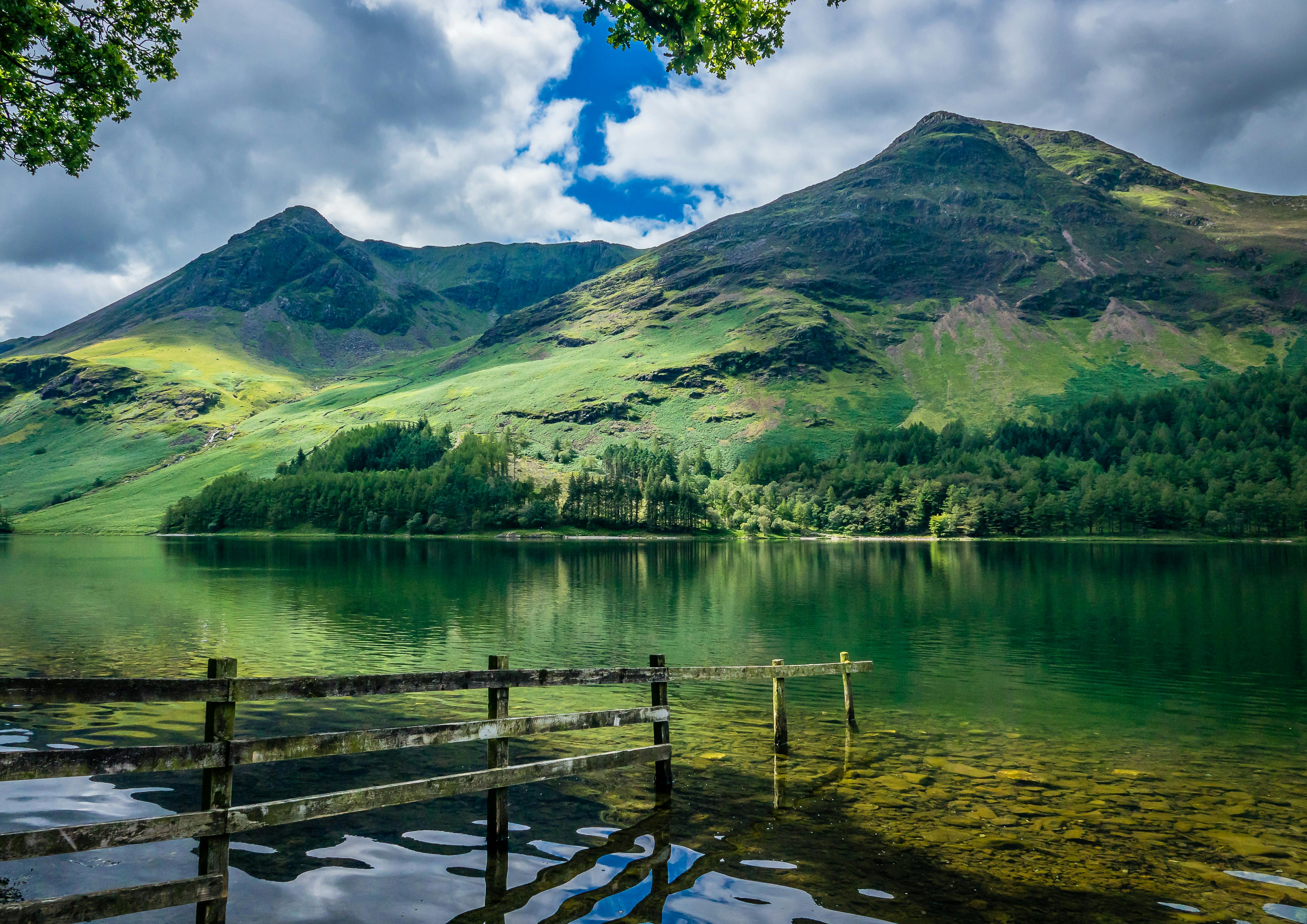 Lake District National Park
Designated as a UNESCO World Heritage Site, this is one of the most popular and most beautiful national parks in all of the UK.

Distance from Manchester:
There are several different places where you can enter this national park. However, it's around an hour and a half drive from Manchester.

Our activity recommendations:
Hiking: There are hundreds of miles of hiking trails in this beautiful park, and exploring on two feet is often the best way to get incredible views of the scenery here. Bring your hiking boots and explore historic sites and acres upon acres of wilderness.
Boating: As the name implies, there are dozens of lakes in the lake district, including some of the UK's biggest and most beautiful. Take an organized boat tour or hire a motorboat or rowboat for yourself and get out on the water to explore this magnificent place.
Best season to visit:
The summer is understandably the most popular time to visit the lake district. That's when you'll get the best weather for outdoor activities.

Conclusion
If you only have three days in Manchester, you'll want to spend your time enjoying everything the city has to offer. However, with a little more time on your hands, it's a good idea to get out and about and see what the countryside surrounding the city has to offer, too. The best day trips from Manchester and these longer weekend getaways can show you what the north of England is all about.