Newcastle Visitor Guide 2023: Everything you need to know
Published by:

Bounce
12 January, 2023
The "Capital of the Northeast," Newcastle is unlike any other English city. Known for its unique Geordie culture, vibrant nightlife, and culturally significant landmarks, vacations to Newcastle are unlike anywhere else in the U.K. Officially known as Newcastle Upon Tyne, the "Toon" is the closest major city in England to the Scottish border. 

Founded by Romans over 2,000 years ago, Newcastle was originally called Pons Aelius and served as a fortification and bridge. From small beginnings, Newcastle has overcome several setbacks, including severe poverty during the Great Depression, to become one of the cultural centers of England. Drop your bags off at a luggage storage service in Newcastle and get ready to explore one of the friendliest cities in the country.

A weekend in Newcastle
Newcastle is a popular spot for a weekend away, whether you're looking to party or learn about Geordie culture. Make exploring a little easier by visiting a Newcastle luggage storage locker and check out some of these top attractions. 

Stop and admire the Angel of the North. One of the most famous landmarks in England, the Angel of the North was designed by renowned sculptor Anthony Gormley and consists of a 240-foot tall steel angel. It's also the largest sculpture in England. 
Step back in time at Beamish, the Living Museum of the North. This open-air living museum recreates a small town from the industrial revolution and features mines, steam trains, town stables, and much more.
Stroll down the Tyne and visit the Gateshead Millennium Bridge. An impressive piece of engineering, Gateshead Millennium Bridge is the world's original tilting bridge, pivoting to allow ships and pedestrians to navigate the river.
Dine out at one of the top eateries in Newcastle. Home to a wide variety of cuisines, Newcastle's top restaurants include The Bridge Tavern, Papa Ganoush, and House of Tides.
Newcastle lockers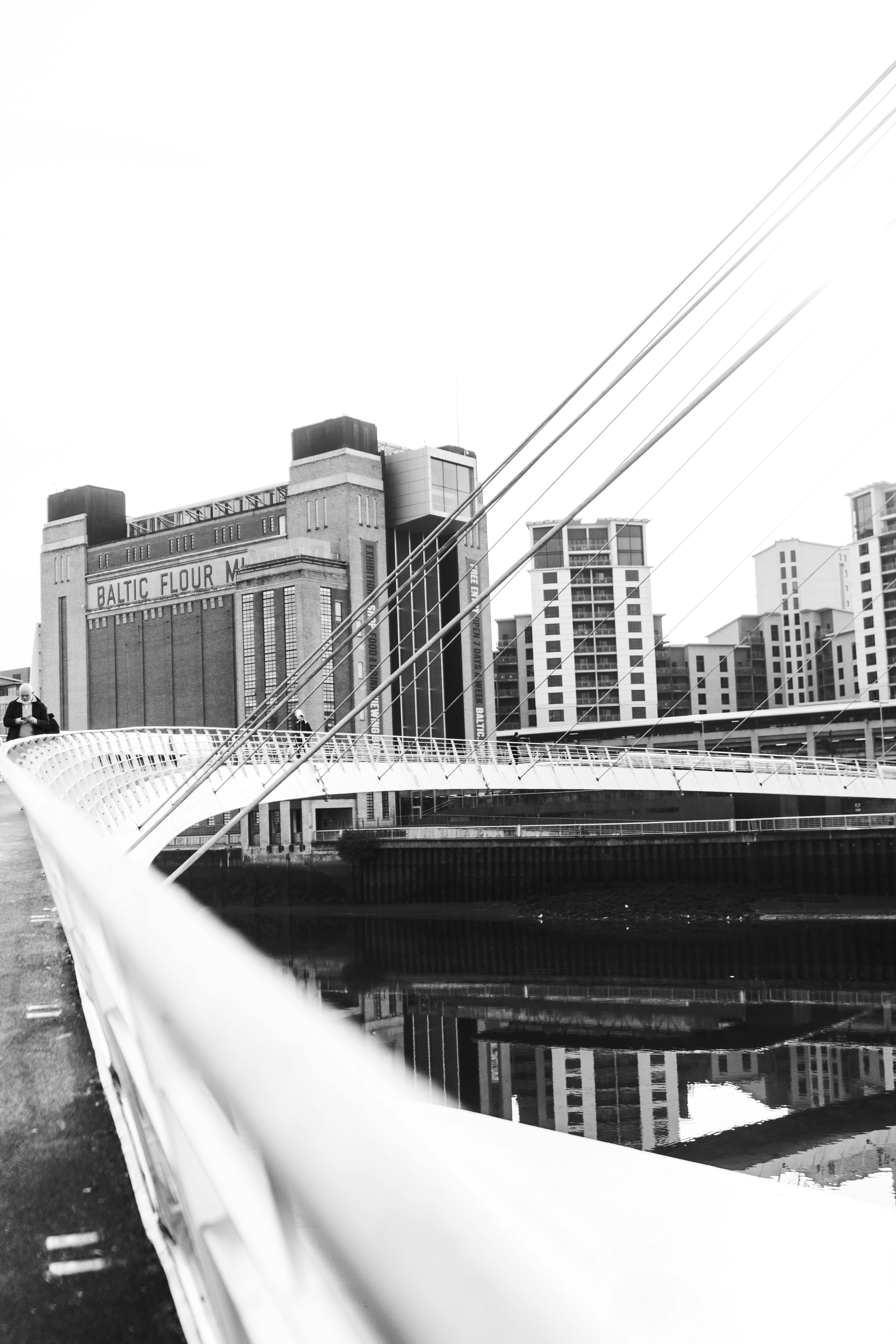 Newcastle's city center is compact and easy to get around; however, recent increases in theft-related crimes mean you may want to store any valuables to give you some peace of mind while exploring. Bounce offers the best luggage lockers in Newcastle, where you can safely store your belongings while seeing the best of "Toon." Conveniently positioned across the city at local businesses, these facilities can be booked in minutes via the Bounce app. Hop online and check out the Newcastle suitcase storage facilities near you!

Off the beaten path in Newcastle
Jet setters planning to escape the big city and experience some peace and quiet are in luck in Newcastle. While the "Capital of the Northeast" is a bustling metropolis, there are a few parks and lesser-known attractions for explorers looking to avoid the touristy spots. 

Take a historic hike along the Hadrian's Wall National Trail. Spanning 84 miles across the breadth of northern England, this Roman defensive wall now forms one of the most popular long-distance walking trails in the country. 
Plan a picnic at Northumberland Park. A classic Victorian garden, Northumberland Park features tranquil woodlands and ornate gardens, with a play area and a tea room.
Admire the architecture of St. Mary's Cathedral. One of Newcastle's quieter attractions, St. Mary's Cathedral features Gothic Revival architecture and is known for its ornate east-facing window. 
What to do alone in Newcastle
Planning a trip alone can be stressful, especially if you're looking for attractions well-suited to solo sightseeing. Thankfully, Newcastle has loads of museums and landmarks to keep you busy whether you're on business or a road trip. Book in at a Newcastle luggage storage service and check out these activities for individuals. 

Take a tour of Newcastle Castle. One of the most historic structures in Newcastle, this fortification dates back to the 12th century and is the only remaining piece of the castle. Learn about the original fortification and stick around after dark to see if you can spot a spirit during a ghost tour.
Catch an exhibition at the Baltic Centre for Contemporary Art. One of Newcastle's top galleries hosts an ever-changing array of contemporary art exhibitions from around the world. After perusing the latest collection, enjoy a cup of tea at the cafe overlooking the Tyne. 
Another top museum worth visiting in Newcastle is the Great North Museum: Hancock. A natural history museum, the Great North Museum: Hancock contains fascinating displays, including an Ancient Egypt exhibit complete with mummies and a to-scale T-Rex skeleton replica. 
The best souvenirs in Newcastle
You're bound to have a memorable time in Newcastle, so consider picking up a souvenir to remember your travels to the Geordie capital. Traditional souvenir shops like Souvenirs Upon Tyne sell trinkets and nicknacks with everything from miniature Angel of the North figurines to Newcastle Brown Ale cufflinks. If you'd prefer something unique, check out the stalls at Grainger Market, a 200-year old indoor marketplace that sells artisanal food, bespoke gifts, and vintage clothing.