Best Day Trips from Orlando
Published by:

Bounce
18 October, 2022
While you may not want to pry the kids away from their time at Walt Disney World Resorts theme parks, there is so much more to do in and around Orlando. Whether it's Orlando's seriously underrated museums or the city's superb culinary and nightlife scene, there is so much to do here. But when you've ridden the rollercoasters, seen the fireworks, and seen the sights, it's always good to get out of the city for a day trip. Luckily, Central Florida has a plethora of solid options for taking a day trip from Orlando. 

Florida has some of the most distinct and iconic nature to appreciate of any state. There are Everglades, wooded areas, and a gorgeous coastline to explore and appreciate. There are also world-class scientific facilities that are available to tour. Florida also has a number of large cities with different cultural offerings and experiences that make this state unique. So while Orlando has plenty of activities to keep you busy during your stay, taking a day trip is highly recommended. Remember you can always drop the bags at one of Bounce's many luggage storage locations before you embark on one of Orlando's many day trips.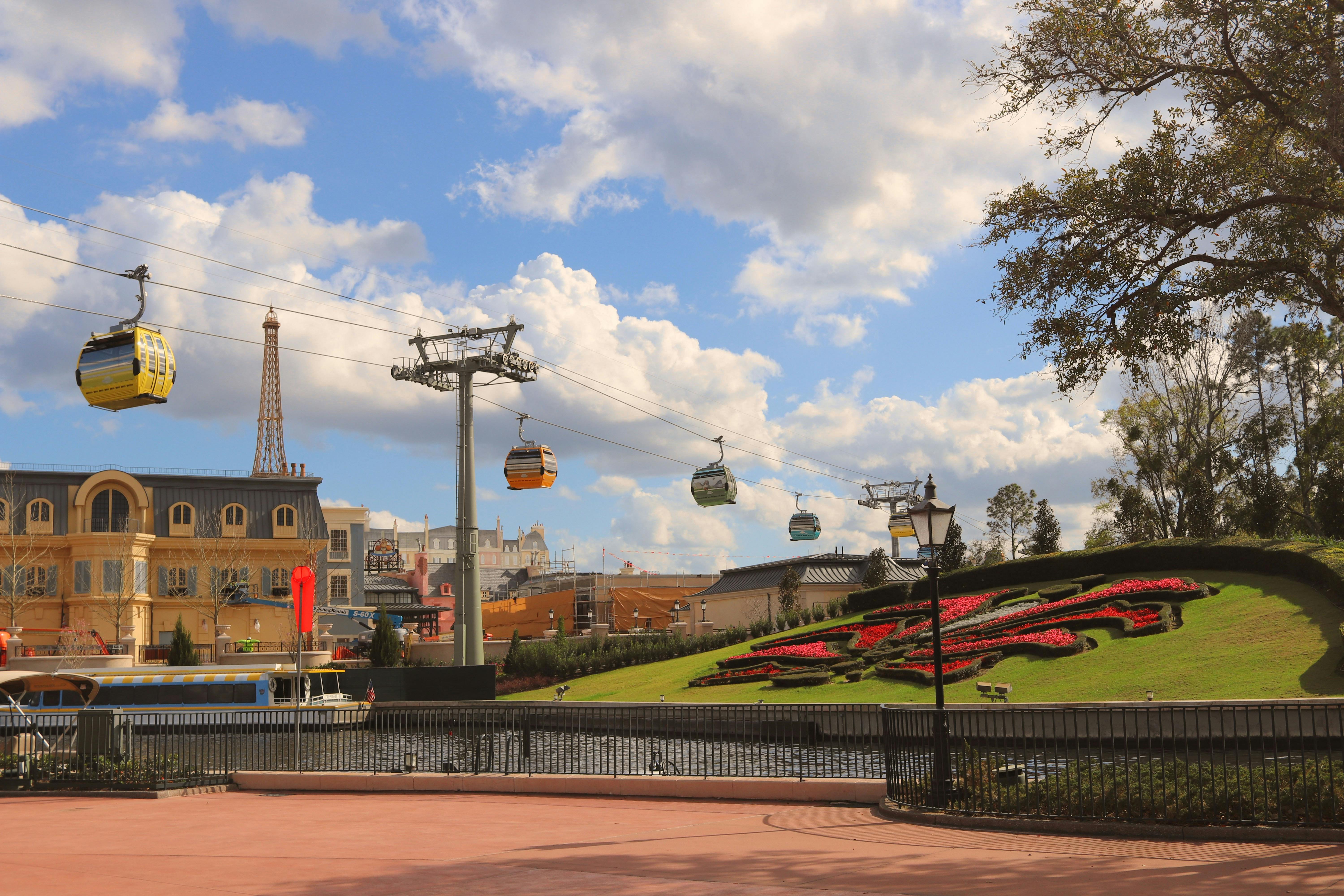 How to Get Out of Orlando  
Because Florida is not as interconnected by rail as states in the Northeast or Midwest, the best method of transit for getting out of Orlando (by far) is by car. Luckily, Orlando is located smack dab in the middle of Central Florida, and cities like Tampa and Jacksonville are only about an hour away by car. To the south, Miami and Fort Lauderdale are about three and a half hours away via the iconic FloridaTurnpike. Because of Florida's gorgeous coastline and countryside, these drives tend to be scenic and enjoyable, with plenty of worthwhile detours along the way. And if you need help navigating the city itself, check out our guide on how to get around Orlando.

By Bus 
Traveling by bus is an inexpensive but less convenient option. The bus ride to Miami from Orlando is over five hours, with about an hour of layover time. SunRail, Miami Dade Transit, and Flixbus USA are the main operators of this route. 

You can board these buses on Church Street in downtown Orlando, and there are about 100 services every week for this route. The bus ride from Orlando to Tampa is much quicker, with the total journey lasting two hours. Amtrak and Greyhound are your best options for this trip, but there are only 14 services on average every week between these two cities. 

By Train 
There are three major Amtrak train routes from Orlando to other major cities in Florida. The Silver Service from Orlando to Miami takes only about four hours. From there, you can tour Florida's largest city, along with Fort Lauderdale. The Auto Train option actually allows passengers to travel with their car from Lorton, Virginia, to Orlando. Orlando has one of the busiest train stations in Florida, as it's a hub for the rest of the state.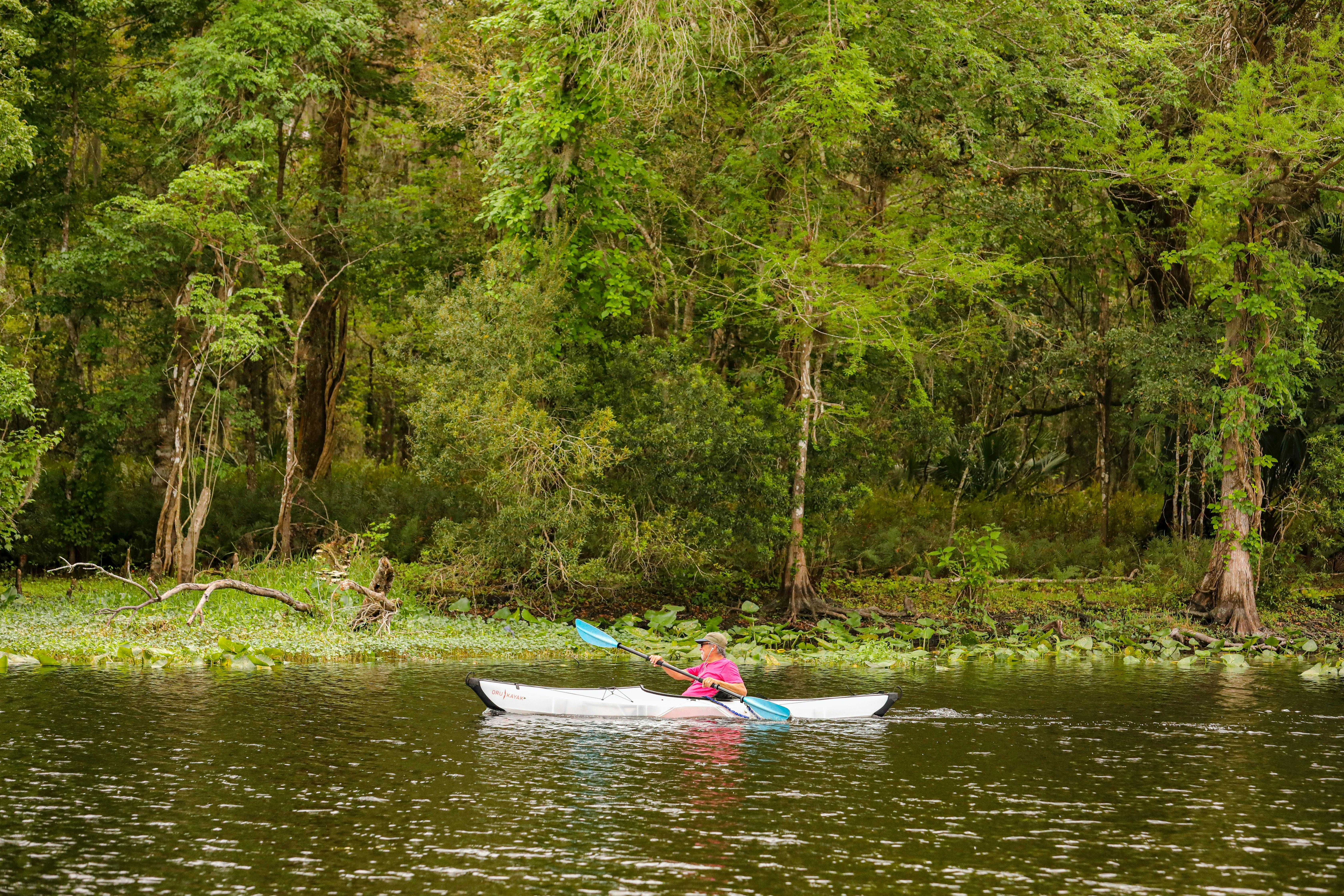 From Orlando to Blue Springs State Park
Blue Springs State Park is one of the most popular day trips from Orlando for a variety of reasons. For one, it takes less than an hour by car to get there from downtown Orlando. This nature preserve is also home to the iconic Florida manatees, one of North America's most distinctive wildlife species. While swimming with these majestic creatures is understandably not allowed, you can rent a kayak or find a vantage point to watch manatees swim around their natural habitat. 

How to Get to Blue Springs State Park from Orlando 
Because of its remote location, the only convenient way to reach the gorgeous waters and greenery of Blue Spring State Park is to drive. The drive only takes about 40 minutes, or an hour with traffic. Head north on the I-4 until you reach Highway 17, head west, and signs for the park will direct you from there.

From Orlando to Bok Tower Gardens
Bok Tower Gardens is one of the best botanical gardens in all of Florida, and its 200 acres of lush greenery are only an hour away from downtown Orlando. The expansive grounds are famous for the Singing Tower, which draws visitors from across Florida and the southeast. This massive tower stands 150 feet tall and looms over the gardens, visible from every corner of the park. It's equipped with over 60 bells, which will ring every hour on the hour. 

Because of Florida's pleasant weather year-round, Bok Tower and other botanical gardens are great to visit any time of year. Even better, the main focus of Bok Tower Gardens is seasonal plants, so every time you visit, you'll be treated to an entirely new experience. 

How to Get to Bok Tower Gardens from Orlando
The only way to get to Bok Tower Gardens is by car. Take I-4 South to US-27. The trip should take about one hour each way.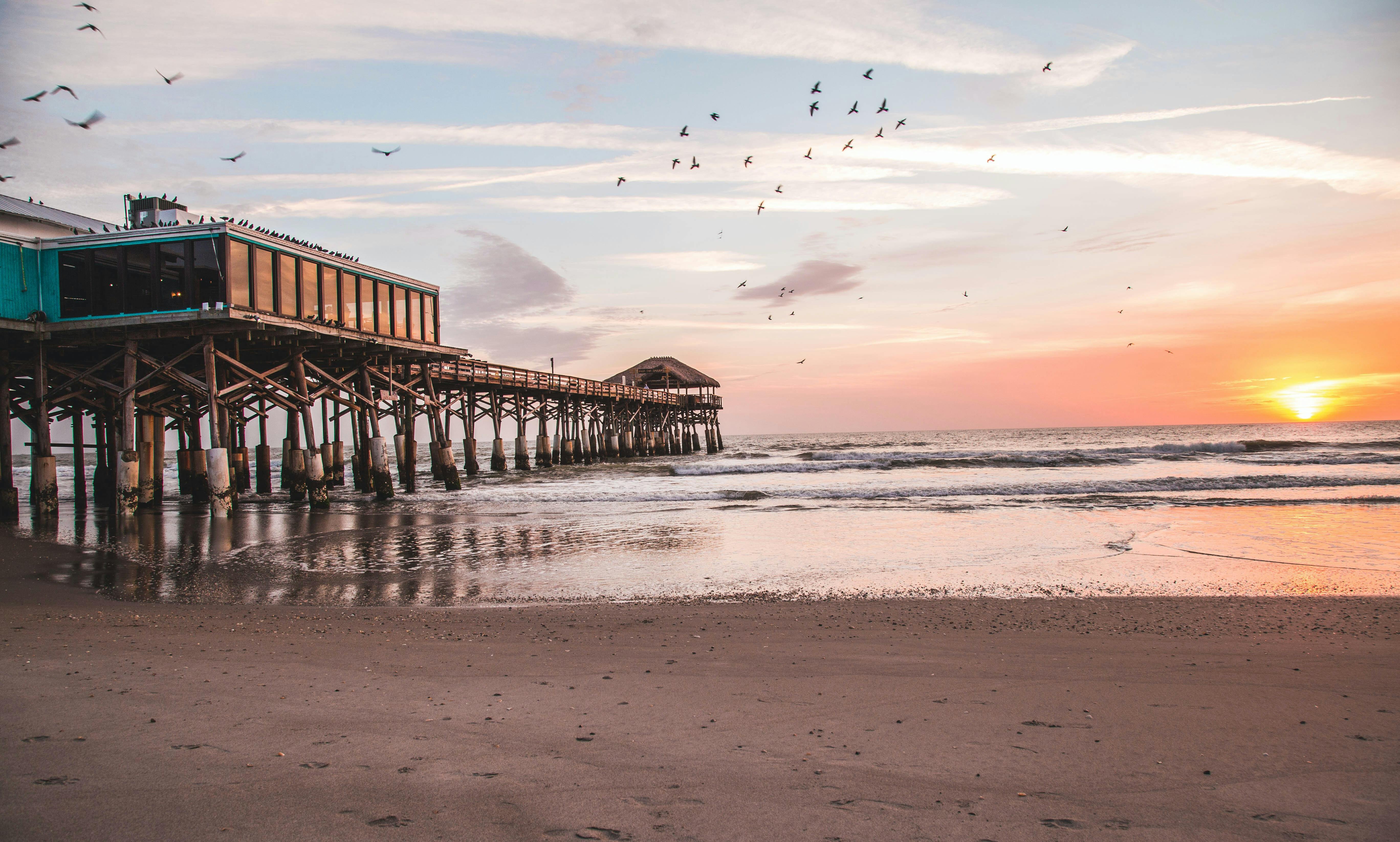 From Orlando to Cocoa Beach
While not nearly as famous as its counterparts in Panama City or Daytona, Cocoa Beach is one of the most beautiful in Florida. Known primarily for its pristine conditions and outstanding waves, Cocoa Beach is one of the most popular destinations for surfers in Florida and a perfect day trip from Orlando. 

Not only can you catch some excellent surf while you're on a day trip at Cocoa Beach, but the town also has plenty of charming stores and tasty restaurants to enjoy, and touring the Cocoa Beach Pier is a fantastic activity for the whole family. If you haven't had enough sun and waves while you're on the beach, the Florida Surf Museum is in town and is one of the most interesting activities to have for Orlando day trips. 

How to Get to Cocoa Beach from Orlando 
Via Fl-528 east from Orlando, day trips to Cocoa Beach from Orlando only take about an hour each way by car. Because of the town and beach area, driving is easily the best method. The Greyhound bus also runs from downtown Orlando to nearby Titusville; from there, the #1 Melbourn Bus will get you to the town at Cocoa Beach. The total trip via public transit is just under three hours.

From Orlando to Daytona Beach
One of the most popular day trips from Orlando (and anywhere in Florida, for that matter) is the iconic Daytona Beach. Not only is this iconic town home to the world-famous Daytona International Speedway, but the Daytona Beach Boardwalk also attracts visitors from across Florida. 

The iconic Daytona International Speedway is worth a visit regardless of whether or not there's a race during your day trip. Museum and facility tours will provide fascinating details about the racing industry and the speedway. The home of the Daytona 500 isn't all about NASCAR, the beach is surrounded by parks and wildlife, including the Spruce Creek Preserve, where manatees can be observed. There are also hiking trails, kayak rentals, and nature walks that can be enjoyed. 

Because of the mix of nightlife, culture, racing, and outdoor experiences, Daytona Beach is worthy of a full weekend visit, but if you only have time for a day trip, this is one of your best options!

How to Get to Daytona Beach from Orlando
Driving is the best way to get to Daytona from Orlando. Take the I-4 East to IS-92 E/W and follow signs to International Speedway Blvd. Because of the variety of activities and sprawled layout of Daytona, it's advantageous to have a car to get around.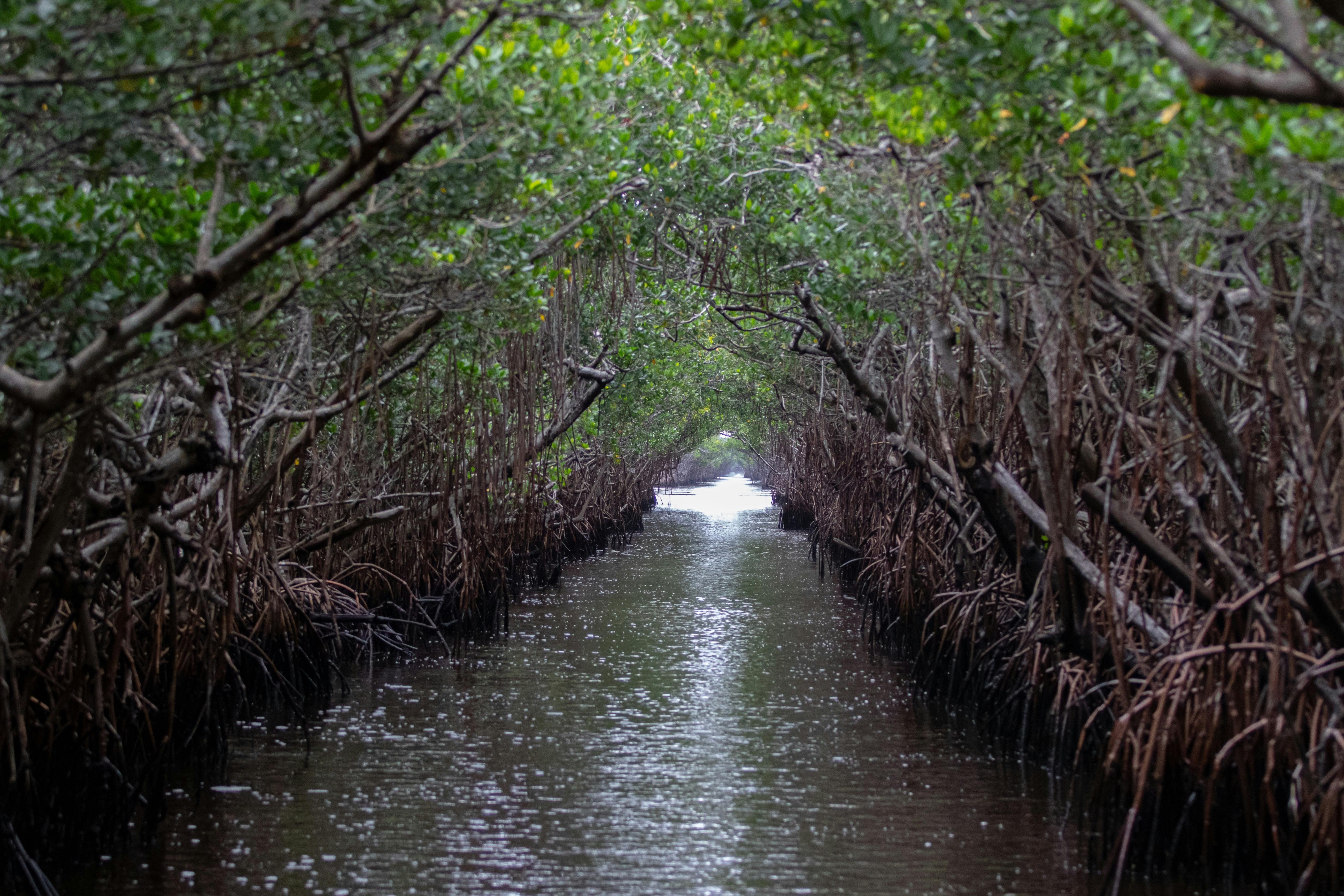 From Orlando to Everglades National Park
Some of Florida's most recognizable images involve the world-famous Everglades National Park. This well-preserved nature area spans much of the South Florida peninsula and is a popular day trip destination from Orlando, Miami, and Tampa Bay. There is a diverse array of wildlife that call Everglades National Park home, including manatees, alligators, and Florida panthers. 

How to Get to Everglades National Park
It takes about three and a half hours by car to reach the northern portion of the park from Orlando, but it's well worth the trip! Depending on which trailhead you choose to visit, you can take the I-4 to the I-75 to the west or I-95 to the east. 

From Orlando to Kennedy Space Center
If you're a science geek, Kennedy Space Center has to be one of your go-to day trips from Orlando. Florida's Space Coast, located about an hour east of Orlando near Daytona, is dotted with NASA and Air Force facilities, some of which are open to the public. There are dozens of museums, science centers, and exhibits where curious visitors can tour and learn about the legendary American Space Program. There are rocket launch facilities that can be toured, including a launch pad. There's even a 3D IMAX Theatre for visitors to delve further into the history of our country's space exploration efforts. 

Some of the most popular features are the Shuttle Launch Experience, the two-hour bus tour that covers the entire grounds, a Rocket Garden tour, and a children's visitor center where aspiring astronauts can play and (most importantly) learn about the science behind space exploration.

Being Florida, there are also wonderful nature and wildlife areas surrounding the Kennedy Space Center grounds. There is an Everglades Airboat Safari tour where you can explore the dense wilderness surrounding the facilities. You'll see the habitats of alligators and manatees, and you might even catch a glimpse of an elusive Florida Panther. 

Being able to package in some outdoor activities with touring a one-of-a-kind science center makes Kennedy Space Center a can't-miss day trip from Orlando. 

How to Get to Kennedy Space Center from Orlando
You can reach Kennedy Space Center from Orlando via the SR-50 or SE - 528. Whichever route you choose, the trip should take about an hour each way. Look into shuttle services provided by the center before arranging travel.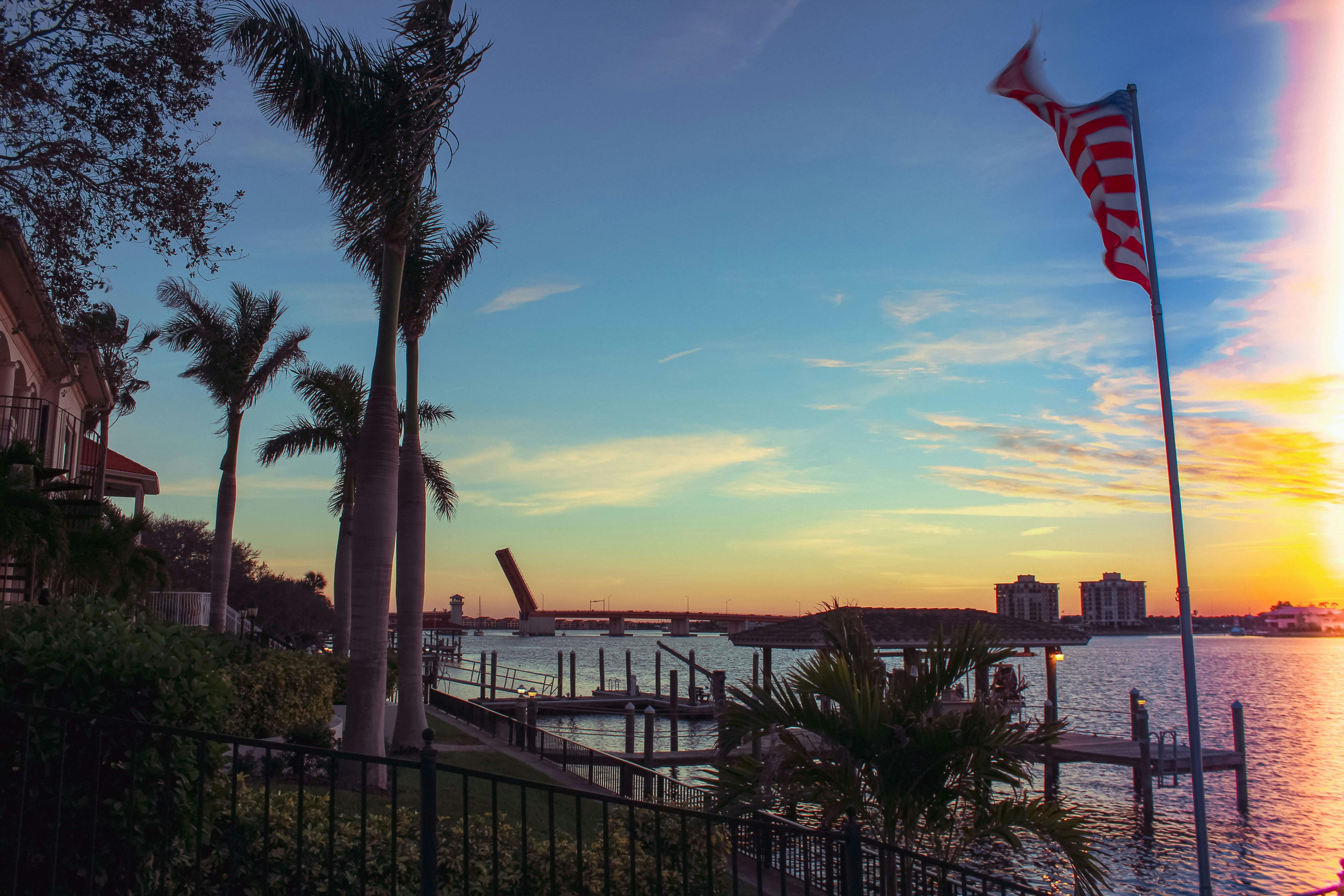 From Orlando to New Smyrna Beach
Easily one of the best day trips from Orlando, this nature preserve and beach is located just south of Daytona. For Orlando locals, New Smyrna is one of the most popular day trips for enjoying the outdoors, but it's close enough that visitors can make the trek and back. 

The soft sands of New Smyrna Beach are surrounded by vacation cottages and condos, but the vibe here is more relaxed than the most famous beaches in Florida. You won't have to deal with massive crowds. Instead, you can stroll along the shore or explore the Indian River Lagoon. 

Anyone who wants to enjoy the Florida coast without the crowds should take a day trip to New Smyrna Beach. The Indian River Lagoon features a wide array of wildlife to enjoy, and kayak or canoe rentals are available so you can explore the intricate waterways of the park. At night, you can drive out to Canaveral National Seashore to catch a glimpse of the baby sea turtles that hatch along the beach. This gorgeous phenomenon happens from May to November and is one of the most famous wildlife experiences in Florida. 

How to Get to New Smyrna Beach from Orlando 
About a one-hour drive from Orlando via I-4 E and FL-44 E, this is the definition of a quick and easy day trip. You can even make it for an afternoon excursion or tack it onto your day trip to Daytona Beach. 

Conclusion
Whether you journeyed to another city in Florida, explored one of the state's vast state parks, or learned about our country's space program, day trips from Orlando are some of the best you can take in the world. Taking a day trip from this world-class travel destination is one of the best experiences you can have in Orlando. Just remember to drop the bags with Bounce before you head out!