More about Orlando
Where can I store my luggage in Orlando?
When most people think about Orlando, Florida, they typically think about Walt Disney World. However, there's much more to the city than the famous amusement park. With attractions like SeaWorld, Universal Studios, and LEGOLAND, it's no wonder that people call Orlando the "Theme Park Capital of the World." This place is pretty much 300-plus days a year of fantasy and fun.

But the city isn't just known for its theme parks. It's also filled with excellent eateries, a hopping nightlife, and professional sports teams. It's also a great place to catch a cruise, to shop and to relax in the sun.

If you're planning to visit Orlando, check out your options for bag storage. Bounce partners with local businesses like coffee shops, dry cleaners, restaurants, hotels and more, to provide you with convenient bag-drop locations around the city.

Luggage Storage Near Orlando International Airport (MCO)

Luggage Storage Near SeaWorld

Luggage Storage Near Walt Disney World

Luggage Storage Near Universal Studios

Luggage Storage Near Lake Baldwin

Luggage Storage Near Megabus Orlando

Luggage Storage Near Kennedy Space Center
How much does luggage storage cost in Orlando?
Luggage storage in Orlando costs only $5.90 on the Bounce platform per bag or piece of luggage. 

Where is the nearest bag storage in Orlando?
The Bounce platform offers dozens of bag and luggage storage locations throughout Orlando. With 24/7 customer support and insurance up to $10,000 for every booking, storing luggage in Orlando has never been easier.

Safety
Orlando's large population of nearly 300,000 residents is steadily growing, and 80 million-plus tourists visit the city annually.

Before you visit Orlando, Florida, we'd like to share the city's crime stats with you to ensure that you have a safe trip. Orlando ranks 3 out of 100 on the National Crime Index. A score of 100 represents the safest cities in the US. Orlando's low ranking suggests that it experiences higher than average criminal activity. Out of 285,713 citizens, 1 in every 20 people report property-related crimes each year.

Bounce's luggage storage services can help protect your baggage during your trip. However, we encourage you to contact local authorities as soon as possible if you encounter criminal activity during your trip. 

Frequently Asked Questions
"What's the best way to get around Orlando?"

Car, train, or bus are some of the best ways to travel through Orlando. The LYNX bus system is a very affordable option, especially compared to car rentals. I-Ride Trolleys and Shuttle Vans can also transport smaller groups of commuters to their destinations.
"Is public transportation in Orlando safe?"

Definitely! Security guards and peace officers are always nearby to monitor bus stops and train stations. However, we encourage you to stay alert when traveling at night - especially if you're carrying around excess luggage.
"What's the best neighborhood to stay near Orlando?"

Lake Hart is widely considered to be one of Florida's safest neighborhoods. Its low crime rate, beautiful neighborhoods, and close proximity to the city also make it one of the best places for visitors to stay during their trips.
"What are the best museums to visit in Orlando?"

The Charles Hosmer Morse Museum of American Art never goes out of style with residents or tourists. Visitors looking for an out-of-this-world experience should definitely check out the Orlando Science Center. The City Beautiful also houses exhibits dedicated to "Ripley's Believe It or Not!" and the Titanic.
"What's the best time of year to visit Orlando?"

Luggage Storage Near Orlando International Airport
The Orlando International Airport (MCO) serves nearly 50 million passengers every year, making it the US's tenth-busiest airport. Airlines like JetBlue, Spirit, Southwest, and Silver Airways fly into and out of this airport, and United Airlines uses it as the maintenance base of its fleet. It's also home to an onsite hotel, the Hyatt Regency, expansive lobbies, restaurants, and convention space.

Airlines fly out of MCO to major US cities, like Atlanta, Georgia, Detroit, Michigan, Baltimore, Maryland, New York-JFK, New York, and San Juan, Puerto Rico. International flights leaving from MCO fly to London, Manchester, Montreal, Frankfurt, and Panama City to name but a few.

Our partner locations offer luggage storage near the airport and other convenient drop points around the city. If you have a long layover or just want to be rid of your extra bags while you sightsee near MCO, look into Bounce's options for bag storage in Orlando.

Luggage Storage Near SeaWorld
Where can you journey to the lost world of Atlantis, hang out with penguins, meet with the Sesame Street gang and visit a Mediterranean village? If you guessed SeaWorld in Orlando, you're right. This theme park and aquatic zoo is one of Orlando's most popular attractions, attracting roughly 5 million people per year. Aside from offering visitors some of the best aquatic animal exhibits, SeaWorld includes roller coasters, river rapids, and paddle boats.

Heated waters in the resort guarantee that SeaWorld remains open year-round, giving visitors a chance to catch the shows, hand-feed the friendly water birds, and even swim with the dolphins.

If you don't want to be weighed down by your bags as you watch the diving dolphins and the playful penguins, then check out our options for luggage storage in Orlando near SeaWorld.

Luggage Storage Near Disney World
The Wonderful World of Disney includes some pretty famous parks and attractions, including Magic Kingdom, Disney's Hollywood Studios, Blizzard Beach Water Park, and Epcot Center. Aside from great rides and delicious food, Walt Disney World is home to some amazing seasonal offerings, like Mickey's Very Merry Christmas Party and the International Food and Wine Festival at Epcot.

If your travels bring you to Walt Disney World, check out our options for luggage storage in Orlando near this famous park. Take advantage of bag storage in Orlando to give yourself the chance to really immerse yourself in this magical world without being weighed down by your belongings.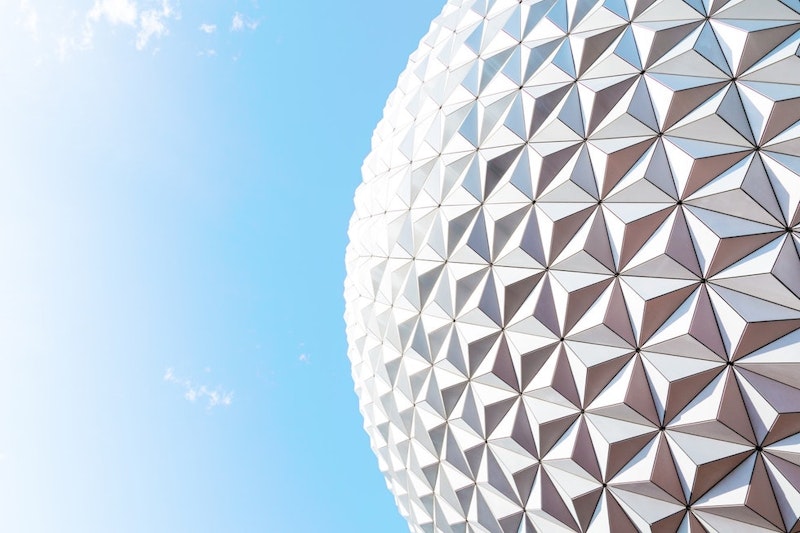 Luggage Storage Near Universal Studios
Universal Studios Orlando was already a cool place to visit long before the Wizarding World of Harry Potter showed up. You can shop for a wand in Diagon Alley, visit Gringotts, and eat breakfast at the Leaky Cauldron.

Anywhere else, a return to the Muggle world might be a disappointment. That's not the case at this theme park: venture into Jurassic Park, meet Spider-Man and visit exotic Volcano Bay. Even a trip to your hotel keeps the magic going. The Hard Rock Hotel at Universal, Loews Portofino Bay Hotel and Loews Sapphire Falls Resort encourage Universal visitors to keep the fantasy going long after a day at the parks has ended.

When visiting the theme park, you can make your bags disappear like magic: No wand required. Bounce has lots of partners for luggage storage in Orlando near Universal. You'll find bag storage nearby by checking out our app.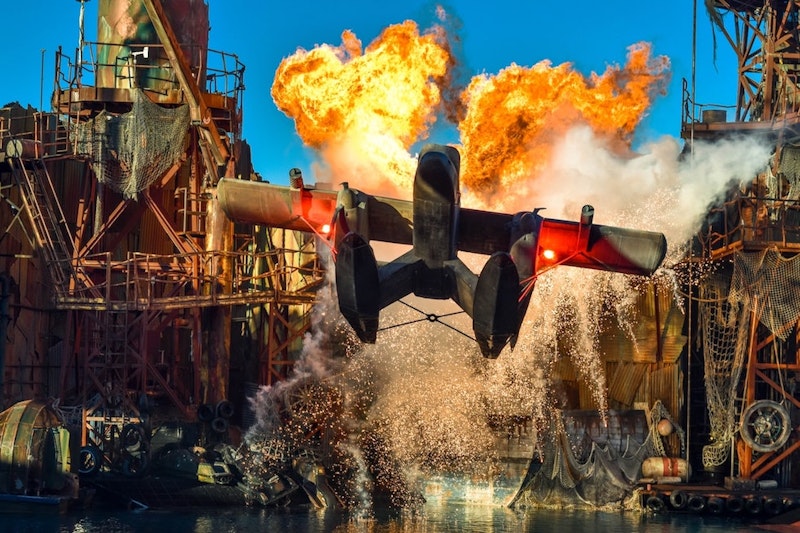 Luggage Storage Near Lake Baldwin
Not all of Orlando's must-see destinations are theme parks. Lake Baldwin is a favorite place for people who want to walk their pups, and cyclists love the 2.5-mile loop around the park.

The miles of lakeshore in the park encourage you to dip your toes in to the cool waters as your dogs romp in and out of the gentle waves. When things get hot, picnic in the shade of the old oak trees that decorate the park with their twisted branches and large leaves.

When you're out walking with your pup, the last thing you need to worry about is lugging your bag along, too. Fortunately, we offer plenty of options for luggage storage in Orlando near Lake Baldwin.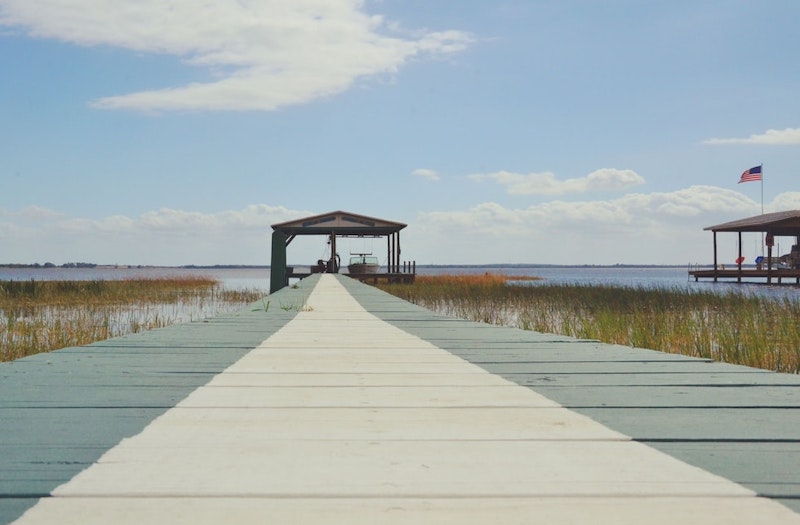 Luggage Storage Near Megabus Orlando
While many visitors to Orlando arrive by plane, plenty take advantage of the Megabus. Megabus offers more than just transportation from one city to the next. Passengers while away their ride by watching Megabus-provided movies and television shows. Plus, the double-decker buses offer riders free entertainment via onboard WiFi.

Megabus additionally offers passengers the option of night bus routes, which allow them to sleep in comfortably-reclining seats as they travel. All of these options mean that traveling by bus is a lot more comfortable than it used to be.

Bounce's partner businesses are shops, restaurants, hotels, and coffee shops near the Megabus Station in Orlando. Use your Bounce app to find luggage storage in Orlando near Megabus and other destinations.

Luggage Storage Near Kennedy Space Center
The John F. Kennedy Space Center has been the launching point for some of the most interesting space-age programs in US history. The Apollo program was run here from the late '60s until 1973, when Skylab, the first-ever US space station, took to the skies. Since then, the Kennedy Center has launched countless space shuttles.

But the Kennedy Space Center isn't just home to rockets. The visitor center gives visitors a look at the history of space travel in the US, as well as at future projections for spaceflight. While the rockets at the Kennedy Center let astronauts travel into space by rocket ship, the visitor complex allows visitors to explore space through imagination.

When you're getting ready to visit the Kennedy Space Center, check out your options for luggage storage in Orlando near the space center. Our convenient drop points let you store bags for the day while you explore space.