Best Day Trips from Palma de Mallorca
Published by:

Bounce
25 January, 2023
Palma is the capital of Mallorca, the largest of the Balearic Islands, and one of the most famous destinations in the Mediterranean. It's a favorite summer getaway with beautiful beaches, historical sites, and an array of shops, restaurants, bars, and entertainment venues.

Head to the idyllic Old Town, and you'll find most of the city's must-see attractions. These include the Royal Palace of La Almudaina, the impressive 'La Seu Cathedral, and some of the best museums in Palma de Mallorca, like Es Baluard Contemporary Art Museum. It also boasts spectacular monuments surrounded by pine forests, palm trees, and fishing boats.

You won't run out of activities and sightseeing opportunities in the island's capital. But if you want to see more of the Spanish Island, don't miss the chance to organize extraordinary day trips from Palma de Mallorca. There are many more stunning beaches, quaint villages, fascinating caves, and a wealth of natural and cultural treasures only the locals know about. Leave your bags at Bounce luggage storage in Palma de Mallorca, and prepare for an extraordinary island adventure!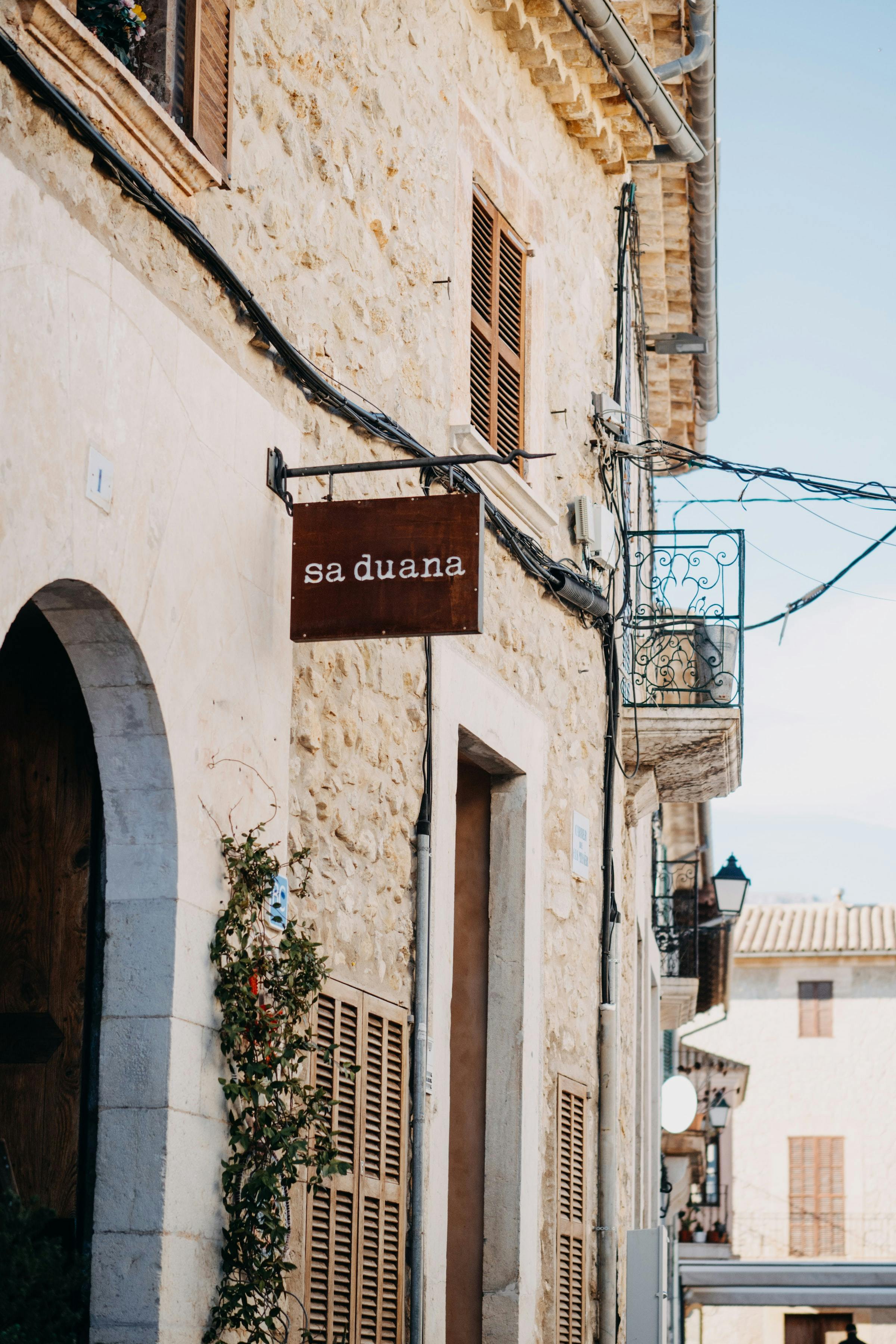 How to get out of Palma de Mallorca
The easiest and most convenient way to travel from Palma to nearby towns and villages is by renting a car. Car hires are available from the city airport and in most resorts. But if you're traveling alone or with another person, cycling is a common way to explore the island. You can take photos and stop at places, giving you maximum freedom and convenience.

If you prefer public transportation, trains stop at towns like Binissalem and Santa Maria. On the other hand, buses serve nearly all villages and towns, though services are limited in remote areas. The main bus station is adjacent to the Plaza España train station. You can also take advantage of a boat trip, half-day tour, or a sightseeing cruise from major resorts around Mallorca.

From Palma de Mallorca to Cabrera Maritime-Terrestrial National Park
The Cabrera Archipelago, about an hour by boat from Mallorca island, is full of surprises. Its almost untouched coastline is home to a wealth of species that can only be found in the Balearic Islands. Cabrera Archipelago's highlight is the Maritime-Terrestrial National Park, with a protected area spanning 90,794 hectares.

The island of Cabrera has been uninhabited since 1991 and was declared a Maritime Terrestrial National Park in the same year. Today, over 400 botanical species call it home, and 200 types of fish, marine birds, crustaceans, mollusks, reptiles, raptors, and other terrestrial mammals.

Apart from the life flowing through the archipelago in water and on the coast, the beaches here offer astounding tranquility. You will be surrounded by nature, steep cliffs, and crystalline waters. The National Park Visitors Centre is worth checking out, which features an impressive mural and an aquarium. It is open from 10 AM to 2 PM and from 3 PM to 6 PM.

How to get to Cabrera Maritime-Terrestrial National Park
A boat trip is the best way to get to Cabrera Maritime-Terrestrial National Park. Boats leave from Colonia de Sant Jordi in Ses Salines, south of Mallorca. The boat ride to the island is about thirty-five minutes, offering a nature escape from Palma's busy lifestyle.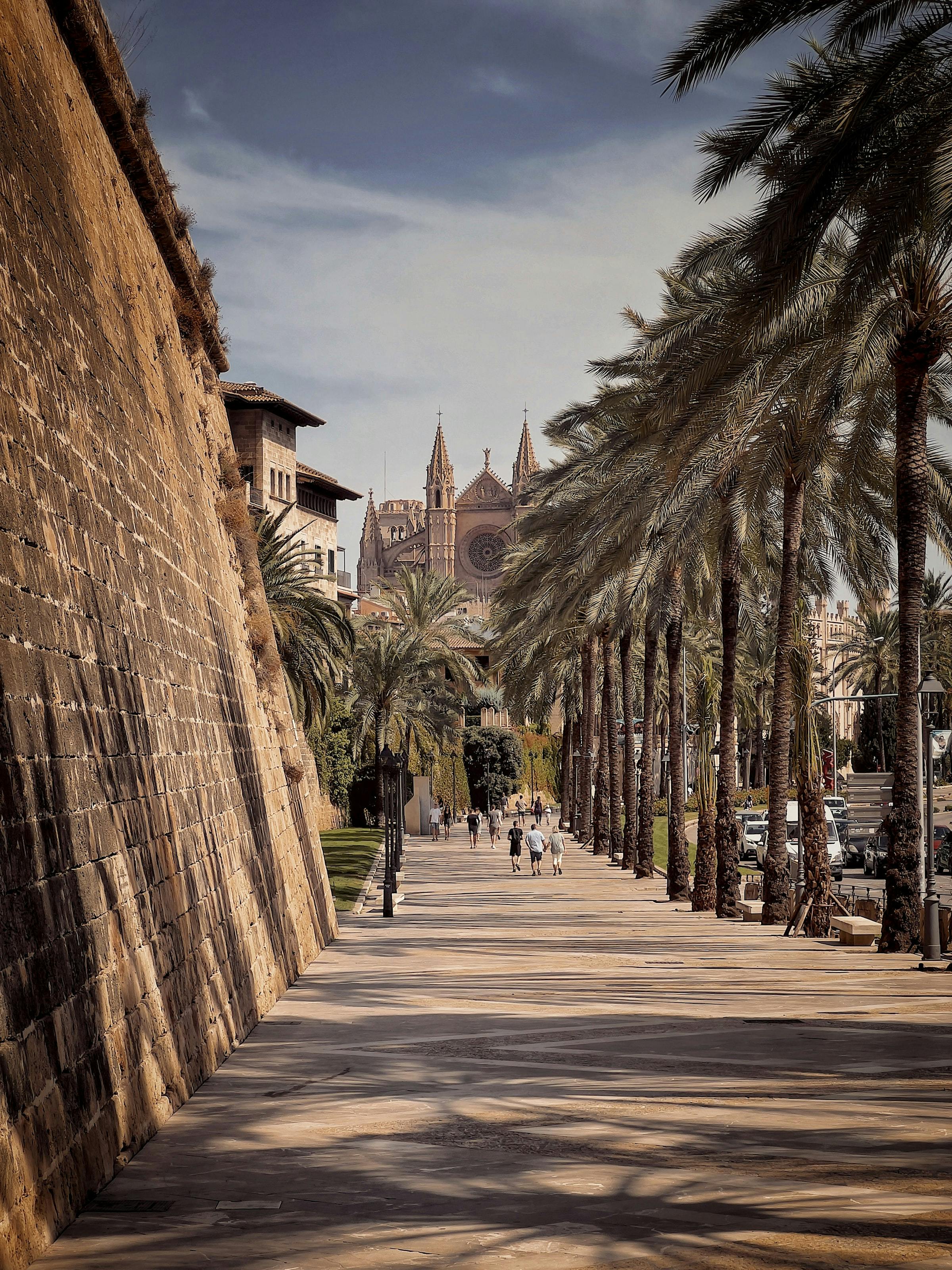 From Palma de Mallorca to Castell d'Alaró
Perched at the top of Puig de Alaró is the spectacular Castell d'Alaró. It is one of the rocky castles in Mallorca, along with Castell de Santueri in Felanitx and Castell del Rei in Pollenca. It's a stone castle ruin strategically placed atop the mountain peak to serve as a fortress for people taking refuge during the war.

Castell d'Alaró stands 822 meters and is a famous hike from the town. Besides its historical relevance as a fortified military building on the mountaintop, it's an excellent vantage point to admire the views of the landscape of the Tramuntana mountain range.

How to get to Castell d'Alaró
Getting a taxi or driving is the best and quickest way to get to Alaro from Palma, which takes less than half an hour. For public transport, a train is your next best option. Trains depart from Estació Intermodal in Palma to Alaro, with services departing every hour. The train ride takes a little over an hour.

From Palma de Mallorca to Serra de Tramuntana
If you're looking forward to interacting with nature during your day trip from Palma de Mallorca, set your destination to the Serra de Tramuntana mountain range. It covers 63,084 hectares and is home to 125 fauna species and 65 flora varieties.

A UNESCO World Heritage site, Serra de Tramuntana is a famous hiking spot. The most renowned routes are La Ruta de Piedra, Puig des Teix, and Ermita de Maristella y Fita del Ram. If you don't want to hike the Tramuntana mountains, you can take a tour using a train or bike. Take this chance to visit the towns in Serra de Tramuntana, including the Valldemossa, Deià, Sóller, Fornalutx, and Pollença.

How to get to Serra de Tramuntana
Serra de Tramuntana is a famous spot for day trips from Palma de Mallorca, as it's only less than 30km away. Driving or riding a taxi to the location will take only about 30 minutes. Alternatively, go to Estació Intermodal to take the bus line 107 towards Es Capdellà and stop at Zona Poliesportiva 2 at Serra de Tramuntana.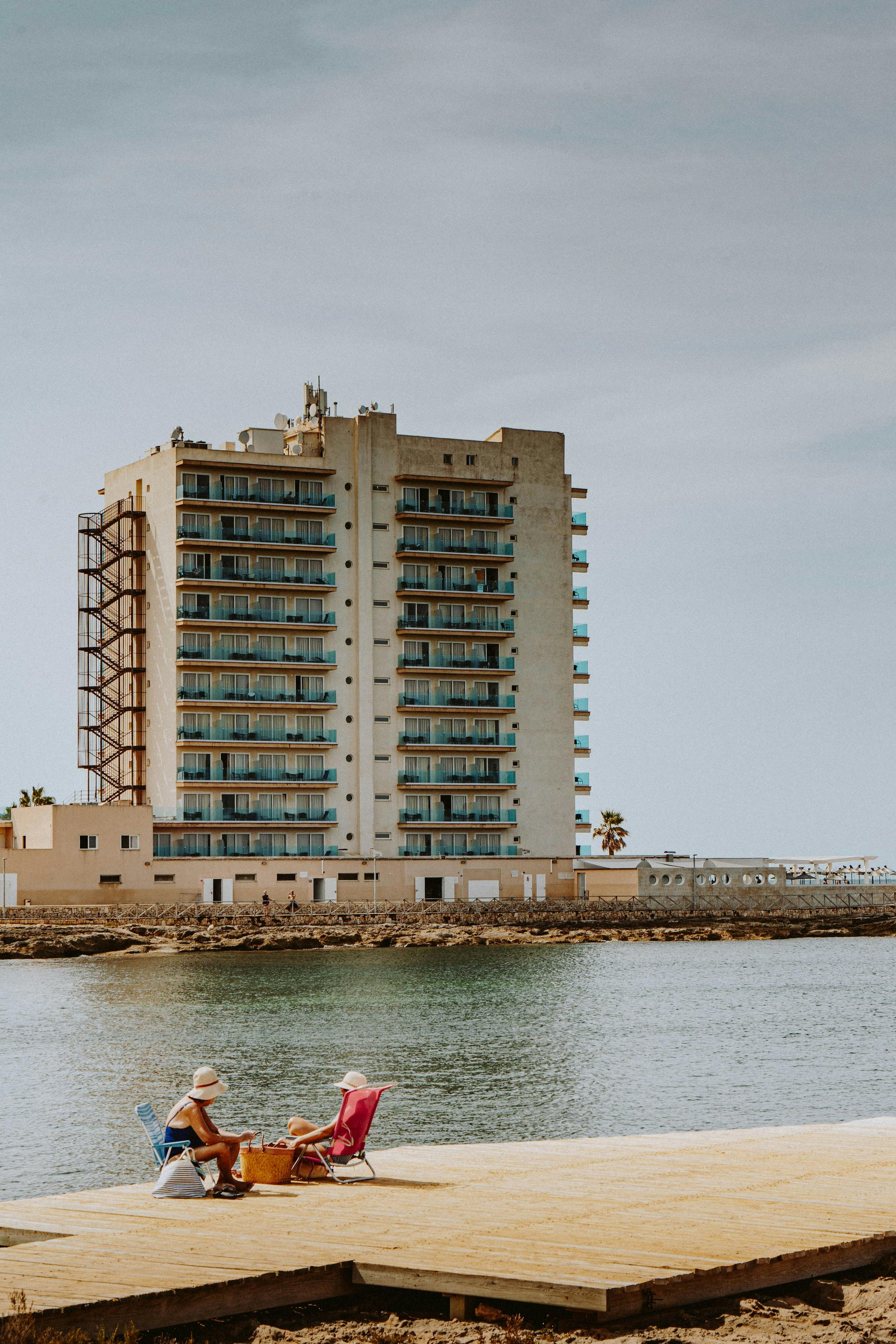 From Palma de Mallorca to Sóller
Sóller is one of the most stunning towns, not only in Majorca but in the whole of Spain. It's known for the architecture of its buildings, houses, and shops, inspired by Majorcan and French palace styles. Strolling through the streets of Sóller will give you an experience unlike any other in the country.

Besides its architecture, what makes Sóller a recommended stop for Palma de Mallorca day trips is its citrus groves. In fact, the town is known as the 'Valley of Oranges' for the relevance of the fruit in the town's past and present. Therefore, while in Sóller, visit the 18,000 sq m Vinyassa orchard.

Other attractions in this charming town include the Plaza de la Constitución, the Balearic Museum of Natural Sciences, and Jardí Botànic. It also has many shops, restaurants, and Saturday markets.

How to get to Sóller
If you're driving from Palma de Mallorca, follow the C711 road to Sóller. You can also take the bus from Arxiduc Lluís Salvador, 4, then pass by either through the tunnel or the towns of Deià and Valldemossa. However, if you want a more memorable journey, take the old wooden train from the center of Palma de Mallorca. It will pass by a scenic route through the mountains, then to Sóller.

From Palma de Mallorca to Alcúdia
Another picturesque historic town in Majorca is Alcúdia, northeast of Palma de Mallorca. It's characterized by its old-fashioned walls, narrow streets, medieval mansions, and warm-stone houses. This vibrant town is ideal for Palma de Mallorca day trips and has some of the most stylish terraces, backyards, and patios you'll ever see.

Other attractions in Alcúdia include the Pollèntia ruins, Museu Monogràfic de Pollèntia, Museo Sa Bassa Blanca, and Porta del Moll. You should also see its famous buildings, such as the Ca'n Canta, Ca'n Fondo, Ca'n Domènech, and Ca'n Torró. The town also provides a unique experience with its open-air concerts and theatre functions for medieval music. It's highly recommended for those on Palma de Mallorca day trips.

How to get to Alcúdia
Alcúdia is a 45-minute drive from Palma de Mallorca if you're driving. Several parking spaces near the town are free of charge. If you're going by public transport, go to the Plaza España in Palma, then take the A1 bus. Afterward, go to the intermodal station, take the 351 bus towards Platja de Muro, and stop at Alcúdia.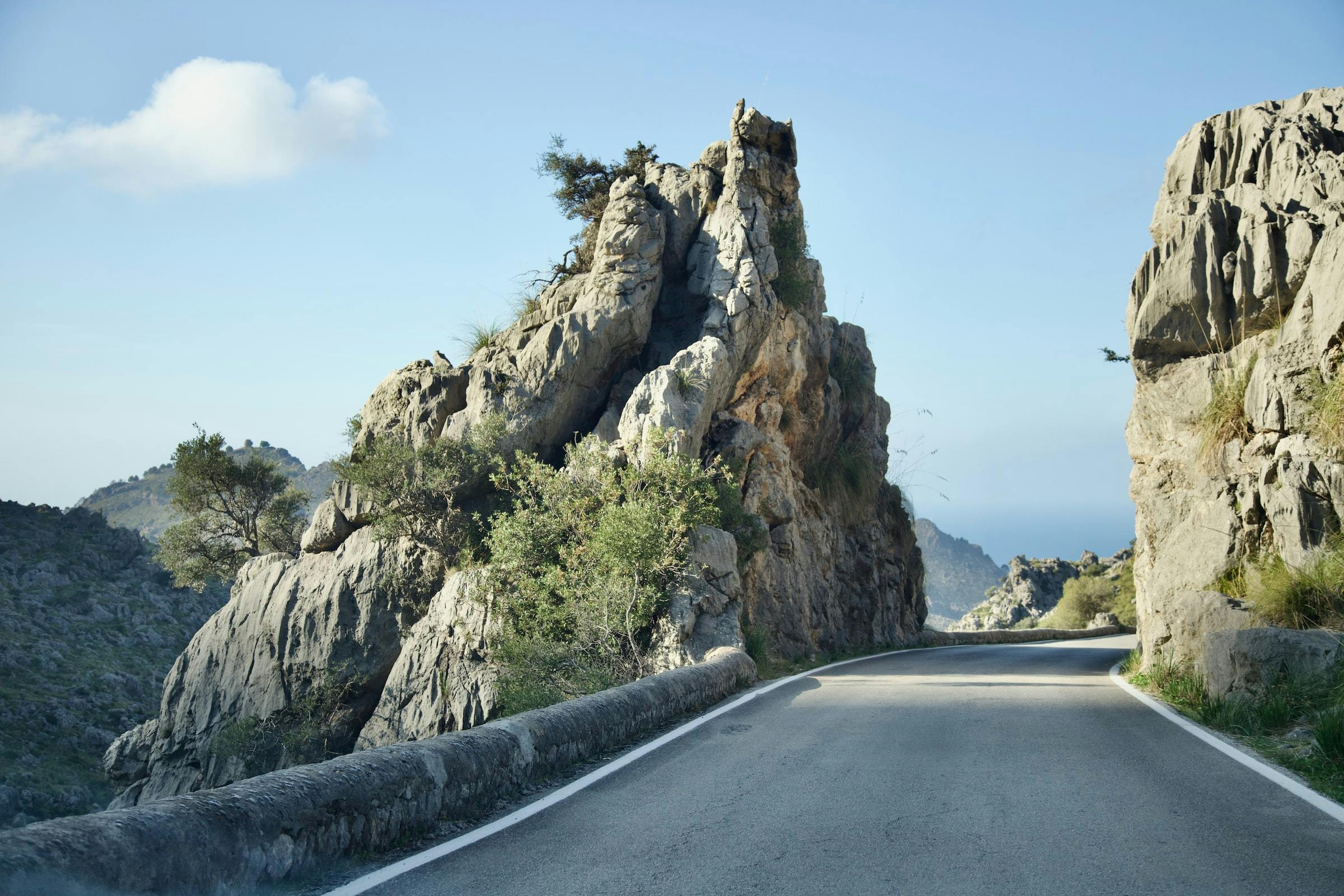 From Palma de Mallorca to Drach Caves
On the east of Palma de Mallorca, you can find the Drach Caves or Cuevas del Drach in the town of Porto Cristo. It's 1,200m long and up to 25m deep. It's also here that you can find Lake Martel, famously known as one of the largest underwater lakes worldwide. The caves were first explored in 1880, and it has been a famous tourist spot for Palma de Mallorca day trips after decades have passed.

Drach Caves is a famous attraction open for visitors from 10:00 AM to 5:00 PM on March 14 to October 31 and from 10:30 AM to 3:30 PM on November 1 to March 13. Guided tours last one hour, including exploring the caves, live concerts, and crossing Lake Martel by boat or on foot. Babies up to two years old are free of charge, while online tickets for children from three to 12 are $10 and adults for $17.

How to get to Drach Caves
Drive 70km east for about an hour to get to Drach Caves on the east coast from Palma. If you're going by public transport, take the 401 bus at Estació Intermodal and stop when you reach the location. This takes 30 minutes longer but is cheaper than driving or catching a taxi to the site.

From Palma de Mallorca to Santa Maria del Cami
Another easy day trip from Palma is the beautiful town of Santa María del Camí. It is nestled at the foot of the Serra de Tramuntana mountains at the center of the island, about fourteen kilometers from the city center. It's close to the bustling capital but has a small-town atmosphere. It gives a taste of the quiet countryside life but with city conveniences just within easy reach.

Most people visit Santa Maria del Cami as part of a wine-tasting experience or wine tour, as it's located in the Bennissalem area, the island's largest wine region. The town is nestled among vineyards and boasts several wineries, gorgeous terrain with breathtaking views, cycling and hiking trails, and delicious local wines. So if you're here for a quick day trip from Palma, stop by one of the restaurants or eateries for a delicious lunch paired with a glass of wine.

How to get to Santa Maria del Cami
If you don't plan to join a wine tour, driving to Santa Maria del Cami will only take twenty minutes to half an hour, depending on the traffic. Train services also run from Palma's Estació Intermodal to Santa Maria del Cami several times per hour. Such trains will connect you from the town to other important areas like Inca, Manacor, and Sa Pobla.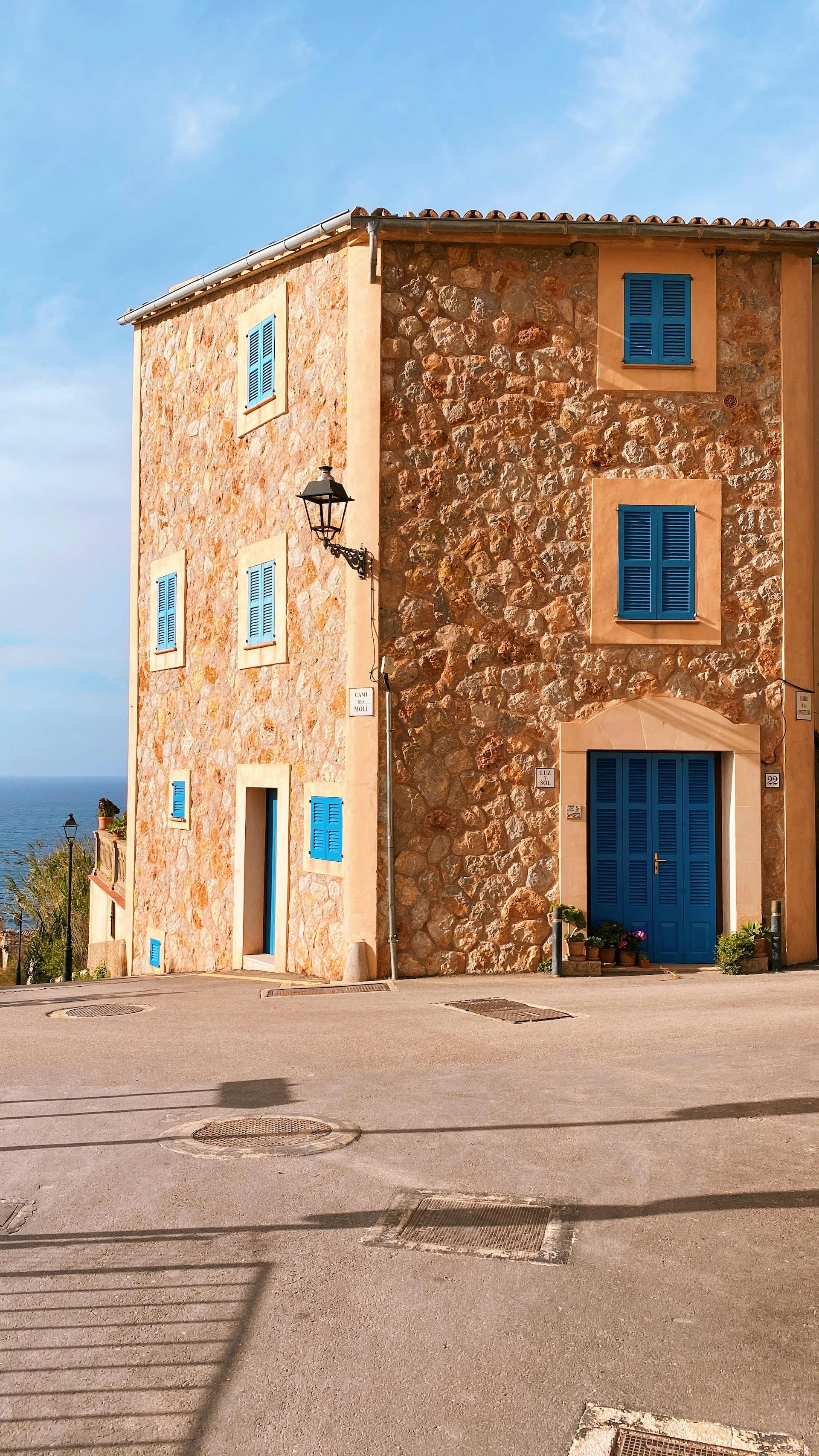 From Palma to Algaida
Situated southwest of the island's central area is an old country town called Algaida. It is about 16.3 miles (26.3 km) from Palma, with glorious mountains and flat countryside. It's a popular spot among active holidaymakers, curious travelers, and those who want to experience an authentic Mallorcan experience a short distance from the capital.

In the southern part of the town, you'll reach Santuari de Cura. It is one of the island's most renowned monasteries and sanctuaries. It is now a restaurant and hotel where you can watch the breathtaking sunrise over Palma bay or dine with a view. Other attractions at Algaida include a 1738 Moli d'en Xina mill and the Gordiola Glass Factory and Museum, one of Mallorca's oldest glass factories.

How to get to Algaida
Algaida is a short drive from Palma, so you can either rent a car to get there or rent a taxi. For public transportation, the best way to get there is by taking a bus, which takes about half an hour.

Enjoy Local Palma de Mallorca Day Trips!
While visiting Palma will fill your days with endless adventures, events, and activities, a day trip outside the city center is still worth considering. Palma de Mallorca makes an excellent base to see more of the island and delve deeper into the unique Balearic culture, tradition, and lifestyle. No matter what time of the year you visit, you'll never run out of things to enjoy beyond the island's capital.