Philadelphia Christmas Market: The Complete Guide
Published by:

Bounce
26 October, 2022
Philadelphia is a historic city; not only is it the first World Heritage City in the United States, but it is also its birthplace. This is where the Founding Fathers first formed the country and much of its history has been conserved, although that is not the only reason to visit the city. If you can, we suggest planning a vacation here in the wintertime, since that is when the Philadelphia holiday markets make an appearance!

Look for food trucks with hot beverages and delicious food. And stroll the markets looking for specialty fare like Belgian fries and flavorful hot cocoa. Of course, shopping for friends and family is at the top of the list too.

Just arriving at Philadelphia International Airport and ready to start shopping? These markets bring a new sense of joy and Christmas spirit to the city and are one of the best ways to celebrate the holidays.

A Christmas market is the best place for holiday shopping, so do yourself a favor and leave your suitcases with Bounce luggage storage in Philadelphia. Then grab a cup of mulled wine and start your vacation on the right foot!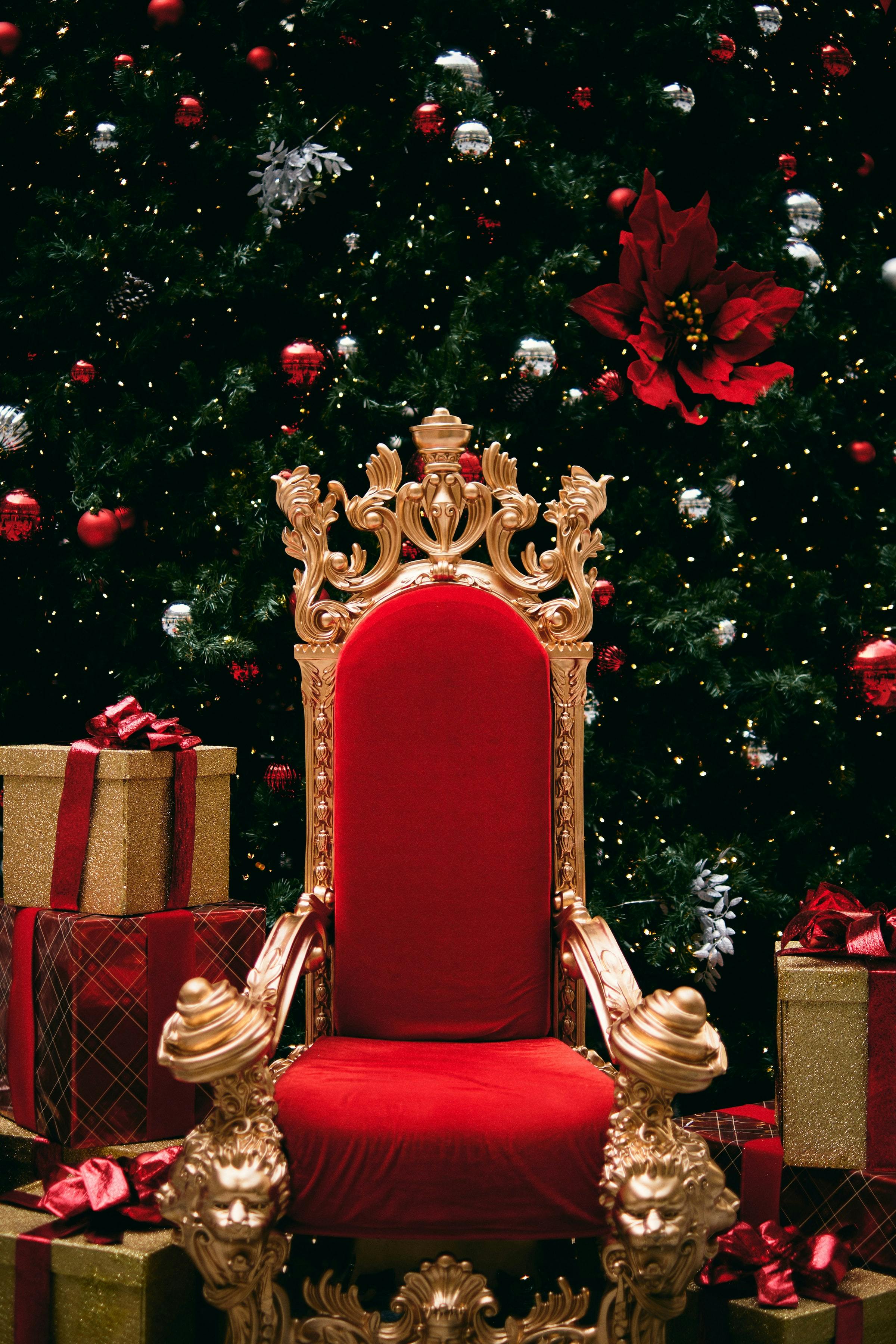 Christmas Village in Philadelphia
The highlight of Christmas time in this bustling city is the famous Christmas Village in Philadelphia that pops up at Love Park and the City Hall. The market is set up from Thanksgiving Day until Christmas Eve, giving you plenty of time to check it out and do some shopping while you are there. Hungry? Go buy something at the German-style food court! There is even live music played on some days.

An average of 100 wooden booths and tents get filled with friendly vendors and talented craftsmen that are ready to sell you their handmade crafts, toys, jewelry, Christmas ornaments and clothes. You can also buy food and drinks, like mulled wine or drafts, from the beer garden. To make the event even more memorable you can enjoy live entertainment as you shop! Look for a double-decker carousel and Ferris wheel on the City Hall side of the market, as well as a train and visits from Santa for the kids.

What to do near Christmas Village in Philadelphia
Although there is much to do in the market, you might want to check out some other attractions around the city. Thanks to its location in Center City Philadelphia, this Christmas village has lots of other interesting things nearby! Check out the architecture at the Masonic Temple or go skating at the Rothman Orthopaedics Ice Rink situated right next to the City Hall!

Made in Philadelphia Holiday Market
There is no shortage of things to find here when it comes to holiday shopping. In fact, this might be one of the best Christmas markets in the city for finding unique souvenirs and gifts! It is located close to the City Hall in Dilworth Park and stays open for a while, so you can stop by anytime between late November and New Year's Day.

The space gets dressed up for the occasion with bright Christmas lights and festive decorations. Additionally, you can find close to 40 stalls selling things made by local artists and small businesses from around the city. Keep an eye out for gifts and stocking stuffers like jewelry, clothing, fine art, tasty treats, clothing, ornaments, children's toys and more. Some of the local businesses that you might see include Philly Word Art, Pals Socks, Buddha Babe and many others.

What to do near Made in Philadelphia Holiday Market
The Made in Philadelphia Market can be visited at the same time as the Christmas Village in Philadelphia since they are right next to each other. If you want to do something else, we suggest checking out the Board Game Art Park which has some really cool sculptures.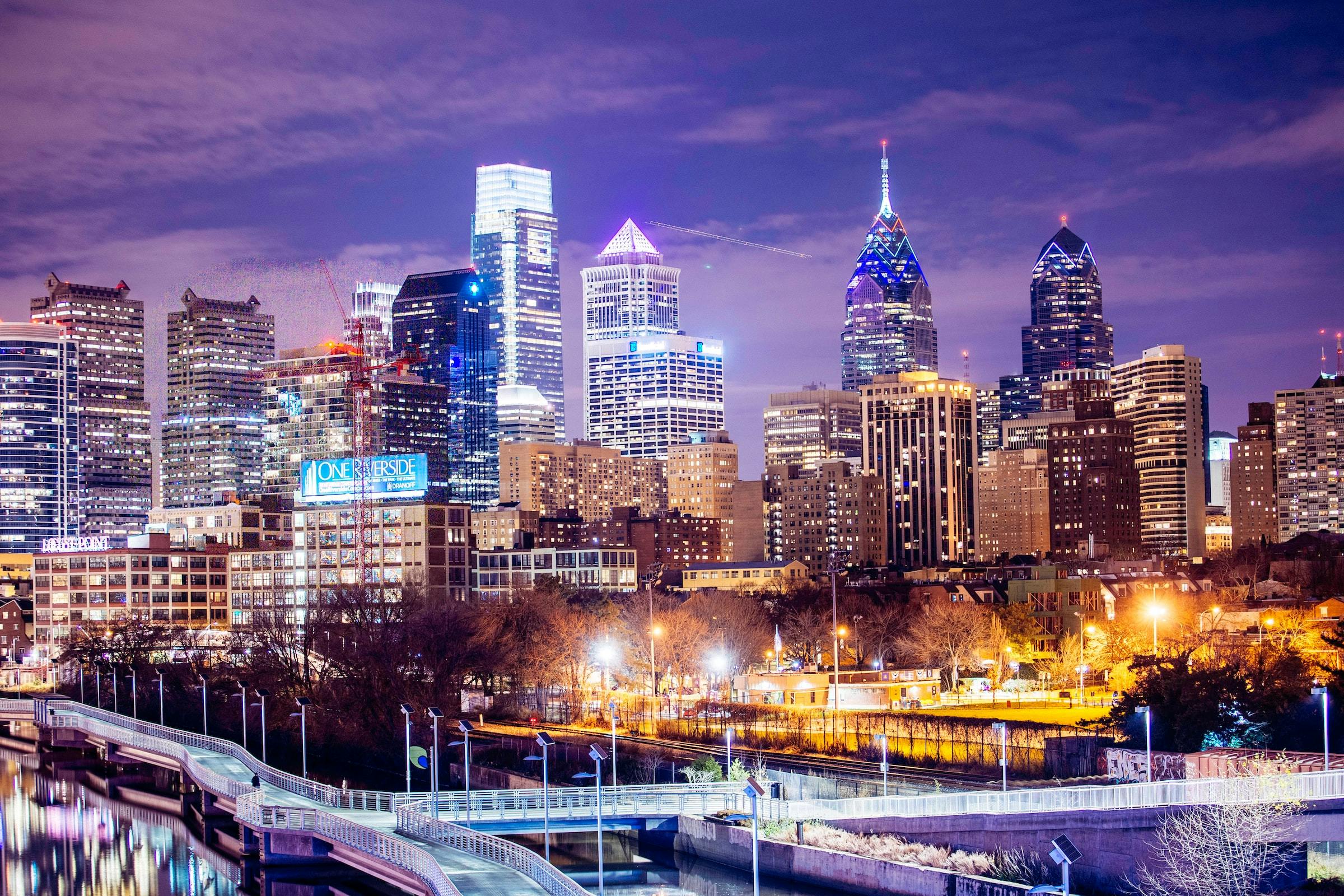 Philadelphia Punk Rock Flea Market
If you are looking for something with a unique style and personality, the Philadelphia Punk Rock Flea Market is where you should go. The market is only open for a few days at the end 0f either November or December at the 23rd Street Armory, check their website for more details. Don't miss your chance to see what the vendors have to offer in person!

Close to 100 vendors set up shop each day, and it can change daily so if you can you should try to visit more than once. Some of the things that you can find here include vintage clothing, music records, original artwork, handmade items and, of course, a treasure trove of old punk junk. You will have to pay an additional cost to get into the market; tickets are around $10 for the three days, or you can visit on Sunday afternoon for only $5. Children under the age of 12 are welcome to join for free.

What to do near Philadelphia Punk Rock Flea Market
Interested in forensic science? You might want to check out The Mütter Museum at The College of Physicians of Philadelphia to see all kinds of cool anatomical specimens.

Holiday Pop Up Market in Northern Liberties
Even Northern Liberties has its own market with pop up shops, although it will only be around for the first two weekends in December. They have recently renovated into a new indoor space at the North Bowl giving you access to even more potential gifts and keeping you warm as you shop. Consider doing your Christmas shopping here this holiday season!

Around 50 vendors will be visiting the market and setting up their shops for you to browse. Cards, notebooks, jewelry and vegan soaps are some of the things that you might see, and there are some festive events going on as well. Bring the kids to write a letter to Santa with a self-addressed envelope so you can get a response! Ornament-making workshops and meet-ups with Krampus are some of the other activities that they offer, making it a fun space for the whole family.

What to do near Holiday Pop Up Market in Northern Liberties
The fun doesn't have to stop after you've finished up at the market. Consider grabbing a couple of drinks and seeing if there are any performances happening at Ortlieb's, a live music venue with a really cool atmosphere.

Take a Stroll Around the Christmas Markets in Philadelphia, PA
This old city becomes lively and awake during the holiday season with festive decorations and exciting events. There are some great shopping opportunities so you can find lots of gifts to put under the Christmas tree if you shop in Philly this year.

Most of the markets and festivities start to pop up in mid November or early December, and a few of them only happen for a few days each year. Take a look at all of the Christmas markets in Philadelphia and start planning your trip now!

Now you are ready to enjoy the Christmas Markets in Philadelphia. For more things to do in Philadelphia, check out these other guides.

Wine Tasting in Philadelphia: 8 Places You Have to Try

What to Eat in Philadelphia: 11 Treats You Should Not Miss