Layover in Salt Lake City – the ultimate guide 2023
Published by:

Bounce
10 May, 2023
Salt Lake City Airport serves over 26 million passengers per year, making it a major regional and international hub. Flights stop here from across the US and around the world, so if you're traveling through the region, it's quite possible you'll find yourself making a stopover here.

This large airport has all the usual amenities you'd expect from a facility of its size, so you could spend your Salt Lake City layover shopping the stores or dining in one of the airport's many restaurants. However, the airport is only four miles from downtown Salt Lake City, so it's tempting to try and see some of Utah's capital while you're there.

The airport is connected to the city by the Green Line of TRAX light rail, making it very easy to reach the city even on a short layover. Despite the short distance, it takes around 40 minutes to reach downtown. If you're in a rush, you could take a taxi to make the same journey in around 15 minutes.

However you choose to reach the city, you'll find traveling much easier if you leave your bags behind at a Salt Lake City luggage storage. Traveling light will make it easier to get around and let you see more of the city.

6 hour layover in Salt Lake City
If you take the Green Line into the city, you can get off at Temple Square Station to see Salt Lake City's most famous landmark. This historic location is the headquarters of the Church of Jesus Christ of Latter-day Saints, also known as the Mormons. It was this religious group that founded the city in 1847, and they remain a powerful force in Salt Lake City to this day.

Temple Square is very much the heart of the city, and you don't need to be a Mormon to find it a fascinating place to explore. Along with the temple itself, Temple Square holds a conference center, the Joseph Smith Memorial Building, and the world's largest family history library and genealogy research center. You could easily spend hours touring the temple itself and the other buildings connected to it, nicely filling up a Salt Lake City Airport layover.

Take the Green Line to Temple Square Station.
Explore the Mormon Temple, the Family History Library, and the other institutions in the heart of the city.
This historic district is the heart of Salt Lake City.
8 hour layover in Salt Lake City
With an eight-hour layover before your next connection, you could easily spend the additional time exploring Temple Square. But if you'd rather see something else, a short walk from Temple Square, you'll find the Utah Museum of Contemporary Art. This facility hosts an impressive collection of modern art, from famous artists to lesser-known local practitioners. And the exhibits are constantly rotating so there's always something new to see. You could easily spend a couple of hours here and come away with some new favorite artists. Plus, the museum is free, though there is a five dollar suggested donation. Note that large bags are not allowed, so you should leave them behind at a Salt Lake City luggage storage before you visit.

Take a short walk to Utah Museum of Contemporary Art.
See work by famous and lesser-known artists, both local and international.
Come away with some new favorite artists.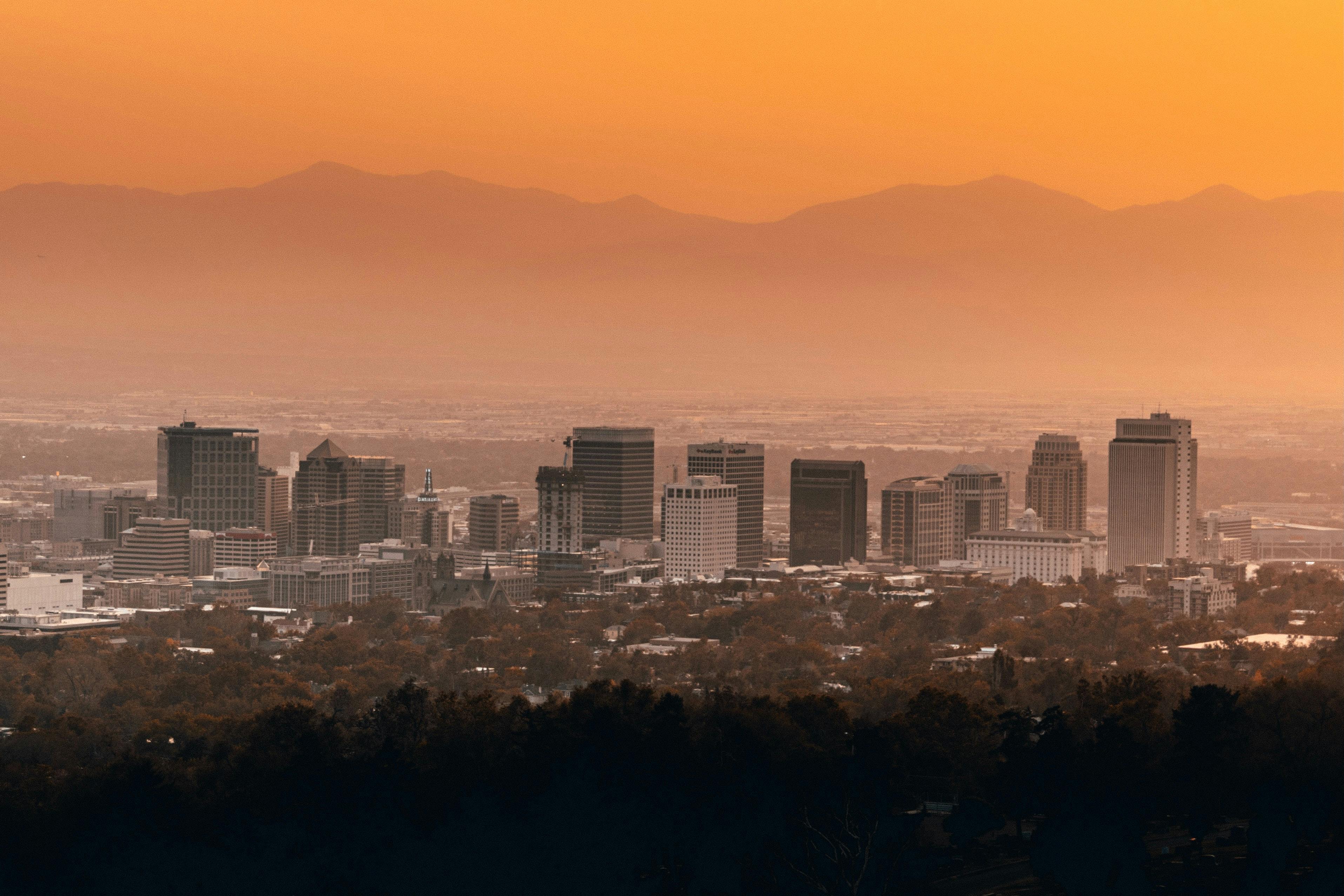 10 hour layover in Salt Lake City
If you have a little more time to spend on your layover, you could spend it at Brigham Young Historic Park. Just a short walk away from Temple Square, this green space provides a peaceful place to wander and get some fresh air. The park is dedicated to Mormon leader Brigham Young who served as territorial governor in the 19th century. As well as being of historic importance, the park often hosts summer concerts, making it a great place to relax before heading back to the airport to catch your next flight.

Take a short walk to Brigham Young Historic Park.
Get some fresh air on the walking trails and enjoy the well-tended lawns.
There are often concerts here in the summer, making it a great place to spend a couple of hours on your layover.
12 hour layover in Salt Lake City
If you have a couple of extra hours to spend in Salt Lake City, why not take a voyage out of this world? The Clark Planetarium is close to the downtown core and offers the opportunity to learn more about space exploration and the mysteries of the cosmos. The planetarium uses interactive exhibits to educate visitors about space exploration, and also contains an IMAX theater and laser show. It's a great place for families to visit, and people of any age are sure to learn something while spending an hour or two at this attraction.

Visit Clark Planetarium to learn more about the universe.
Enjoy interactive exhibits and an IMAX theater that will explain the mysteries of space.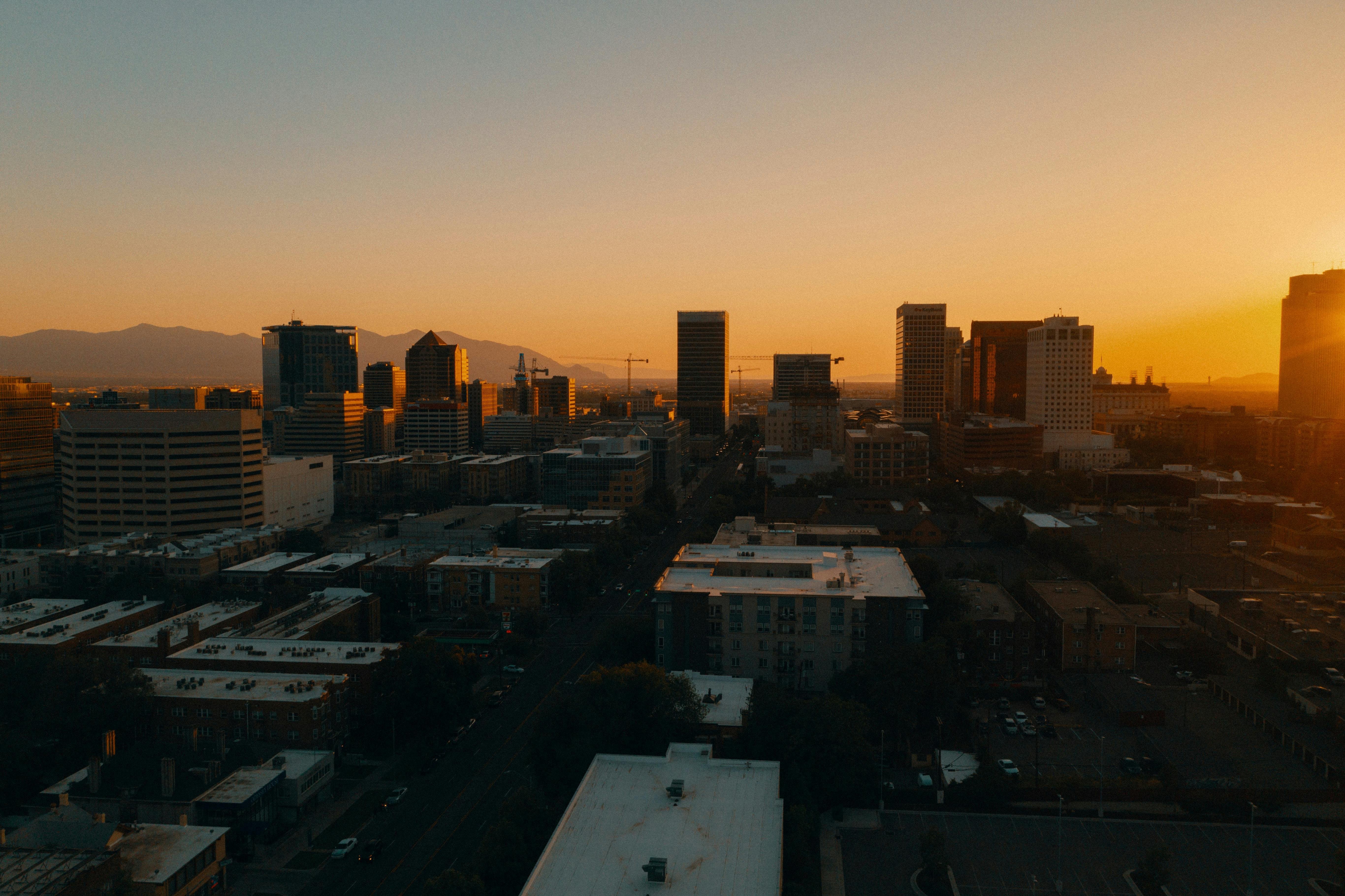 24 hour layover in Salt Lake City
An overnight layover in Salt Lake City lets you really see what Utah's capital has to offer. Thanks to the Mormon influence, Salt Lake City is not usually known for its nightlife. However, this is misleading. The town has plenty of bars, restaurants, and clubs where you can dance the night away. As the capital of the state, Salt Lake City is home to some of Utah's best restaurants, and also has some of the state's top cultural institutions, such as the Utah Symphony.

With a little longer to spend in the city, you can visit the natural wonder that shares its name. The Great Salt Lake is the largest saltwater lake in the Western Hemisphere. The lake has numerous beaches were you can swim and enjoy the buoyancy of the salty water, and there are tons of hiking trails around the lake for you to explore. It's also a great place for nature photography thanks to the contrast between the vast expanse of water and the arid climate all around.

The Great Lake lies around ½ hour outside of Salt Lake City.
Swim in the salty water, relax on the beach, or enjoy the hiking trails and parks around the shores of the lake.
Don't forget to bring your camera.