Wine Tasting in Seville: 11 Places You Have to Try
Published by:

Bounce
16 August, 2022
For countless reasons, Seville is one of the true gems of Southern Spain. Between the friendly local population, the magnificent historical landmarks, cultural importance, and food, there are so many things that draw visitors to the capital of Andalusia. And before you embark on a sightseeing adventure, drop your bags off at a Bounce luggage storage in Seville to avoid dragging your suitcase around this charming (and wine-filled) city.

One of the most prominent features of Seville has to be the wine scene. Seville is situated near legendary sherry-making regions like Jerez De La Frontera, which is the perfect destination for a day trip. The city itself is teeming with charming wine bars and restaurants serving deep wine lists that celebrate grapes from all over the world. Being a city on the Iberian Peninsula, there are also numerous tapas bars all over Seville serving wonderful small bites alongside Spanish wines. 

Needless to say, tasting wine is a huge part of Spanish culture, and Seville happens to be one of the best places in the world to do it. While clubbing is popular, the nightlife in Seville for most locals consists of sitting outside with a group of friends, eating tapas or charcuterie, and sipping on some sherry or a comforting red wine. Many tourists find themselves on walking tours that either begin or end at a town square, and so popping into a wine bar to rest their feet and enjoy wine is a common ritual when staying in Seville. However you prefer to track down a glass (or two) of wine, this city is the perfect place to do so. Here are the best wine bars, tours, vineyards, and restaurants for tasting wine in Seville: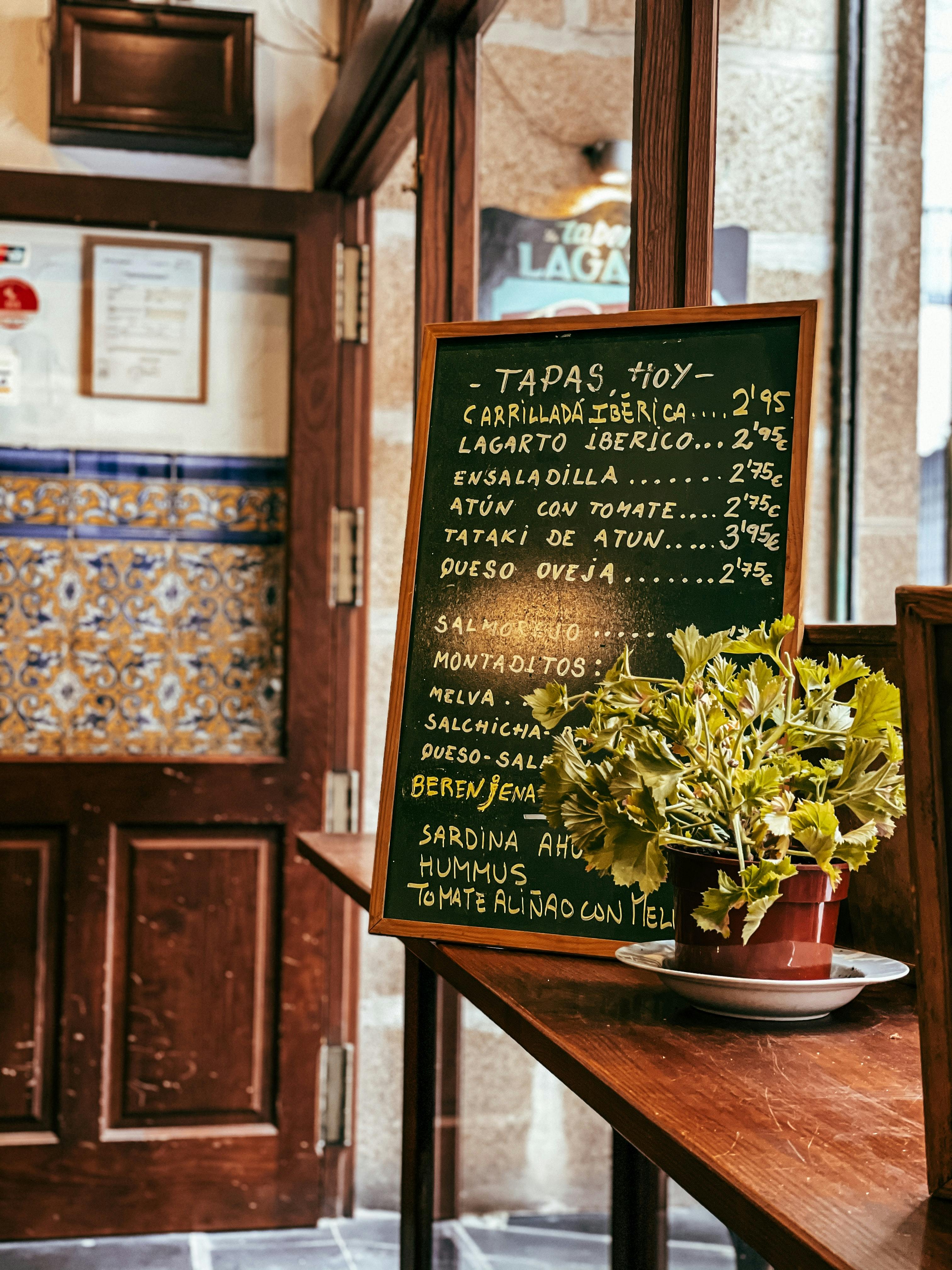 La Antigua Abacería
Just about any local, or any wine snob that's traveled through Seville, will point you in the direction of La Antigua Abacería when you ask them where to grab a glass of wine. No, this is not an airy wine bar with elegant decor, nor is it a lush vineyard where you can see the grape vines. In truth, La Antigua Abacería is a local deli. There are tins of sardines on the shelves and more than one leg of jamón hanging behind the counter. The employees wear aprons and wield a cleaver as often as they use a corkscrew. 

Despite its lack of elegance, this deli is truly one of the most important wine destinations in Seville. For one, their shelves are stocked with the best of the best when it comes to Spanish wines, especially sherry from nearby Jerez de la Frontera and other regional favorites like Catalonian red wine. They also serve some of the best charcuterie in Seville, which is expertly paired with the wines you select. You can drink on their patio or take a bottle home with a selection of cured meats. Either way, the charm of La Antigua Abacería is undeniable. It's a callback to the past and should be the blueprint for every modern wine bar. When a deli is this beloved amongst wine snobs, you know you're in for a treat. 

Address: Calle Pureza, 12, Local 1 Y 2, 41010 Sevilla, Spain

La Azotea Vinos & Tapas 
Located near Maria Luisa Park, La Azotea is one of the best tapas bars in Seville, and a big part of its appeal is the superb wine selection. Not only are they serving the best shareable bites in the neighborhood, but their knowledgeable staff brings out the deep cuts for their encyclopedic wine menu. The company was founded by a sommelier from California, and a chef that specializes in the regional food that makes Seville a world-class culinary city. All of these factors have made this a must-hit spot-on wine or tapas walking tours. 

The spacious bar has a clean, modern design that brings in a fashionable crowd, but the atmosphere is always comfortable and friendly. There are dinner options like seafood, but this place is perfect for sitting with a group and sharing a few bottles of Spanish wine, some charcuterie, and delicious cheese. They have bottles you can take to go as well, and a knowledgeable staff that will help you navigate the wine list. 

Address: C. Mateos Gago, 8, 41004 Sevilla, Spain

Bodeguita Romero
Drinkers can not only enjoy some of the best views from Bodeguita Romero's outdoor terrace, but the most delicious Ibérico pork in all of Seville. This family-run wine bar and deli specializes in this regional delicacy, and they have recently expanded their wine offerings to become a go-to destination for local wine enthusiasts. Expect traditional tapas, with their legendary prongá, a toasted bun loaded with Ibérico pork. A glass of sherry or a robust red go perfectly with this heavenly pork sandwich, and it is a must-try dish for visiting foodies. 

Address: C. Harinas, 10, 41001 Sevilla, Spain

El Restaurante Cañabota
One of the best (we're talking Michelin recognition) seafood restaurants in central Palermo, Cañabota has a wine list of over 150 labels, and a massive selection of Spanish wine, sherry, and select ports from France and Italy. If you're planning food or wine walking tours, this spot should absolutely be on your list. The atmosphere is surprisingly social, with a lively weekend crowd and an open-view kitchen where you can see the chef at work creating upscale takes on traditional Spanish cuisines. Conveniently located near the Calle Trejano and Las Setas de Seville luggage storage locations, this is the perfect spot to start a wine tour or bar crawl! 

Address: C. José Gestoso, 19, 41003 Sevilla, Spain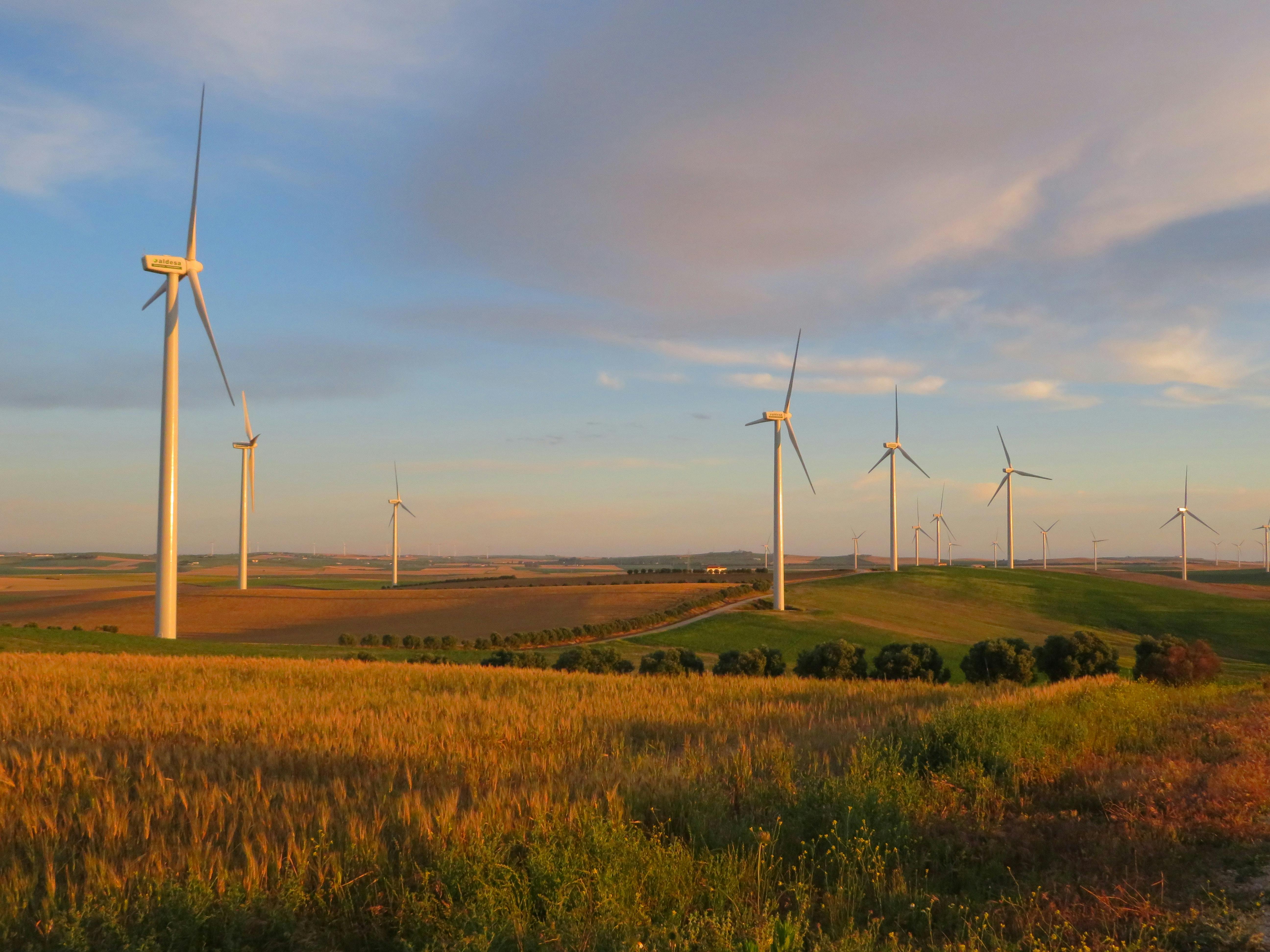 Casa Morales
This is your prototypical Seville wine bar. It's small. It serves a seemingly endless variety of sherry. Seating is slightly limited. Tapas is out of this world. Casa Morales not only meets these criteria, but it has also perfected all of these traits, which explains the bar's place as a beloved "must-visit" spot on every local's list. The tavern is lined with racks of bottles on either side, and there is plenty of seating at small tables. The friendly staff is busy chatting with locals and helping novices navigate their intense selection of Spanish wines and sherry. Perhaps most importantly, they serve one of the best pringá, the beloved Seville staple consisting of steaming and crispy Íberico jamon on a toasted roll. It pairs perfectly with wine, and is an Andalusian delight you simply cannot pass up during your stay in Seville. 

Address: C. García de Vinuesa, 11, 41001 Sevilla, Spain

Casa Moreno
Some of the most vital fixtures in the Seville city centre have to be the local Abacerías. These traditional corner side stores (usually family-run, which only adds to the charm) function both as a deli and a bar. There will be a counter surrounded by enticing legs of Jamon, a selection of cheese, cured meats, tins of fish, and jars of olives. Essentially, an Abacería is a great charcuterie plate waiting to happen, and visiting one for a snack and glass of wine is a classic experience when visiting Seville.

Casa Moreno is the quintessential Abacería, and it especially excels at the wine bar portion. They have an incredible wine menu, with high-quality options for ordering by the glass. For taking a bottle home, their staff will help you make the right selection, and point you in the right direction for putting together an epic charcuterie board for a picnic. 

Address: C. Gamazo, 7, 41001 Sevilla, Spain

Flor de Sal 
This stylish wine bar is beloved by local wine enthusiasts for its weekly wine tastings. The schedule can vary a bit, but every week the expert staff of Flor de Sal hosts a group of regulars to explore specific wine regions or styles. The bar will sometimes welcome in the vintners or other experts to walk guests through the process and intricacies of making beloved styles like sherry and Andalusian red wines. Certainly check the bar's website and social media for programming updates. Flor de Sal also functions as one of the best tapas bars in Seville, so it's the perfect place to stop on a walking tour or wine tasting! 

Address: Calle Espinosa y Cárcel, 10, 41005 Sevilla, Spain

Go on a Wine Tour or Sherry Tasting of the Jerez de la Frontera Region 
Located less than an hour outside of Palermo city centre, one of the most legendary winemaking regions in the world is right at your fingertips for a day trip. Sherry is the most famous export of Andalusia, especially from the Jerez de la Frontera area. Whether you're renting a car or taking the train out to the countryside, this is a worthwhile stop to explore how Spanish sherry is made. The gorgeous city of Jerez is worth the short drive alone, but finding a vineyard or booking a private tour will help you explore the scenery and learn how sherry is made and exported all over the world. Taking a guided tour or joining in on a tasting session with an expert will provide additional insight into what the locals are like.

Perhaps the best spot to hit in Jerez de la Frontera is Bodegas Lustau, which is well over a century old. There are also wine tours, walking tours, and private yours you can take which will help you navigate this small but vital city. If you're planning on staying for a day or two, head to Puerto de Santa María or Sanlúcar de Barrameda to do a deep dive into the wine culture and cuisine of Andalusia.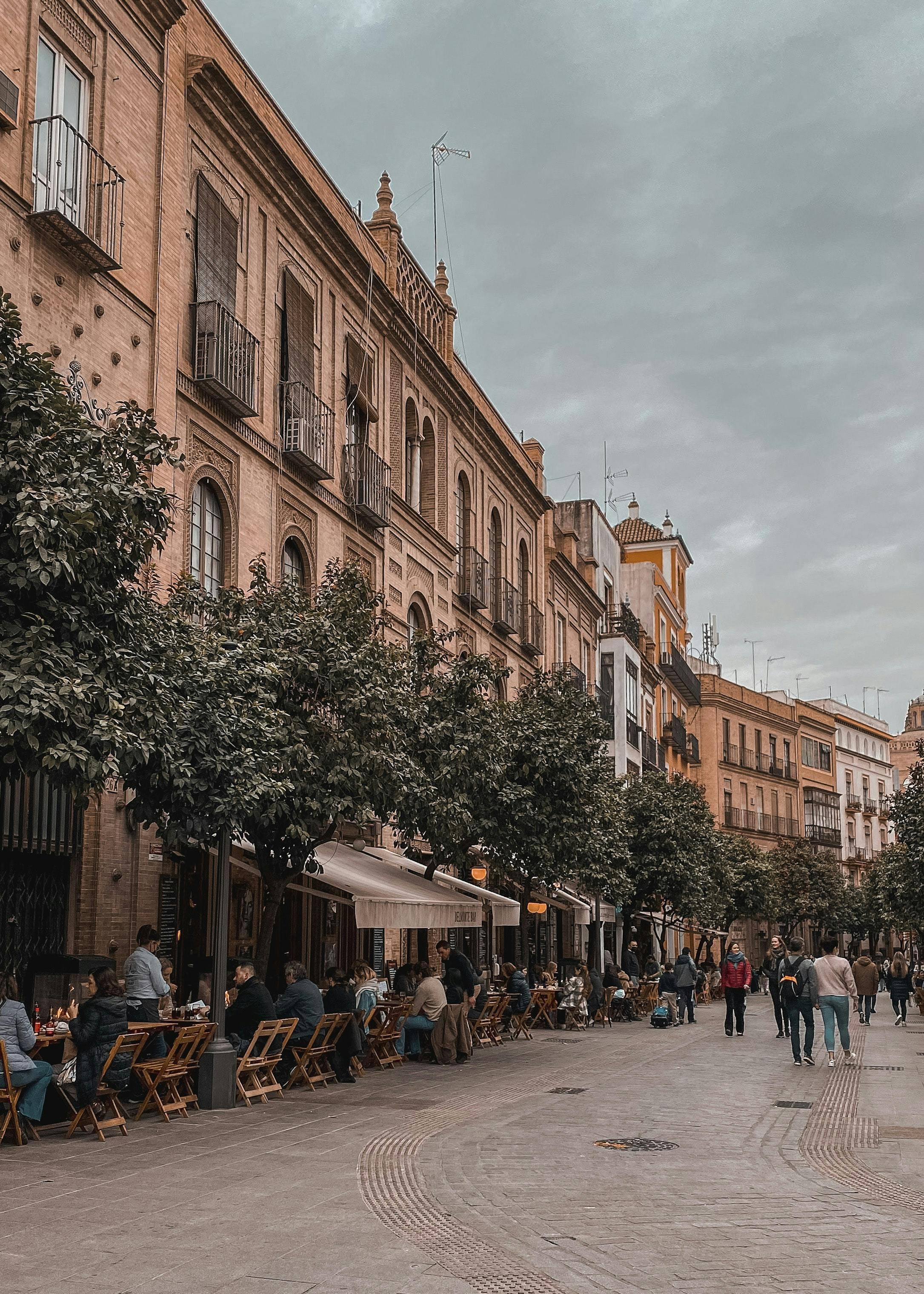 El Rinconcillo
One of Seville's oldest restaurants still in operation, El Rinconcillo can be traced back to the 17th century. The subterranean dining room has a formal appearance with varnished wood, faded tile, and timeless decor. The menu is traditional as well, with a large list of regional sherry along with an encyclopedia of vintage reds and whites. The food served is traditional Andalusian favorites with plenty of seafood options. The main draw has to be the historic decor of the bar and restaurant, but El Rinconcillo does a fantastic job of not feeling tourist-driven or gimmicky. 

Address: C. Gerona, 40, 41003 Sevilla, Spain

Taberna Álvaro Peregil 
While it's not exactly a hole-in-the-wall, this small wine bar thankfully gets in the shuffle in the tourist-swamped Calle Mateos Gagos. Luckily for locals and well-informed travelers, Taberna Álvaro Peregil provides a no-frills respite from the bustling neighborhood in central Seville. For starters, don't expect a large table with reclining furniture in this small tavern, there's not even seating at the bar. When locals and wine enthusiasts fill this place up, it's a standing-room-only situation. This might not be for everyone, but if you want a truly unique and authentic experience in Seville, this is your spot. 

They serve all the best Andalusian offerings, especially sherry and robust reds, but Taberna Álvaro also has a few of its own specialties. Their fortified wine menu is their claim to fame, with a number of boozy creations that showcase the best fruit flavors of the region. The orange wine is especially popular with the locals, who are admittedly rather territorial about Taberna Álvaro Peregil. Even though it's located near the prime tourist areas, they feel that this is their place, so they pack in like sardines to sip on fizzy glasses of beer, sparkling sherry, or fortified wine. This is a social and pleasant place, so they won't bite!

Address: C. Mateos Gago, 22, 41004 Sevilla, Spain

Vinería San Telmo
Located in Santa Cruz near the Royal Alcazar luggage storage location, this is a favorite among locals in Seville. This family-run restaurant has become one of the darlings of Seville's culinary scene, even gaining national attention. Not that you can tell walking into the place; Vinería Sam Telmo has stayed true to itself after becoming wildly popular. 

Their wine list is incredible, especially their massive menu of sherry from Jerez de la Frontera and other regional favorites from southern Spain and Andalusia. They have a knowledgeable staff that will help you find the right bottle, but there are also selections by the glass. The food is also incredible, with a focus on traditional Spanish cuisine and seafood. 

Address: Paseo de Catalina de Ribera, 4, 41004 Sevilla, Spain

Conclusion
Whether you're popping in for three days in Seville or enjoying an extended stay in the Andalusian capital, you'll have plenty of interesting places to sample Spanish wines in this beautiful city. There are world-class wine bars all over Seville, as well as the Jerez de la Frontera region to experience the finest sherry in the world. Regardless of how you choose to take your wine journey in Seville, drop the bags at a Bounce luggage storage location so you can get the most out of your trip!