Stockholm On a Rainy Day: 10 Things To Do
Published by:

Bounce
19 September, 2022
Whether you're a seasoned traveler or heading out of town for the first time, Stockholm is one of the best cities to visit in the Nordic Region. It may not be as famous as Europe's other big stars, but this gorgeous Swedish capital has so much to offer you won't find anywhere else. From its charming Old Town, Gamla Stan, to the medieval alleys, castles, and museums, there are many places to discover in this lovely city. It means your holiday can still be filled with learning and adventure even if you arrive in Stockholm on a rainy day.

You may be visiting Stockholm in the low season with fewer tourists and cheaper flights. But the weather around this time can be unforgivingly cold, dark, and rainy. For those traveling at the peak of summer, you can still get unlucky and find yourself stuck on a rainy day in Stockholm.

The city has its fair share of rainy days, but with this guide, you don't have to worry about bad weather. You're guaranteed to find an array of indoor activities to cheer up and keep everyone entertained. So, bring your umbrella, leave your bags with safe, secure, and dry luggage storage in Stockholm, and explore the city without worry.

Tour the Royal Palace
One of Europe's largest palaces, the Royal Palace, is a magnificent sight in Stockholm, Sweden. It was built in the Baroque style and formed as the Roman palace, featuring over 600 rooms across eleven floors. It is the official residence of the Swedish Monarchy and serves as the royal workplace and historical monument open for visitors year-round.

You'll have to spend a few hours in the Royal Palace because it contains a lot of fascinating gems you should explore. These include the Tre Kronor Palace Ruins, the Royal Apartments, the Treasury, Gustav III's Museum of Antiquities, and many more. It also houses the Armory, completed with royal armor and costumes.

While the Royal Palace is an astounding art piece in itself, The Royal Chapel is another artful splendor to admire. You'll marvel at its interior artworks and décor features completed by some of the world's most celebrated artists. It is open for visits in summer and throughout the year for events, like a weekly Sunday mass and concerts.

Step inside the Stockholm Cathedral
Nestled between the Royal Palace and Stortorget, which is the city's oldest square, Stockholm Cathedral is worth exploring no matter the weather condition. But if you're visiting Stockholm on a rainy day and have nowhere to go, take a tour of this medieval cathedral next to the Royal Castle. It is located in the Old Town and has witnessed several royal weddings and coronations in its over 750 years of history.

Stockholm Cathedral has been at the center of political and religious life in Sweden since the 1300s. Today, it houses many well-known artifacts, such as the Parhelion painting, the late medieval wooden sculpture Saint George and the Dragon, and many more.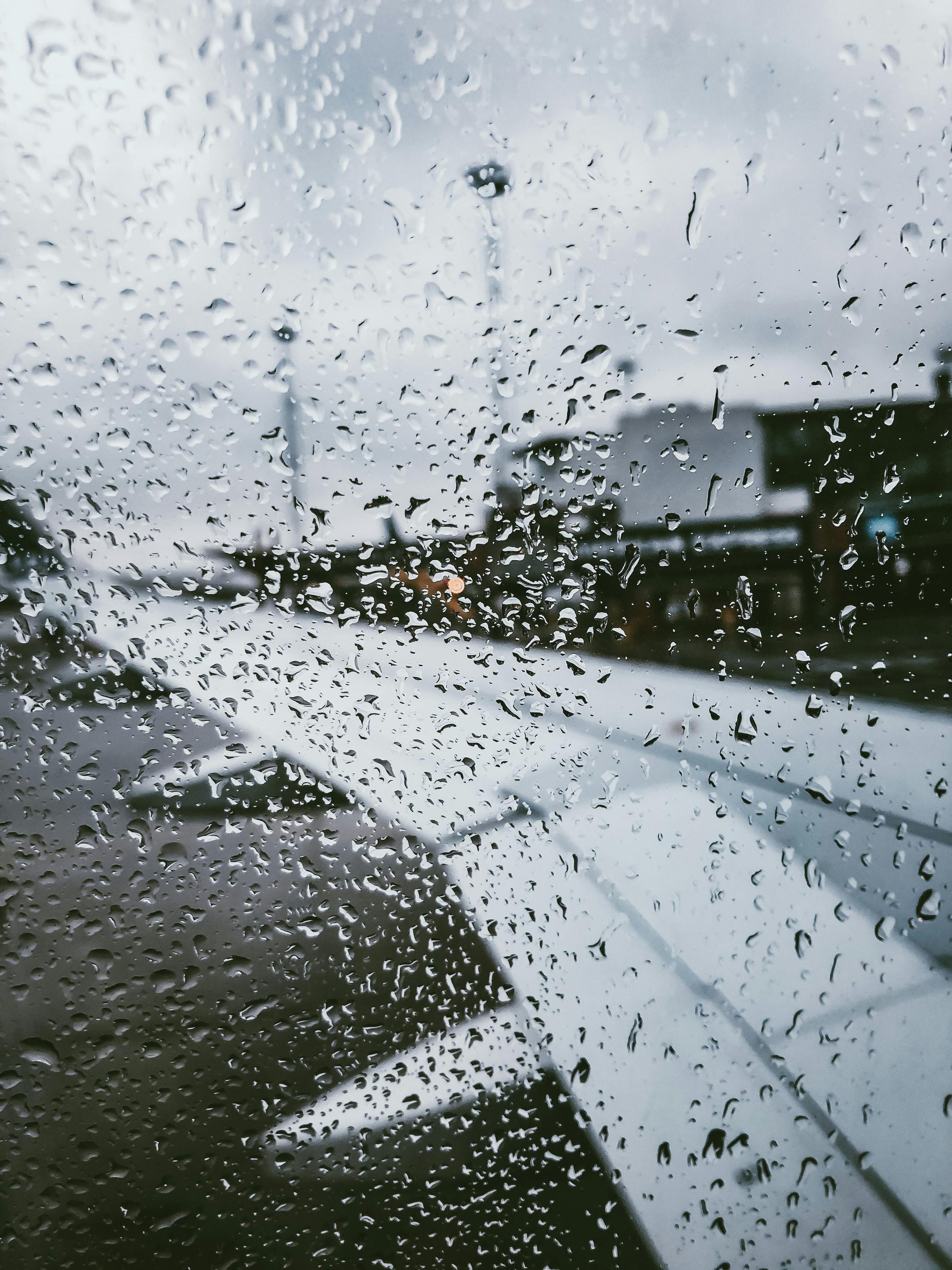 Visit Stockholm City Hall
Towering over the Kungsholmen island's waterfront, Stockholm City Hall (Stadshuset) is one of the city's most impressive historical landmarks. It was built from eight million bricks and topped by the three iconic golden crowns. But within its glorious façade are offices, assembly rooms, session halls, and spectacular works of art, each of which features awe-inspiring interiors.

The city hall is the venue for the Nobel Prize banquet held each year on December 10. Then the guests and the royalties dance in the Golden Hall, featuring gold mosaic tiles. It also hosts Culture Night in April and other special events and ceremonies throughout the year.

The Stockholm City Hall is only open to the public through a guided tour. Fortunately, there are daily tours you can go to in English and Swedish at certain hours. If you want to see the view from the tower, it is only open during late spring and early fall, from May to September.

See the Swedish National Museum of Science and Technology
A science centre is always a terrific place to spend your rainy day, especially for kids and families. When visiting Stockholm, stop by the Swedish National Museum of Science and Technology (Tekniska Museet). It is the country's largest technology museum, which plays a significant role in preserving the Swedish unique cultural heritage in relation to industrial and technological history.

The museum attracts around 350,000 visitors annually who visit its 10,000 square meters of galleries. It boasts an outstanding collection of over 50,000 artifacts and objects, hundreds of thousands of images, drawings, records, documents, and books.

Discover the ABBA Museum
As its name suggests, ABBA Museum is an homage to ABBA, one of the biggest bands in the world. This interactive exhibition museum opened in 2013. Besides its gallery of ABBA statues and mannequins, the ABBA Museum has regular events for fans of the band.

ABBA Museum is unique among other museums since its displays and exhibits are entirely dedicated to the band and their music. It displays original costumes, timeless records, and various memorabilia. You can even find a virtual reality experience that allows you to see the entire Stockholm archipelago. Furthermore, you can explore each member of the band from their childhood days until they became global superstars.

Inside the museum, there's an area reserved for temporary exhibitions. The themes for these exhibits are mostly music-related, especially that of ABBA. So whether you're a fan of ABBA or just enjoy music of the same genre, the ABBA Museum is a fantastic location to visit on a rainy day.

Explore the Swedish History Museum
From Tuesdays to Sundays, the Swedish History Museum can enrich your mind with the beauty of the country's history. Inside, you can hear the life stories, celebrations, power struggles, and victories of certain famous people.

With around 10 million historical objects, you can bet that your thirst for Sweden's historical knowledge will be quenched. And if you particularly have a fondness for the Vikings, you'll no doubt love viewing the Viking age treasures, relics, and more on displays, exhibits, attractions, and engaging activities.

The Swedish History Museum is a worthy place to visit on rainy days in Stockholm. It's where you can explore and learn about Norse mythology and examine the ageless sophistication of Medieval art. There's even a restaurant inside, so you won't have to worry about rushing through your tour. One thing to keep in mind is that, although the ticket is free, entering this Swedish Museum will require you to book your tickets in advance.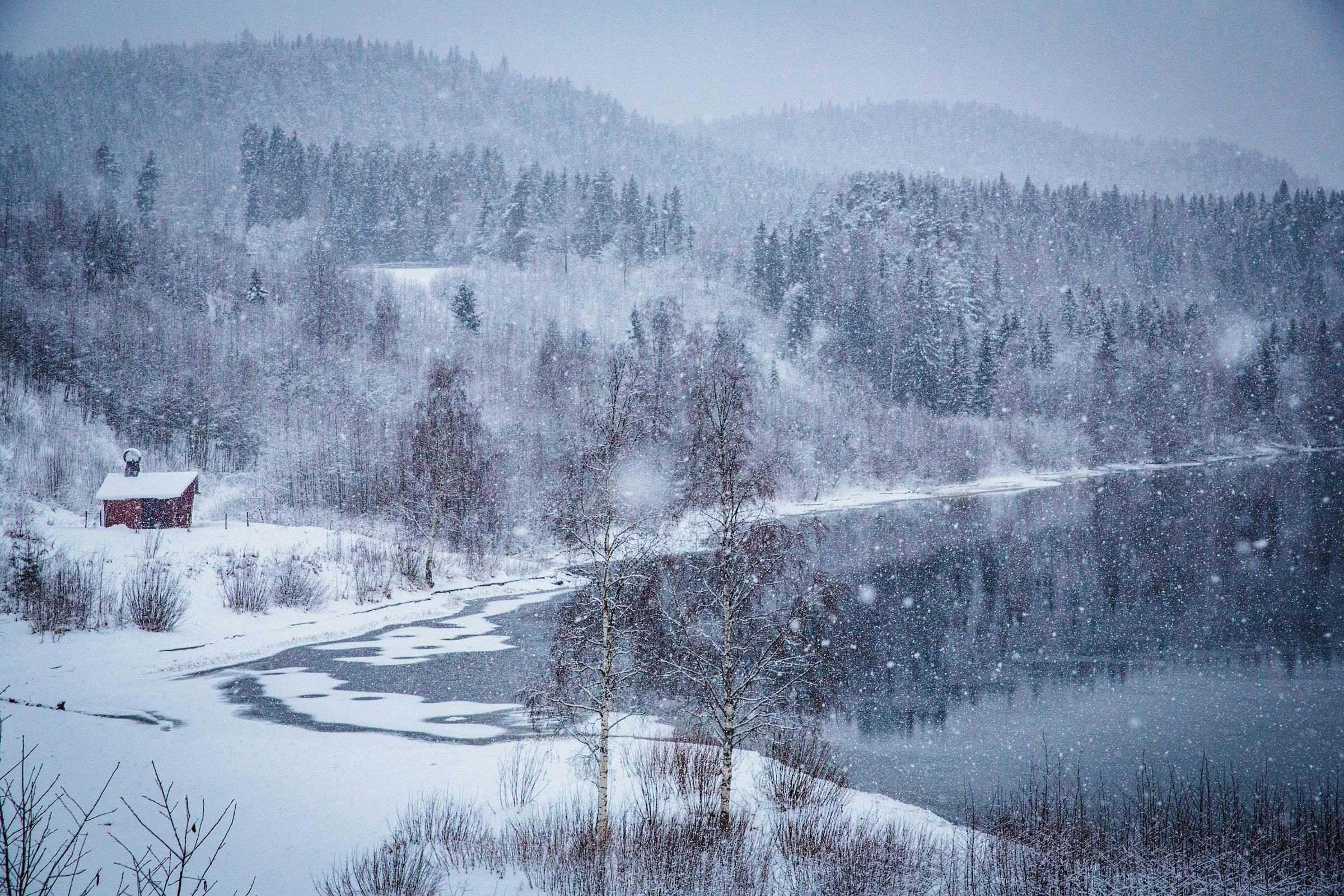 Learn about the Vikings at the Viking Museum
If discovering the Viking World at the Swedish History Museum isn't enough and you want to learn more about the Vikings' way of life, check out the Viking Museum. Gain insight into the Viking era and discover what the Viking age looked like through reconstructions, objects, and artifacts. Learn about their vicious conquests around the world, how they became infamous seafarers, and discover the toils of their daily life.

The Viking Museum will give you an unforgettable experience through guided tours and an adventure ride. Before you leave, stop at the museum shop and find unique pieces and handmade products, including accessories, design elements for your home, edible products, books, and beautiful souvenirs. And if you get tired and need to refuel, head to the restaurant Glöd where you can order quality Nordic food and beverages in a cozy setting.

See the Swedish Warship at the Vasa Museum
You'll find one of the most visited museums in Scandinavia and Sweden's leading cultural history museum in Stockholm. Located on the city's beautiful museum island of Djurgårde, Vasa Museum is a beloved cultural and historic facility in the Swedish capital. Of the island's 15 million visitors each year, 1.5 million of those go to this museum.

Its main attraction is the 17th-century Vasa battleship, which was salvaged in 1961. It sank in Stockholm harbor in 1628 and wasn't retrieved until 333 years later. Today, it serves as an art treasure where you'll find hundreds of carved sculptures. This 69-meter-long warship has been slowly and painstakingly restored for almost half a century. Now, it's fascinating to realize that over 98% of it is original after being at the bottom of the sea for hundreds of years.

The different exhibitions at the museum cover a range of topics, including its history and life on board. It allows you to explore the intriguing world of Vasa, which was built nearly four centuries ago. You can also watch a film about the Vasa in multiple languages, shop, and eat at the restaurant.

The Vasa Museum is open from May to September between 8:30 am and 6 pm. It means you have an entire day to admire the Vasa ship and its exhibitions. While adults need to purchase a ticket to enter, it offers free entry for children up to 18 years.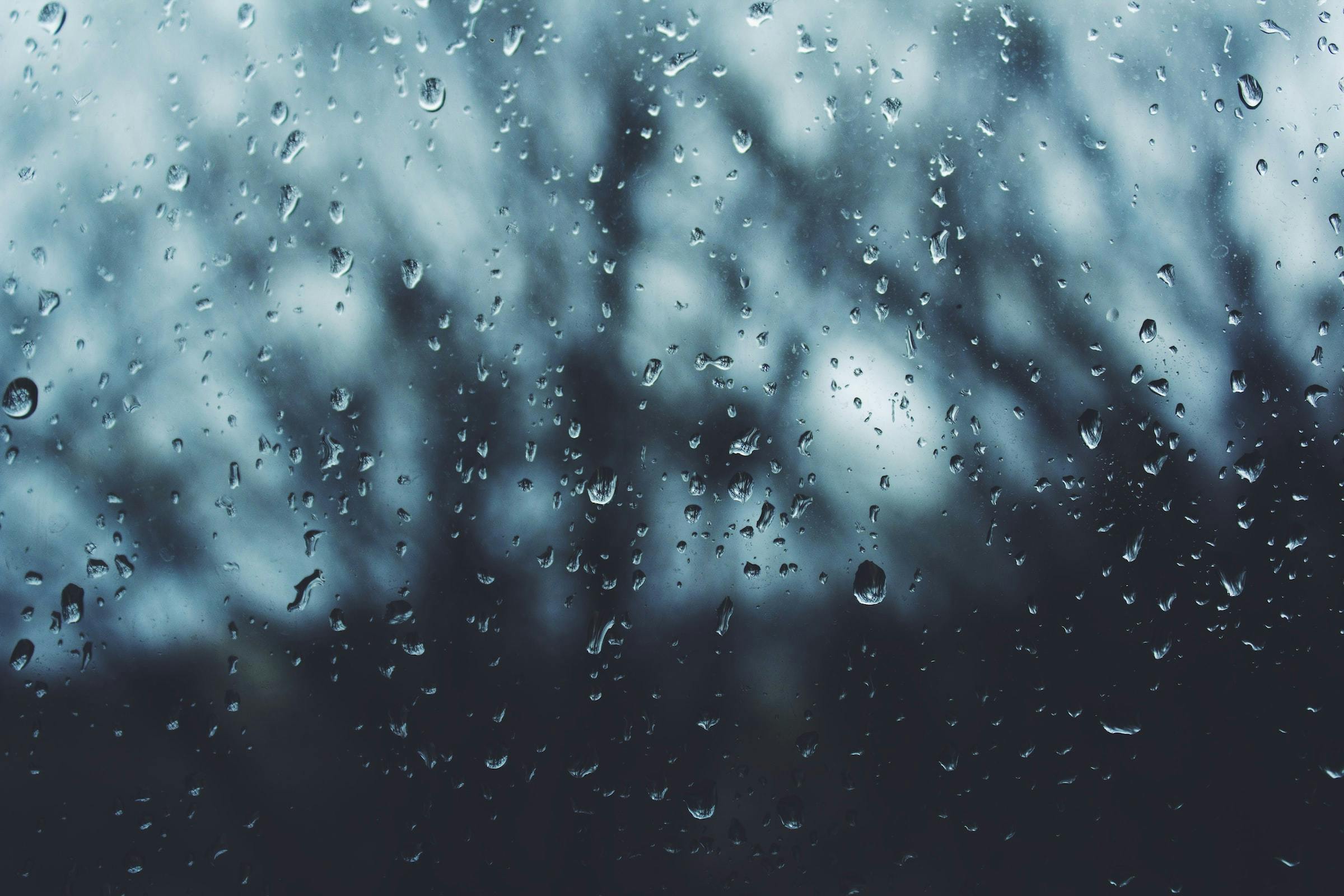 Go to the Cinema
What better way to spend rainy days in Stockholm than going to the cinema? It may not be on top of your to-do list when visiting a new place with lots of places to see and discover, but a wet day is always an excuse to see that movie you have been looking forward to. Luckily, Stockholm has plenty of movie theaters that will still give you a tourist experience no matter what movie genre you're watching.

If you're a fan of independent films, the arthouse cinema Indio is the right place to go. Formerly known as Bio Rio, Indio is currently one of the city's few remaining single-screen theaters dating back to the 1940s. It takes pride in its cozy and warm interior, creating a relaxing atmosphere where you can hang out and watch films, live operas, premiers, and independent movies.

But Bio Rio is more than just a cinema. Indo Kitchen serves lunch, dinner, and snacks, offering a comprehensive menu of delicious treats and your favorite local cuisine. It is known for its Filmfrukost or film breakfast, allowing you to relish a tasty brunch while watching a movie. And as a studio, it serves as a venue for events and a boutique production house for fun projects, like producing documentaries, movies, short films, and TV series.

Hit the Shops
Don't let the bad weather dampen your spirit. Instead of staying in your hotel room all day, grab your raincoat, put on your waterproof boots, and treat yourself to retail therapy. The good news is that the Swedish capital is brimming with unique boutiques, shops, independent designers, and a multitude of department stores. It's also home to Europe's top shopping spots, so no matter what you're hunting for, you're sure to find it here.

Your first stop can be Designtorget. Its compact stores are ideal for gift shopping, whether you're looking for decorative homeware, jewelry, or some postcards to send at home. When you shop here, expect to walk out of the store with a souvenir or a beautiful present for a loved one.

After your trip to the stores or the mall, take home some deli goods or local produce from Östermalms Saluhall. It is one of the world's notable dining and food venues, delivering high-quality ingredients from around the world. Since the 1880s, the food hall has been a staple of the city's shopping scene, offering an array of local jams, cheeses, bread, fish, and more.

Rainy Day in Stockholm
Anything can happen during your vacation, no matter how you carefully prepare and organize your itinerary. Often, the unpredictable weather is the one to blame when things don't go according to your plans. While it's easy for the bad weather to ruin your vacation, it isn't the case in Sweden's capital.

With lots of museums, art galleries, palaces, restaurants, cafes, and other indoor activities, you don't have to stress about the weather conditions and dread a wet day. You can't escape the rain or the chilling mist, but you can always embrace the cold to make the most of your trip.

Looking for even more things to do in Stockholm on a rainy day? Check out these other guides:

Best Brunch In Stockholm: The Definitive Guide
Everything You Need To Know About Shopping In Stockholm
The Best Museums In Stockholm