Valencia Visitor Guide 2023: Everything you need to know
Published by:

Bounce
10 January, 2023
Located on Spain's southeastern coast, Valencia is a city blessed with many of the things that attract tourists from around the world. Abundant sunshine. Ancient culture. Incredible cuisine. And of course, the warm waters of the Mediterranean Sea make for the perfect playground in this warm climate. As a result, it's no wonder that Spain's third-largest city gets plenty of tourists throughout the year.

History buffs will love Valencia's ancient buildings and historic center. Fans of culture will fall in love with the many bars and cafes in El Carmen. And families will appreciate some of the more modern attractions that can keep kids entertained. Valencia really does have something to offer everyone. Drop off your bags at a Valencia luggage locker and enjoy your vacation to the fullest.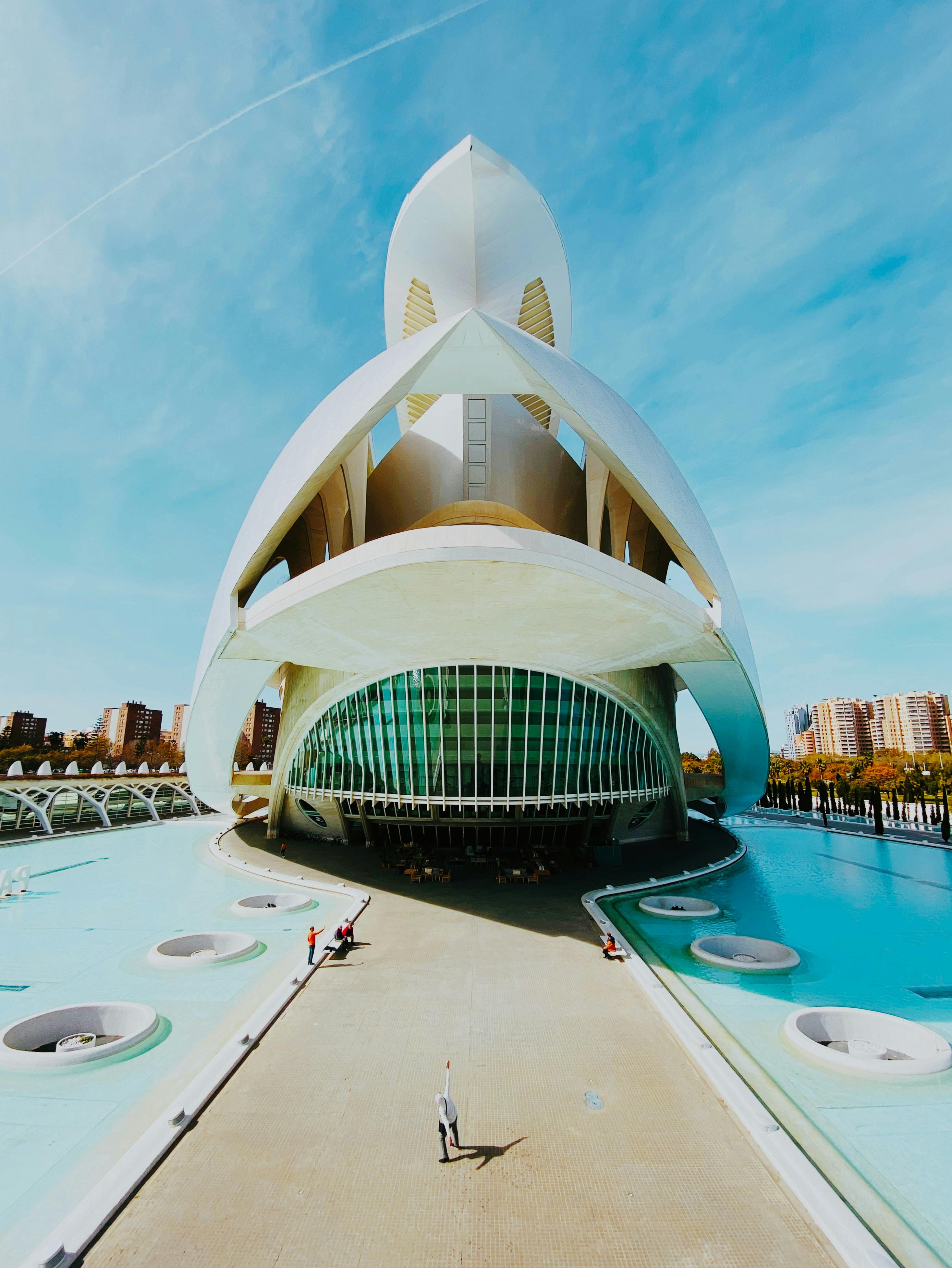 9 Best Things to do in Valencia
Now the third-largest city in Spain, Valencia has an illustrious history. Created by Romans and conquered by the Moors, it is now a playground for discerning tourists who love to visit this colorful region of the country.

The city teems with things to keep you entertained and offers a delightful mixture of culinary indulgences for those wishing to sample the local foods. To best appreciate all of this, you are going to need to travel light. Bounce luggage storage services have teamed up with local businesses to make this easy and convenient for you.

Best tour of Valencia by Segway - Segway Anyway
The Segway provides a great way to explore this city and this company are expert at putting together tours that their clients will love. They offer ten different tours and between them, their guides can speak six different languages. Whether you fancy an arts and culture tour, a spin around Cabacera Park, or a glide along the beachfront, these are the people who will make the tour one that you will remember.

Call 34 634 78 32 38 or email at valenciasegway@gmail.com

Best tours for the adventurous – Valencia Excursions
Not far from Valencia is the Albufera National Park and this is a great place for adventure fans to do some 4 x 4 off-roading. This company also put together jeep tours of both beach and city and are happy to customize an adventure for any of those off-road enthusiasts who want to experience Spain from a different perspective.

To discuss their tours or your own plans, call them on 34 616 17 63 56 or email them at info@valenciaexcursions.com

Best Valencia tours for foodies – Private Tours Valencia
The owner of this company, Valeria Valdebenito, was born in Valencia and in addition to being a qualified tour guide, she is also a sommelier. What better person could there be to take you on a guided escapade of the food and wine that make up such an important part of this region's cultural heritage? Mediterranean food has made its mark on the world of culinary delights and with Valeria to guide you it will be easy to see why.

You can call her on 34 963 22 01 30 or email at valeria@privatetoursvalencia.com

Best bike tours of Valencia – BIKEALAO
Valencia is fairly flat and the climate is so ideal that it lends itself perfectly to exploring on two wheels. This company offers a range of six different tours that will leave you struggling to choose between them. You will need to decide whether you want to dive into the heart of the city, venture further afield to explore the nearby national park, or cruise alongside the Turia River.  Tours start every day at 10 am and are offered in both English or Spanish.

Call 34 693 22 70 07 or email at dirkostranslations@yahoo.es

Best Valencia tours for wine connoisseurs - Combina Con Vino
Whether you are already a wine fanatic or you simply want to get better acquainted with some of the finest wines in the region, this is a company that will be able to guide you in your quest. Their tours are really diverse so you will need to think carefully. Whether you would like to combine your tasting with a horseback ride, throw in a tapas tasting, or go for wine plus a full-on gourmet meal, this company will have a tour to match your desires.

Call them on 651 701 379 or email them at info@combinaconvino.com

Best tour of Valencia by vehicle – TukTurina
Tuk–tuk tours may have started in Asia but they provide such a great adventure that it was bound to catch on in the rest of the world. TukTurina are experts at providing fun-filled tuk-tuk tours. They usually meet in town but are happy to collect you from your hotel if you would prefer. Whether you want to discover historical Valencia, cruise through the modern district, or visit some of the more upmarket suburbs, this company can accommodate you and kids under ten ride for free.

Email at info@tukturia.com or call them on 34 691 56 75 33

Best way to enjoy Valencia by river – Diventura
Here is a great outdoor adventure for fans of nature. From June to September, this company offers kayak tours down the Jucar River. Along the way, you will get to experience some of the great nature that so often goes neglected by tourists visiting Spain. You will also find yourself gliding through some authentic Spanish villages. You will need to know how to swim and be at least ten years old, but other than that, there is nothing to stop you from discovering a completely different side to this delightful country.

Call 34 654 58 72 78 or email at info@diventura.es

Best history tours of Valencia – Valencia Private Tours
This is a company that can take you far deeper into the history that has played such an important role in making Valencia the city that it is today. Their guides are familiar with every nook and cranny of the city and they love nothing more than to specialize in one destination such as a museum or gallery and really reveal its secrets. If you are interested in a tour that delves deeper than the cookie-cutter tours most companies provide, then this is a company you should speak to.

Email them at kate@valenciaprivatetours.com or call on 34 686 68 58 60

Best tours from Valencia – The Touring Bus
Valencia is surrounded by a treasure trove of stunning countryside. Here is a company that can help you discover some of the region's hidden secrets by taking you off those paths worn smooth by other tourists. On your journey, they promise a fascinating and laughter-filled voyage. Let their guides expose you to places like Albarracin, Peniscola, Sagunto, and much more. The company loves to live up to their claim of leaving you speechless before turning you into a storyteller.

To create a story of your own call 34 961 81 27 73 or email at info@thetouringbus.com

A weekend in Valencia
Valencia has more to do that you can possibly experience in a single weekend. But a couple of days will give you enough to see the most famous sites and experience a little bit of the city's unique vibe. A weekend in Valencia means you'll have have to focus on the top attractions the city has to offer.

The UNESCO World Heritage site of La Lonja de la Seda is an icon of the city and an architectural masterpiece. Once, this magnificent building was a silk exchange where Renaissance merchants from across the world met to make deals, and it remains an extremely atmospheric place to visit.
The City of the Arts and Sciences, completed in 2005, is as modern as it gets. The planetarium, an IMAX Cinema, a botanical garden, and other attractions make this one of the city's top sites to visit.
Valencia's Cathedral is a stunning building with unique Gothic architecture unlike anything else. It may also be the final resting place of the Holy Grail. Whether you believe that or not, this grand church is a fantastic place to visit on a Valencia trip.
Valencia lockers
With its ancient heart and great weather, Valencia seems designed to be explored on foot. You can make things easier on yourself by dropping off heavy bags with a Valencia suitcase storage so you can travel light. The less you need to carry, the more you'll get to see of this fascinating city. And the less you bring with you, the more fun you'll have.

Off the beaten path in Valencia
Valencia is a city with lots of famous attractions. But once you've seen those, you'll find lots more that's worth visiting. Drop off your bags at a Valencia bag storage and dive into the lesser-known side of the city. You'll be glad you did.

The Parque Gulliver is a unique playground close to the City of the Arts and Sciences. Based on Gulliver's travels, the playground's giant apparatus is designed to make you feel tiny. It's a great place for kids to burn off some energy and enjoy the sunshine.
The Valencia Museum of Illustration and Modernity is devoted to scientific discovery. Check out the scale model of how the city looked during the Renaissance in the museum's main hall.
See a relic of Valencia's period of Moorish rule at the Arab bathhouse of Abd-al-Malik. Dating back to the thirteenth century, this bathhouse is the last remaining example of the many bathhouses that filled the city during Arab rule.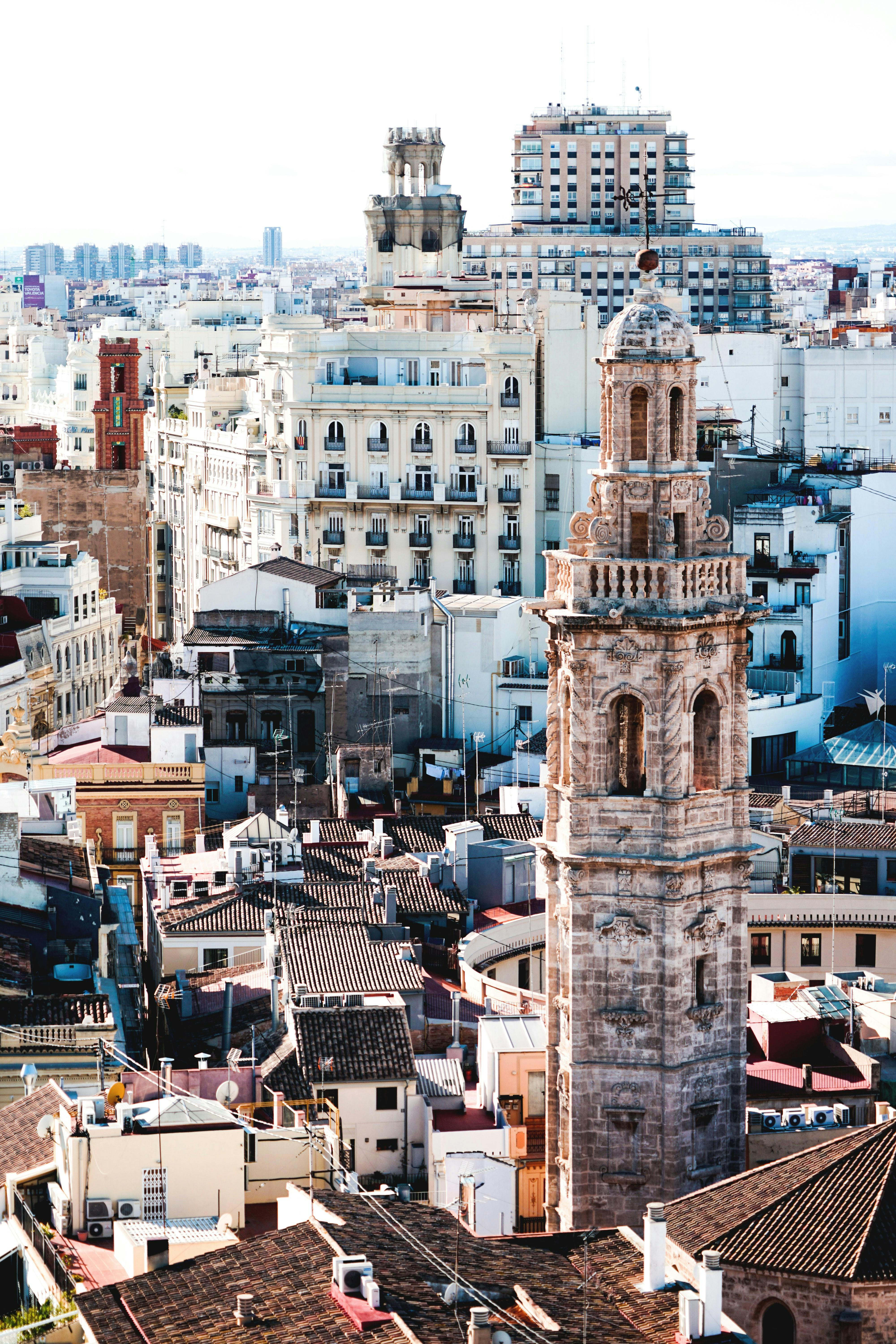 What to do alone in Valencia
Exploring Valencia by yourself helps you to avoid the crowds and get a more immersive experience of the city. Whether you're traveling on business or for pleasure, drop off your bags at a Valencia luggage storage service and enjoy the city solo.

Paella is a classic Spanish dish, and it originates in Valencia. You can get this local dish in many of the restaurants around the city. But to really immerse yourself in the culture while meeting other travelers, consider a paella cooking class.
Valencia's ancient narrow streets are the perfect place to explore on two wheels. The city has its own bike-sharing network, but to get a deeper understanding of what you're seeing, consider taking a bike tour of the city's most famous monuments.
When the mercury climbs in the Spanish summer, local residents head to Malvarrosa Beach. Just outside the Old Town, this wide strip of sand is the perfect place to enjoy the sun and sea that Valencia has to offer. With plenty of restaurants and bars in the area, you can easily spend all day enjoying the natural surroundings.
The best souvenirs in Valencia
Valencia is famous for its ceramics, and so they make a perfect souvenir of the city. Pick up authentic socarrat tiles at Soccarat Artesania. Or you could get your hands on a handmade fan, an item you'll see just about everywhere in Valencia's hot summers. At Abanicos Vibenca, you can watch the fans being hand-painted by local artists to get something truly unique. Of course, few things make a trip more memorable than food. At Vegamar gourmet shop, you can shop for local olive oil, cheese, and wine and get something delicious to bring home with you and remind you of your trip.