My Top 5 NYC Experiences
Published by:

Cody Candee
12 October, 2021
As an avid traveler (I'm nearing my goal of hitting 50 countries and all 50 states before I turn 30), I've refined a pretty good approach to exploring a new city and finding the best it has to offer. I love to discover what makes a city unique  by experiencing quintessential sites, activities, and cuisine you won't find anywhere else. After passing my one-year anniversary of living in New York City, I figured I'd share my top five recommendations for visitors of the Big Apple.

1. Experience the uniqueness of New York City by taking a stroll on the High Line.
You won't find anything like this anywhere else in the world. Located in Chelsea, the High Line used to be an above-ground railroad track. Rather than tearing it down, the city was determined to turn it into an elevated park. Walking down the High Line, you'll see some amazing art, world-famous architecture, and fun props like a giant picture frame with the city streets behind it. I recommend taking a stroll during sunset for extra Instagrammable lighting. Also while you're in this area, visit Chelsea Market, which has tons of fun shops and restaurants.

2. View the skyline from above by ascending the Empire State Building or One World Observatory.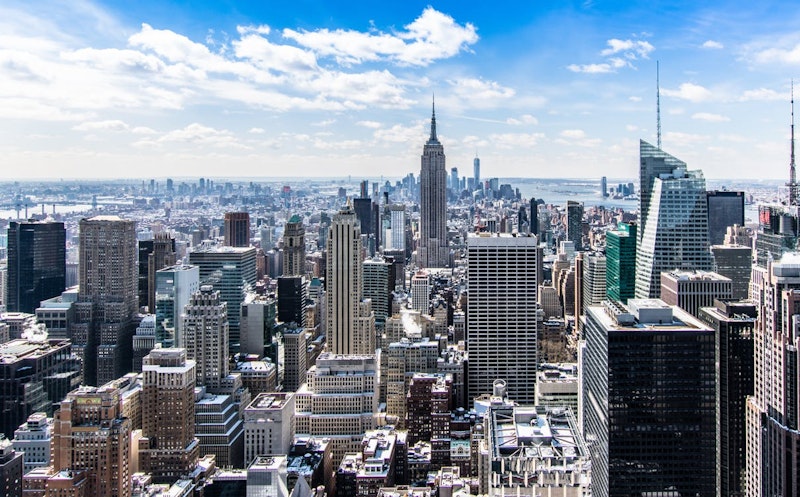 Both of these towering landmarks have great views, and you don't necessarily have to go to both. (The Empire State Building is a short walk away from Penn Station, while One World Observatory is located downtown in the Financial District.) You'll quickly learn that Manhattan is the textbook definition of "concrete jungle." With its countless skyscrapers and breathtaking scenery, it's easy to forget you're on an island! I also recommend The William Vale Rooftop in Williamsburg for views of Manhattan across the East River; seeing it from a distance is also quite the spectacle.

Fun fact: At night, you'll see two giant spires on top of two Midtown buildings changing colors. Individual people change the colors of the towers, perhaps impressing dates or friends.

3. Get a feel for old-time glamour  by exploring the New York Public Library.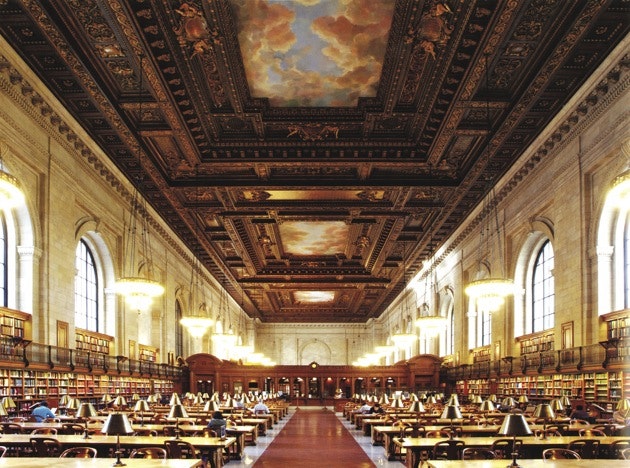 The New York Public Library is conveniently located a short walk away from Grand Central Station. Built in 1897, the NYPL has received millions of dollars in generous donations. Have a look inside and explore its three stories with countless historic, old-fashioned rooms. You'll find the reading room with beautiful lamps on every desk, a map room, and archives of some very old books. While you're there, you might as well take a stroll in Bryant Park right behind the building. You'll sometimes find people doing yoga there when the weather is nice, or ice skating plus holiday-themed shops during the winter.

4. Take in New York culture at a Broadway or comedy show.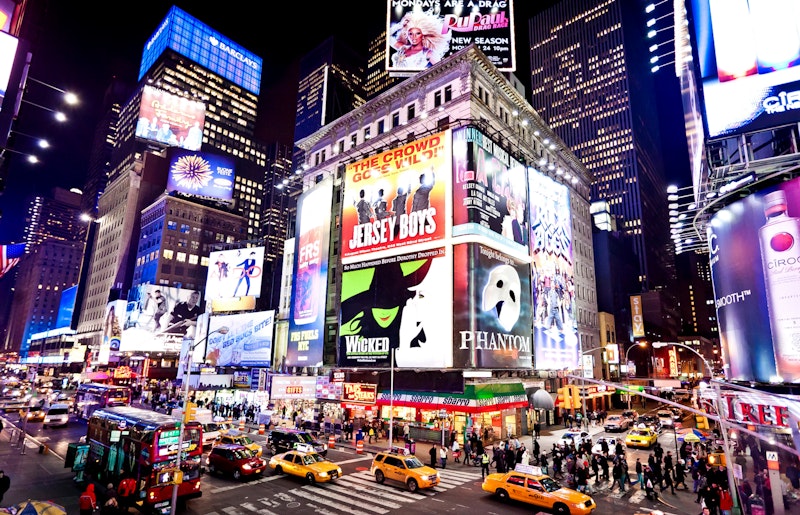 NYC is known, among many things, for attracting artistic folk including actors, comedians, and writers. The Theater District overlaps Times Square, NYC's main tourist hub. You can easily find a Broadway show that'll suit just about anyone . (Tip: it's worth trying your luck with the Broadway Lottery for a chance to win discounted tickets.) If plays and musicals aren't your cup of tea, perhaps a comedy show  is;  you might end up seeing a famous comic practicing new material on the local crowd. I recommend Comedy Cellar in Greenwich Village and Gotham Comedy Club in Chelsea.

5. Eat like a New Yorker.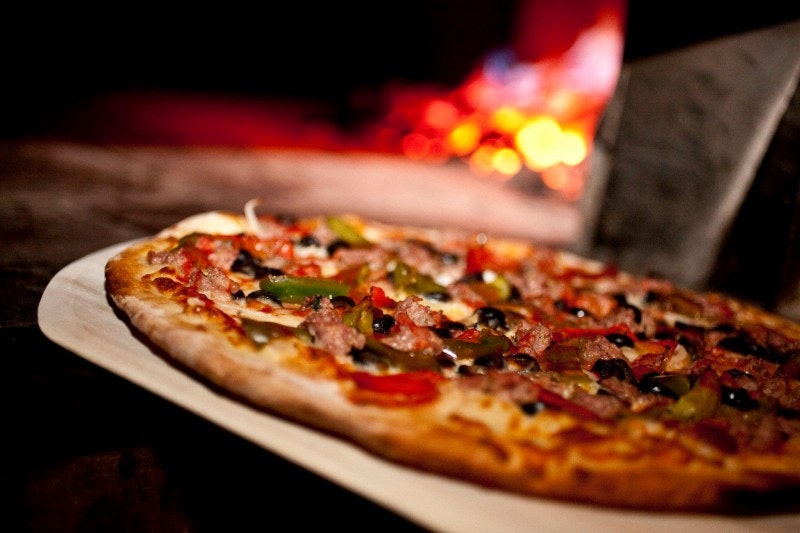 Vezzo (in Murray Hill) and Buddakan (located in the aforementioned Chelsea Market) are two of my favorite NYC restaurants. Otherwise, you seriously can't go wrong with a little bit of research; search Foursquare for any type of cuisine and you'll find more options than you can cover in a year. Vezzo, Gruppo, and Tappo are under the same ownership and offer true NYC thin-crust pizza with creative topping selections. Buddakan is a leader in Asian fusion with an over-the-top atmosphere (think giant chandeliers, big statues, and crazy décor). If there's anything you're craving, New York City inevitably has it.

If you're planning a trip to NYC, cover these five bases and you'll be set. I've pulled them out of my personal list of 100+ NYC experiences I've logged over my time here. Feel free to reach out and let us know what other city and neighborhood experiences you'd like to read about so the Bounce team can share our suggestions! And of course, don't forget to make use of our NYC luggage storage spots while you're exploring the city.