About Greenwich Village
Greenwich Village is bound between Third and Sixth avenues sideways and 14th Street to East Houston Street lengthwise. It's famous for its Bohemian roots and being the birthplace of the 1960s counterculture and Beat movements. The central Washington Square Park serves as an outdoor community hub for people of all ages and from all walks of life. However, Greenwich Village gets a lot of foot traffic from young adults since it's home to both New York University (NYU) and The New School.

Fun fact: NYU's Brittany Hall used to house the Brittany Hotel, whose penthouse served as a speakeasy during Prohibition.

Things to Do in Greenwich Village
Greenwich Village is wonderfully diverse and dynamic, offering a slew of attractions and activities for children, co-eds, and adults alike. Bounce recommends the following itinerary for a visit to Greenwich Village in New York City:

Take advantage of the vibrant Washington Square Park, where you can play a game of pick-up chess, splash by the central fountain, watch performance art, sunbathe, or meet up with friends

Catch live music at the historic Cafe Wha, frequented by the likes of Bob Dylan, Jimi Hendrix, and Bruce Springsteen in their early careers

Enjoy a delicious meal at one of the area's most popular restaurants such as Carbone, Minetta Tavern, and Blue Hill

Imbibe on drinks aplenty at one of the many late-night bars lining MacDougal Street

Head underground at the Comedy Cellar, largely considered to be NYC's best comedy club

Attend a play at the Sullivan Street Playhouse or Barrow Street Theatre

Go on a literary pilgrimage of the homes and buildings visited and discussed by Henry James, Edith Wharton, Edgar Allen Poe, and E. E. Cummings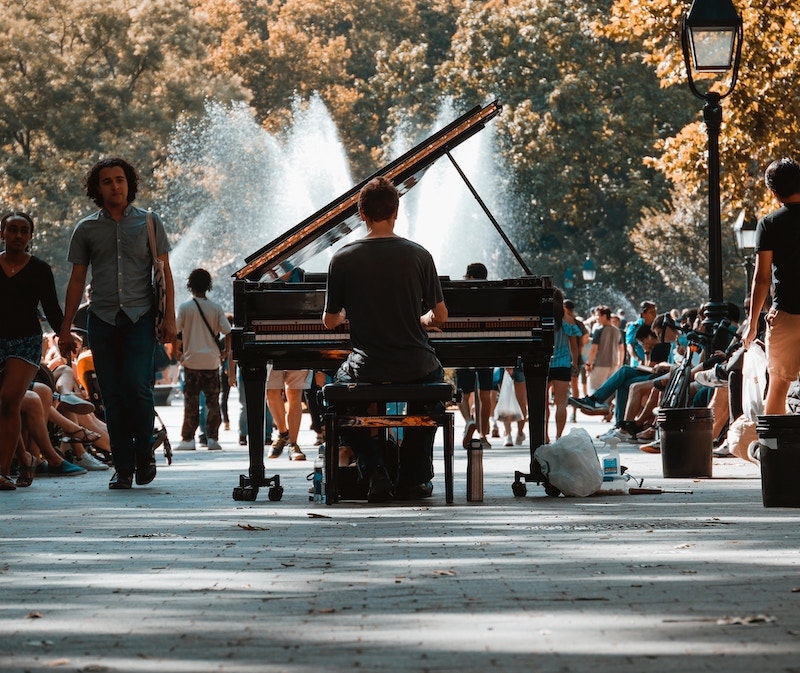 Transit Options in Greenwich Village
MTA subway: 1, 2, 3, A, C, E, B, D, F, M

PATH to northern NJ
Luggage Storage in Greenwich Village
Free your arms from your clumsy bags and luggage by safely and conveniently dropping your things off with a Bounce partner. Trust us: You'll want to explore the bustling neighborhood of Greenwich Village with your hands and shoulders free from extra weight.