About LaGuardia Airport
Queens has a reputation for being the largest and the busiest of New York's boroughs. So, it's no surprise that LaGuardia Airport is just as big and busy as the rest of Queens. Currently, the LaGuardia Airport clocks in around 680 acres. Travelers from all around the world have often found themselves exploring this expansive airport the moment they touch down in NY. Just like the rest of New York, LaGuardia Airport also has a fascinating history. The area where the airport was built used to be the Gala Amusement Park and First Lady Eleanor Rosevelt used to frequent LaGuardia back in the day. LaGuardia is a convenient airport for travelers headed to Midtown and Upper Manhattan. It also has the designation of being the country's busiest airport that does not offer nonstop service to Europe.

Fun fact: LaGuardia Airport was built after former New York City Mayor Fiorello LaGuardia insisted that the city have its own major airport, instead of relying solely on Newark Airport in New Jersey.

Things to do near LaGuardia Airport 
As massive and mystifying as the LaGuardia Airport is, this building only represents a fraction of what Queens has to offer. There are plenty of great restaurants for grabbing a bite to eat, fun parks to play at, and fabulous concerts to attend - most of which are right up the street from the LaGuardia Airport. Bounce recommends trying out the following activities soon after you touch down at LaGuardia.

Go for a stroll around New York's world-famous Central Park

Watch the New York Yankees knock it out of the park at the Yankee Stadium

Support the talented artists who are performing at the historic Apollo Theater

Make a splash at the ginormous, ever-popular Flushing Meadows-Corona Park

Go for a ride on a Roosevelt Island tram

Visit the Ukrainian Museum and learn about this East Slavic culture's extensive history

Admiring the amazing views at Astoria Park

Grab a cold drink at the Bohemian Hall and Beer Garden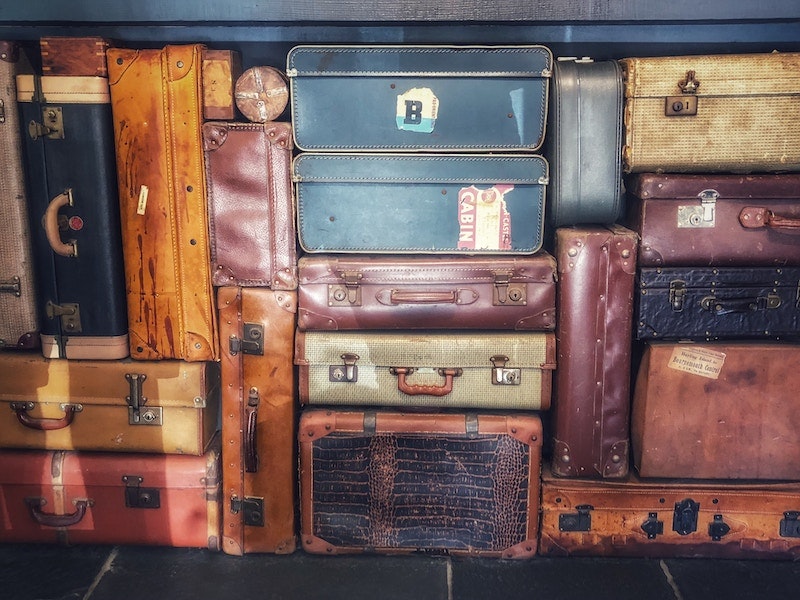 Transit Options at LaGuardia Airport
MTA Regional Bus Operations: M60 Select Bus Service, Q70 "LaGuardia Link" Select Bus Service, Q48, Q47, Q72—all of these bus lines provide transfers to the MTA subway and Long Island Railroad (LIRR)

NYC Airporter: transfers to/from Grand Central Station and Port Authority
Luggage Storage near LaGuardia Airport
Luggage storage at LaGuardia isn't offered to travelers. Bounce recommends using the transit options at LaGuardia Airport detailed above to get into Manhattan. From there, you can easily find a Bounce partner for luggage storage in New York. Feel free to browse our NYC neighborhood guides to find a Bounce partner in your area of interest, or consider the following options near the major rail and bus hubs in Manhattan.

Bounce partners for bag and luggage storage near Grand Central:

Bounce partners for bag and luggage storage near Port Authority:

Bounce partners for bag and luggage storage near Penn Station:

Luggage Storage Options near LaGuardia Airport
Auntie Anne's: This beloved bakery is located at LaGuardia's Food Court, in Terminal B. Auntie Anne's is also conveniently close to one of Queen's Bounce locations. Stow your luggage, and go select a treat.

Yankee Clipper: You can find this popular deli at LaGuardia's Rotunda, in Terminal A. After you grab a sub, head downtown for Bounce luggage storage while you wait for access to your destination.

Sam Adams Bar: This unassuming bar is named after the famous Sam Adams Beer Company. You can find it at Terminal B, Gate D-8. Enjoy a drink before heading to Midtown. Quickly and easily store your luggage and make your meeting on time.

Metropolitan Museum of Art: The Met is one of New York's busiest museums. You can find it at 1000 5th Ave. Leave your things with Bounce before visiting the Met.

The Frick Collection: Bounce away your baggage, then head to 1 E 70th Street. Here, you'll find the Frick Collection - a museum renowned for its beautiful scenery and design. 

Cooper Hewitt Smithsonian Design Museum: Head to 2 E 91st Street, and you'll find this historic museum. Let Bounce keep your gear safe while you see the sights.

MoMA PS1: About 4 miles from LaGuardia, near 22-25 Jackson Avenue, you'll find this contemporary art museum. Leave your luggage with Bounce before visiting the MoMA.

Cathedral of St John the Divine: Check your gear with Bounce, journey over to 131 East 10th Street, and marvel at one of Manhattan's most famous parishes.