About Madison Square Garden
Madison Square Garden (MSG) is located between West 31st and 33rd streets from Seventh to Eighth avenues atop Penn Station. MSG prides itself on being "The World's Most Famous Arena." Indeed, it's home to the New York Knicks (NBA) and New York Rangers (NHL), and is thus frequented by tens of thousands of fans during the respective sports' seasons. Furthermore, performers dream of booking shows at The Garden—and if they do, it's a sure sign that fame and success are on their side.

Things to Do at Madison Square Garden
Both the Knicks and the Rangers play their home games at MSG from autumn through spring. Other sporting events—such as select college basketball games and boxing and wrestling matches—take place at The Garden throughout the year. Top-tier performers—including singers, comedians, and other entertainers—book shows at Madison Square Garden to the delight of tens of thousands of fans. Billy Joel, Bruce Springsteen, U2, and Phish are a select few musicians who have performed at MSG dozens of times.

Transit Options at Madison Square Garden
Amtrak

NJ Transit (NJT)

Long Island Railroad (LIRR)

MTA subway: 1, 2, 3, A, C, E; B, D, F, M one block away at Herald Square

PATH to northern New Jersey

Private bus services: Bolt Bus, Vamoose Bus, Tripper Bus, Go Buses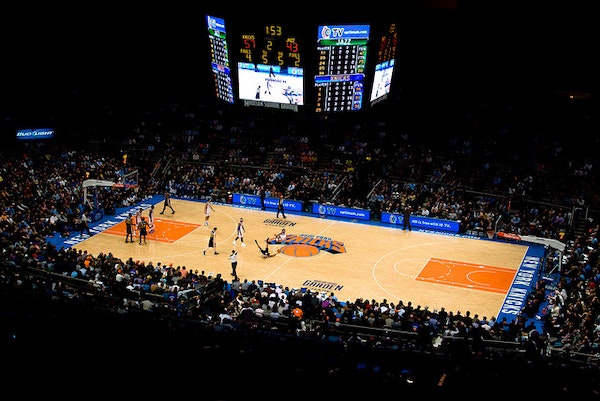 Luggage Storage near Madison Square Garden
Madison Square Garden doesn't offer coat- and bag-check services, and personal items are allowed only if they're small enough to fit under your seat. To avoid potential delays and unanticipated surprises at security, we recommend storing your things in New York City with a Bounce partner nearby.