About Williamsburg
Greater Williamsburg is bound by the East River and Varick Avenue as well as Nassau and Flushing avenues. Gentrification beginning in the 1990s has made what was once an unsafe, undesirable area into one of the most in-demand neighborhoods in New York City. Williamsburg is known for its heavy population of hipsters and artists. As popular as Williamsburg has become, it still retains its charm as a refuge from the skyscrapers and madness of much of Manhattan.

Fun Fact: Williamsburg was named after Jonathan Williams—a businessman, surveyor of the land, and grandnephew of Benjamin Franklin's—in 1802.

Things to Do in Williamsburg
Williamsburg is special in the fact that it's busy yet laid-back at the same time. There's a lot to see and do in Williamsburg, but even if you can't fit it all in, you'll surely get a taste for the area in no time. Bounce recommends the following itinerary for a visit to Williamsburg:

Pig out at Smorgasburg (indoors alongside Brooklyn Flea in winter and at East River State Park in summer) by browsing dozens of local food and drink vendors

Catch a show at Brooklyn Bowl, the Music Hall of Williamsburg, or one of the many smaller venues for local and visiting musical talent

Take a tour of the Brooklyn Brewery and get a taste of the area's most popular craft brews

Walk or bike the Williamsburg Bridge that will lead you to the Lower East Side

Shop for vintage and second-hand clothing at Narnia, Monk Vintage, Beacon's Closet, or L Train Vintage

Get caffeinated and engage in Williamsburg's ever-present cafe culture at Sweatshop, Devoción, Blue Bottle, or Toby's Estate Coffee

Dance the night away at Black Flamingo, Bembe, or Metropolitan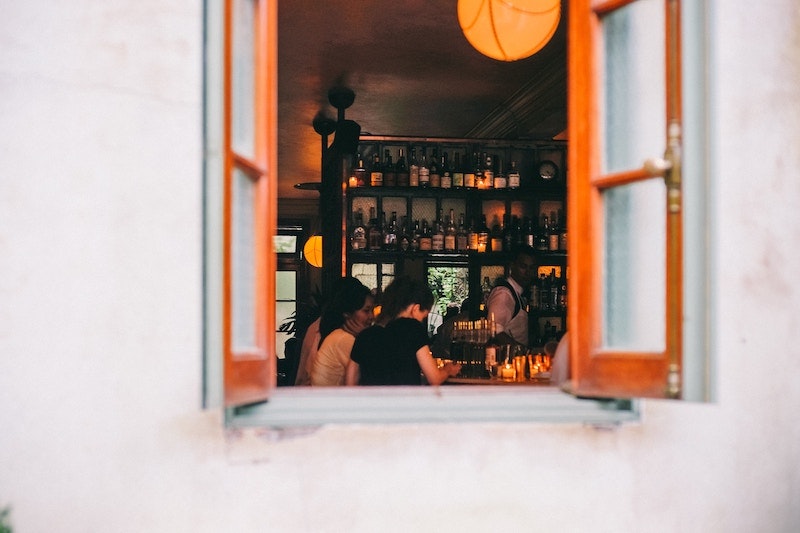 Transit Options in Williamsburg
Luggage Storage in Williamsburg
Williamsburg is trendy; being burdened by the weight of your bags isn't. Book short-term luggage storage in Brooklyn with Bounce so you can explore the charm of Williamsburg while living your life lightly.

With so much going on in Williamsburg, coupled with the amount of walking you will have to do to see it all, carrying a heavy bag or backpack isn't really an ideal situation. Fortunately, Bounce has a solution for your storage needs. With local partners found all over the city, you can easily store your things for however long you want so that you can freely move around Williamsburg.  

Luggage Storage Options Near Williamsburg
Williamsburg Bridge: Although it may not be as popular as the Brooklyn Bridge, the Williamsburg is noteworthy in its own right. This span offers both locals and tourists a breathtaking view of the city and the East River. There are also bike lanes for those who want to cycle through a scenic route on their way to Manhattan. For a more hassle-free experience, leave your things at a Bounce location nearby.

City Reliquary Museum: This quaint museum and Williamsburg institution boasts a collection of quirky and unique pieces and ephemera related to New York City and its history. Some of the cool finds you can see here are vintage postcards, burlesque booths, geological core samples, and other oddities that you won't find anywhere else in the city. 

Mini Mall: The sole shopping mall in the neighborhood, Mini Mall is filled with antique shops, secondhand boutiques, vintage shops, clothing stores, and other local businesses. Explore the mall without any hassle by leaving your things at a Bounce partner in the area.

Smorgasburg: One of Williamsburg's finest attractions, this food market is a must-visit destination in the neighborhood. A spinoff of the famous Brooklyn Flea, this market showcases over 100 stores that sell everything from artisanal food products to gourmet ring dings. Have a trouble-free shopping experience at the Smorgasburg by depositing your heavy luggage at a Bounce location nearby.

Brooklyn Art Library: The home of the renowned The Sketchbook Project collection, this library is one of Williamsburg's finest institutions. The library features over 12,000 sketchbooks from respected artists and also provides an interactive experience through its presentations. Guests' bags are subject to inspection before entering the library. 

Brooklyn Brewery: While the Brooklyn Brewery lager can be bought all over New York, it is crafted in the neighborhood of Williamsburg, where the brewery is located. Beer lovers can join guided tours offered by the brewery and other special events such as tastings and happy hour. There's no need to lug your bag around by depositing your things at a Bounce partner near the brewery.

Music Hall of Williamsburg:  This three-story venue is managed by The Bowery Present and features a main ballroom and stage, where guests can watch a variety of music events. The Music Hall hosts shows most nights of the week and features artists from all genres of music. Whether you're looking to tour the venue or watch a show, it's best to do it luggage-free by leaving your items with Bounce.

The Nitehawk Cinema: This venue is not your ordinary cinema. Aside from the theater where you can watch both blockbusters and indie films, the Nitehawk also features a bar downstairs where you can avail of craft brews and cocktails.