More about Phoenix
Where can I store my luggage in Phoenix?
It isn't every day that you find a city named after a mythical creature. However, Phoenix, Arizona's name is very significant to the city's history. Centuries ago, a large tribe of indigenous peoples occupied the land that would become Phoenix. In 1867, confederate soldier Jack Swilling entered the scene and helped establish an irrigation system that brought much-needed water into the area. Soon, other settlers arrived and populated the land. Legend holds that the name Phoenix was suggested to pay homage to the indigenous peoples who laid the foundation for the city.

Phoenix, Arizona's capital, is now considered one of America's most populous and prosperous cities. Millions of people flock to Phoenix annually to take advantage of its warm climate and plethora of attractions. Although golfing and hiking are popular Phoenix pastimes, there are also plenty of high-end restaurants, world-class museums, and brilliant boutiques.

If you're interested in luggage storage in Phoenix, then you need to get in touch with Bounce. We now have plenty of convenient & safe bag storage locations near all of Phoenix's transportation and tourist hubs. For more specifics on Bounce's luggage storage in Phoenix, download our easy-to-use app on your mobile device.

Luggage Storage Near Downtown Phoenix

Luggage Storage Near Desert Botanical Garden

Luggage Storage Near Camelback Mountain

Luggage Storage Near Sky Harbor International Airport

Luggage Storage Near Phoenix Zoo

Luggage Storage Near Phoenix Art Museum

Luggage Storage Near Arizona Science Center
Safety
Before you visit Phoenix, Az, we'd like to share some vital information with you. Phoenix ranks 7 out of 100 on the National Crime Index. Cities that rank closer to 100 on this scale report less crime than cities closer to one. Each year, Phoenix reports more than 226,000 crimes. About 34,058 of those reports pertain to violent crimes, while 191,974 are tied to property-related crimes. Local law enforcement agencies and Bounce can help you stay safe during your trip.

Frequently Asked Questions
"What's the best way to get around Phoenix?"

Having consistent access to a car is a necessity. You can rent a vehicle from the airport, Enterprise, or Carvana. You can also use ride-sharing services like Uber, Lyft, or a Taxi. However, you won't be able to carry around as much luggage. Thankfully, Bounce can help lighten your load and keep your luggage safe.
"Is public transportation in Phoenix safe?"

Recently, Phoenix's light rail commuters have reported an increase in criminal activity. Arizona State University students reported numerous violent and property-related crimes in 2019. You can still ride Phoenix's trains and buses, but you'll need to be extra aware of your surroundings.
"What's the best neighborhood to stay in Phoenix?"

Tramonto is one of the best places to stay in Phoenix, Az, as well as one of the safest. You'll find no shortage of shrubs, sand, and sunsets in Tramonto, giving this area a very rural and homely feel. Tramonto is a naturally relaxing place.
"What are the best museums to visit in Phoenix?"

Some of Phoenix's highest-rated venues include the Musical Instrument Museum, the Hall of Flame Museum of Firefighting, the Children's Museum of Phoenix, and the Arizona Capitol Museum.
"What's the best time of year to visit Phoenix?"

How much does luggage storage cost in Phoenix?
Luggage storage in Phoenix costs only $5.90 on the Bounce platform per bag or piece of luggage. 

Where is the nearest bag storage in Phoenix?
The Bounce platform offers dozens of bag and luggage storage locations around Phoenix, Az. With 24/7 customer support and up to $10,000 in insurance for every booking, luggage storage in Phoenix has never been easier.

Luggage Storage Near Downtown Phoenix
The best way to experience the dynamism of modern-day Phoenix is to visit the city's Downtown district. Thanks to its newfound prosperity, Phoenix's Downtown is home to some of the trendiest restaurants, shops, and nightclubs in the Southwestern USA. There's a good chance you'll find something to tempt you in Downtown Phoenix.

In addition to its dining and shopping, Downtown Phoenix is the epicenter for Arizona's awesome entertainment scene. There's always something going on in Downtown. A few of the hottest venues to look into on your vacation include the Orpheum Theatre, the Arizona Theatre Company, the Phoenix Center for the Performing Arts, and the Great Arizona Puppet Theatre.

While skyscrapers dominate Phoenix's contemporary skyline, you'll also find traces of Phoenix's past all around Downtown. The obvious historic draw Downtown is the Arizona Capitol Museum where guests can learn all about the 48th state's history. After visiting the State Capitol, consider visiting St. Mary's Roman Catholic Basilica, the Wells Fargo Museum, and the Rosson House Museum to learn even more about Phoenix's heritage.

Looking for luggage storage in Phoenix? There are Bounce locations in and around Downtown. All of the hotels and stores on Bounce's list have the highest security standards, so there's no need to worry about leaving your bags with our partners. Plus, Bounce offers $10,000 in insurance to each of our customers for extra peace of mind. Definitely look into Bounce's luggage storage in Downtown Phoenix if you need help.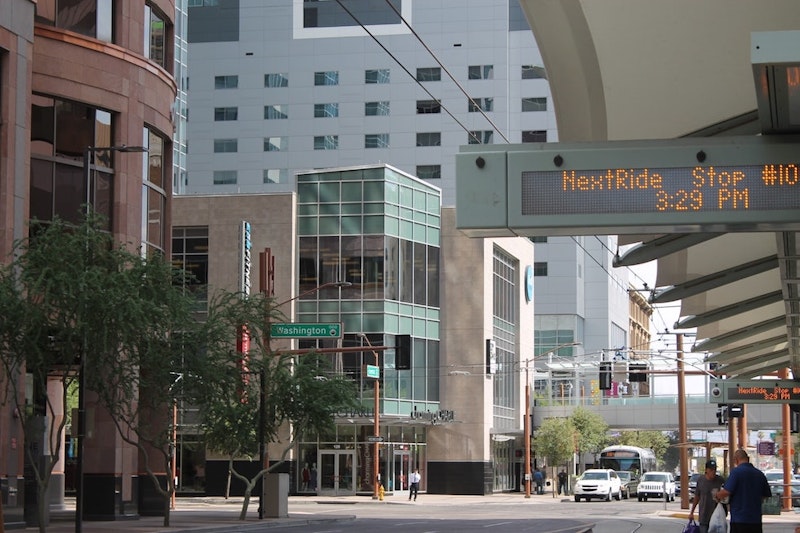 Luggage Storage Near the Desert Botanical Garden
Located just south of Scottsdale, the Desert Botanical Garden is a roughly 150-acre park highlighting the biodiversity of the Sonoran Desert. Visitors will find many well-manicured paths and the breathtaking beauty of the thousands of plants on display. Botanists at the Desert Botanical Garden are particularly proud of their extensive list of endangered agave and cacti plants, so be sure to keep a lookout for these rare species. Also, don't forget to check out the Desert Botanical Gardens' events calendar before visiting. In the past, this popular attraction has hosted nighttime illuminations, culinary lessons, and even yoga classes.

Nobody wants to lug around bags when admiring Arizona's unique fauna, especially if you're visiting in the summertime. That's why Bounce offers luggage storage in Phoenix with many locations around the Desert Botanical Garden. You won't have to worry about anything weighing you down on a trip to Phoenix's top-rated garden.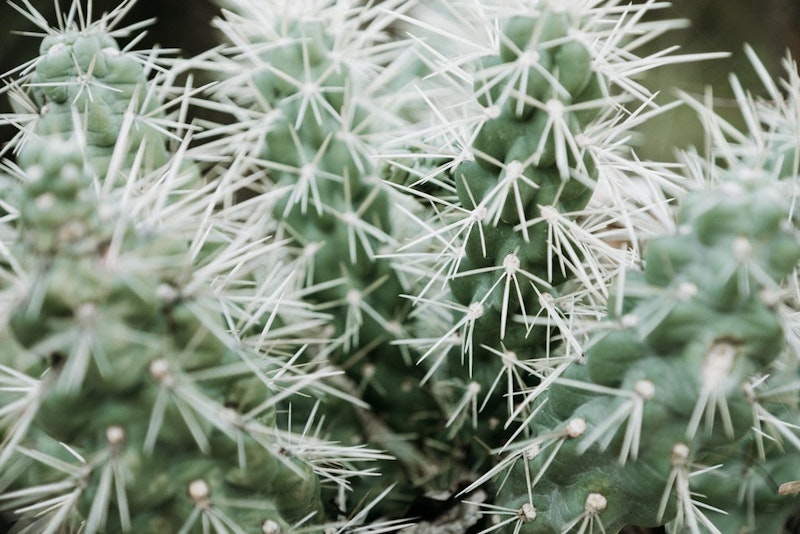 Luggage Storage Near Camelback Mountain
Hiking enthusiasts must schedule a day trip to the top of Camelback Mountain. Located just north of Scottsdale, Camelback Mountain boasts the best panoramic views of Phoenix from its 2,700-foot summit. Reaching the top of Camelback is no small feat. Only experienced hikers should attempt the Echo Canyon or Cholla trails. If you're new to hiking, consider taking a more leisurely walk around Camelback's base. No matter what path you choose, make sure to stay hydrated and regularly apply sunscreen.

Before embarking on your Camelback Mountain excursion, take a look at Bounce's luggage storage in Phoenix or nearby Las Vegas luggage storage options. You'll find many of our bag storage in Phoenix options are located very close to Camelback. Go ahead and enjoy your hike; Bounce will take care of all your bag storage needs.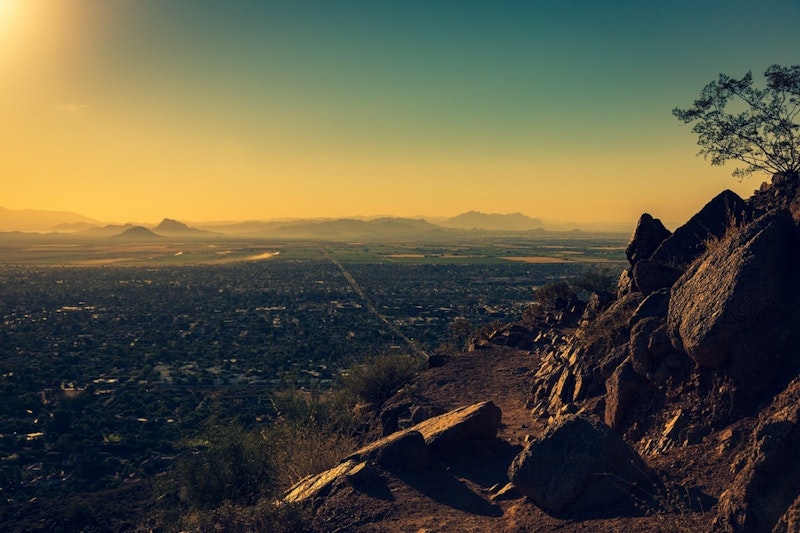 Luggage Storage Near Phoenix Sky Harbor International Airport
Anyone flying into the city will undoubtedly end up in the Phoenix Sky Harbor International Airport (IATA: PHX). Only a 10-minute drive from Downtown Phoenix, PHX is one of the Southwest's busiest airports with well over 44 million annual passengers. In addition to its role as the closest airport to the city, PHX is a major hub for both American and Southwest Airlines. It's a good idea to research PHX before visiting Phoenix just to have a smoother travel experience.

Currently, there are no luggage storage locations at Phoenix Sky Harbor Airport. Thankfully, Bounce has plenty of bag storage in Phoenix locations around PHX anyone can take advantage of. So, if you need to drop off your parcels when flying into Phoenix Sky Harbor, feel free to work with Bounce for your luggage storage needs.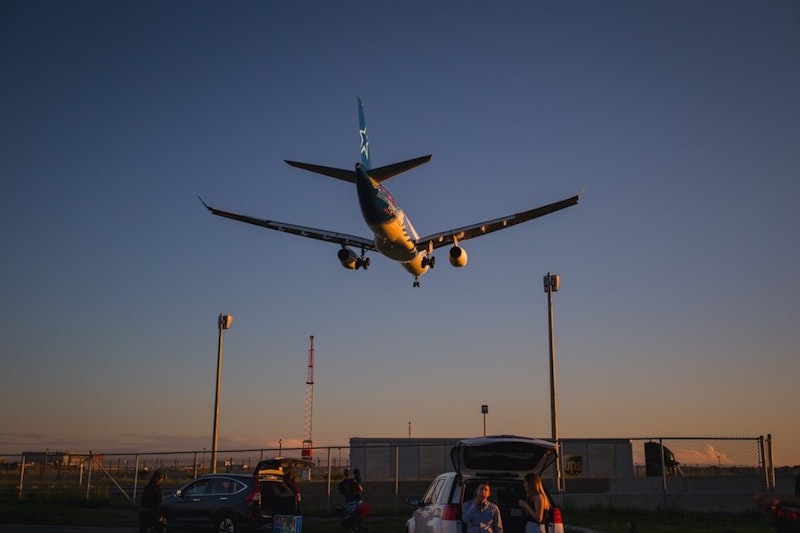 Luggage Storage Near Phoenix Zoo
Parents traveling to Phoenix with kids must add a stop at the city's 125-acre zoo to their itinerary. Situated next to the Desert Botanical Garden, the Phoenix Zoo has four major animal areas spread around 125-acres of property. In addition to highlighting local species, some of the other animals housed here include zebras, giraffes, and lions. There's also a fun interactive area where children can pet farm animals, ride horses, and hop on the back of a camel.

Please don't feel the need to carry heavy bags and parcels around the Phoenix Zoo. Bounce now offers convenient bag storage in Phoenix, especially around tourist draws like the zoo. For only $5.90 per day, you could leave your heavy bags at one of our locations.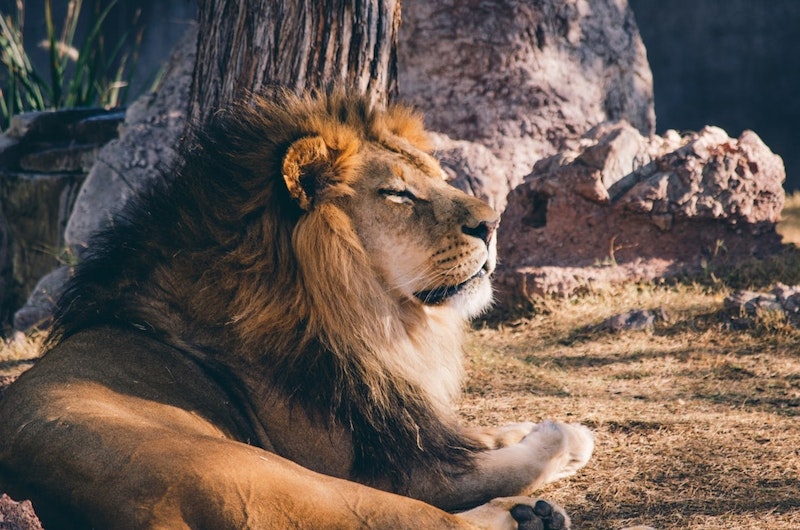 Luggage Storage Near Phoenix Art Museum
In addition to serving as the center for Arizona's visual artists, the Phoenix Art Museum is becoming a strong player in America's contemporary art scene. Housing almost 20,000 precious objects from around the world, the Phoenix Art Museum specializes in telling the story of the American West. Don't leave the Museum without seeing the artist Gilbert Stuart's famous portrait of George Washington!

In addition to its American art sections, the Phoenix Art Museum has a diverse array of works from brilliant Latin American, Asian, and European artists. A few prominent names featured in the collection include Claude Monet, Delacroix, and Georgia O'Keeffe.

Please note: the Art Museum now enforces strict bag policies. Under current guidelines, anyone with bags over 11'' x 15'' won't be allowed inside the museum's main galleries. Take advantage of Bounce's bag storage in Phoenix before visiting.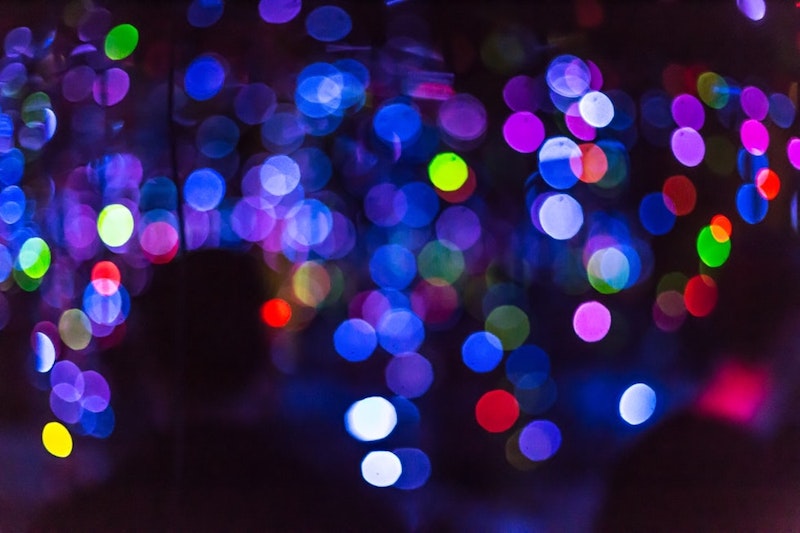 Luggage Storage Near Arizona Science Center
Along with the Phoenix Zoo, the Arizona Science Center is a perfect place for families to visit. Situated in the Downtown area, this award-winning science center has four floors filled with fun hands-on exhibits. From the latest in robotics and hi-tech innovation to the fundamentals of biology, and physics, you'll find hundreds of ways to get your children interested in science. The Center is also home to a massive IMAX theatre and a planetarium.

Bounce has plenty of bag storage within walking distance of the Arizona Science Center. Use our website or mobile app to book your preferred location and drop off your belongings when you're ready. If you need more info, send us a message and our customer support team will help.