More about Seattle
Where can I store my luggage in Seattle?
Seattle, with its remnants from the '62 World's Fair, funky cultural offerings and interesting and vibrant arts scene, counts as a favorite stop off for die-hard travel fans. It offers a fast-paced adventure that shouldn't be slowed down by anything, including your luggage.

That's where our Seattle-based storage options can help. Whether you're near the Space Needle, the Harbor or someplace in between, you'll find plenty of places for bag storage in Seattle. These drop points allow you to free up your hands so that you can get on with your adventures.

Luggage Storage Near Seattle Airport (Sea-Tac)

Luggage Storage Near Pike Place Market

Luggage Storage Near Key Arean

Luggage Storage Near Ferry Terminal

Luggage Storage Near King Street Station

Luggage Storage Near the Space Needle

Luggage Storage Near Capital Hill Station

How much does luggage storage cost in Seattle?
Luggage storage in Seattle costs only $5.90 on the Bounce platform for each bag or piece of luggage. 

Where is the nearest bag storage in Seattle?
The Bounce platform offers dozens of bag and luggage storage locations throughout Seattle. With 24/7 customer support and up to $5,000 in insurance for every booking, luggage storage in Seattle as never been easier. 

Luggage Storage Near Seattle Airport (Sea-Tac)
Located about 14 miles outside Seattle and 18 miles away from Tacoma, the Seattle-Tacoma International Airport, or Sea-Tac, serves the Seattle Metro Area. Each day, travelers come into this airport from 28 different international and 91 domestic destinations. As the world's 29th busiest airport, it is among the fastest-growing airports in the U.S.

If you need to offload your bags for a while, then look up Bounce's bag storage in Sea-Tac. If, on the off-chance you arrive at a time that's before or after Bounce's regular business hours, then may we suggest that you store your bags at or near your final stop in the Seattle-Tacoma area. You'll find because of Bounce, there are plenty of options for luggage storage in Seattle. Just use the Bounce app to find a spot.

Safety
Seattle, Washington, is an intriguing Northwestern American city. The "Emerald City" is one of the largest towns in all of Washington. Philanthropist and Microsoft founder Bill Gates also hails from the "City of Flowers." Seattle's beautiful architecture, exquisite dining scene, and awe-inspiring museums make it a trendy vacation destination for tourists the world over. Seattle also has a large population of about 750,000 people. The US Census even dubbed Seattle the "fastest-growing city in America" in 2013.

However, Seattle's large population is also intrinsic to its high crime rate. Various FBI databases show that Seattle ranks 2nd in the National Crime Index. 100 on the Index represents cities that experience the least amount of crime per year. The opposite is true for number 1. According to this data, Seattle only reports less criminal activity than one other American city. Out of nearly 750,000 people, the Index suggests that 1 in 146 Seattleites may experience violent crime throughout the year. On the flip side, 1 in 19 Seattleites may experience property-related crime. Be safe when visiting Seattle, always exercise caution, and secure your property with Bounce while you travel.

Frequently Asked Questions
"What's the best way to get around Seattle?"

There are actually several great ways to travel around Seattle. You can ride the bus, hop on a streetcar, or use Seattle's light rail trains to easily get around. You can also walk, bike, or use an electric scooter to quickly travel short distances.
"Is public transportation in Seattle safe?"

Seattle's property crime rate far exceeds its violent crime rate. You're less likely to be attacked by someone if you protect your valuables. Leaving your excess luggage with Bounce and locking your personal possessions in your hotel room are great ways to do that. Hundreds of Seattleites use the Emerald City's transit system every day and have done so all their lives. Follow their lead, and you likely won't have any problems while traveling.
"What's the best neighborhood to stay in Seattle?"

Bryn Mawr-Skyway is Seattle's safest neighborhood, according to several crime databases. This area is actually a "Census Designated Place" - a sort of town that exists outside of a city's boundaries, but is still linked to it.
"What are the best museums to visit in Seattle?"

There are a lot of unique museums in Seattle that are unlike anything you've seen before. The City of Flowers houses the Museum of Flight - an exhibit dedicated to all things aviation-related, as well as the world-famous Museum of Pop Culture. Seattle also has the Asian Art Museum, the National Nordic Museum, and the legendary Seattle Center.
"What's the best time of year to visit Seattle?"

Seattle gets tons of visitors year-round, especially during the summer. Airplane tickets and hotel rooms are usually cheaper in June and in September, however. Seattle also tends to be less packed during those months - though not by a huge margin.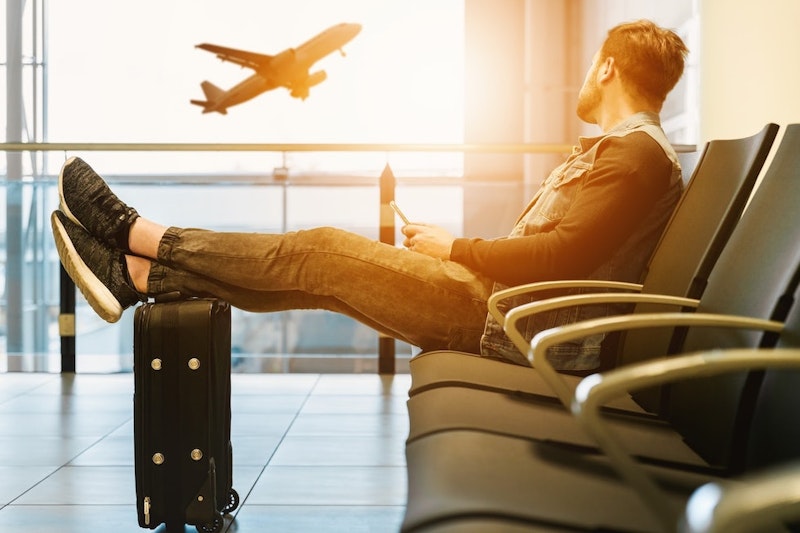 Luggage Storage Near Pike Place Market
Experience a culinary odyssey at one of the Emerald City's most famous landmarks, the Pike Place Market. It's a foodie's delight as you, your tour guide and a half-dozen or so of your new foodie friends wander through the best food stalls in the market and maybe even the world. You can almost smell the fresh breezes blowing over the ripe grapes as you get your first whiff of some of the area's best wines.

What's more, the butcher, the baker and the candlestick maker aren't just characters in a fairy tale. Here, they're local vendors who bring you world-class samplings of fresh cuts of meats, wholesome seven-grain breads and excellent crafts to give as gifts to your loved ones or as a treat for yourself. There's no need to pack lunch when you take this tour. After feasting on a selection of gourmet cheeses, mouth-watering doughnuts and of course, some of Seattle's best seafood, it's unlikely that you'll walk away from this cultural food tour with a hungry tummy.

If you'd like to experience all that the Pike Place Market has to offer and to do so unencumbered by your luggage, then take advantage of Bounce's luggage storage in Seattle. Whether you're all done with your food tours or just getting started with this and other adventures at the Market, you'll find that options for luggage storage in Seattle are affordable and easy to find to boot.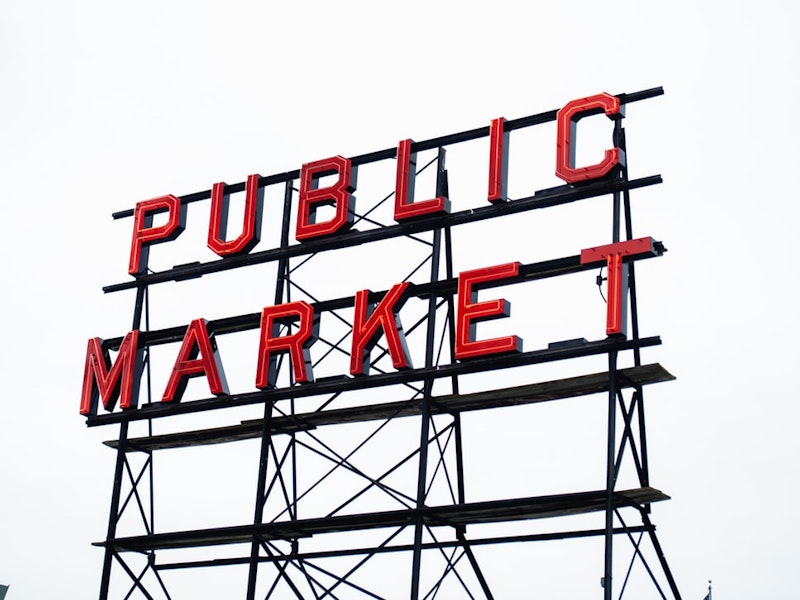 Luggage Storage Near Key Arena
Although the Key Arena closed in 2019, it still plays a major role in the city from a directional standpoint. Its location near major Emerald City attractions like the Space Needle, the Children's Museum and the Chihuly Garden and Glass exhibit makes finding Bounce drop points easier to find.

Additionally, the Key Arena offers a jumping-off point for people who have business or pleasure to take care of on Queen Anne Hill, 1st Avenue, and the surrounding area. Cool eateries like the Taylor Shellfish Oyster Bar and The John McNamara Lobby Bar are near this drop point.

So are some awesome cultural and entertainment offerings. Head over to the Light in the Attic Record Shop, check out Pottery Northwest or if it's summertime, have a splash in the Seattle Center Wading Pool to cool down. Bag storage in Seattle ala Bounce allows you to grab only the supplies you will need from your luggage before heading off to the pools, the oyster bar or even a nearby park for a quick picnic lunch on the lawn.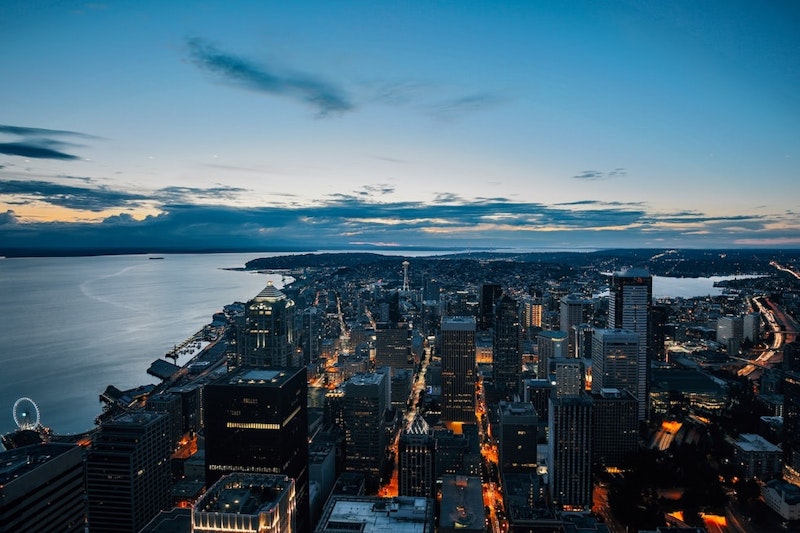 Luggage Storage Near Ferry Terminal
The Puget Sound is a major draw for the city. As such, the Seattle Ferry Terminal counts as an important port of call for visitors to the Emerald City. It's here that you can buy tickets for ferries to Bainbridge, Vashon and other nearby islands as well as for the many water tours around the city.

If you'd like to ride the ferries unencumbered by your bags, then let us help you. Bounce's luggage storage in Seattle has several bag storage points near the Sound and the ferries. Leaving your bags at one of these spots frees up your hands for taking photos off the port bow. We'll take care of your bags while you take plenty of pictures.

It's easy. Just find one of our partner businesses, which could be a coffee shop, a dry cleaner or a hotel, and make a reservation for luggage storage in Seattle near the ferries.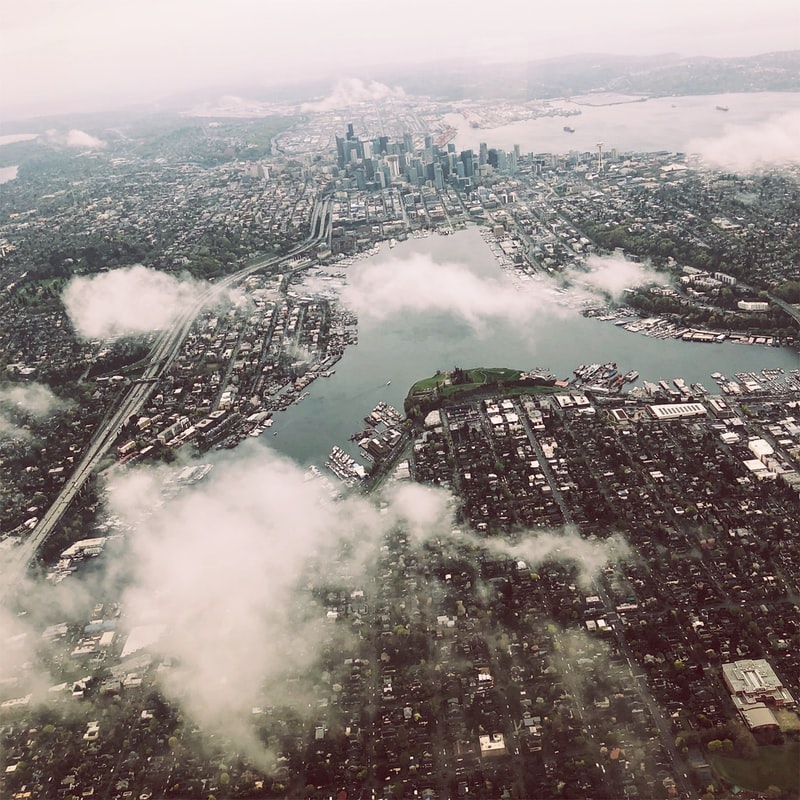 Luggage Storage Near King Street Station
Pioneer Square counts as one of Seattle's most popular destinations. It's home of the city's famous Underground Tour, an experience that gives visitors an up-close look at the physical bones of the city. It also gives tour participants a humorous take on Seattle's history, including the history of plumbing and flush toilets.

Other attractions of interest include the area's Romanesque Revival architecture, the art walks that take place each month on First Thursday, the Klondike Gold Rush National Historic park and the Last Resort Fire Department Museum.

As for King Street Station itself, it came into being in the early 1900s. It offered rail travelers a practical and comfortable place to catch the next train out to wherever. It still offers that to travelers today. And of course, travelers who need to drop their luggage at a convenient spot will find plenty of places near King Street Station for bag storage in Seattle.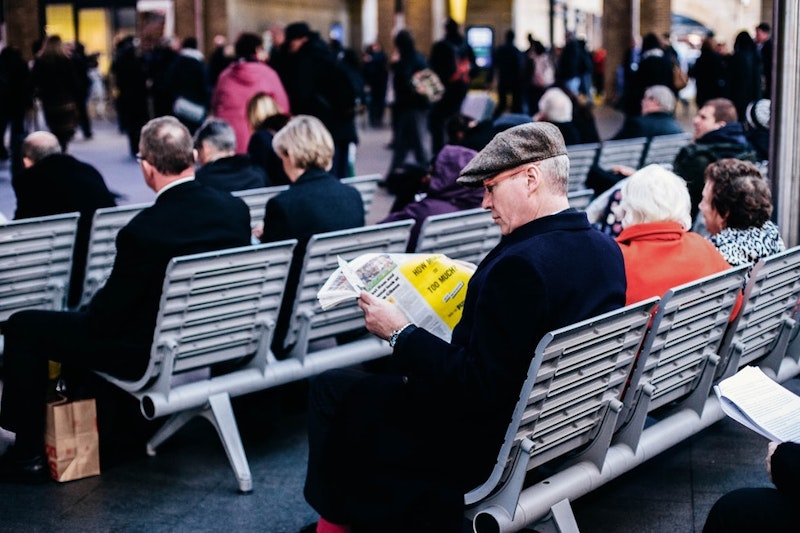 Luggage Storage Near Space Needle
Naturally, no trip to the Emerald City is complete until you've first had an adventure in the skies above. We're talking about the Space Needle, of course. The Space Needle offers visitors a unique look at the city through its rotating glass floor.

Once you're done there, you'll find tons of exciting things to do on the ground. The Museum of Pop Culture, the Pacific Science Center and the Butterfly Exhibit are all nearby.

Even better than the sites near the Space Needle are the services. Luggage storage in Seattle allows you and yours to experience the excitement that this area of the city has to offer without being weighed down by your heavy bags.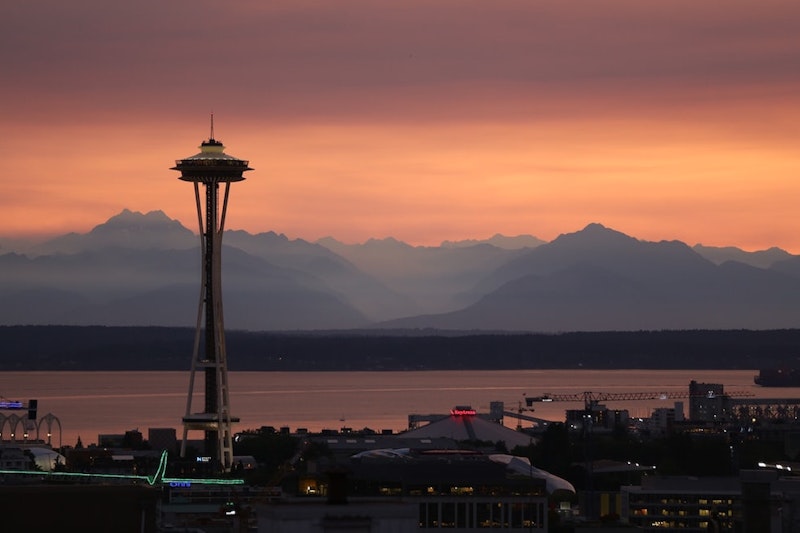 Luggage Storage Near Capitol Hill Station
Capitol Hill counts as one of Seattle's most diverse neighborhoods. Many of the structures here came into being during the '60s, when the World's Fair came to town. It's a place where the locals can sip on gourmet coffee concoctions in a coffee bar while they chat it up with four or five of their closest friends.

It's also home to the stunning collection housed at the Asian Art Museum. Lake View Cemetery, where Bruce and Brandon Lee, as well as many of the city's founders, are buried, is also on the hill as are numerous walking trails, botanical gardens and the Cornish School of the Arts.

As well, the Capitol Hill Station is one of the city's major transportation hubs. Its location between East John Street and East Denny Way makes it a convenient stop point for students, travelers and others in need of subway services. From this point in the city, travelers connect easily to destinations, like Volunteer Park, Seattle University and other important stop-offs. Because of the location of this stop, it's one of the most popular places for luggage storage in Seattle as well.