Best Vegetarian Restaurants in Amsterdam
Published by:

Bounce
28 April, 2022
If you're a vegetarian or vegan and going on a visit to Amsterdam, you'll be pleased to discover that the capital  of the Netherlands is one place in the world where you won't be going hungry. Even more pleasing is the fact you won't be restricted to picking up a premade pack of hummus dip with carrot sticks from the local supermarket either.

There are plenty of vegetarian restaurants scattered all over the city, many of them in the central district, as well as some that specialize in vegan food too. While there are vegetarian dishes in traditional Dutch cuisine, they're not the ones you'll find being served in Amsterdam's vegetarian eateries. Culinary progression has gone in the right direction in the last decade and vegetable soup has finally been relegated to being nothing more than a warming dish on a chilly day rather than a staple.

Now you'll find the vegetarian restaurants in Amsterdam have innovative menus full of health-conscious and flavorsome dishes that will have you returning time and time again. Don't go bundling into the nearest vegan restaurant lumbered with bags. Most have relatively small premises so space can be at a premium. Drop your bags at a Bounce luggage storage facility in Amsterdam and you won't be short of knee room under your table.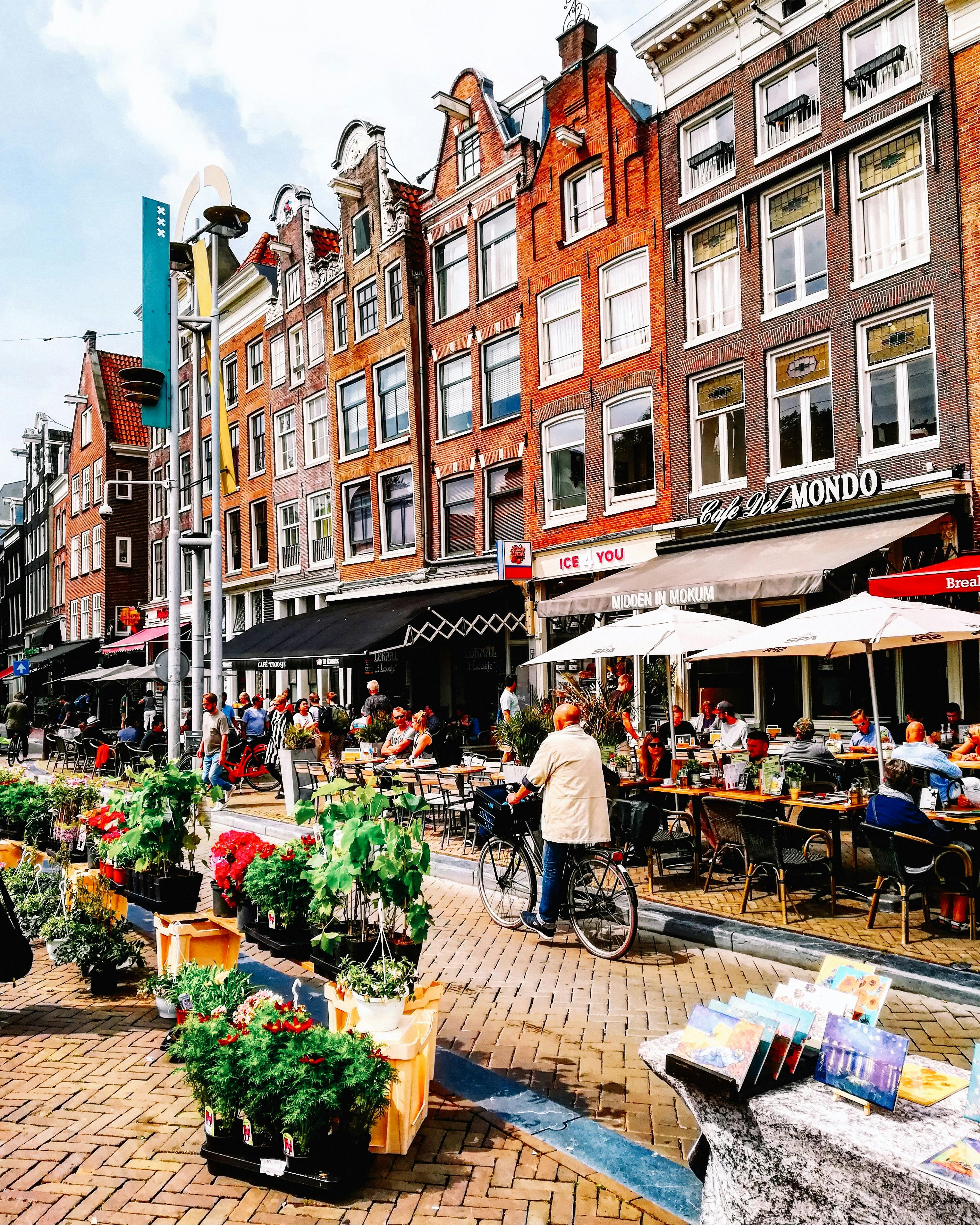 Best Vegetarian Restaurants In Amsterdam
You're going to want to try the food in each and every single one of these amazing vegetarian or vegan restaurants in Amsterdam. Make a note of them or even better, bookmark this page so you can reference it when you get there and go out to get a decent vegan meal. 

Meatless District
The Meatless District is a one hundred percent vegan restaurant that has two premises in central Amsterdam.

Both Meatless District vegan restaurants are decorated in a similar style with a classic dark wood look which is brightened by the addition of modern touches. It's a design with smart lines that provides a comfortable dining atmosphere.

The Meatless District makes some of the best vegan food in Amsterdam and it's all prepared from plant-based ingredients that are locally sourced so they fully support sustainable eating. It's not all Dutch food on the menu though as many of the dishes featured are influenced by international cuisines. The Meatless District is also vehemently anti food waste so they really make the best use of all their fresh organic produce.

Our Recommendation - At this vegan eatery in Amsterdam your palate will be thrilled by outstanding dishes like salsify veloute topped with truffle shavings and wild mushroom and saffron chowder. The delights don't stop with main vegan dishes either as they bake exceptional homemade vegan cakes, excellent vegan desserts and also offer a range of vegan wine.

Location - Bilderdijkstraat in west Amsterdam and van Woustraat in the de Pijp district.

Trevi's
Trevi's is an Italian vegan restaurant perfect for lunch and conveniently located if you've been visiting the museums in Amsterdam that are in the Museum Quarter. Its simplistic décor has a clean, fresh appeal and there's the proverbial nod to Italian hospitality from the red and white checked cloths on the tables.

The vegan food at Trevi's is full of Mediterranean flavors but completely plant-based. It's quite possibly the only place in Amsterdam where you can eat guaranteed vegan Italian food, so make the most of the opportunity to tuck into a pizza or plate of fresh homemade pasta.

Our Recommendation – Don't miss the chance to sample Trevi's superb stuzzichini which are grilled vegetable skewers, or their maccheroni pesto. They're both delicious. The pizzas are amazing too.

Location - Pijnackerstraat 6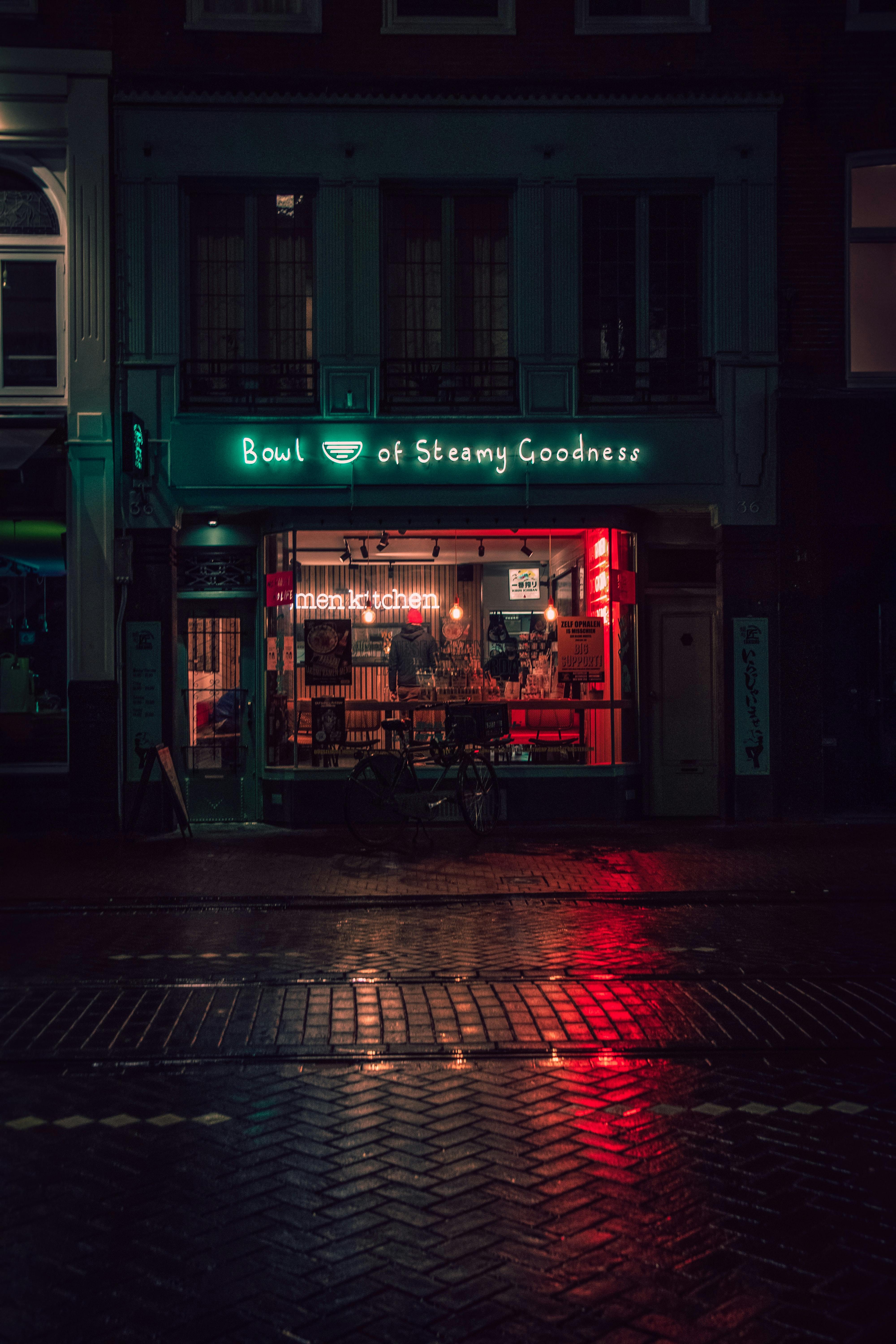 Vegan Junk Food Bar
The fact that the Vegan Junk Food Bar is a vegan burger bar with four premises in the city may well influence your decision on where to stay in Amsterdam. Wherever you choose, you'll have one not too far away. That's great because when it comes to preparing delicious plant-based food, these guys are the best. They're experts at using meat substitutes to create amazing junk food dishes you'll be desperate to chow down on.

The vegan burger bar has a corporate image that's modern and innovative so be prepared to dine on bare tables surrounded by graffiti-covered walls. It's a bright, colorful, and fun atmosphere to get a vegan junk food fix while eating healthily even if it looks as though you're not.

If you love vegan burgers you'll definitely want to drop by this vegan burger bar for a vegan dinner. They have so many vegan burgers on the menu you could eat a different one every day for a month and never need to go to any other vegan restaurant again.

Our Recommendation – Has to be the Fizz and Chipz, a vegan form of fish and chips, and the Loaded Happi Ribs with vegan barbecue sauce. Both are finger-licking good.

Location – Reguliersdwarsstraat 57, Marie Heinekenplein 9, Staringplein 22 and Eerste Van Swindenstraat 389.

Tip: The Vegan Junk Food Bar doesn't accept cash payments so make sure you have your bank cards with you.

De Kas
Plant-based food doesn't get any fresher than what they serve in the De Kas restaurant in Amsterdam. This vegan restaurant is housed in a conservatory where they don't just serve the food, but grow some of the ingredients too.

Under De Kas's glass roof it's furnished quite simply with basic wooden tables and chairs and a few pot plants scattered here and there. This restaurant isn't about sophisticated décor though, but about sophisticated food made from natural ingredients that have been grown in an organic environment.

De Kas nurture around three hundred different edible plants such as flowers, fruits, and the finest vegetables in their nursery. They adhere to a strict plant to plate ethic so everything is always fresher than any fresh you've been used to before.

Be prepared for amazing food when your plate arrives at the table as this isn't ordinary cookery, but Michelin-starred quality vegan chef-ery that's on a level all of its own.

Our Recommendation – Impossible to suggest a dish here as the menus for lunch and dinner change daily depending on what's ready to be harvested. But you can expect familiar plants served in innovative ways. For now, all we can recommend is the house cider and the lemon verbena kombucha. To find out more about their amazing vegan food, you'll have to wait until you get there, but whatever is on the menu will be better than good.

Location – Park Frankendael, Kamerlingh Onneslaan 3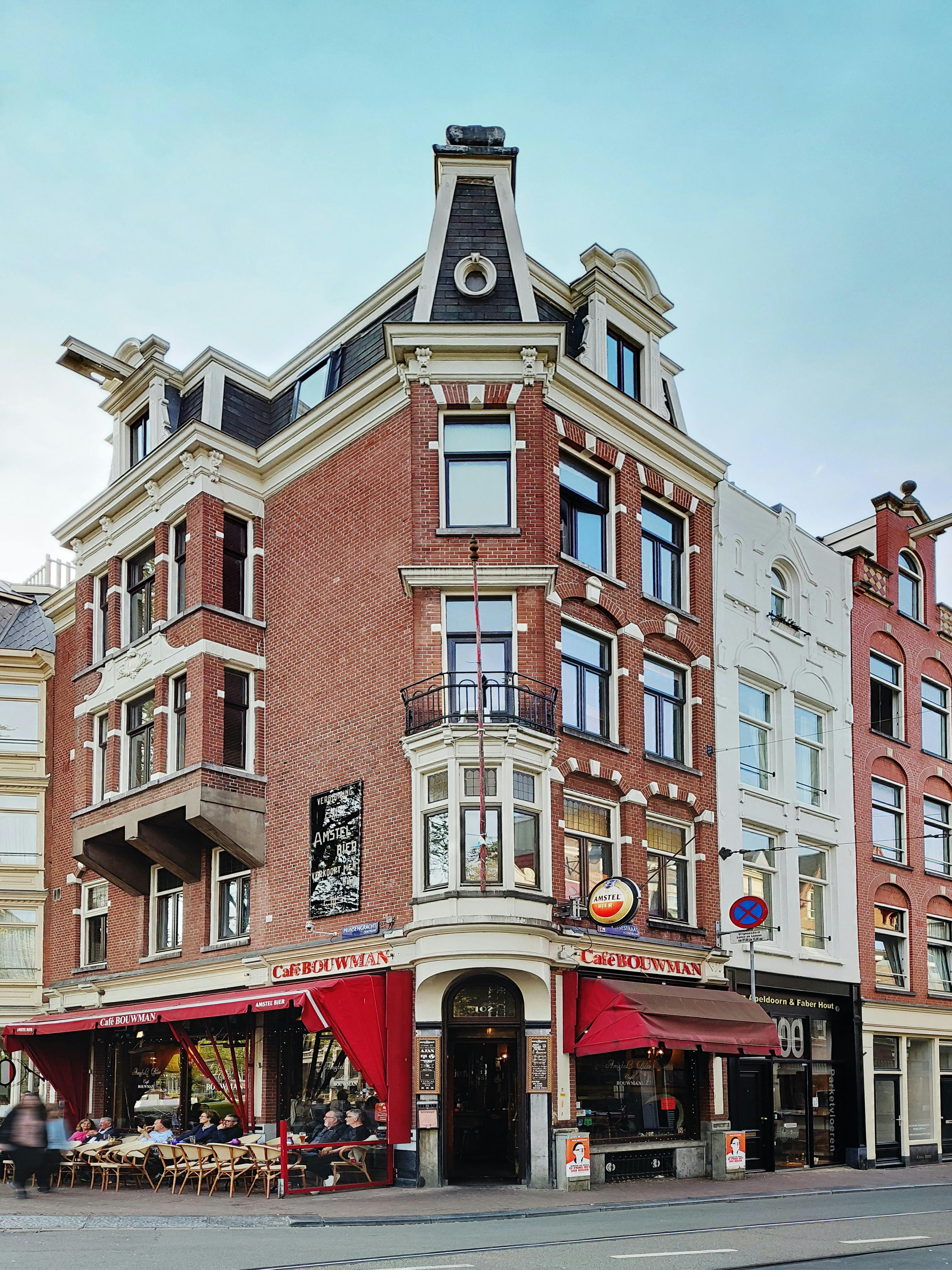 Betty's
Betty's is one of the best-known and longest operating vegetarian restaurants in Amsterdam. It is, in fact, Amsterdam's oldest vegetarian restaurant and has occupied the same petite, but very smart premises for thirty years so they know a thing or two about keeping their vegetarian clientele contented

Go to Betty's for a meal and you'll be in for a wonderful surprise. Forget choosing your dinner dishes from a menu, at Betty's they serve a three-course surprise menu that changes frequently.

The main ethos of Betty's is to cook without using any meat, fish, or eggs. If you contact them in advance, they'll also prepare gluten-free and vegan just for you. One thing that does appear regularly on Betty's menu is their homemade cakes. No matter how much you eat, make sure to leave room for a slice.

Our Recommendation – That you go to eat at Betty's. You won't know what you're getting until you get there, but it will be freshly-prepared vegetarian food cooked with flair. Don't skip trying the cakes.

Location – Rijnstraat 75

Bolenius
Bolenius isn't a dedicated vegetarian restaurant, but one that caters for vegans and vegetarians. They do it to an exceptional level too as they've been awarded a coveted Michelin star so you can expect exceptional vegetarian or vegan food here.

Bolenius occupies premises in the de Zuidas business district that's airy, spacious, and finished with ultra-modern interior décor. They may have artfully crafted traditional Dutch dishes on their menu, but you won't find any clogs hanging on the walls.

At Bolenius they like to use produce harvested from their garden which is right next door to the restaurant. Vegetables are the star here so dishes vary with the seasons, but whenever you go you can expect the plates on their a la carte tasting menu to look pretty enough to hang in an art gallery. They also cost around the same as a modern masterpiece.

Our Recommendation – All of it. You won't want to leave one scrap of anything on your plate when you dine here as it'll probably be the best vegan meal you've ever had.

Location - George Gershwinlaan, 30

Golden Temple
When you like your vegetarian or vegan food to come with some spice you won't want to miss going to eat at the Golden Temple.

If you like hippie veggie eateries, you'll adore this place before you've even sat down and begun tasting food. Walk through the door of this seemingly unpretentious eatery and you'll enter into lush surroundings decorated with a colorful Indian influence. The only thing that's missing is an elephant.

The vegetarian food served here is based around three cuisines, Indian, Asian, and Mexican, and so is heavy on the spice. All recipes are prepared with only vegetables, grains or beans so contain no meat, fish, or eggs. They do use milk on occasion, but that's clearly noted on the menu. At the Golden Temple, they'll also prepare the meals on the menu gluten-free or vegan if you request it.

Our Recommendation – The Indian Kitchari which is made with mung beans, rice, and vegetables and is served with a mango chutney and raita.

Location – Utrechtsestraat, 126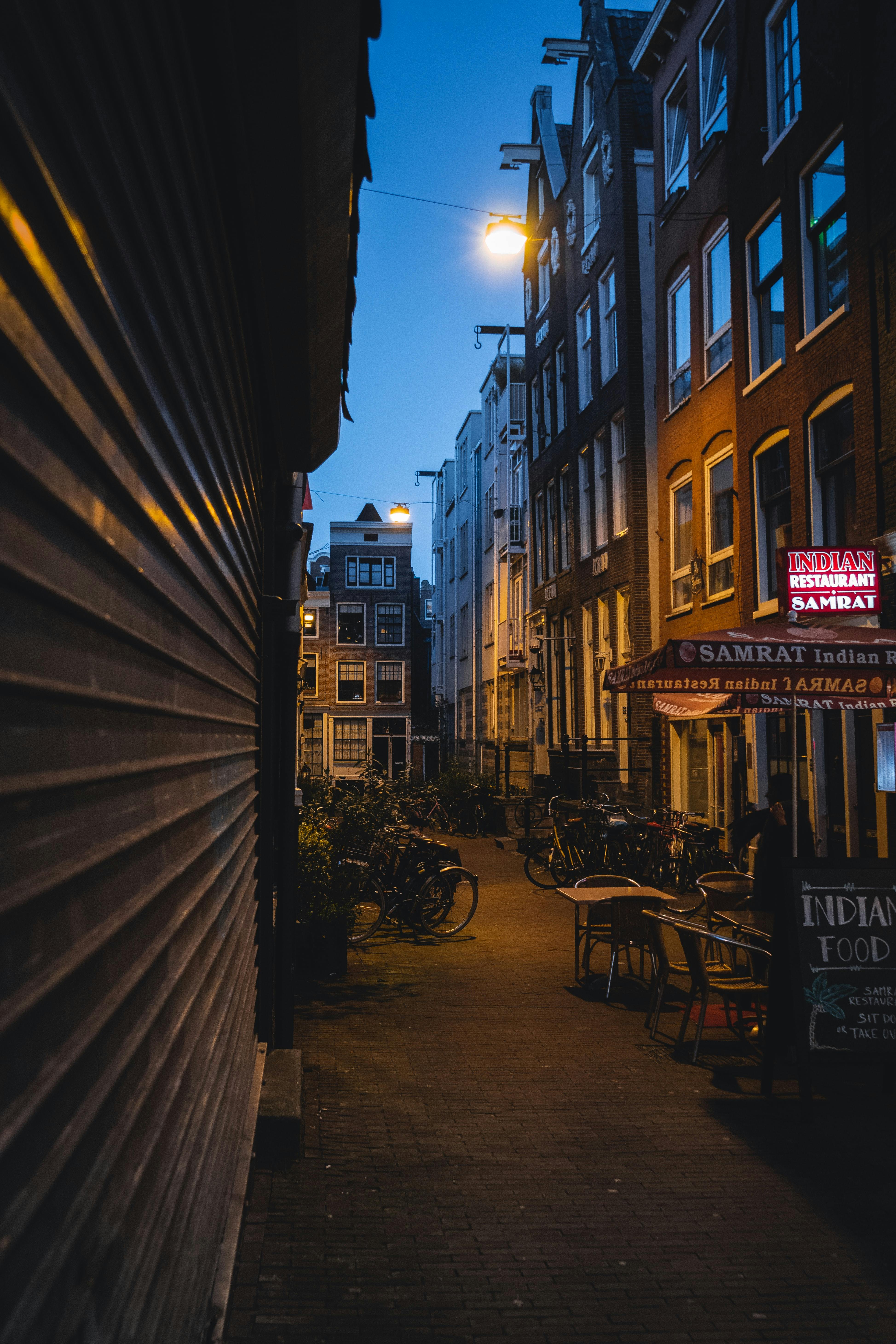 Sla
Sla is a salad bar with various premises around central Amsterdam, all of which are decorated along the same lines as the food they serve with clean and fresh being the optimum words. Is Sla a raw food lover's heaven? The answer to that question is, definitely.

Sla prepare their meals from organic ingredients so there are seasonal changes to what's available at different times of the year. While Sla is basically a raw food restaurant they also make a huge range of dishes which include vegetables that have been grilled, roasted, or steamed, so to say it's just a raw food bar would be a major understatement.

They might be bowls of salad, plates of vegetables, and wraps, but the dishes are substantial, very filling and ones in which the fresh organic produce sings. At Sla they have a vegetarian menu designed to satiate good appetites so many of the organic dishes are accompanied with extras like falafel, sweet roast potatoes, lentils, and quinoa.

Our Recommendation – The Moroccan stew which is a flavorsome combination of bulgar, labneh, and roasted almond-za'atar with a mint dressing. Don't forget though that this, depending on when you go, may not still be on the menu.

Location – Utrechtsestraat 10 H, Westerstraat 34 

Vegan Sushi Bar
The Vegan Sushi Bar is, as the name suggests, a vegan sushi bar where that serve nothing but sushi made from plant-based ingredients. It's not a huge place by any means so don't expect to be sitting around a constantly moving conveyor belt as dishes whizz past. Here it's table service only.

At the Vegan Sushi Bar you can practice your chopstick skills with sushi rolls containing nut-based fish substitutes and wash it all down with a couple of boozy vegan pina coladas, a glass of raw cherry choco juice, or any other fresh fruit juice.

Our Recommendation – The Mighty Mushroom or the Tropical Spicy Mango sushi rolls. These two are a great vegan twist on classic sushi

Location – Kinkerstraat and Downtown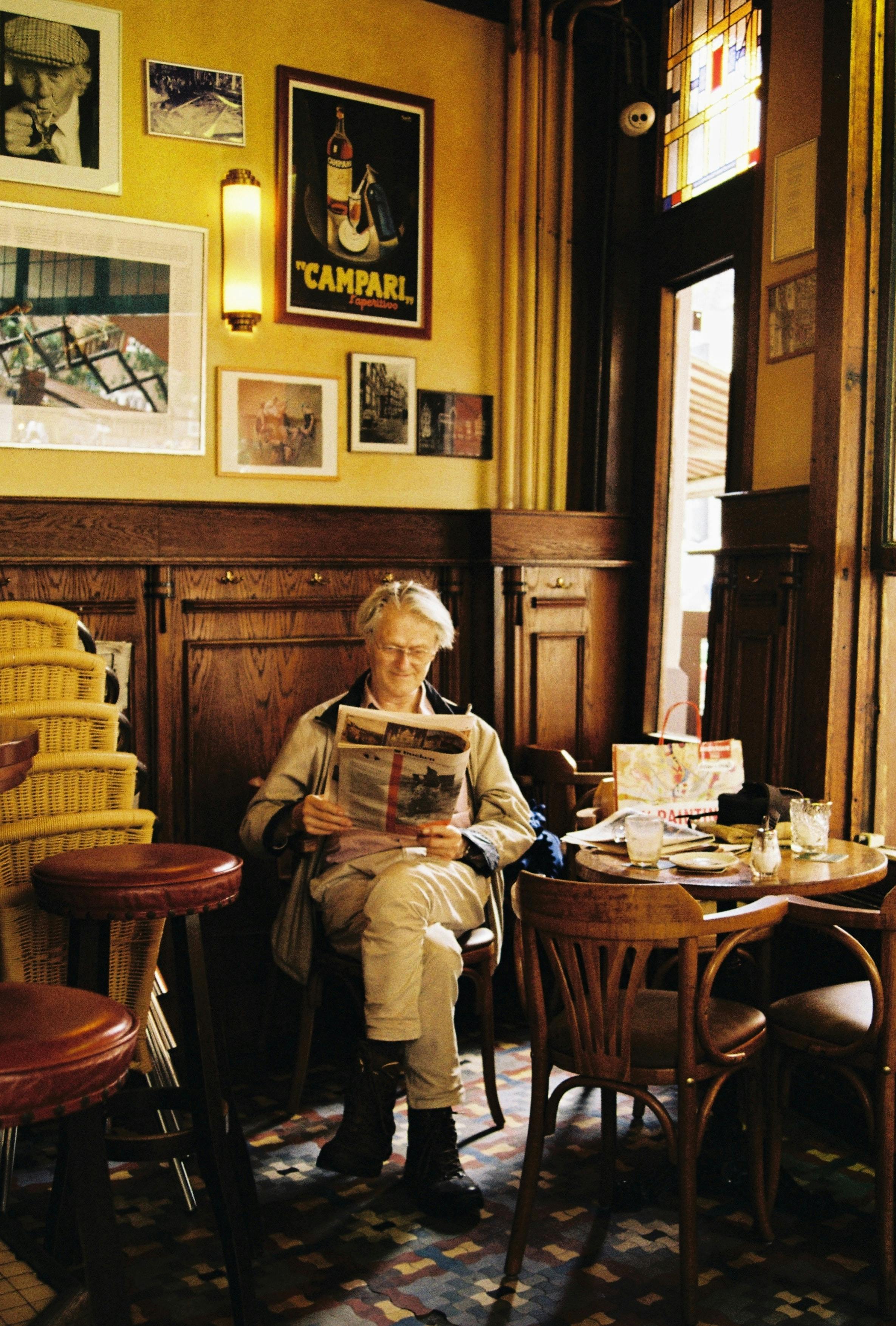 So now you know being vegan or vegetarian in Amsterdam is not going to be a problem. There are some amazing vegan and vegetarian restaurants for you to go to during your visit that are bang up to date and create great vegan food with fantastic flair that also follow the same ethics as you do.