More about Amsterdam
Where can I store my luggage in Amsterdam?
With its miles of canals, numerous museums, shops and rich history, Amsterdam counts as one of Europe's most popular destinations. While the seat of the government of the Netherlands is at the Hague, Amsterdam is the capital of the country in title.

While its cobblestone streets and ancient architecture remind visitors of its long history, Amsterdam is an important modern hub for business. It offers cool nightlife offerings, UNESCO Heritage sites, (including its canals) and a multitude of cultural offerings.

If your travels take you to this European city, we can provide you with plenty of options for luggage storage in Amsterdam. Bounce partners with businesses all over the city to provide you with convenient options for storing your bags, whether you're visiting the Anne Frank Museum or taking a leisure walk around the canals.

Luggage Storage Near Amsterdam Centraal Station

Luggage Storage Near Amsterdam City Square

Luggage Storage Near Dam Square

Luggage Storage Near Amsterdam Airport Schiphol

Luggage Storage Near Anne Frank House

Luggage Storage Near Van Gogh Museum

Luggage Storage Near Vondelpark
How much does luggage storage cost in Amsterdam?
Luggage storage in Amsterdam costs only $5.90 on the Bounce platform for each bag or piece of luggage. 

Where is the nearest bag storage in Amsterdam?
The Bounce platform offers dozens of bag and luggage storage locations throughout Amsterdam. With 24/7 customer support and up to $5,000 in insurance for every booking, luggage storage in Amsterdam as never been easier. 

Luggage Storage Near Amsterdam Centraal Station
Most travelers want to find somewhere central when they're traveling. These spots, wherever they are, provide adventurers with a jumping-off point for their adventures, one that's easy to find from most, if not all points, of their journeys. That's what the Amsterdam Centraal Station is.

Aside from this, it's just a stunning building to look at. If this is your first destination after leaving Schiphol Airport, then you're in for a treat. Its brick facade and double clock towers create a stunning reflection in the River IJ. Inside, you'll find plenty of place to buy train tickets, including service areas that provide services in English.

Given Amsterdam Centraal Station's location, including its close proximity to the airport, many travelers look to Bounce to provide them with options for luggage storage in Amsterdam, starting right here at the train station. We partner with businesses near the train station to provide you with bag drop points around the city for our clients. If you're just arriving in the city, then bag storage in Amsterdam can start right here.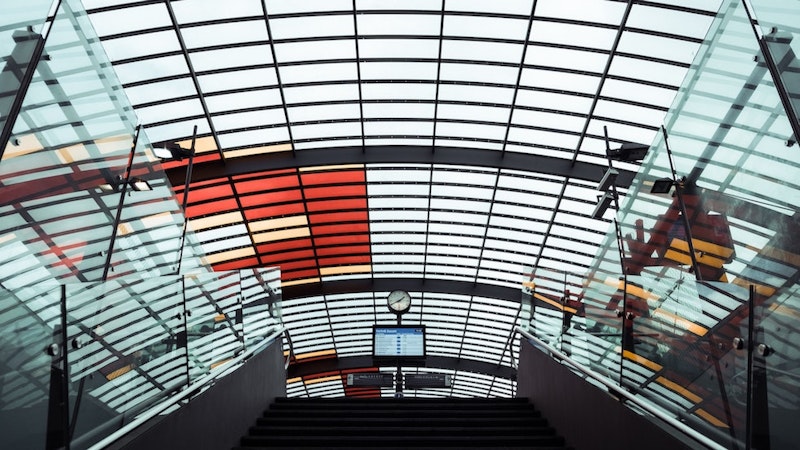 Luggage Storage Near Amsterdam City Center
World-class museums, excellent shopping and cool entertainment offerings are in store for you when you visit Amsterdam City Center. Fortunately, this area of Amsterdam is as compact as it is cool; it's only 8 square kilometers, making it easier to see more in less time.

Start your tour casually by checking out Amsterdam's architecture. Nearly 8,000 buildings, created during the 17th and 18th centuries, stand, waiting for your cameras and sketchbooks. (Amsterdam's a great city for urban sketchers.) Once your walkabout ends, think about exploring the Canal Ring, a network of beautiful intersecting canals and waterways. Throughout the year, you'll find a number of celebrations and events here. If you're not sure where to start, a canal cruise might be in order.

Other worthwhile stops in the city include the Anne Frank House - of course - 9 Straatjes (Nine Streets), the Noordermarkt, Stadsschouwburg - Amsterdam's main theater - and the American Hotel, an Art Deco beauty that architecture lovers won't want to miss. If you'd like to experience all of this without being weighed down by your bags, then look into your options for luggage storage in Amsterdam before you embark on your adventures. Just check out our app.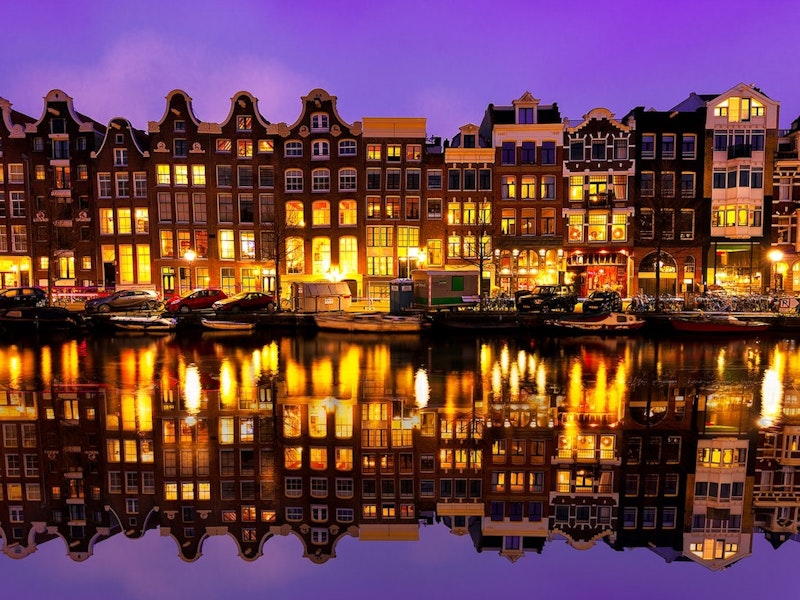 Luggage Storage Near Dam Square
Dam Square, or the Dam, counts as one of the most-visited and most-loved spots in Amsterdam. It's a place where city visitors delight in views of palaces and monuments and all manner of lovely sights. Chief among these sights is the Koninklijk Paleis, or the Royal Palace on the Dam. Like many of the other royal palaces in Europe, this royal home gets its fair share of visitors. In terms of the palaces in the Netherlands, more visitors come here than to any of the other royal residences in the country.

It's the epitome of opulence. Outside, manicured grounds burst with colors, as the flowers bloom. Inside, stunning chandeliers reflect in the palace's polished floors and narrative art decorates the walls. It's enough to whet your appetite for more art, which, fortunately, is also near the Koninklijk Paleis.

The Gothic New Church houses art exhibits, music recitals, and other important events. This spot gives you a chance to take in both art and architecture in one trip. Aside from these attractions, the Dam is home to Madame Tussauds in Amsterdam, shopping at the De Bijenkorf and a place to book a canal tour.

This area of the Netherlands capital sees a great deal of traffic each day. While the hustle and bustle make the Dam exciting, it can also feel a bit crowded if you're still toting your luggage around. Fortunately, Bounce has plenty of places in and around the Dam for luggage storage in Amsterdam. Just check out our app to see where the Bounce partner businesses are in the area.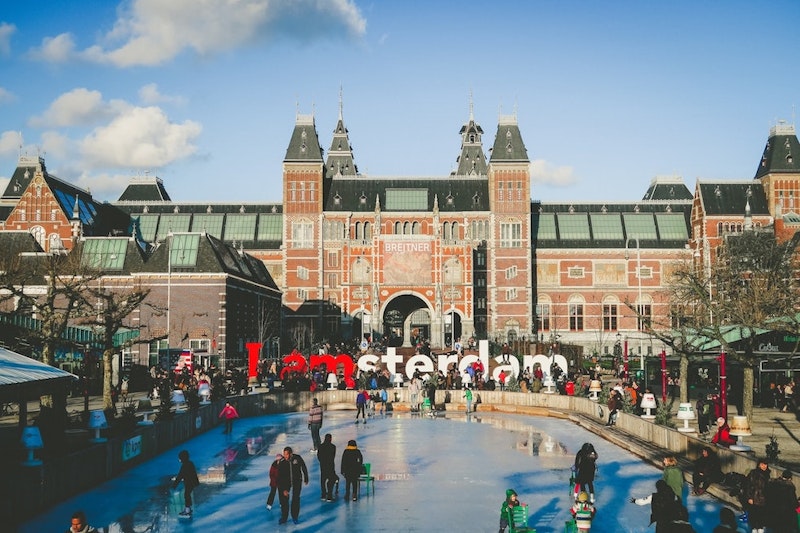 Luggage Storage Near Amsterdam Airport Schiphol
Amsterdam Airport Schiphol began its operations in the year 1916 as a military base. It then opened for civilian use in 1920. In many respects, it's an unlikely place for an airport. Before it became an airport, it was the home of a large lake, which is said to have swallowed up ships when violent storms brewed on the lake. In fact, its name "Schiphol" means "ships grave" or "ships hell." A dredging of the lake dried the ground eventually allowed the construction of the airport to take place.

Today, Amsterdam Airport Schiphol is the country's primary international airport and one of the busiest airports in Europe. A number of major airlines fly through Schiphol, including Air France, Air Canada, American Airlines, TUI fly Netherlands and Lufthansa.

Traveling to Amsterdam Airport Schiphol is easier if you have a plan for your luggage. We have many options for luggage storage in Amsterdam at or near the airport, an option you should take advantage of, especially if you only have a couple of hours to play in the Netherlands capital city. This is an important hub for bag storage in Amsterdam for our business and for you.

Luggage Storage Near Amsterdam Anne Frank House
Few artifacts give us the glimpse of life under the Third Reich that Anne Frank's diary did. What started out as a personal diary has become so much more. It is a window into the human heart and a look at extraordinary courage. And because of this diary, a portion of Anne Frank's life is known. She catalogued her experience, living in an attic, hiding from the Nazis with the rest of her family. The building that housed that attic is now the Anne Frank House, a museum and monument dedicated to this young girl.

The Anne Frank House is among Amsterdam's most-visited attractions and most important landmarks. It opened in 1960, with the help of the Anne Frank Foundation, an organization dedicated to the preservation of this important historical place.

A visit to the Anne Frank House invites introspection. As such, it's likely that you'll want to be free of your luggage while you tour the museum. Bounce partner businesses in the area will provide you with luggage storage in Amsterdam near the Anne Frank House.

Luggage Storage Near Van Gogh Museum
With his swirling brush strokes and brilliant colors, Vincent Van Gogh taught art lovers how to look at the world differently. Although fame eluded him in life, he eventually went on to become one of the most famous artists in the world, garnering fans and collectors from all over the world.

The Van Gogh Museum in Amsterdam gives art fans an up-close glimpse of that work. It represents the largest collection of his work in the world. Among the works that visitors can see are "The Potato Eaters," "Wheat Field With a Lark," "Bedroom in Arles" and "Sunflowers."

A visit to the Van Gogh Museum is one time you'll want to be hands-free. Our luggage storage in Amsterdam allows you to do that. Our bag storage in Amsterdam includes places near the Van Gogh Museum. Taking advantage of our drop points near the museum means you can linger in front of your favorite paintings comfortably.

Luggage Storage Near Vondelpark
Spending time in the Vondelpark counts among the more leisurely ways to spend an afternoon in Amsterdam. The Vondelpark sees millions of people each year, about 10 million or so, give or take. On any given day, it's a spot where you'll find picnickers, joggers, bicyclists and musicians. In fact, one of the park's big draws is the music; free, open-air concerts take place here in both the bandstand and the theater. Take the park in at a leisurely pace by exploring it on foot or if you want a more directed tour, book a bike tour through the park.

If you have booked a bike tour through Vondelpark, then take advantage of our options for luggage storage in Amsterdam near the park. We partner with local businesses, like coffee shops, dry cleaners and hotels, to provide you with convenient luggage storage in Amsterdam near Vondelpark and other important spots around the city.