How To Get Around Birmingham
Published by:

Bounce
13 April, 2022
The Metropolitan Birmingham area is home to over two million locals and gets upwards of 40 million tourists annually. All these people are constantly on the move and the public transportation system here is up to the challenge. With buses, trains, trams, and rental cars at your disposal, navigating this large city won't be too difficult, and walking, especially in central Birmingham is one of the better ways to explore. Regardless of how you choose to get around, you're in for a memorable trip to a top English city.

Before you take on the Birmingham public transportation network, make sure you aren't lugging more than you need to. Stop in at a convenient Bounce luggage storage in Birmingham to save your back and arms for something more fun.

Located in England's West Midlands in the center of the country, Birmingham is an exciting destination for fabulous museums, international and English cuisine, and world-class shopping. With more canals than Venice, Victorian-era architecture, and the picturesque English countryside on the city's doorstep, Birmingham is as scenic as it is convenient. The city's position, basically in the center of England makes it a useful hub for travel throughout the UK and to other European cities. About two hours on the train will get you from London Euston Station to Birmingham New Street Station and a trip to the Birmingham International Airport can get you just about anywhere. You can get to Stratford Upon Avon in under an hour, and the train to either Scotland or Wales is a good way to prolong your adventure into further UK cities.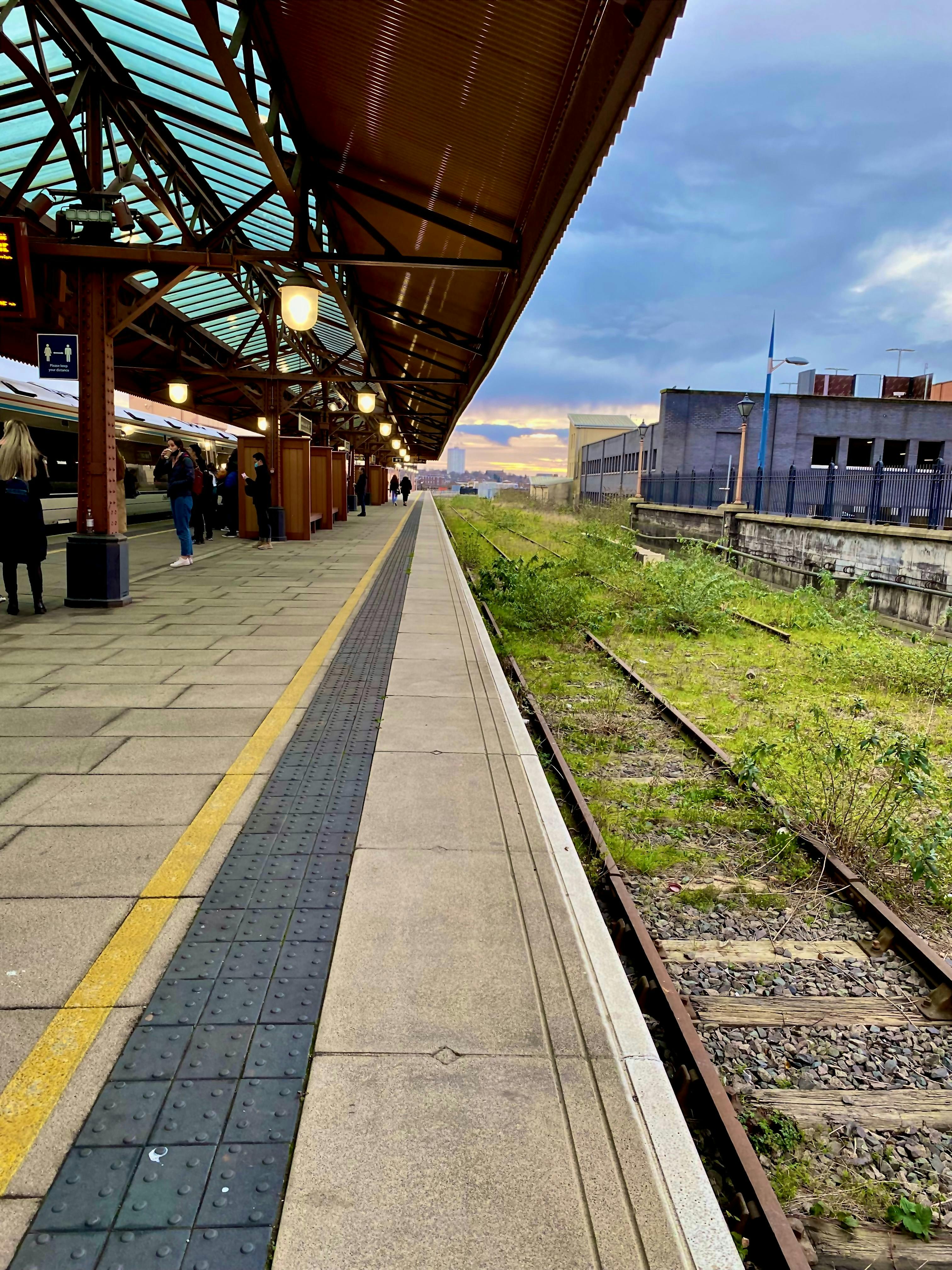 How to get around Birmingham by train
If you didn't arrive in town via the Birmingham International Airport, then chances are you've come by train. West Midlands Trains in conjunction with Transport for West Midlands run the train service in the city and its surroundings. There are three main stations in town: Snow Hill, Moor Street, and Birmingham New Street along with some others scattered throughout the city. New Street Station is the busiest of the three in the city centre and will get you easily to London, Manchester, and Liverpool.

Within the city limits, there are regular trains to get you to the various Birmingham neighborhoods you're likely to explore. The routes are limited, so this type of train travel is best left for longer journeys getting around the city from one end to another. You can get from the city centre to University Station near the hospitals, and of course, the University for around £3 during off-peak times. These city routes are run by West Midlands Railway operated by West Midlands Trains. Just make sure you're on the right company's website when you're trying to buy a train ticket.

In addition to conventional trains, Birmingham has a tram system called the West Midlands Metro. The tram system goes through the city centre and can take you from the Library Station at Centenary Square past Snow Hill Station and the Jewellery Quarter all the way out to the neighboring towns of West Bromwich and Wolverhampton. An adult return ticket will set you back £2.30 within Birmingham and the price goes up the further out you go. Don't get caught with a ticket that doesn't cover your entire journey because that will cost you even more. If you forget to purchase your ticket ahead of time, you can buy one on board with cash using exact change. Another option for public transport fares in Birmingham is the Swift pay-as-you-go card. It's loadable with any denomination and the company offers a slight discount on the ticket price to entice you.

The tram is a great option to navigate the city using public transportation due to its speed and convenient stations, like the ones at New Street, Corporation Street, and Bull Street. These links will put you in the heart of the action for shopping at Bullring & Grand Central, dining on some of the best brunch in town, and sightseeing at Cathedral Square. Remember that many people live and work in the city so the trams are much busier during the week from 7 am to 9 am and again from 3 pm to 6 pm. If you can avoid using them at these times, it's recommended.

The West Midlands Metro trams run from 4;45 am to 12:45 am every day except Sunday. From 7 am to 7 pm the trams run every six to eight minutes and outside these times including Sundays, they run every 15 minutes. Since the trams run until after midnight, they are one of the better options to travel later in the evening after dinner or a few drinks at a pub. Just don't leave it too late or you'll be stranded and have to walk or take a cab.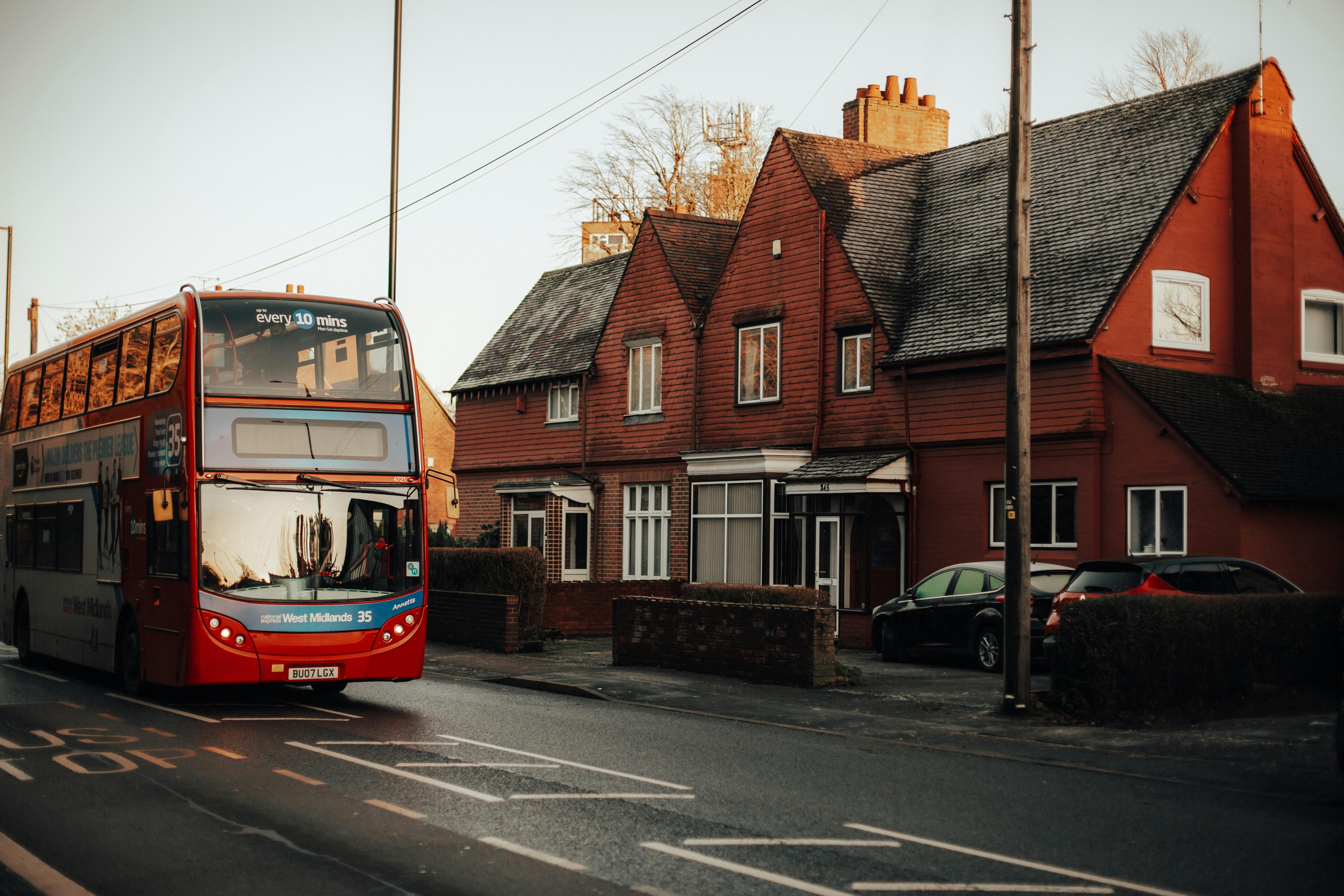 How to navigate Birmingham by bus
Another way to use your Swift card is to travel around the city by bus. Birmingham buses also accept cash using exact change only or you can purchase a ticket at a travel centre, and the most convenient one for you is probably at Birmingham Corporation Street. West Midlands Bus covers the entirety of the city centre and beyond with different bus routes run by different companies that they call operators. You can download a comprehensive public transport map that will show you all your travel options at once and many of the buses in Birmingham are of the double-decker variety, which is always fun.

For tourist purposes, the bus routes that will be the most useful are the 8A and 8C. They both stop at the same Inner City stops, but the 8C goes clockwise and the 8A does the route in reverse run by the National Express bus company.

In England, buses are a popular way to travel between cities both near and far. Many bus operators do the route between London and Birmingham, including National Express, and they pick up and drop off at the Birmingham Coach Station in Digbeth.

In an otherwise extensive public transportation network, one of the missing items that you typically find in large cities is a night bus. If you head home late after sampling the vibrant Birmingham nightlife, you won't be able to get on a bus. Your best bet will be a rideshare or one of the taxi companies in town. If it's not too far, walking normally wins out.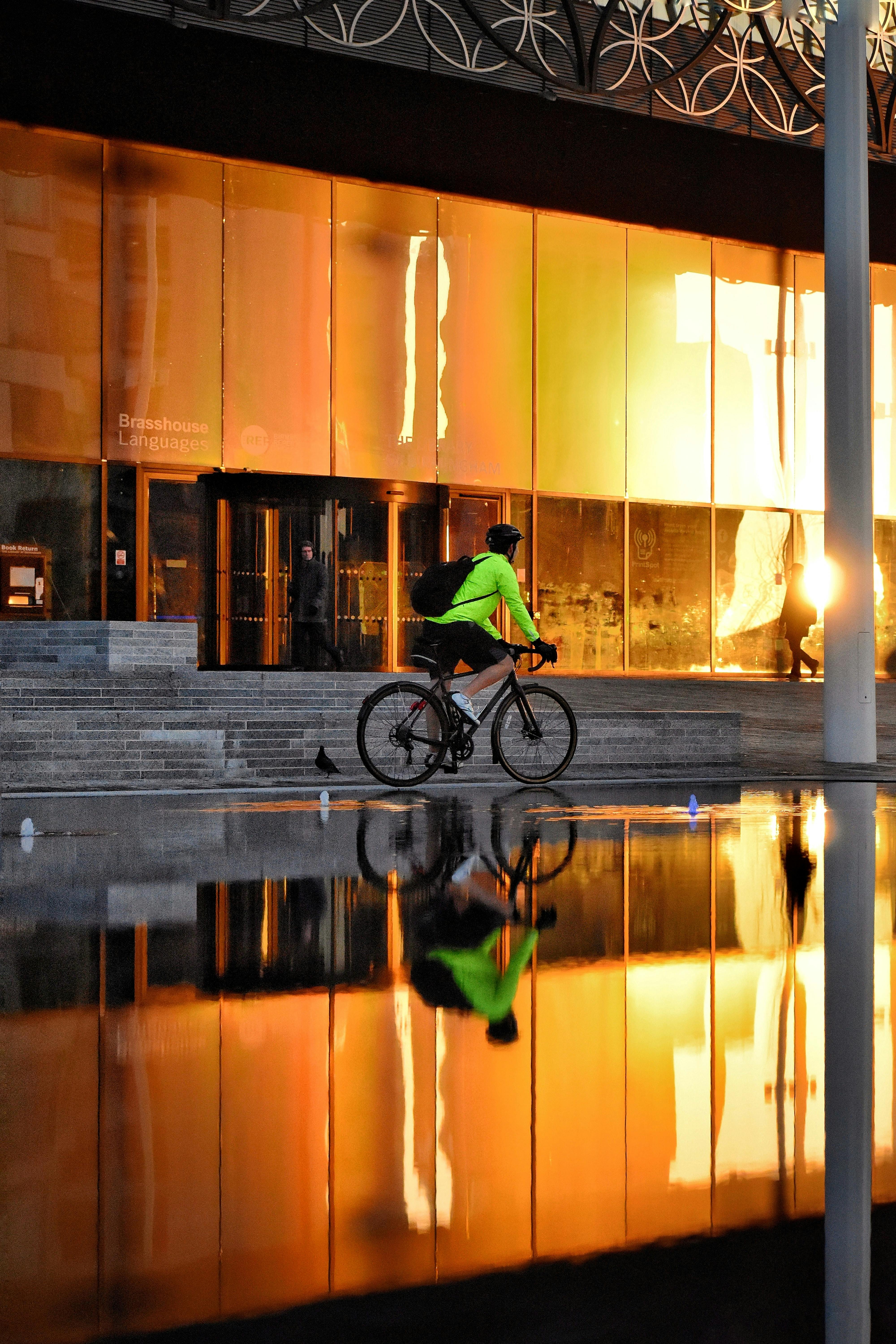 Exploring Birmingham by car
Aside from the aforementioned taxi companies and rideshares that are great in a pinch, if you want to use a car to get around Birmingham, your best bet is to rent a car. Rental cars are widely available in the city center and at the Birmingham International Airport. When you arrive by air, it makes the most sense to pick up a car at the airport to save a cumbersome trip with luggage on trains or buses, especially if you plan to get a car anyway.

Depending on which country you're used to driving in, remember that Brits drive on the left, meaning that the steering wheel will be on the right-hand side. While this change can be off-putting at first, most drivers quickly adjust to the new system.

If you normally rent a car when you travel, don't assume that it's a good idea in Birmingham. In a somewhat informal poll, Birmingham was voted the worst city for driving in the UK followed by the capital and then Bristol. Although this is somewhat anecdotal, it still gives you an idea of what it might be like to drive here. Another frustration that goes along with driving is parking. Luckily, parking in Birmingham is no more difficult than in any other large city. There are big lots near train stations, high streets, and shopping centres to accommodate your rental, and street parking is available, although it will cost you during the day.

Even with all the difficulties with driving and parking in a busy foreign city, a car can be an efficient, and certainly comfortable, way to travel. It's ideal if you plan to explore more far-flung locations not serviced by public transport.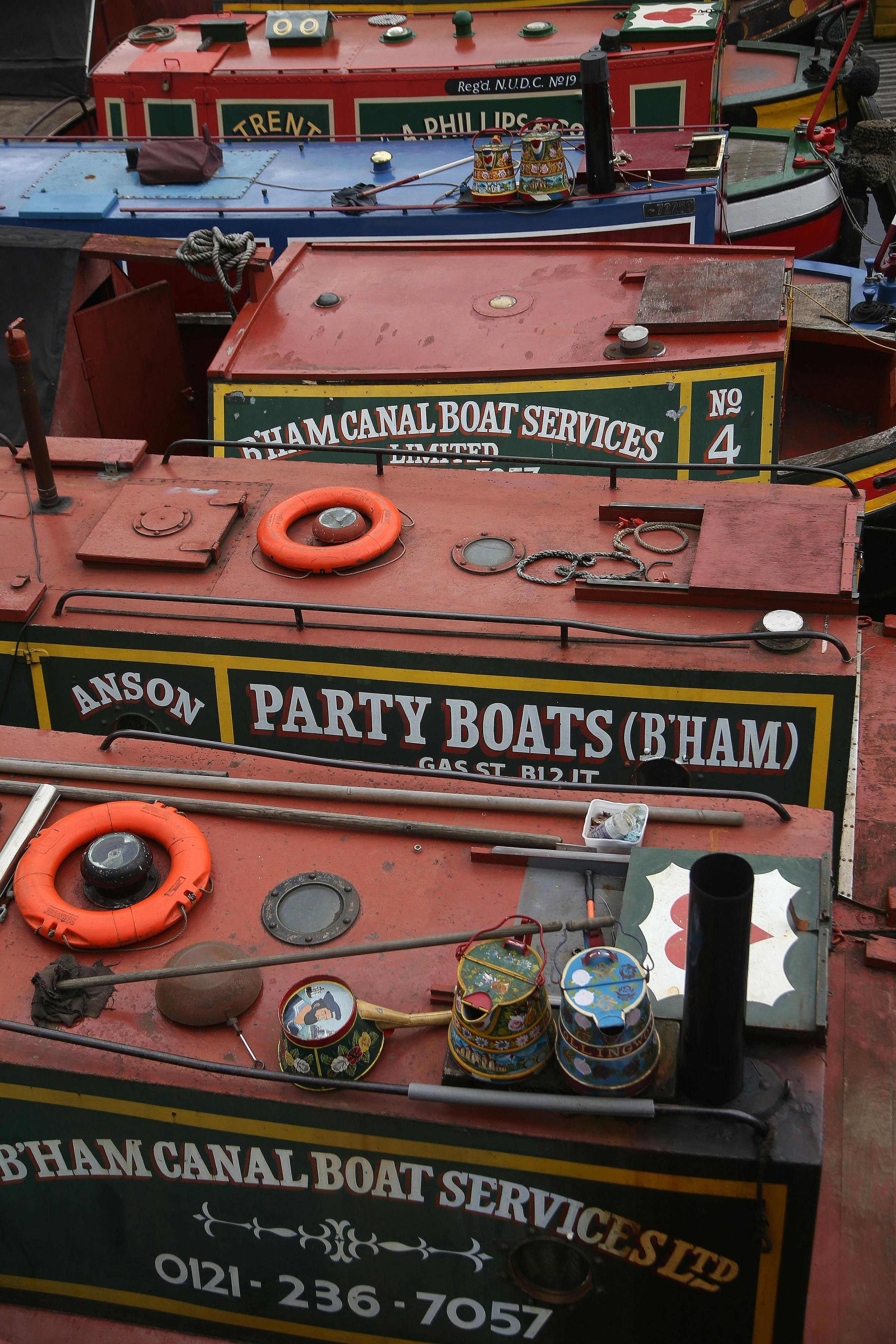 How to travel by boat in Birmingham
With over 300 miles of canals, boat travel is worthy of a mention in any discussion about getting around Birmingham. It may not be the most practical method, but a boat excursion is a great way to see the city and its outskirts while enjoying the sunshine.

Any boat trips you do in Birmingham won't be part of the metro system and tours are run by private companies. You can take a narrowboat tour to the outskirts of town right from the city centre, or you can charter a boat to navigate the city's system of locks. This is something to do as part of your Birmingham sightseeing, but if you need to get to the further reaches of town and a boat tour offers the route, why not travel in style?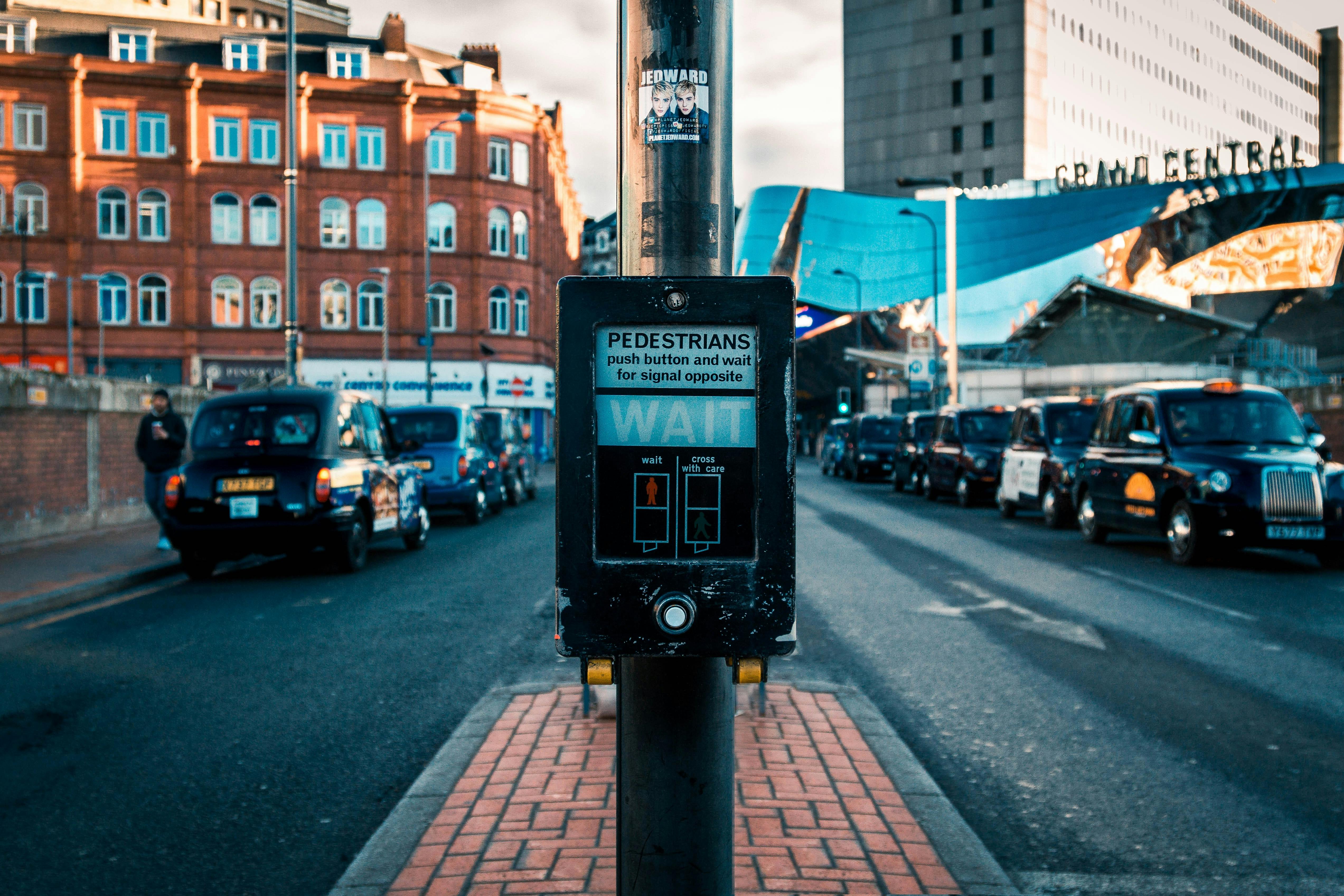 Getting around Birmingham on foot
One of the best ways to get around the Birmingham city centre is on foot. Many of the popular tourist attractions are densely packed into the downtown core. Most tourists want to visit the Birmingham Museum and Art Gallery, Victoria Square, and St. Philip's Cathedral while they're in town, and all these locations are walkable within the inner city. You can walk to just these three in under ten minutes - of course, that doesn't include the time you spend at each site.

Birmingham has some of the best shopping in the UK so it's natural to seek some retail therapy while you're in town. Also within the city centre, you can hit up the Bullring & Grand Central Mall between Moor Street and New Street Stations. From there, walk just ten minutes to the luxury stores of the Mailbox, and then head to New Street for some traditional high street shops another ten minutes on foot. Exploring this way means you'll have the flexibility to go wherever you choose, avoid crowded buses and trams, and get to see all the sights along the way.

No matter how much you want to walk your way around Birmingham, since you can't walk from Birmingham airport to the city centre, you'll need to consider at least one other method of public transportation or a rental car to meet your travel needs. But, what you choose is entirely up to you.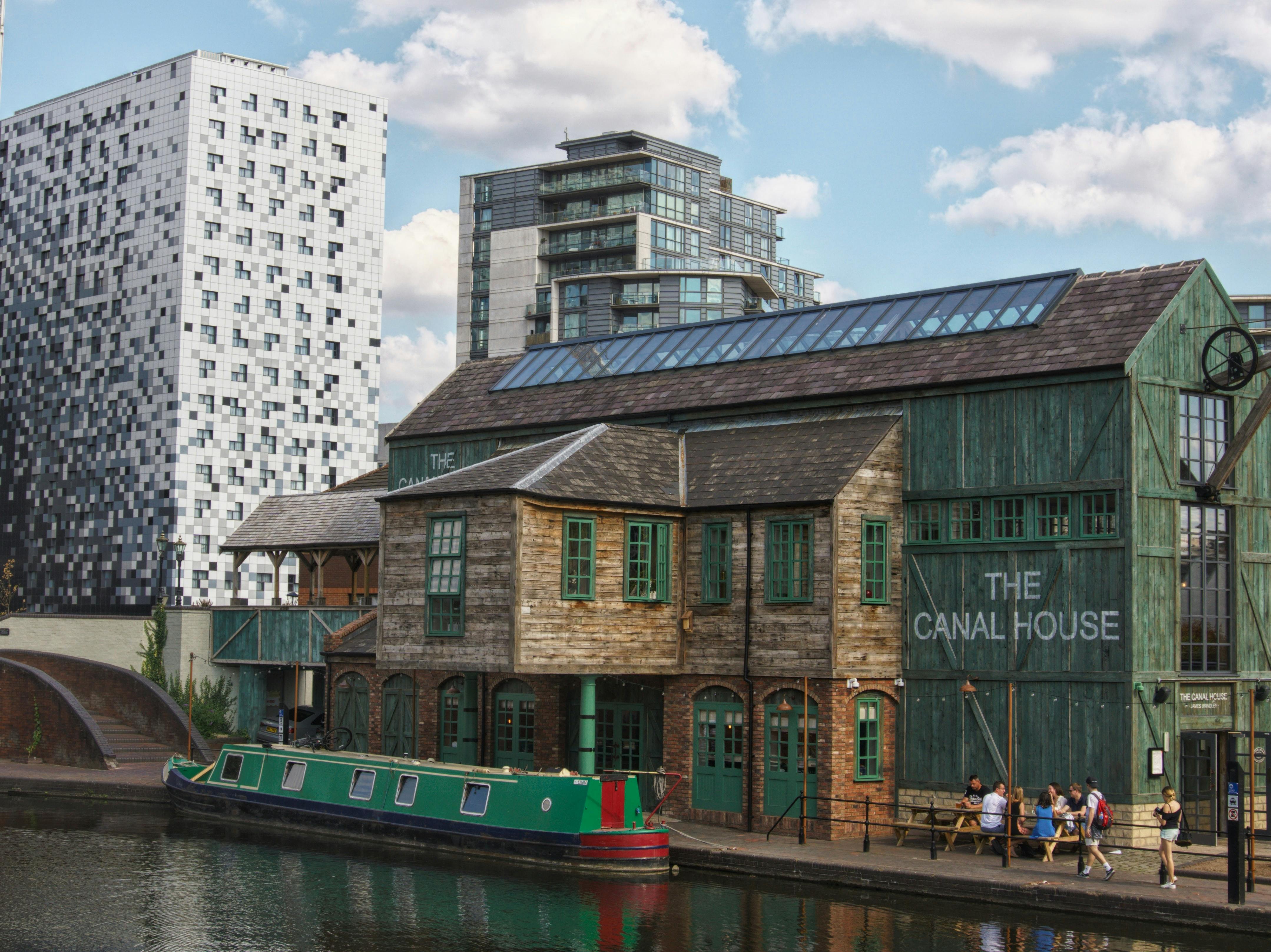 Conclusion
Birmingham is a city full of exciting things to do and see and making sure you fit it all in might be your biggest challenge. But, obviously, there are worse problems to have than this one. Luckily, the efficient public transportation network will take one thing off your mind as you plan your itinerary and it will help you squeeze in as much as possible. Don't leave town without doing some shopping, hitting a unique restaurant, or enjoying a pint in a local pub.

Whether you use the independent bus companies, city tram, trains, or taxis, you're sure to have an easy time getting around. Just make sure that you have enough space to pack all your shopping and souvenirs, otherwise you might need to head out shopping again for another suitcase. If you do get a new bag, consider one with the union jack to commemorate your trip.